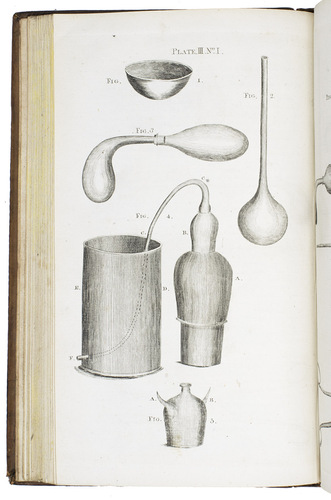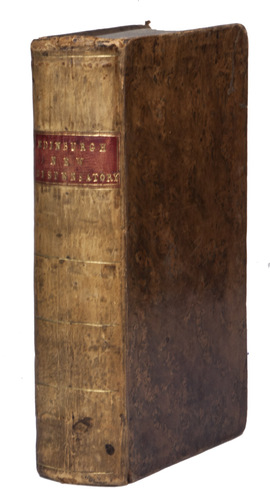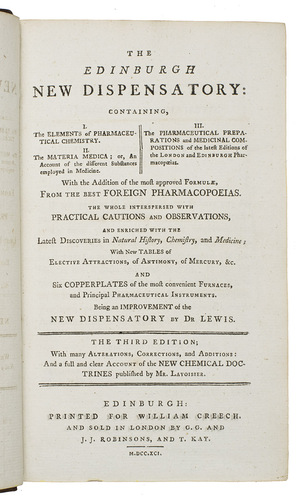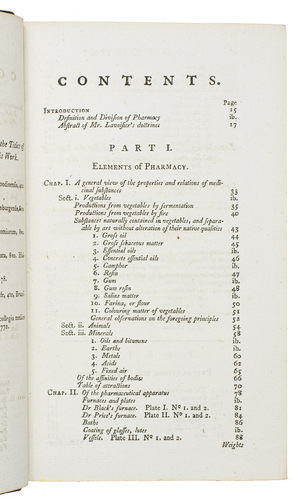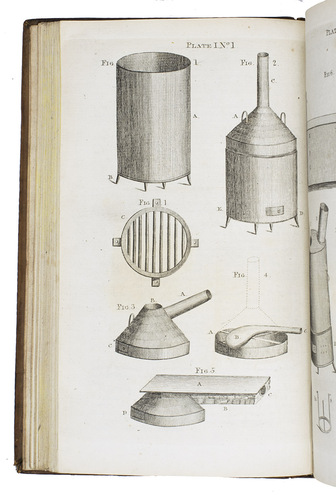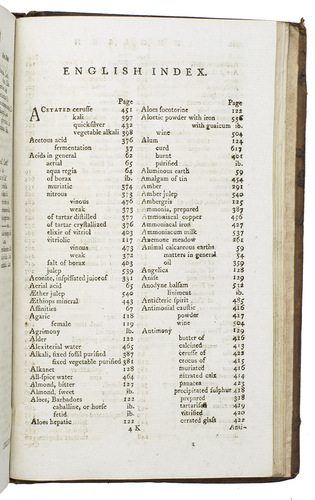 [EDINBURGH - PHARMACOPOEIA] LEWIS, William.
The Edinburgh new dispensatory. Containing, I. The elements of pharmaceutical chemistry. II. The materia medica ... III. The pharmaceutical preparations and medicinal compositions of the latest editions of the London and Edinburgh pharmacopoeias. ...
Edinburgh, for William Ceech, 1791. Large 8vo. With 3 double-page engraved plates of furnaces and distilling equipment, each in two parts. Pp. 113-665 (Part 2-3) printed in two columns. Mottled calf, red morocco spine label. 665 [= 656] pp.
€ 650
The third revised edition of William Lewis's authoritative The new dispensatory, first published in 1753. Lewis (1708-1781) was a British chemist and physician who first published his Dispensary in London in 1753. In all later editions, including the revisions his plan and arrangement has been adopted. The editor of the revised edition, Andrew Duncan (1744-1828), dedicated his revision, based on the Phamacopoea Londinensis of 1788 and other Pharmacopoeas, to Sir George Baker, president of the Royal College of Physicians. The dedication in our edition is dated Edinburgh, 1 November 1788, for the second edition of the revision (Edinburgh, Charles Elliot, 1789). The first edition had been published in 1786. Beginning with our 3rd edition of 1791 the Dispensatory was printed for William Creech, as are the 4th edition of 1794, the 5th of 1797 and the 6th of 1801.
In good condition. Wellcome III, p. 511.
Related Subjects: