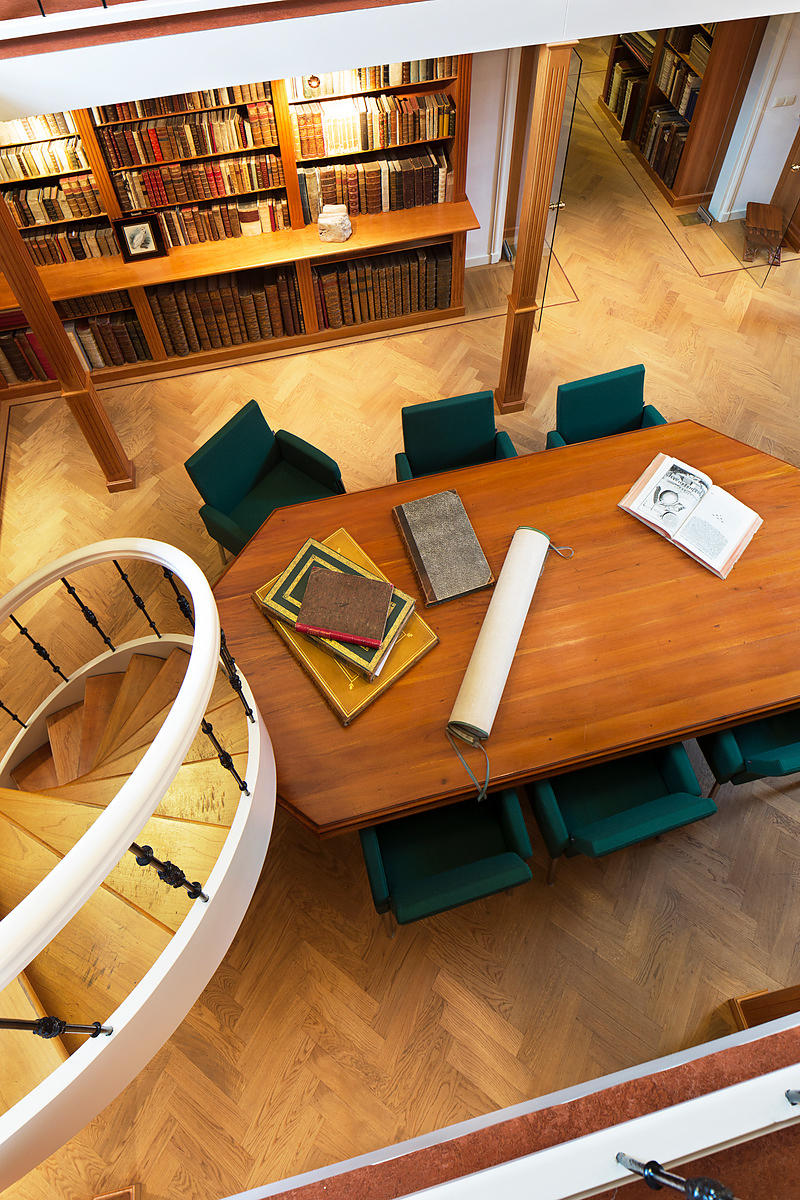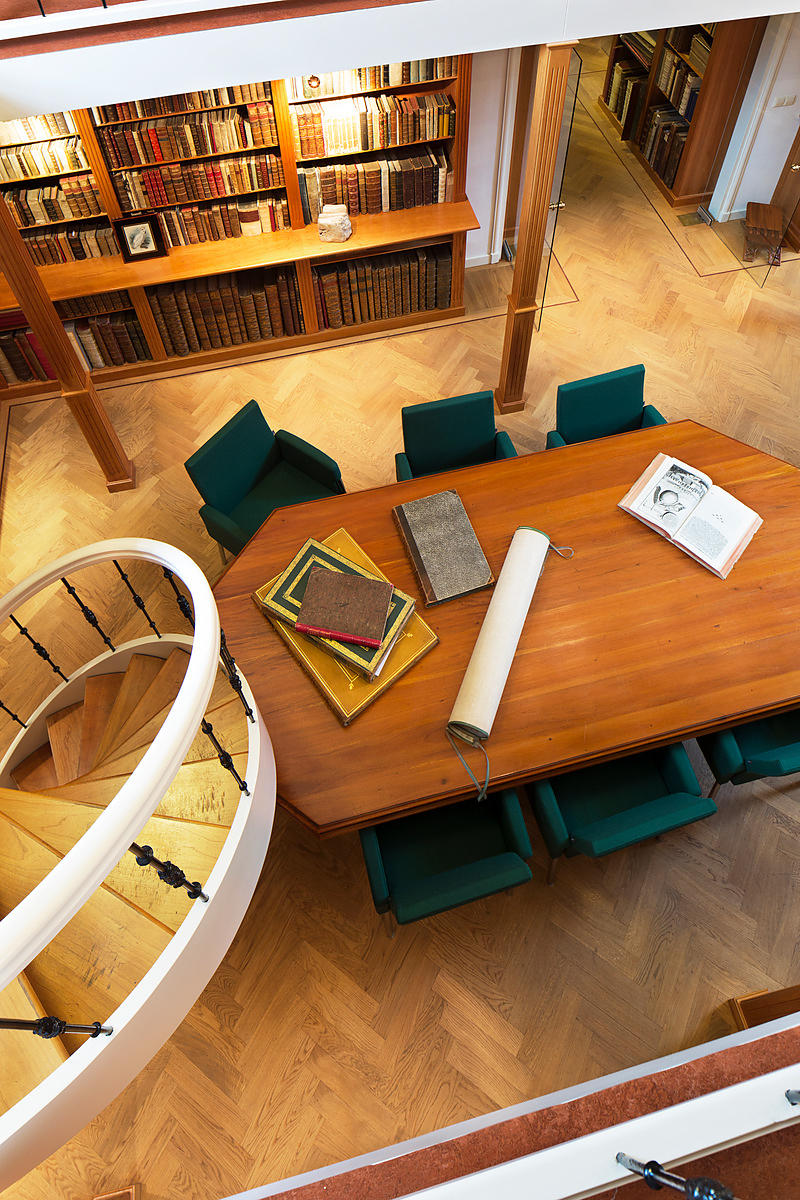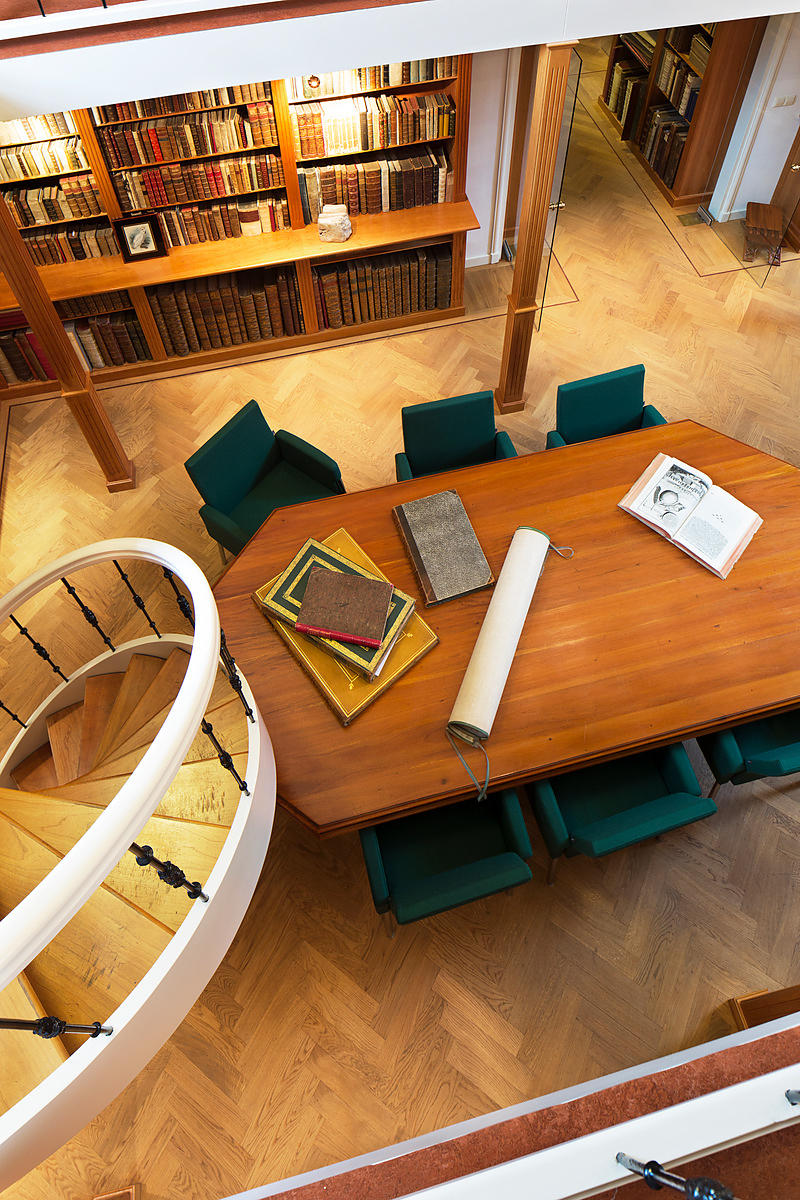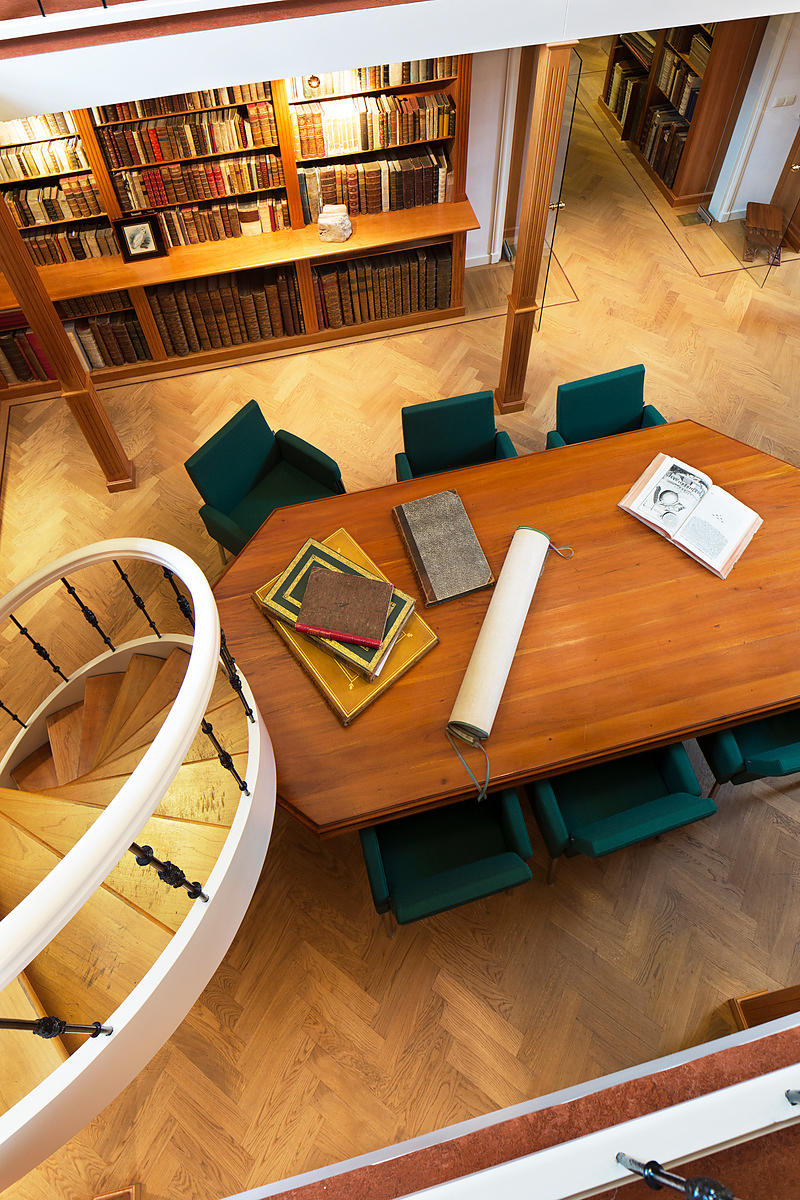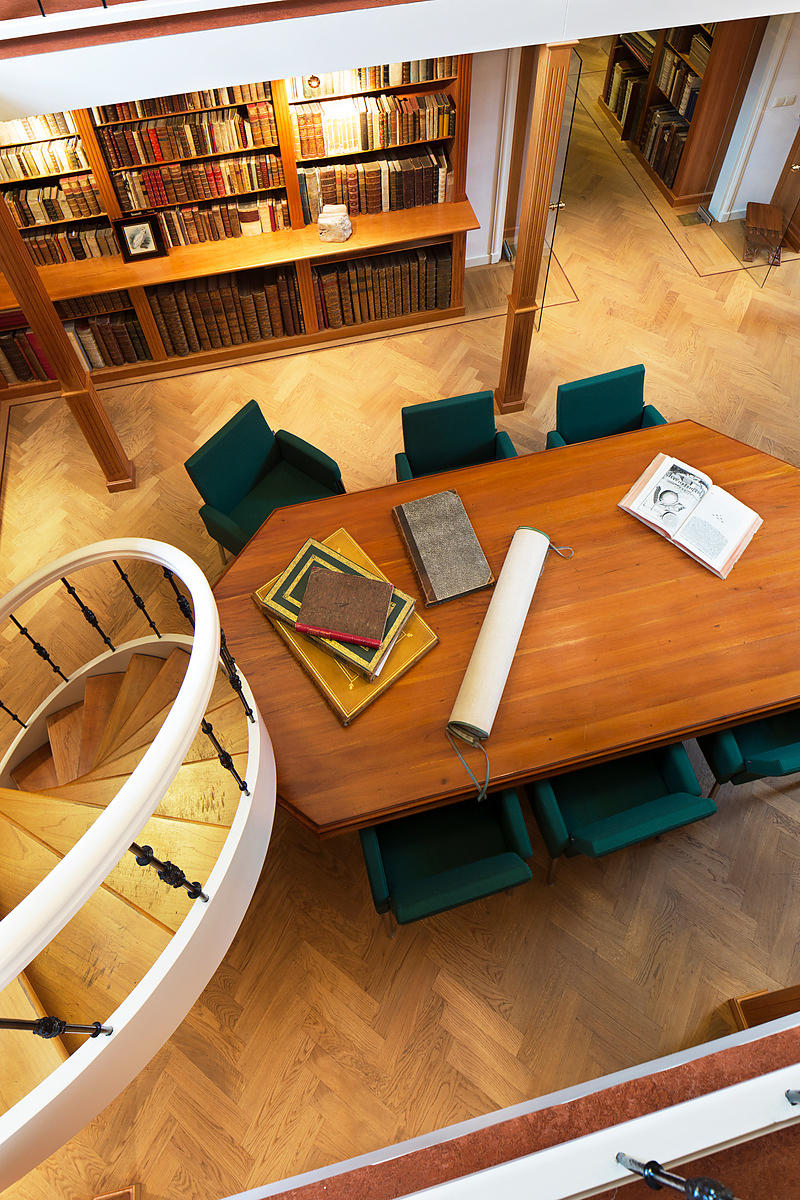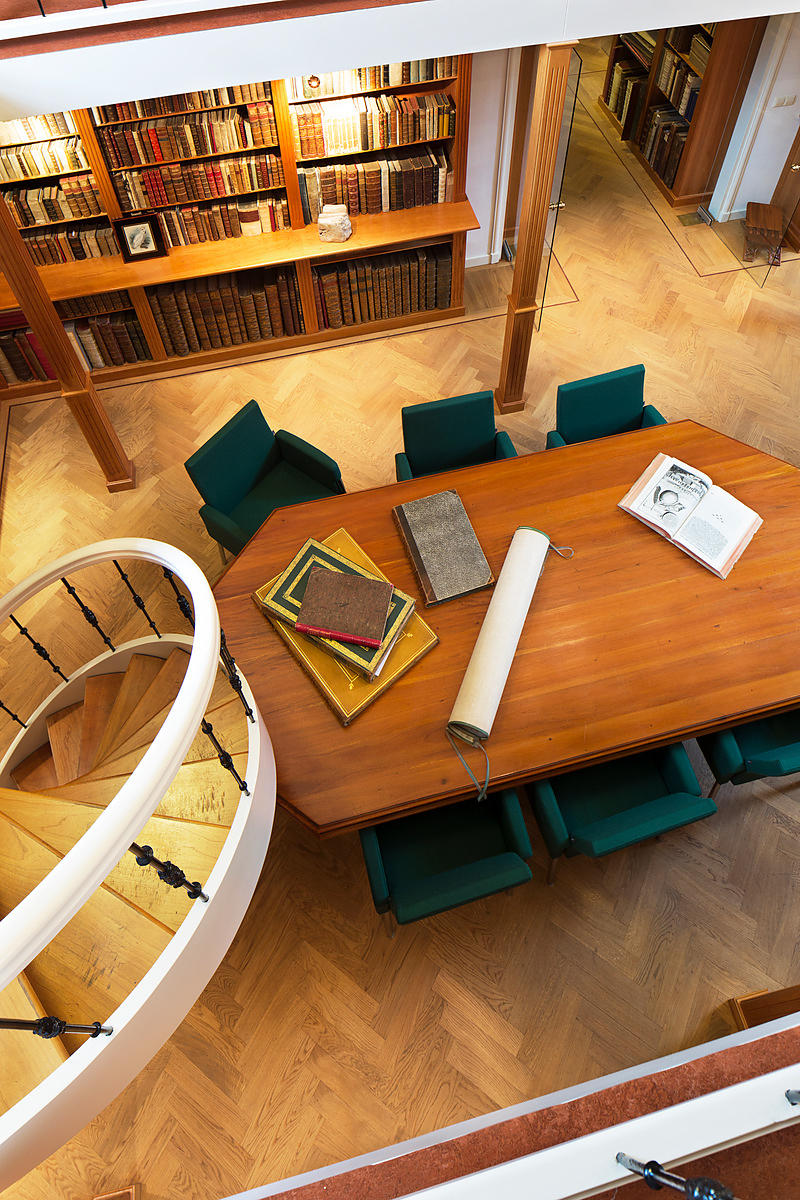 [EMERY, Frederick W.].
Hindoo mythology popularly treated: being an epitomized description of the various heathen deities illustrated on the silver Swami tea service, presented as a memento of his visit to India to H.R.H. the Prince of Wales by His Highness the Gaekwar of Baroda.
Madras, Gantz brothers, 1875. Square 8vo (20 x 17 cm). Printed in gold throughout. Publisher's contemporary red sheepskin, with the front board gold-tooled with a three-headed deity (Trimurti?) with the title "Hindoo mythology" in a floral border, gold-tooled spine, board edges and turn-ins, gilt edges; with the publisher's ticket on the back paste-down.
€ 5,750
Only copy located printed in gold, of a rare description of the Hindu deities depicted on the Swami silver tea set presented to Albert Edward, Prince of Wales, on the occasion of his visit to India in 1875-1876, by Sayajirao Gaekwad III, the Maharaja of Baroda State. In October 1875, Albert Edward, the eldest son of Queen Victoria, embarked on an extensive tour of the Indian subcontinent. It was an important way of forging diplomatic links between the Indian rulers and the British crown, and the Prince exchanged gifts with each ruler he met. He received several sets of Swami silver, all produced by P. Orr & sons.
Apparently the dedication (signed by the author) to His Royal Highness Albert Edward, Prince of Wales, is not always included (see for example the Oxford copy digitized on Google Books). Combined with luxurious publisher's binding and the text printed entirely in gold, it is fair to say that this copy was intended for presentation, possibly to the Prince of Wales himself.
With the bookplate of the Metropolitan Museum, covered by that of the philanthropist sisters Alice and Irene Lewisohn, which in turn is partly covered by the bookplate of Claude Mastriani. Further with shelf numbers in ink on title-page and dedication. Binding slightly rubbed along the extremities, a few minor stains on the front board and the spine damaged at the ends, but internally in very good condition.
WorldCat (9 copies, none described as printed in gold).
Related Subjects: