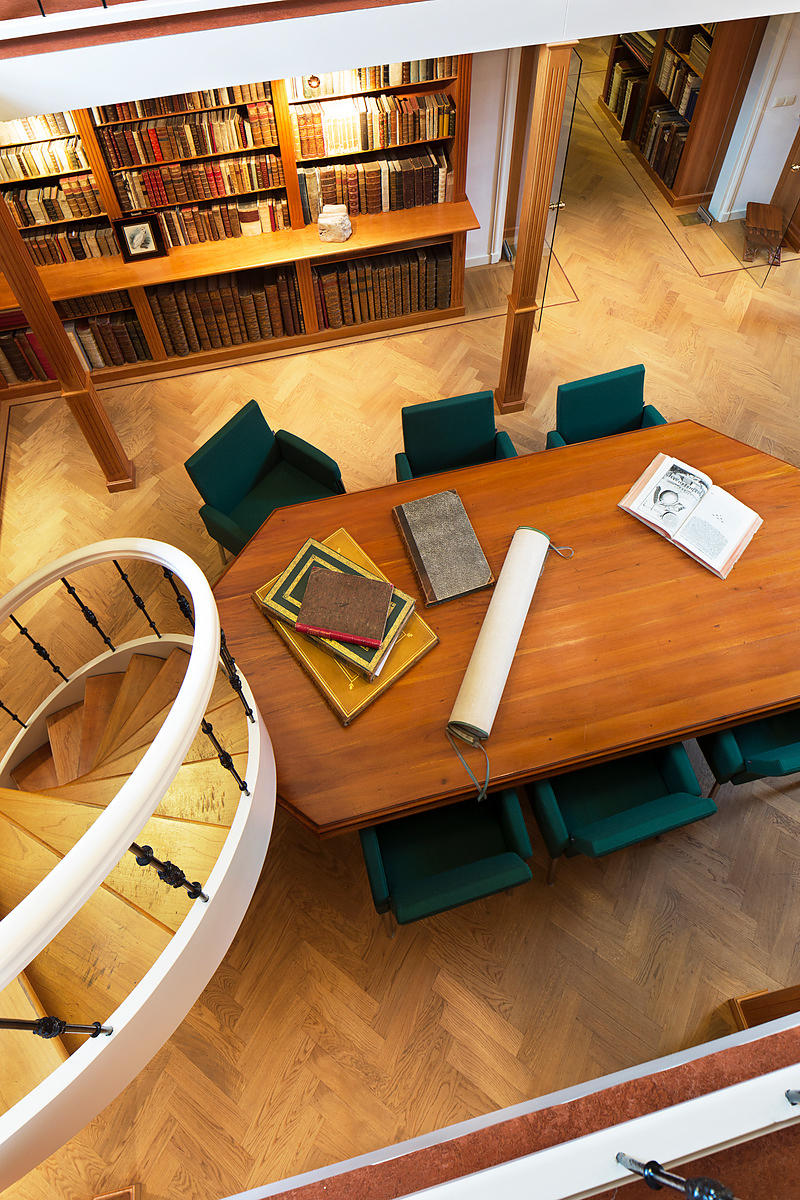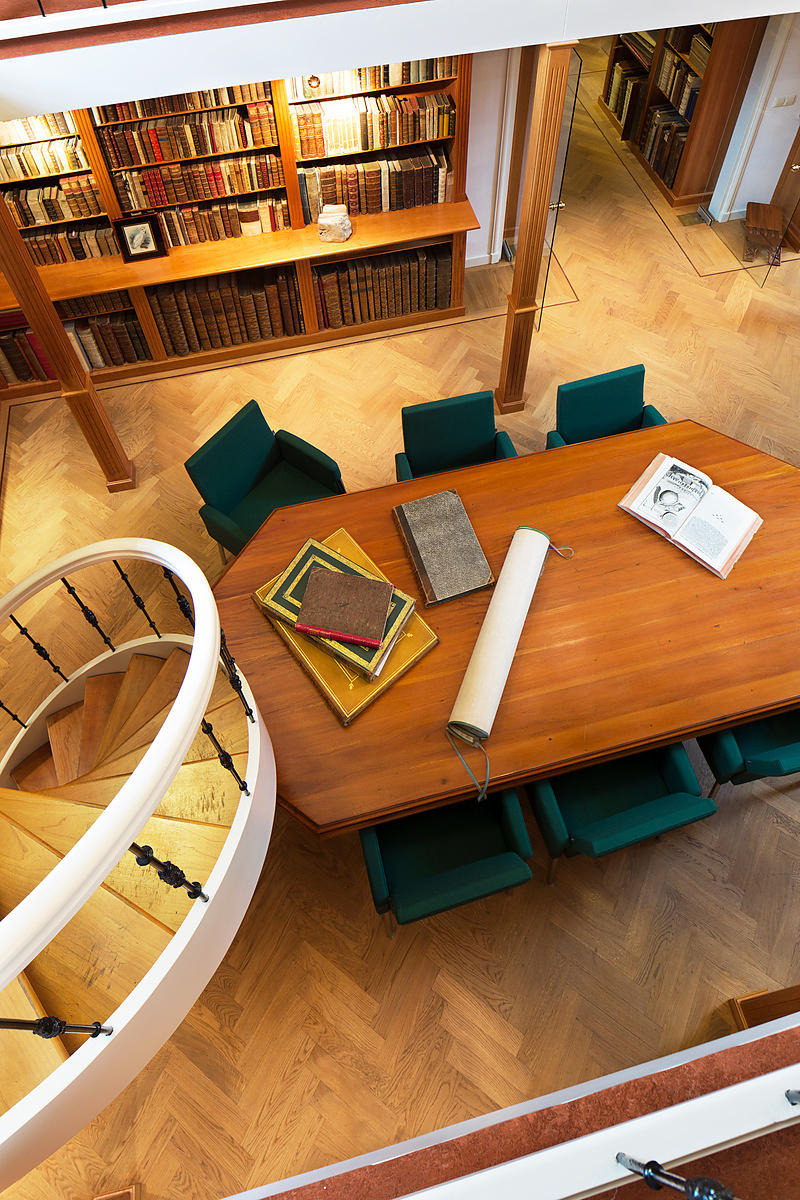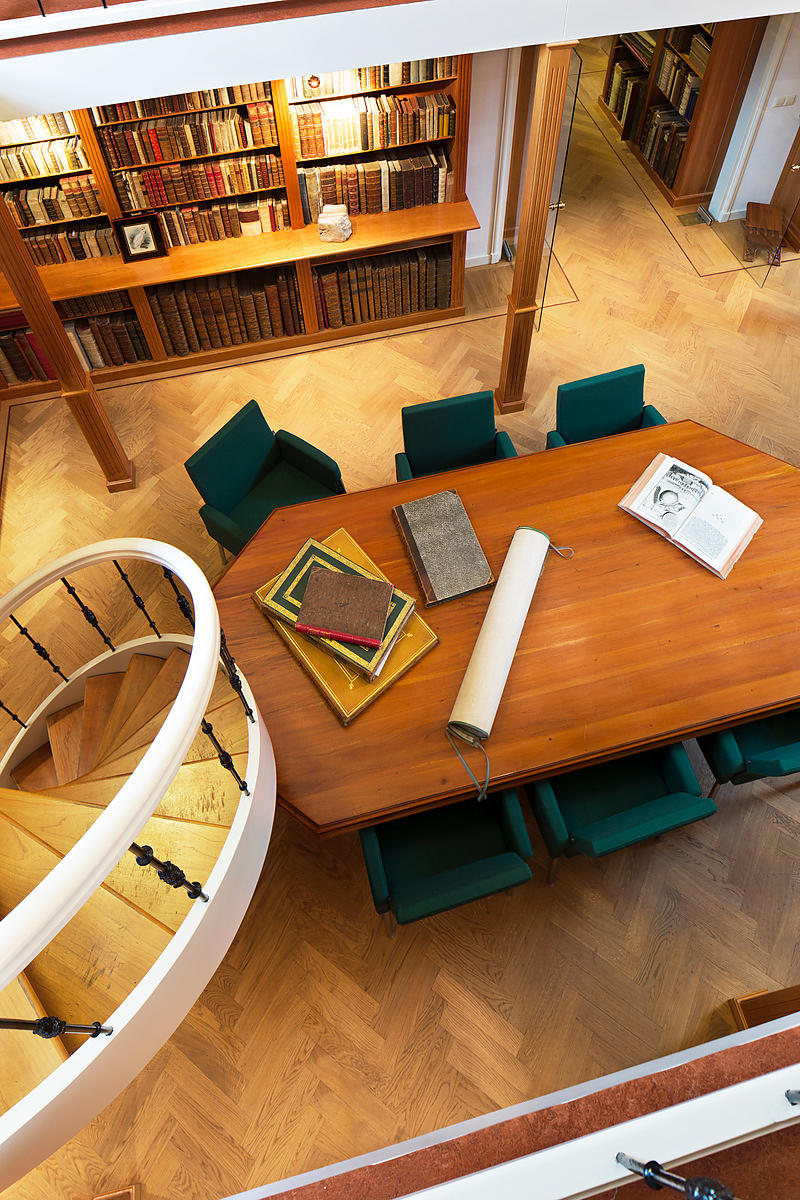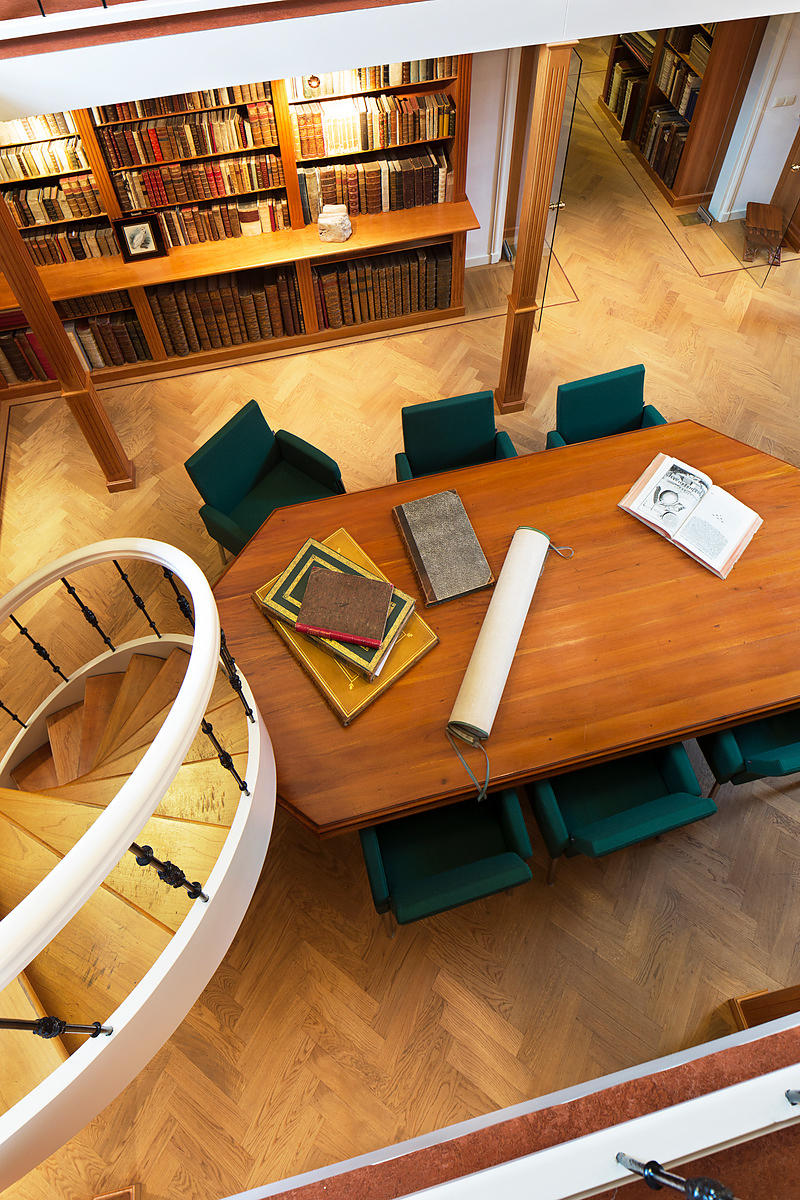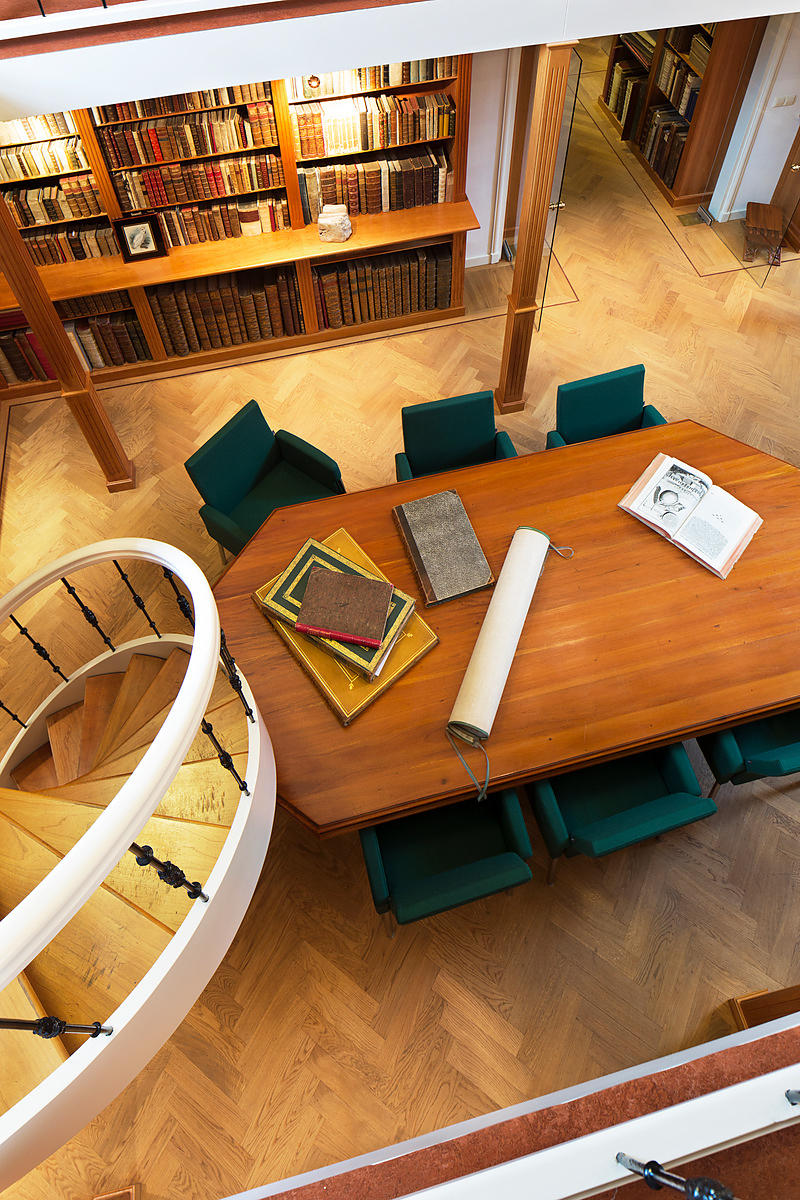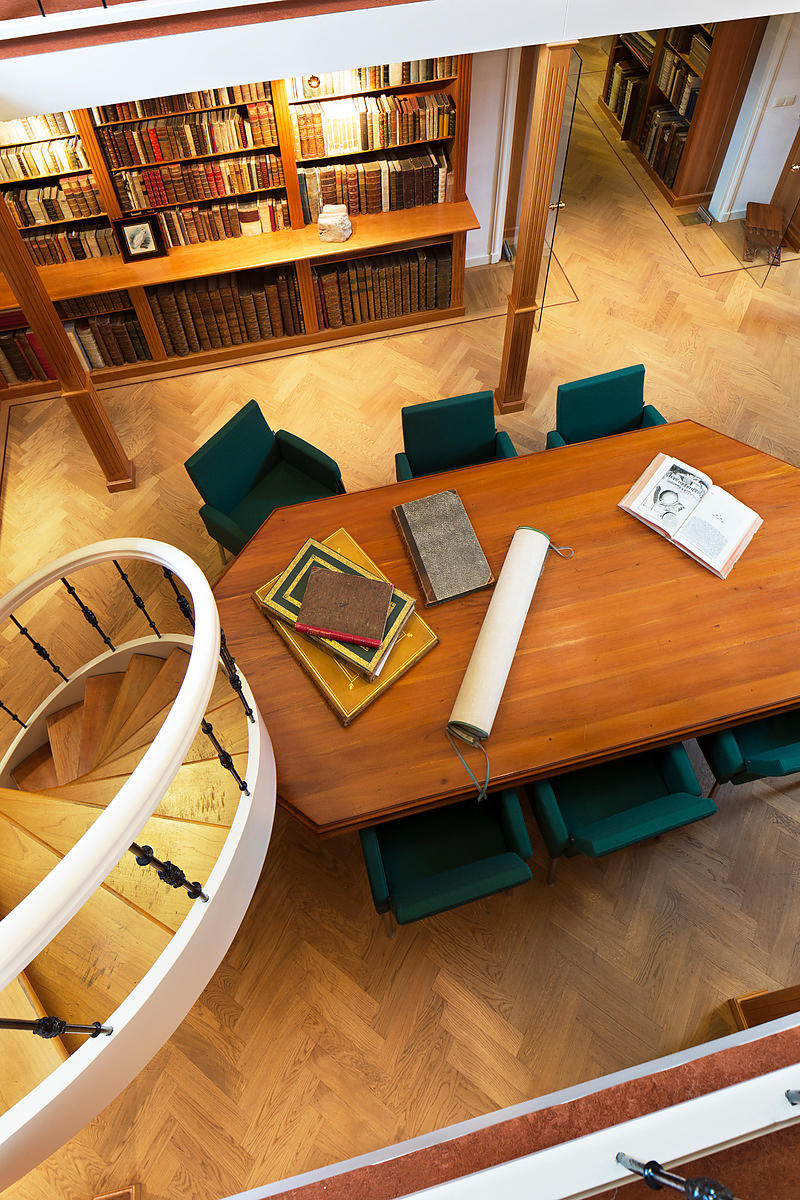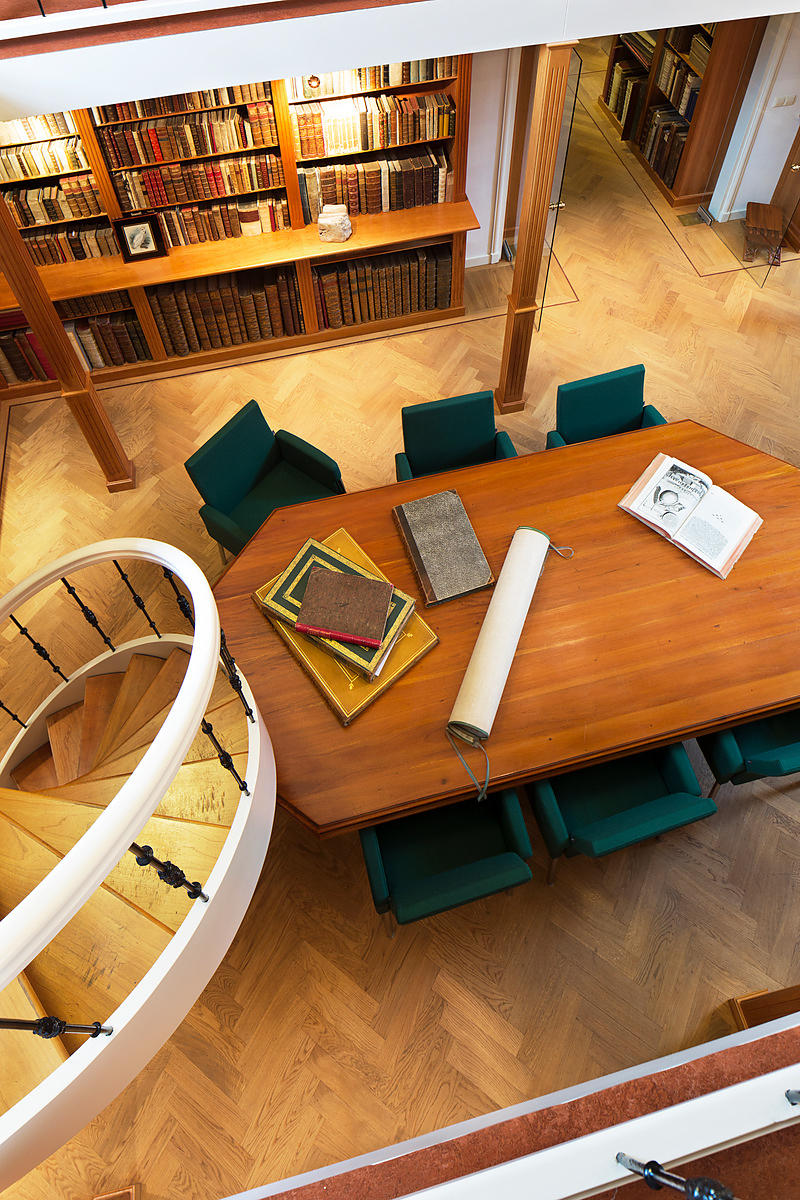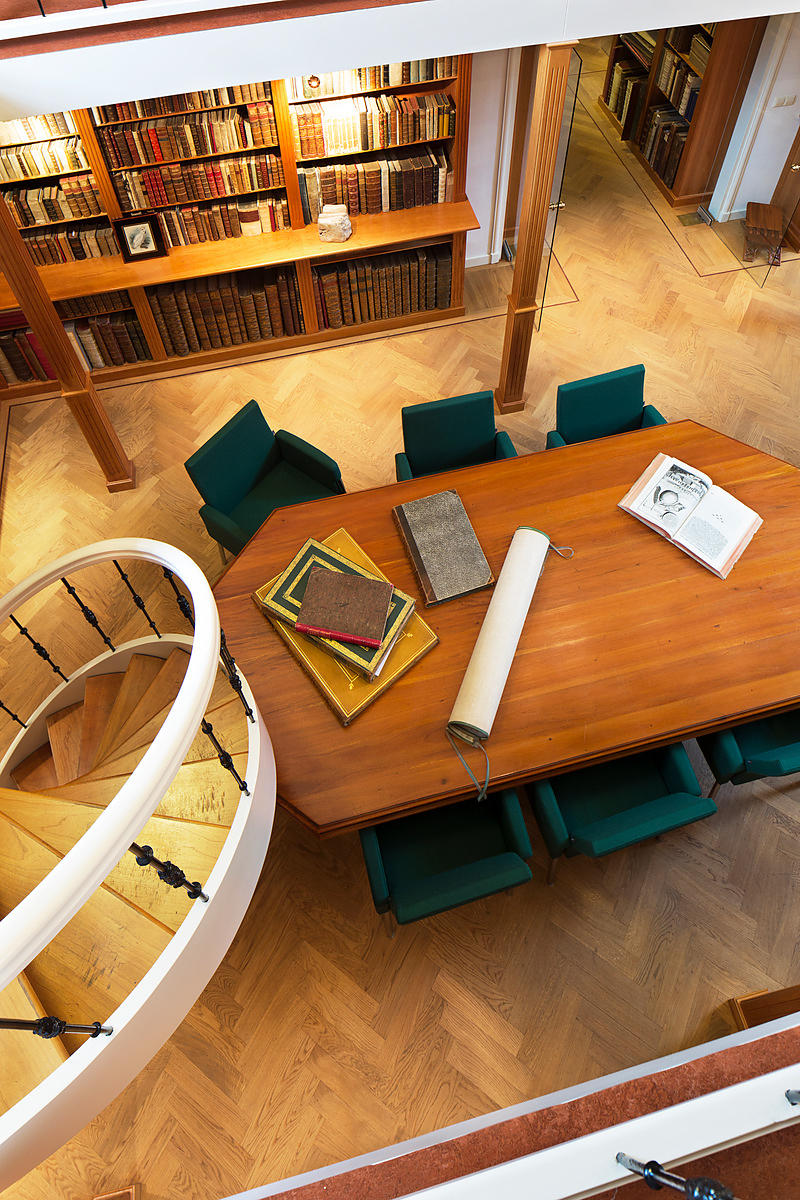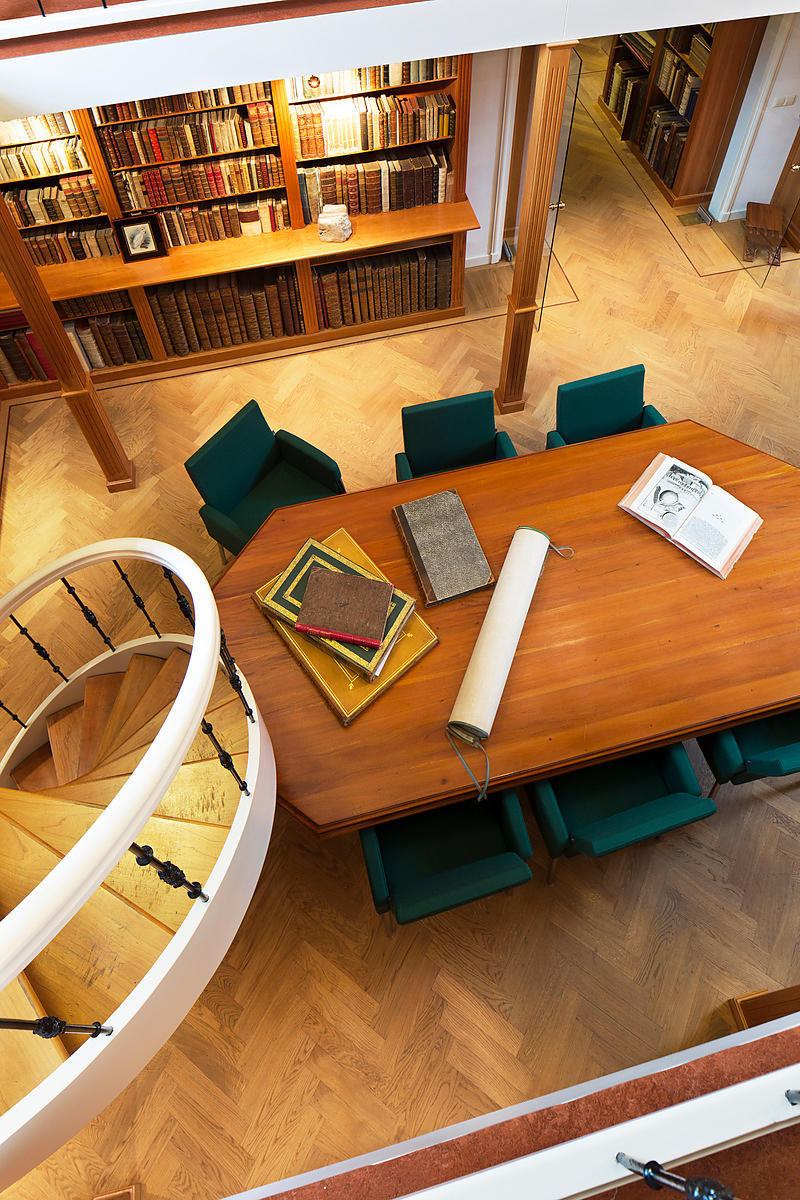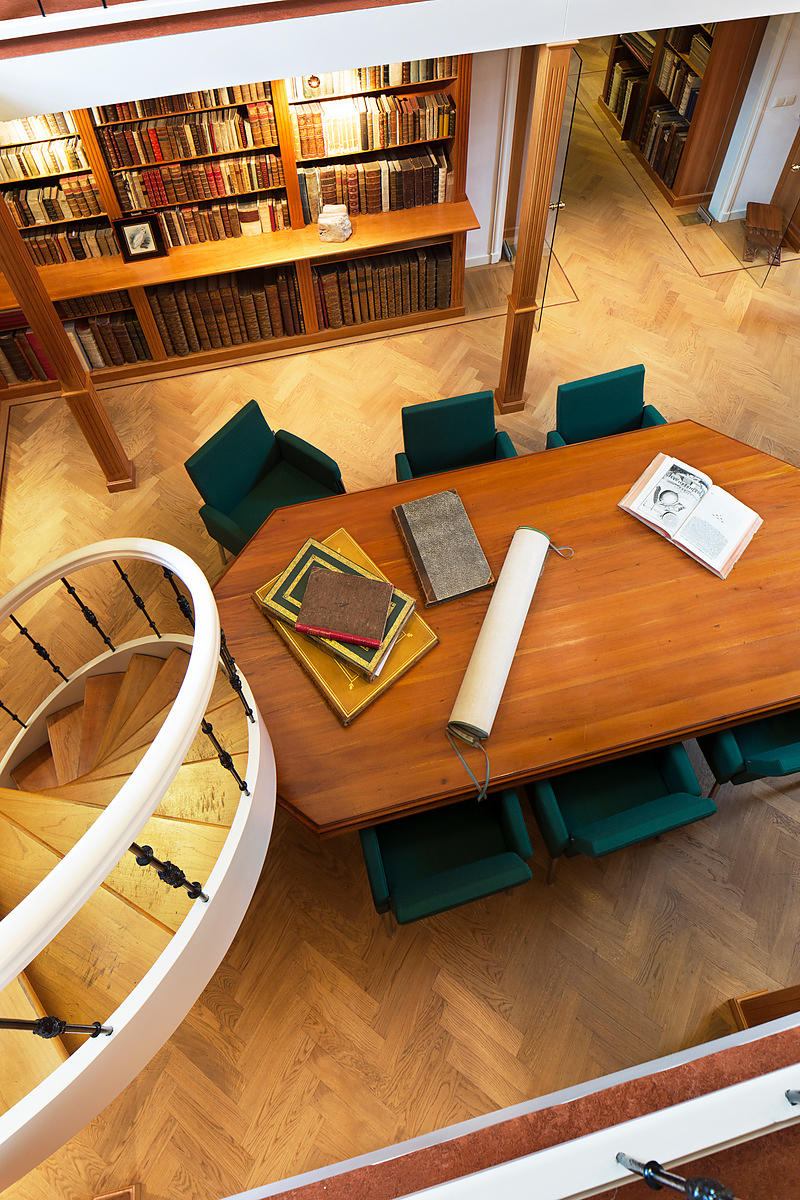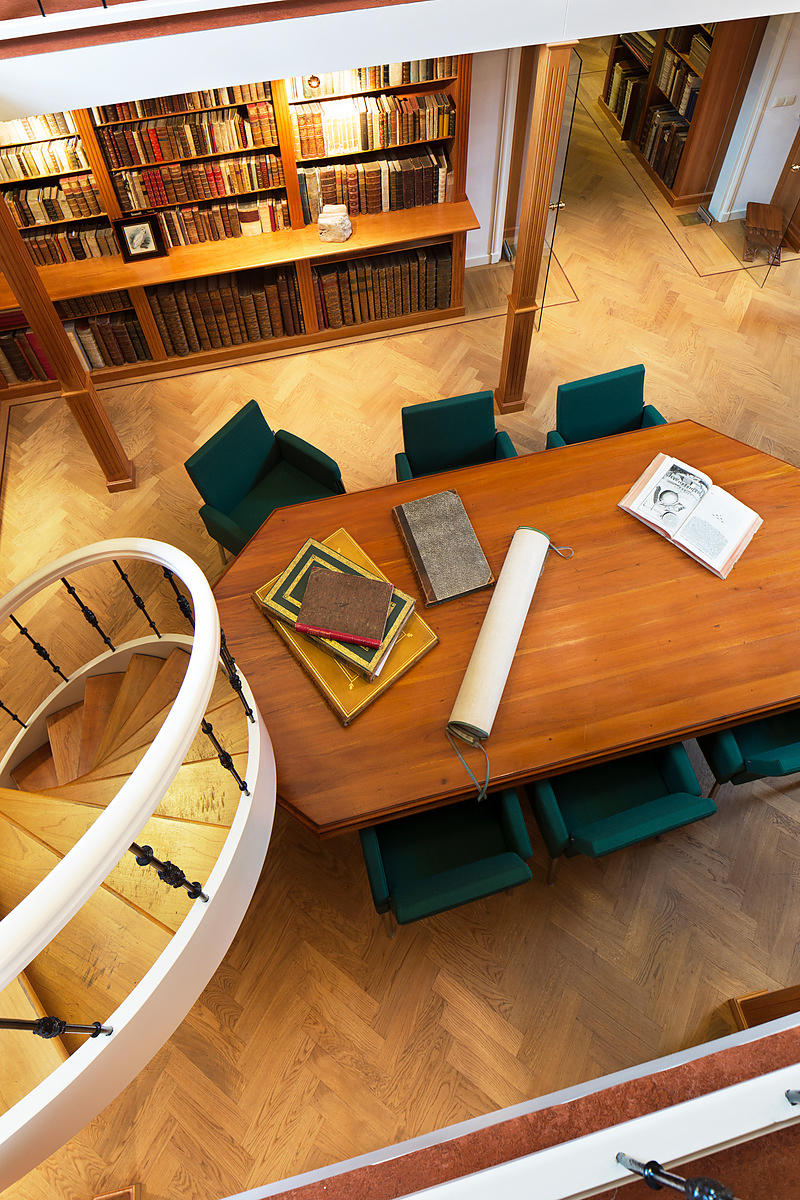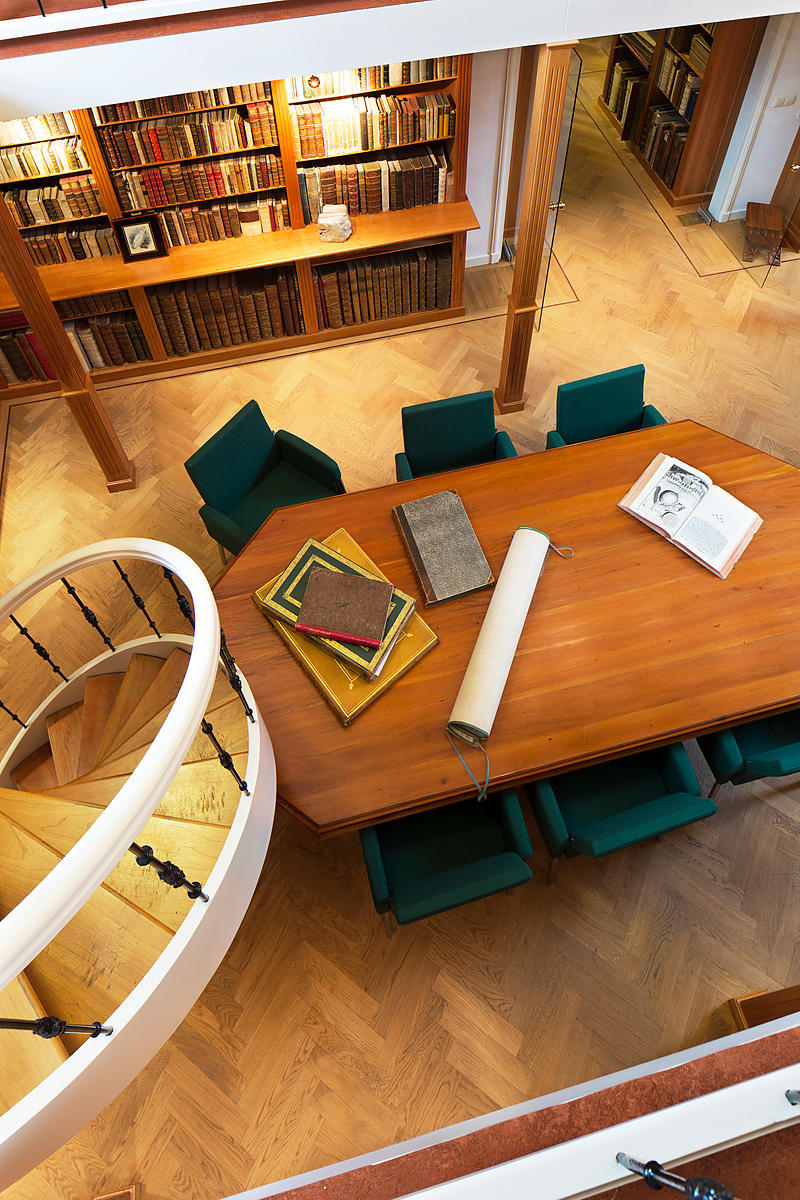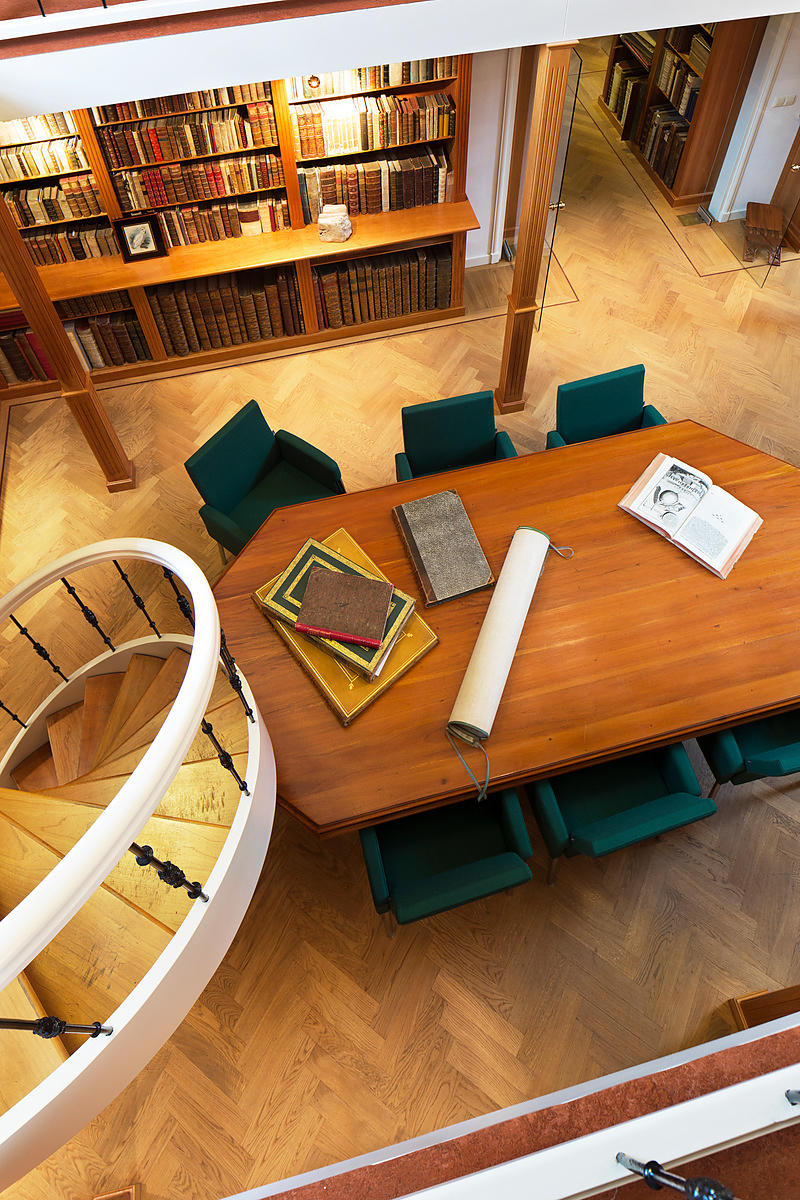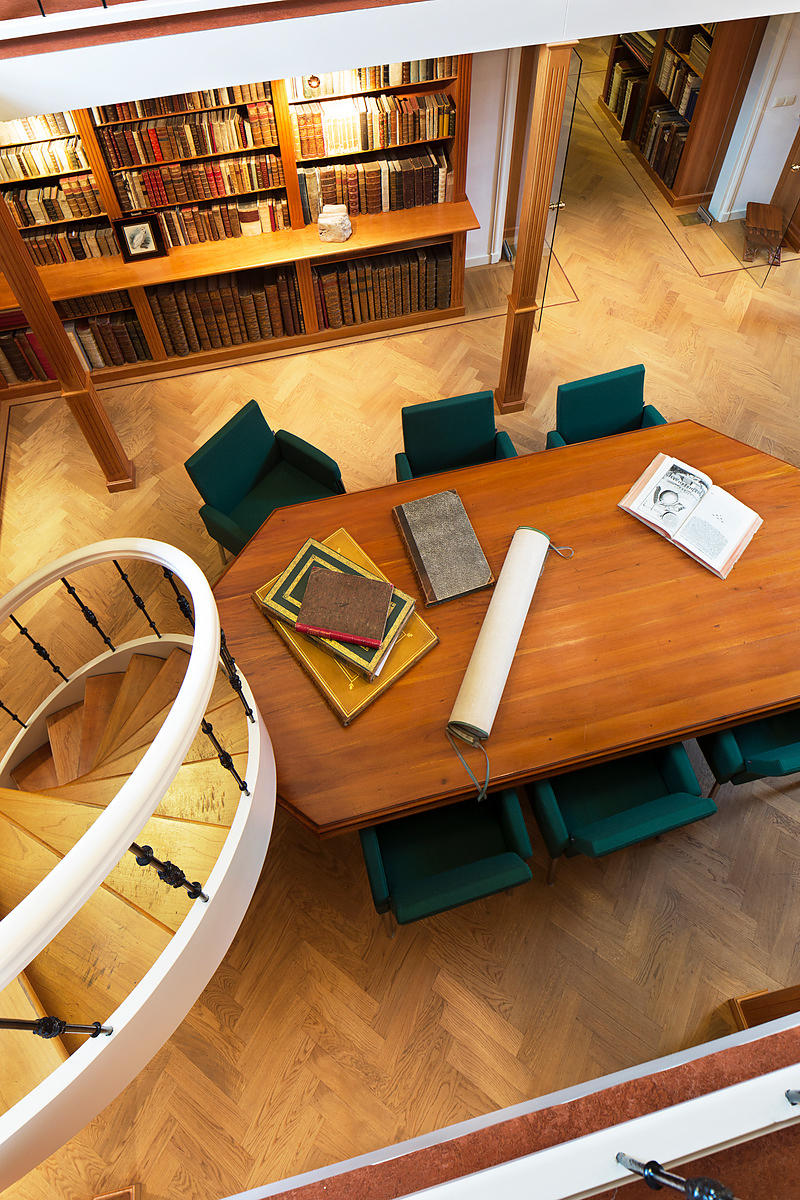 [EWIJK, Hendrik].
Geschiedkundig verslag der dijkbreuken en overstroomingen, langs de rivieren in het Koningrijk Holland. Voorgevallen in louwmaand MDCCCIX. ... Eerste -[tweede] deel.
Amsterdam, Johannes Allart and Jacobus Ruys, 1809. With 16 (of 17) folding engraved plates and maps (2 hand-coloured), a very large folding engraved map at the end (ca. 55 x 92 cm), 6 folding letterpress tables, and several letterpress tables in text.
With: (2) [EWIJK, Hendrik]. Platen en kaarten behorende tot het geschiedkundig verslag der dijkbreuken en overstroomingen, in louwmaand MDCCCIX.Amsterdam, Johnnes Allart and Jocabus Ruys, [1809]. With 6 engraved maps (duplicating 6 in text volumes) and 7 engraved plates (duplicating 3 in text volumes). 2 text volumes (8vo) and 1 plates volume (folio). Contemporary half calf, gold-tooled spine.
€ 2,750
First edition of an illustrated work on the levee breach and subsequent flood of 1809 in the northern Netherlands, by Hendrik Ewijk, here together with an plates volume containing some additional maps and illustrations. Because the Biesbosch (in Brabant) was frozen, too much water had to be carried to sea via the rivers Maas and Waal, which caused the levee failure and the flooding of the surrounding lands. The maps depict where the dykes were breached and which area's flooded. The engraved illustrations dramatically depict cities under water, but also some huge animal bones that washed ashore.
Lacking 1 plate (Gevaar, waarin de koning zich bevond op den Dalemschen dijk), 4 plates intended for the text volumes bound in the atlas volume. Slightly browned, but otherwise in very good condition. Bindings worn along the extremities, sides slightly scratched. Kemper, Repertorium der literatuur van den waterstaat van Nederland 139.
Related Subjects: