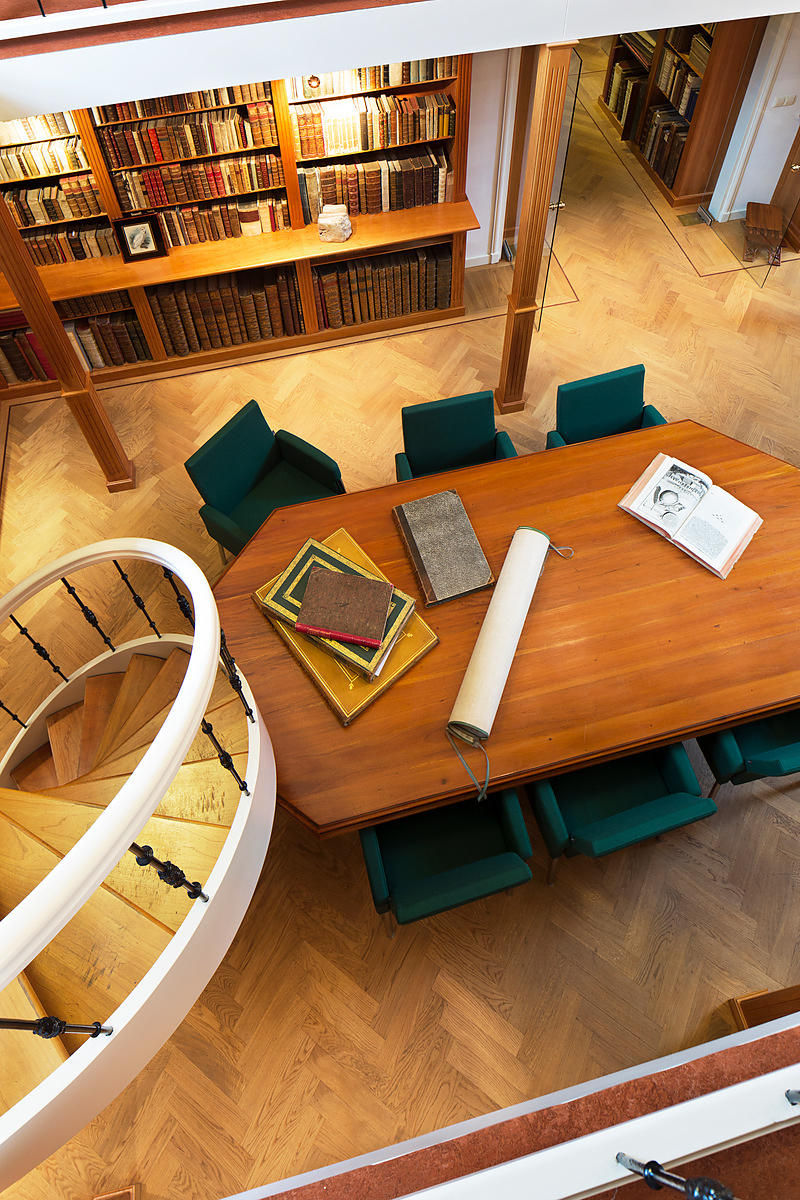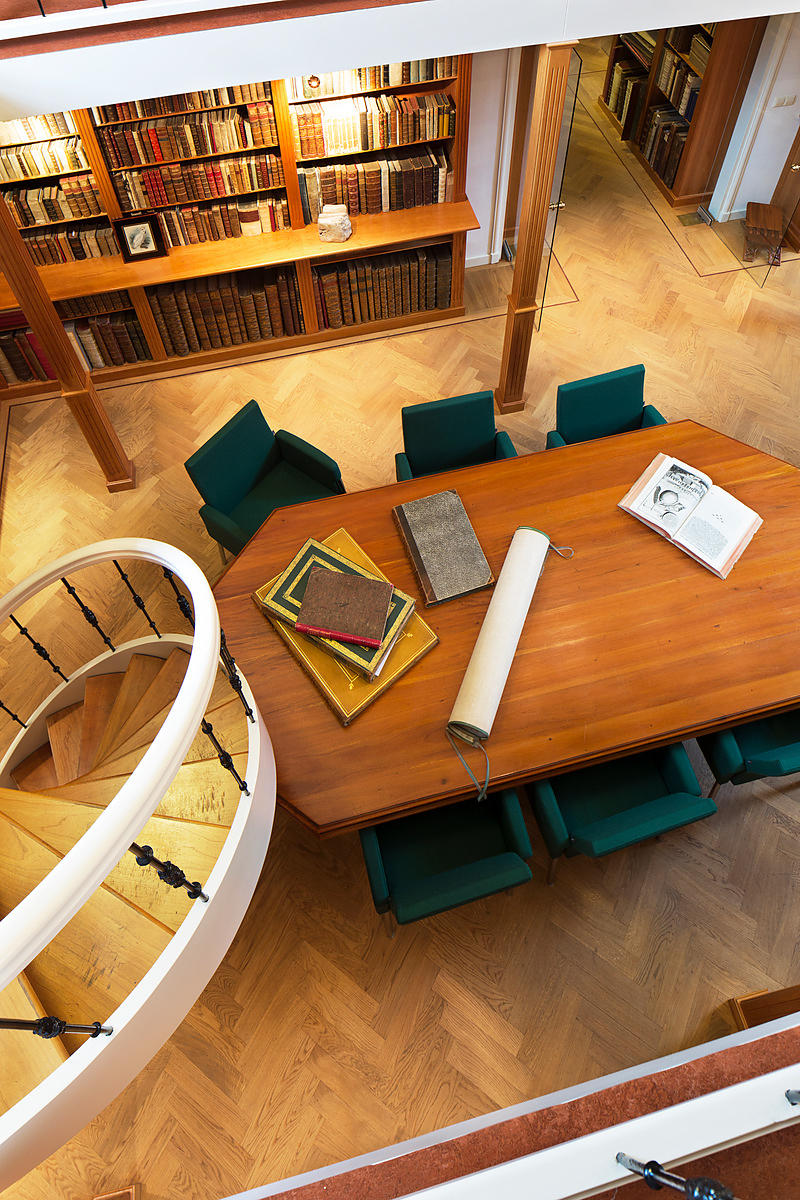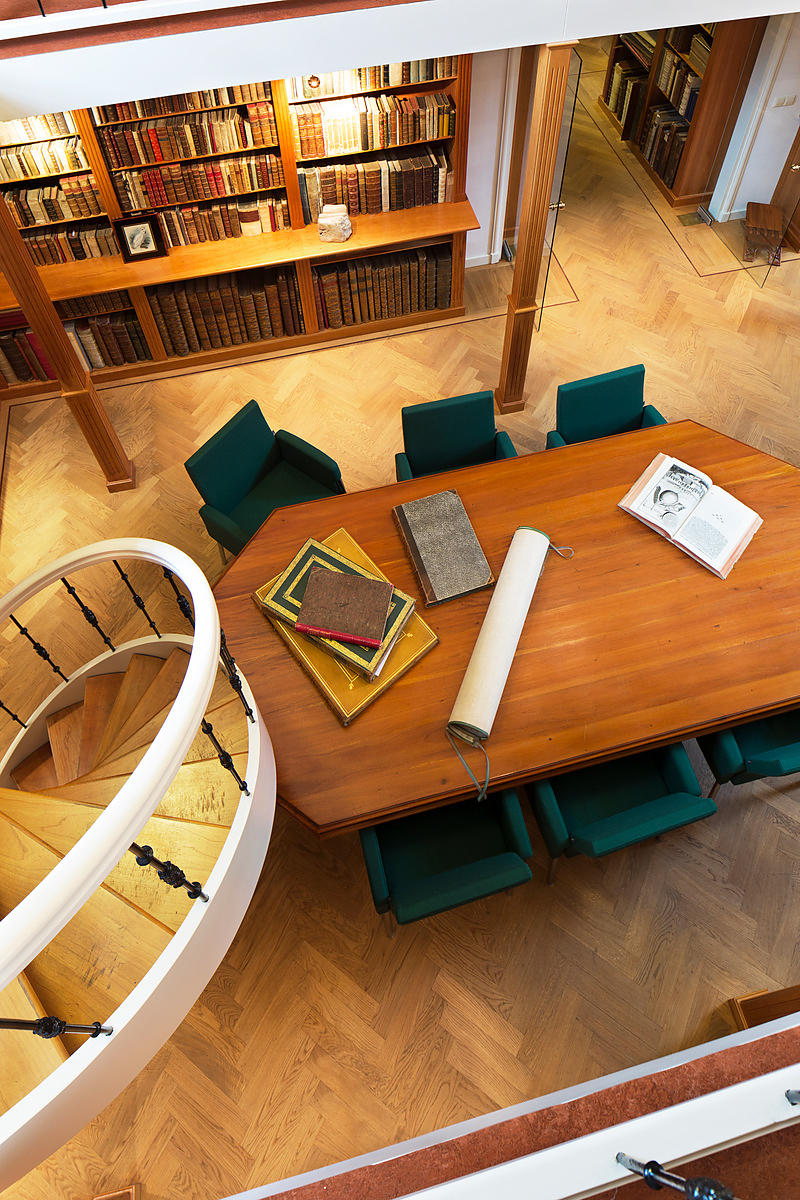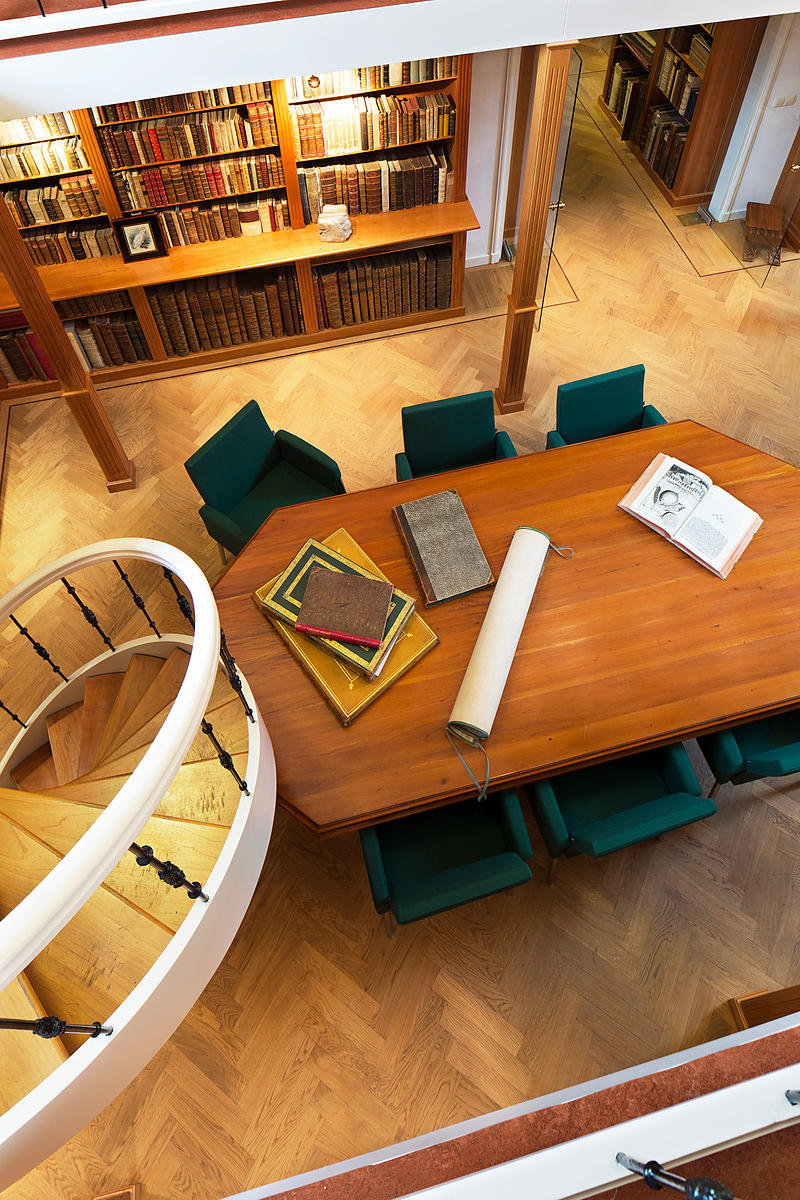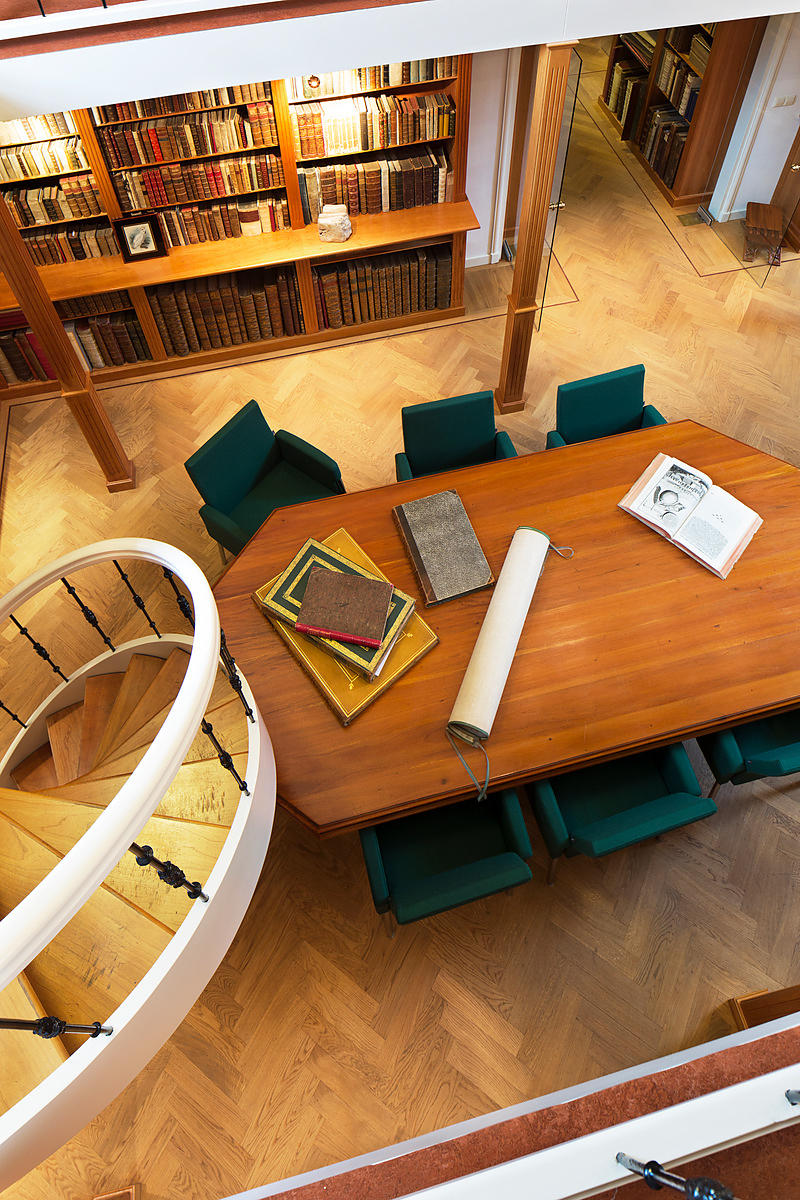 [FLIP BOOK - GERMAN].
[Magische[s] Buch, mit welchem man zehen Veränderungen machen kann ... Livre Magique, avec lequel on peut faire 10 Changemens].
[Germany, 1790/92]. Large 16mo (14.5 x 11 cm). A conjuror's magic flip book (or blow book) with tabs in 5 positions. With 14 full-page engravings of 7 subjects (6 of uniformed soldiers and 1 of tents), plus 5 repeats of each. With the original letterpress instructions in German and French on a single leaf tipped in. Coloured by a contemporary hand. In a contemporary decorated paper wrapper printed from woodblocks in green and ochre paste.
€ 15,000
A rare conjuror's "magic book" of uniformed muskateers and cavalry, also known as a flip book or blow book, from the reign of the Holy Roman Emperor Leopold II (1790-1792). Remarkably, even the original printed instructions, in German and French, are preserved. The instructions bear the drop-titles "Unterricht zu diesem Magischen Buch, mit welchem man zehen Veränderungen machen kann" and "Instruction pour ce Livre Magique, avec lequel on peut faire 10 Changemens". The conjuror holds the book by its spine in his left hand so that it faces the audience and flips through it with the thumb and fore-fingers of his right hand. He first does this using the lowest tabs and the book appears to be entirely blank. He then magically changes it (perhaps by blowing on it, tapping it, or saying magic words) and flips through it using the next tab. Now every page shows a Royal Prussian muskateer. He continues with the next tabs to reveal Imperial Russian muskateers, muskateers of the Holy Roman Empire and finally tents with flags. He then turns the book upside down and flips through in the same way. The book again first appears to be blank, then shows cavalry from Prussia, Russia and the Holy Roman Empire, and then the tents again.
The Imperial muskateers have an "L" on their hats for the Holy Roman Emperor Leopold II, who reigned only from 1790 to 1792, and the other uniforms are also consistent with this date. Stafford & Terpak notes that no early English examples are known to survive and mentions no German ones, but notes that several Italian and French examples are known from the second half of the 18th century.
In very good condition, with even the spine only slightly rubbed. A remarkably well-preserved conjuror's flip book, with even the separate printed instructions.
Cf. Gumuchian 3843-3850 (examples from France, ca. 1780-1848); Kinderen lazen/Kinderen lezen 647, 663 & 668 (examples from France 1778 & Germany ca. 1850); Stafford & Terpak, Devices of wonder, pp. 252-255.
Related Subjects: