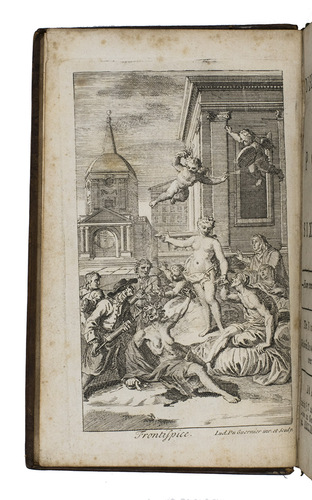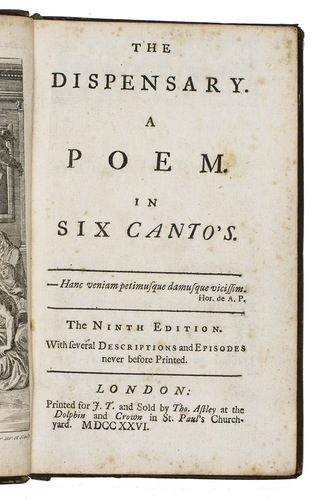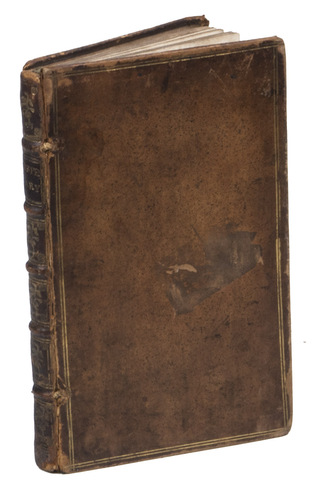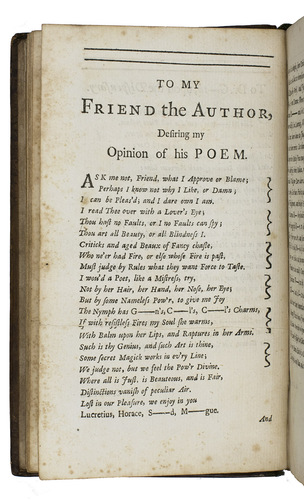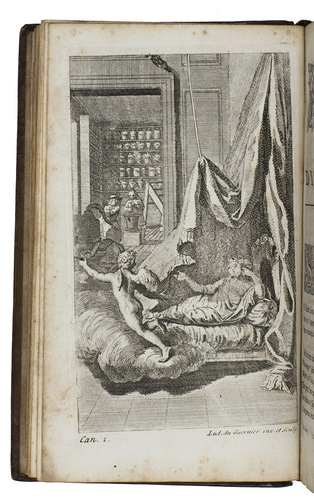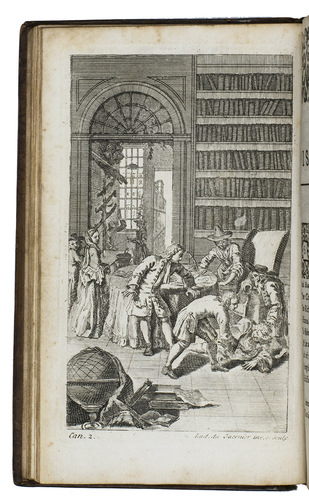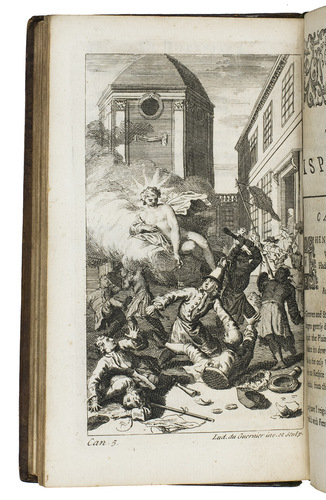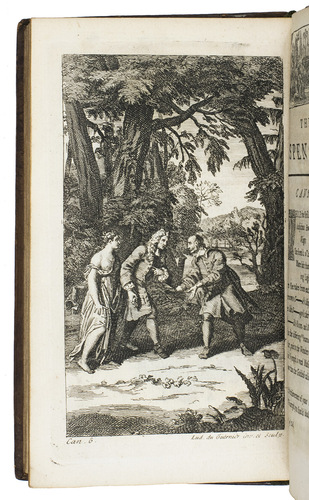 [GARTH, Samuel].
The dispensary. A poem. In six cantos. The ninth edition. With several descriptions and episodes never before printed.
London, printed for J.T. and sold by Tho. Astley, 1726. 12mo. With frontispiece and 6 full-page plates, one for each of the cantos engraved by Lud. Du Guernier (included in the collation), many woodcut head- and tailpieces. Calf over boards, gold-tooled spine. [24], 84, 36 pp.
€ 350
Ninth edition (the first after the dead of the author) of this satirical mock-heroic poem in six cantos which had been first published anonymously by Garth in 1699. Although the satire on the building of a medicines dispensary for the poor at Royal College of Physicians, has now been largely forgotten, at the time of its publication the poem was an instant success, making the writer the talk of the London coffee houses and the fashionable literary scene. The poem went through three editions within a year and eight editions appeared within Garths lifetime and the text was reprinted regularly throughout the 18th century.
Samuel Johnston, in his Life of Garth, suggested that the poem appealed because of its clear moral stance. After all, Garth was on the side of charity against the intrigues of interest, and of regular learning against licentious usurpation of medical authority.
With ownerships stamp of Wm Sherlock, Ormskirk, on first fly-leaf. Hinges weak, slight marginal browning and spotting. C.C. Booth, Sir Samuel Garth, FRS: The Dispensary poet, in: Notes Rec. R. Soc. Lond., 40,2 (1986), pp. 125-45; B. Brander, B. Samuel Garths The Dispensary. Washington Univ. School of Medicine in St Louis, Bernard Becker Medical Library (2016).
Related Subjects: