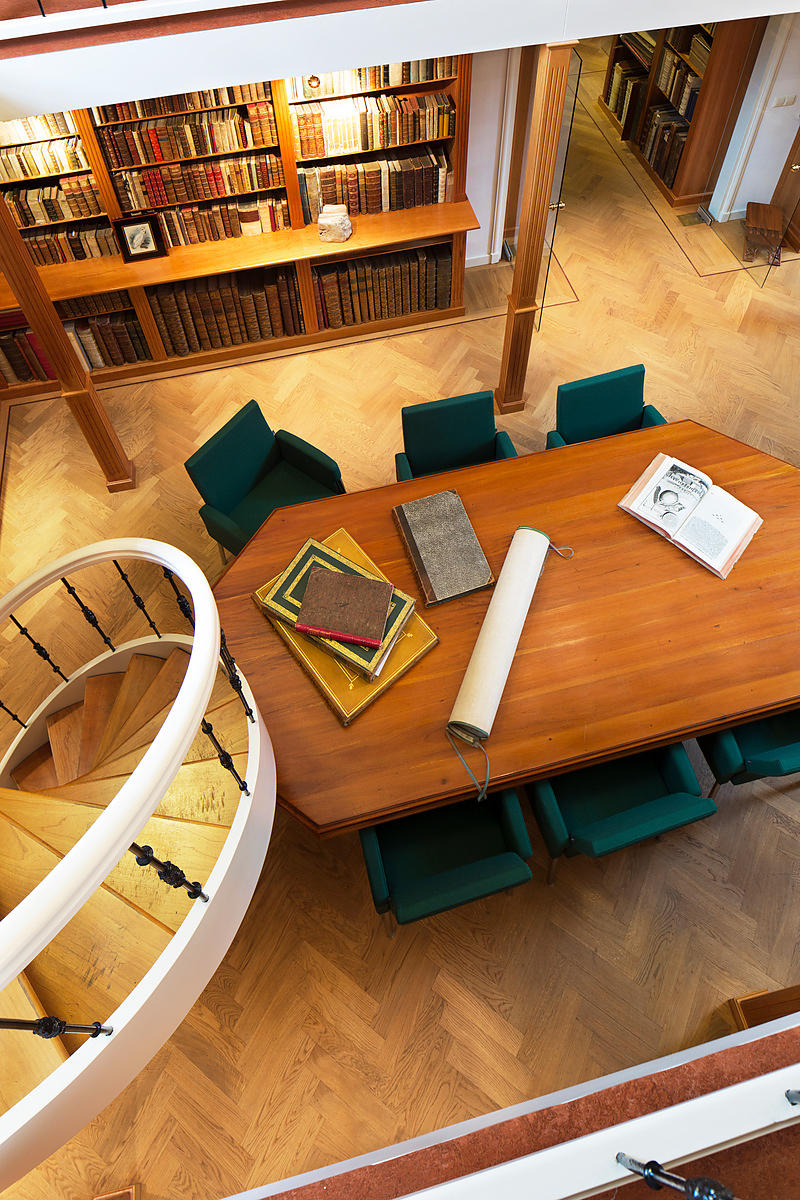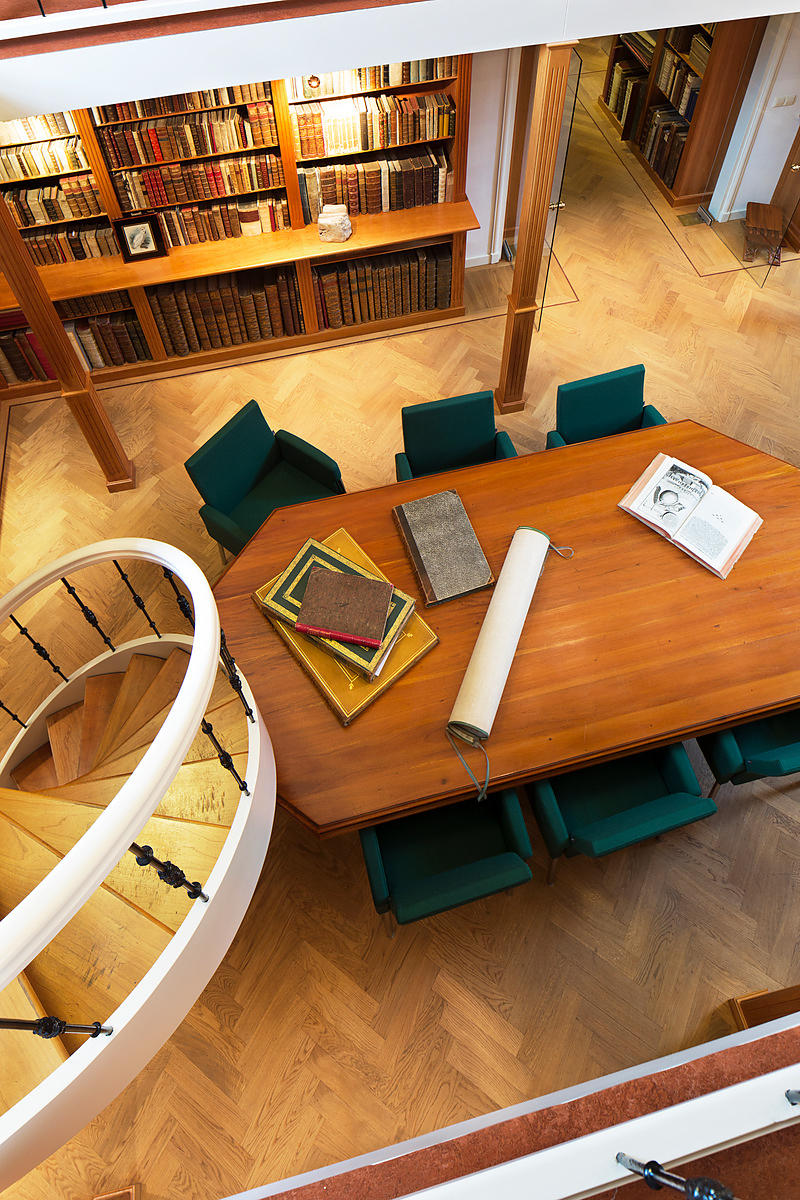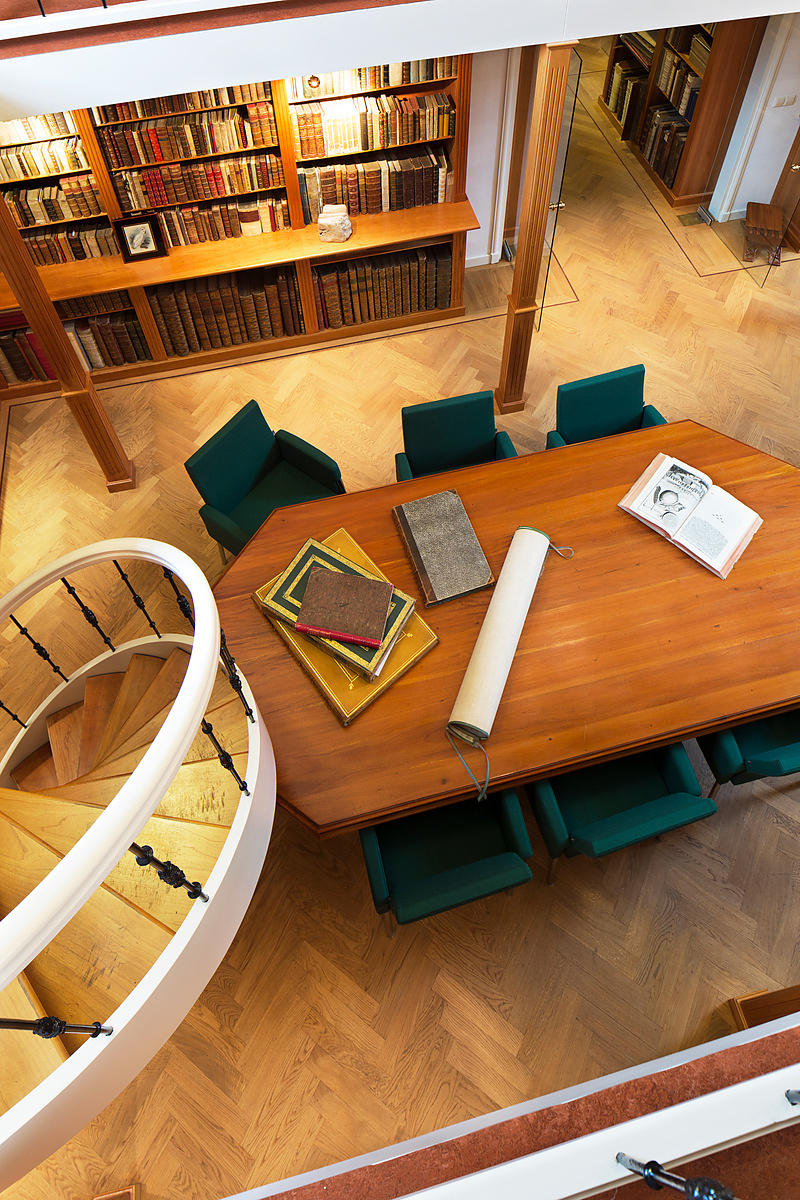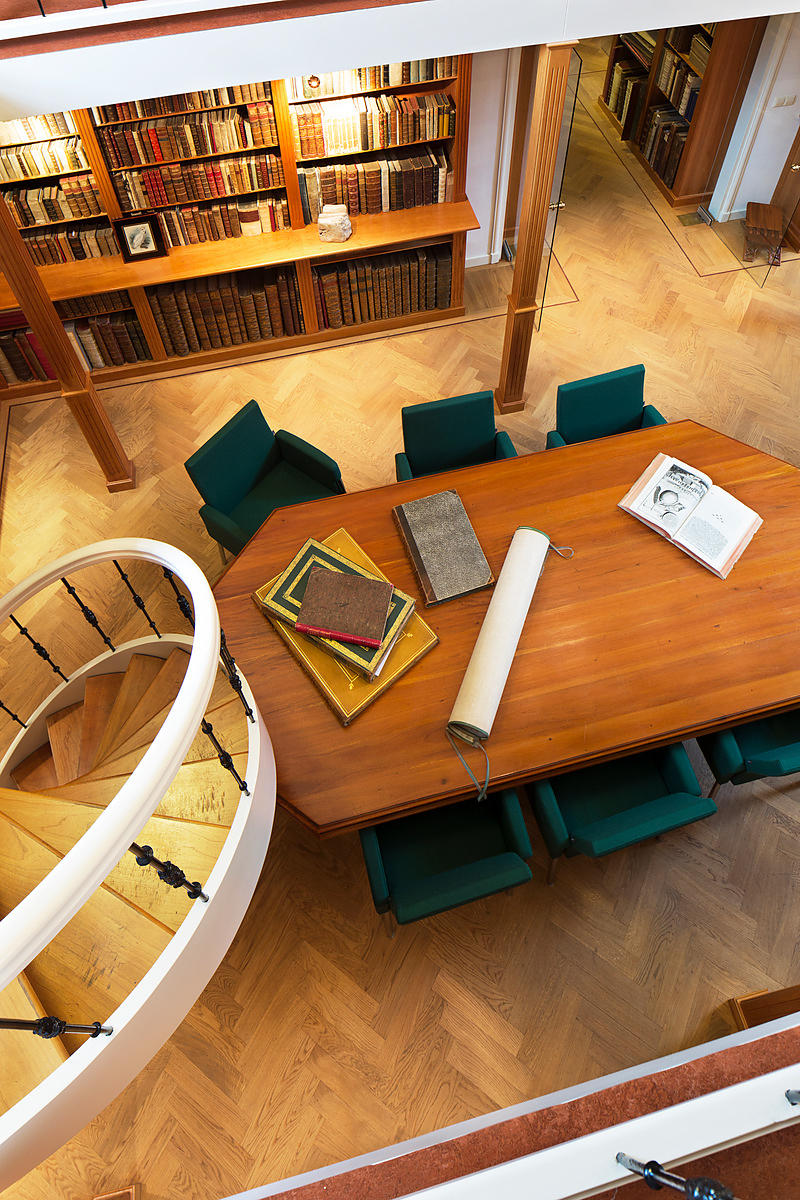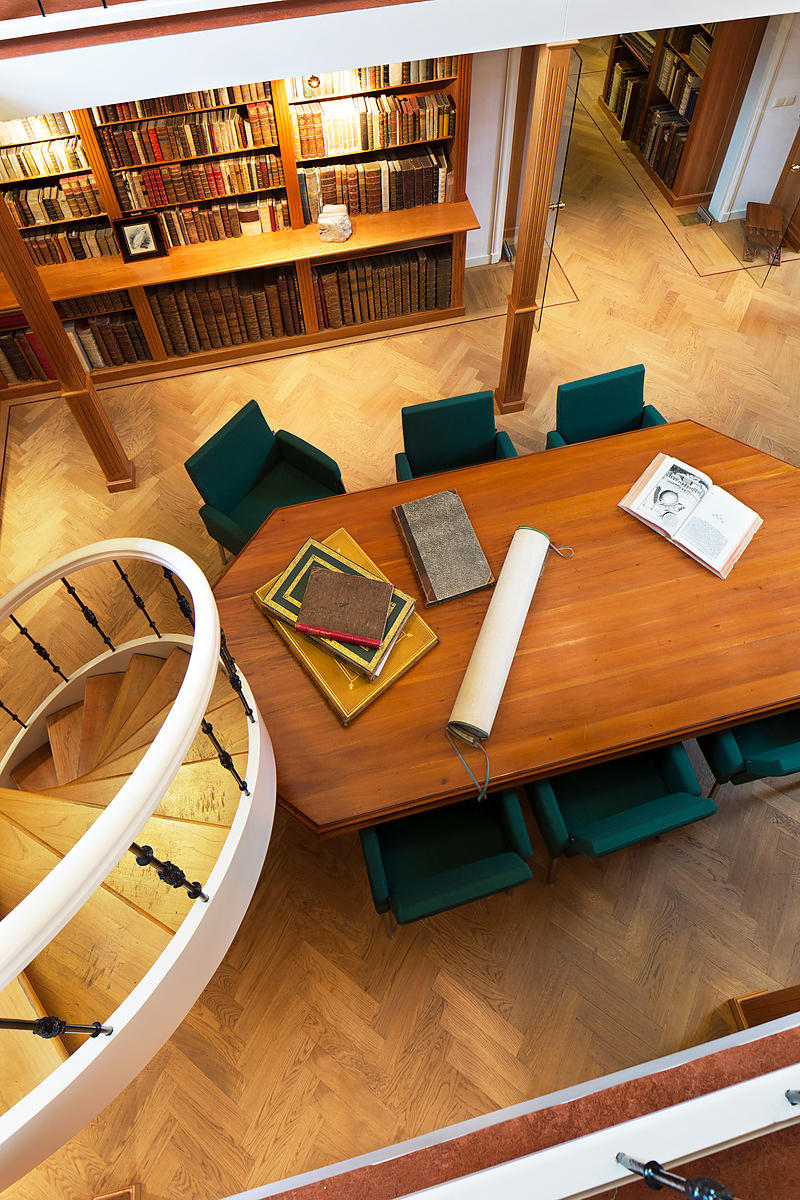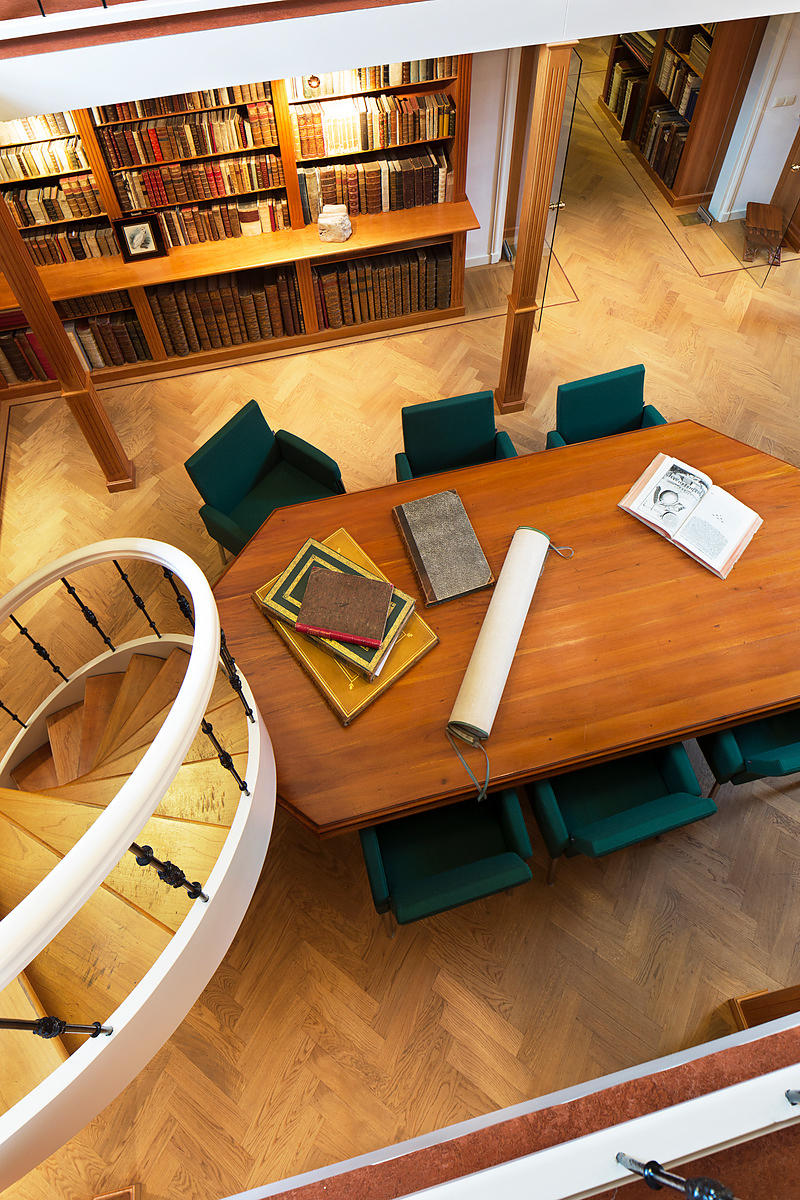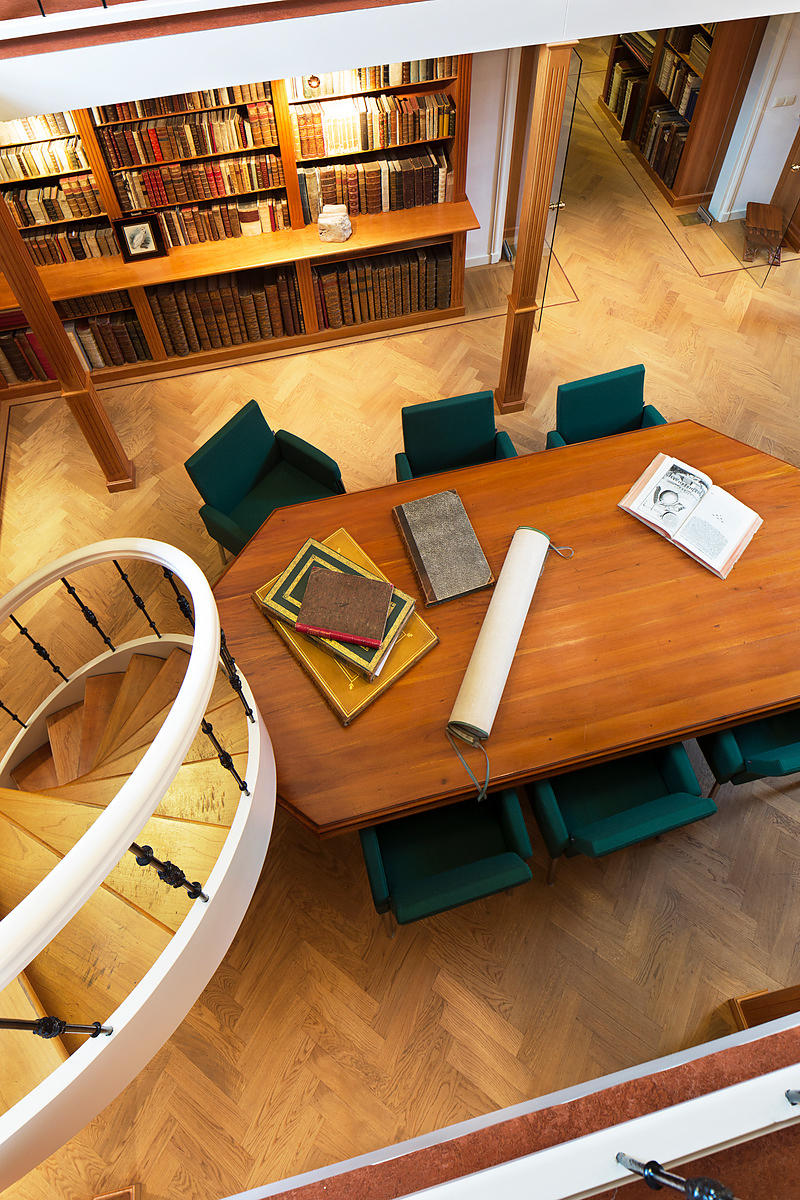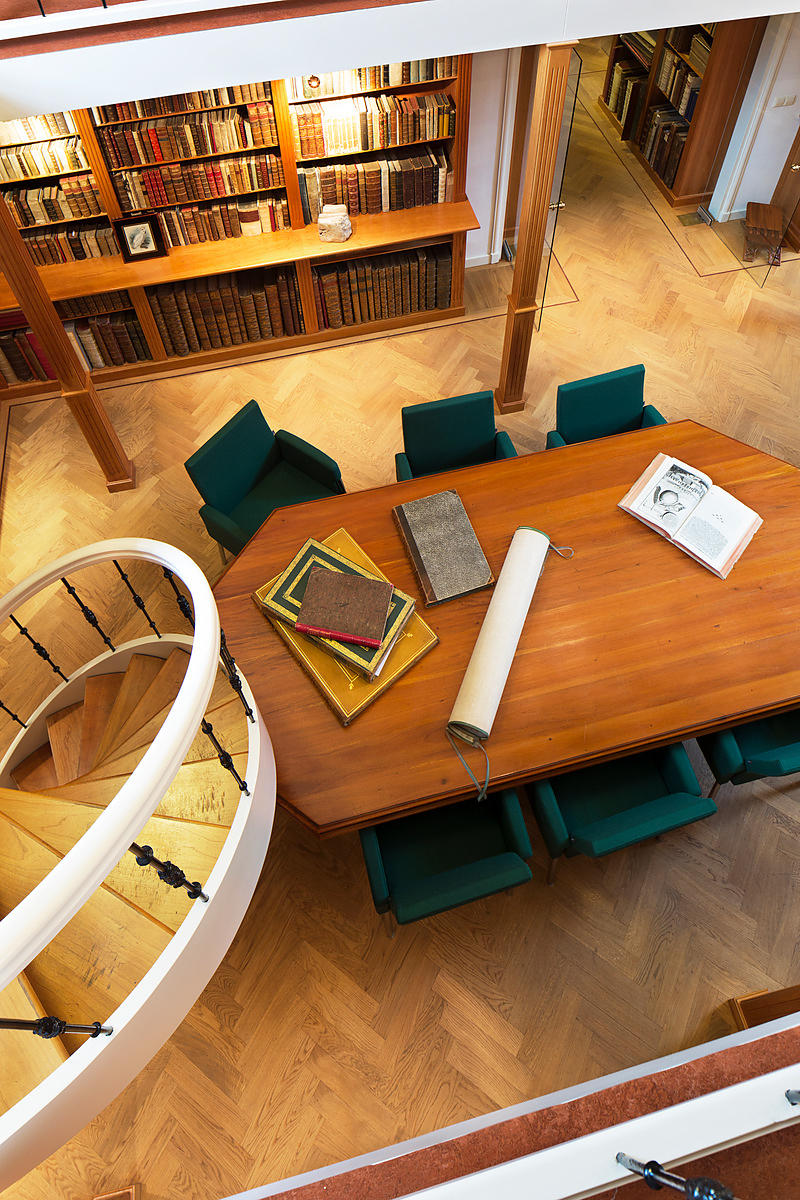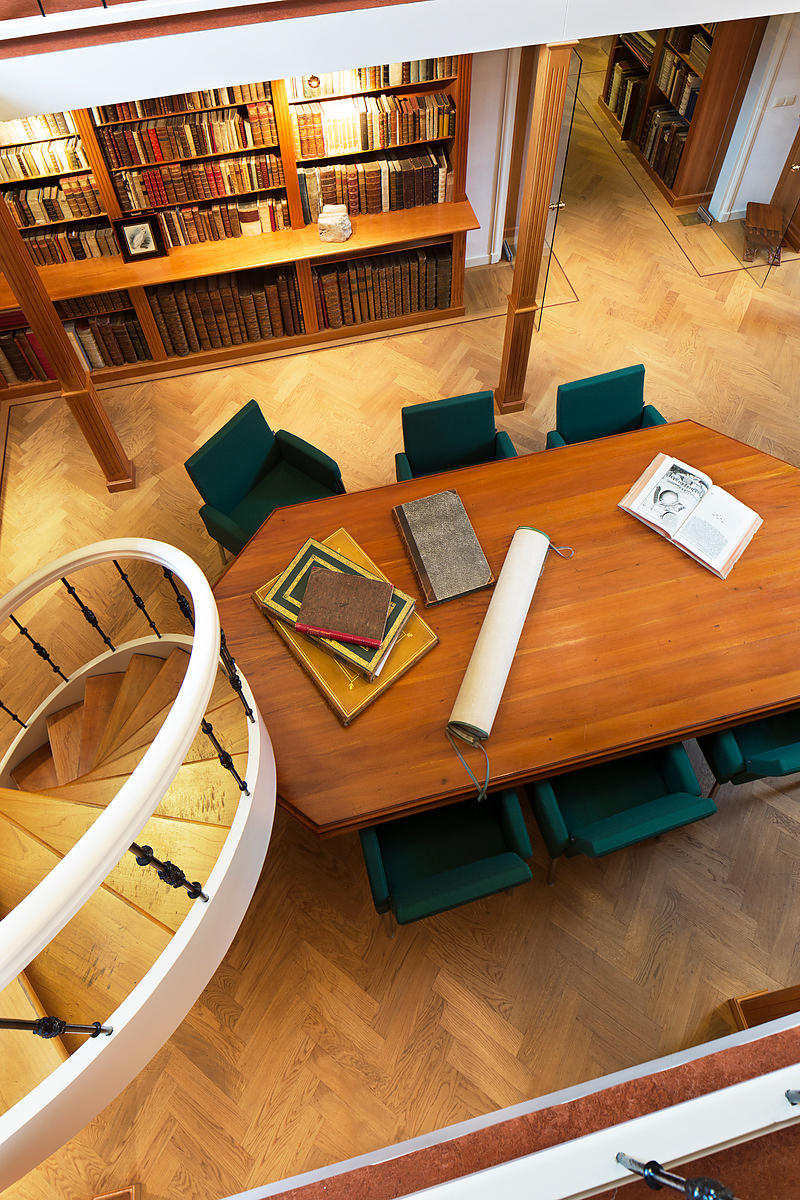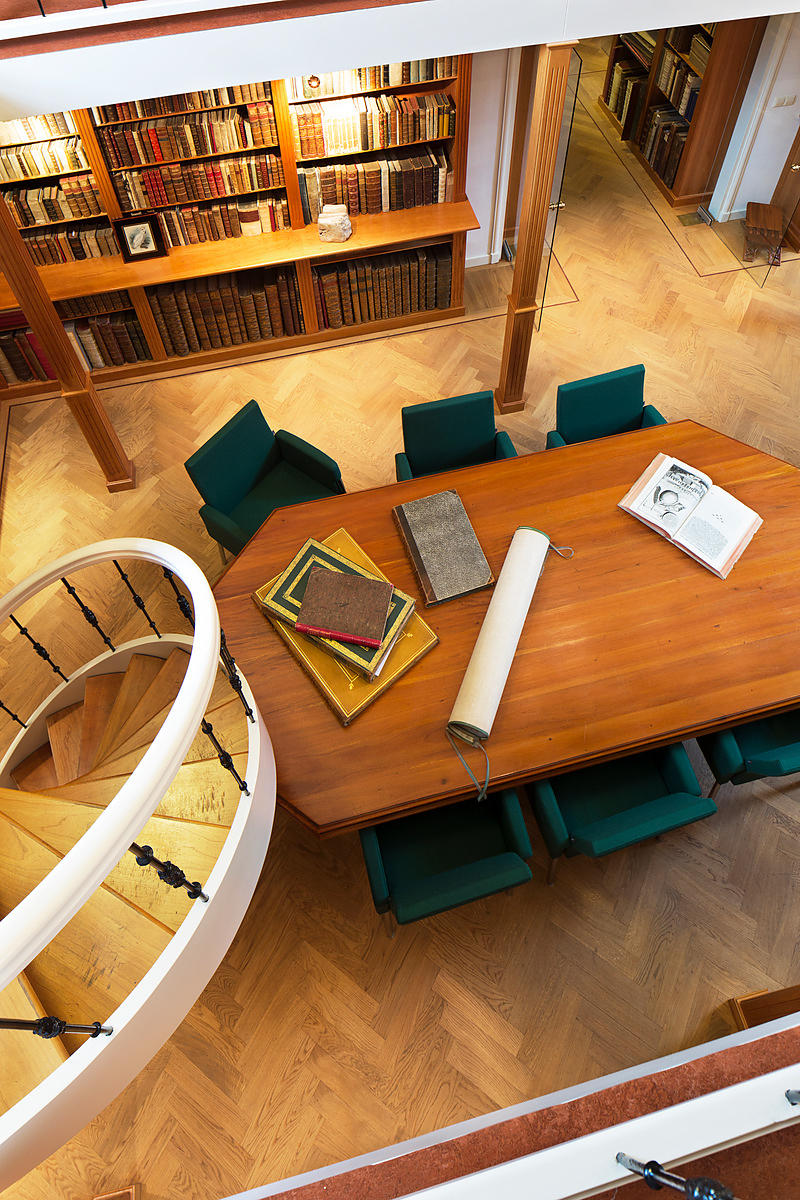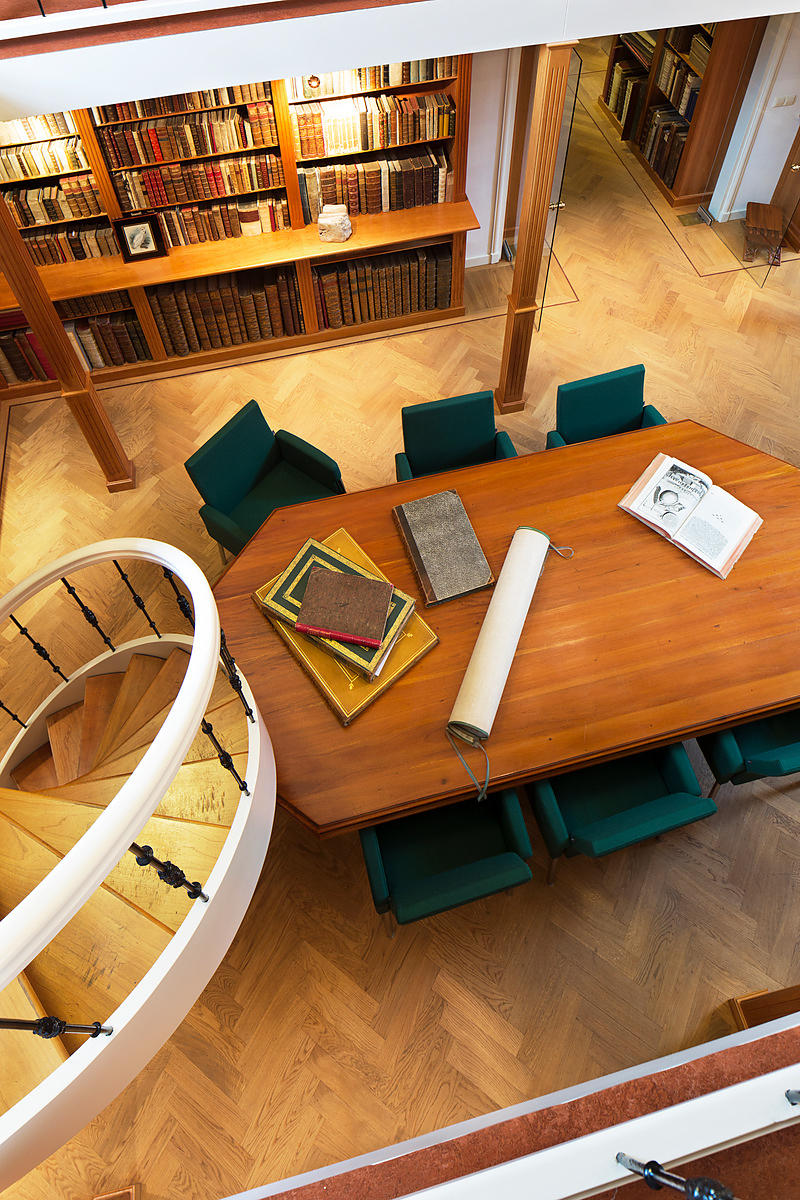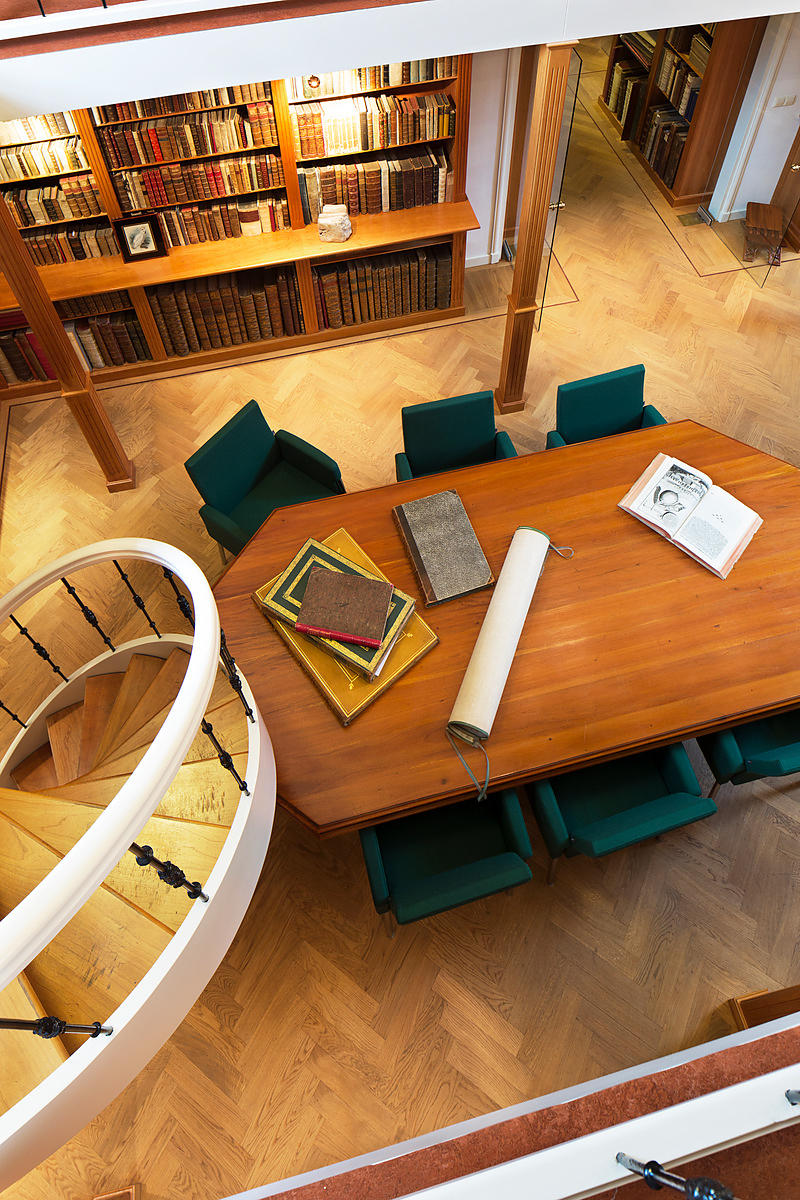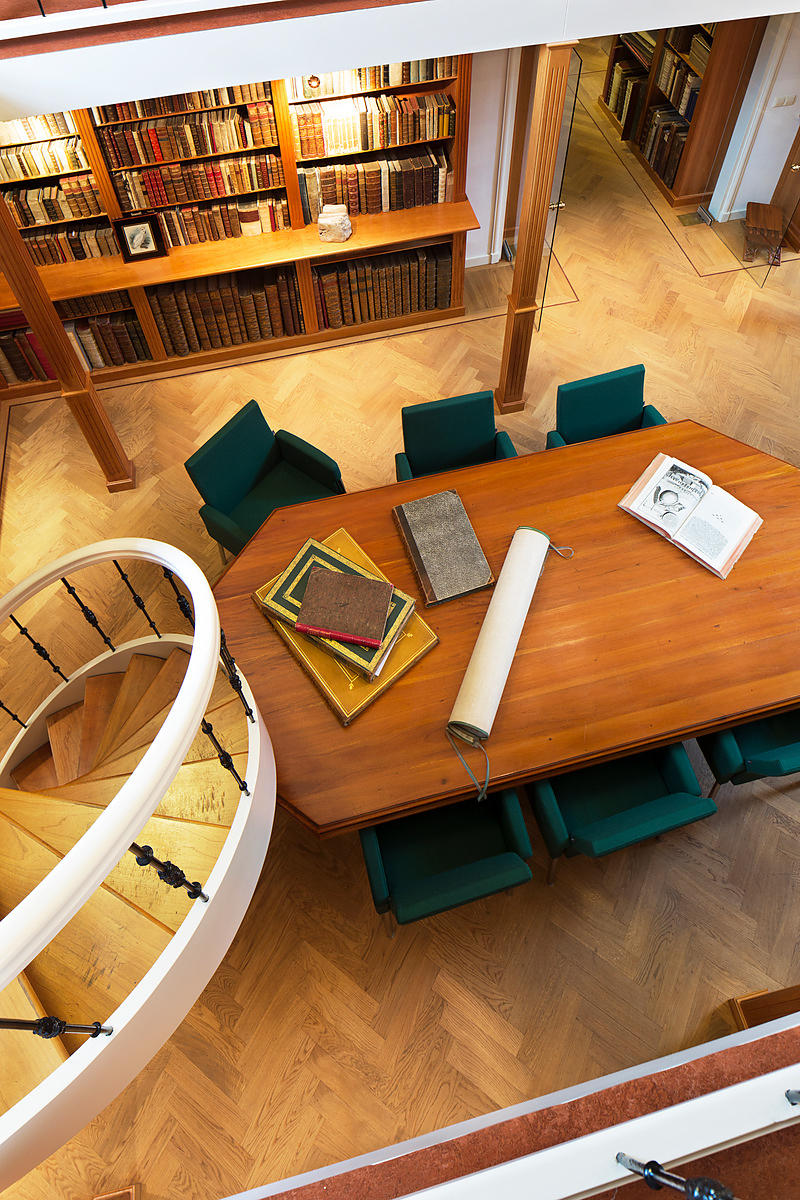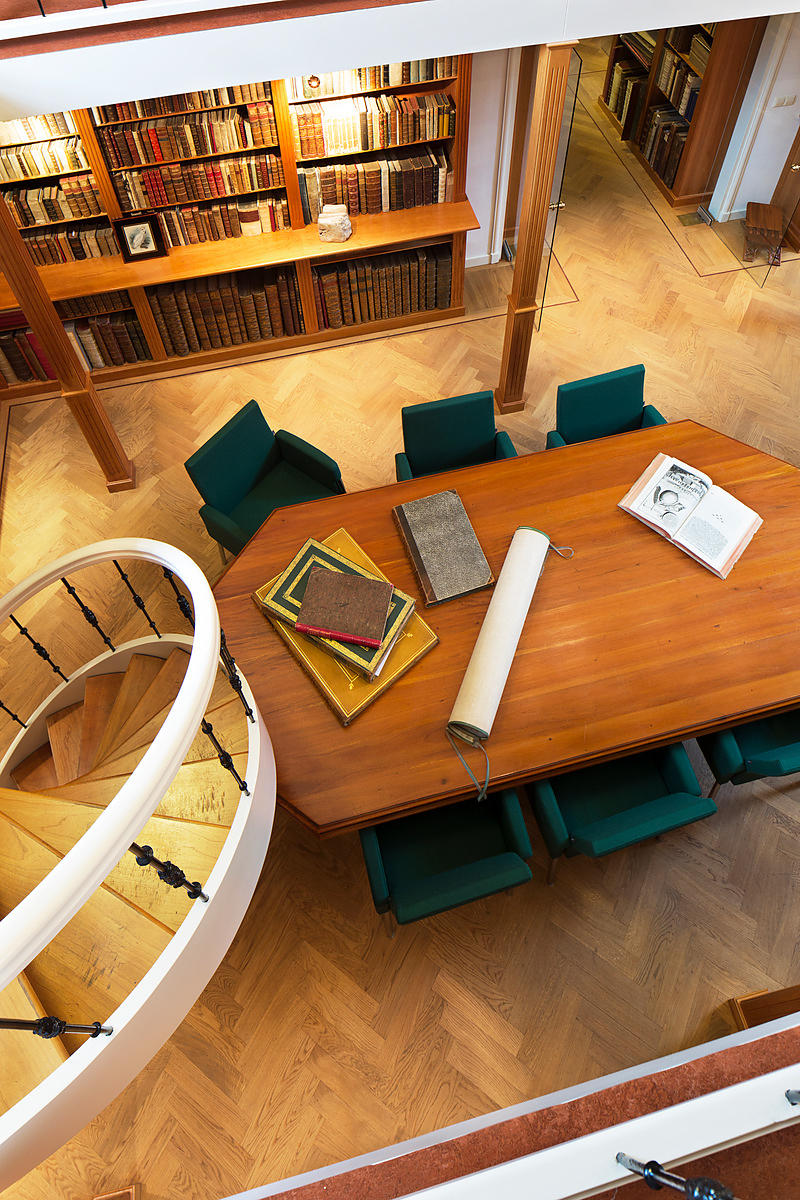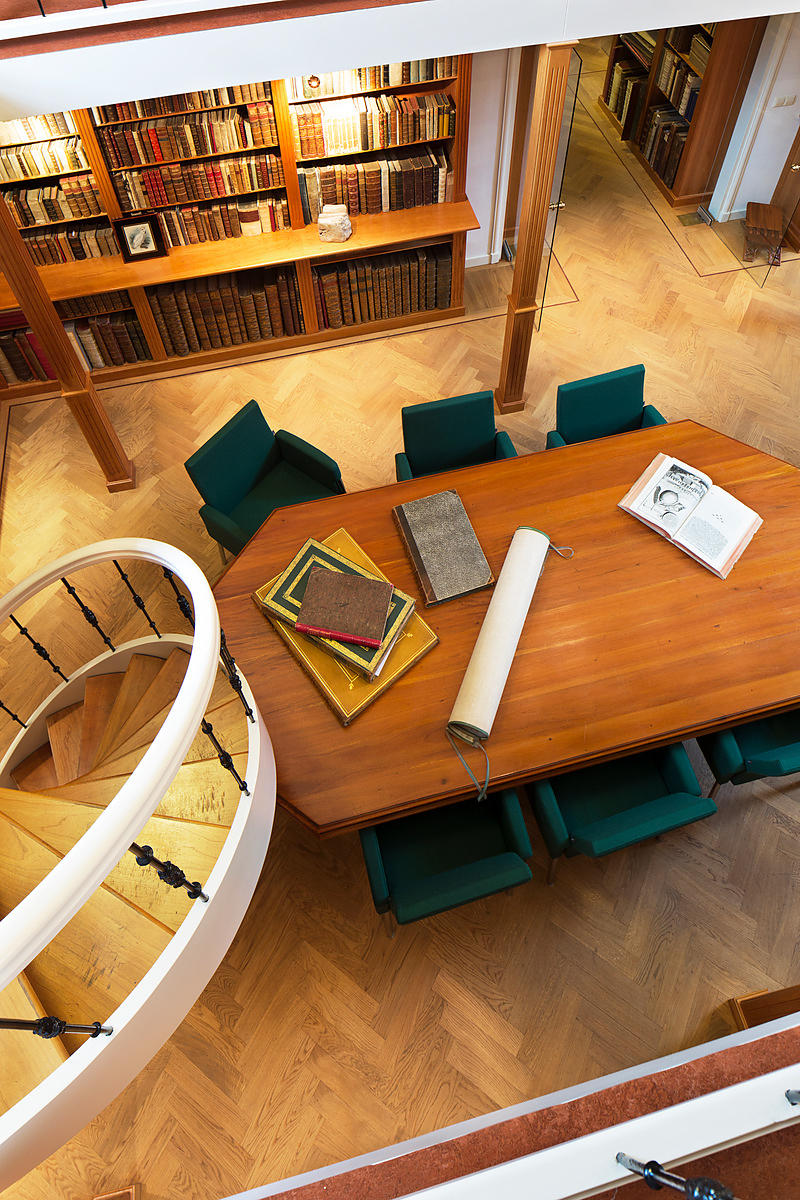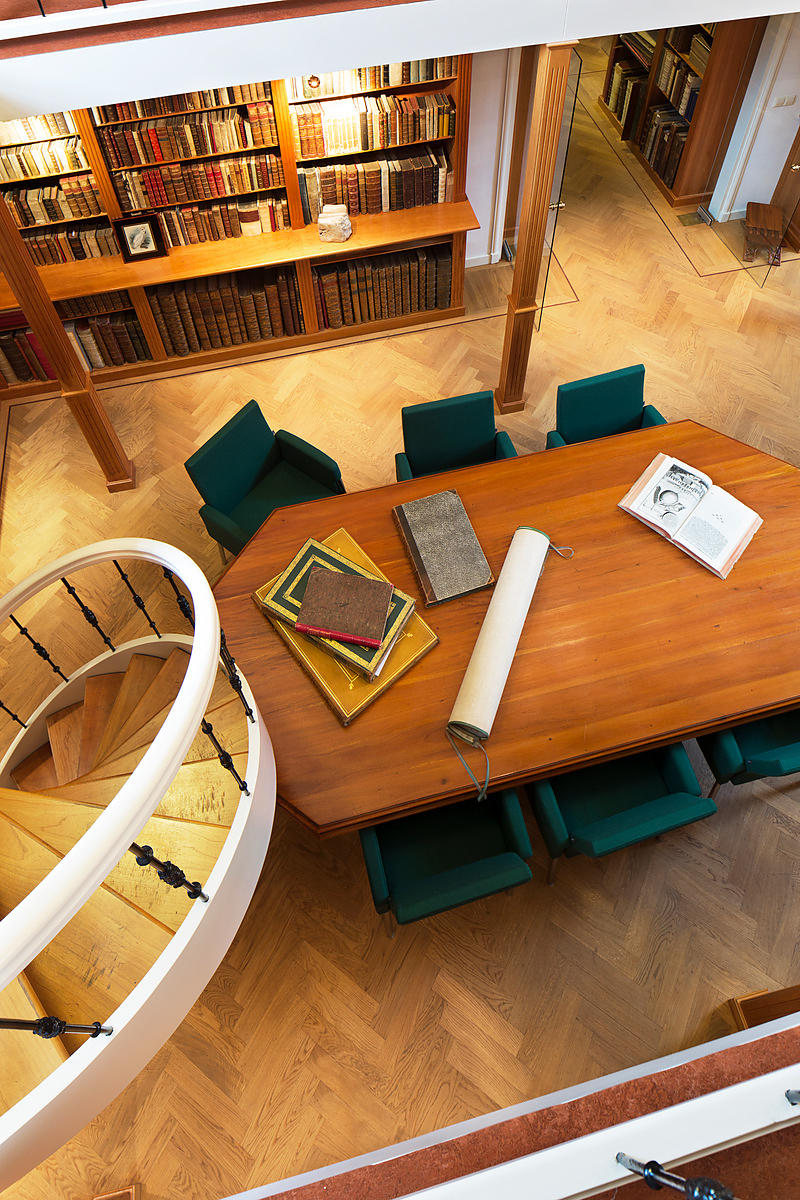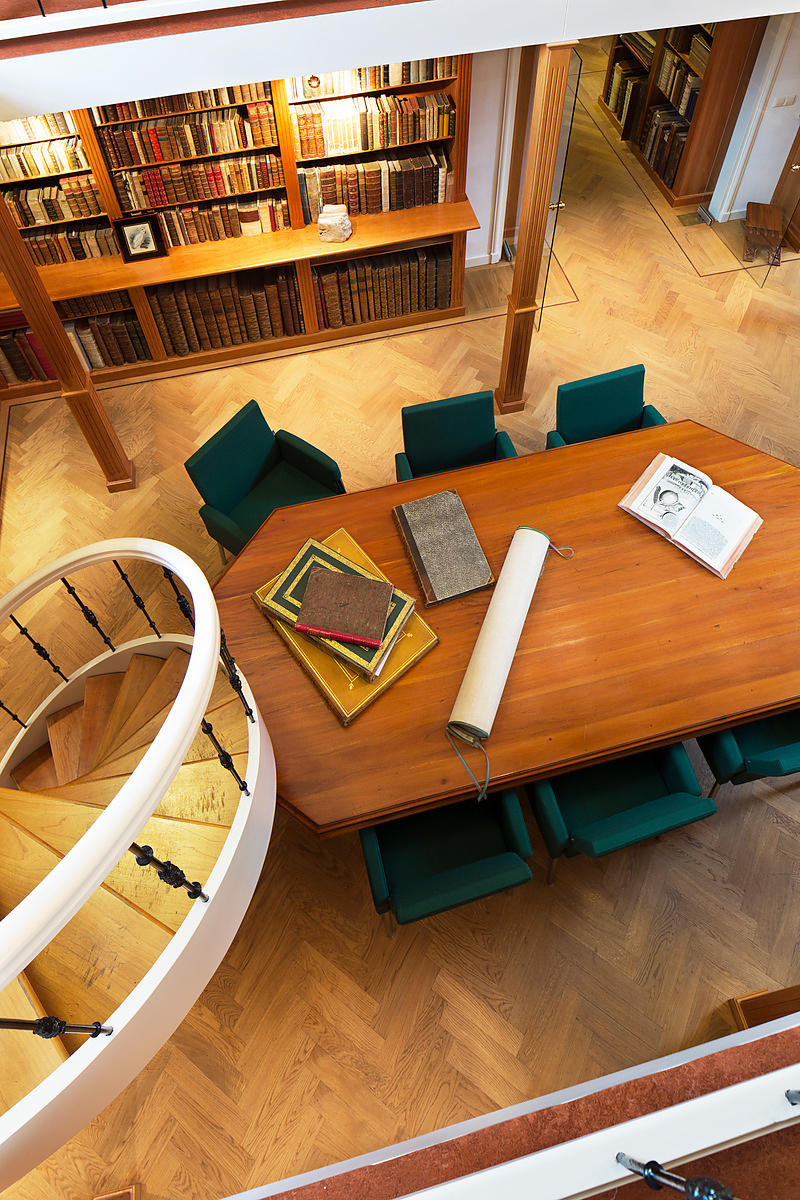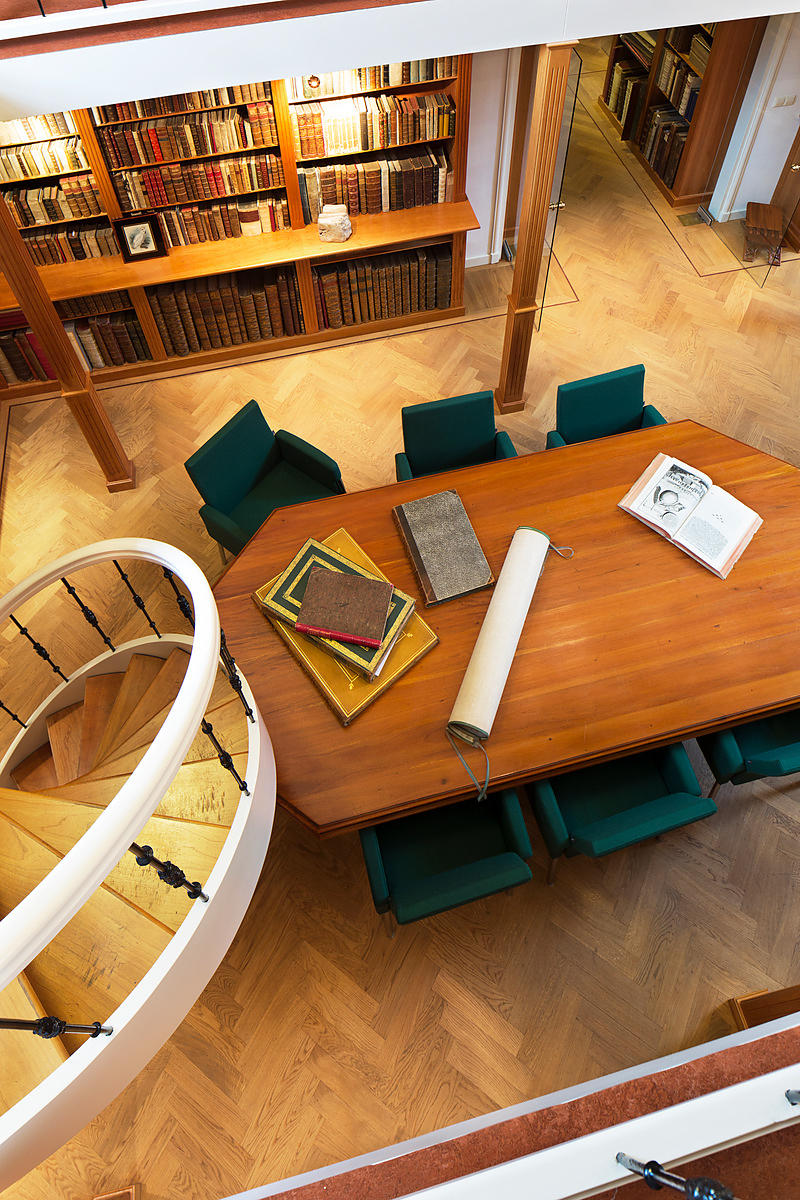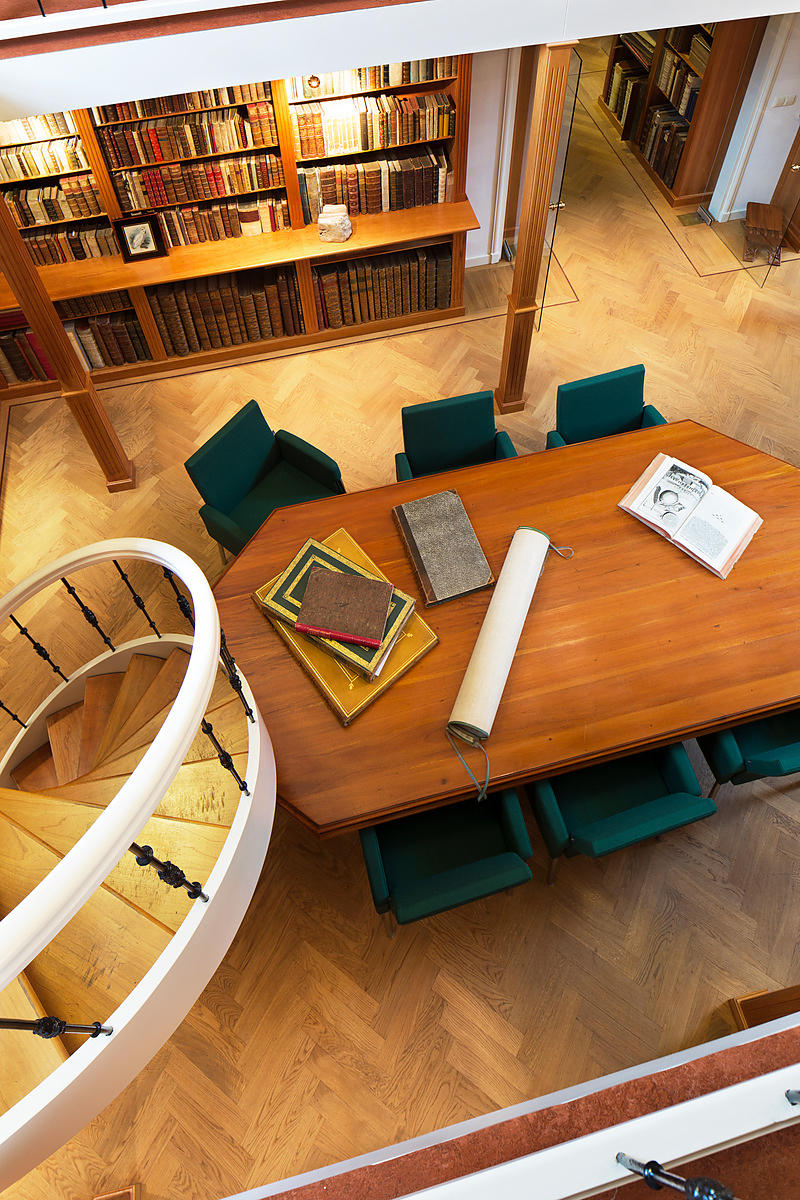 [HERBAL - MANUSCRIPT]. [CHATELAIN, Jean-Baptiste Charles Maurice?].
[Flore de Faverges et de quelques localités Voisines?].
[Faverges (Haute-Savoie)?], [ca. 1900]. Folio (31.5 × 20 cm). A manuscript herbal with 445 leaves (more than 550 pages) of meticulous black ink and watercolour botanical drawings, occasionally with additions or highlights in opaque gouaches, each leaf generally with a large drawing of the species, its Latin and French names, and usually further descriptive text and detail drawings of its flowers, leaves, seeds, roots, etc. The whole is divided into groups of families, all but one group (and the illustrated wrapper for Plantes aqualiques) in mostly matching contemporary folders made of coarse grey-brown paper.
€ 19,500
A stunning collection of meticulous pen and watercolour botanical drawings of plants (mostly flowering plants), including many grasses and some trees, most with additional detail drawings showing the flowers, leaves, seeds, roots, etc., probably from Faverges and vicinity (in the French Alpine Savoy near the Swiss and Italian borders). Although the drawings are not signed or dated, and indicate no location, the family names largely correspond with and bear the same numbers as those in a list of plants from Faverges and vicinity, published without illustrations by the botanist, notary and for a while mayor of Faverges, Jean-Baptiste Charles Maurice Chatelain (1851-1914).
Each botanical family has its own plain-paper wrapper with the drawings loosely inserted and usually with a small additional drawing at the head of the front wrapper. The collection includes a lovely additional drawing apparently intended as an illustrated title-page for Plantes aqualiques, never published as far as we know. Chatelains published list notes that he numbers the botanical families following Claude Casimir Gillet & Jean Henri Magne, Nouvelle flore française, and his family numbers do indeed match those in their second edition of 1863 and probably also their first edition of 1861, which we have not seen. Both the present drawings and Chatelains list omit some families, and in most cases they omit the same families, suggesting that these may be Chatelains drawings. Chatelains list does include about 35 families not noted in the drawings, but some may be represented by a handful of drawings that do not indicate their family. The drawings include only 5 families not listed by Chatelain.
The drawings are executed on unwatermarked wove paper. The leaves for about 25 families are about 4 cm shorter than the others.
The fore-edge of the front wrapper and first plate for the first family have been nibbled by mice, affecting 1 detail drawing, and a few drawings have small tears (one just touching one detail drawing) or minor marginal stains, but the drawings are still in good condition, most of them very good. A manuscript herbal apparently associated with an unillustrated list of Savoy species published by Maurice Chatelain in 1901.
Related Subjects: