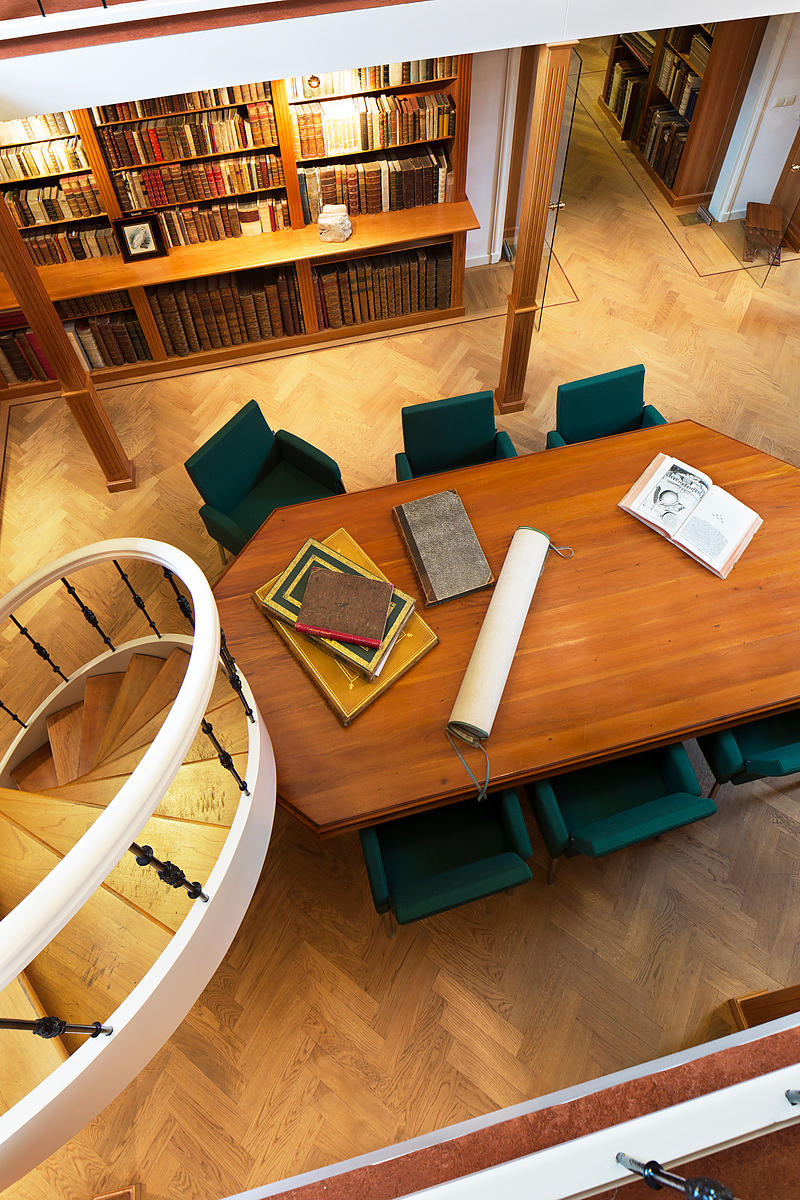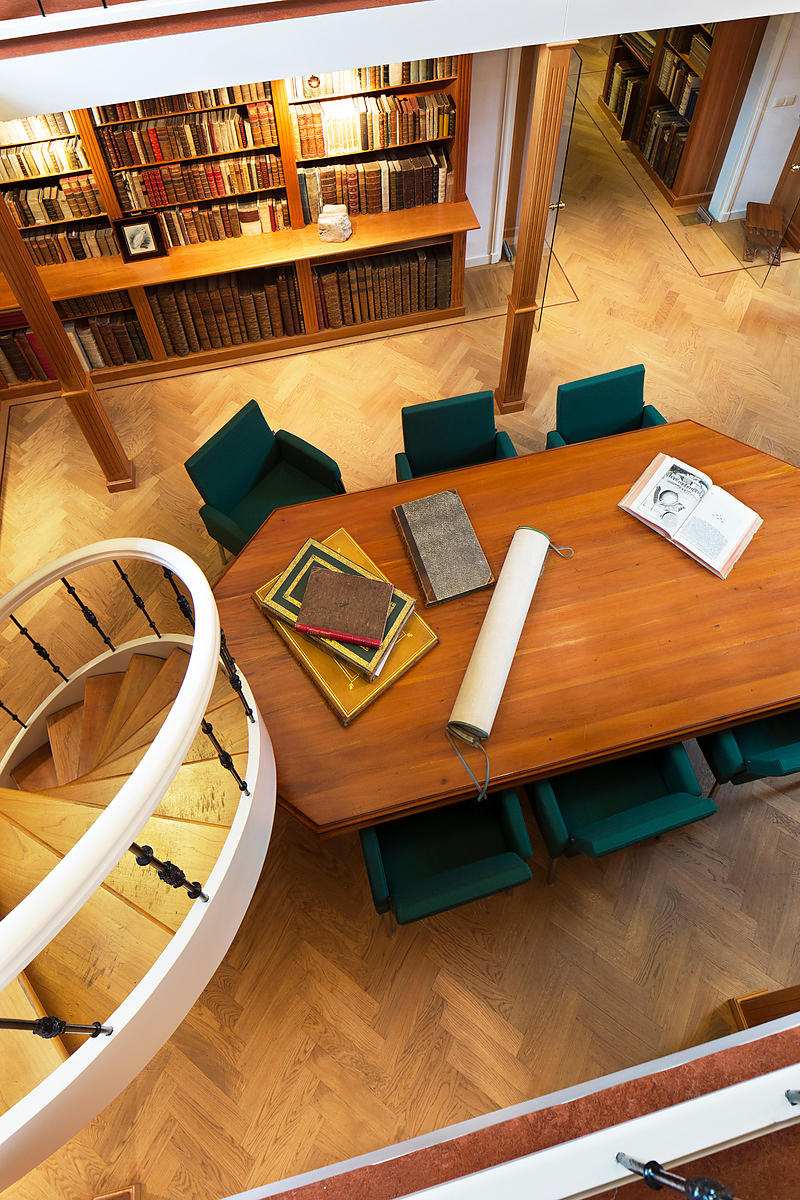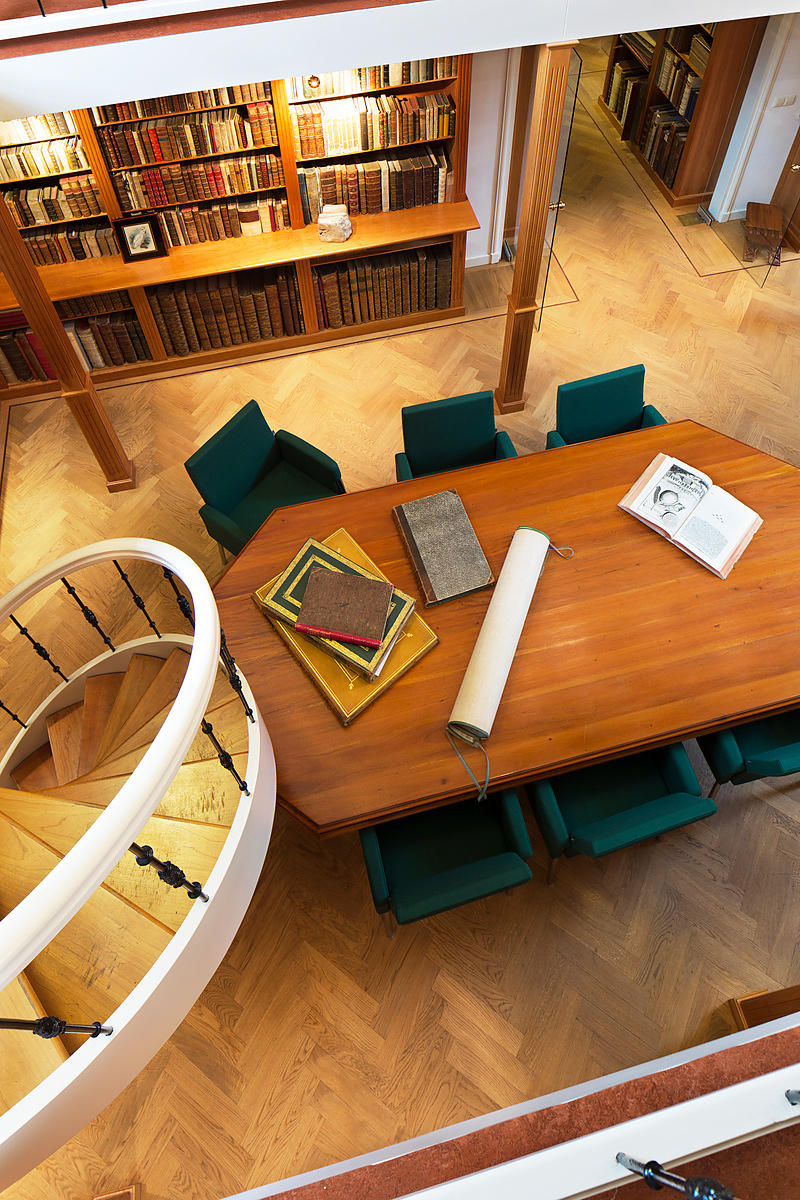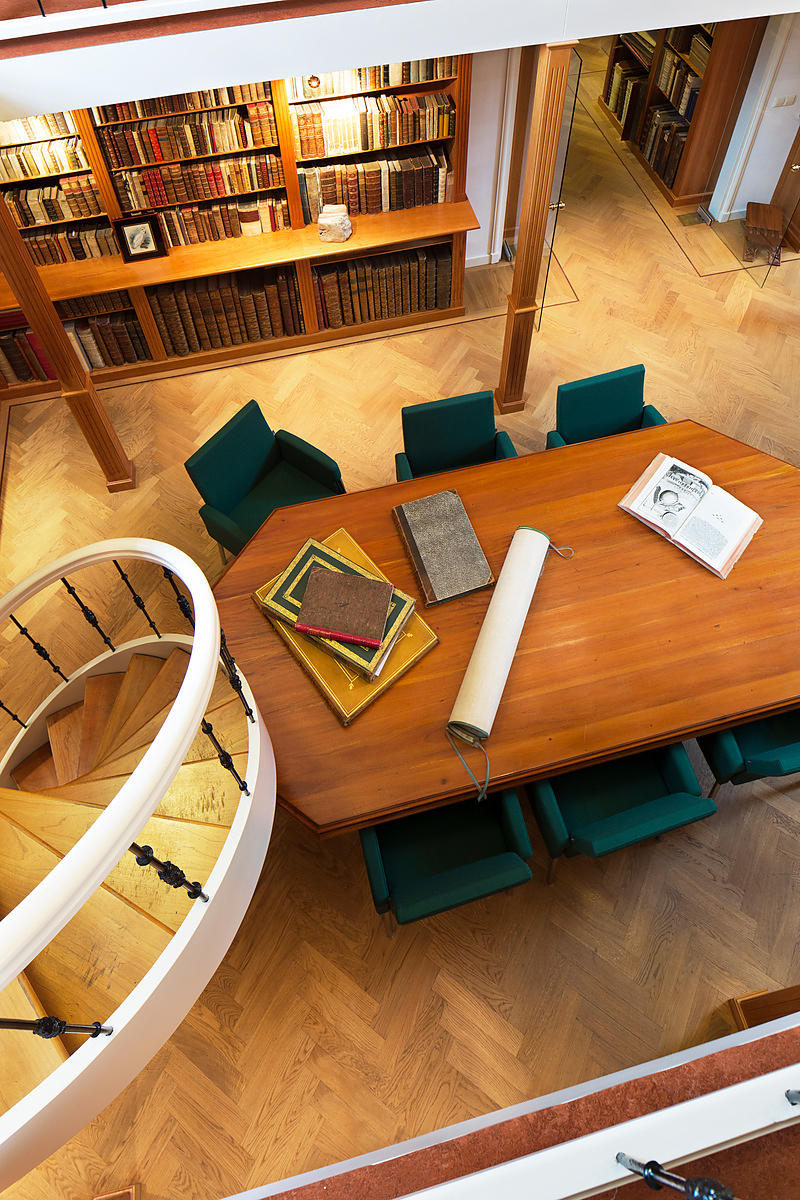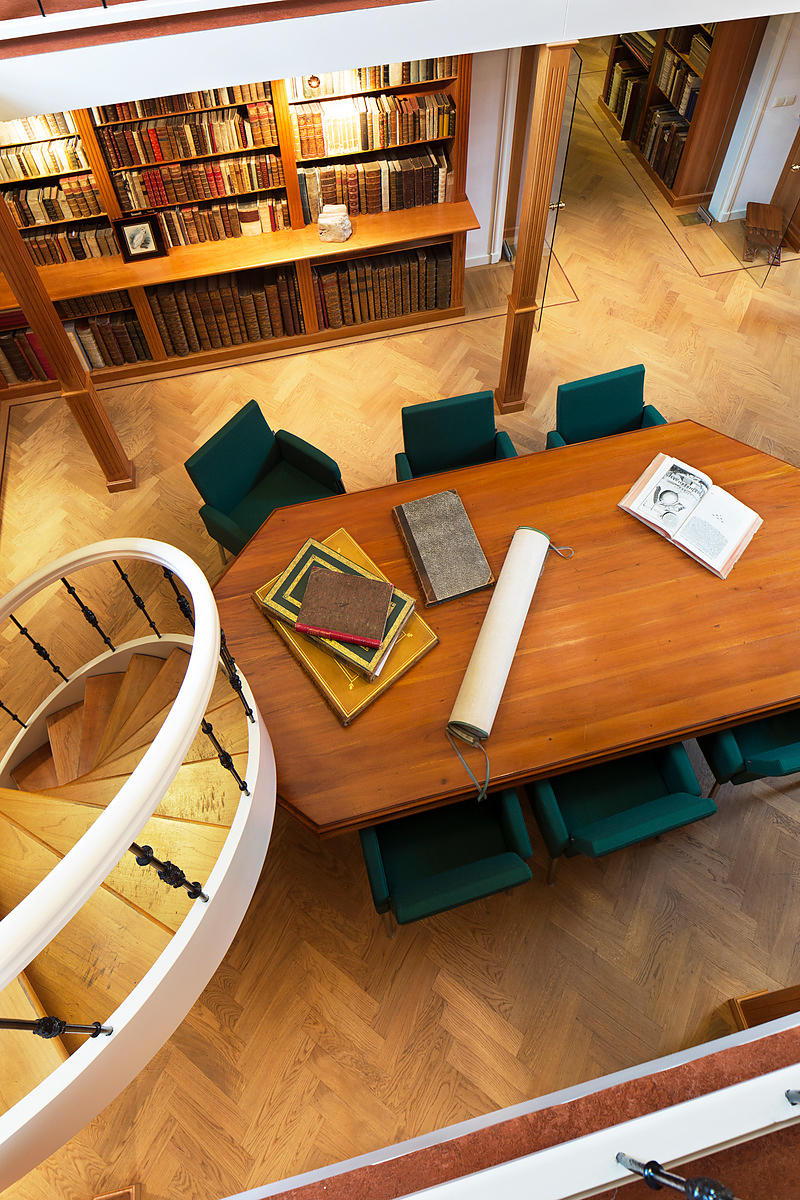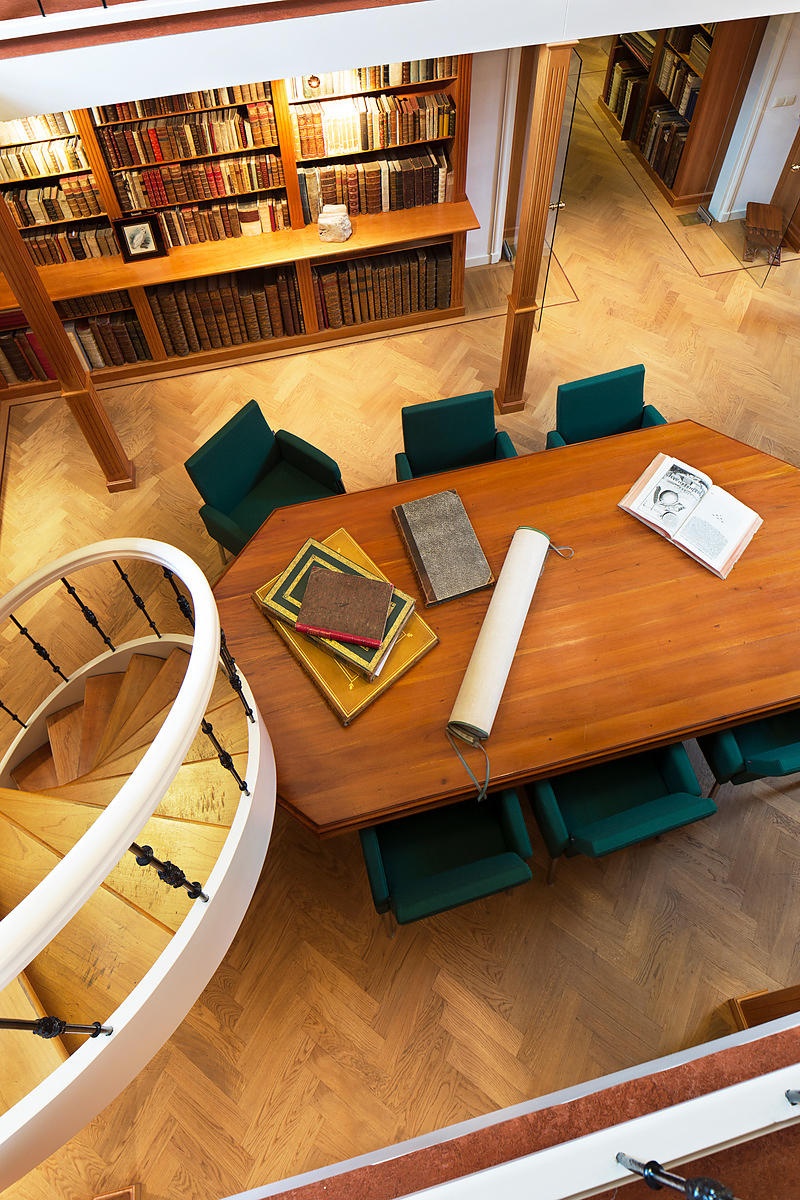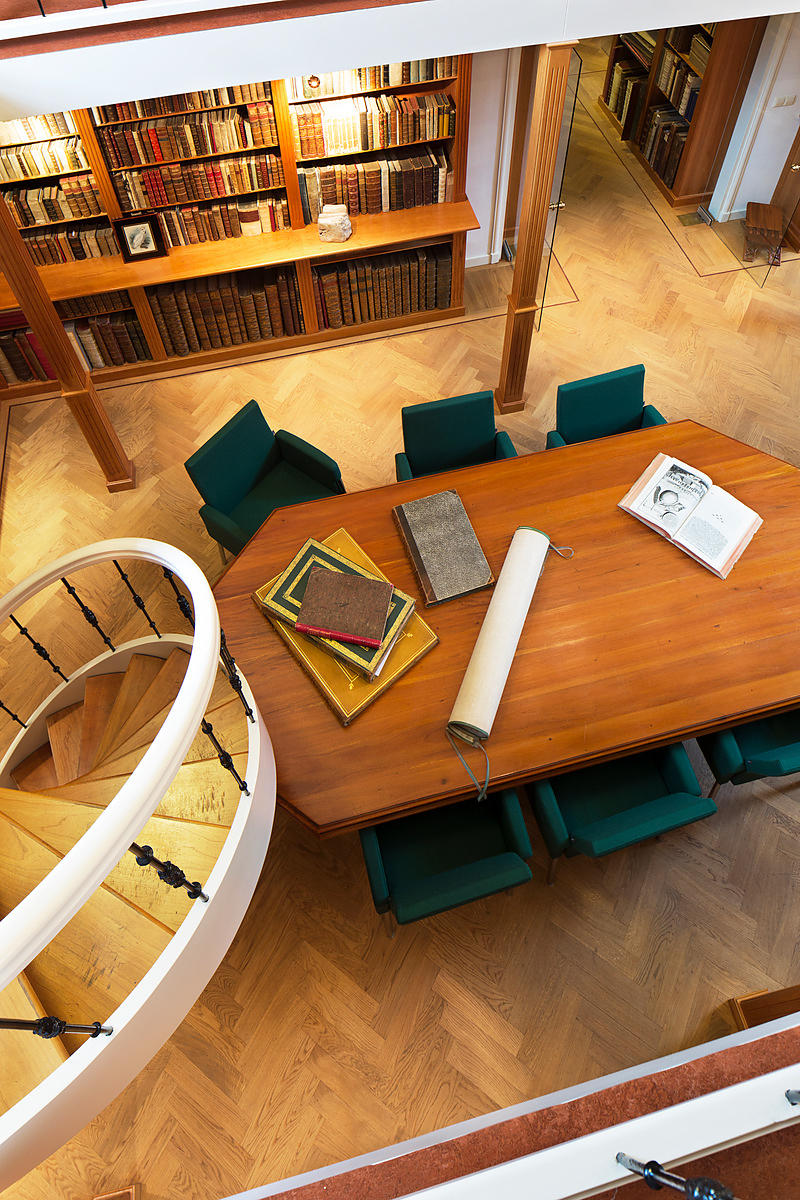 [HONEYMAN, Robert B.].
[174 trade catalogues from the collection of Robert Honeyman].
1910-1961. 37 volumes (numbered on spine in manuscript: 1-15, 20-32, 34-36, 38-40 plus three volumes unnumbered). Mostly 8vo. Collection of 174 trade catalogues plus 5 duplicates. Red cloth.
€ 2,750
The private collection of trade catalogues from the notable American collector Robert B. Honeyman (1897-1987), who amassed a spectacular library on the history of science. A big part of it was auctioned by Sotheby's (1978-1980) and the auction catalogue has been a valuable reference work ever since. Sotheran appears to have been his primary dealer, with a count of 50 catalogues in this collection, and one of the company's catalogues contains a manuscript note mentioning that "a great many items in the Honeyman Scientific Collection came from this catalogue", followed by a list of purchases at the end of the volume (a similar list of purchases is found in one other volume). Another interesting annotation accompanies an inserted description by Pierre Berès offering a first edition of Galileo's Le operatione del compass geometrico et militare (1606), with the comment "the only one I have ever seen offered - should have bought it". We can also see Honeyman's creative side, as two totally different doodles of a Honeyman monogram appear in James Tregaskis & Son's Caxton Head Bulletin. Further with some minor annotations on wrappers and flyleaves, a few notes in catalogues and many books checked off.
The collections includes catalogues & lists by: Sotheran (50); James Tregaskis & Son (10); Bernard Quaritch (10); E.P. Goldschmidt (10); R. Lier & Co. (9); Davis & Orioli (8); Dawson's of Pall Mall (8); William H. Schab (7); Scribners (7); Menno Hertzeberger (5); L'art Ancien (5); Zeitlin & Ver Brugge (4); Maggs (4); Marlborough Rare Books (4); Ida W. Schuman (3); H.P. Kraus (2); Leo S. Olschki (2); Paul Gottschalk (2); Lathrop C. Harper (2); Salamander Bookshop (2); Dawson & Sons (2); Birrell & Garnett (1); Joseph Martini (1); Karl & Faber (1); Brentano's (1); Pierre Berès (1); Il Polifilo (1); Grafton & Co. (1); William H. Robinson (1); Roy Vernon Sowers (1); Raphael King (1); Julius Springer (1); Bernard Halliday (1); Bernard M. Rosenthal (1); Karl W. Hiersemann (1); J. & J. Leighton (1); Van Gendt (1); Ernst Weil (1); David A. Randall (1).
With owner's name in most of the volumes. Missing 3 to 6 volumes, but otherwise a very good and interesting set. Cf. Sothebys, The Honeyman collection of scientific books and manuscripts.
Related Subjects: