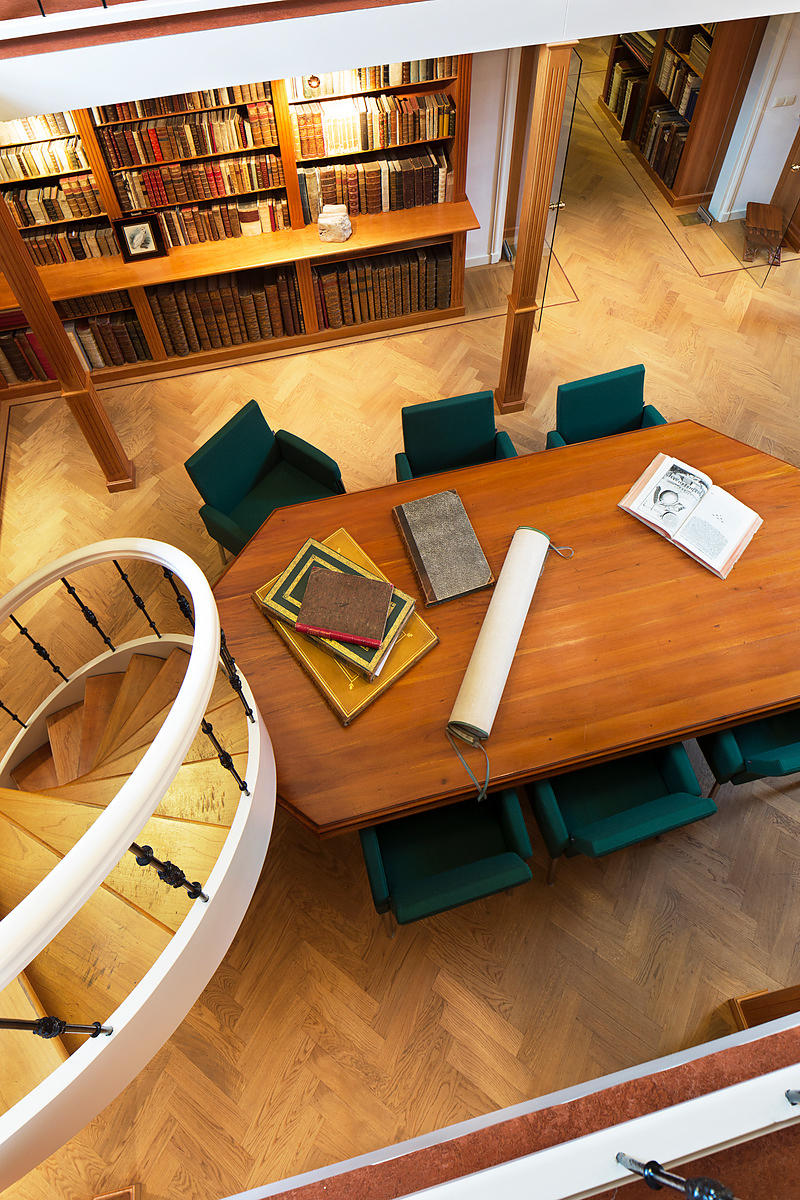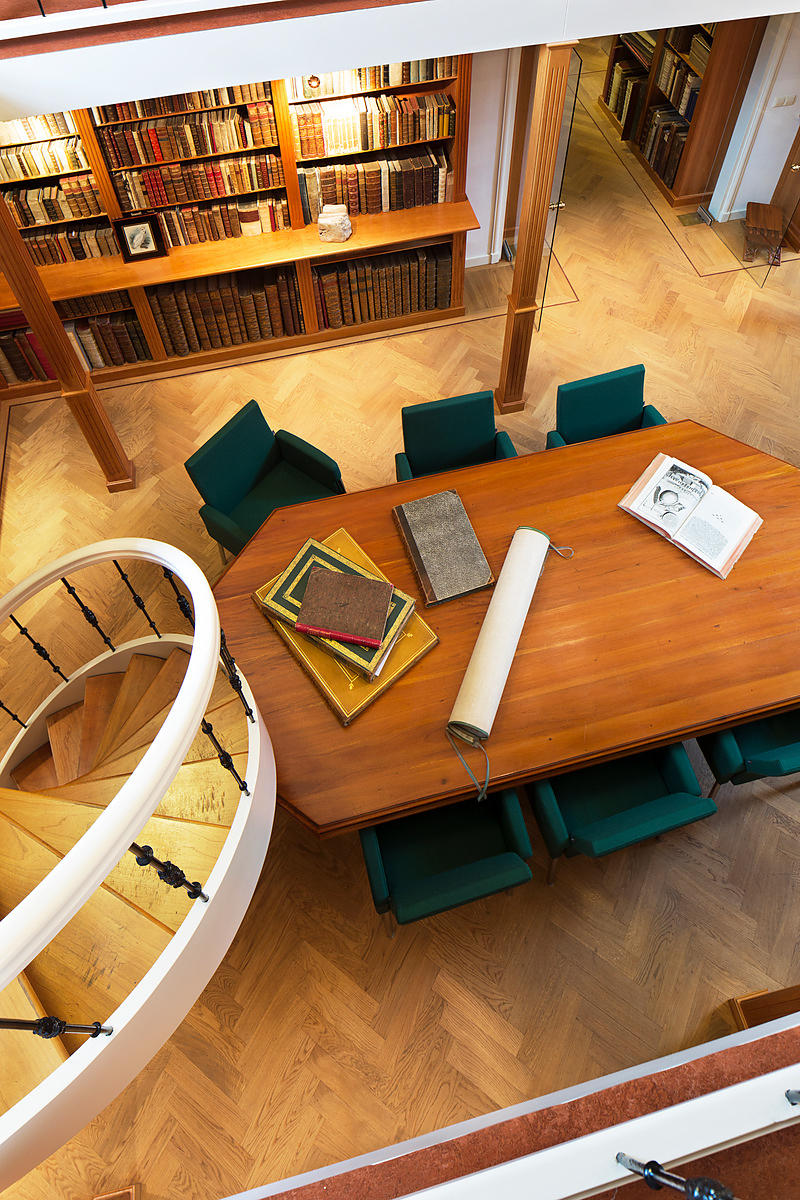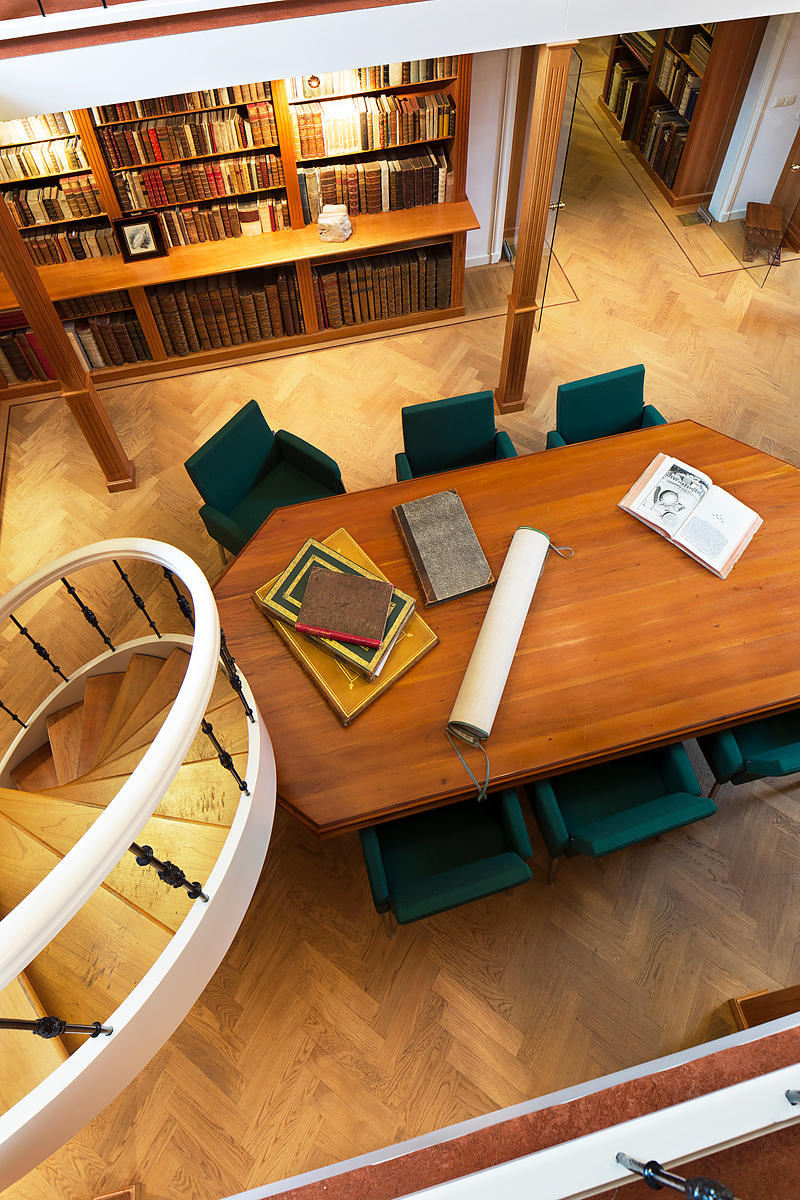 [JESUIT - LETTER - TERENTIUS (or SCHRECK), Johannes].
(drop-title 3r:) Exemplum l[ite]rar[um] R. P. Terentii ad R. Patrem Jacobum Köllerum ...
[in or shortly after 1623?]. Folio. The Latin text of both letters is written in a neat, uniform cursive hand in brown ink. Including: [JESUIT - LETTER - GALL, Johann Chrysostomus]. (drop-title 1r:) Literae P. Jo. Chrysostomi Gall Olyssiponae datae. 18th-century stiff blue paper wrappers. [8] pp.
€ 8,500
Contemporary transcripts of two letters of two Jesuit natural scientists and mathematicians concerning the present state of the Jesuit missions in China, India and Japan.
The second letter in the present work is probably the most interesting, as the original was written by Johannes Terentius (also known as Johannes Schreck and Deng Yuhan Hanpo, 1576-1630). Terentius was a prominent Jesuit scholar, specialised in natural science and mathematics. Before joining the Jesuits as a novice in 1611, he already enjoyed a great reputation in Germany as a scholar. In 1621, Terentius left for China to join the Jesuit mission. The original letter by Terentius was written in Hangzhou, China on 30 August 1621 to the rector of the Jesuit College in Munich Jakob Keller (1568-1631). He discusses his journey to China, which he started in 1618, his intentions to participate in the planned calendar reform in China, and his impressions of the city of Hangzhou, which he reached in 1621.
Johann Chrysostomus Gall (1586-1643) was a German Jesuit and scholar. He left Ingolstadt, Germany to teach astronomy, mathematics and navigation in Lisbon from 1620 to 1627, before leaving to work in the Jesuit missions in India. The Colégio de Santo Antão benefitted from the arrival of many foreign mathematicians and other scholars, as Lisbon serves as a gateway for all missionaries departing for Asia. The original letter by Gall was written in September 1623 and concerns a newspaper-style description various events, including details of the persecution of Christians in Japan, particularly the execution of large numbers of Christians in Nagasaki in 1622.
The blank paste-downs and endpapers are late 18th-century (most likely the third quarter between 1745/1753 and 1776), since they contain a clear "lion / vryheit / pro patria" watermark (with a crowned GR countermark), which resembles Heawood 3148, 3149 and 3154. The paper used for the manuscript contains a (faint) double-headed eagle watermark and it has been reinforced in the gutters. The edges are very slightly browned and the wrappers show slight signs of wear. Overall in very good condition. Backer & Sommervogel VII, col. 1929-F (similar manuscript in Brussels).
Related Subjects: