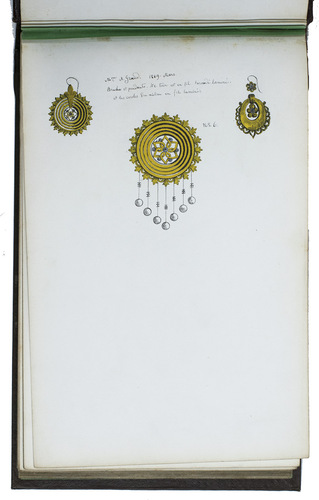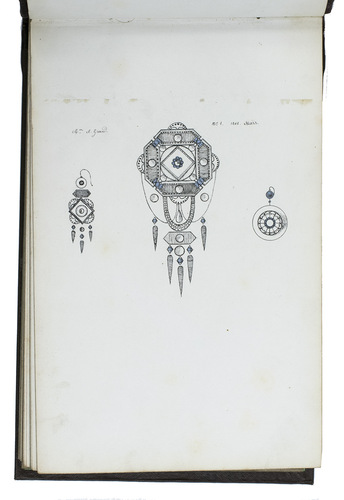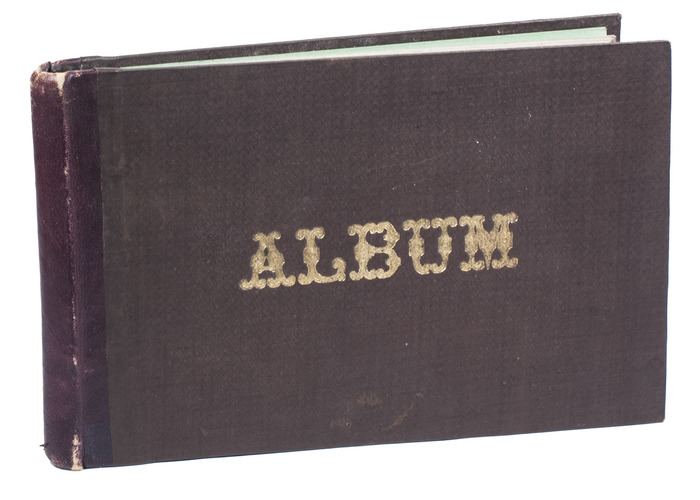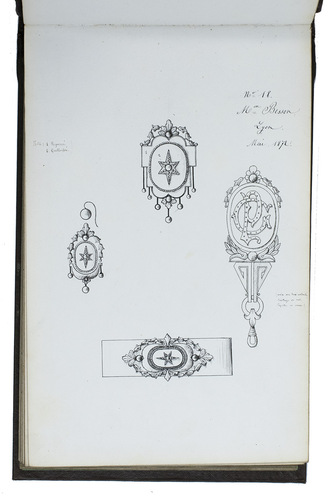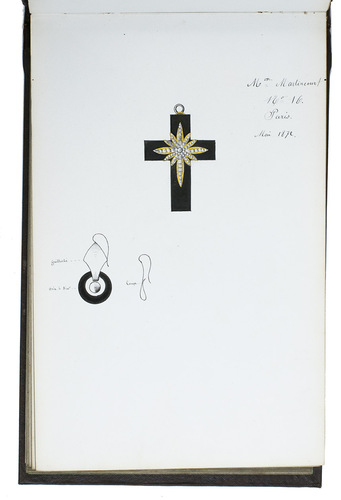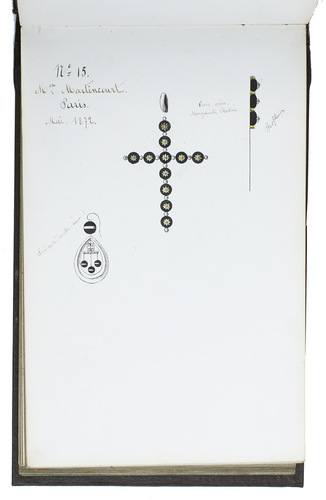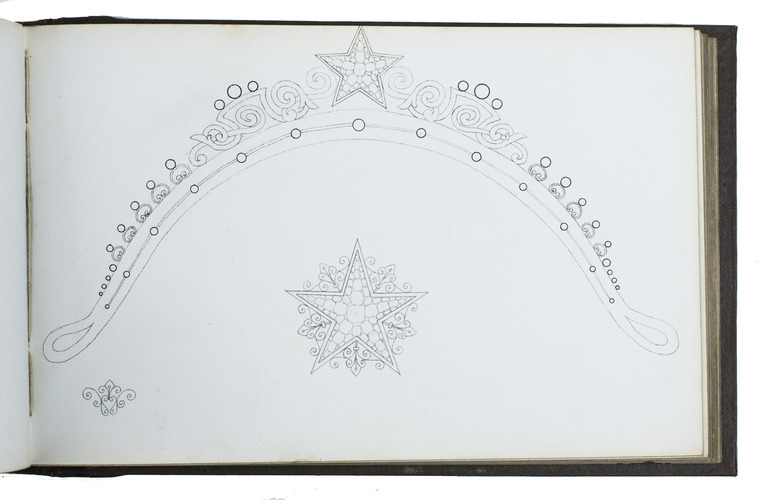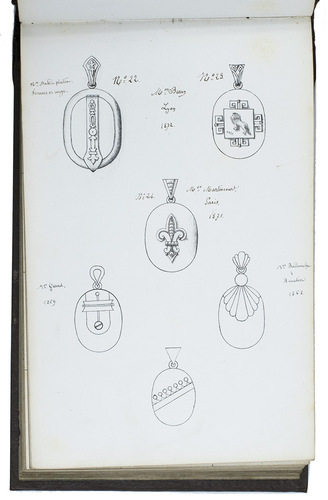 [JEWELRY MODELS].
[Album with hand-drawn jewelry models].
[Paris?], in or soon after 1872. Oblong (17.5 x 28 cm). With 101 very neat drawings in ink, some hand-coloured (blue and yellow). Half morocco, "album" in gold on front cover. 52 ll.
€ 3,750
Model album for jewelry, probably from a Parisian luxury jeweler, with 101 ink drawings of jewelry models and designs. All drawings by the same anonymous hand. The first 59 drawings are numbered 1-59 and have French comments added in neat handwriting that provides the name of the jeweler that produces the jewelry pictured, the place where the jeweler is active and the date when the model first came on the market. All jewelers mentioned are from Paris, except for Besson from Lyon. These are: Grand, Martincourt, Ballanche & Bourdier, Loussel et Vacherot, Galerie Vivienne, Goliat, Magasins du Boulevard des Italiens and Magasins du Palais Royale. The dates range from 1868 to 1872. Each numbered model is accompanied by a short descriptive text giving details about the material and sometimes the popularity. The catalogue includes earrings, brooches, medallions, crosses, bracelets, hairpins, badges, clasps and a diadem, made of silver, gold and platinum, using pearls and precious stones such as rubies and onyx. The rest of the designs, without numbers or text, may be the jeweler's own designs.
In very good condition.
Related Subjects: