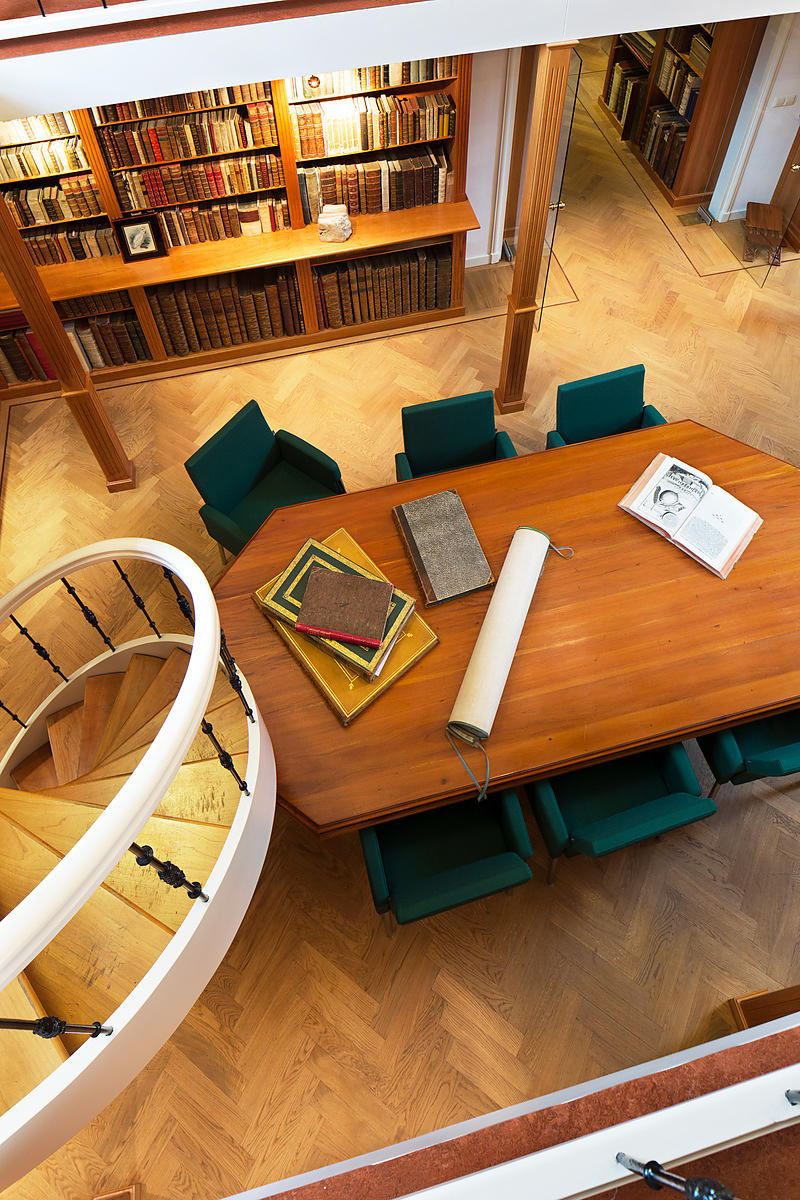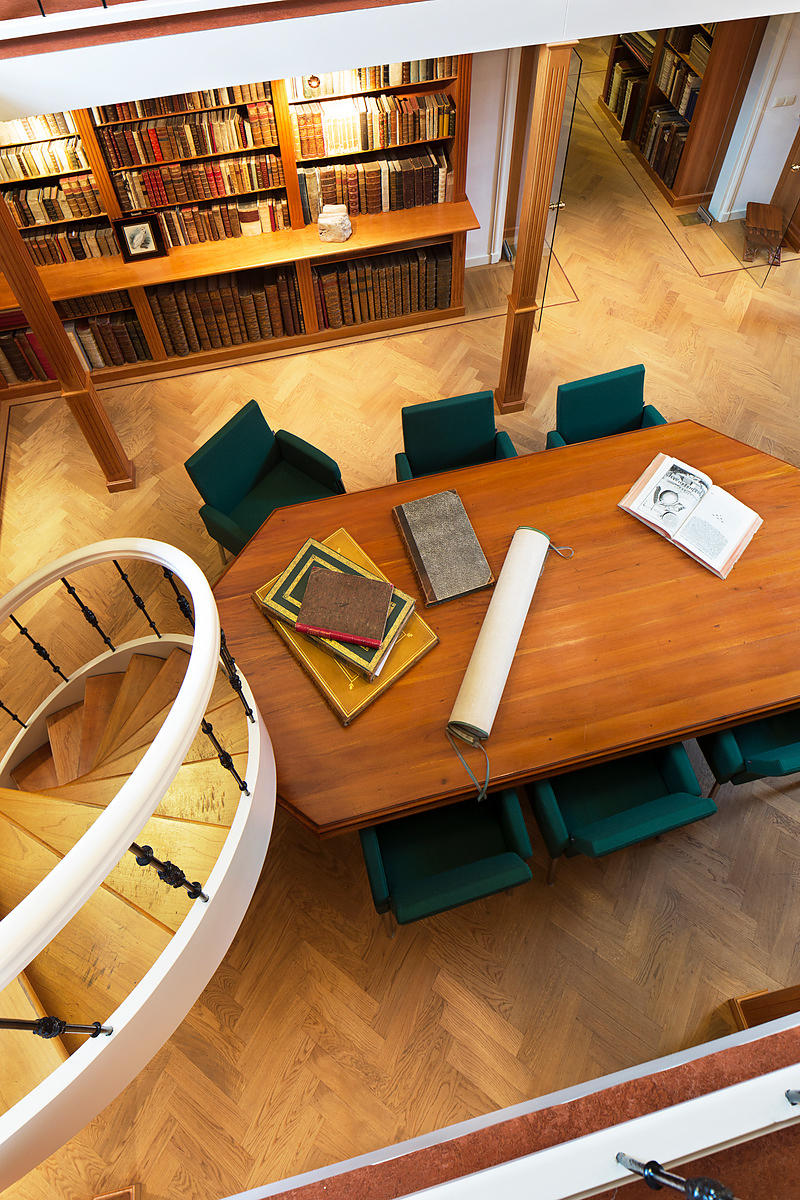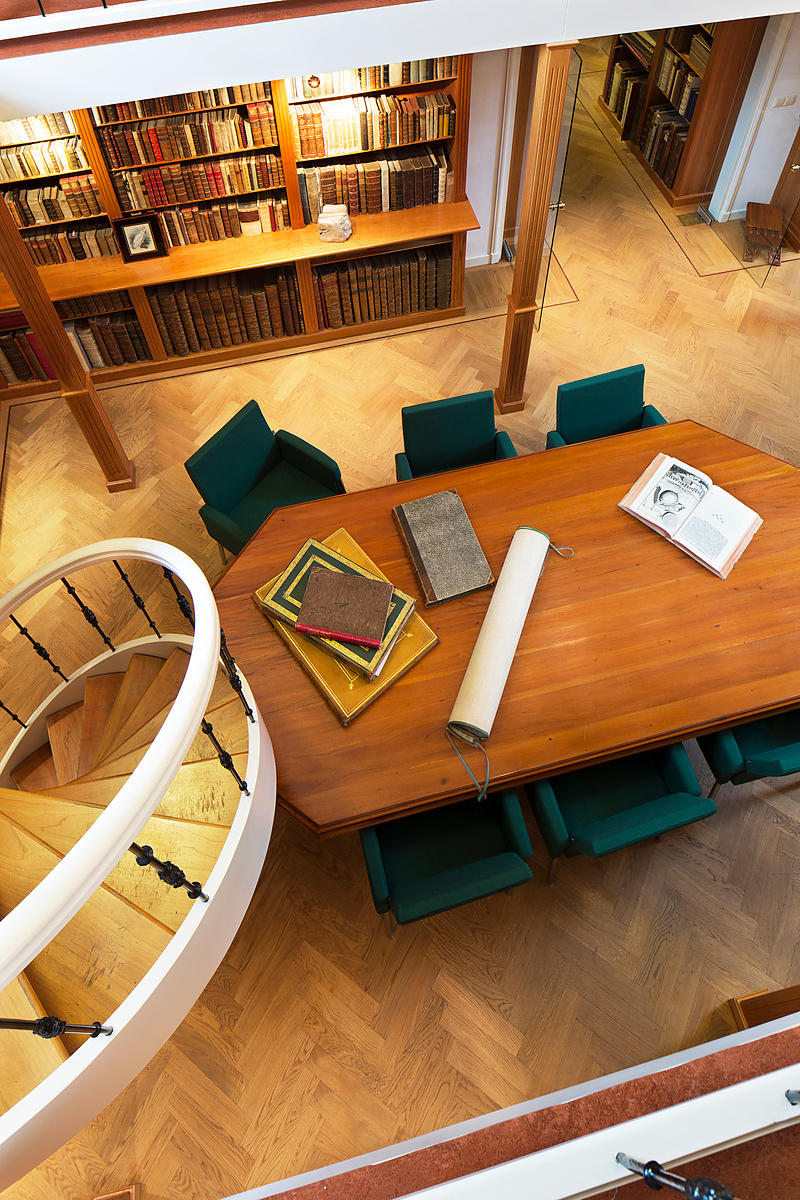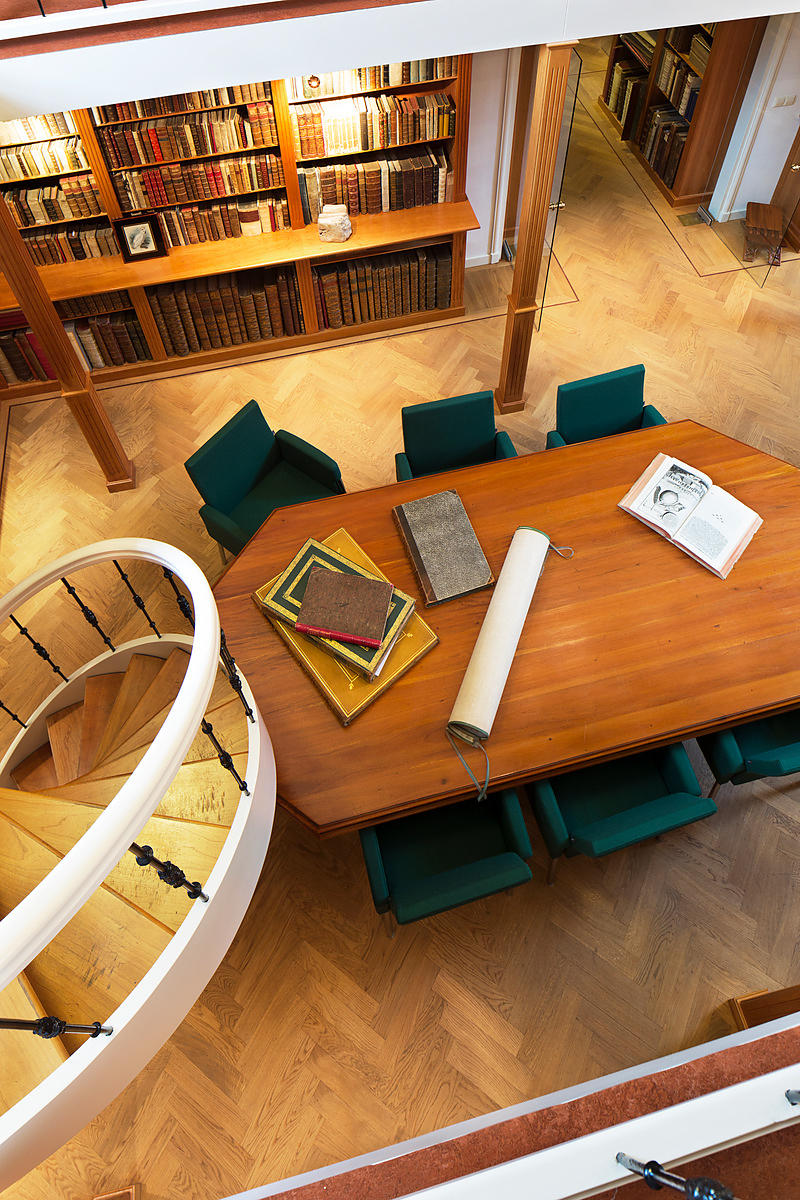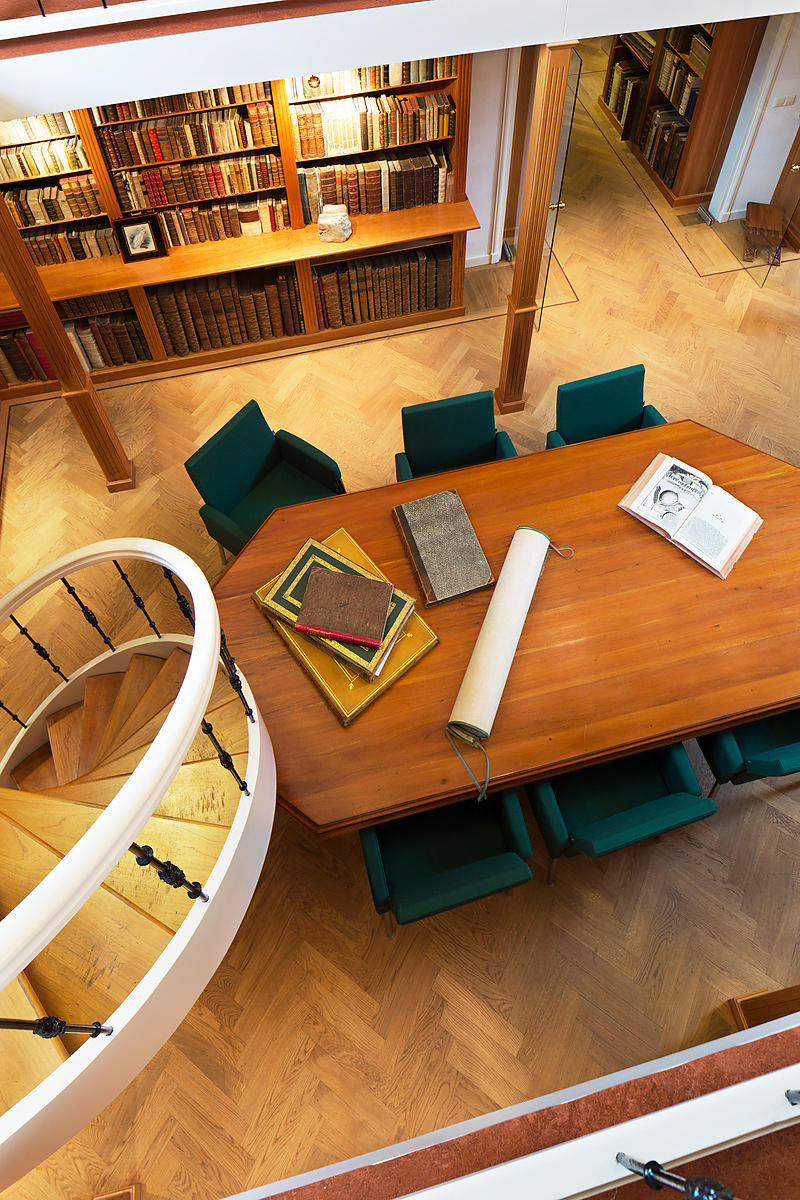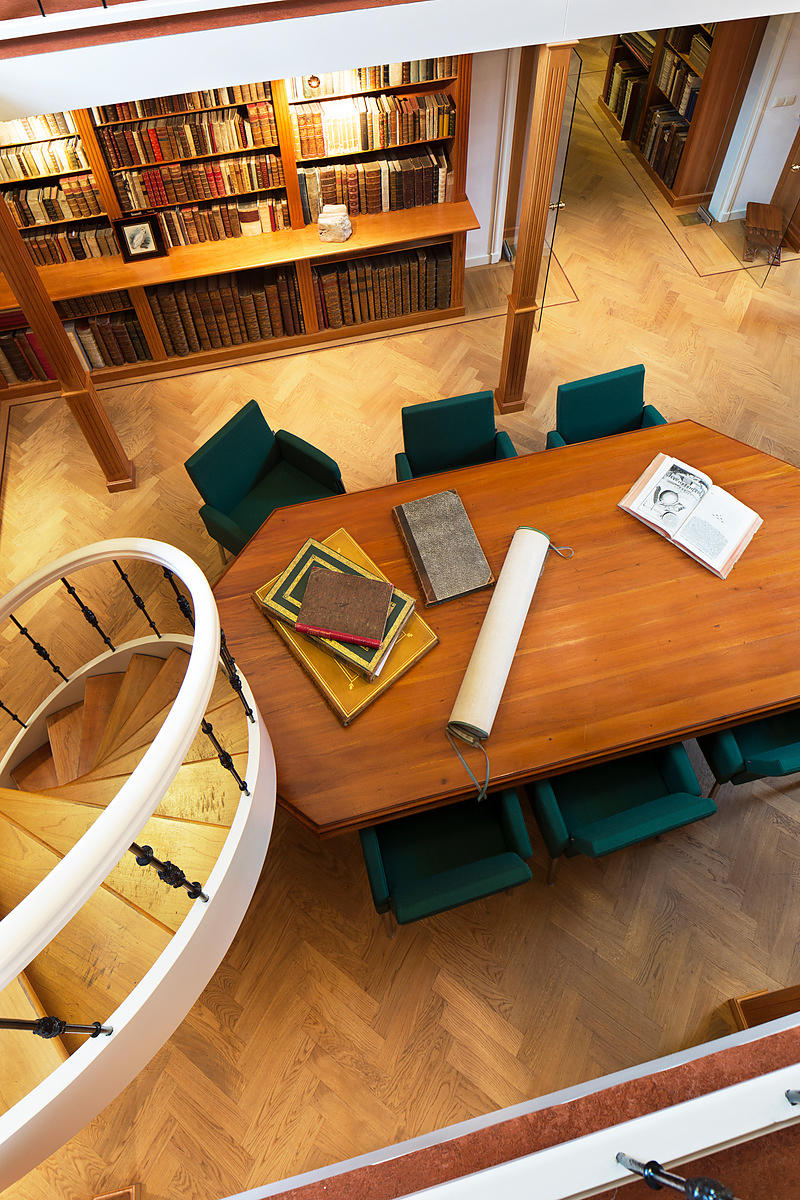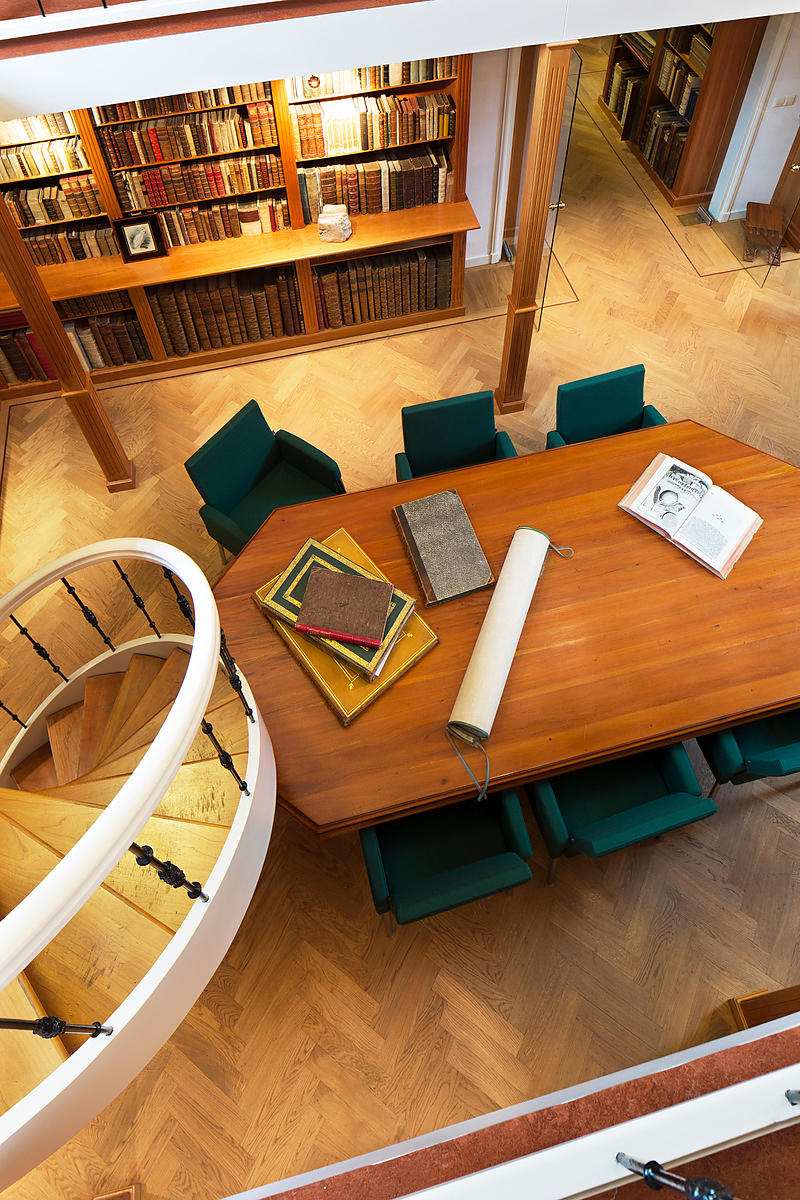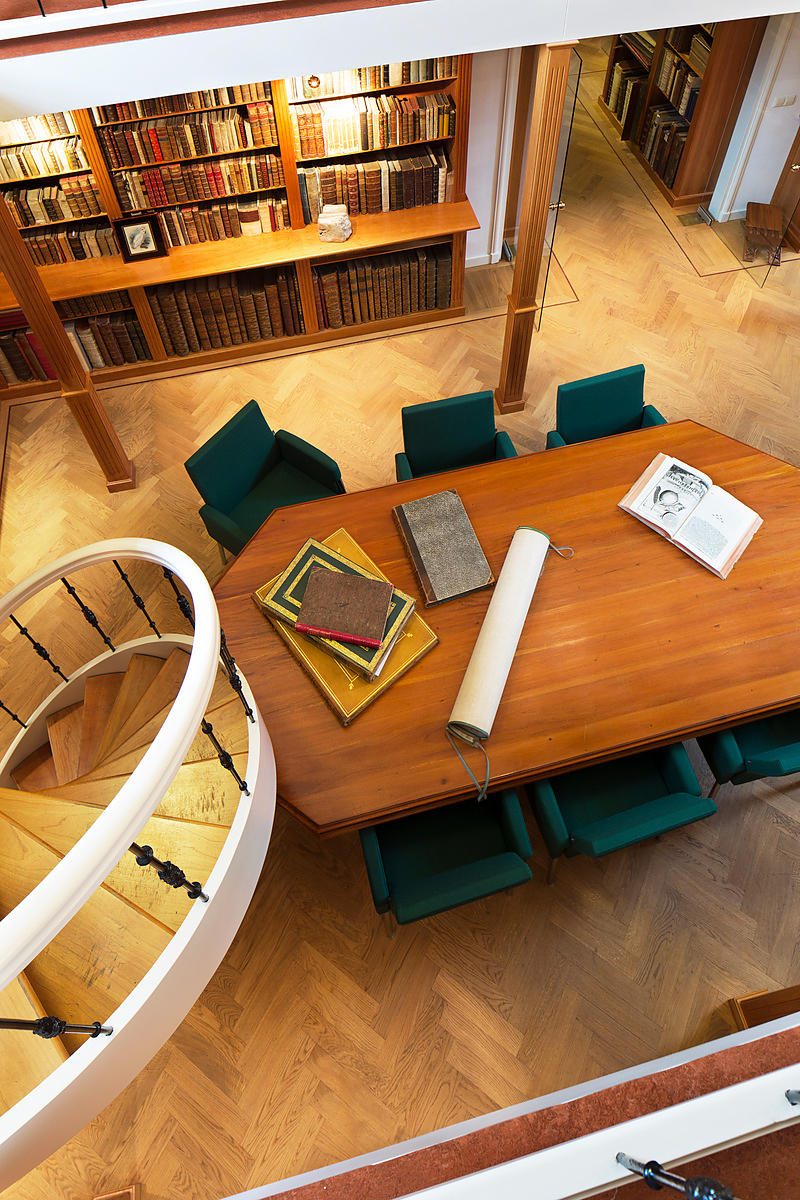 [KING ARTHUR]. S., J.
Great Britain's glory: being the history of King Arthur; with the adventures of the knights of the round table.
Newcastle upon Tyne, John White [junior], [ca.1711/20?]. With a woodcut illustration (7.5 x 8 cm) on the title-page.
With: (2) [GREENE, Robert (adaptation)]. The history of Dorastus and Fawnia, setting forth their loves, misfortunes, and happy enjoyment of each other at last.
York, Thomas Gent, [ca. 1731/1741?]. With a woodcut illustration (7 x 8 cm) on title-page, a full-page illustration on the last page made from two woodcuts (a king on his throne next to an armillary sphere on a pedestal) and 10 woodcuts in the text (various sizes). Each work set in roman and italic types with incidental textura gothic. 2 works in 1 volume. Small 4to (20 x 15.5 cm). Side stitched. Kept in a recent blue clam-shell box.
€ 7,500
Two unrecorded chapbooks printed at Newcastle (King Arthur and the knights of the round table) and York (Dorastus and Fawnia) in the first decades of the 18th century with woodcut illustrations: extremely rare examples of early provincial English chapbooks. The ESTC records only about five Newcastle chapbooks published up to ca. 1720, all printed by White and each known only from a single copy. Chapbooks are small books of popular literature (often 10 to 30 pages) that were sold by chapmen: hawkers or pedlars who travelled to fairs, markets or from door to door. They give us a much better picture of the general public's view of the world than the great scholarly editions, but they are also much rarer.
Ad 1: White's Newcastle chapbook tells the story of King Arthur and the knights of the round table.
Ad 2: Gent's York chapbook tells the story of Dorastus and Fawnia, a shortened version of Robert Greene, Pandosto, 1588, which bore the title Dorastus and Fawnia beginning with the 1607 edition. It may be based on a story in Chaucer's Canterbury tales and Greene's version in turn inspired Shakespeare's The winter's tale.
Although Thomas Gent married the widow of John White junior's nephew, the two chapbooks were probably not issued together, though stitched together at an early date. John White senior took charge of a York printing office in 1680 and his son set up a separate Newcastle printing office by 1711. Gent worked for White senior for a year (1714-1715) and developed a relation with White's housemaid Alice Guy, but circumstances lead him to leave York in 1715. White senior died in 1716 and his widow continued the printing office to her death in 1721, when White senior's grandson (White junior's nephew) Charles Bourne, who had worked with Gent in the printing office, took it over. The housemaid Alice married Bourne a few months later but he died in 1724 and Gent immediately returned to York, married Alice and took over the printing office. He was a difficult but colourful figure, who wrote the texts of many of the ballads and stories that he printed and wrote a detailed autobiography. John White junior felt Gent and the former housemaid had taken the York printing office away from the family, while Gent claimed the family had bad relations with White junior and wanted them to continue the office. The animosity between White junior and Gent continued for decades.
With owners' inscriptions on the first title-page and the following two pages by Thomas Banks (some dated 1757) and John Banks (some dated 1759 and 176...). Browned and delicate, as with almost all chapbooks of this period, with a long tear in the last leaf and small ones in the margins unobtrusively repaired and reinforced with very fine transparent tissue; a small corner of the last leaf torn off removing a small part of the border and just touching one of the woodcuts; the foot of some leaves slightly trimmed; the first title-page dirty and thumbed; and a stain in the lower outside corner of the second work.
Ad 1: cf. ESTC 006126437 & 005127248 (3 & 5 copies of London eds.: ca. 1697? & 1700?); Wing S64 & S65 (same editions as ESTC); ad 2: cf. Davies, Memoire of the York press, p. 35 (some ed. in the catalogue of a 17th-century York bookseller); ESTC 006208249 (1 copy of a ca. 1760 ed. by White at Newcastle); for the printers: British book trade index (bbti.bodleian.ox.ac.uk); ESTC; John Feather, Provincial book trade in eighteenth-century England; Federer, Yorkshire chap-books (1889); Thomas Gent, The life of Mr. Thomas Gent, printer, of York (1832); Plomer, Dictionary, pp. 43, 125-126, 309-310.
Related Subjects: