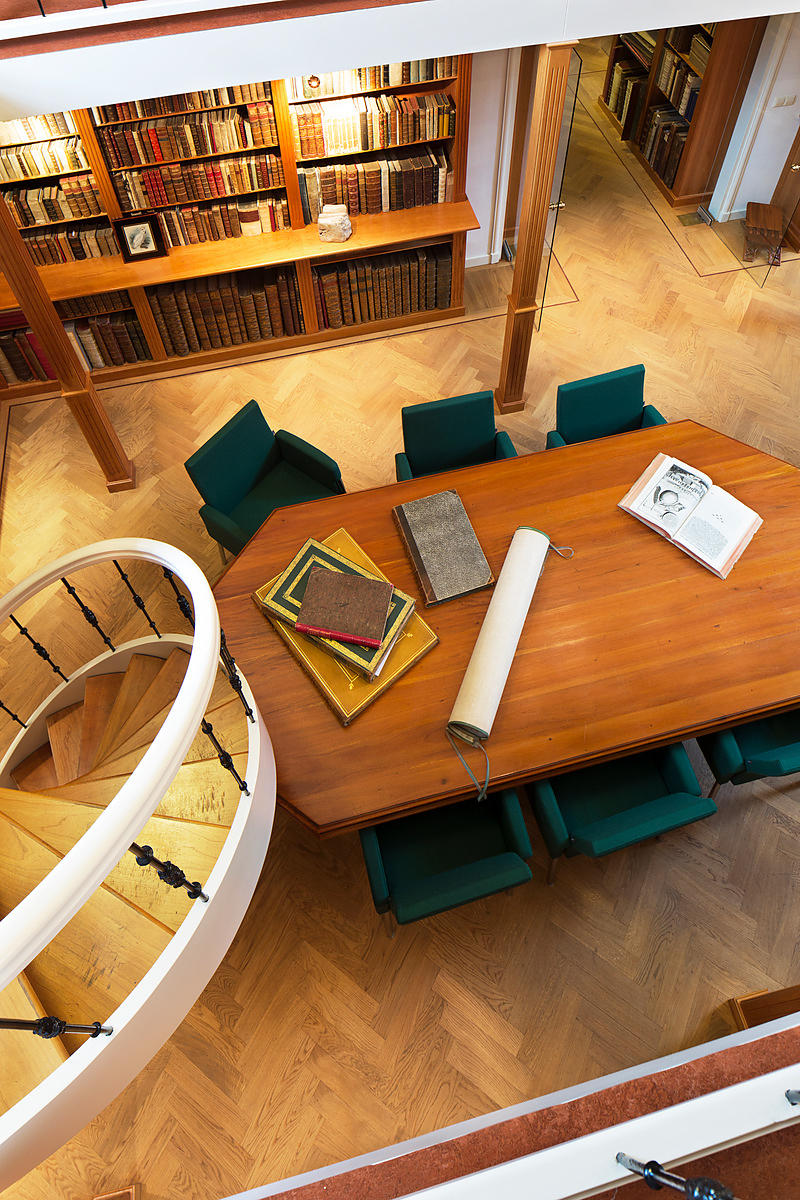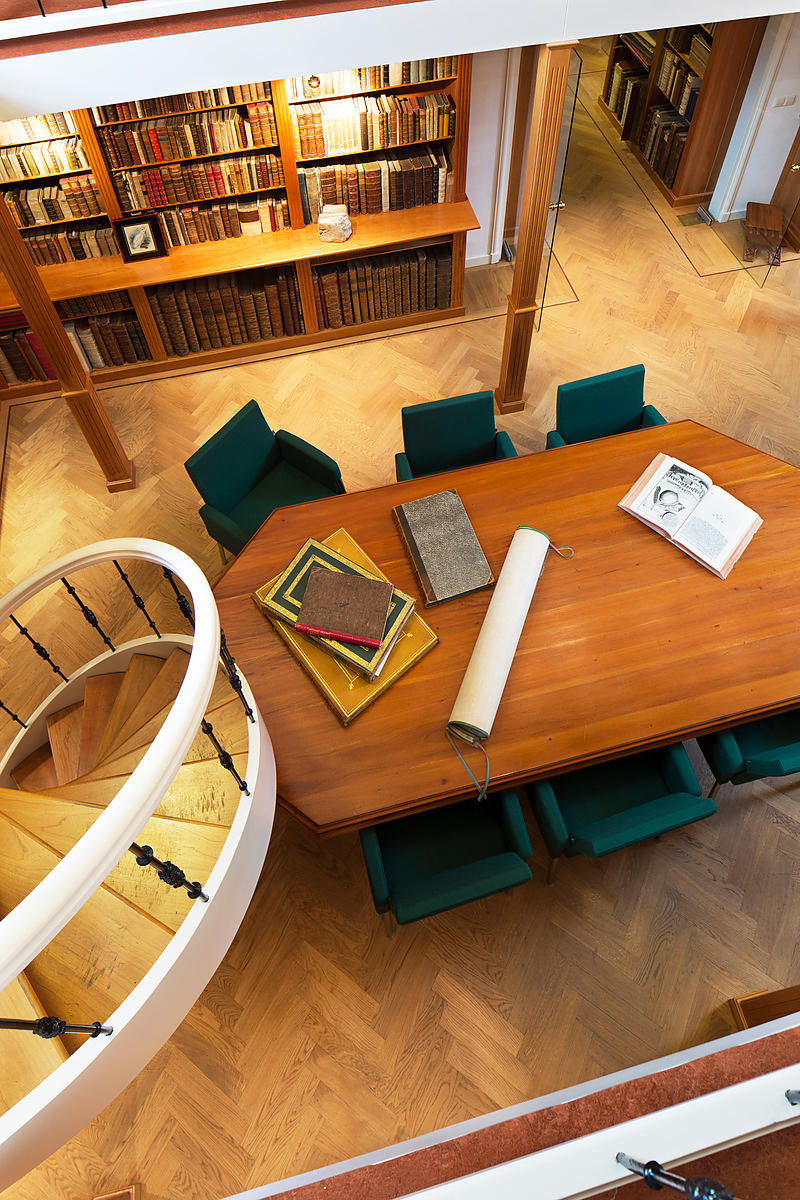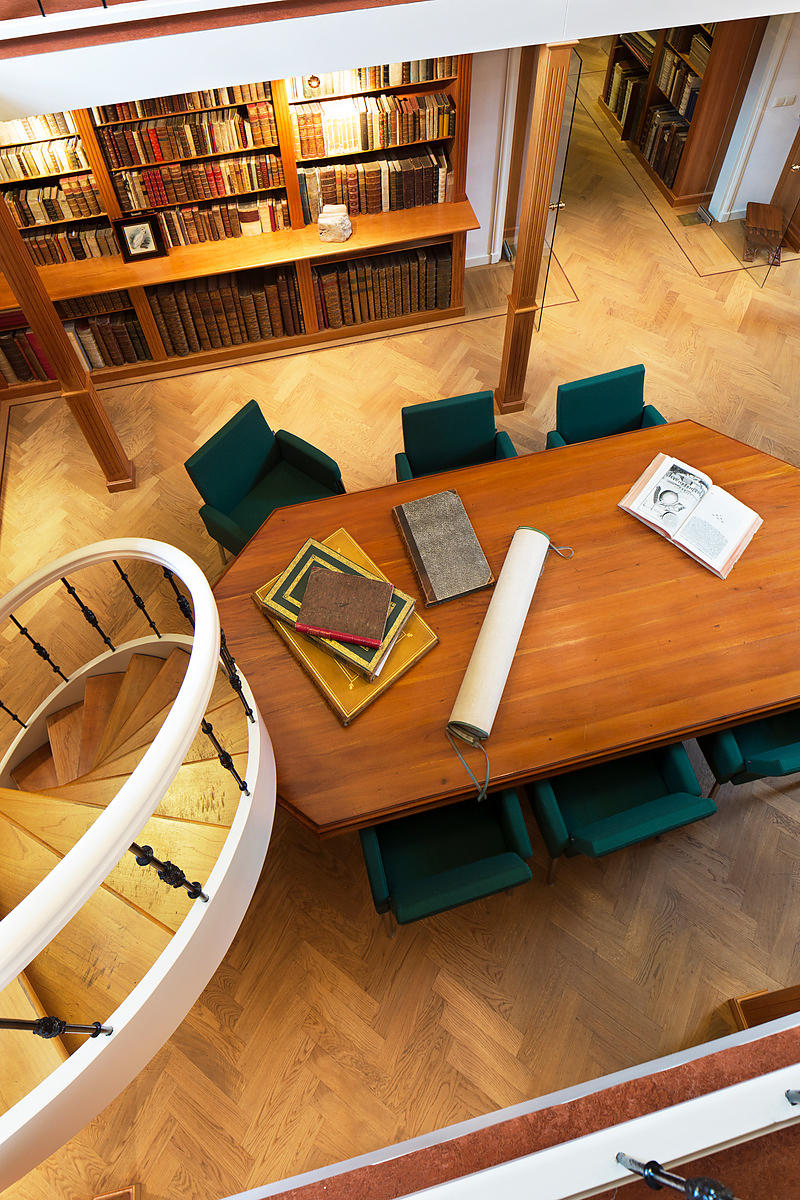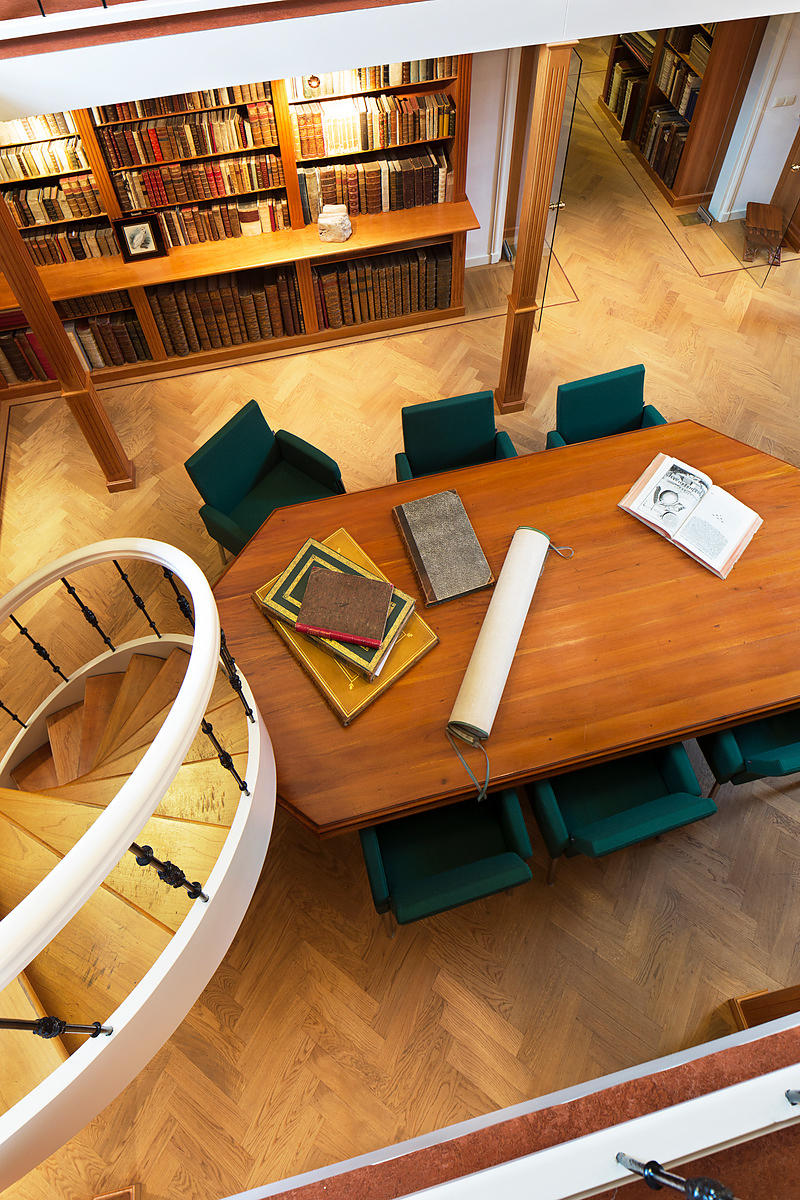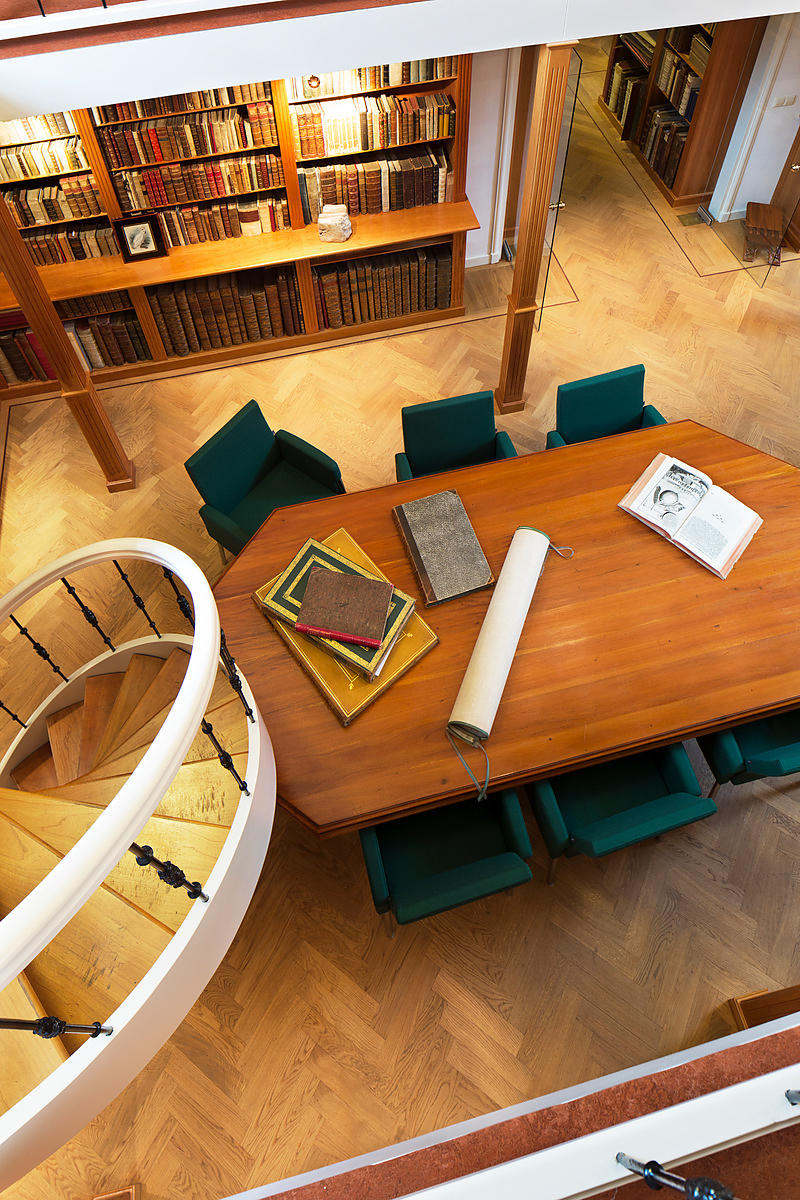 [LOGBOOK - MANUSCRIPT - THE GULF]. LARKEN, Francis Wyatt Rawson.
[Journal of the British navys heavy cruiser HMS Effinghams voyage to the Gulf, containing a hitherto unrecorded account of a meeting with the Rulers of the Emirates, and tours of duty in other ships].
[In and around the Arabian peninsula, Iran, Africa, India, etc.], 1928-1931, with additional material to 1951. 3 volumes. Folio (22.5 x 34 cm). A British Royal Navy Officers manuscript journal with pre-printed title-pages and headings, with 28 manuscript charts and plans and 55 technical drawings in pen-and-ink and watercolour on card, mounted on stubs, nearly all full-page, 27 gelatin silver photographic prints mounted on interleaves (many depicting ships at sea), and a few typescript documents bound in. Original two-tone cloth bindings with red spine-labels and printed paper labels with Larkens ownership inscriptions on the front boards. Includes additional collections (see below). [135], [125], [55] ll.
€ 145,000
A unique primary source, and a rare privately owned, unpublished Western document about the Middle East: the manuscript journals of a British Navy officers tours of duty from 1928 to 1931, including his 1930 tour in the Gulf with a richly detailed account of a visit to Dubai and the on-board reception of the Trucial Sheikhs on 17 December 1930. While not enumerated individually, at the time these were Sheikh Shakhbut bin Sultan Al Nahyan (1905-89) of Abu Dhabi, Sheikh Saeed bin Maktoum Al Maktoum (1878-1958) of Dubai, Sheikh Sultan bin Saqr Al Qasimi (d. 1951) of Sharjah and his cousin Sheikh Sultan bin Salim Al Qasimi (1891-1951) of Ras al-Khaimah, Sheikh Rashid bin Humaid Al Nuaimi (1902-81) of Ajman, Sheikh Hamad bin Abdullah Al Sharqi of Fujairah and Sheikh Ahmad bin Rashid Al Mualla (1904-81) of Umm Al Quwain.
The keeper of the journals, acting Sub-Lieutenant Wyatt R. Larken (1911-1985) of the British Royal Navy, about 17 when he began his tour of duty, proves himself a shrewd observer throughout - indeed one who in his youthful candour straightforwardly commits to paper the political and cultural biases of his class which a more experienced officer might have chosen to couch in more diplomatic terms, thereby sometimes revealing Britains contemporary colonial attitudes with unexpected frankness. Perhaps most interesting of all is his account of the Sheikhs visit on board the HMS Effingham, a Royal Navy heavy cruiser (12,000,000 kilo, 185 m, with a crew of 690) just returning from Abadan.
Included with these highly remarkable journals is a set of memorabilia from Larkens later career. Wyatt Larken was the eldest son of Admiral Sir Frank Larken (1875-1953). After service as a midshipman he was promoted lieutenant in 1933, commander in 1944 and captain in 1950. He saw World War II service on seven different vessels and shore establishments, and during the Korean War commanded the aircraft carrier Theseus and the minelayer Apollo. From 1952 until his retirement in 1955 he was deputy director of naval ordnance.
Acquired from the Larken family. The spine labels are chipped, but the logbooks are in good condition.
Related Subjects: