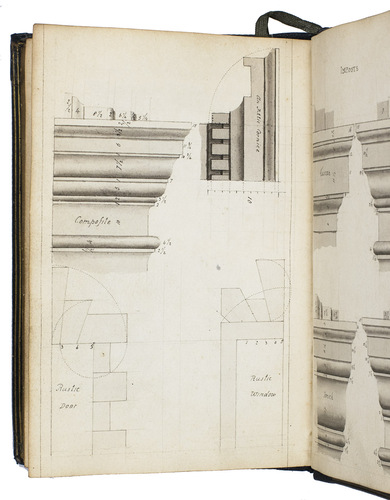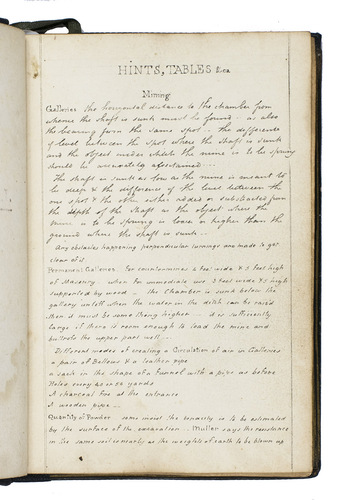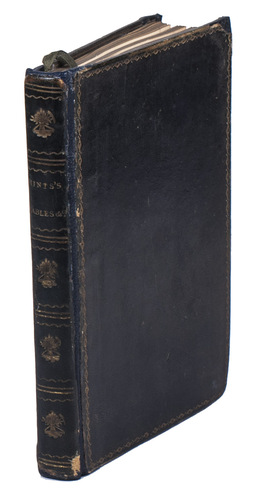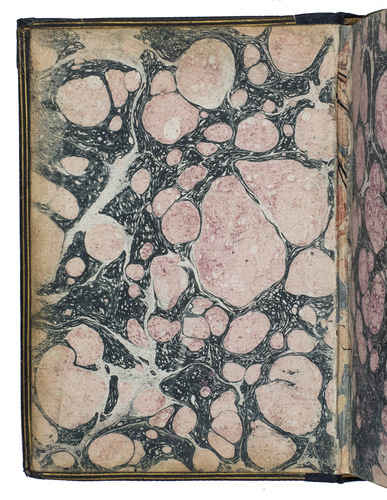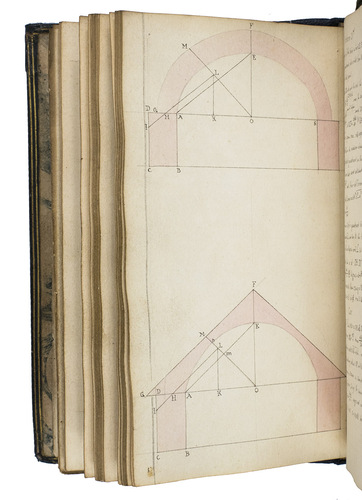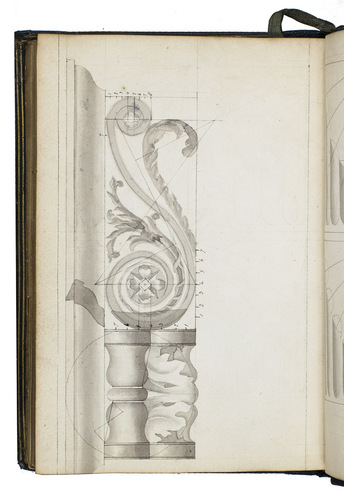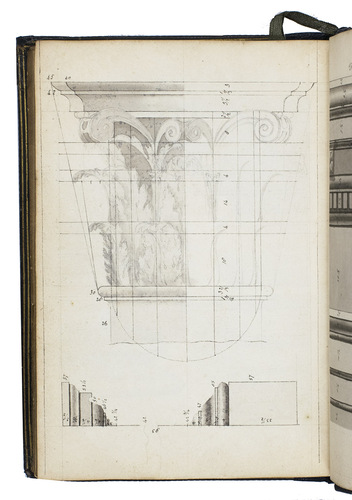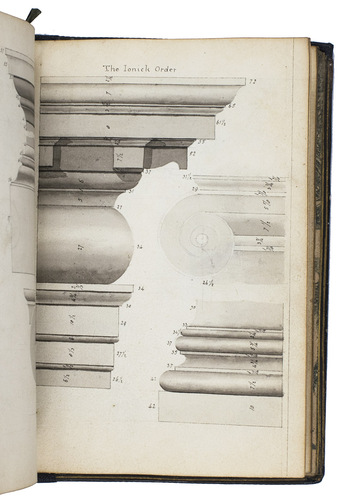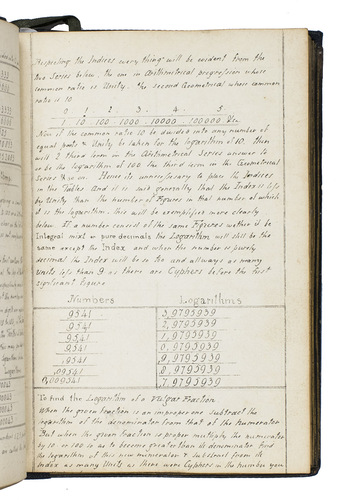 [MANUSCRIPT - APPLIED MATHEMATICS]. SIMMONDS, J.
Hints, tables &ca [for mining, military engineering, architecture, etc.].
[England], 1840. (16.5 x 12 cm). Manuscript in ink on paper, in English, with numerous architectural and other illustrations in pencil and ink, many with grey and/or pink washes, on 30 pages, numerous manuscript tables. Written and illustrated partly on rectos only and partly on both rectos and versos. Contemporary English dark green gold-tooled calf, gold-tooled board edges, gold fillets on turn-ins, green ribbon marker, gilt edges. Rebacked, with the original backstrip laid down. [61] ll.
€ 2,500
Very neatly written and delicately illustrated manuscript manual of applied mathematics for architects, builders, military engineers, surveyors and others, with headings including "mining", "fractions" (and logarithms), "profils" (discussing the construction of defensive walls), (military) "batteries", "trigonometry", "surveying", "protracting", "levelling", "to conduct water", "extraction of [mathematical] roots", "theory of walls", "counterforts" (butresses), "the theory of arches", "mensuration of vaults and arches", "theory of timber" (on the loading of beams, etc.), "mechanic powers" (levers, pulleys, screws, etc.), "mensuration" (of surfaces and solids), "Hadley's quadrant" (actually a reflecting octant of the modern sort, presented by Hadley in 1731), "architecture", and other topics. Many chapters include specific examples, often presented as problems for the reader to solve.
The many delicate and precisely drafted illustrations both illustrate and clarify the theories and problems in presented in the text, often including construction lines and/or measurements.
First leaf (with only the author's name and date) with a waterstain in the lower inside corner, but otherwise in very good condition. Binding neatly re-backed and with corners neatly restored. Delicately and precisely illustrated manuscript handbook of applied mathematics for architecture, military engineering, mining, etc.
Related Subjects: