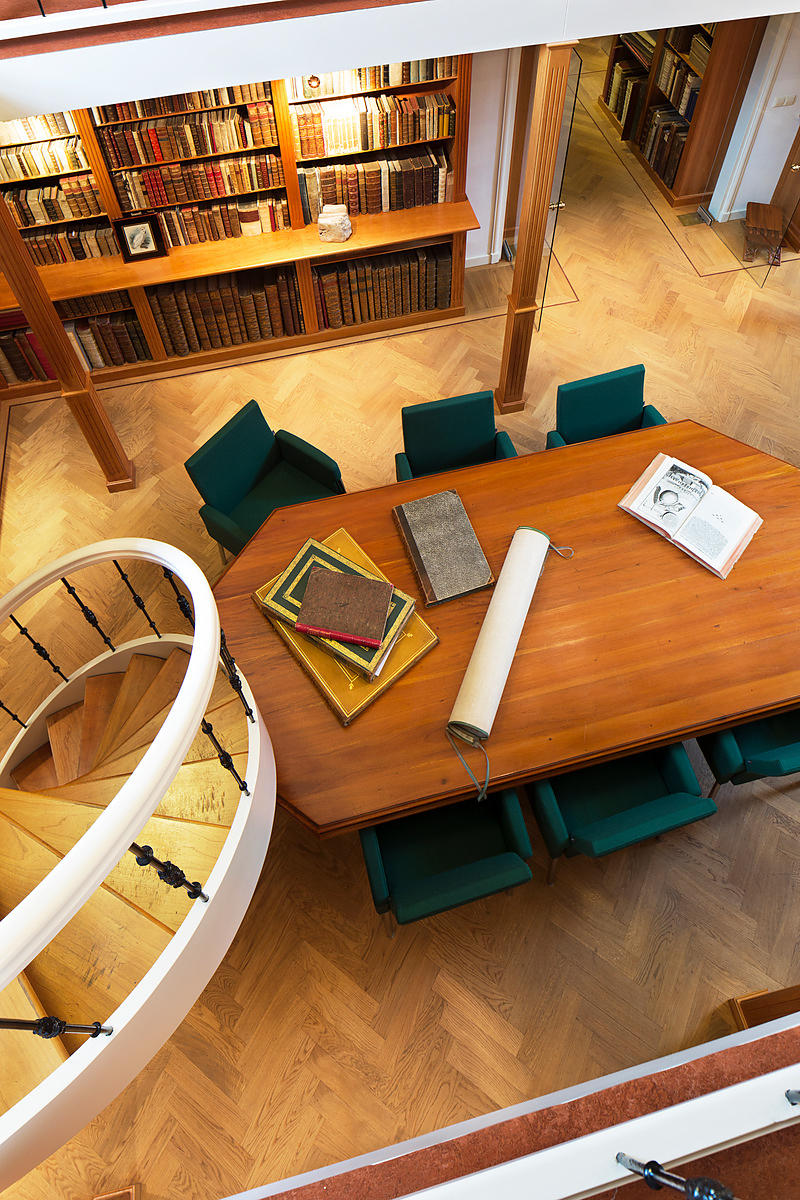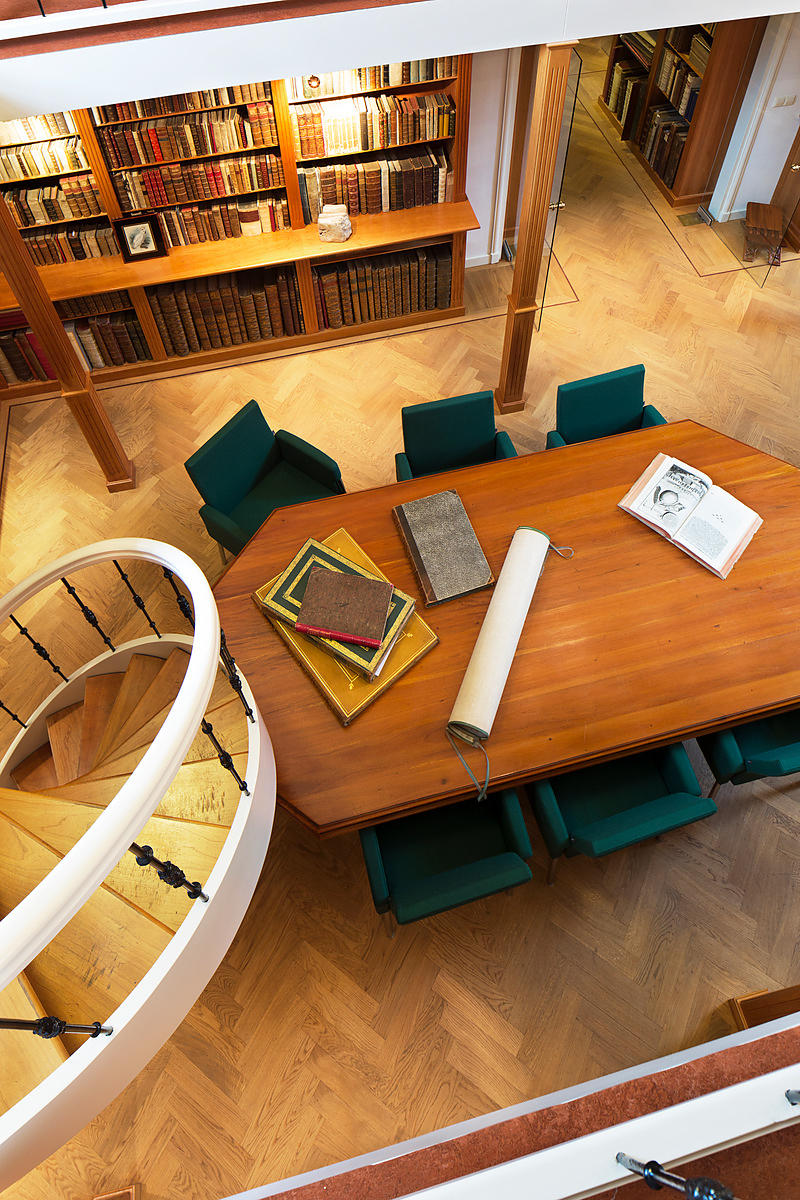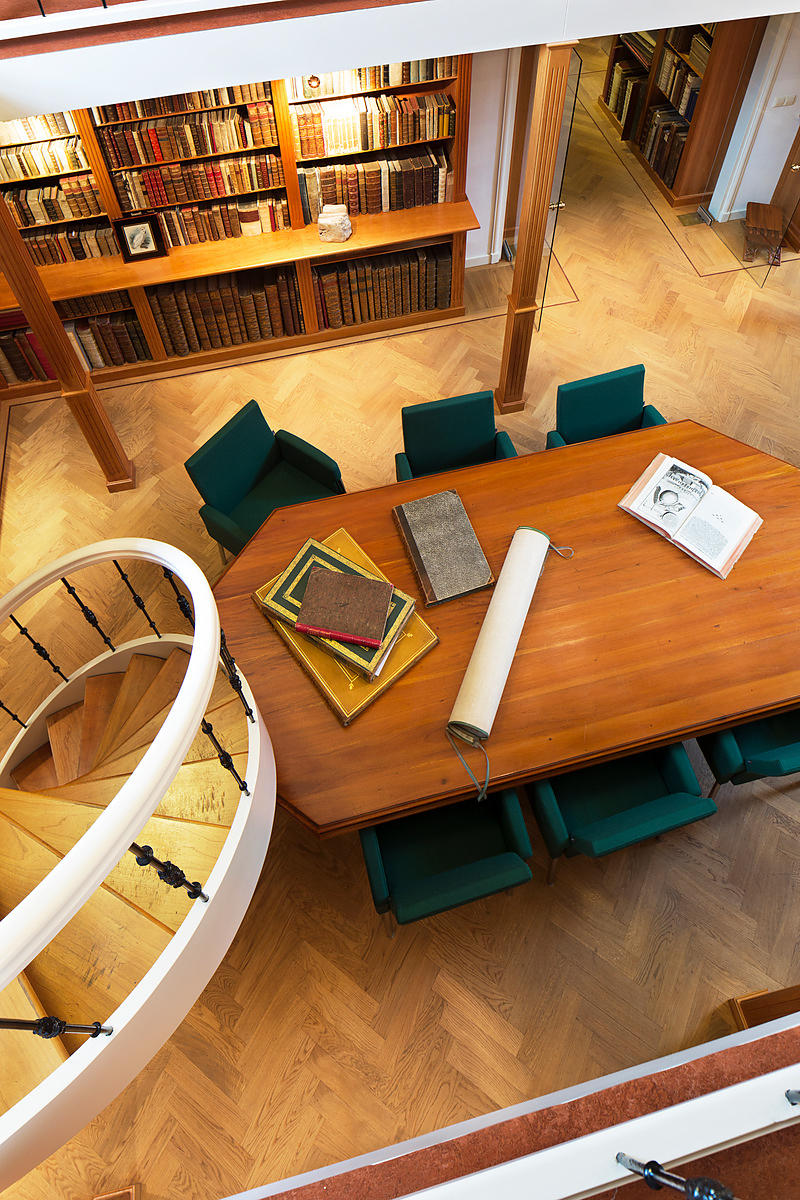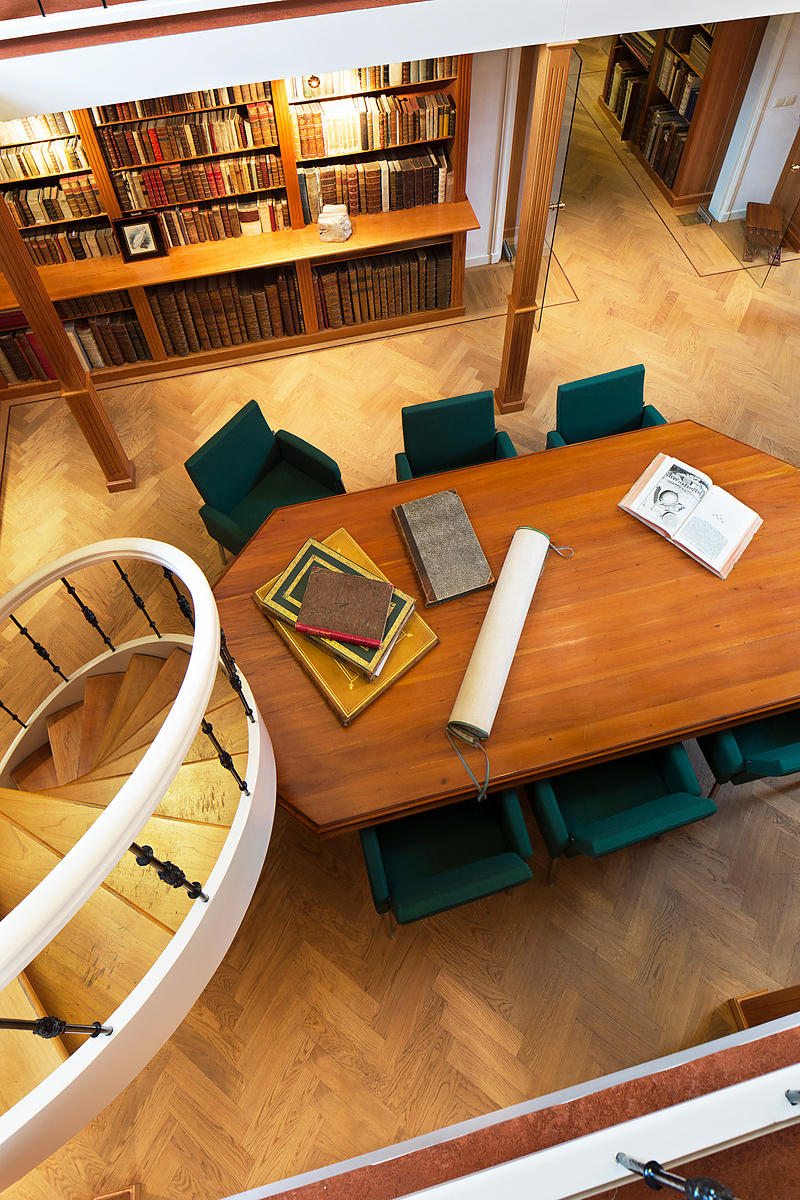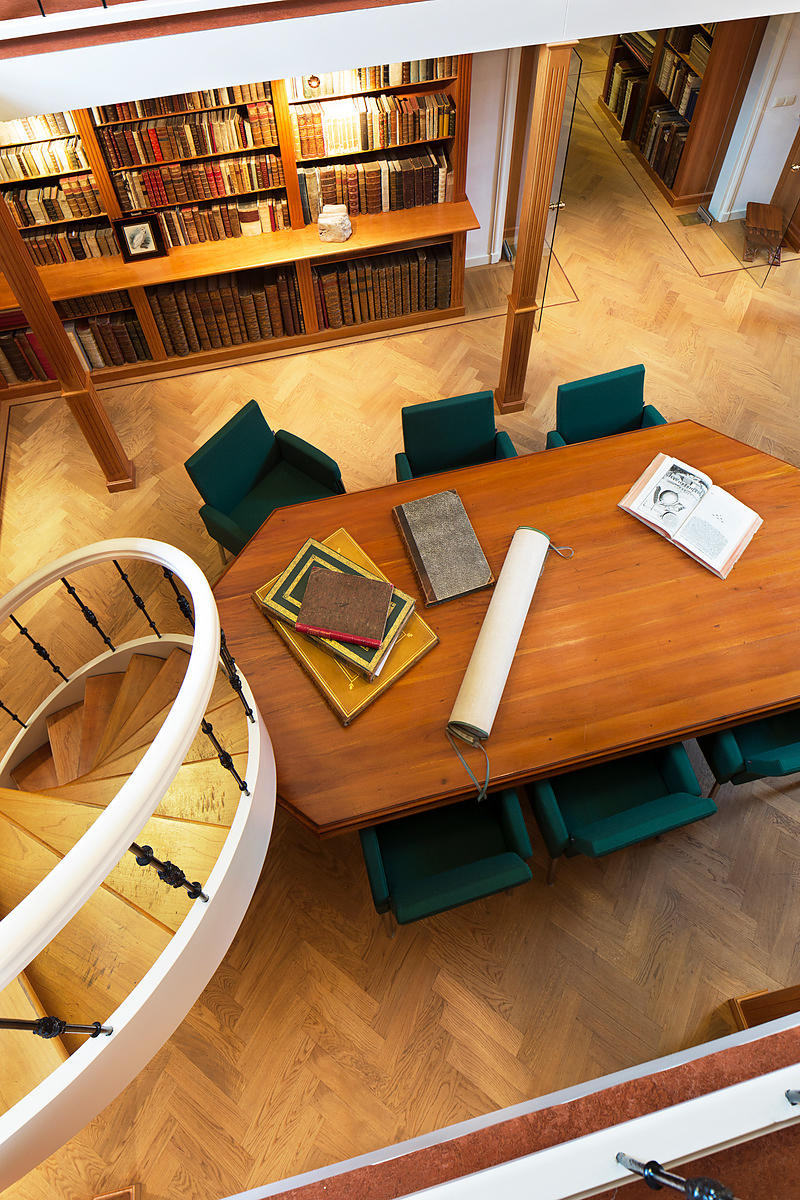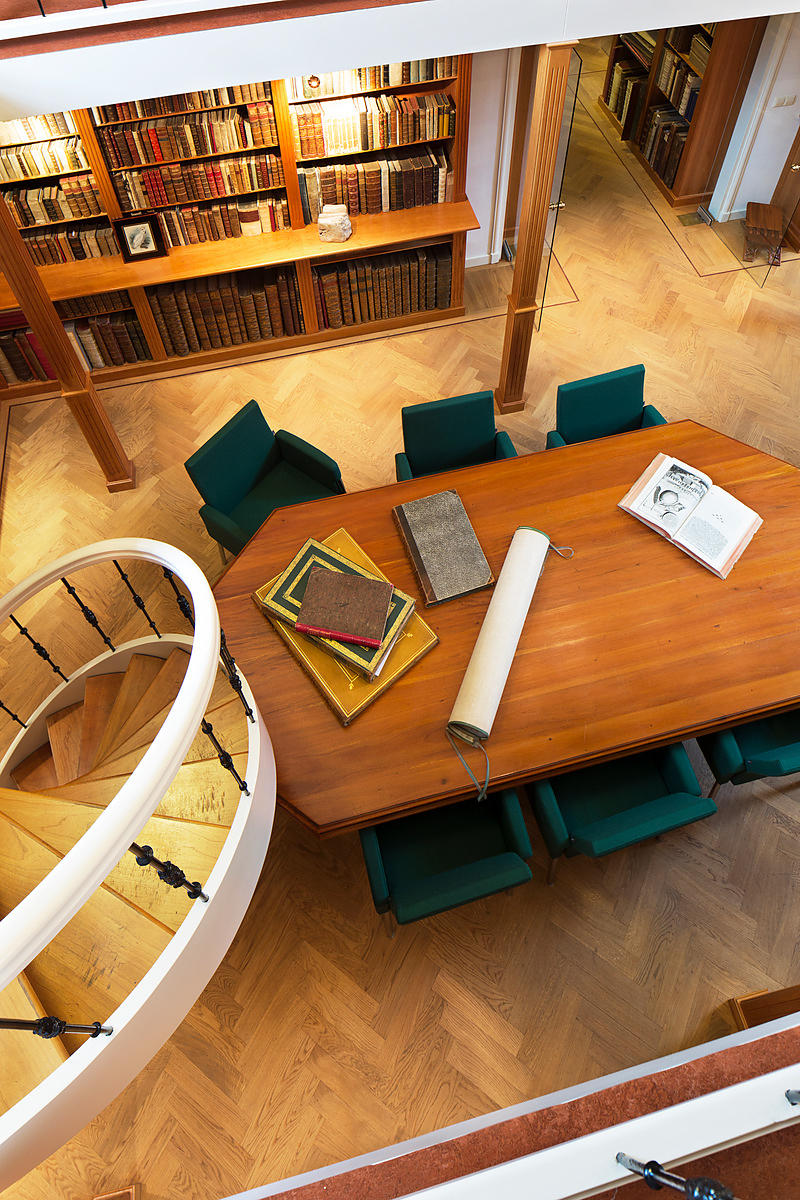 [MANUSCRIPT - FORTIFICATION].
Traité de fortification.
[Northern Germany?, ca. 1685/1700?]. 4to & small folio (23 x 18 cm). Manuscript in French, written in black ink on paper in an easily readable cursive hand, with the title in a pen and ink decorated cartouche, about 45 pen and ink drawings (14 full-page and 8 larger folding, 2 of the folding ones in red and black ink with coloured washes, one of the colour folding leaves 36 x 27 cm), mostly showing fortification plans. Contemporary or near-contemporary calf, gold-tooled spine. [1], [3 blank], 164 pp., ll. 165-171, [172], pp. 173-197, 197 [bis], 198-289, [24 blank, partly numbered].
€ 7,500
An extensive manuscript manual on fortification in French, discussing the design, construction and defence of a wide variety of regular and irregular fortifications, gates, bridges, etc., and with chapters on attacking fortifications, mines and other subjects. It is extensively illustrated, including many full-page or folding fortification plans, with one folding fortification plan and one folding cross-section of fortifications in colour.
The text notes in several places that it is based on the work of Sébastien Le Prestre de Vauban (1633-1707), so it was almost certainly written after he began to publish his work on fortification in 1673, and probably no earlier than the 1680s, when he fully developed his methods and published more detailed works on fortification. Although written in French it seems likely to come from northern Germany.
Much of the paper is slightly browned, and the ink has left a shadow on the back of the pages or the facing pages. The corner of one leaf was restored before the manuscript was written. One leaf (a cancel, blank except for a page number) is detached, and some of the slips extending the margins have come partly loose. A long tear along the fold of 1 folding leaf professionally restored. Some worm holes in the gutter margin of about 30 leaves, not affecting the text or drawings. Most leaves are in good condition. Binding professionally restored with only some minor worn to the boards. An interesting illustrated manuscript fortifications manual, in French but probably from northern Germany.
Related Subjects: