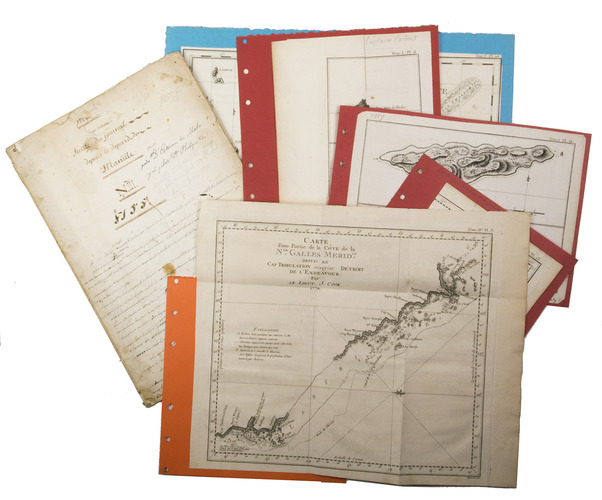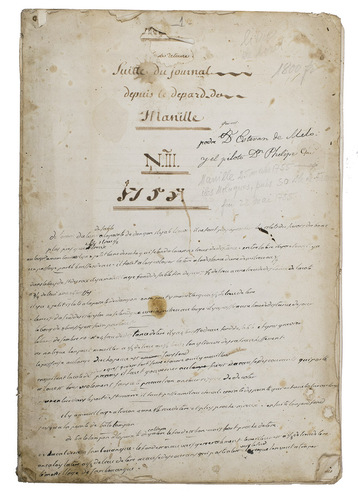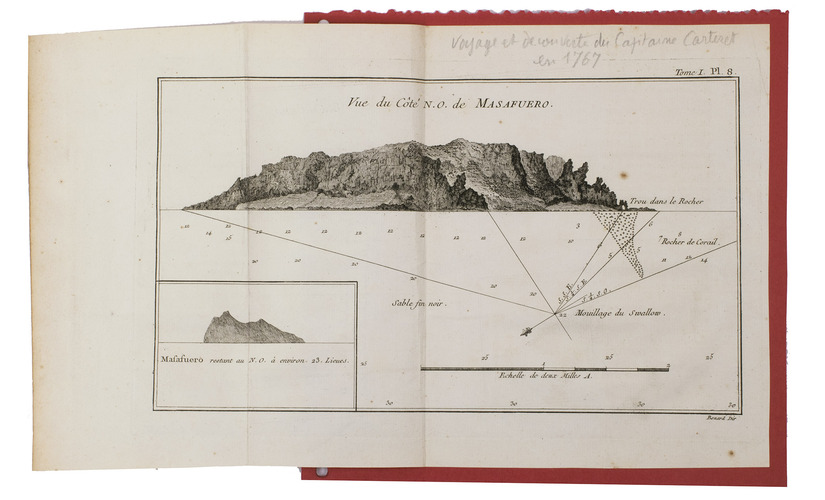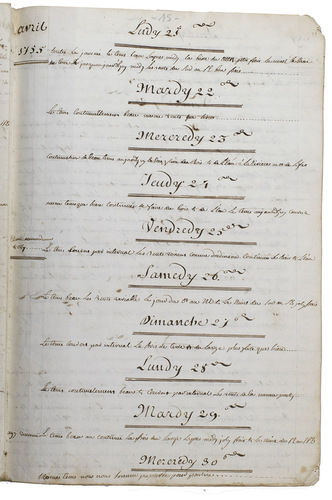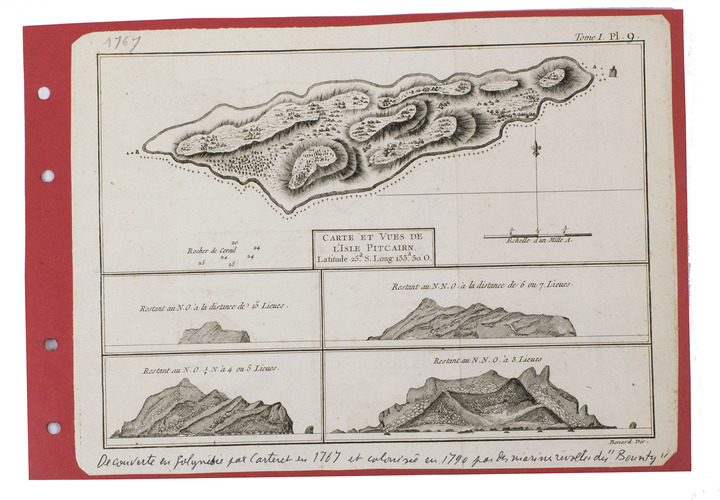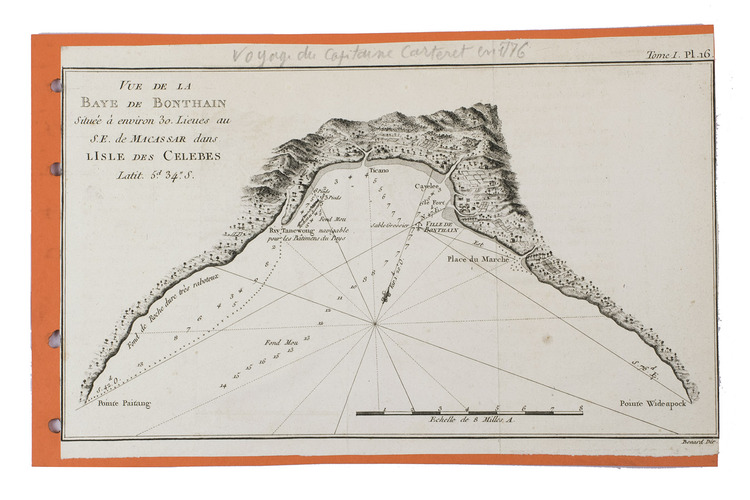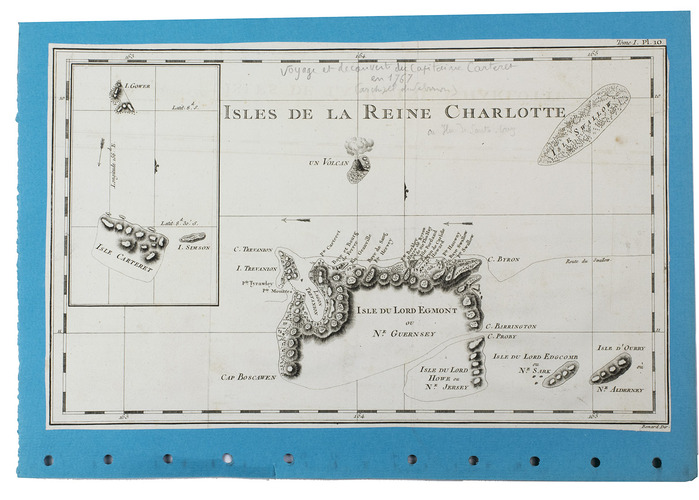 [MANUSCRIPT - MAPS - INDONESIA].
[Suitte du journal depuis le départ de Manille NIII 1755].
1755. Manuscript of 24 pages, 6 printed maps on cardboard. [24] pp.
€ 3,750
This wonderful logbook details the journey of a French captain from Manila to the Maluku Islands in todays Indonesia. The journey took place during the months of March to May of 1755. The captain of the ship recounted with great detail the events of every day of the journey, with detailed daily accounts of the weather, winds, manoeuvres of the ship, its departures, anchorages, and precise coordinates at every point of the journey. The captain furthermore had a keen eye for the geographical and nautical details along the journey. He recounted the exact locations of for example sandbanks and bays, where ships and their crews can take provisions and fresh water. The accounts are detailed and captivating: "After our boats were back on board, we set sail [...] in the afternoon to moor under the old Portuguese fort on the Solor island [Indonesia], the winds for the tide were fresh at 1:34 a.m. [...] sand and gravel, and then I went back to mooring. The pavilion of the fort [...] the village is under the said fort at 3 cables from us [...]". The captain goes on to describe the geographical features of the islands as well as other places en route with great detail. Curiously, we find inscriptions in Spanish and the names of one don Phelipe Qui, who describes himself as "el piloto" and one Padre Don Estevan de Melo. The latter might be identical with Don Estevan Roxas y Melo, a native of Lima, Peru and secretary to the Archbishop of Manila, Rodriguez, since 1736. Roxas y Melo was part of the 1751 reconstruction of the Cathedral of Manila, working under the auspice of the Italian architect Juan de Uguccioni.
The logbook comes with six printed maps, partly illustrating the journey of the captain, pasted on contemporary cardboard. They depict the Bay of Sulavesi with the city of Bantang, Pitcairn, the coast of New Guinea, the coast of Queensland, the Santa Cruz Islands in the present-day Solomon Islands and Alejandro Selkirk Island. The plates stem from the French translation of James Hawkesworths An Account of the Voyages (Hawkesworth, Relation des voyages entrepris par ordre de sa Majesté Britannique, actuellement regnante; pour faire des découvertes dans l'hemisphère meridional, Paris 1774).
Some holes on the first sheet, not affecting the text. Small water damage, some slighlty affecting the text. Remnants of seals on last page. Otherwise in good condition.
Related Subjects: