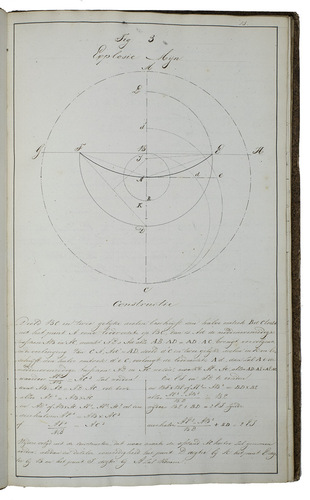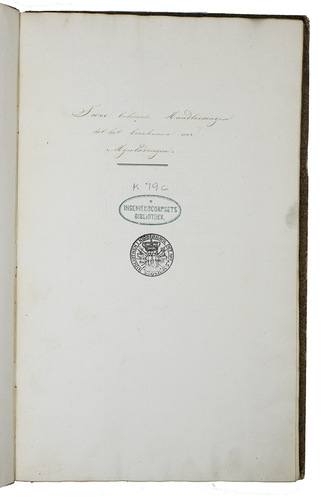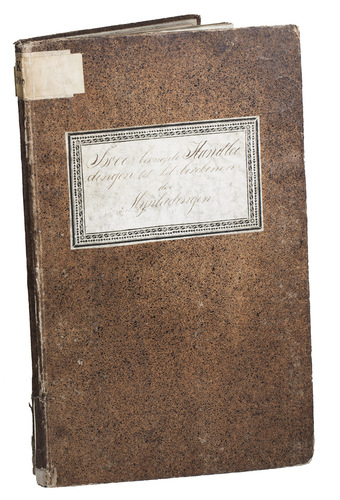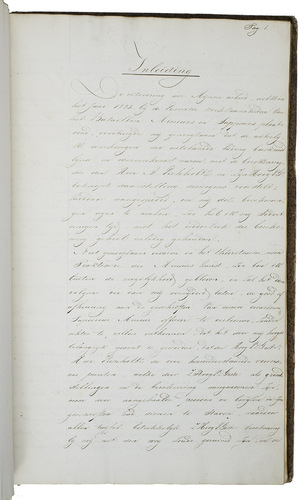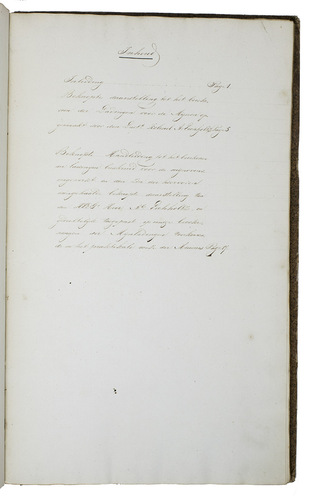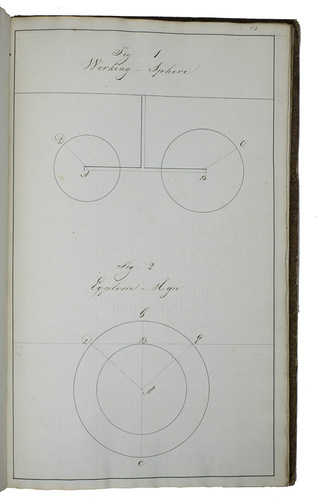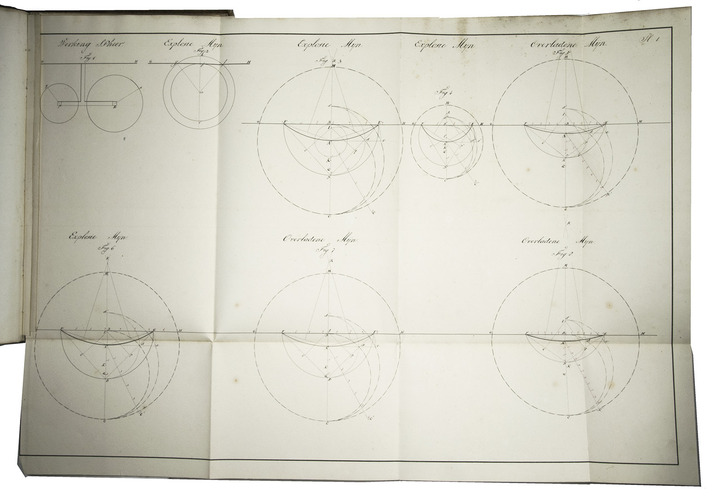 [MANUSCRIPT - MILITARY ENGINEERING - HENNEQUIN, Johan Jacobus].
Twee beknopte handleidingen tot het berekenen der mijnladingen.
(preface:) Grave, 1 July 1828. Folio. Manuscript in a fine legible hand, written in brown ink on paper, with 2 large folding sheets with abstract mathematical figures depicting the range of exploding mines (45 x 67 cm and 54 x 75 cm) in blue/black and red ink, the second partly coloured (red watercolour), and 3 abstract mathematical figures and one table in the text. Contemporary marbled paper boards with a handwritten titleplate. [1], [1 blank], [1], [3 blank], 71, [1 blank] pp.
€ 1,800
A concise description, mainly based on mathematical calculations, of how and to what extent to load mines with gunpowder, to undermine fortifications during a battle. It was written by J. J. H. (Johan Jacobus Hennequin), based on the work - formulas and calculations - of a lieutenant colonel with the miners and sappers, A. Eichholtz. Hennequin was inspired by Eichholtz's work and the fact that his calculations concerning the explosion of certain mines seemed to correspond with practical use by the miners and sappers of a battalion. Miners and sappers were the predecessors of modern-day military engineers and are still an important subgroup of these engineers.
Johan Jacobus Hennequin (1796-1880) was a lieutenant and adjutant with the aforementioned battalion of miners and sappers. He was the son of Pieter Hennequin (1765-1826) a military engineer/lieutenant engineer and later a general-major in the Dutch army.
Handwritten title-label on the front board "Twee beknopte Handleidingen tot het berekenen der Mijnladingen", small white label near the head of the spine, red label on the front paste-down (a message in Danish asking readers to be careful in handling the book), shelf-mark(?) in brown ink on the front pastedown "VIII d No. 36.", with two Danish library stamps on the hand-written title-page. Spine and corners of the boards slightly damaged, without affecting the integrity of the binding, otherwise in very good condition. Cf. Van der Aa, BWN part 8-1 pp. 604-605.
Related Subjects: