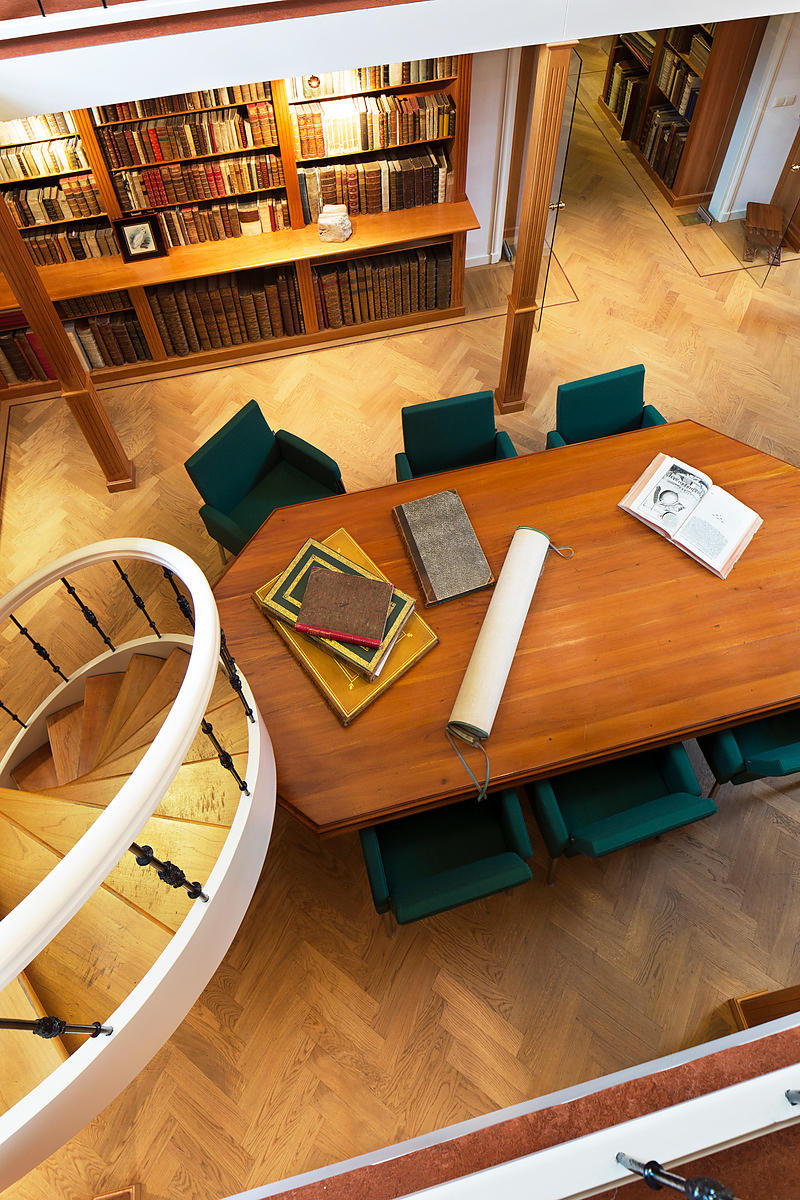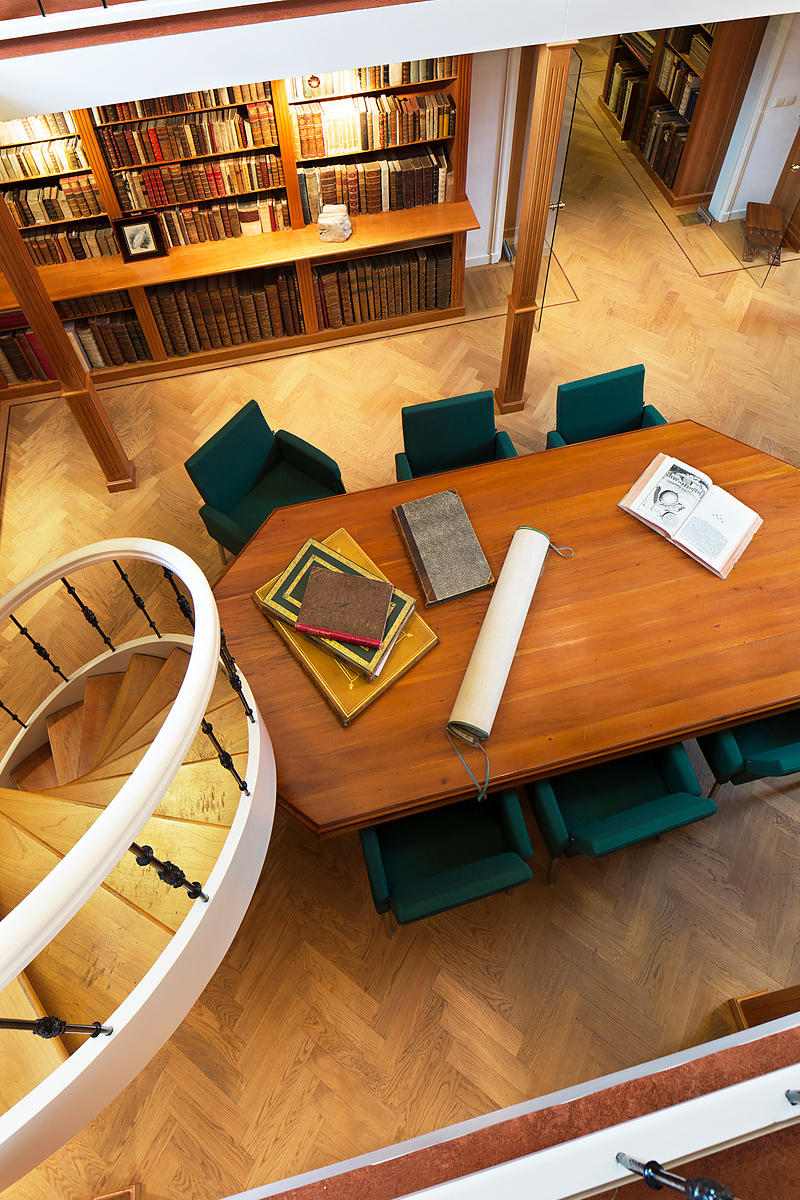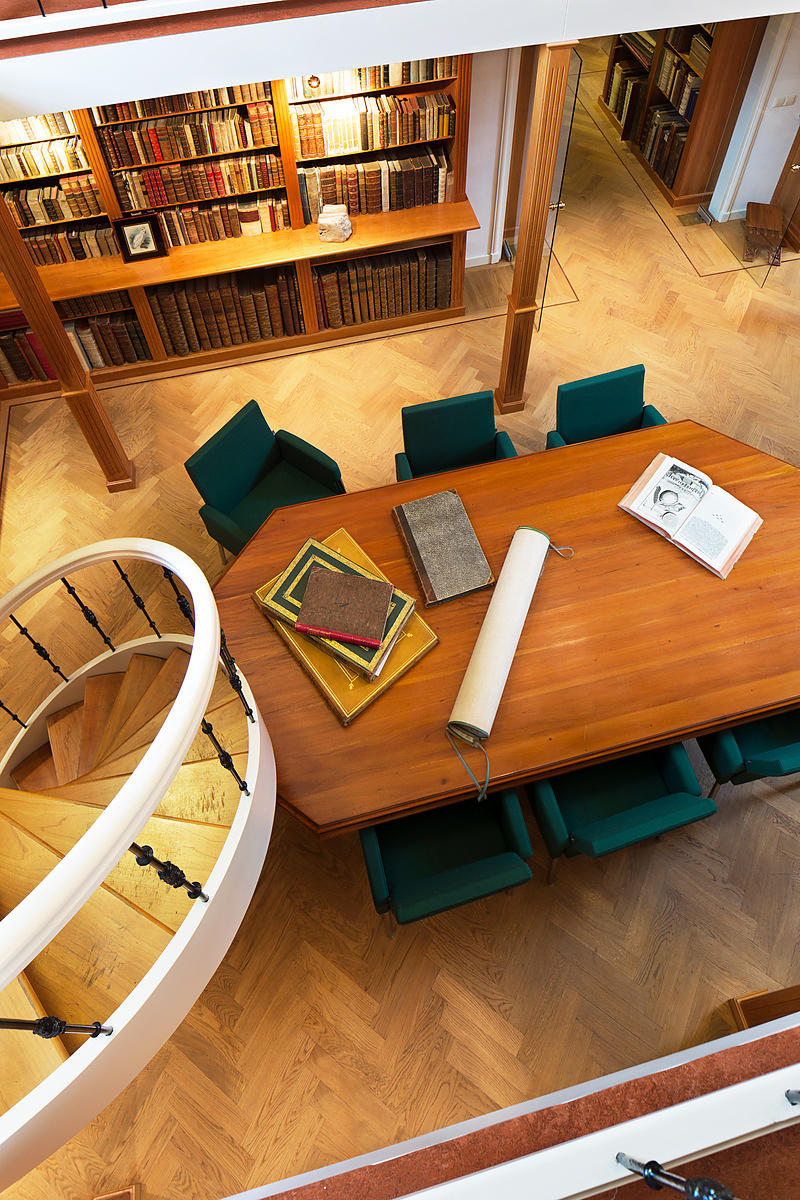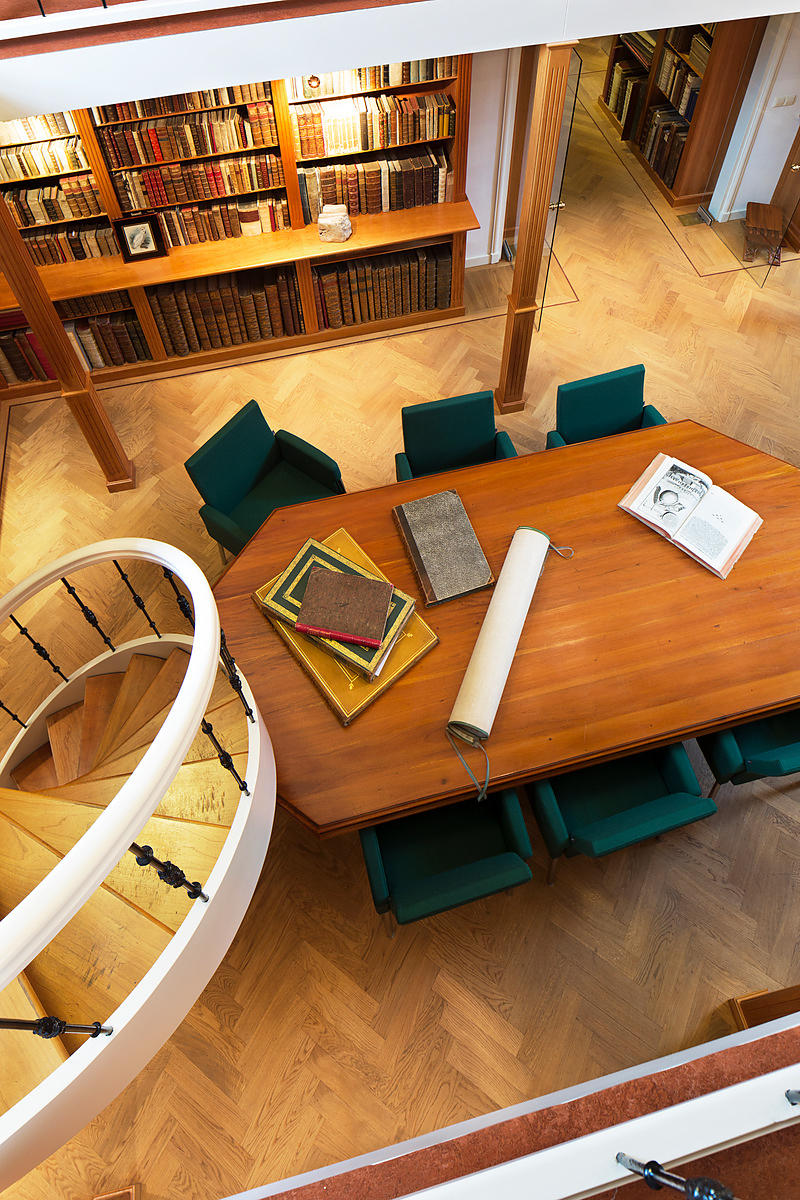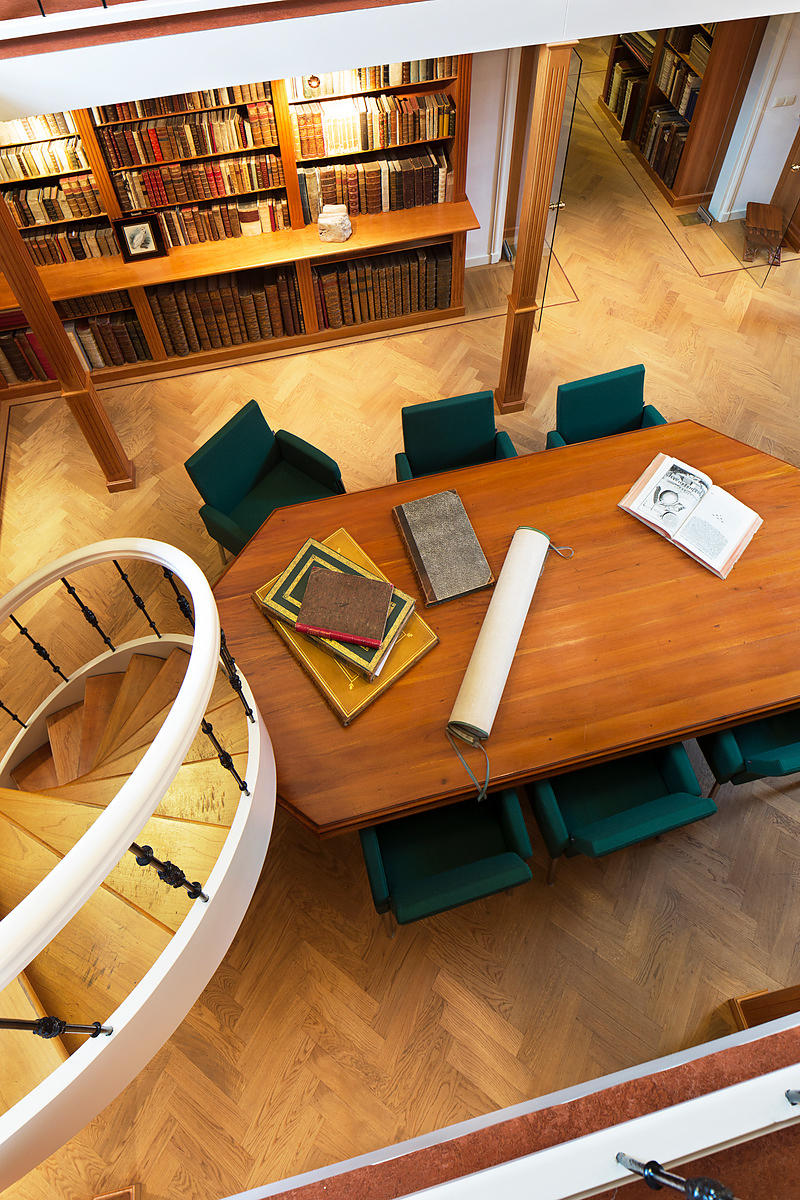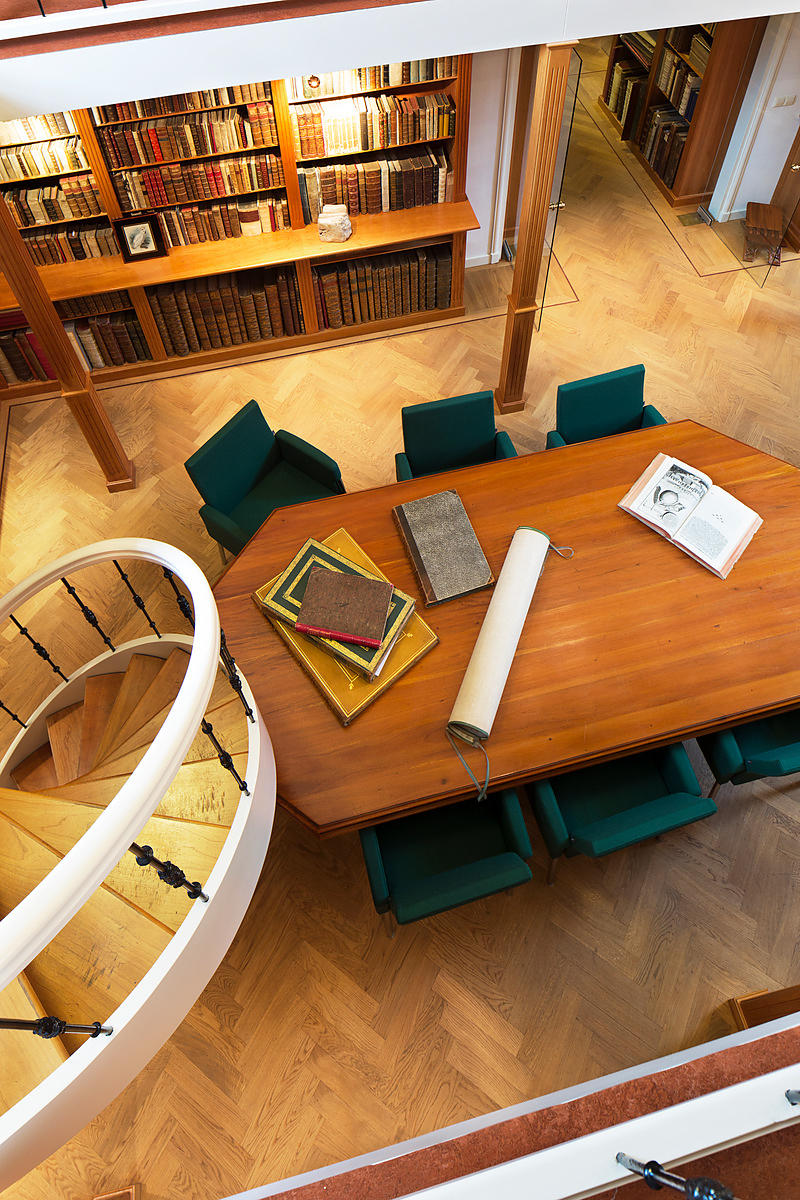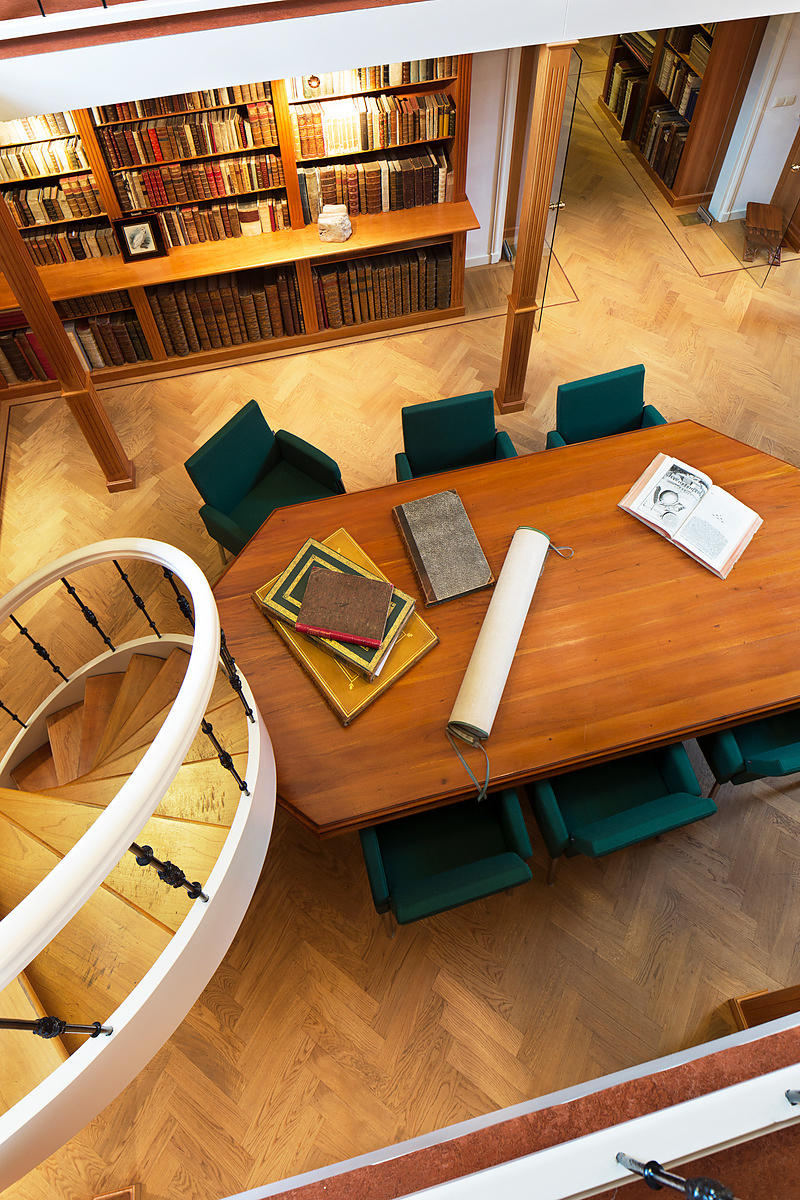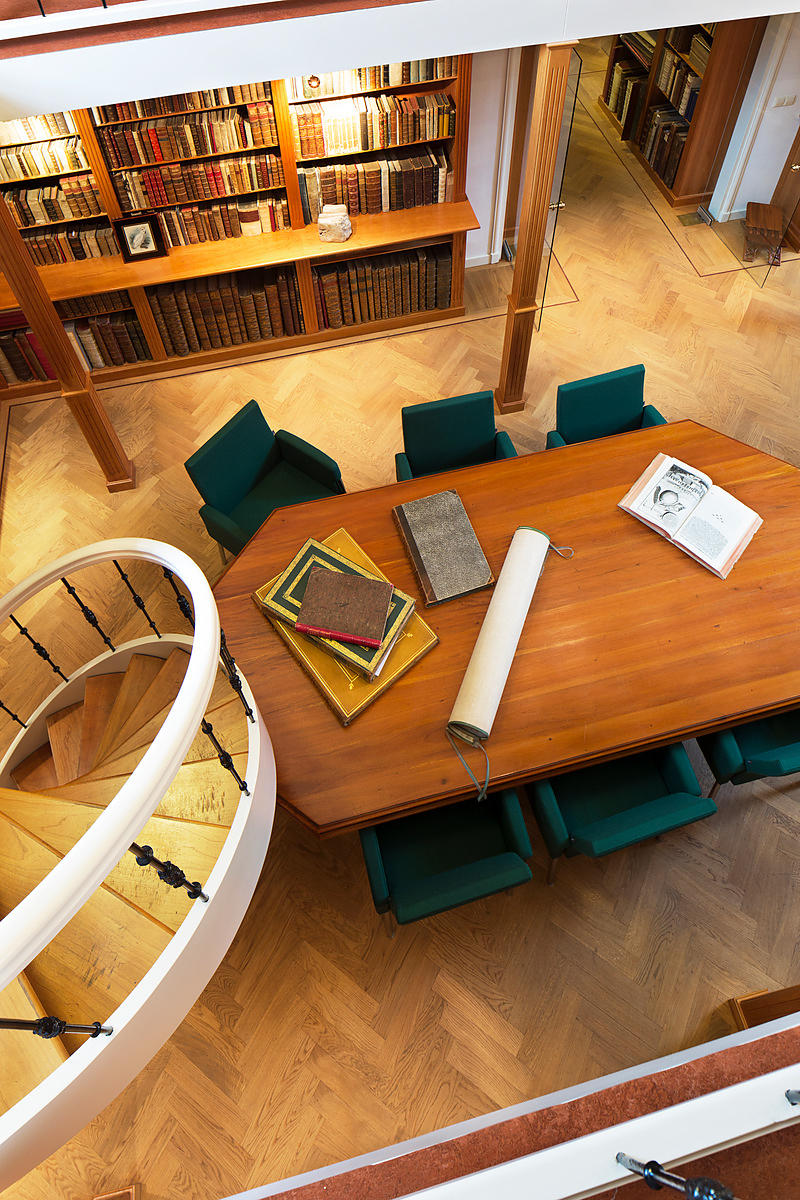 [PANCARAKSA].
[Pancaraksa sutra (Sutra of the five-fold protection)].
[Lalitpur(?) in Nepal, ca. 1840]. (9.5 x 35 x 11 cm). Nepalese manuscript in Sanskrit, written in black ink on sturdy haritalika paper (9 x 35 cm). With 5 miniatures (each 9 x 6.5 cm) delicately rendered in colour and silver, each showing a different female protective deity (in various colours, with 6 to 12 arms, each deity supported by a pair of animals or people). With at least five small rosettes in the text, apparently signalling points in the text. Loose between contemporary wooden boards (1 cm thick), the upper one elaborately carved with 5 decorated arches in a decorated border, each arch containing a figure of one of the pancatathagata (five great Buddhas) in lotus position.
€ 6,950
A Sanskrit Pancaraksa (or Pancha raksha) written in the Pracalit Newari script, a Nepalese variant of Devanagari. It was produced for the Newar Buddhist community, probably in Lalitpur in the Kathmandu valley. The Newar Buddhists are known for their emphasis on ritual, especially concerning the five protective deities, and for their rich artistic tradition. The extreme oblong form and other characteristics of the book reflect the earlier tradition of palm-leaf books. The form, the style of the lettering, miniatures and ruling, the opening words in red, the position of the holes for cords and the leaf numbering in the right margin are all so close to an example dated Nepal Sambat 961 [= 1840/41 AD] digitized in the British Library's Endangered Archives Programme that the present manuscript seems likely to have been produced at nearly the same time and in the same region, possibly even by the same scribe. That copy, presently owned by the Vajracarya (Buddhist priest and tantric master) Raj Bhai Bajracharya, was produced by the scribe Cakra Mahavihara for Mahin Singh Lhasa. Its wooden boards are plain, without the carved decoration of the present example, which is also better preserved.
The Pancaraksa is a collection of five Buddhist sutras, each associated with a different female protective deity and with one of the five great Buddhas. The five sutras explain the powers of the five deities respectively and recite the deeds they accomplished. The opening page of each sutra has a miniature in the centre, portraying the relevant female deity in numerous colours and sliver.
From the collection of the anthropologist Helen Goldberg. The upper board and the leaves occasionally show traces of powdered orange and yellow pigment. A few small repairs to the paper were probably made during the production of the manuscript. The silver in the miniatures is tarnished, often appearing grey, but the manuscript is otherwise in very good condition, remarkable for a manuscript in this genre.
Cf. Todd Lewis, Popular Buddhist text from Nepal, pp. 126-131.
Related Subjects: