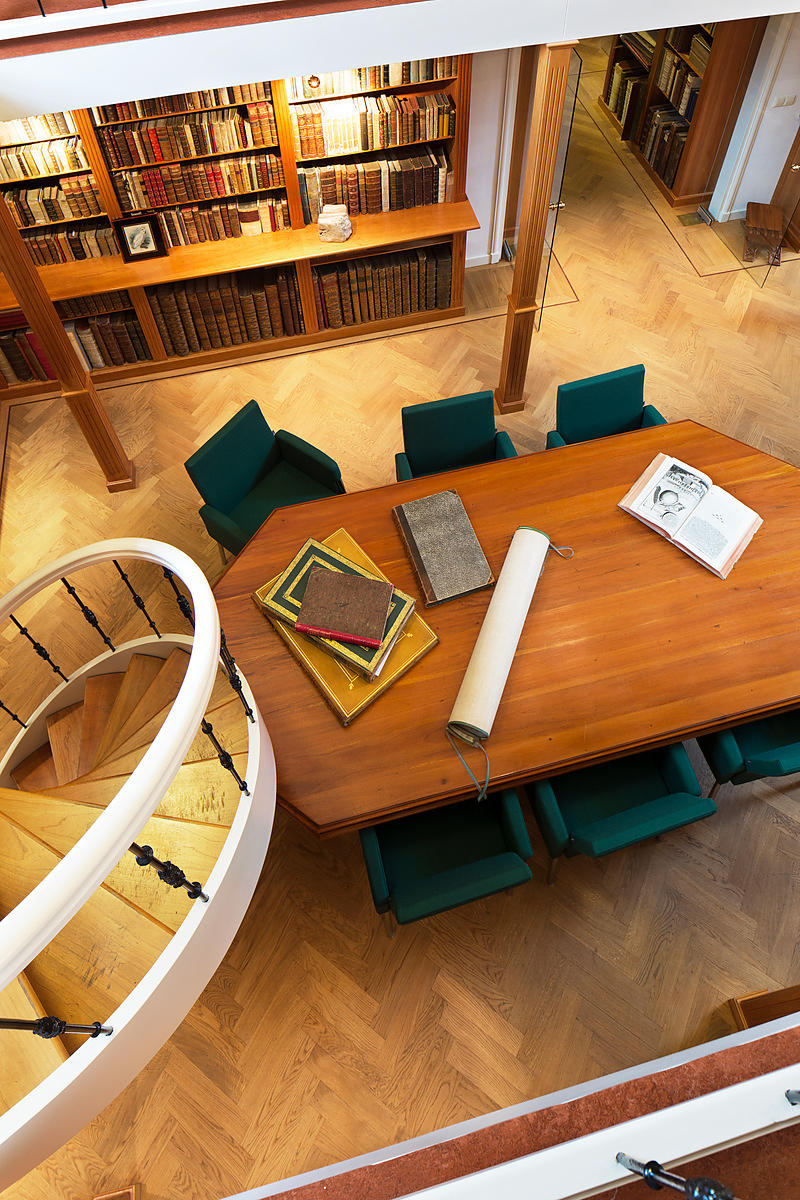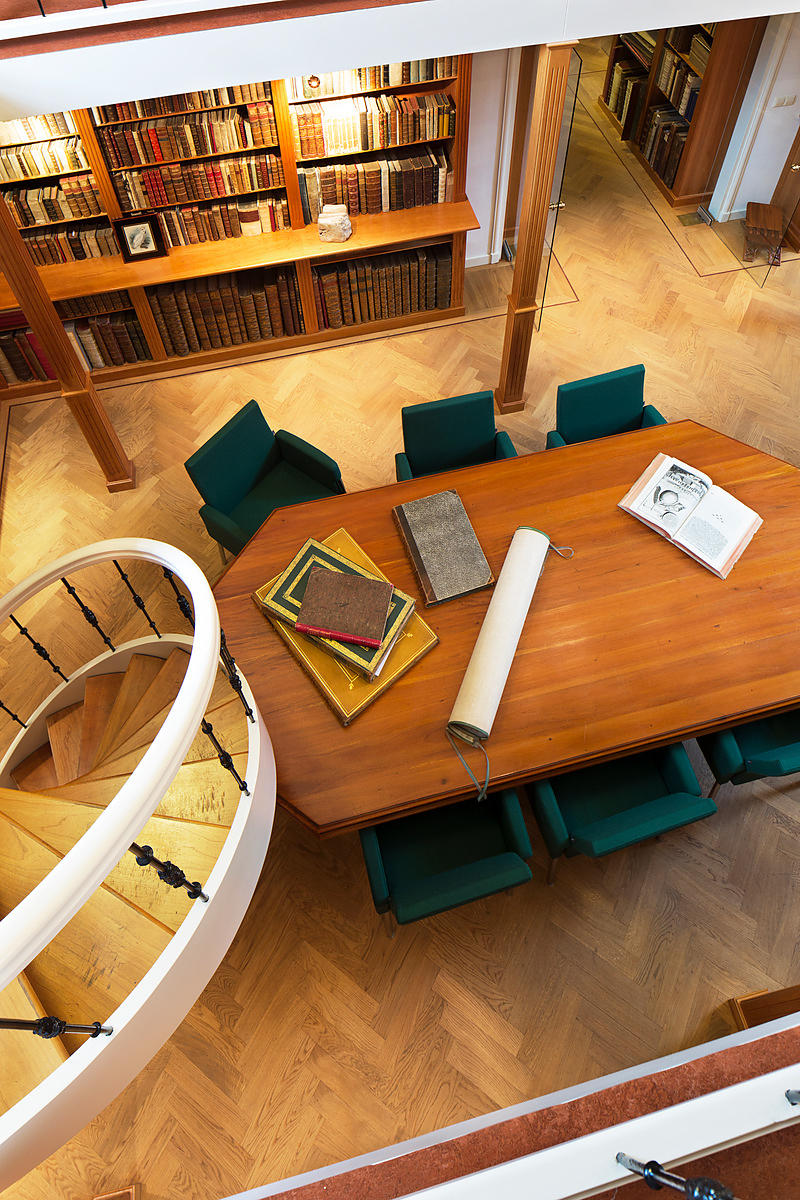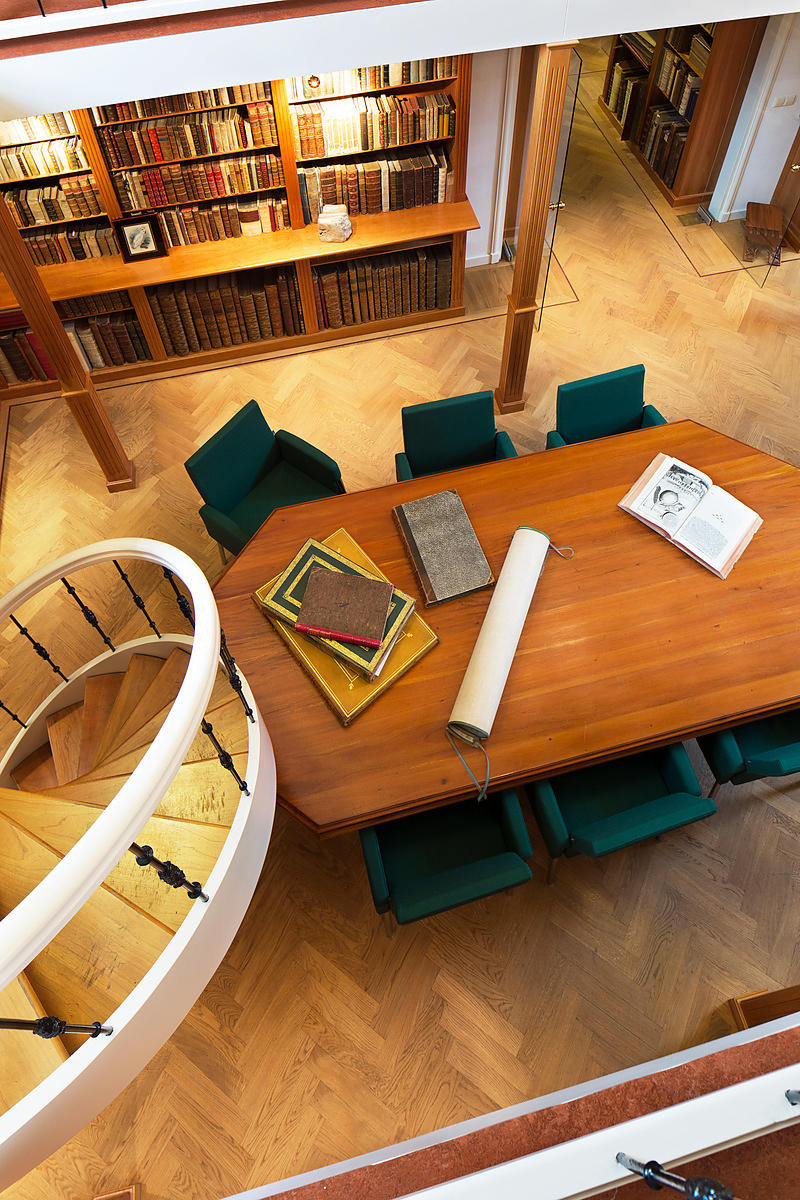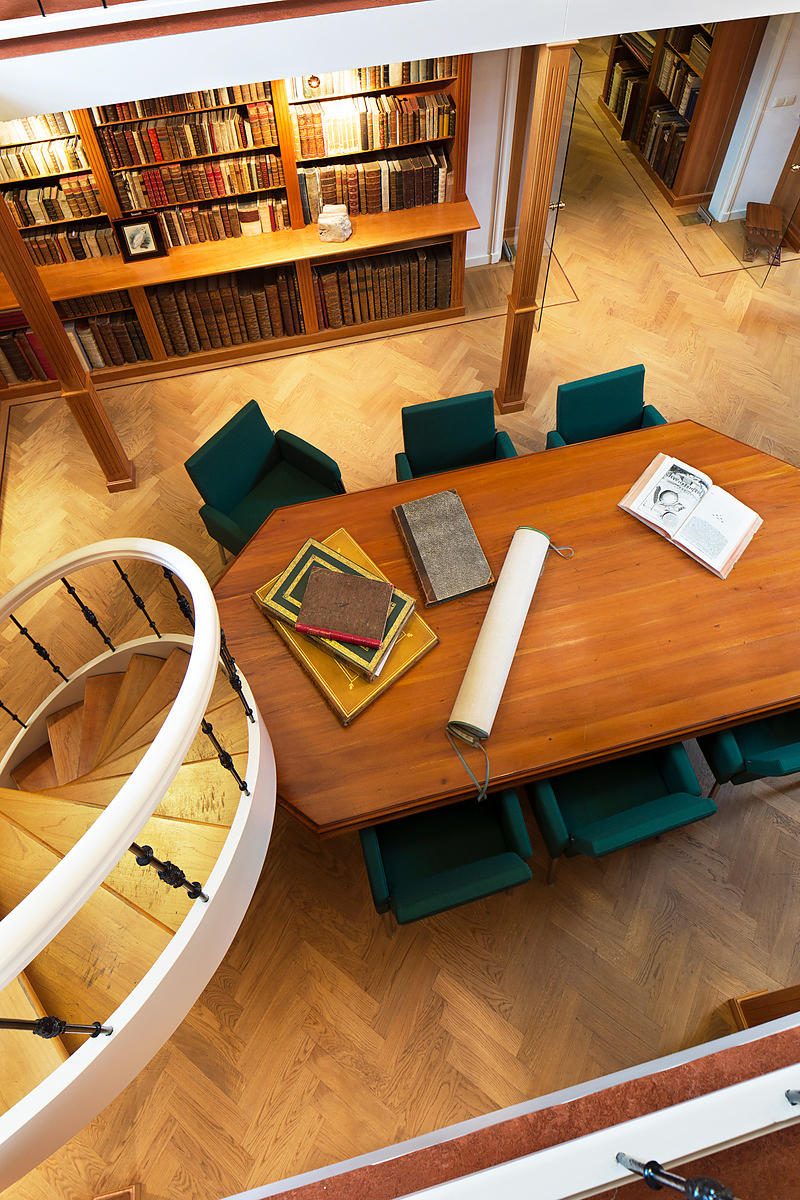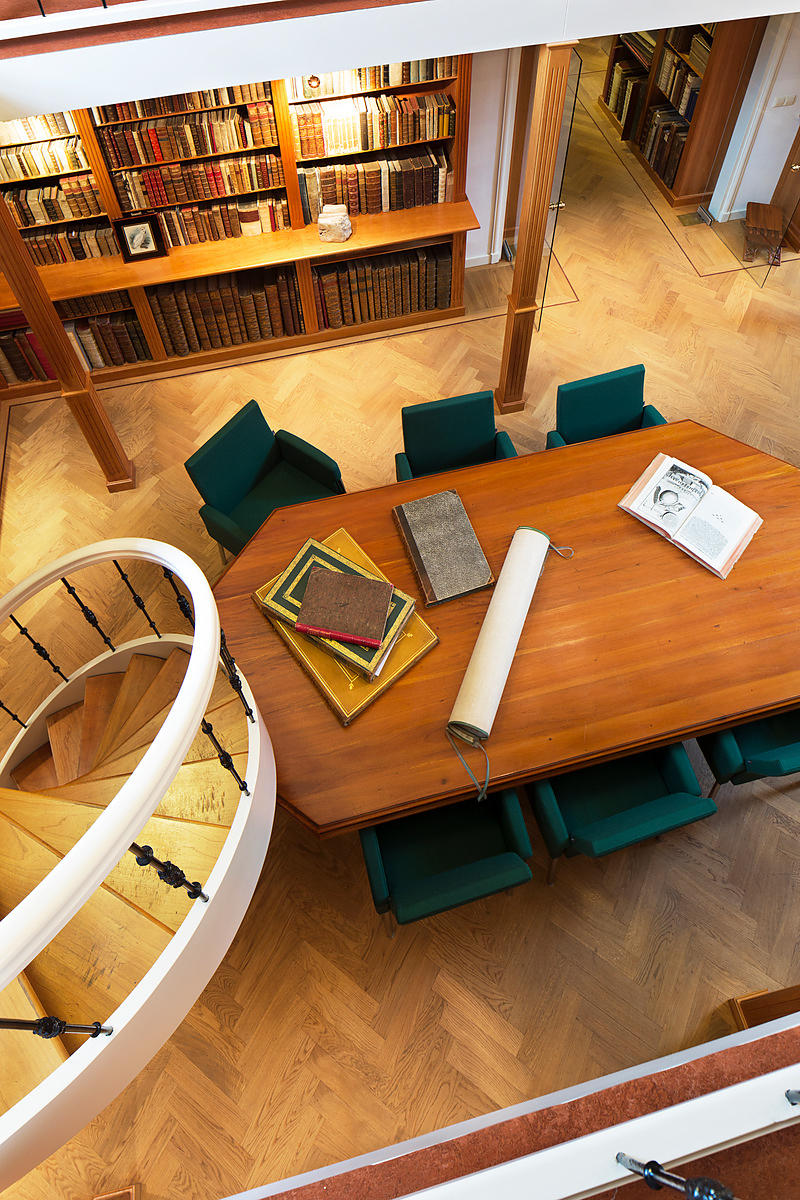 [PENTATEUCH].
Hamisah humse Torah.
Including:
Hamesh megillot [= Five scrolls].
Haftarot [= Partings].
Amsterdam, Uri Fayves ben Aaron Halevi [for Shabbethai ben Joseph Bass], [chronogram:] [5]440 [= 1680]. Large 4to (23.5 x 18.5 cm). With an engraved architectural title-page. Set in 2 columns in Sephardic meruba Hebrew types, with extensive notes in rabbinical (semi-cursive) Hebrew. Contemporary gold-tooled vellum.
€ 8,500
Extremely rare first issue (previously recorded in the literature only from an incomplete copy in private hands) of Shabbethai Bass's important 1680 Amsterdam Torah (the first five books of the Bible) with the Five scrolls (Song of songs/Canticles, Ruth, Lamentations, Ecclesiastes and Esther) and Haftarot (selections from Prophets), the first edition to include Bass's commentary on Rashi's commentary. An extensive search for copies world-wide, including three in private hands, reveals only 2 complete copies of the present first issue and only 5 complete copies of the second issue (including one in private hands). The present copy is also printed on large paper and nearly untrimmed, leaving large margins, though no large-paper copy has been previously reported for either issue and some copies on smaller paper have also been severely cropped. The present edition was a landmark in advancing Jewish biblical scholarship and bringing it to a broader public among both academics and worshipers. It includes for the first time the detailed supercommentary on Rashi's commentary, by the Polish Talmudic scholar and singer Shabbethai ben Joseph Bass (1641-1718).
With occasional slight browning or mostly minor foxing, a water stain in the gutter margin of one quire and occasional minor marginal defects, but otherwise in very good condition and only slightly trimmed. The binding has some professional restorations, a few stains and dirt, but the tooling remains fairly clear.
Bibliography of the Hebrew book 000182344 & 001242807; Fuks 343; STCN (2 compl. & 2 incompl. copies); KVK & WorldCat (3 compl. & 3 incompl. copies); Steinschneider 600; Zedner, p. 109.
Related Subjects: