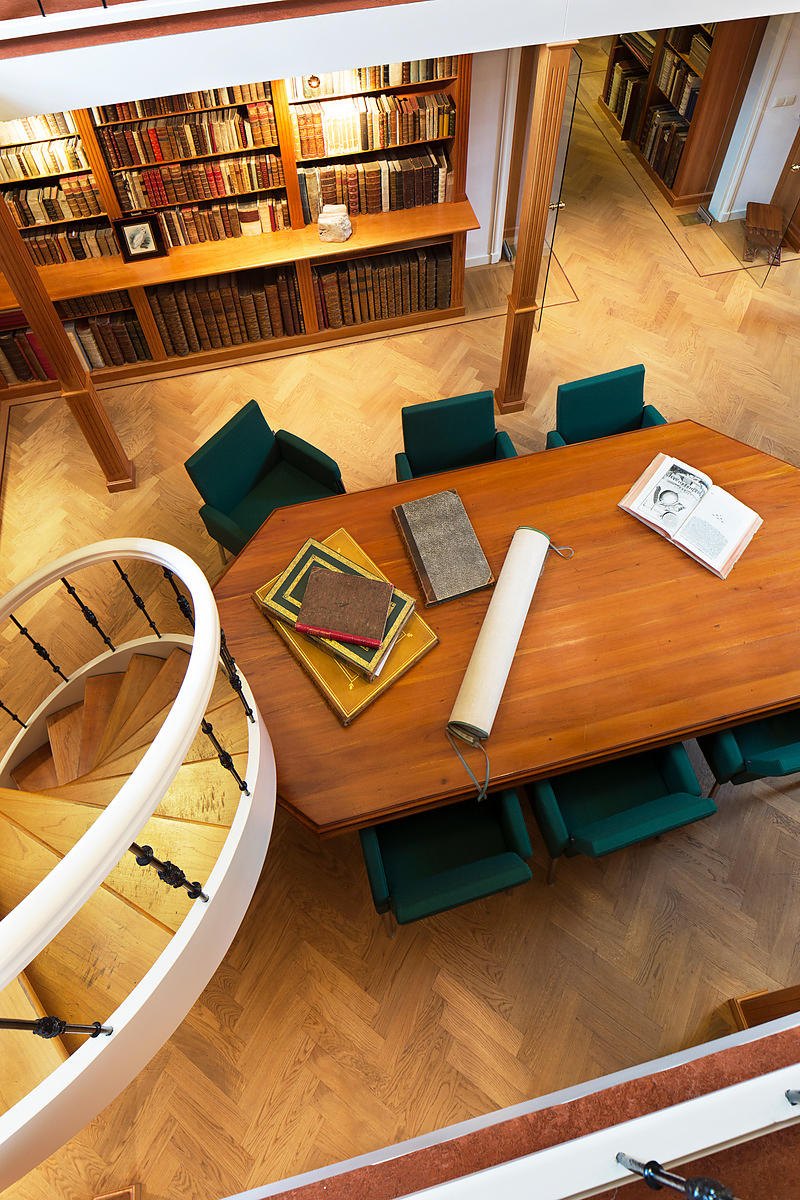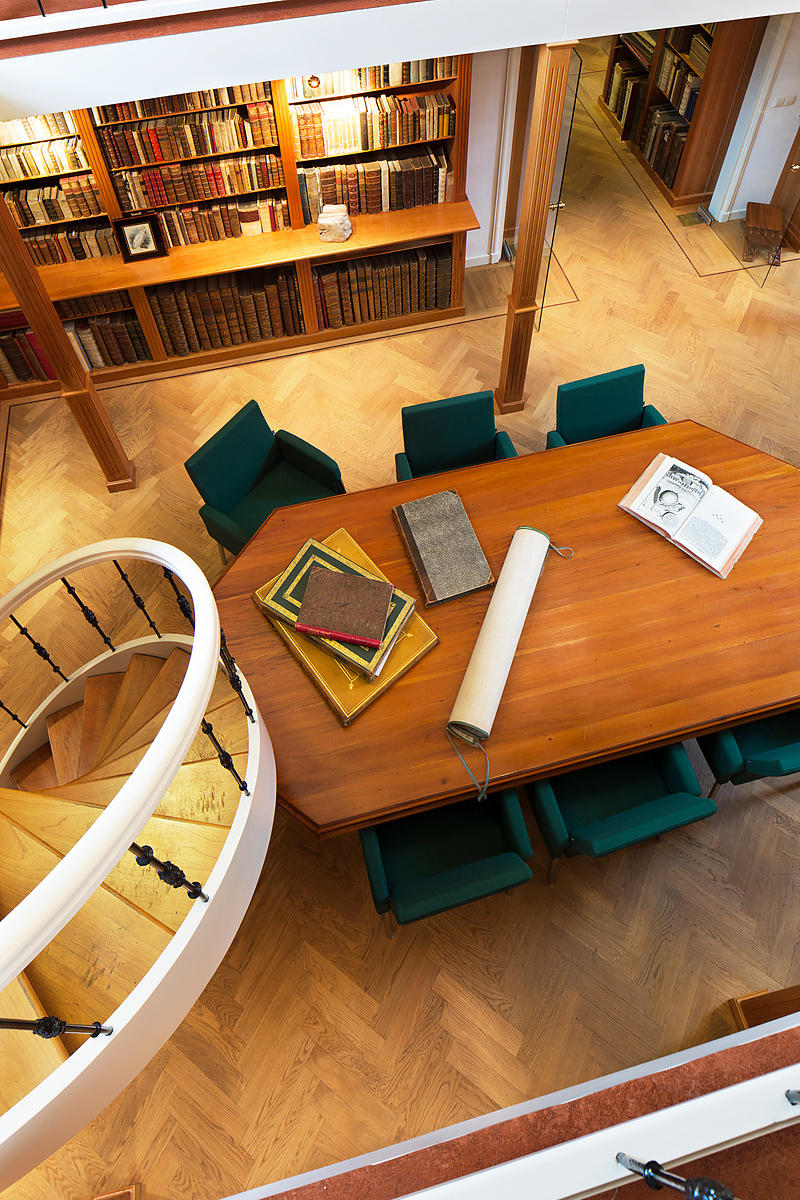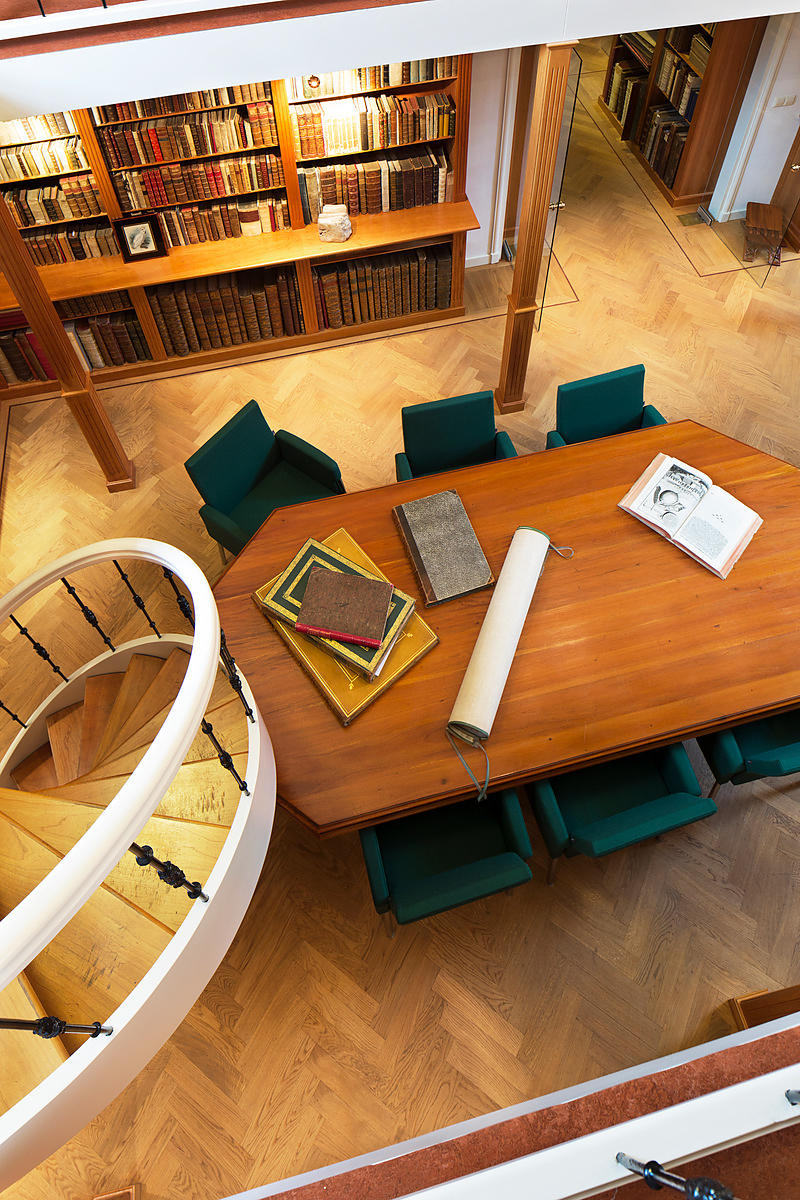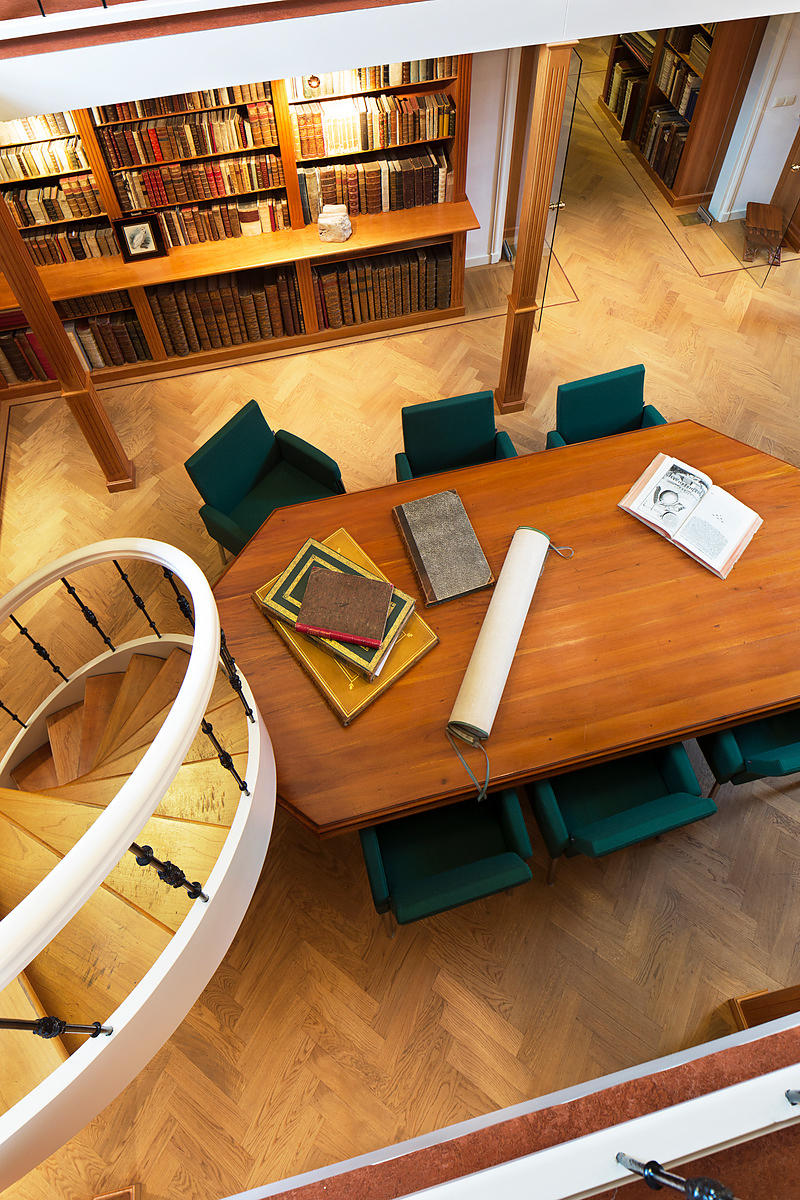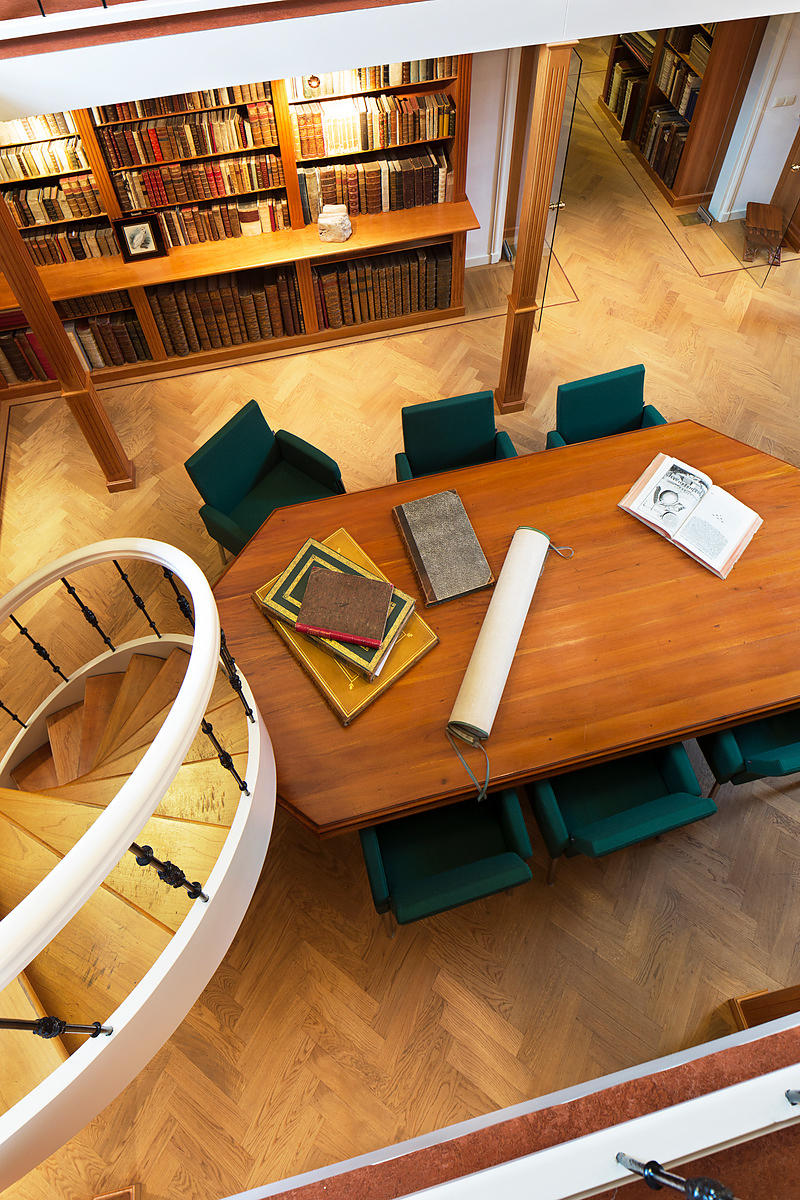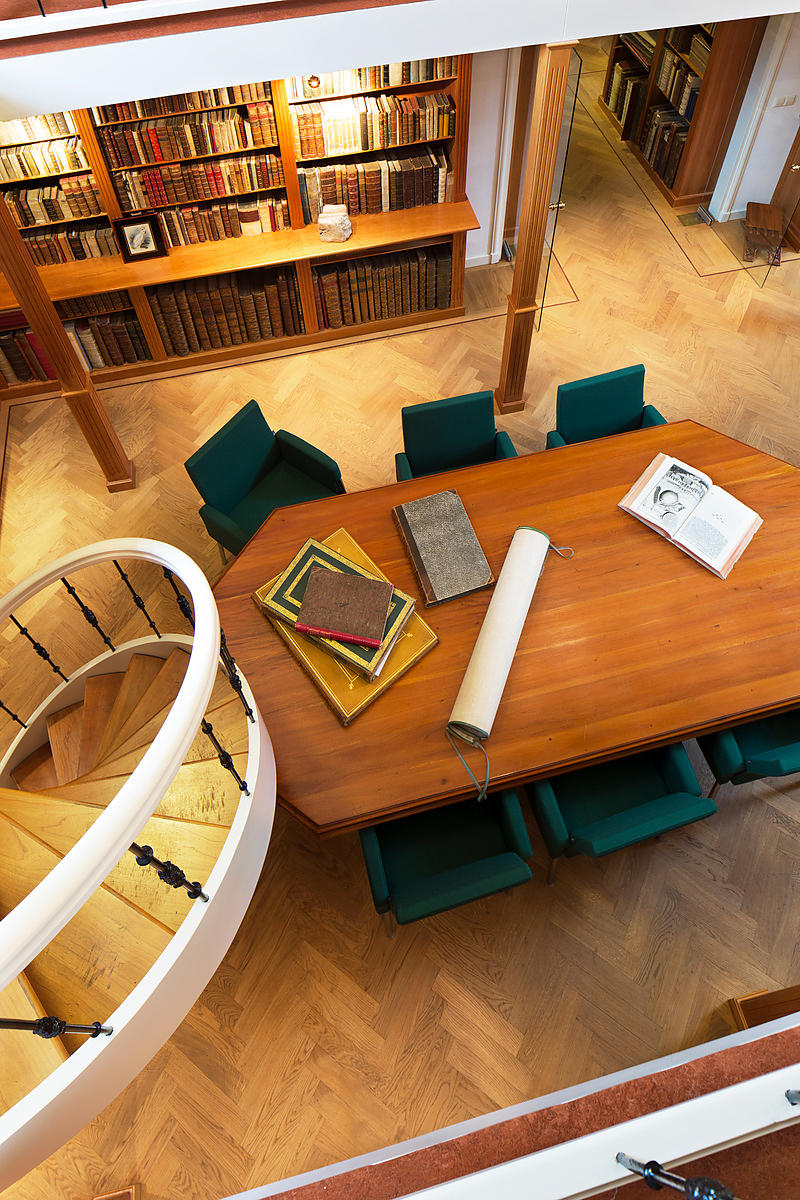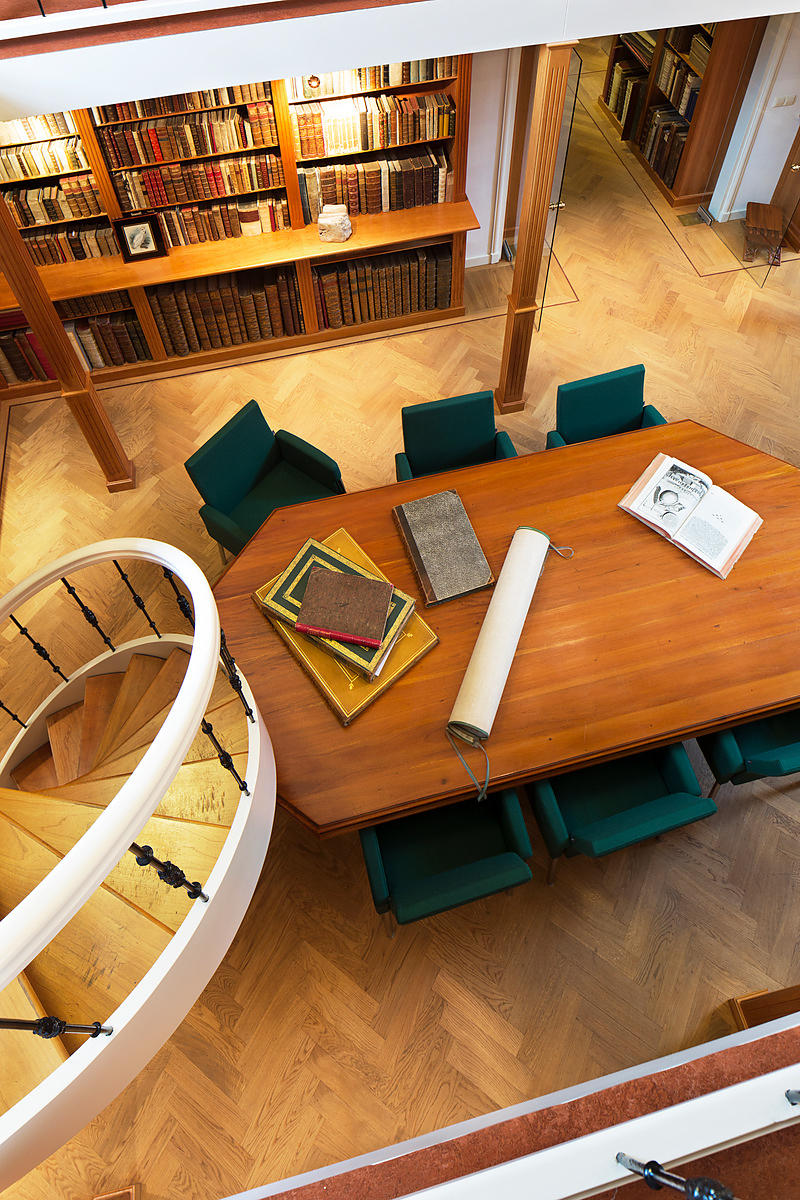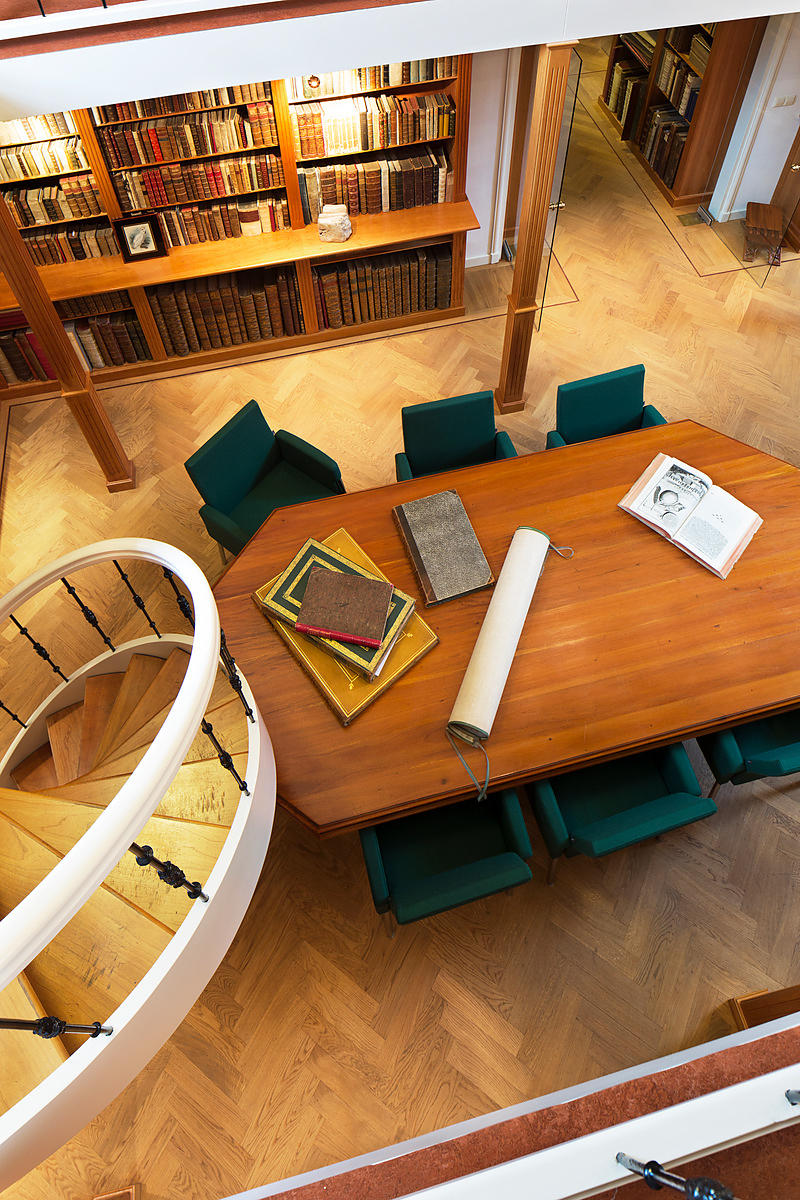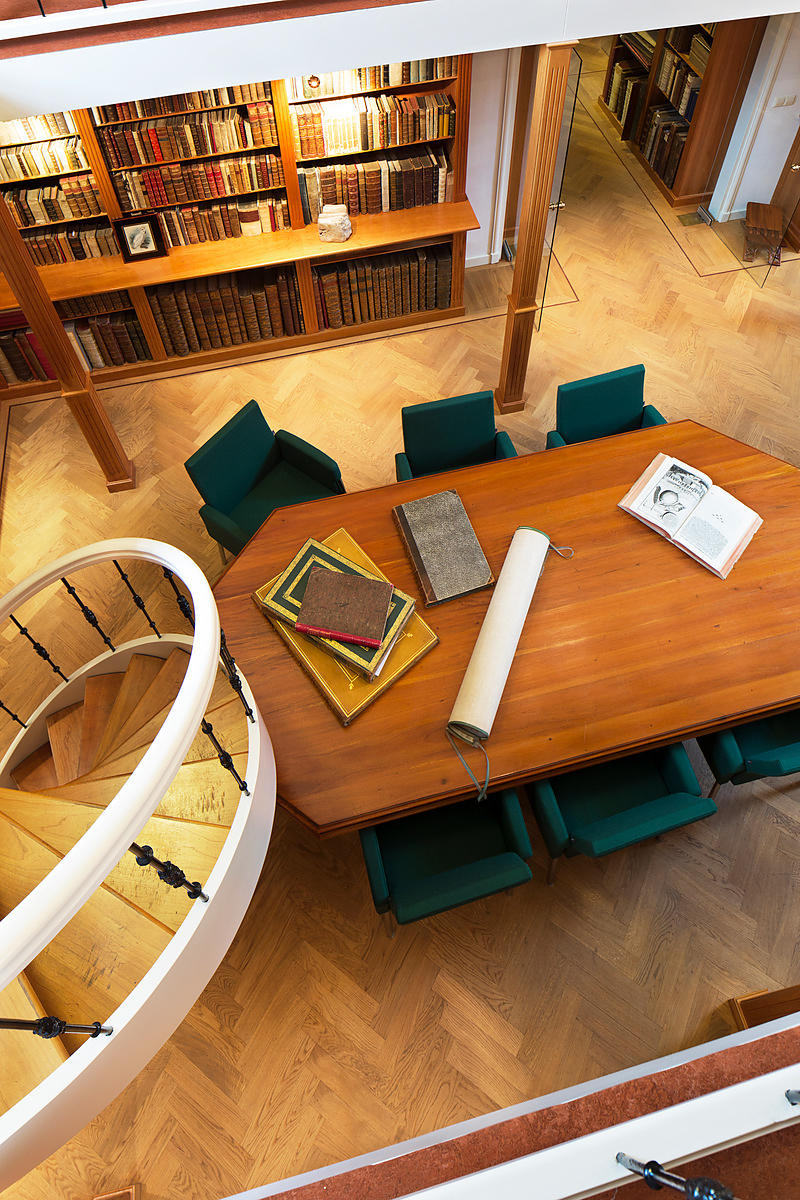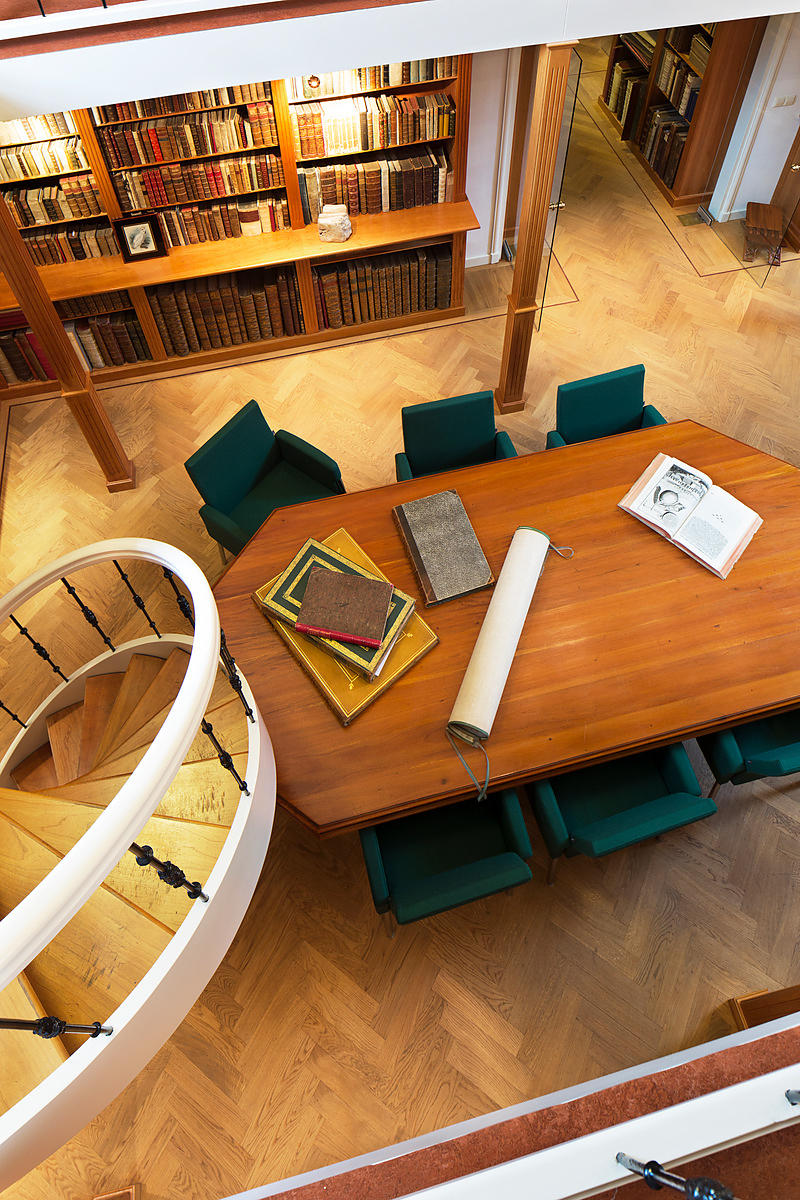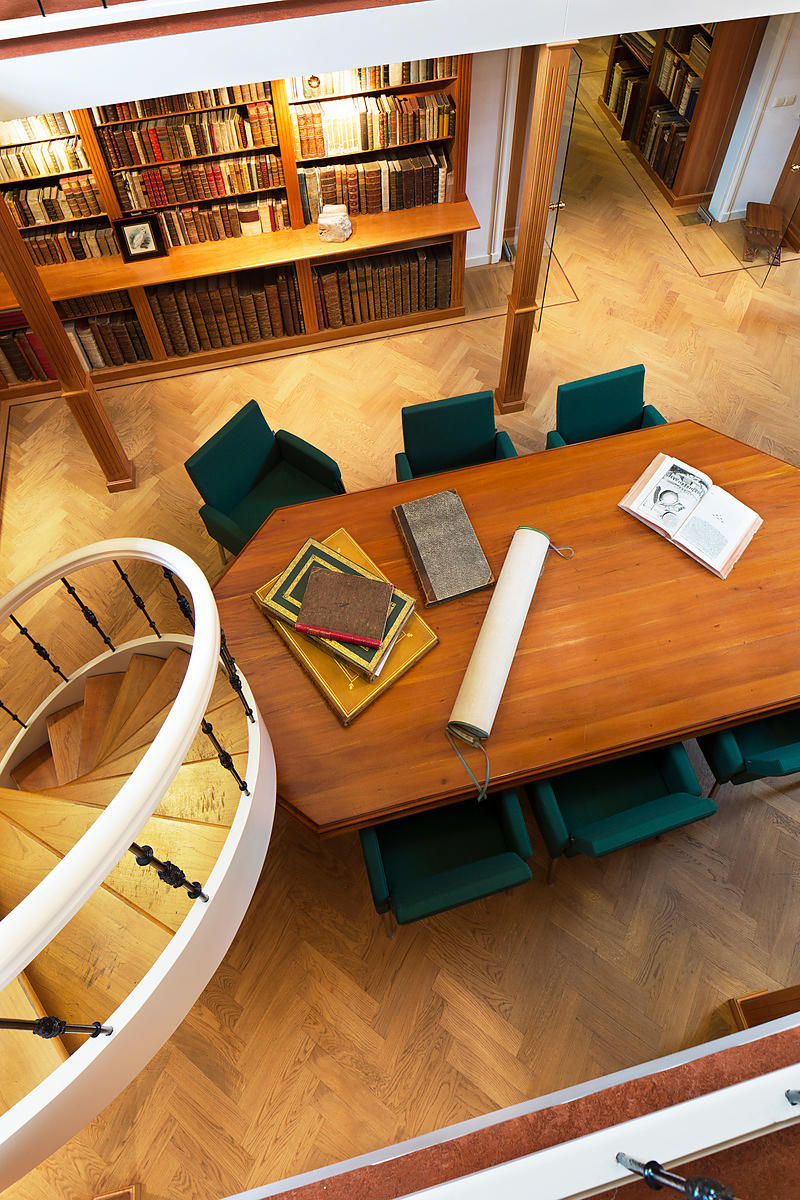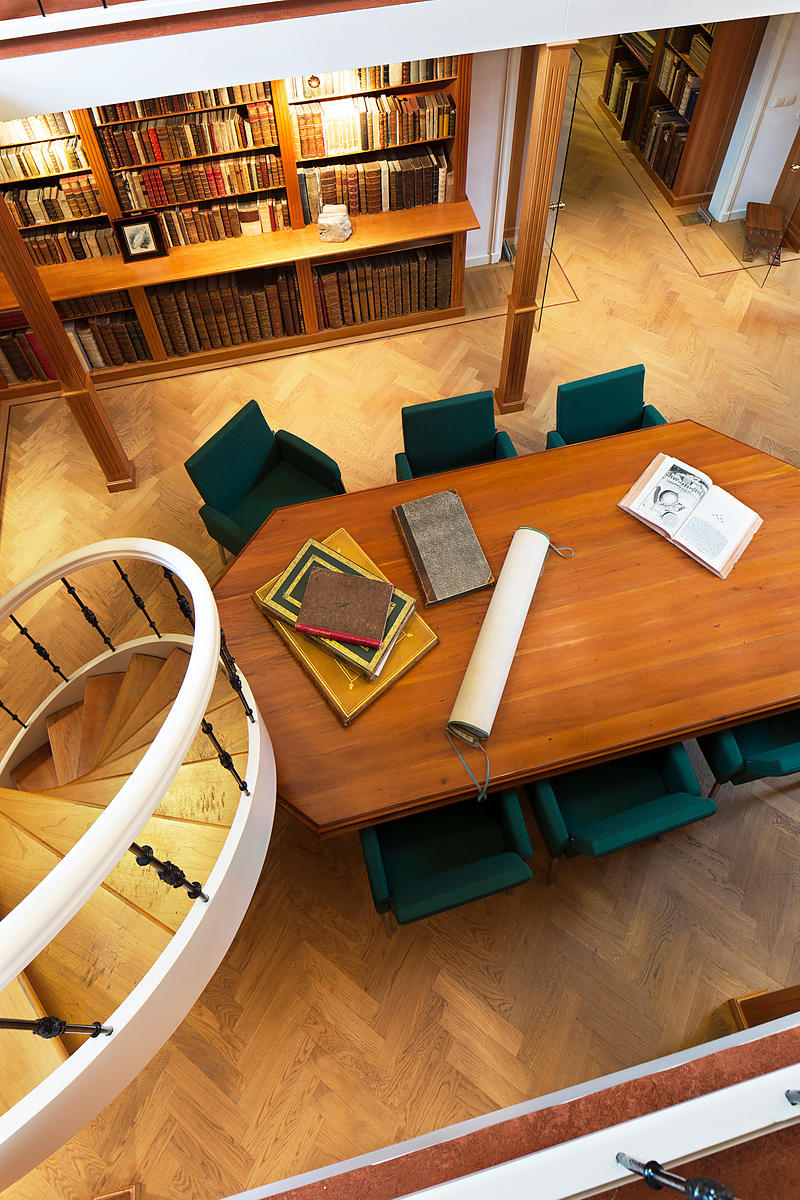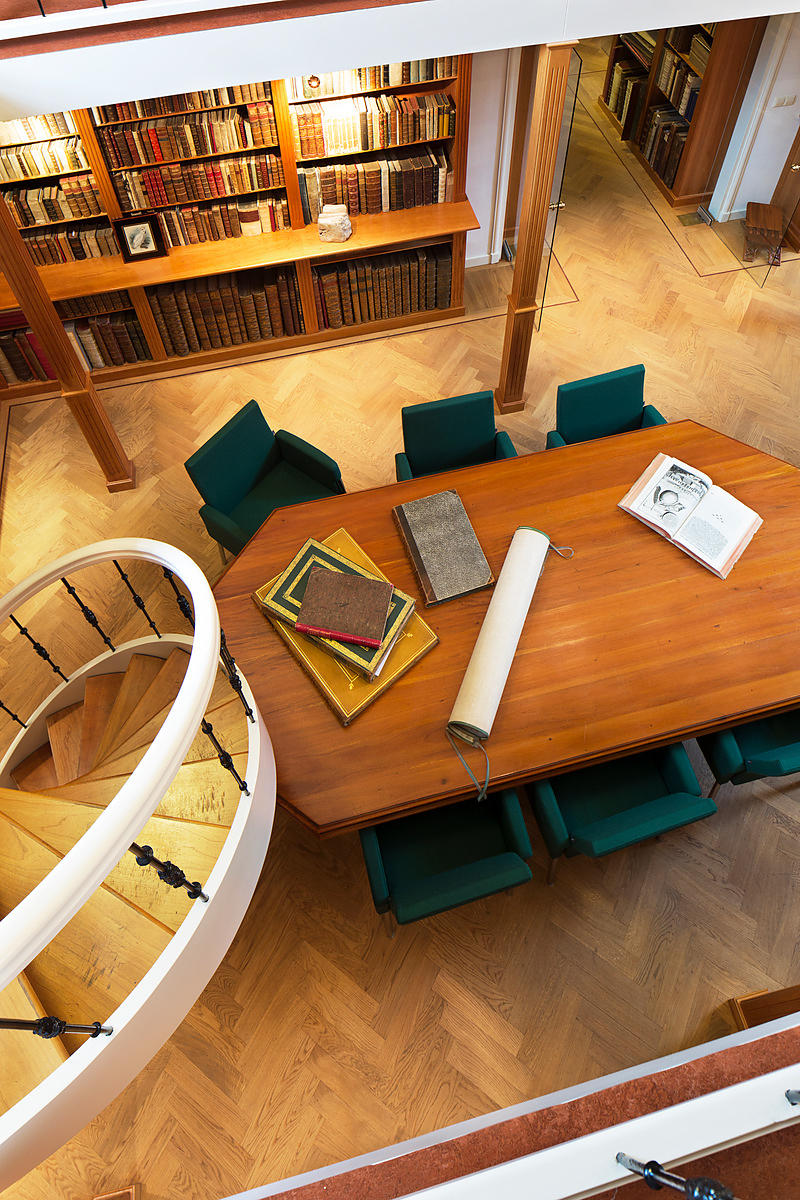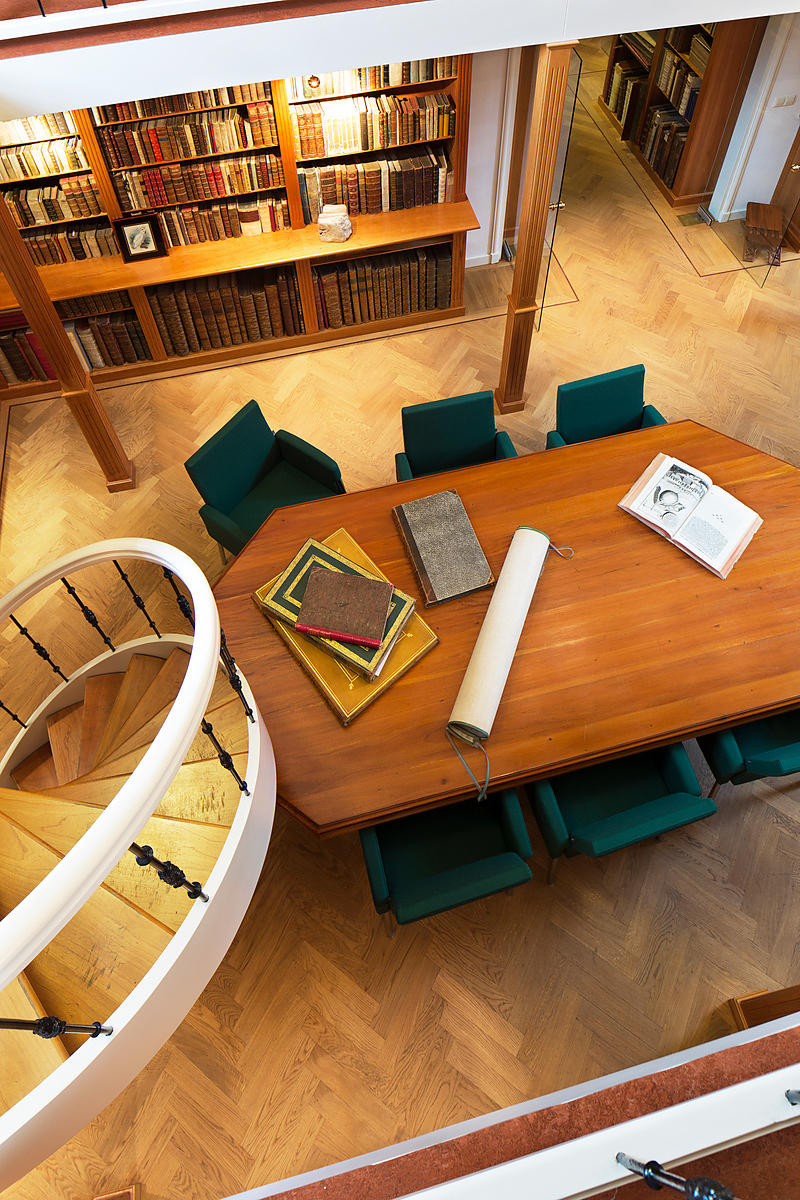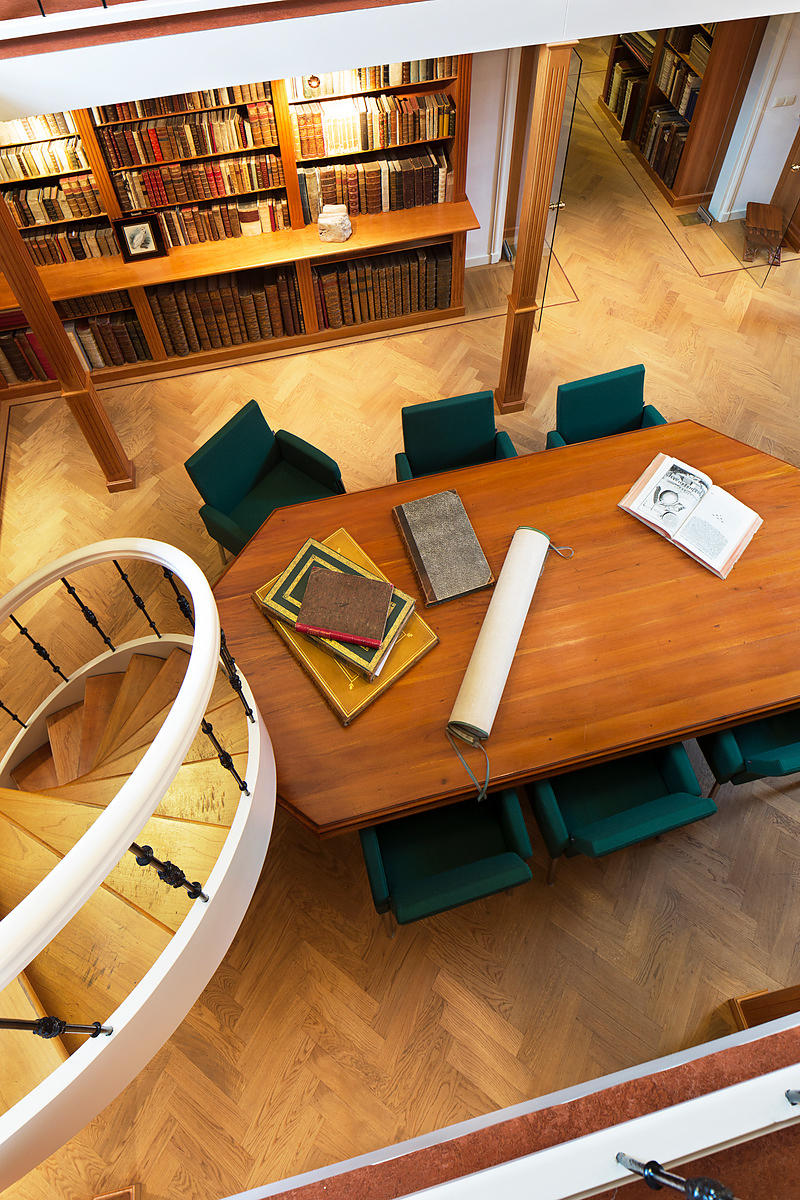 [QURAN].
De Arabische Alkoran, door de Zarazijnsche en de Turcksche prophete Mahometh.
Hamburg, for Barent Adriaensz. Berentsma, 1641.
With:
(2) [MOHAMMED]. Historie van den oorsprongh, geslacht, geboorte, opvoedinge, en leere des grooten valschen propheets Mahomets.
Amsterdam, Broer Jansz., 1640. With engraved frontispiece and 9 engraved illustrations in the text.
(3) [OTTOMAN EMPIRE]. Prophetien, of voorseggingen der beyde Keyseren Severi en Leonis, die beyde in Orienten geregeert hebben.
Amsterdam, Broer Jansz., 1640. With 15 numbered engraved illustrations. 3 works in 1 volume. 4to. 18th-century calf with the coat of arms of Aaron de Joseph de Pinto stamped in gold on both boards, gold-tooled spine. [8], 164 pp.
€ 12,500
First Dutch translation of the Quran, translated after the first German version by Salomon Schweigger (1616). Schweiger, a protestant minister who sojourned in Istanbul for three years, knew little Arabic and translated from an Italian version of 1547, which on its turn was based on a Latin rendering of the original Arabic.
The work is bound with a rare second edition of a (critical) life of Mohammed with an account of the early spread of Islam (ad 2), and a second Dutch edition of the prophetic visions of the Byzantine Emperors Leo VI and Severus on the end of the Ottoman Empire (ad 3), both works first published in 1627.
The book comes from the library of the wealthy Amsterdam merchant Aaron de Joseph de Pinto (1710-1758), a distinguished book collector who had his books bound by the so-called "Fleur-de-Lis Bindery" at The Hague.
Some owner's entries on flyleaf; slightly shaved. Very good copies, with an interesting provenance. Ad 1: STCN (6 copies?); Waller 46; ad 2: STCN (3 copies, including 1 incomplete); ad 3: STCN (3 copies); Waller 1389; on the binding: Storm van Leeuwen, Dutch decorated bookbinding (2006), IIA, pp. 111-112.
Related Subjects: