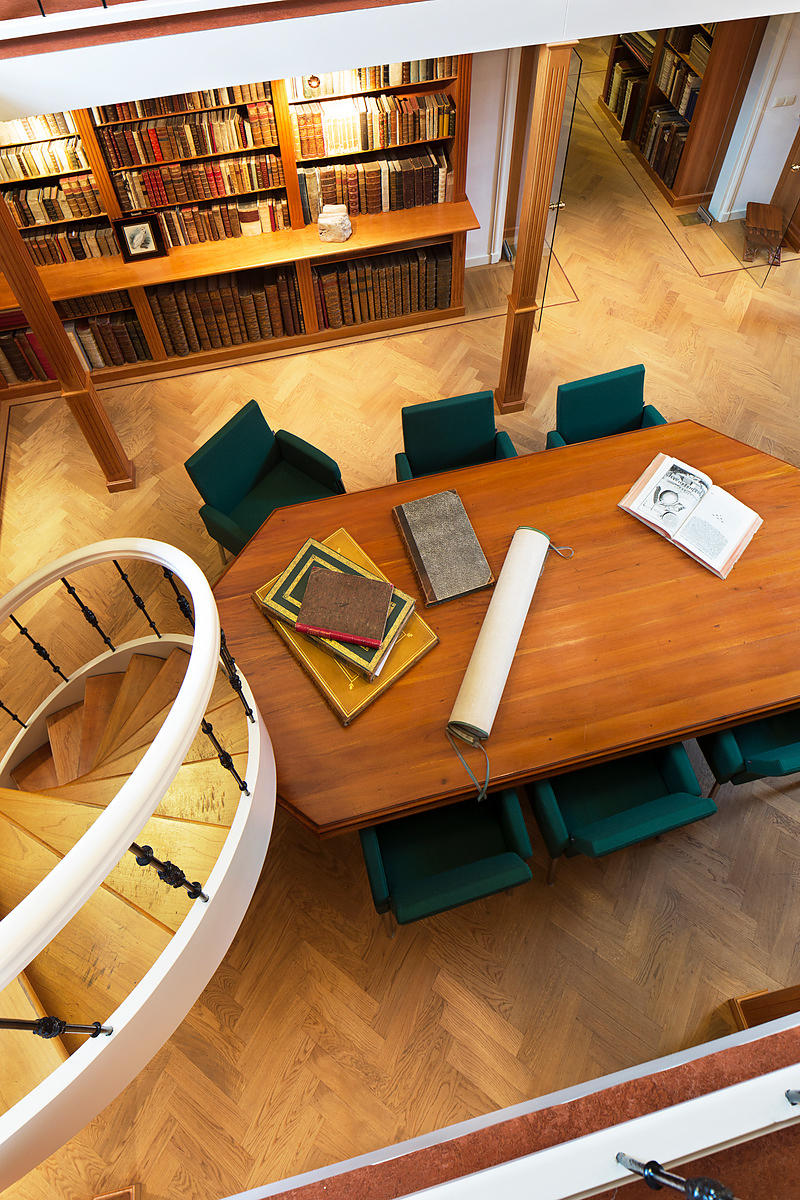 [SALES POSTER - BONDS – WEST INDIES]. DOM, Cornelis (broker).
Willige verkoopinge, op maandag den 8. april, 1771. ten huize van Arnoldus Dankmeyer, ... van een partytje obligatien ten lasten van eenige planters in de colonie van Suriname, ten comptoire van de heeren Herman van de Poll en Comp., en de Heer G.H. de Wilde, als meede op de Deensche Americaansche eylanden, St. Croix, St. Thomas en St. Jan, ten comptoire van de heeren Abraham ter Borch en zoonen: alle in blanco.
Amsterdam, Hendrik Willem Dronsberg, 1771. 1mo broadsheet (59.5 x 48.5 cm).
€ 4,850
Only copy located of a broadsheet announcing the sale of bonds funding plantation owners in Suriname and the Danish West Indies sold by the Cornelis Dom, a broker specialized in bonds, loans, realty and furniture. These bonds were issued during the height of these investments and here sold just two years before the Amsterdam stock market crash of 1773 which dealt a severe blow to the plantation economy.
These funds were established under the supervision of a fund manager, in this case Herman van de Poll & Co., G.H. de Wilde and Abraham ter Borch & sons, primarily funding new coffee plantations of inexperienced planters, including some who spent a large sum on luxurious accommodations. But Van de Poll let the planters' debts rise far above the total amount mortgaged. The debtors had to pay interest on the entire debt while the investors only received interest on the amount mortgaged, resulting in unaccounted profit for the fund manager Van de Poll, who was supposed to receive only the transaction commission.
Formerly folded in eight and some minor creases in the margins, otherwise in very good condition especially considering its ephemeral nature. Not in NCC; for the circumstances, see: A. van Stipriaan, Surinaams contrast: roofbouw en overleven in een Caraïbische plantage-economie, 1750-1863 (1993), pp. 205-225.
Related Subjects: