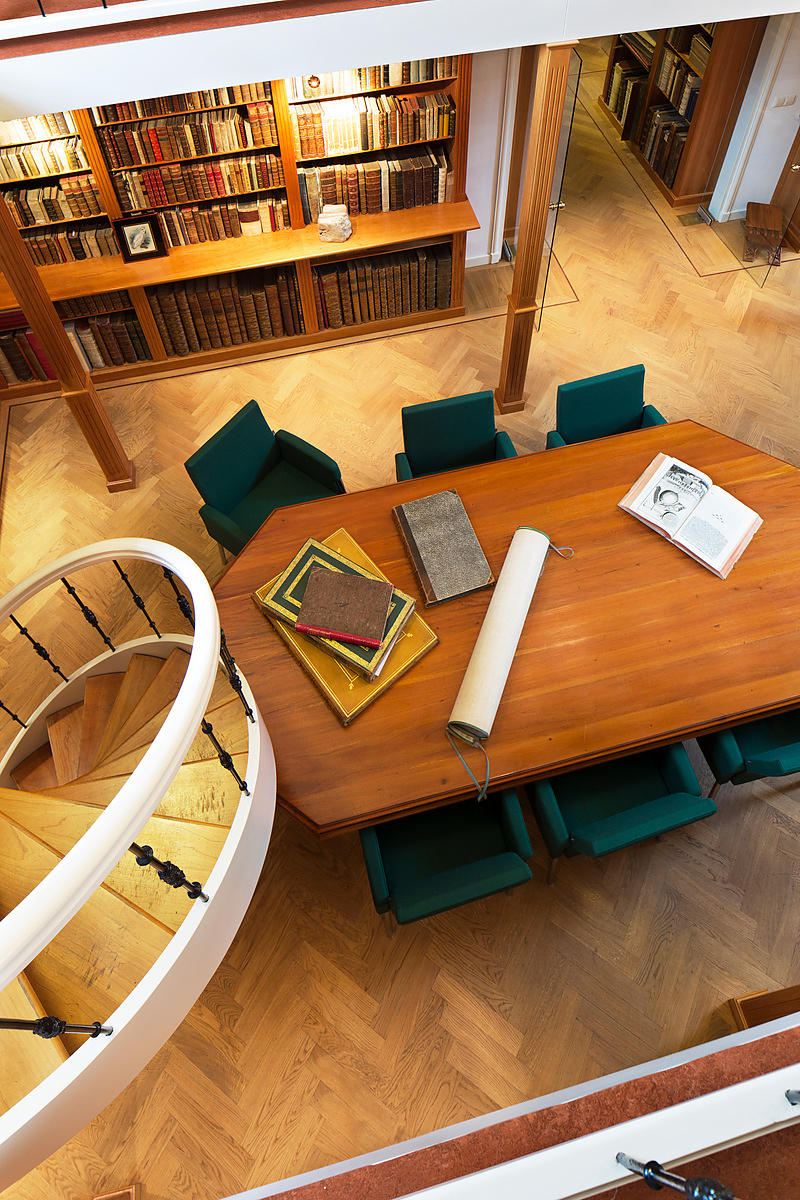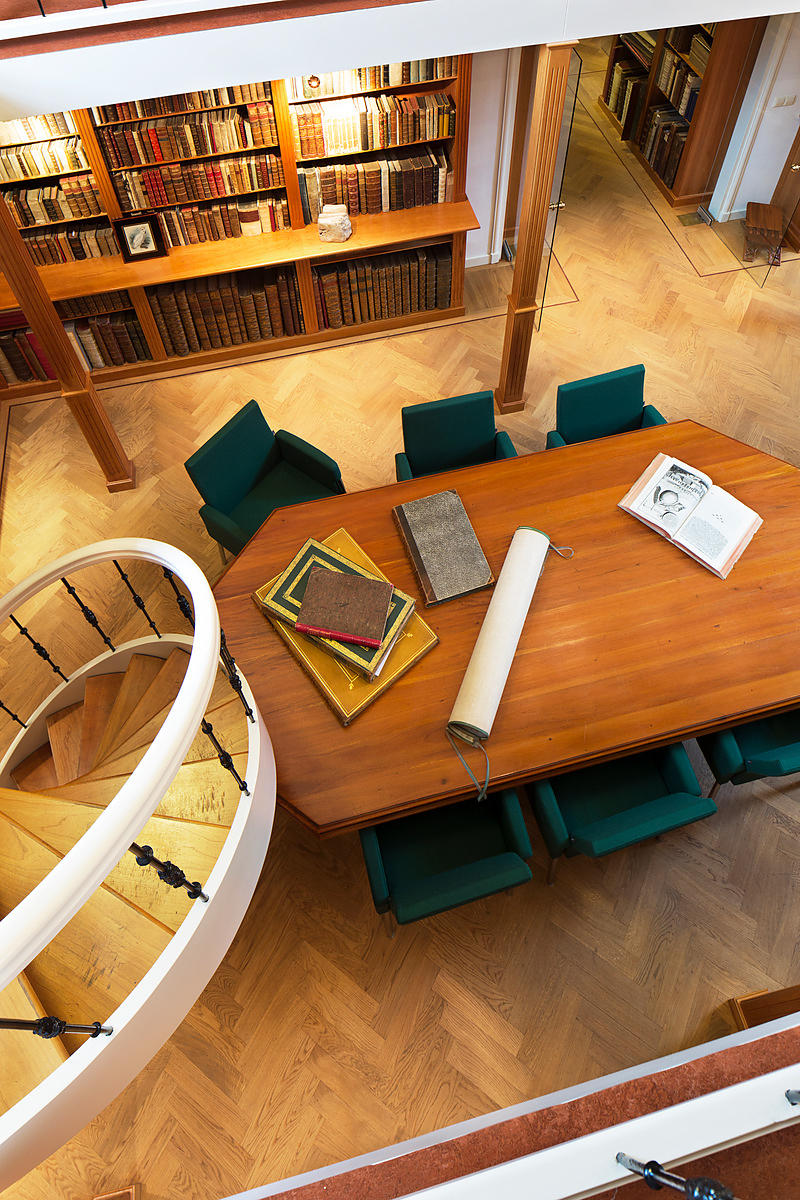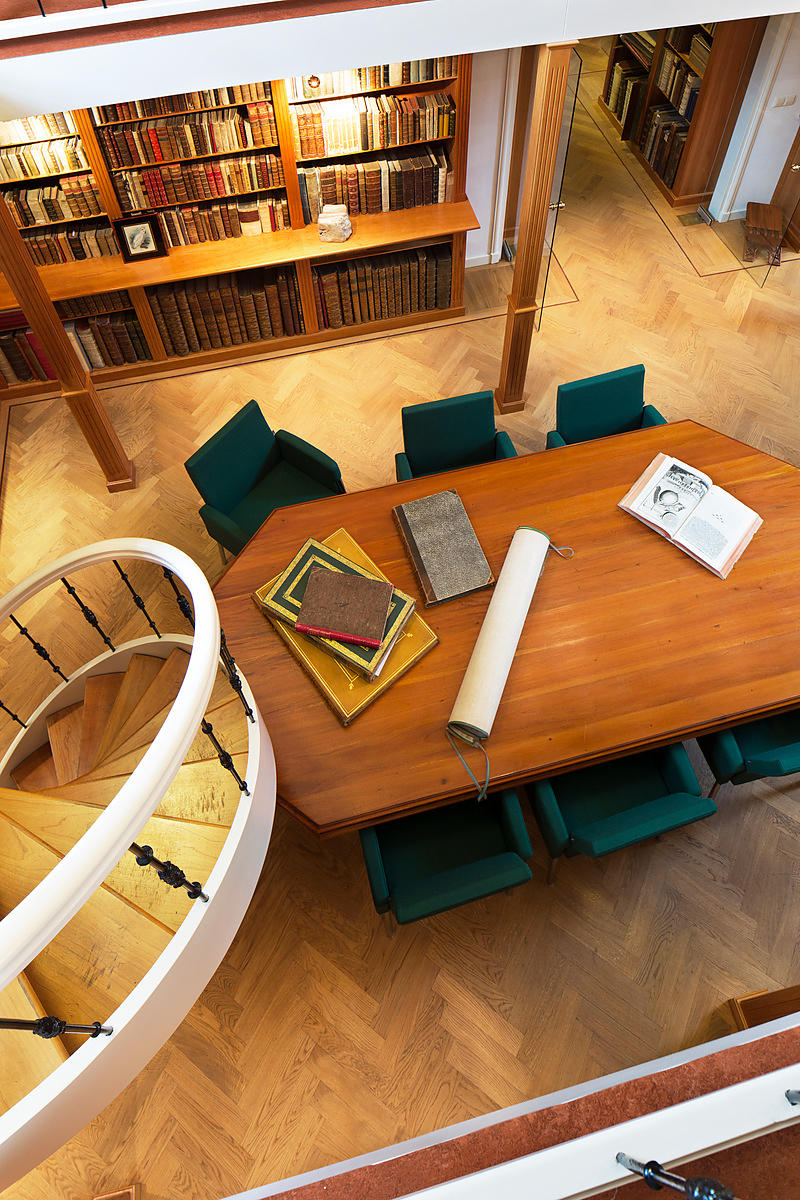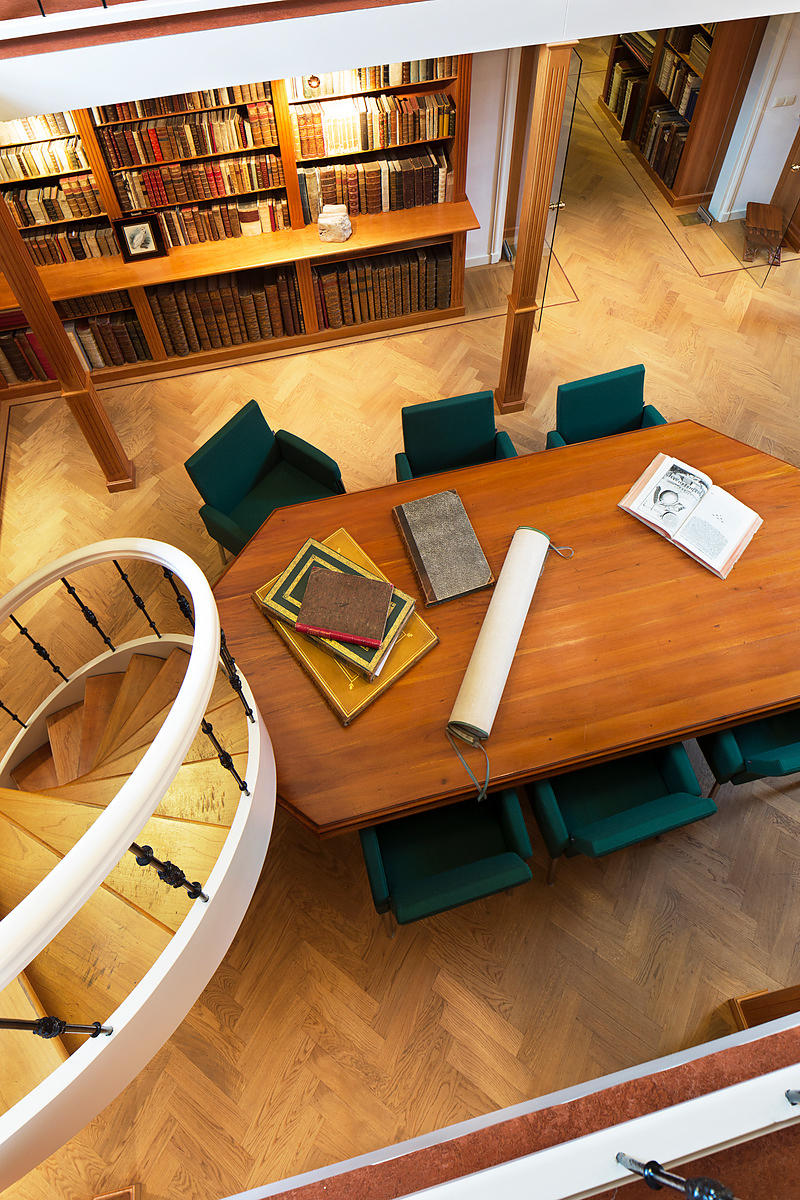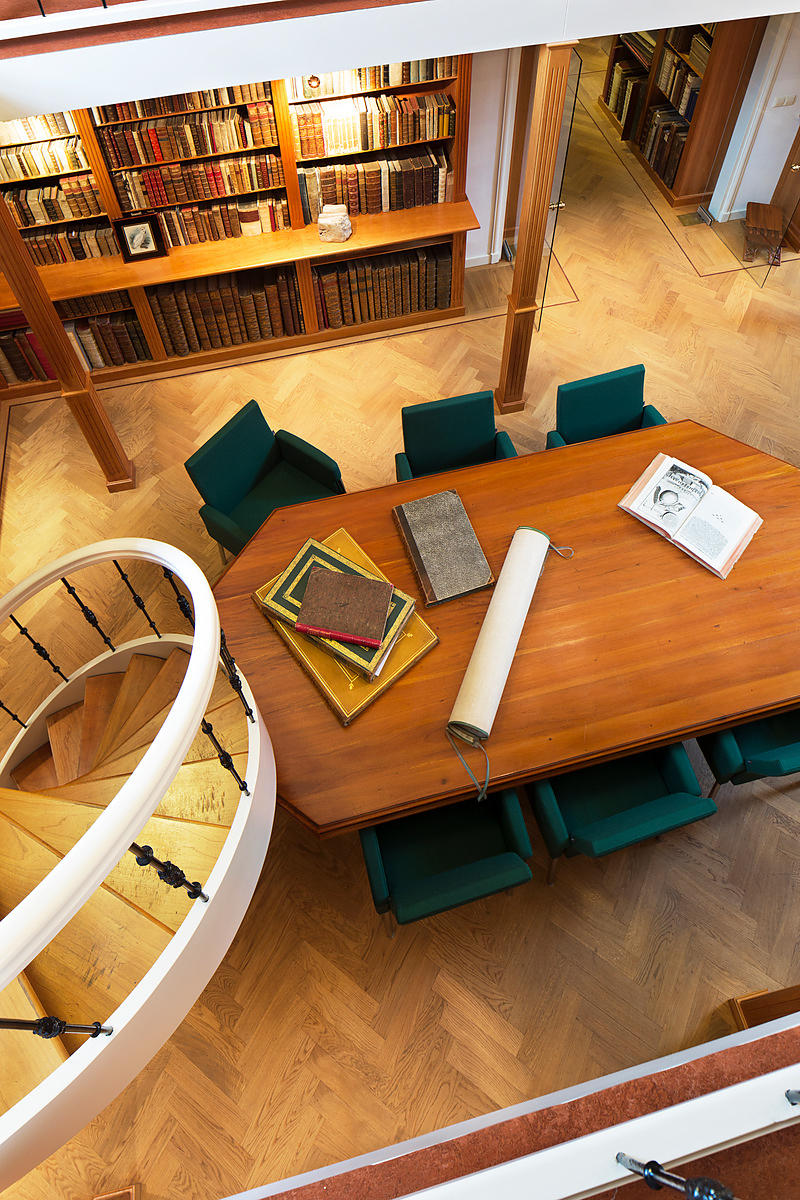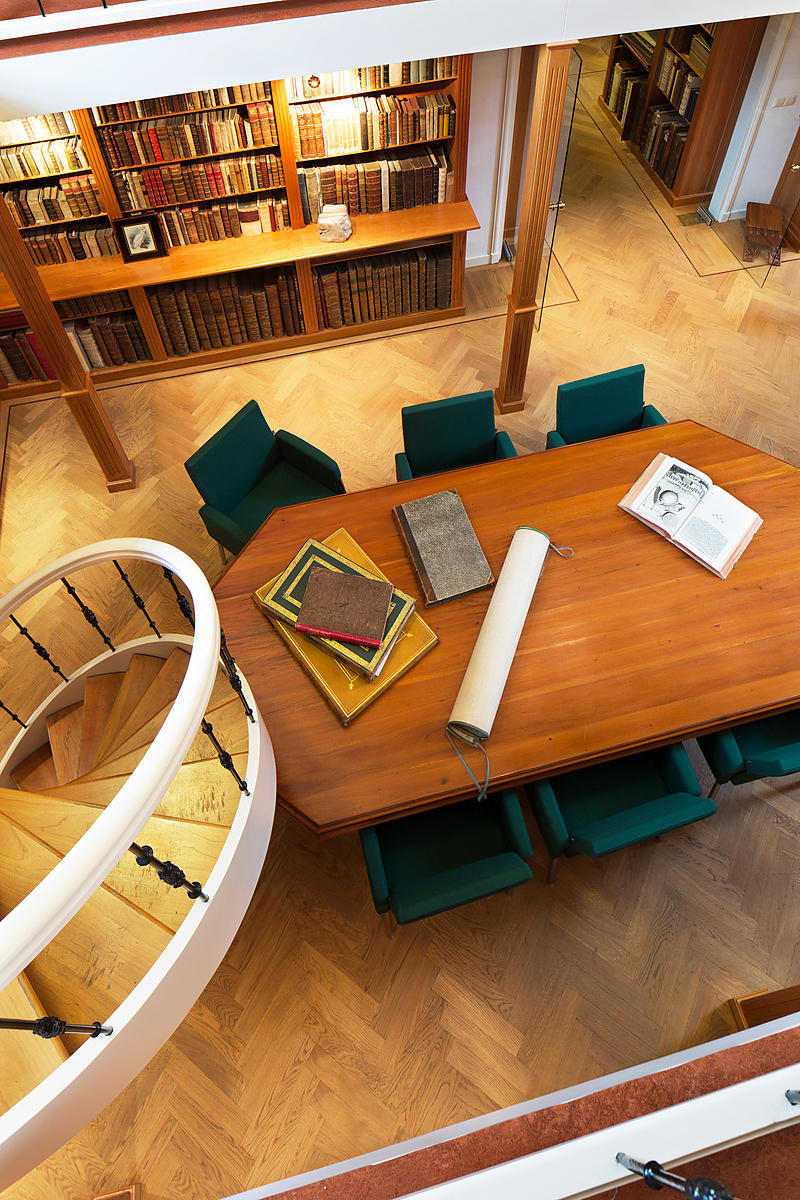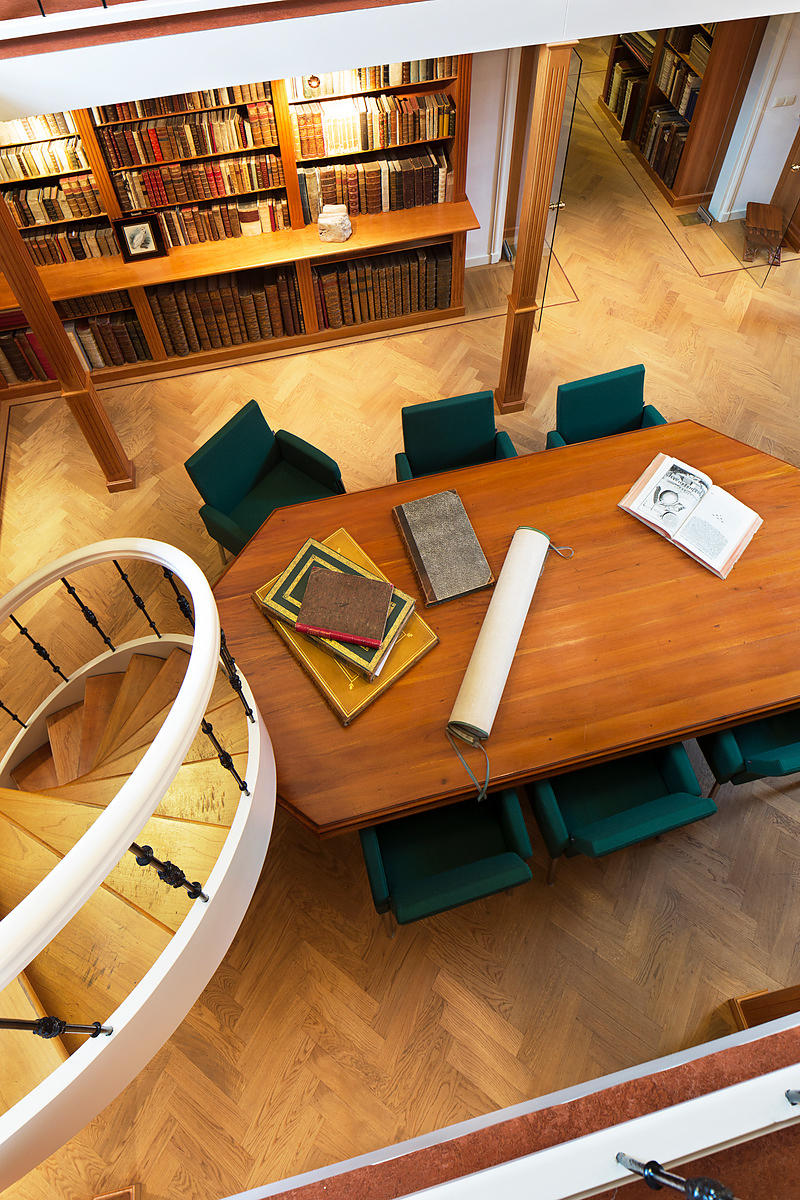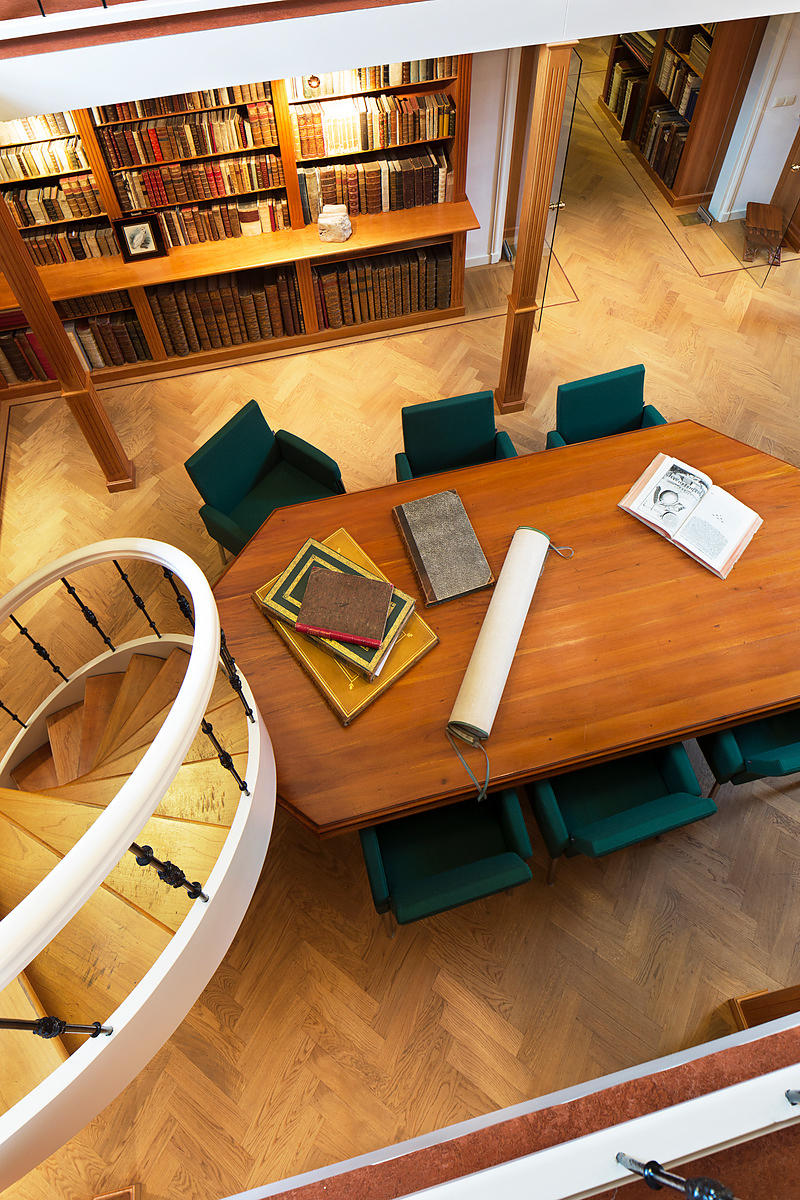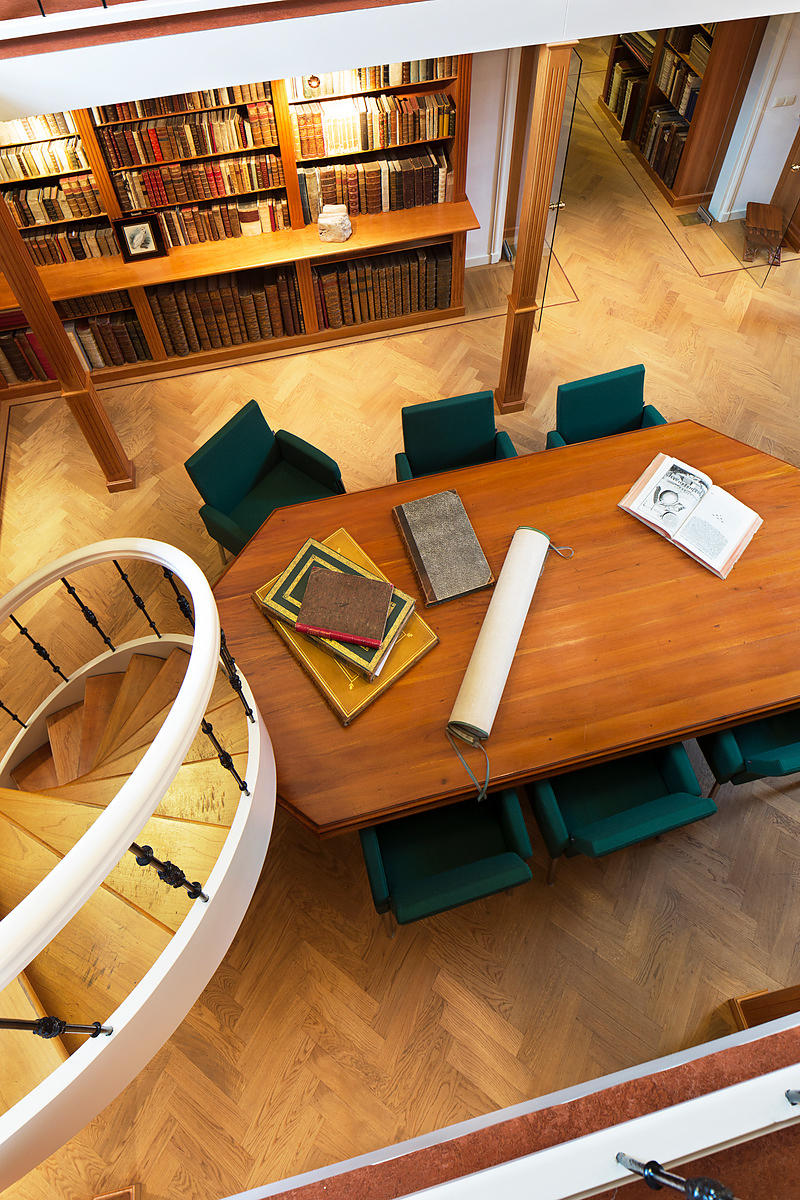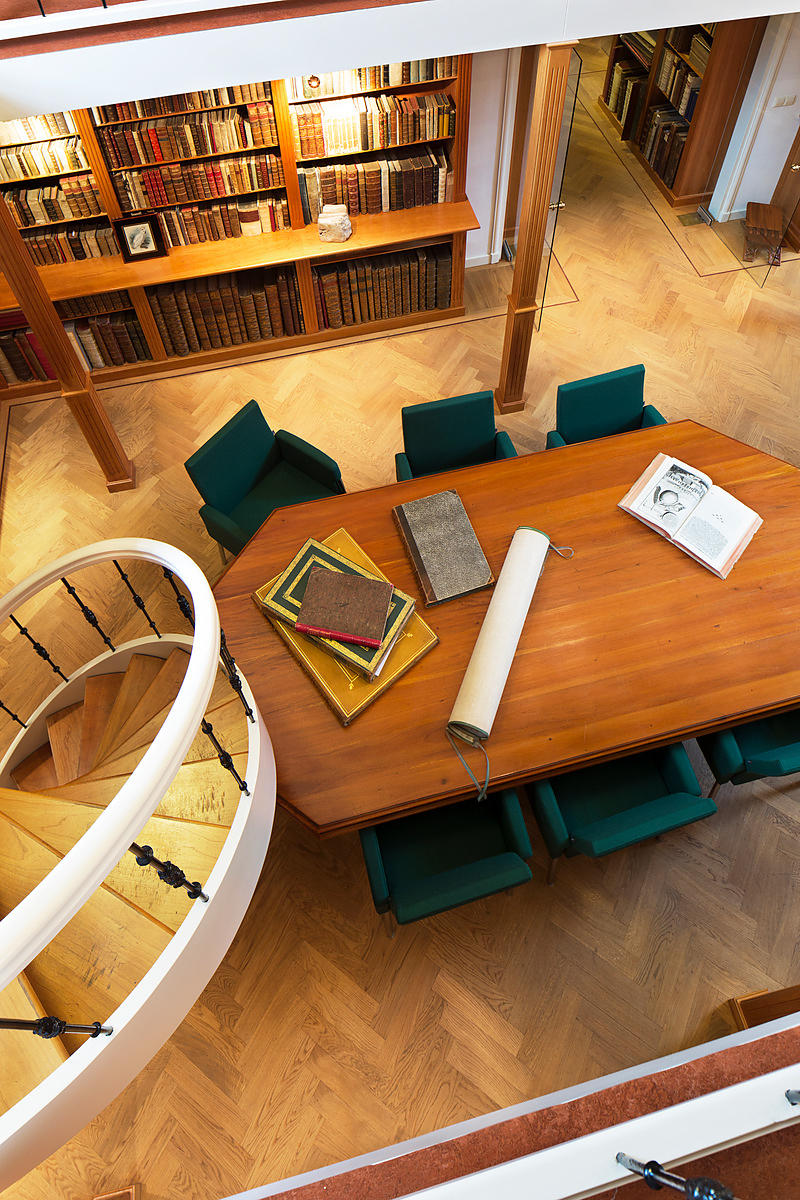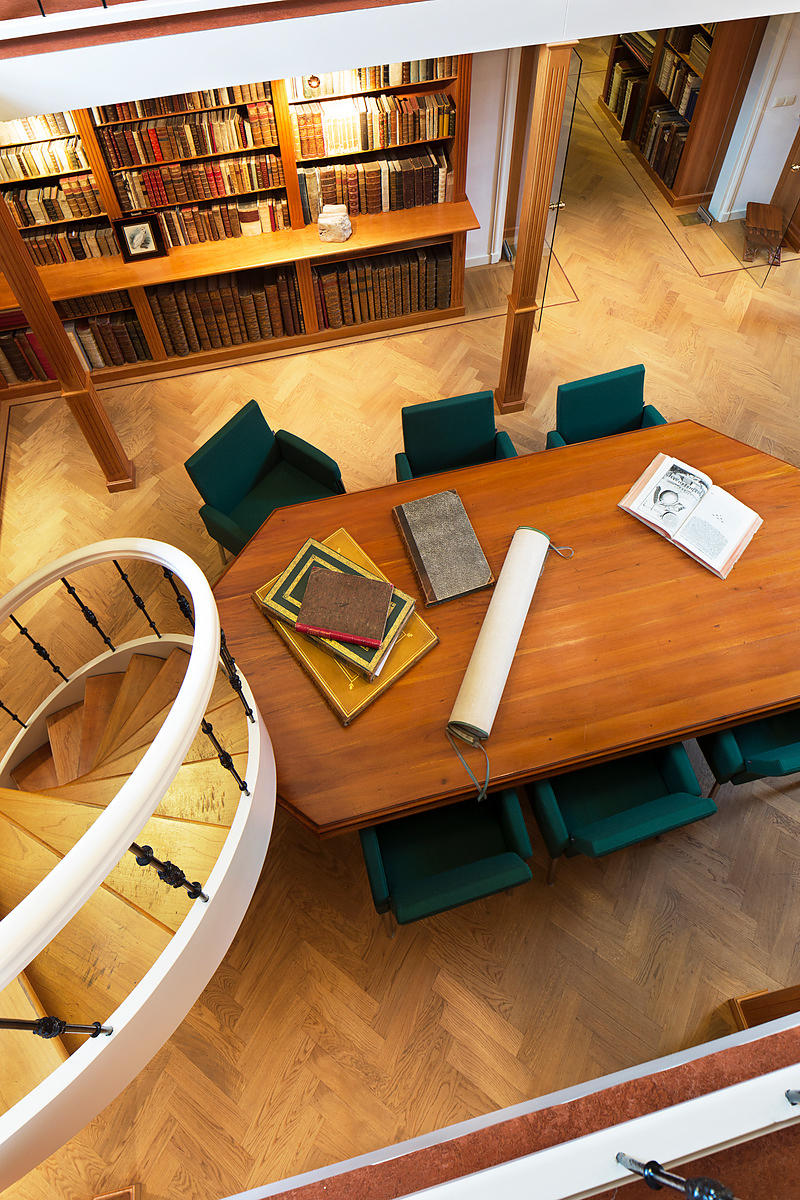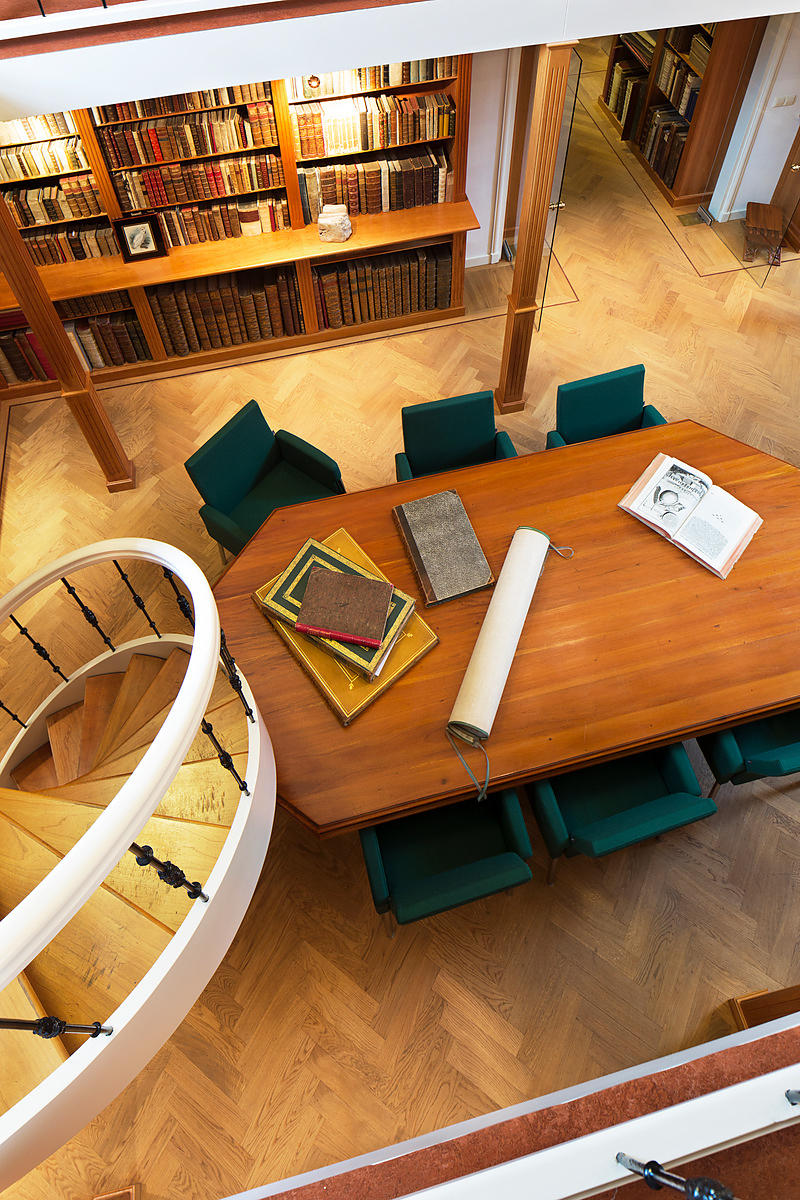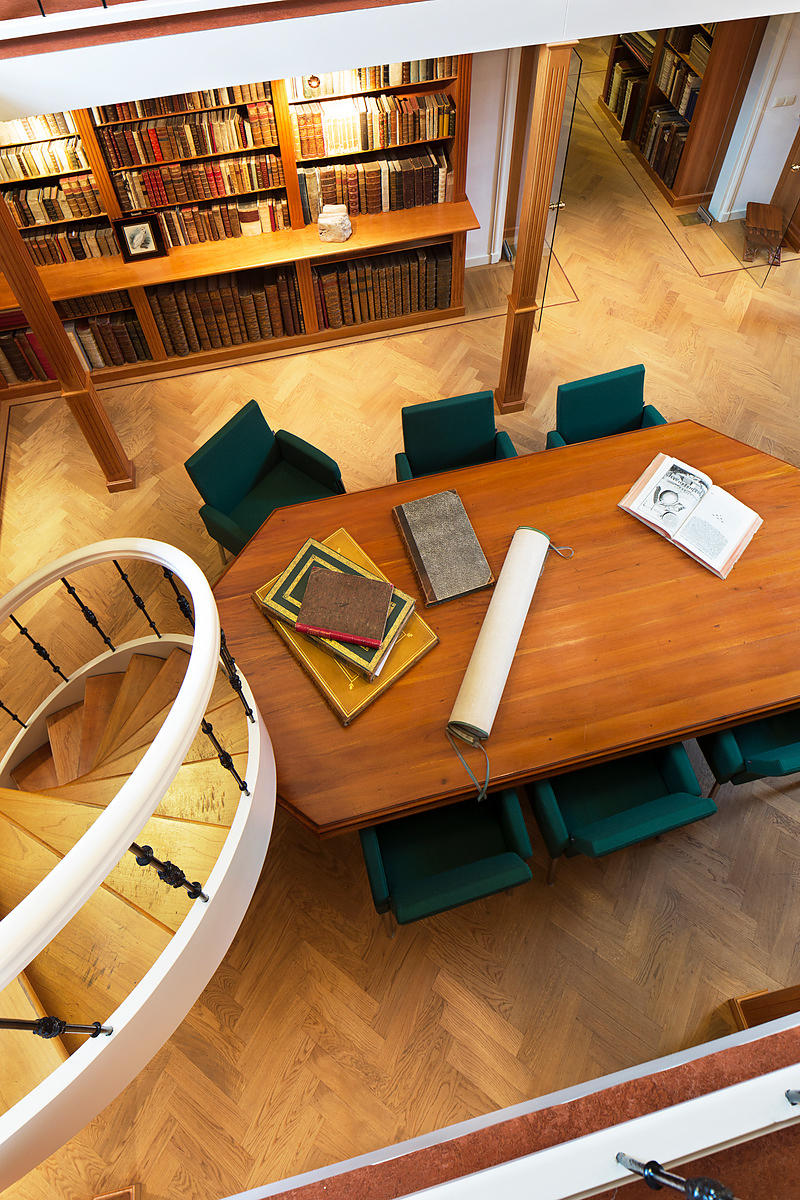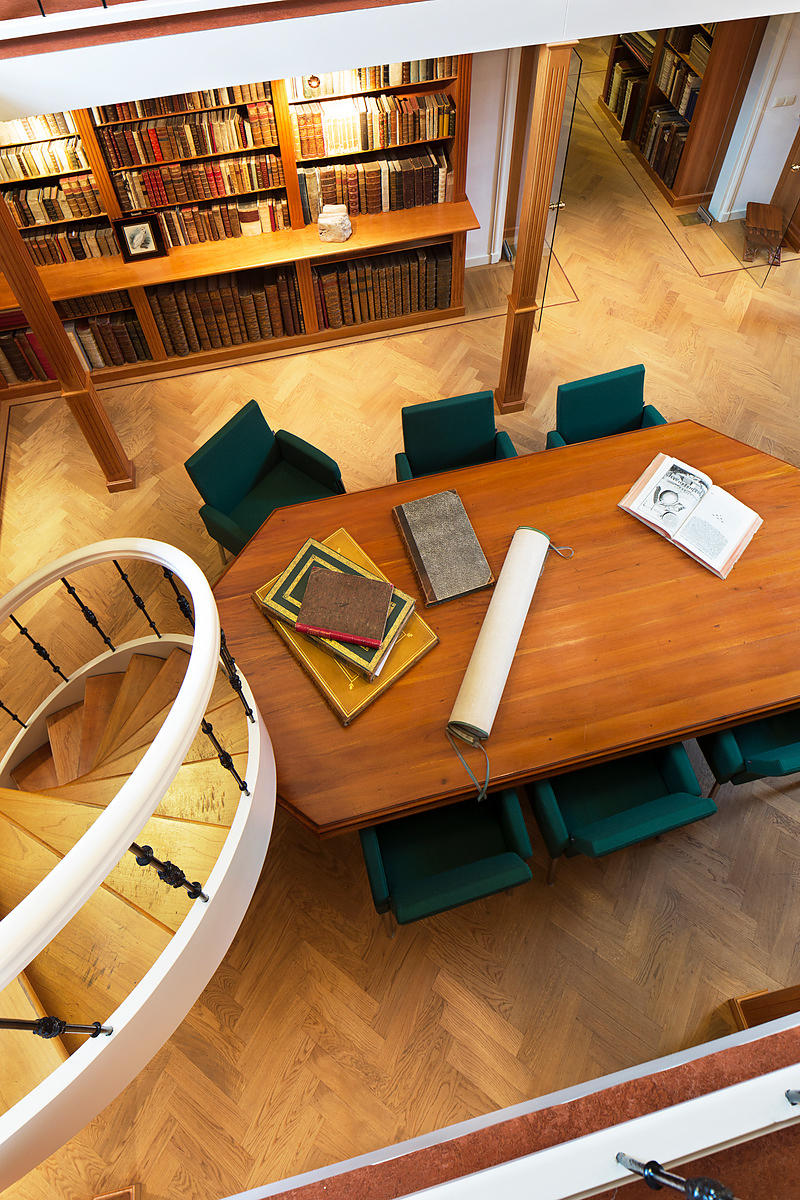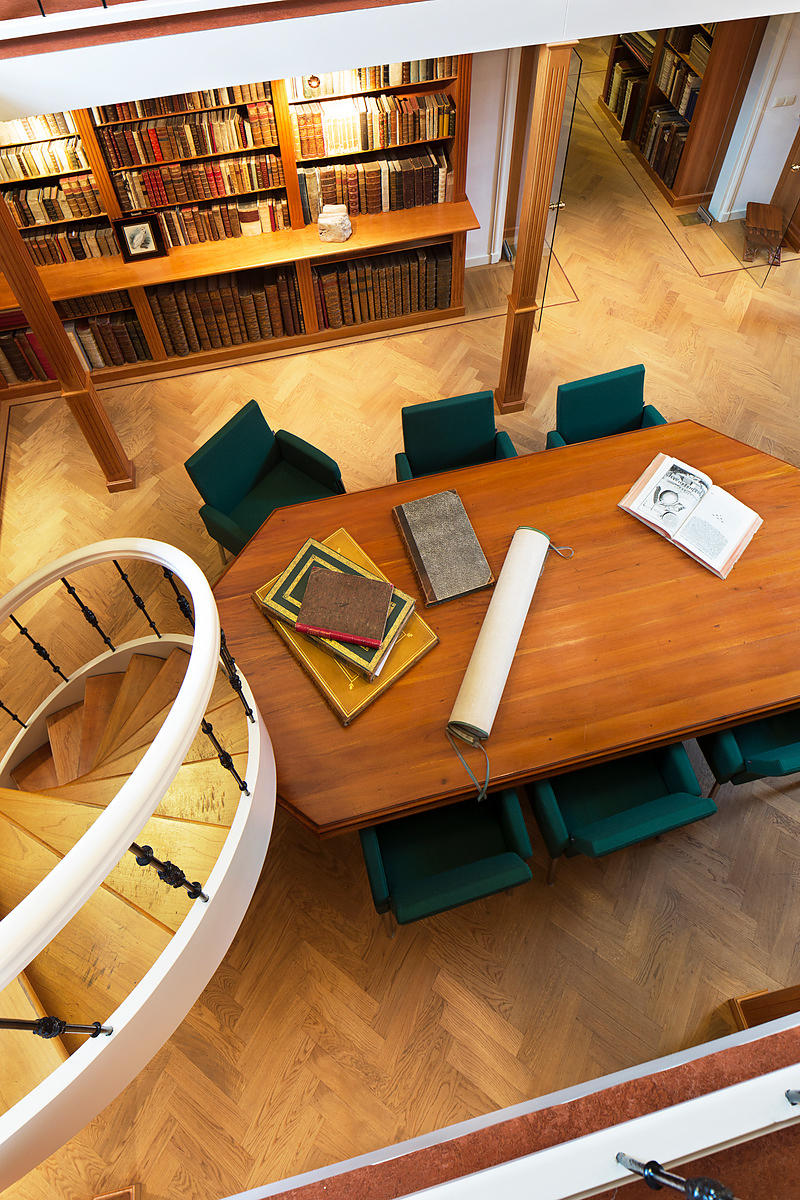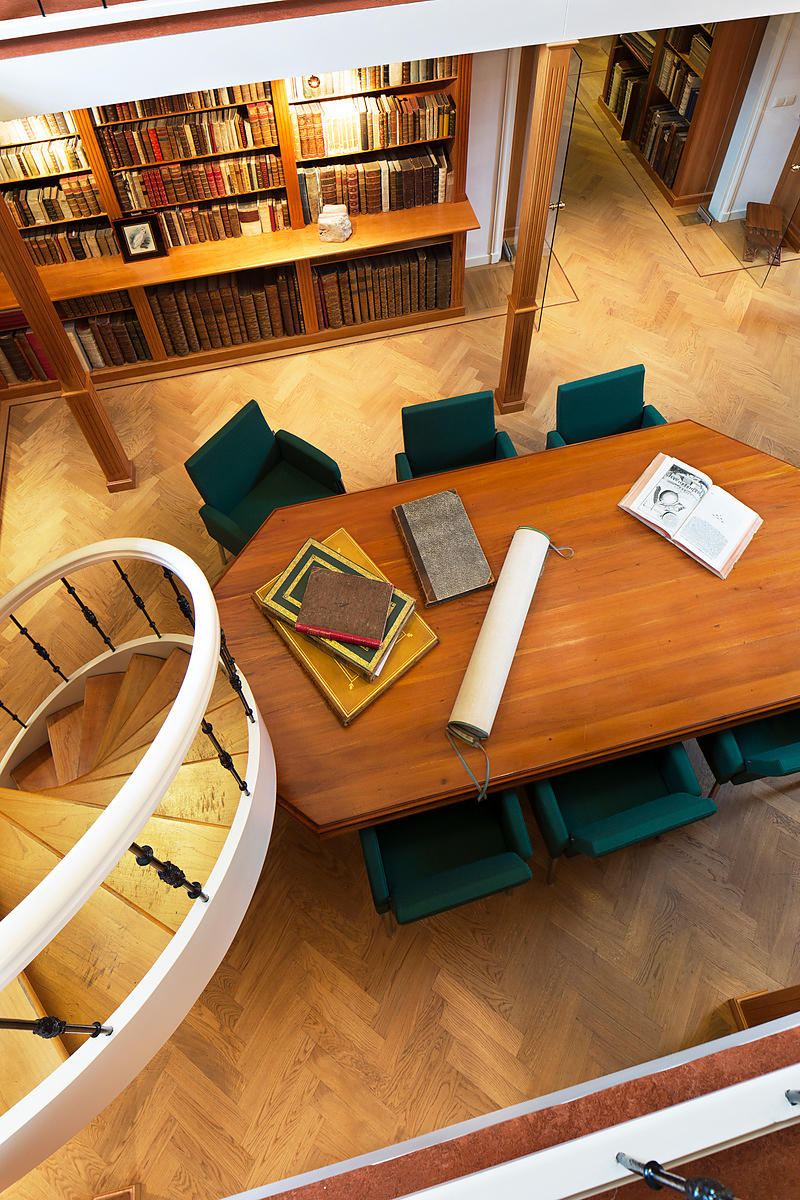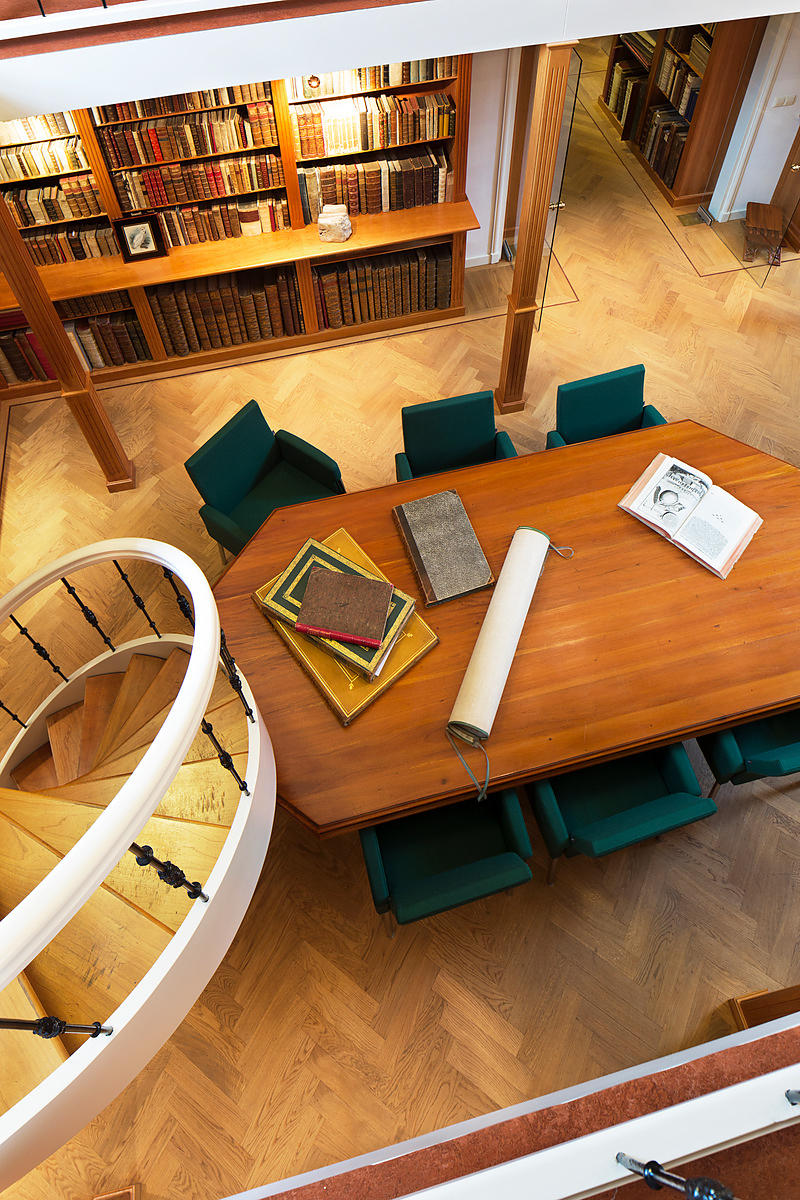 [SCRAP ALBUM].
[Scrap album of pictures cut out of prints].
[Netherlands?, ca. 1790]. Folio (33 x 20.5 cm). A scrap album containing about 350 pictures clipped out of hand-coloured engraved prints, some with engraved texts in Dutch, French or German, and 5 of birds with real feathers in many colours mounted on the engraving to make the birds' bodies. Modern sheepskin made from old materials.
€ 6,500
A scrap album compiled ca. 1790 by clipping about 350 pictures out of hand-coloured engraved prints covering a wide variety of subjects and mounting them on the rectos of the album leaves. Each picture (from 1.5 x 2.5 cm to 19 x 29 cm) has been carefully cut out just outside the lines of the image itself, sometimes including thin lines connecting different parts of a scene. Several include engraved texts in Dutch, French or German, which (along with the Dutch paper of the album leaves) suggests a Dutch origin. Several series can be recognised. The prints include a French political cartoon only months before the beginning of the French Revolution, Islamic figures with German captions including one signed by the Nürnberg print publisher Johann Christoph Schmidhammer (ca. 1715?-ca. 1775/85?), a group of Far Eastern figures including one signed by the Augsburg print engraver and publisher Martin Engelbrecht (1684-1756), and the other prints seem likely to date from the period ca. 1750-ca. 1790 as well. They include series of costumes, trades, hunting scenes, carriages, musicians, military scenes, ships and boats, village and pastoral scenes, plants, animals, Jewish religious ceremonies, and more. Twenty-eight or twenty-nine come from an engraved Robinson Crusoe with French captions.
The last leaf with a hole torn in the gutter margin, and a stain (from a plant pressed in the book?) slightly affecting one print, but generally in fine condition. Binding very good. A fascinating collection of pictures from 18th-century coloured prints, many from very rare series.

Related Subjects: