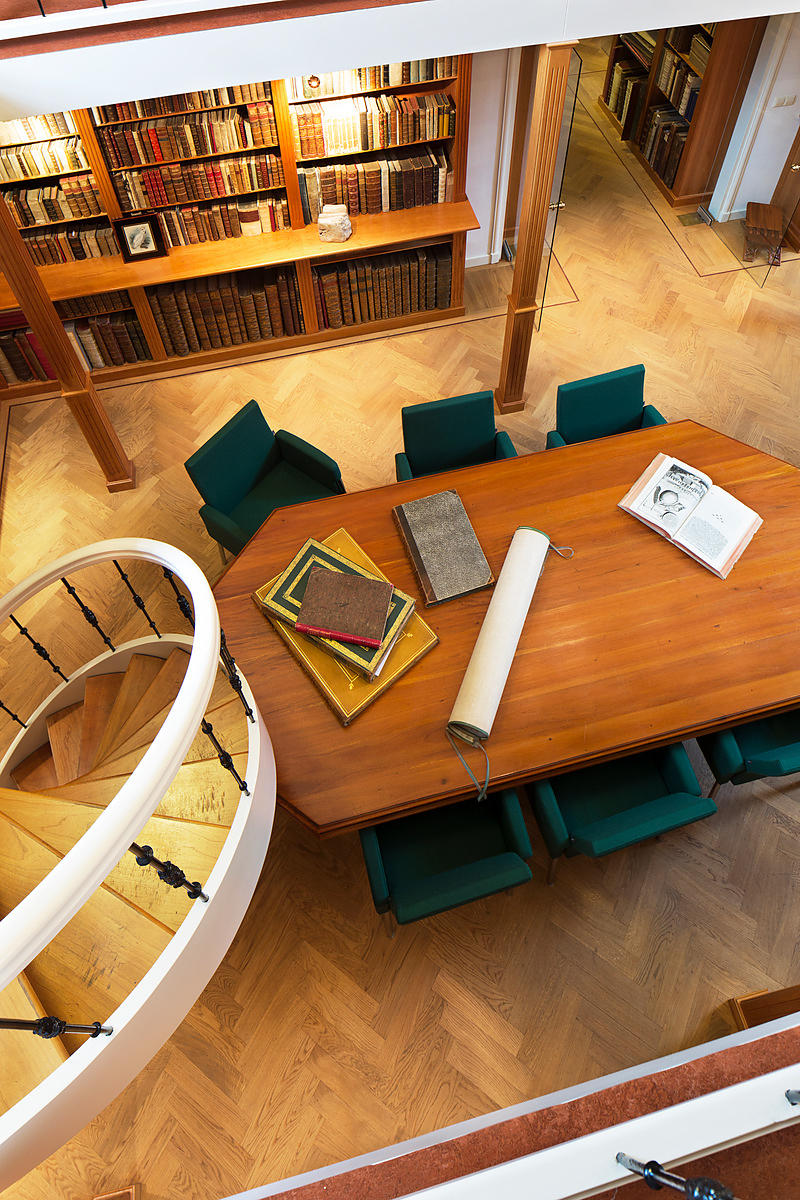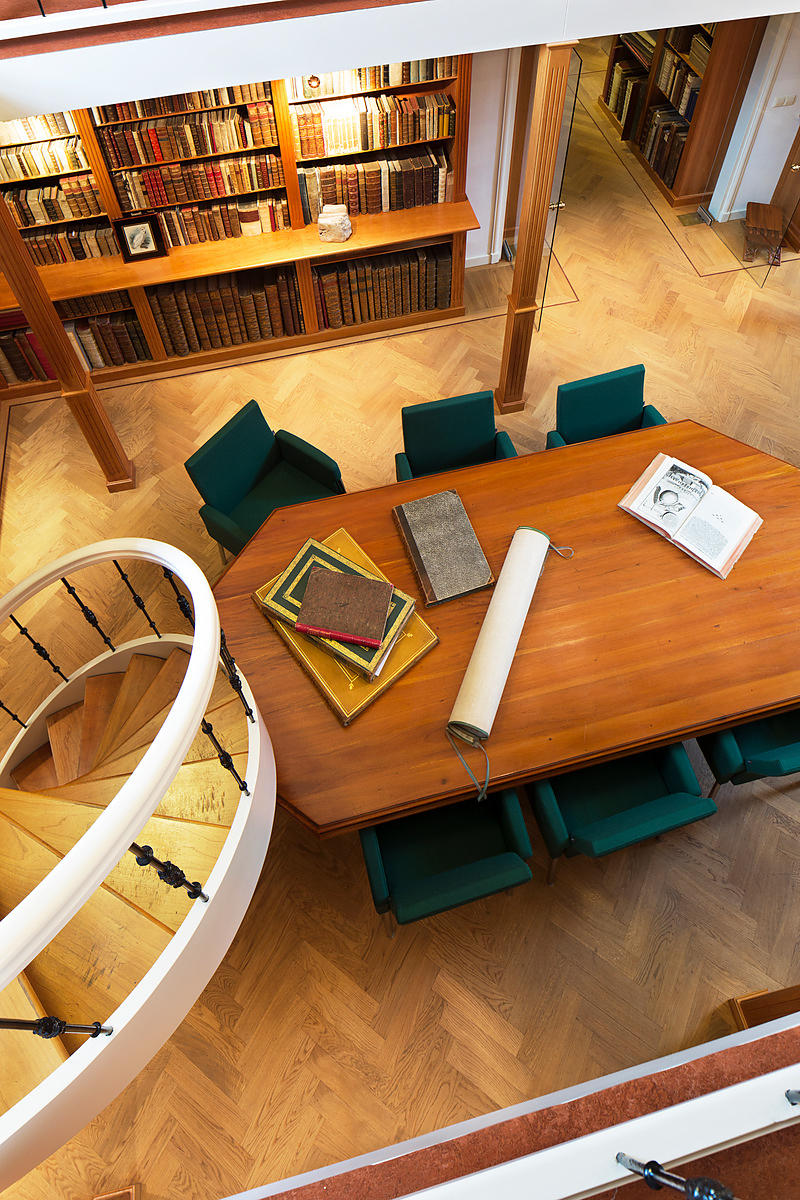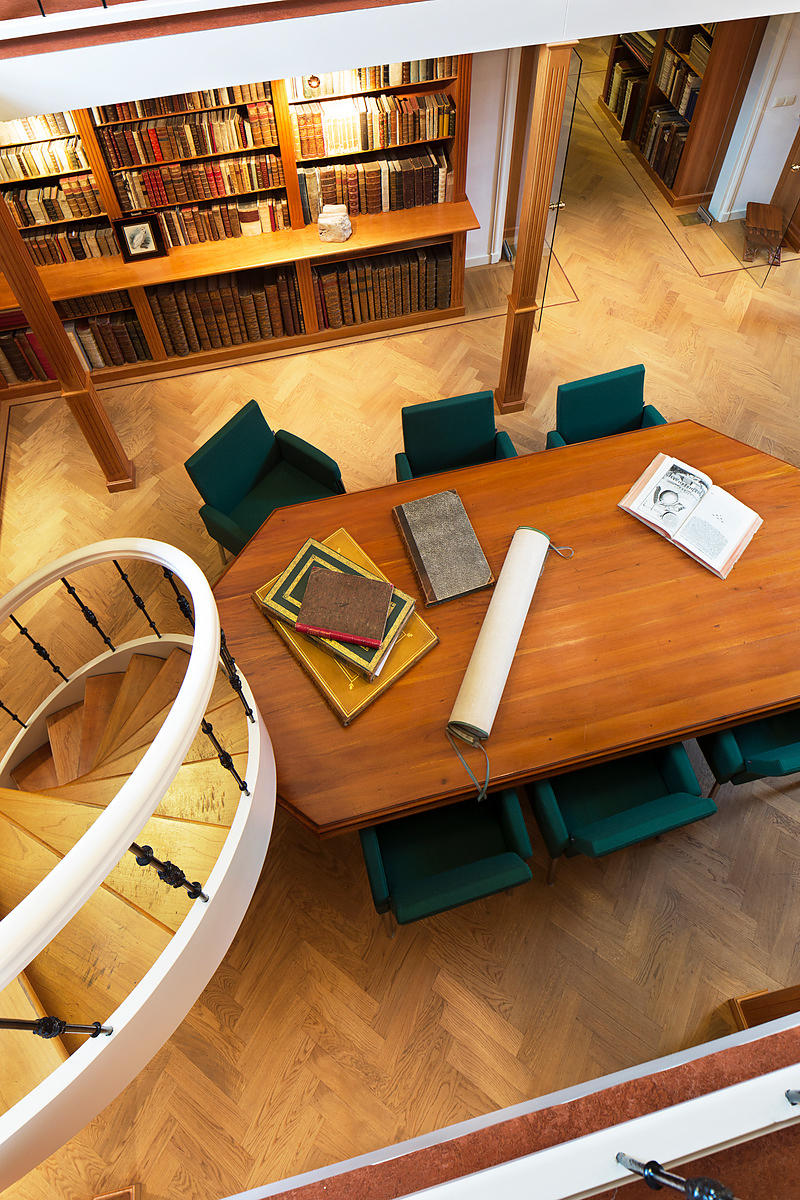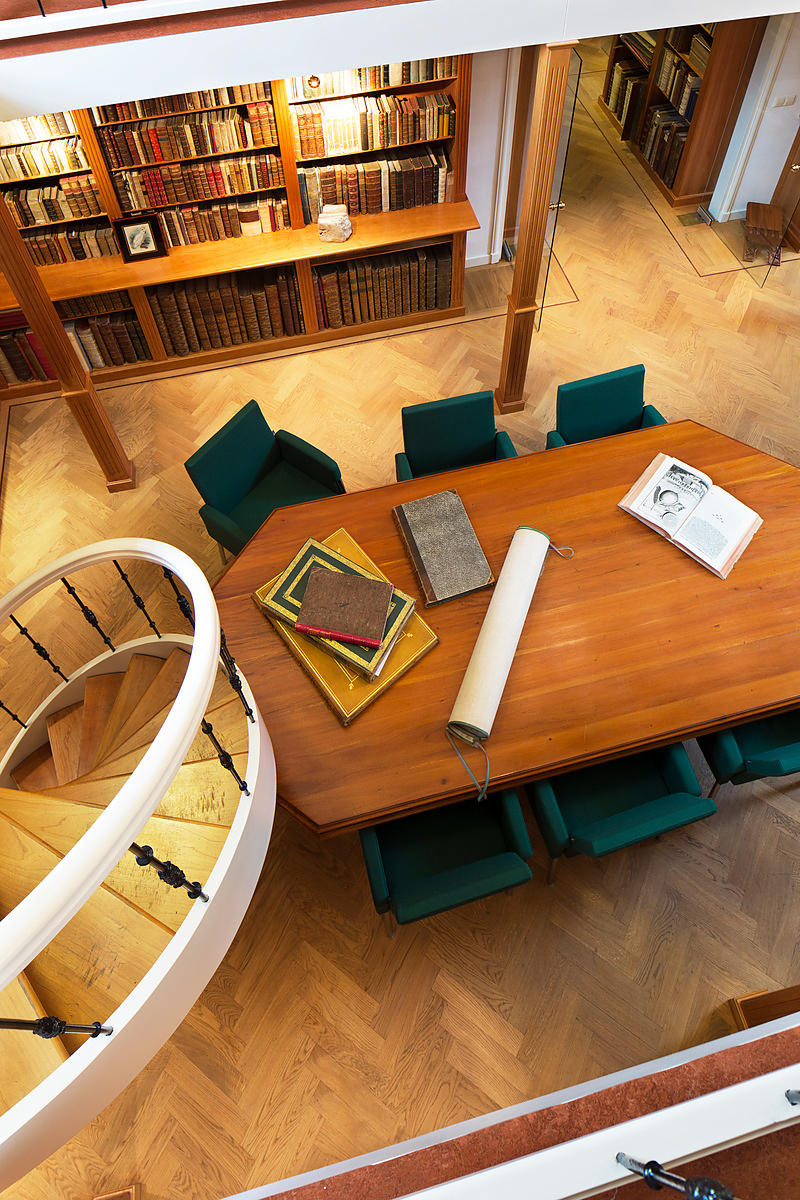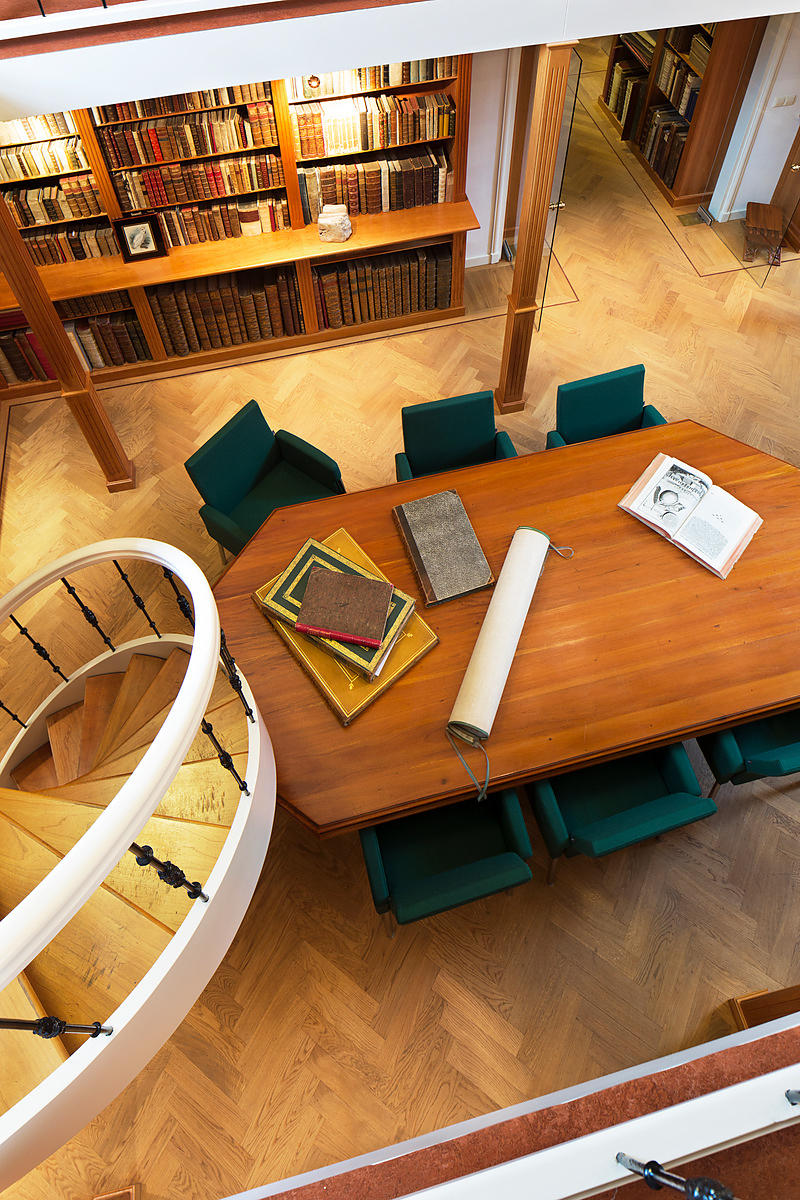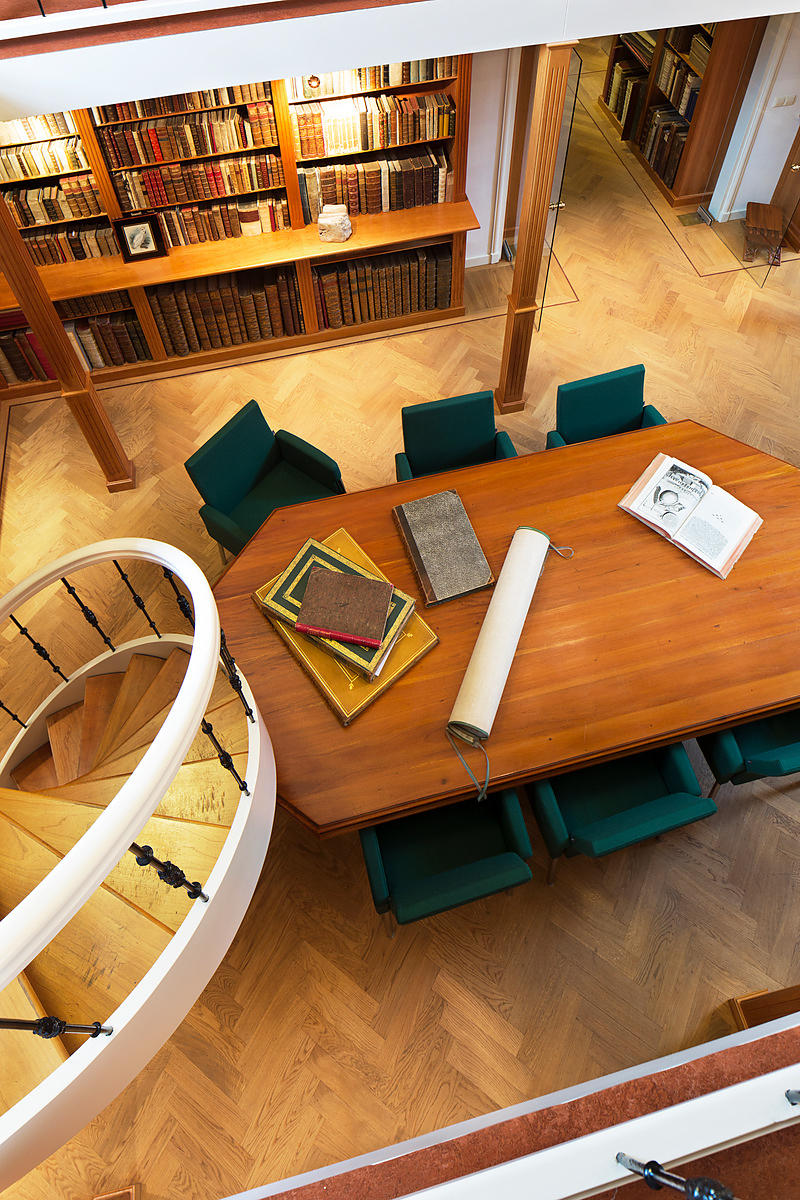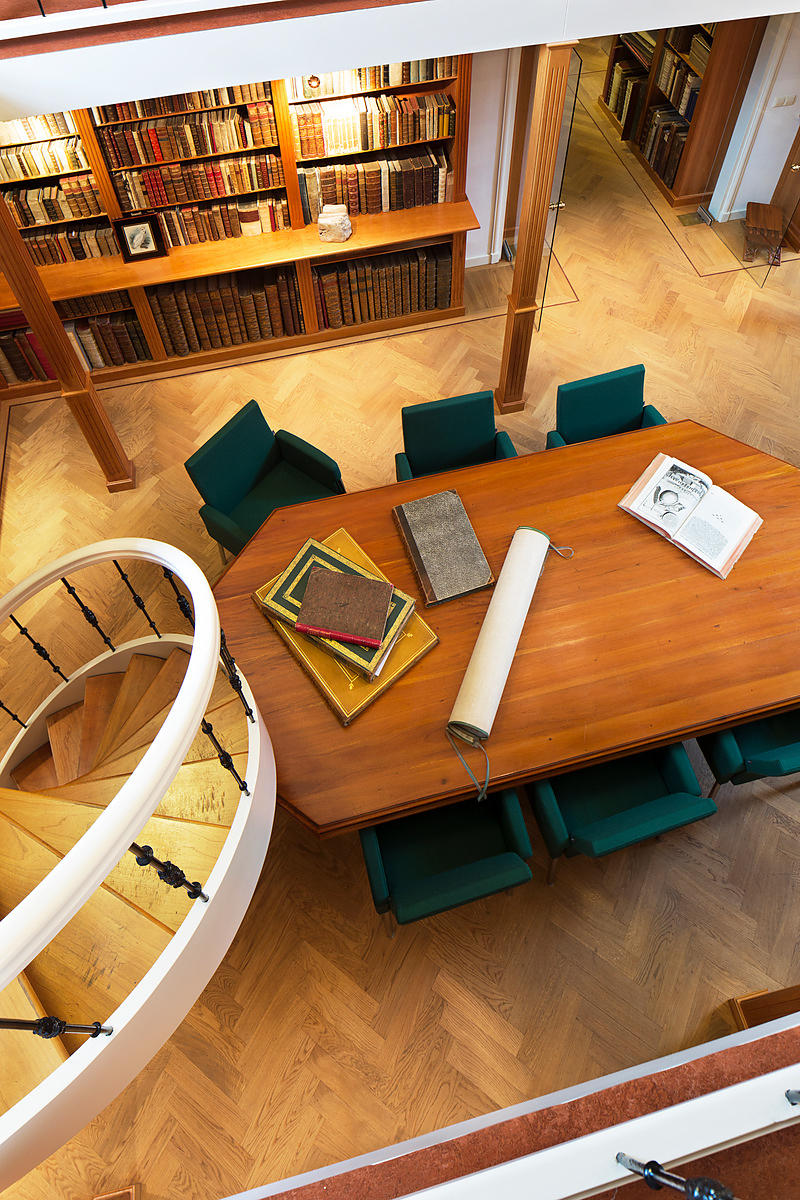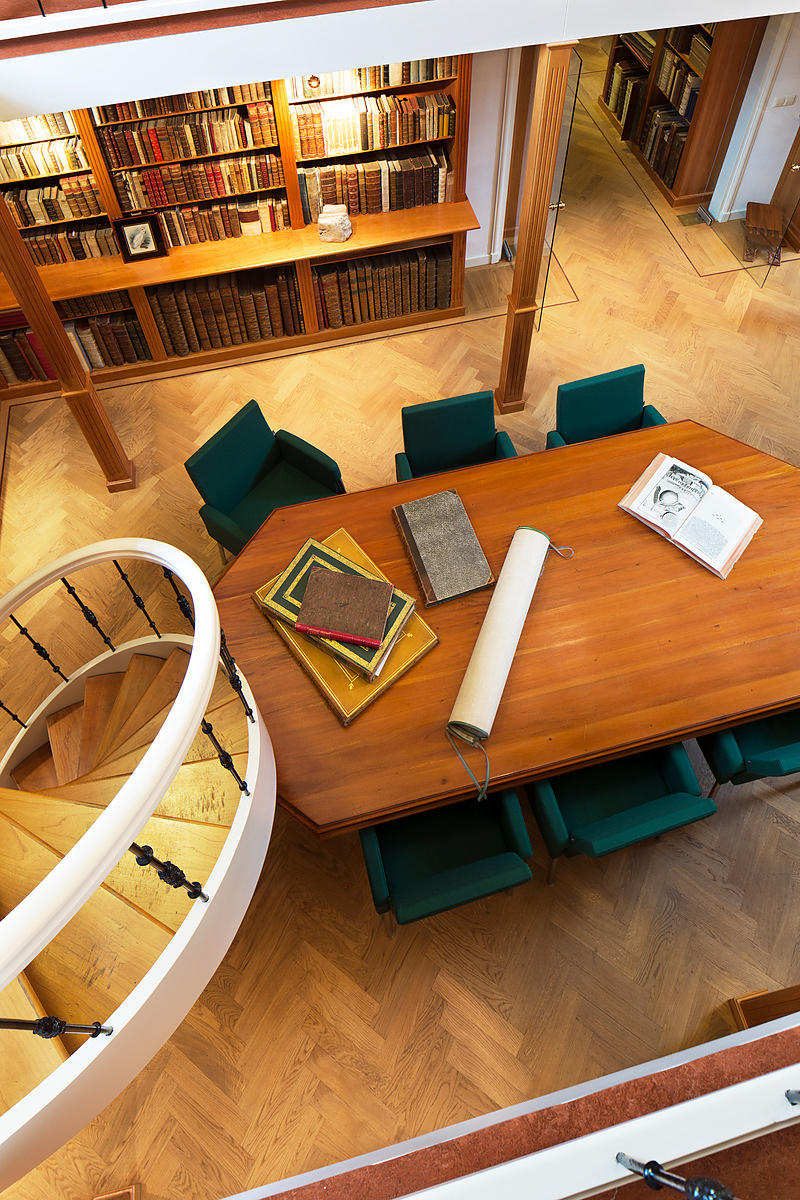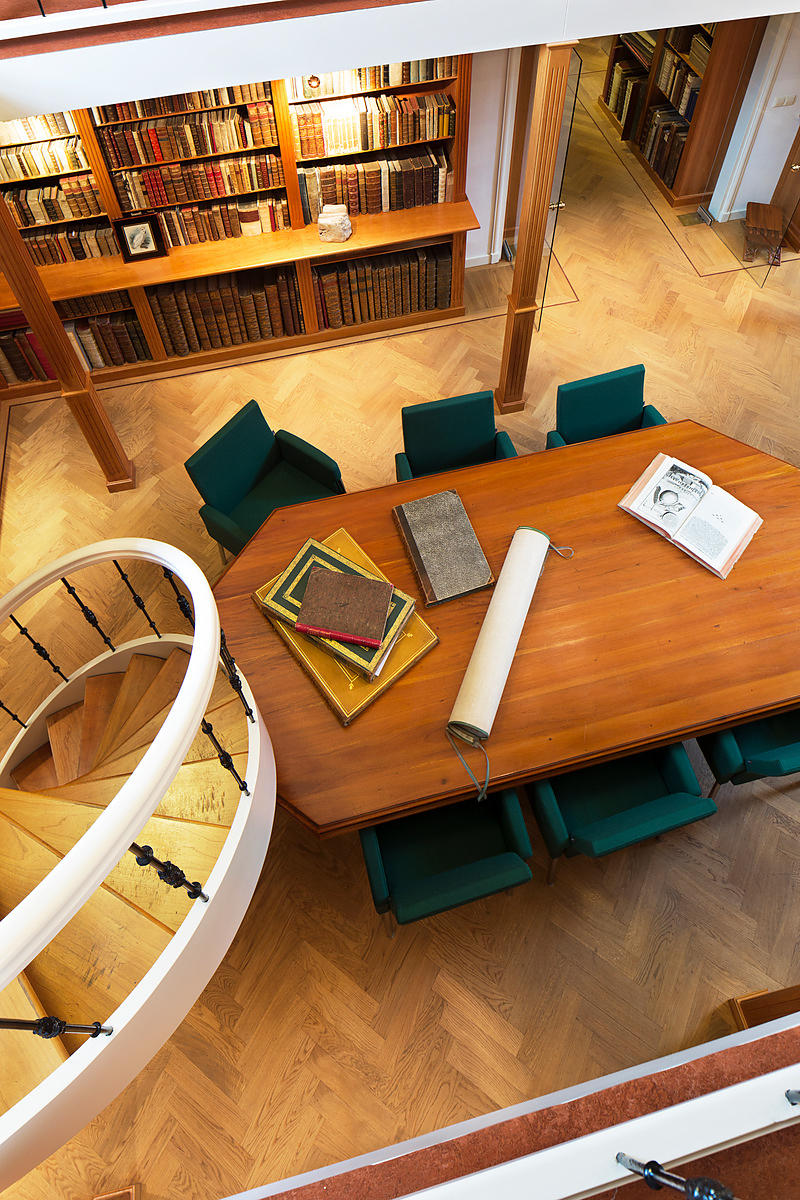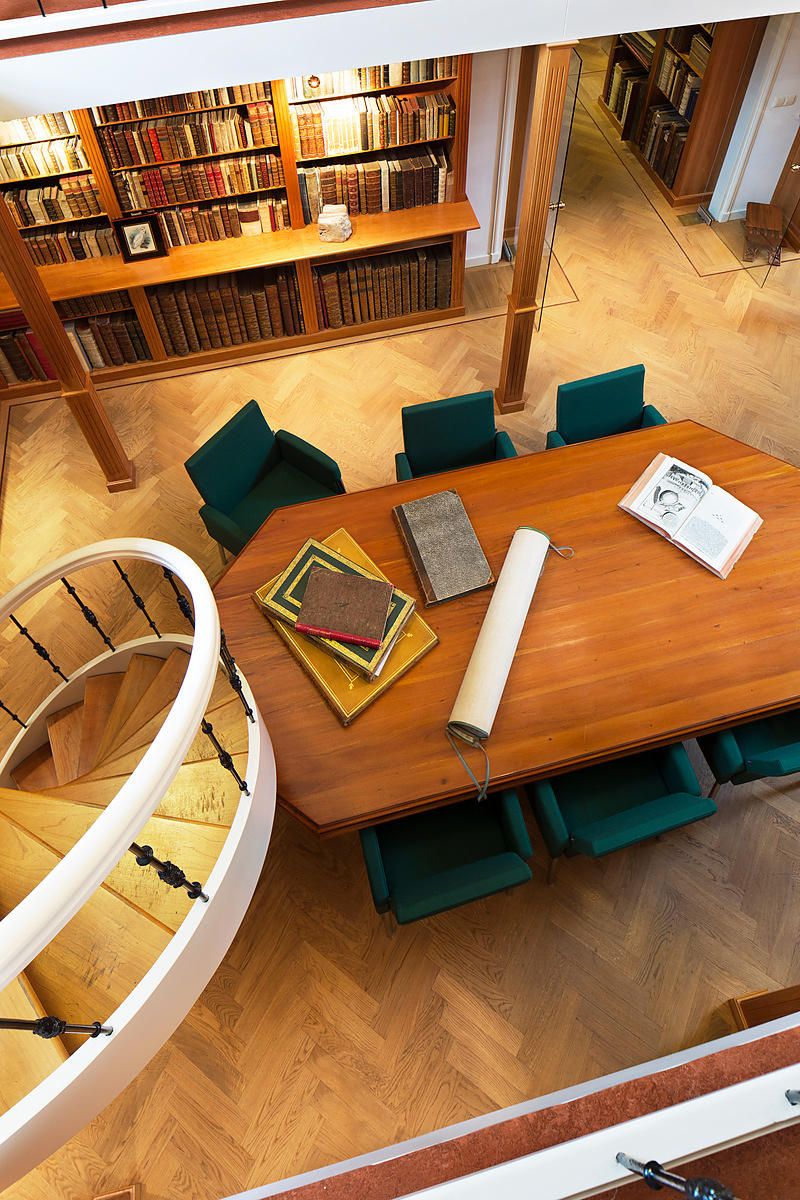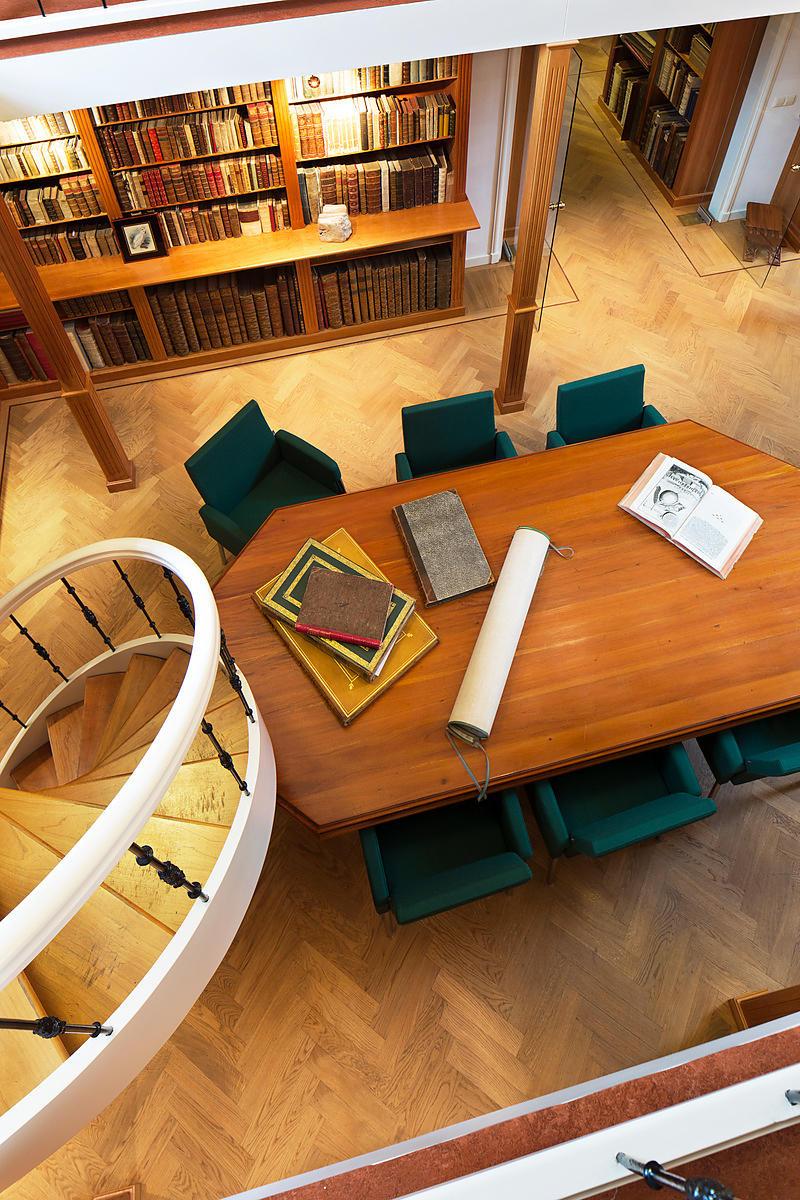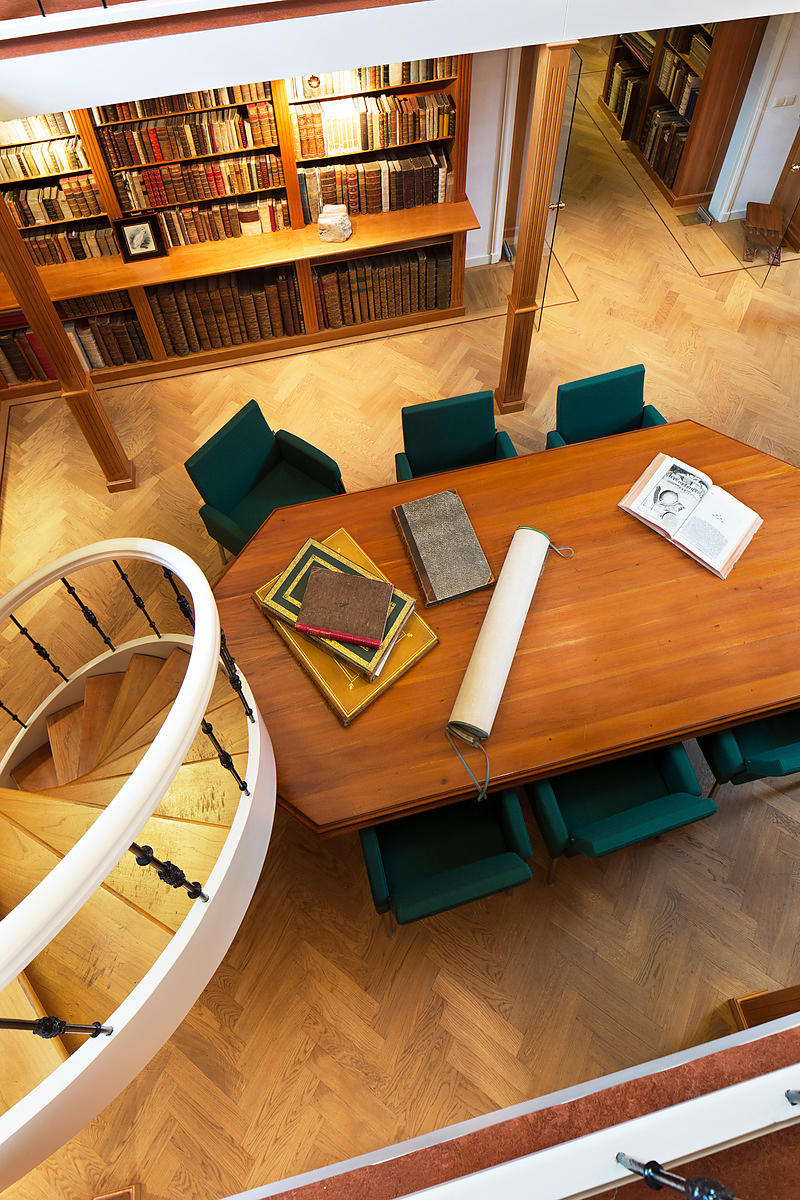 [SONGBOOK - DUTCH].
Den nieuwen verbeterden lust-hof, gheplant vol uytgelesene, eerlijcke, amoreuse ende vrolijcke ghesanghen, als Mey, bruylofts, tafel, ende Nieu jaers liedekens, met noch verscheyden tsamen-spreeckinghen tusschen vryer en vryster. Verciert met seeckere copere figueren die opte liedekens accorderen. Item is och hier achter tot een besluyt by ghevoeght, een Bruylofts Bancket, versien niet dan met stichtelijck tafel ande bruylofts liedekens: alles o goede mate ende voysen ghestelt van verscheyden experte componisten, noyt te voren ghedruckt. Den vierden druck ghebetert.
[VLACQ, Michiel]. Bruylofts bancket. Verciert met veerthien liedekens, dienende tot vermakelijckheyt ende stichtinghe, so wel in bruyloften als in andere eerlijcke vergaderinghen van oude ofte jonghe lieden. Van nieus in druck ghebracht ende ghemaeckt door M.V. (= Michiel Vlacq) binnen der Goude. Daer by noch andere liedekens van experte componisten ghevoecht zijn ...
[Amsterdam, Dirck Pietersz. Pers, [ca. 1610]. 2 parts in 1 volume. Oblong 8vo. Each title-page with the same large engraving of a company making music (with a woman playing the virginal and a man and woman playing lutes) and drinking wine in a bower in a garden (8.5 x 16.5 cm) after David Vinckboons, and 9 half-page engravings (13 x 9 cm), probably by the same engraver (also after Vinckboons?). Set partly in civilité types. Modern red morocco, each board lavishly gold-tooled with a floral border, corner pieces, little stars, with the title (front board) and "Amstelredam" (back board) in gold in a laurel wreath, the compartments of the spine gold-tooled, gold-tooled turn-ins and board edges, marbled endpapers, gilt edges (by Charles De SAMBLANX in Brussels, dated 1921). Subtly rebacked. [8], 96; [2], 1, 4-24 pp.
€ 13,500
Rare fourth edition (the second to include the new early work of Hoofd and Vondel) of one of the most important and rarest Dutch songbooks, published for the "jeunesse dorée". Songbooks were a very popular genre in the Netherlands during the last quarter of the 16th and first of the 17th centuries - the beginning of the Dutch golden age. These songbooks were mostly printed in oblong format, and were undoubtedly connected with the new genre of the love-emblem book, so characteristic for the new Dutch Republic.
The songbook originally contained 63 songs, 24 short poetical texts ("entremets"), 2 madrigals and 1 sonnet, plus the Bruylofts-bancket by Michiel Vlacq from Gouda. The book does not name the authors of the songs, but most sign them with their mottos, some identified as leading Amsterdam rhetoricians. Some of the "entremets" are by the famous poets Roemer Visscher and Hendrick Laurensz. Spieghel.
Among the songs and poems that Dirck Pietersz. Pers added in the third and fourth editions, moreover, are four poems by the young Pieter Cornelisz. Hooft (1581-16470 and at least three by the young Joost van den Vondel (1587-1679), as well as two by Karel van Mander and translations of two Pierre de Ronsard poems by Jacob van der Schuere.
The beautiful large engraving that appears on both title-pages shows a company making music and drinking wine in a bower in a garden. At least on the second title-page it represents a wedding feast. It was drawn by the painter and engraver David Vinckboons (1576-1633) from Malines (Mechelen), who moved to Antwerp in 1579 and to Amsterdam in 1591, and is signed with his monogram, "DVB inv:". The 9 half-page engravings (13 x 9 cm) show courting couples probably by the same artist and were commissioned especially for the 1602 Nieuwen Lust-hof (one plate is new in the third and fourth editions). They have sometimes been attributed to Claes Jansz. Visscher (1587-1637), but he would have been only about 15 years old when they appeared.
The spectacular binding is by the leading Brussels bookbinder Charles De Samblanx (1855-1943), apprenticed to J. Dubois dEnghien, set up as senior partner with Jacques Weckesser in 1882 then on his own in 1909. "Son œuvre, extrêmement abondant et varié, offrait dans tous les genres des spécimens remarquables. Il avait contribué, pour une large part, à maintenir dans notre pays l'art de la reliure au niveau élevé où l'avaient porté nos bons relieurs des périodes romantique et Second Empire" (Dubois dEnghien).
Fine copy of a rare and important songbook, in a beautiful bibliophile red morocco binding (1921); from the library of the famous book collector General Jacques Willems. Carter & Vervliet, Civilité types 309; H. de la Fontaine Verwey, Uit de wereld van het boek II, p. 63; Hollstein XXXVII (David Vinckboons), p. 34; A.A. Keersmaekers, Wandelend in den Nieuwen Lust-hof (1985), passim; Leendertz, Bibl. Hooft 193; Scheurleer, Liedboeken I, p. 137; Scheepers I, 295 ("Een der zeldzaamste Nederl. liedboeken"; STCN (7 copies); Unger, Bibl. Vondel, p. 156; Cat. Vondeltentoonstelling 157; for the binder: Laurence Delsaux, Charles De Samblanx & Jacques Weckesser, relieurs (1992), pp. 7-12 & passim; H. Dubois dEnghien, La reliure en Belgique au 19e siècle, pp. 147-152; Sorgeloos & Wittock, Quatre siecles de reliure en Belgique 1500-1900, III, 171-172.
Related Subjects: