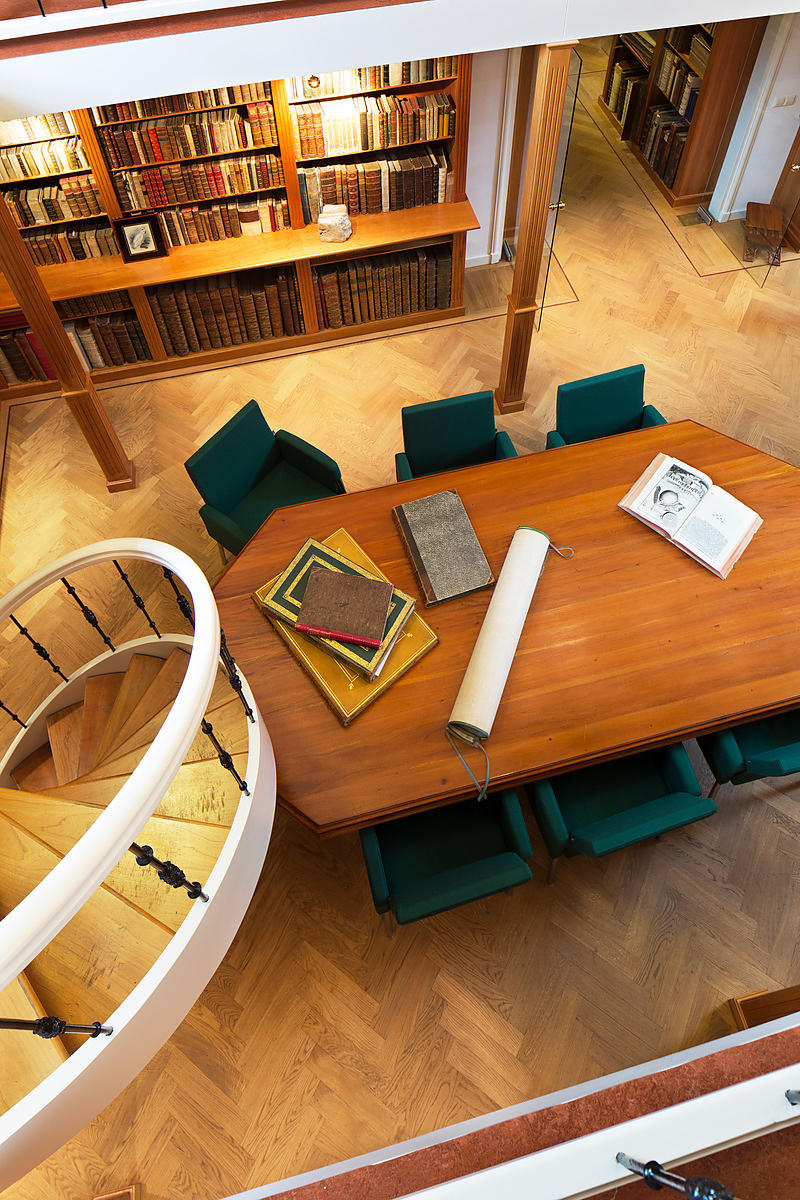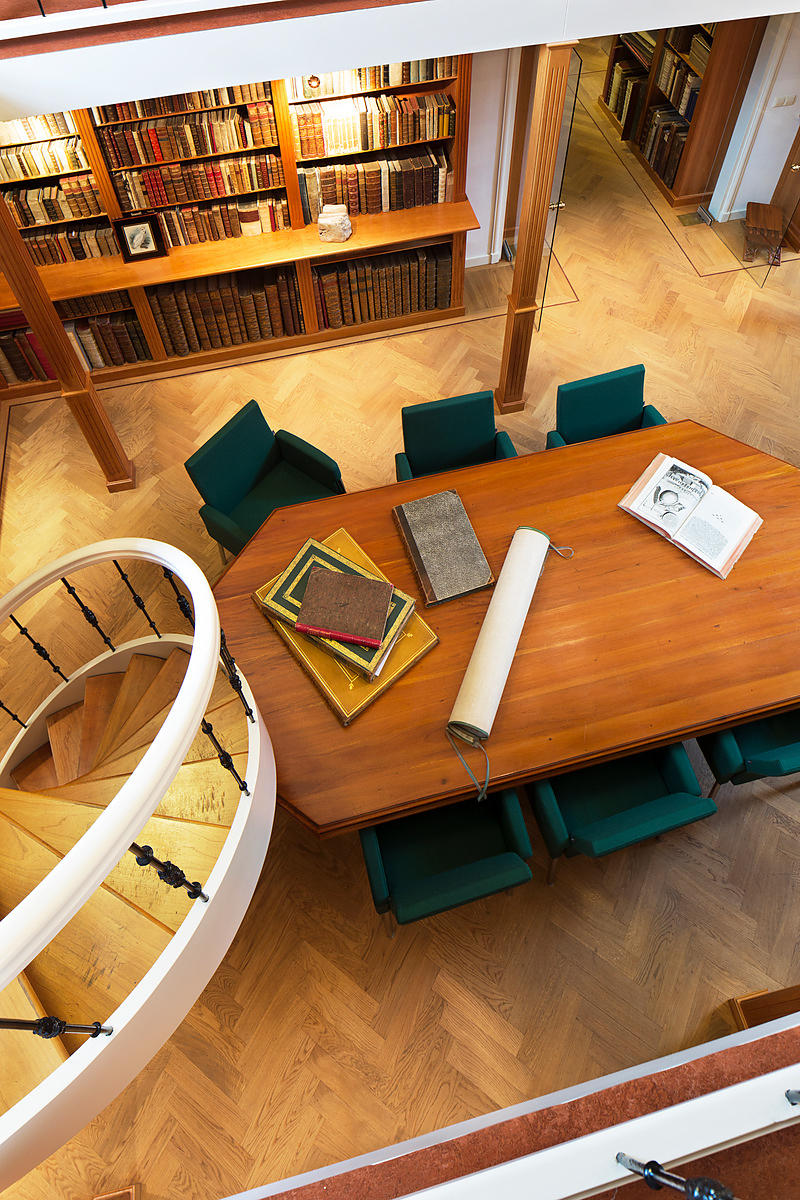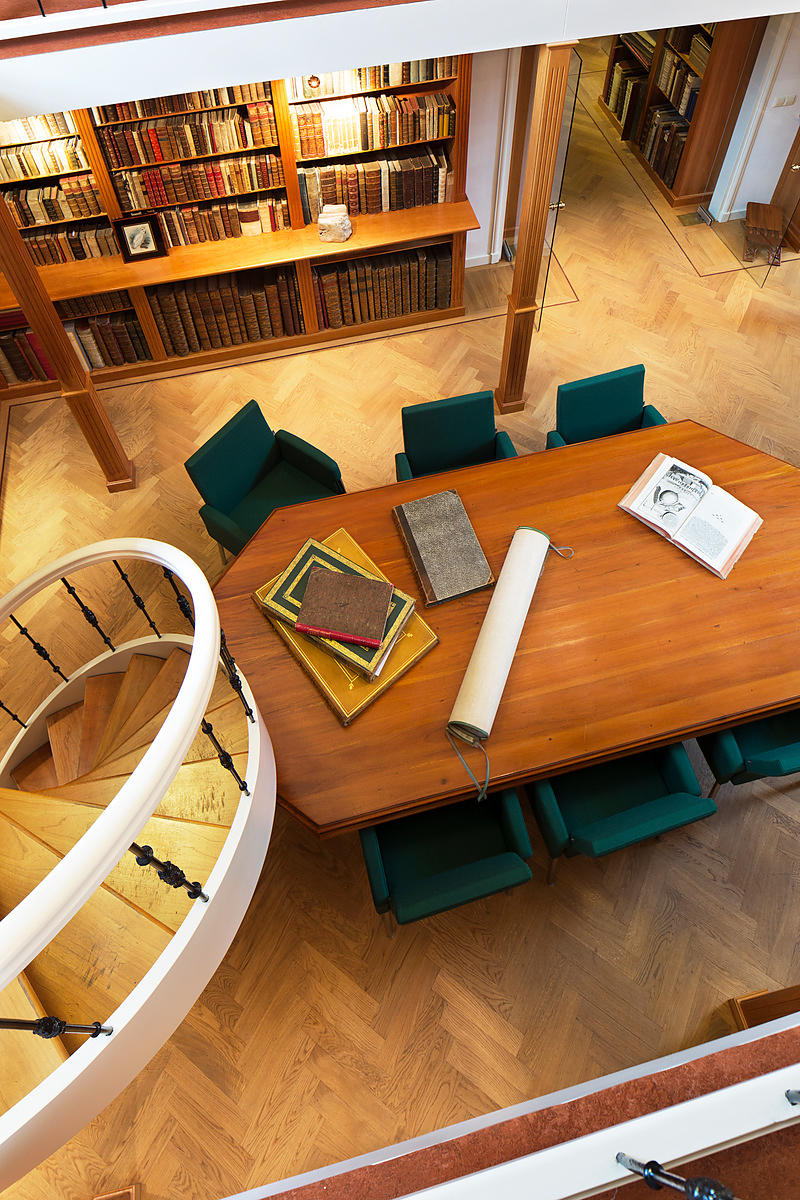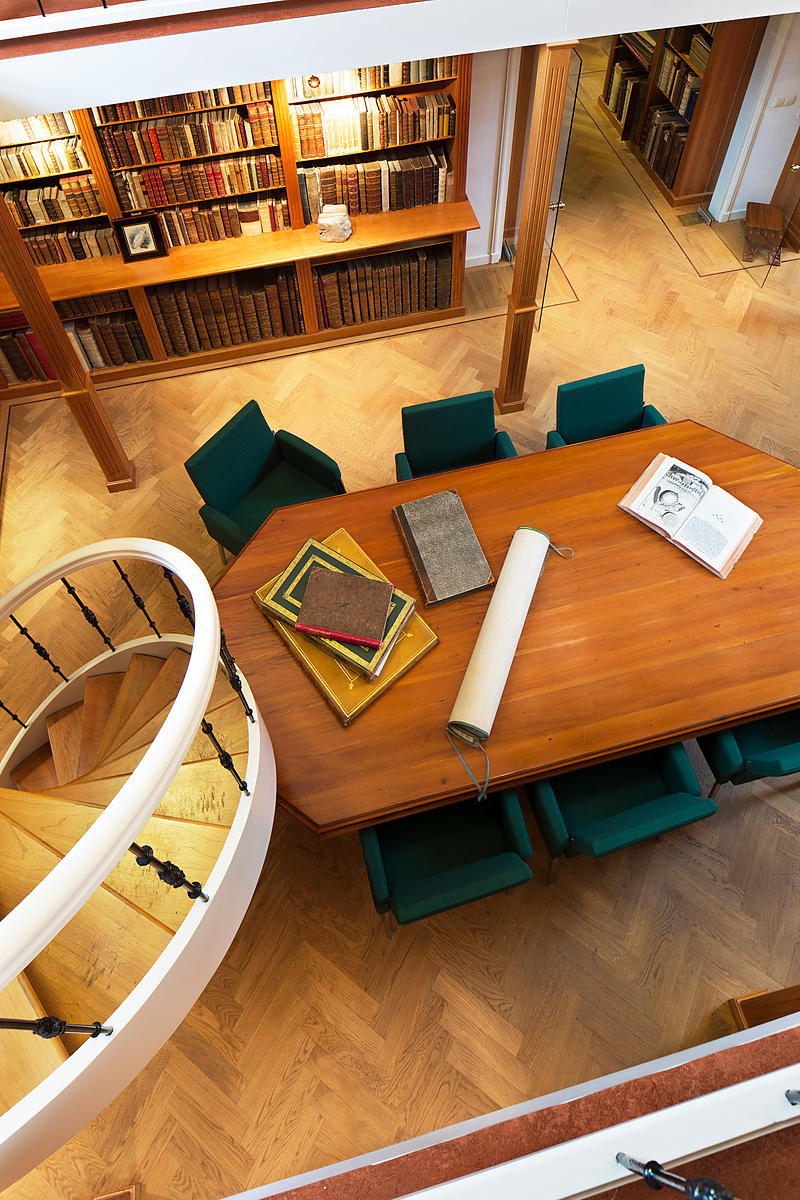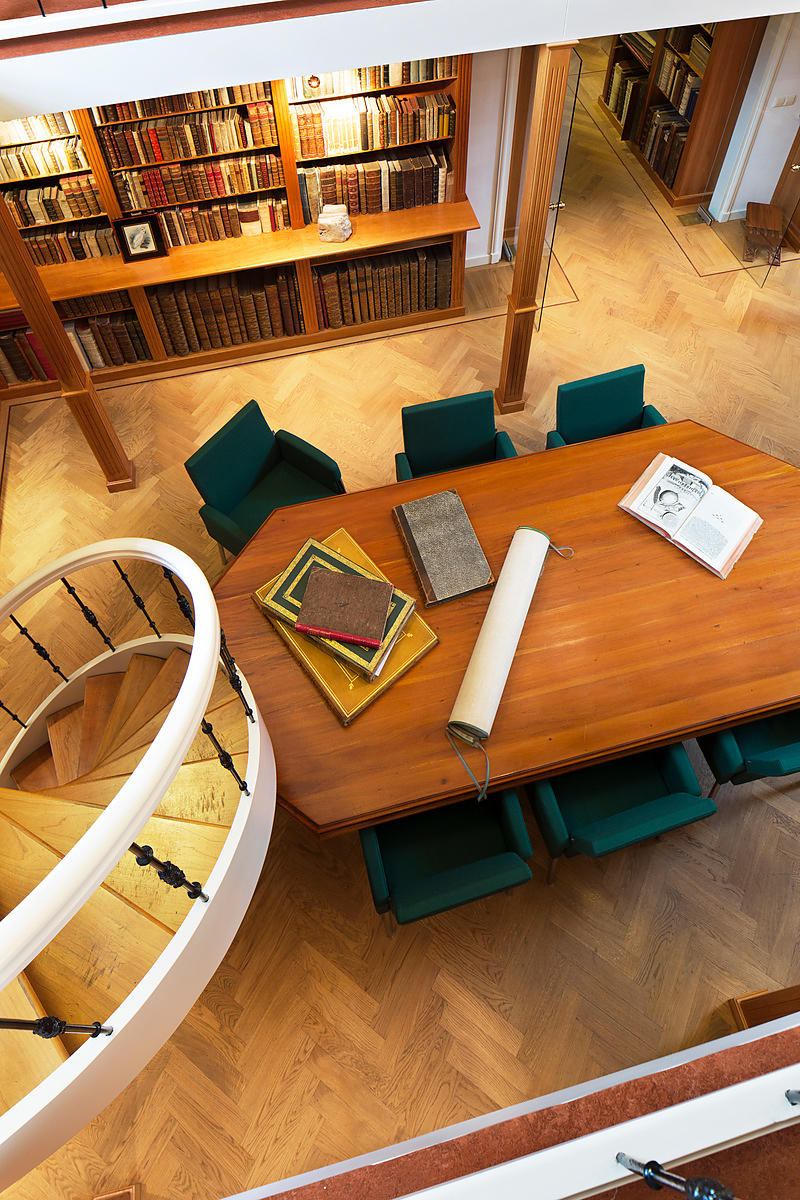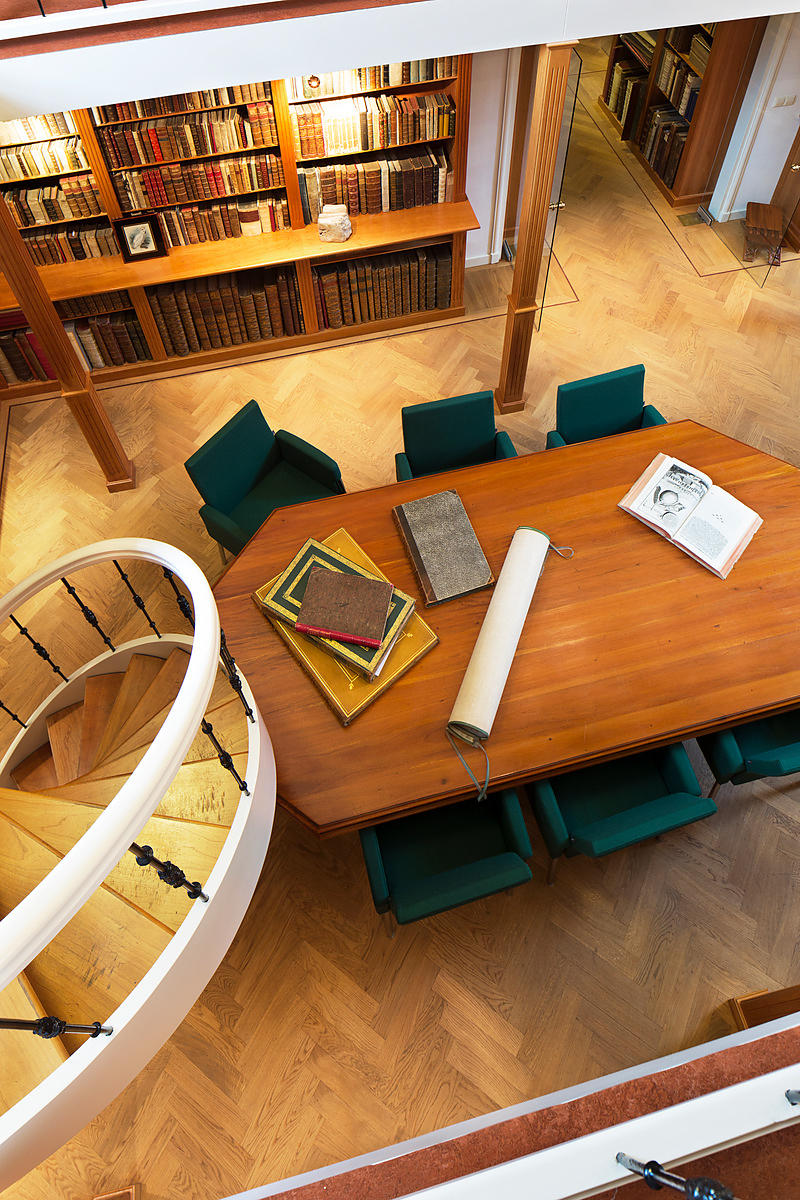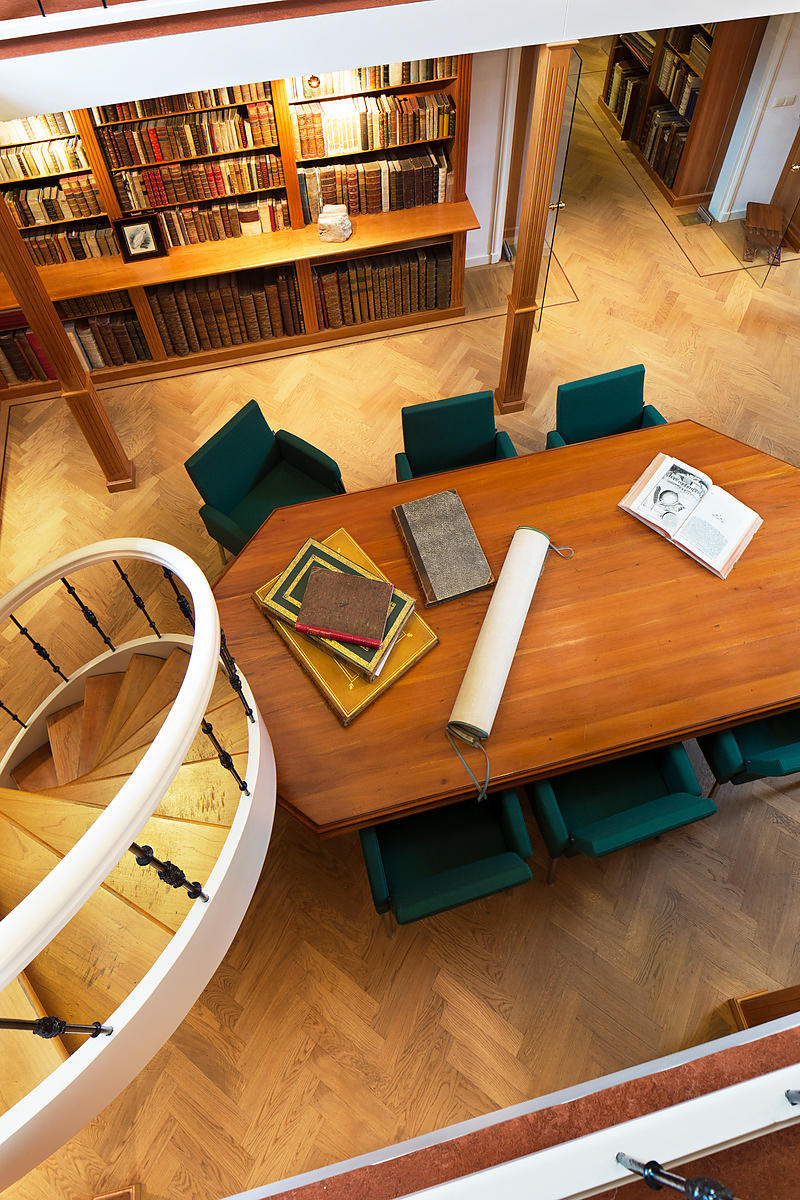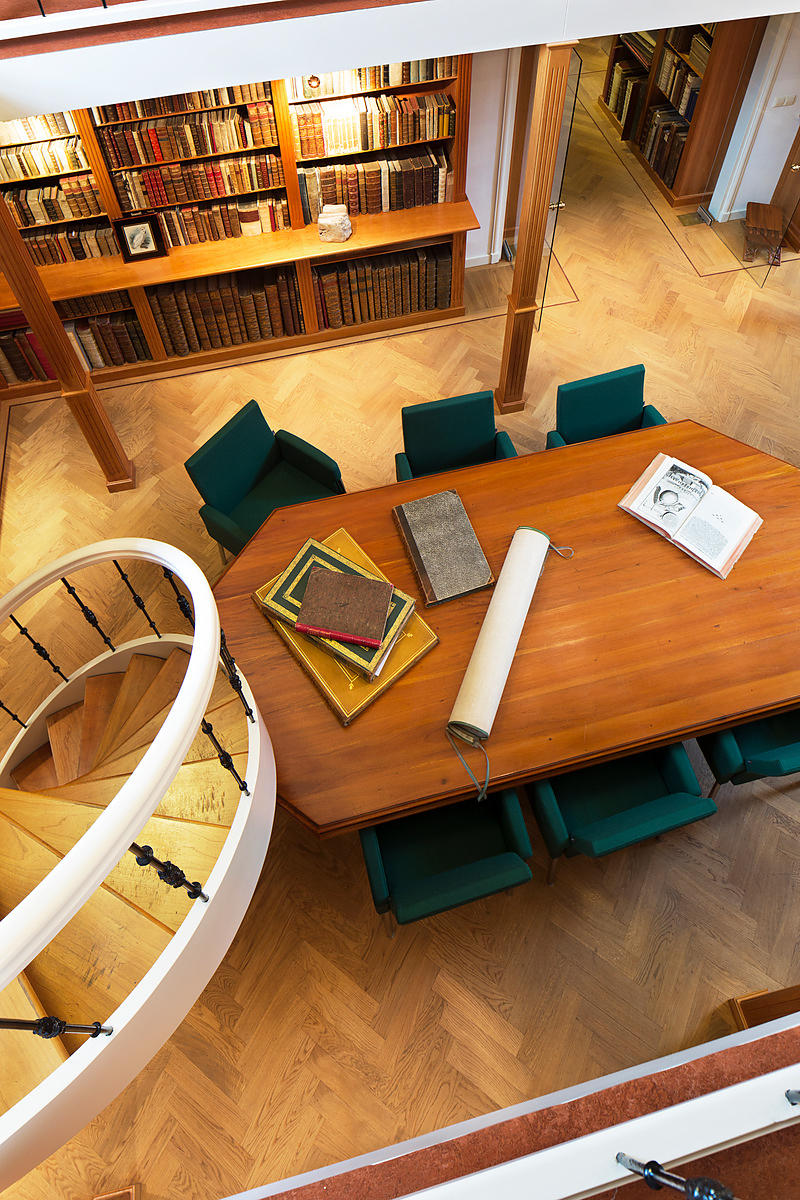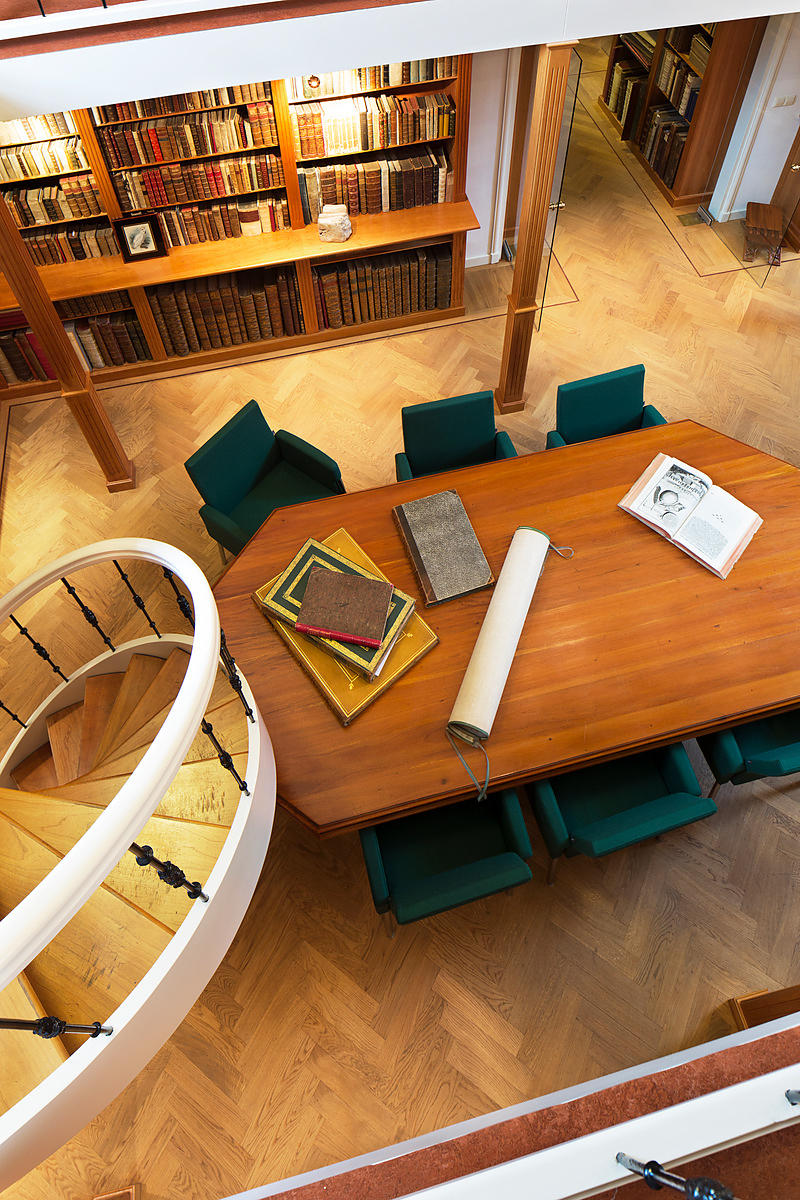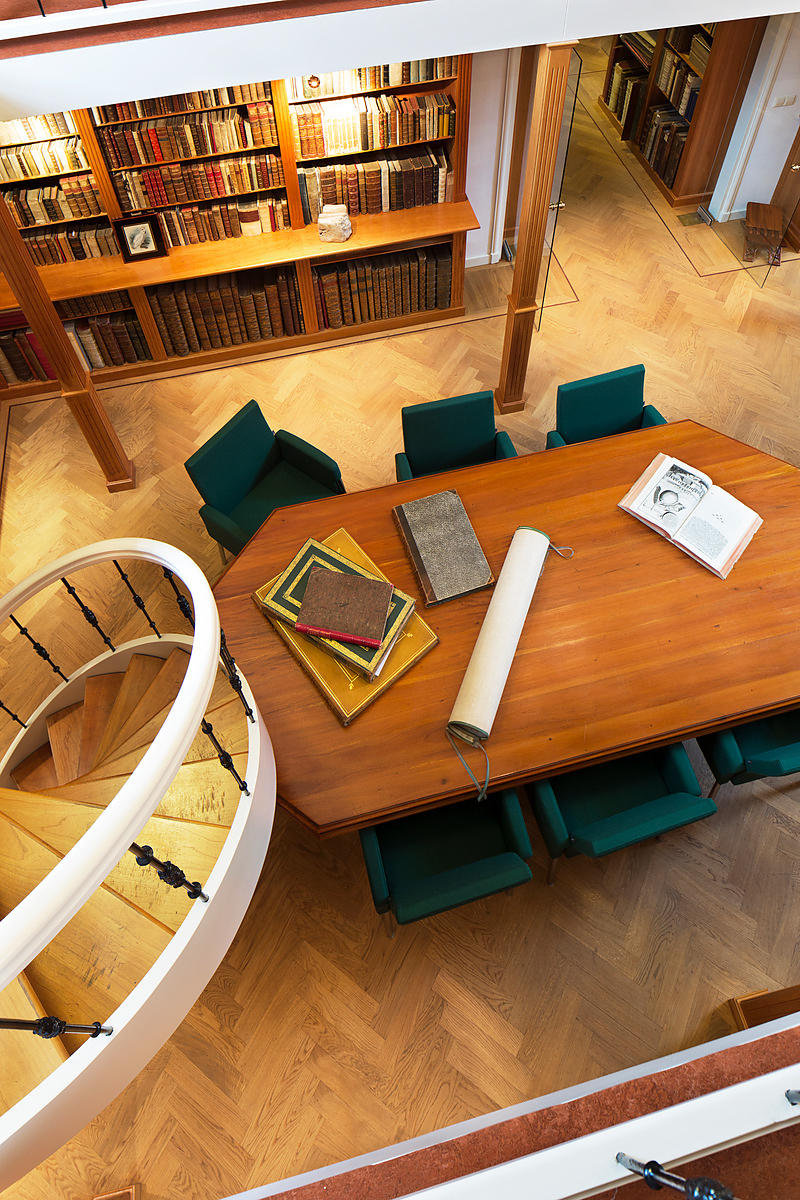 [SWIFT, Jonathan].
Travels into several remote nations of the world. In four parts. By Lemuel Gulliver.
London, Benjamin Motte, 1726. 4 parts in 2 volumes. 8vo. With an engraved frontispiece portrait of Gulliver, 5 engraved maps and one engraved plate. 19th-century gold-tooled calf, richly gold-tooled spines, gilt edges. VIII, [4], 148, [6], [149]-310; [6], 54, [8], [155]-353, [1 blank] pp.
€ 7,500
The so-called "B"-edition of Jonathan Swift's classic Gulliver's travels, published in the same year as the true first edition. The three 1726 editions are often grouped together as the first edition, as they precede the 1727-edition, which says "second edition" on the title-page. The best and most famous satire of modern Western politics, religion and culture in almost all its aspects (and a brief satire of Japan).
It includes all four voyages (supposedly in the years 1699-1715): to Lilliput (a land of tiny and petty people who fit in the palm of Gulliver's hand); to Brobdingnag (a land of crude giants where he fits in the palm of their hands), to Laputa (a land in the air where bureaucrats pursue scholarship and culture with no regard for practical life: the fact that the name means "whore" in Spanish and Portuguese is probably no accident), Balnibarbi (which suffers under Laputan rule), Luggnagg (where people grow decrepit but never die), Glubbdubdrib (where Gulliver converses with ghosts of historical figures), and Japan (a satire of the real Japanese fumi-e test, where suspected Christians were asked to trample on an image of Jesus or Mary); and to the land of the Yahoos and Houyhnhnms (where intelligent creatures that look like horses rule over senseless beasts that look like humans).
With the bookplate of Samuel Ashton Thompson Yates (1842-1903). Some minor spots in the first volume, most notably in the first few leaves of the first volume, including two maps and the title-page, but otherwise in very good condition. ESTC T139452; PMM 185; Teerink, Bibl. Jonathan Swift 291; for Gulliver's travels generally: Howgego, Invented narratives, S40.
Related Subjects: