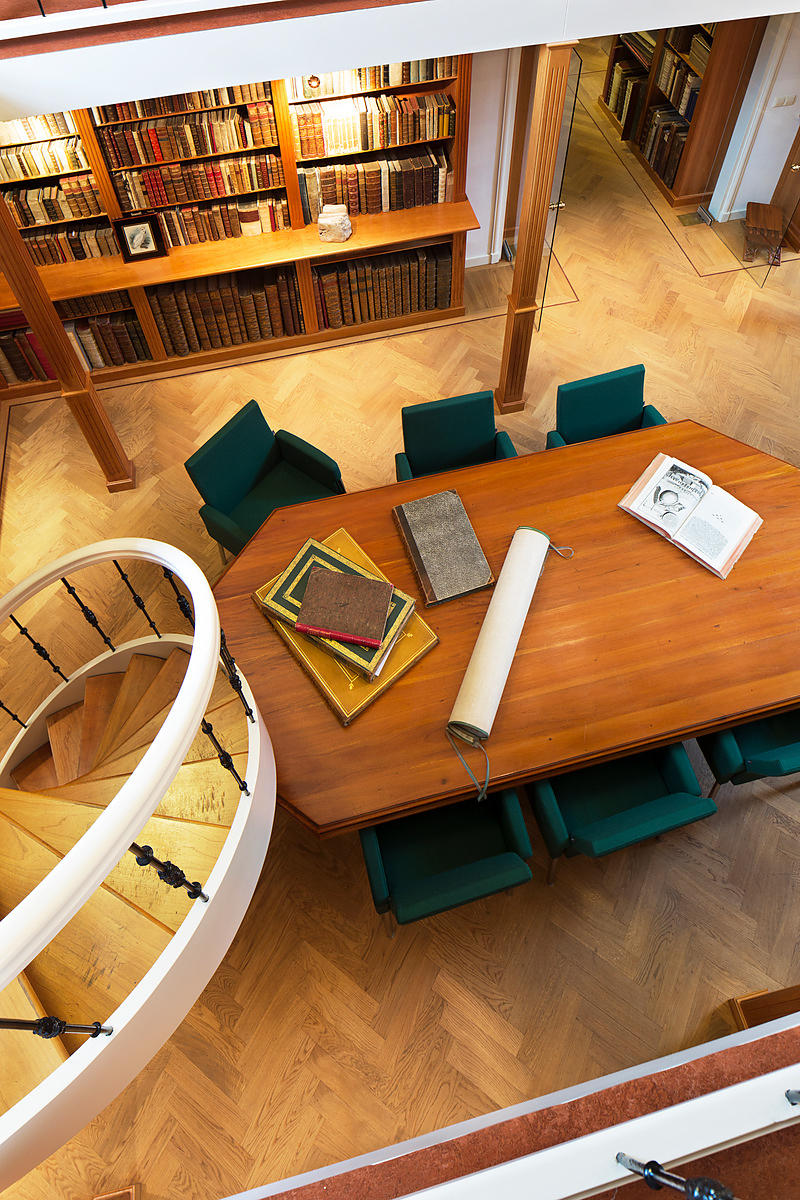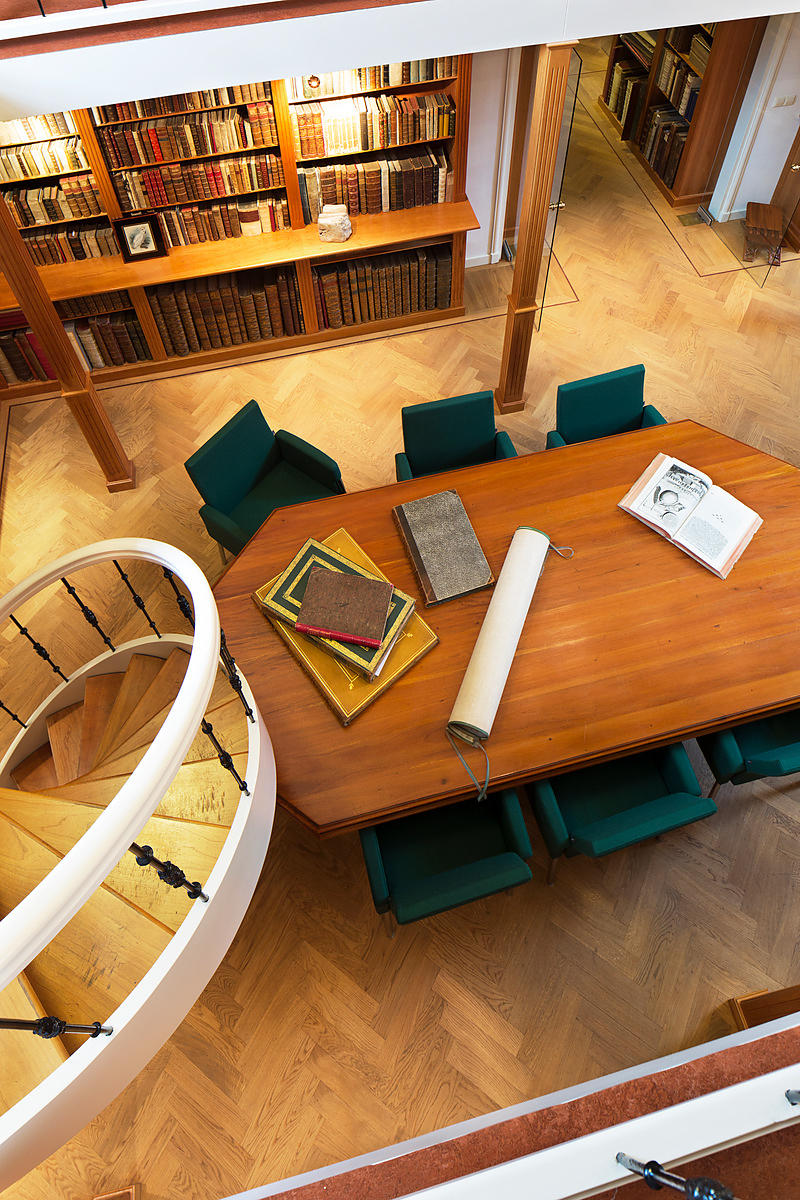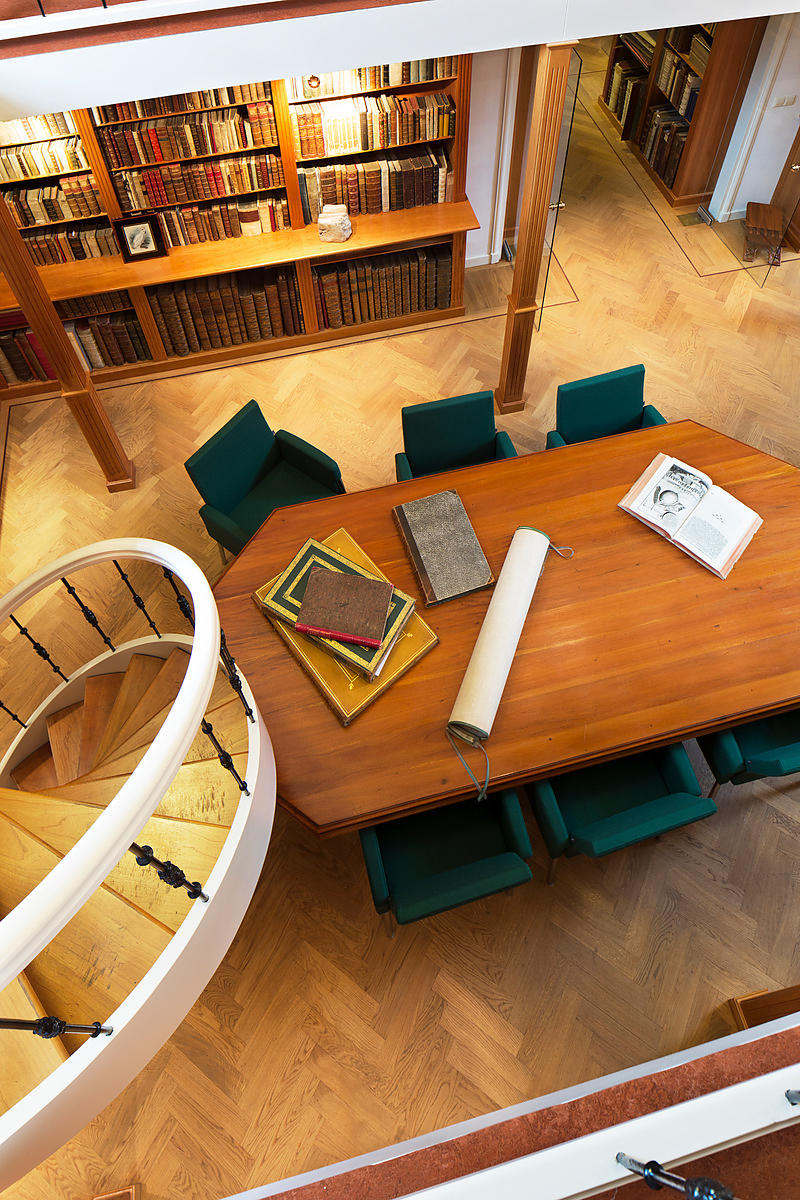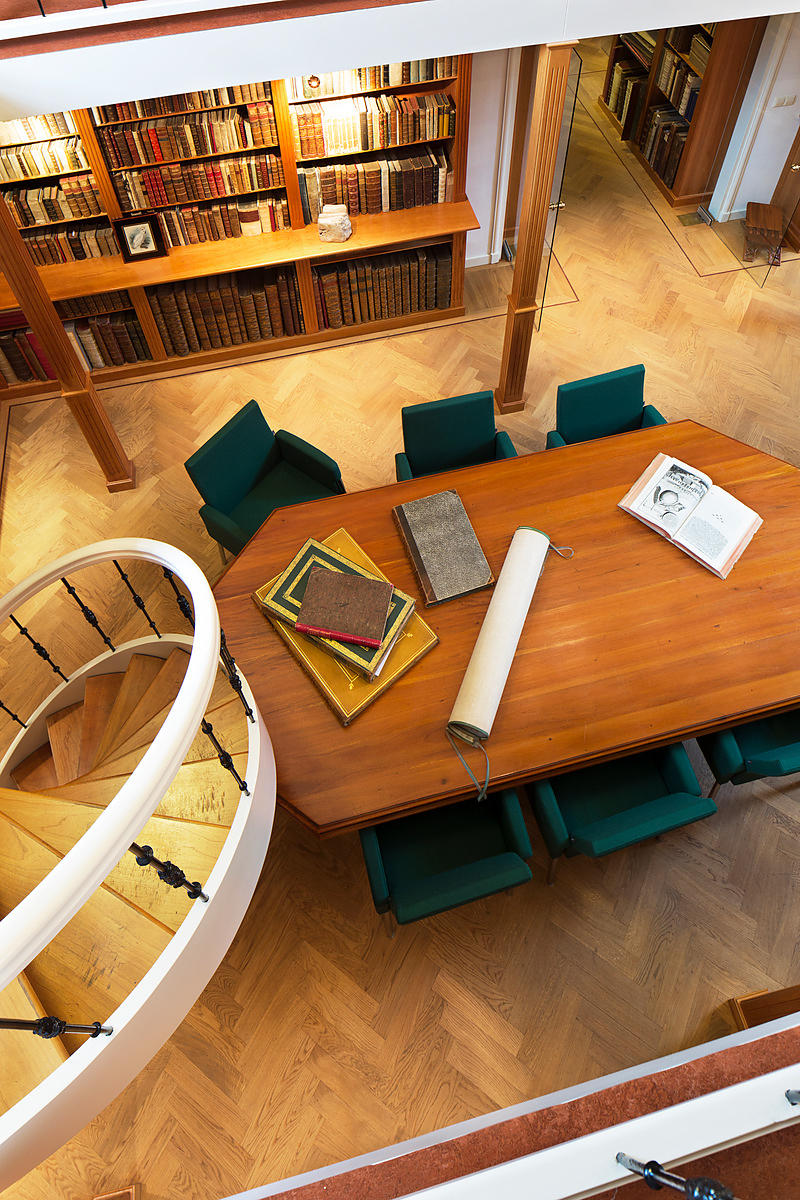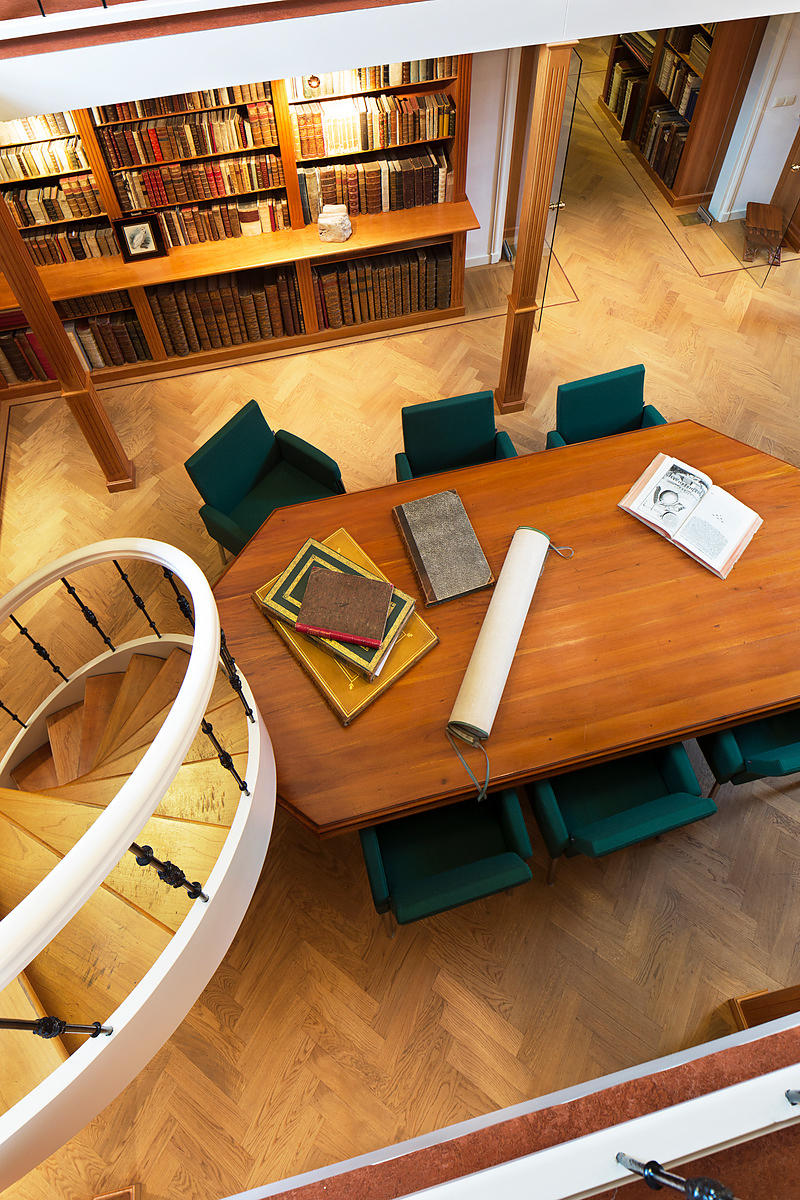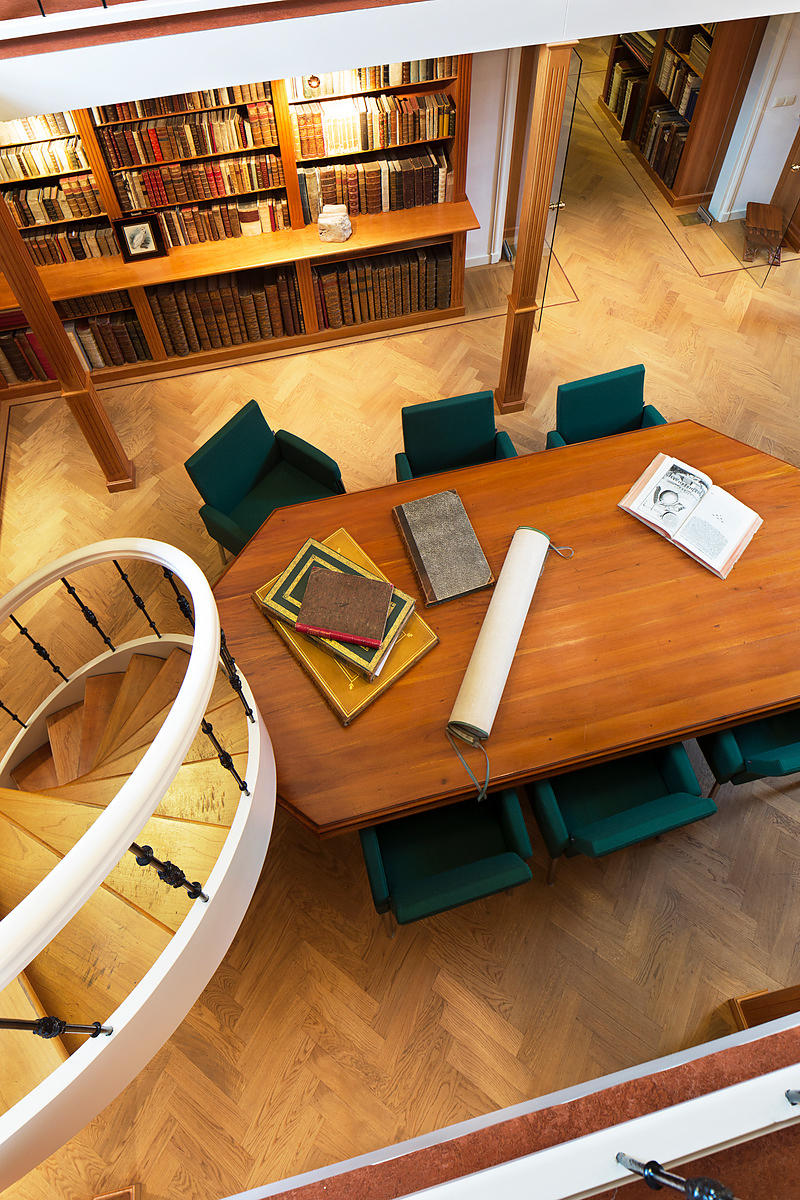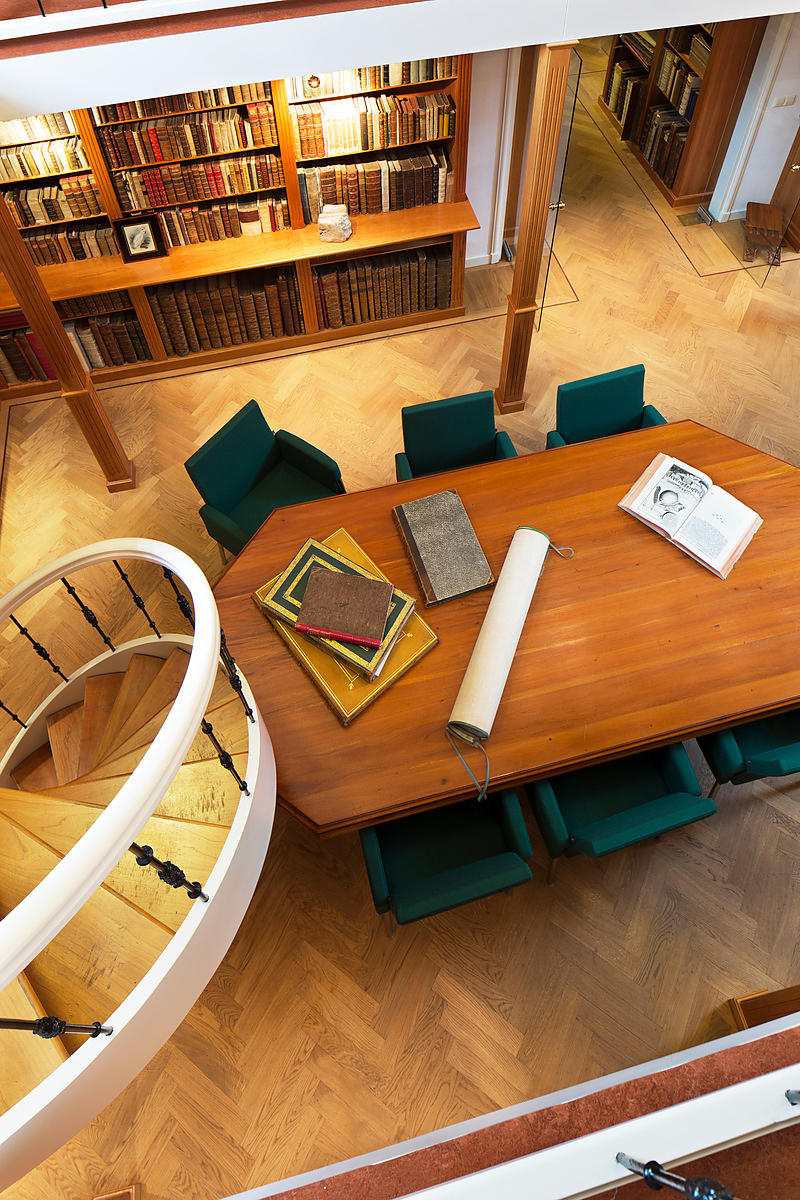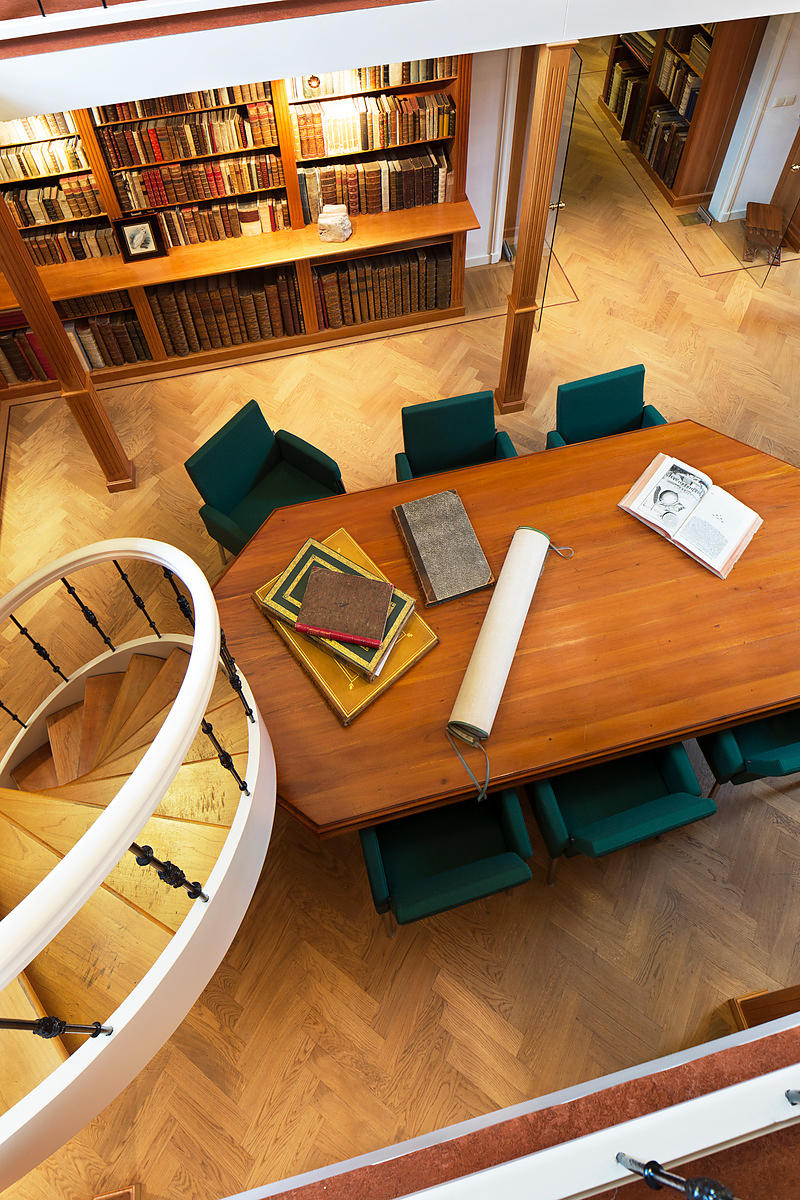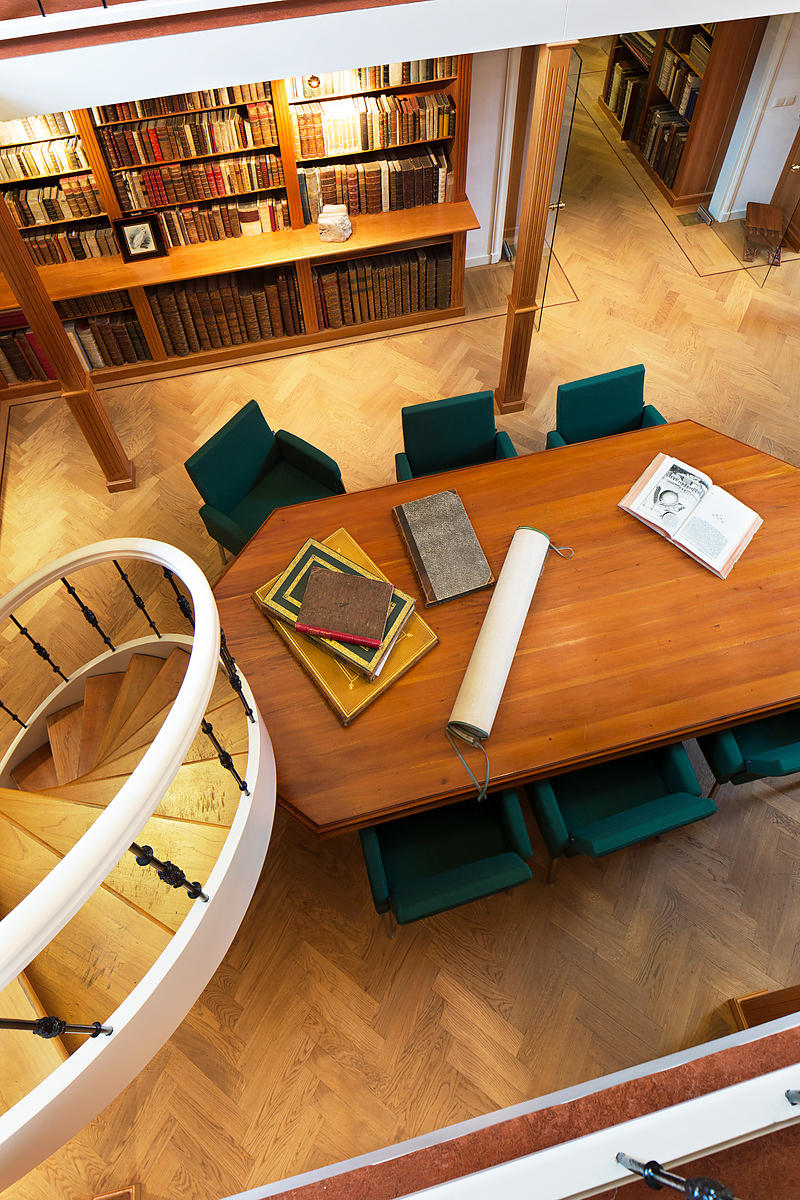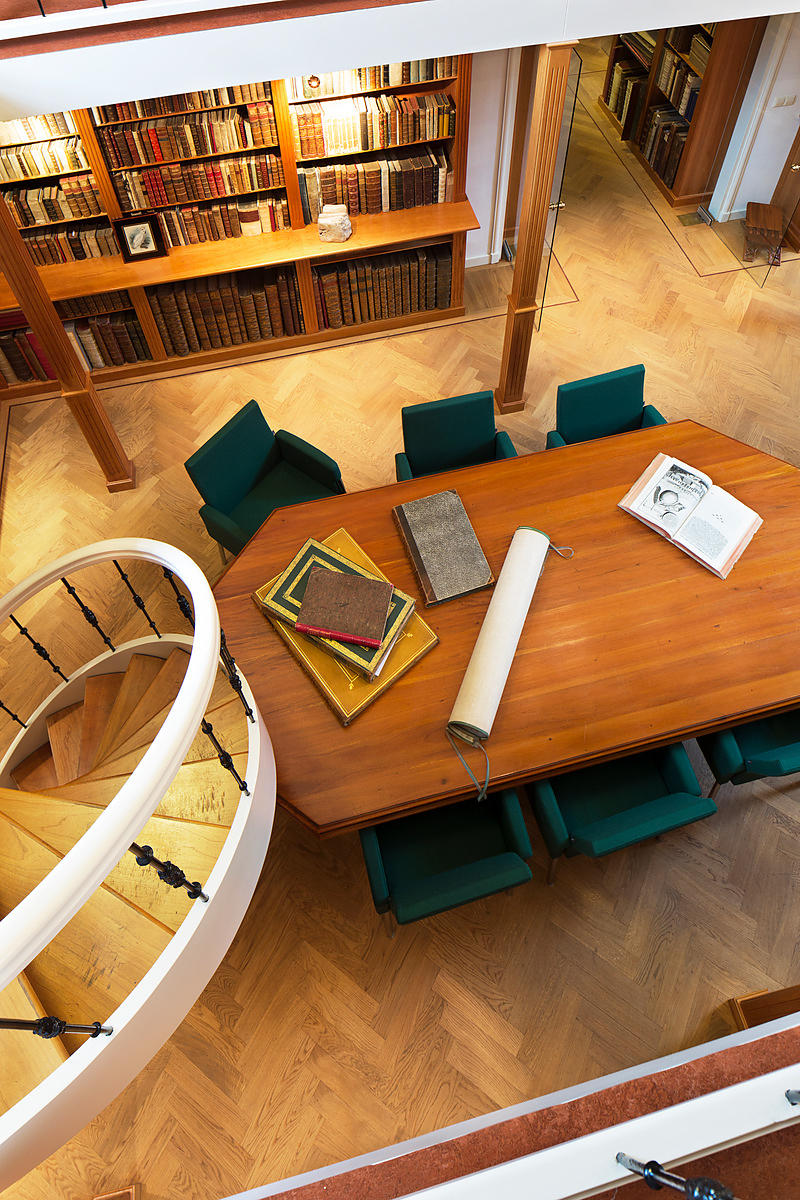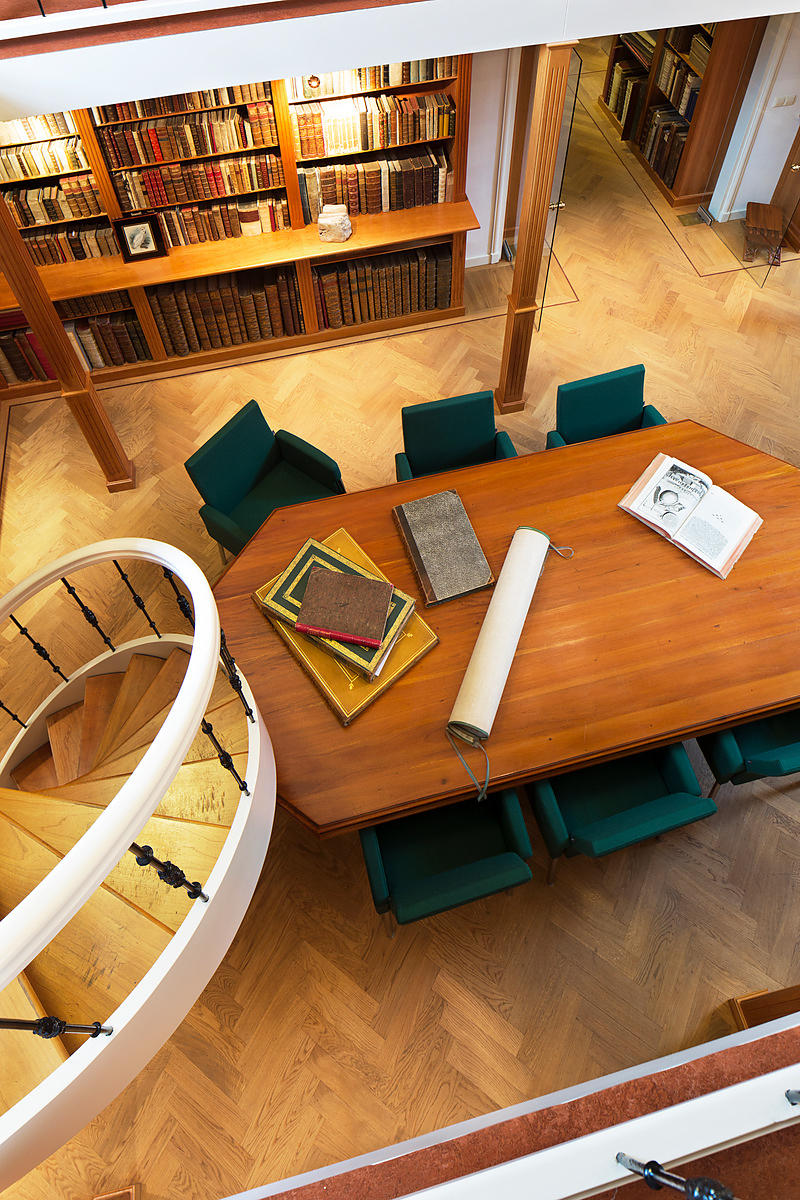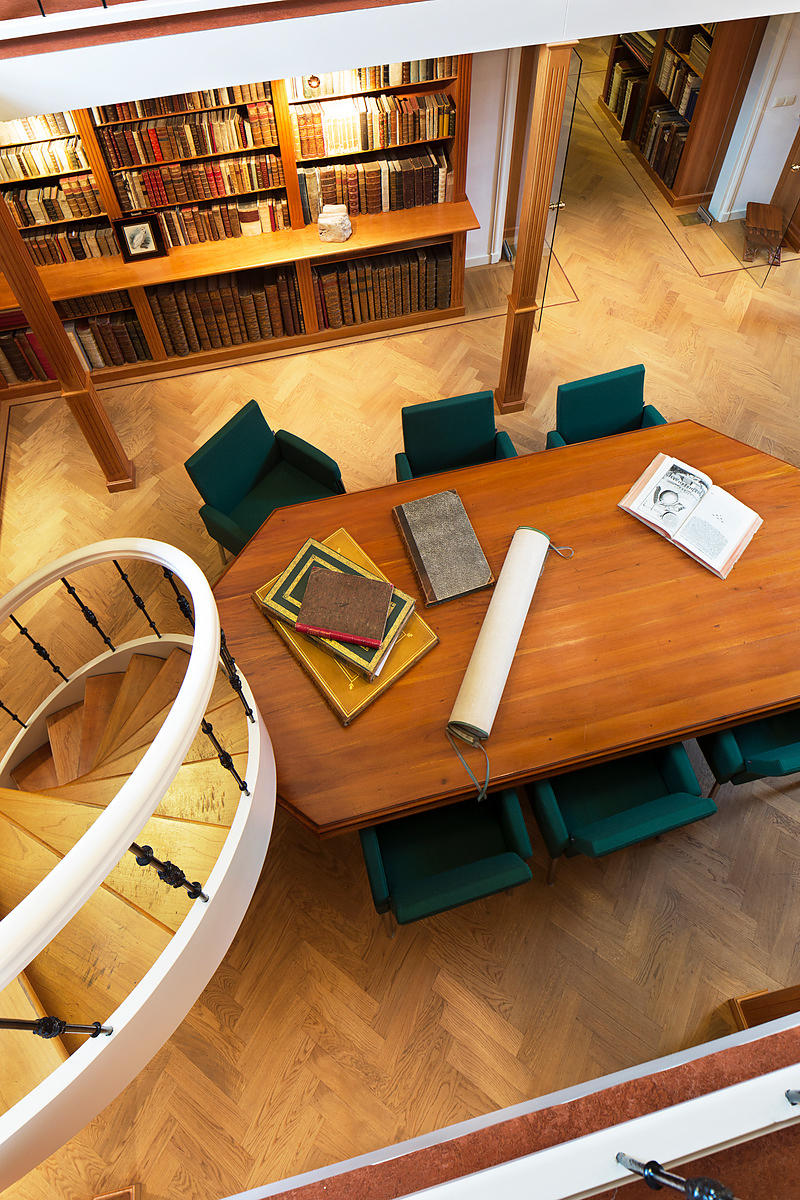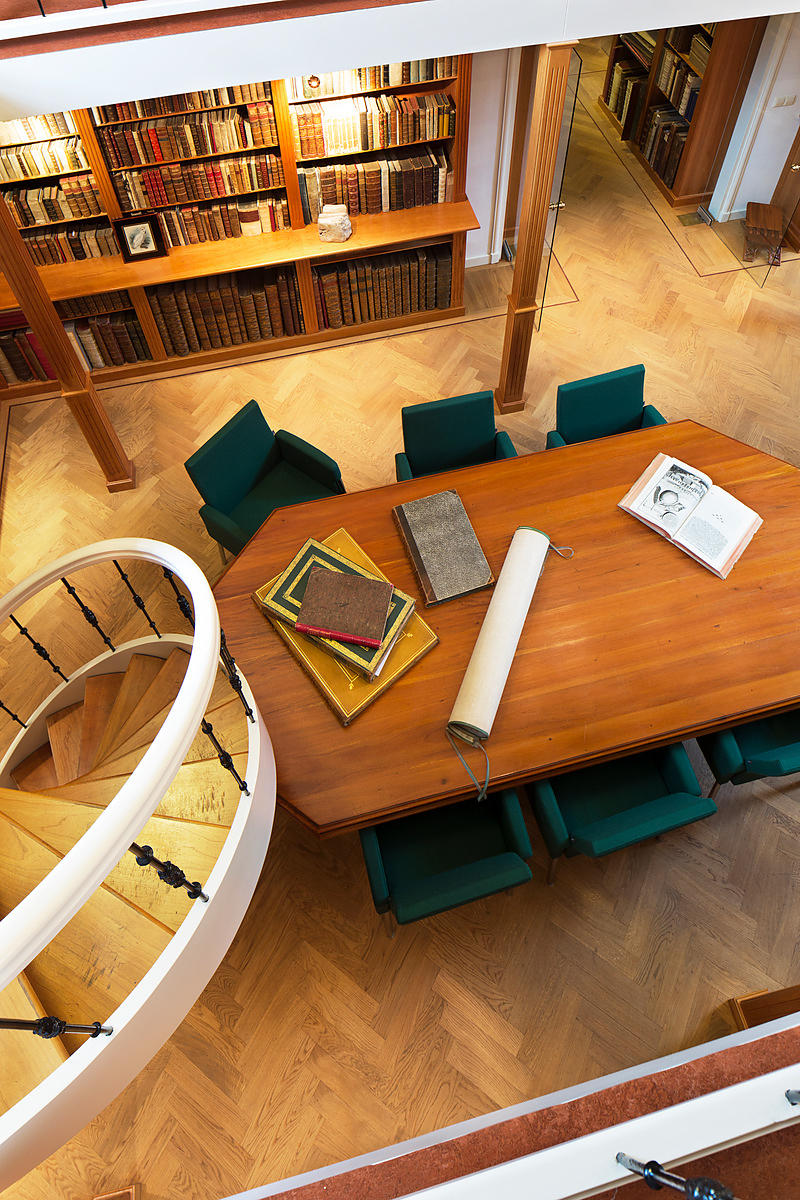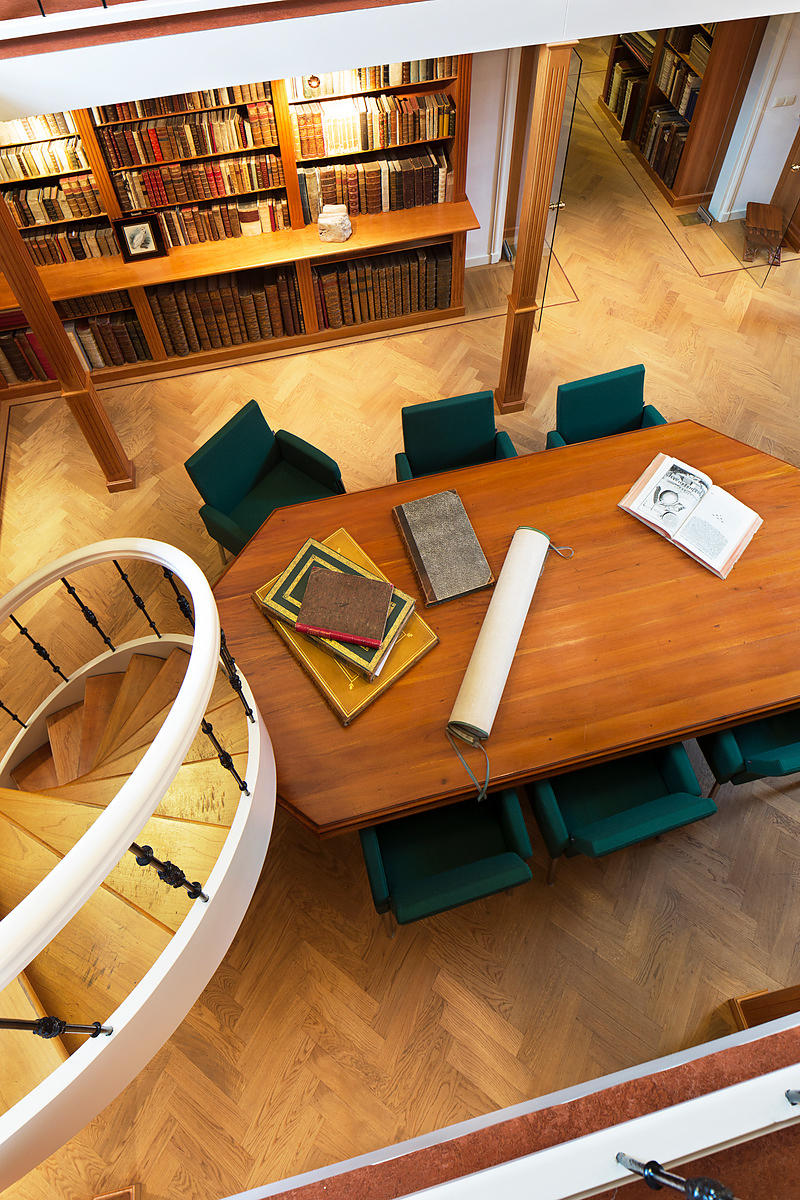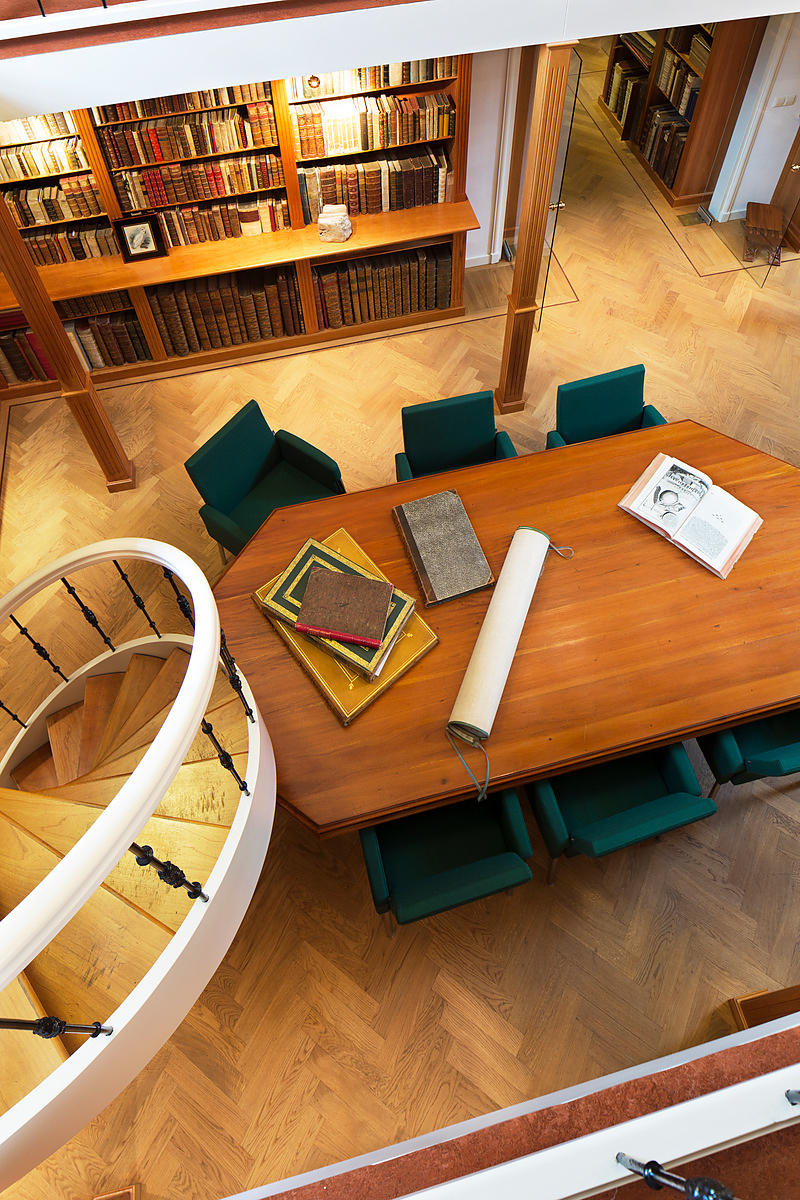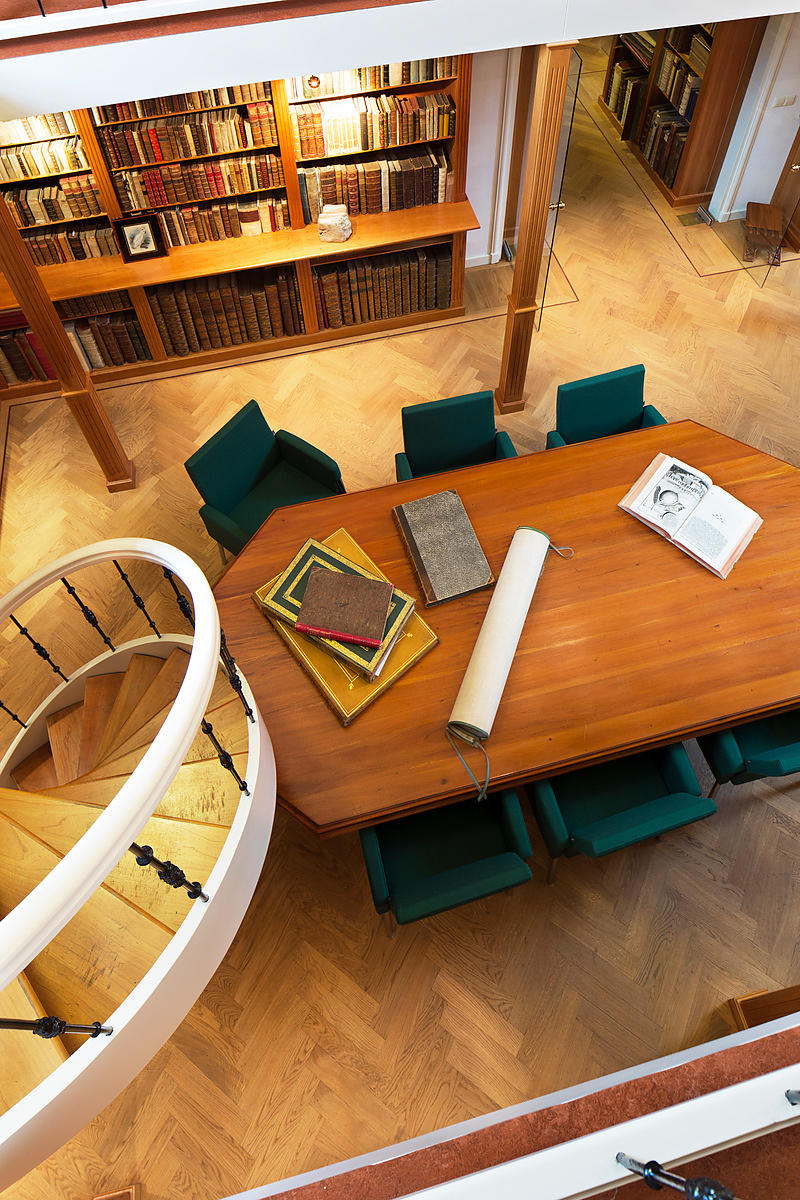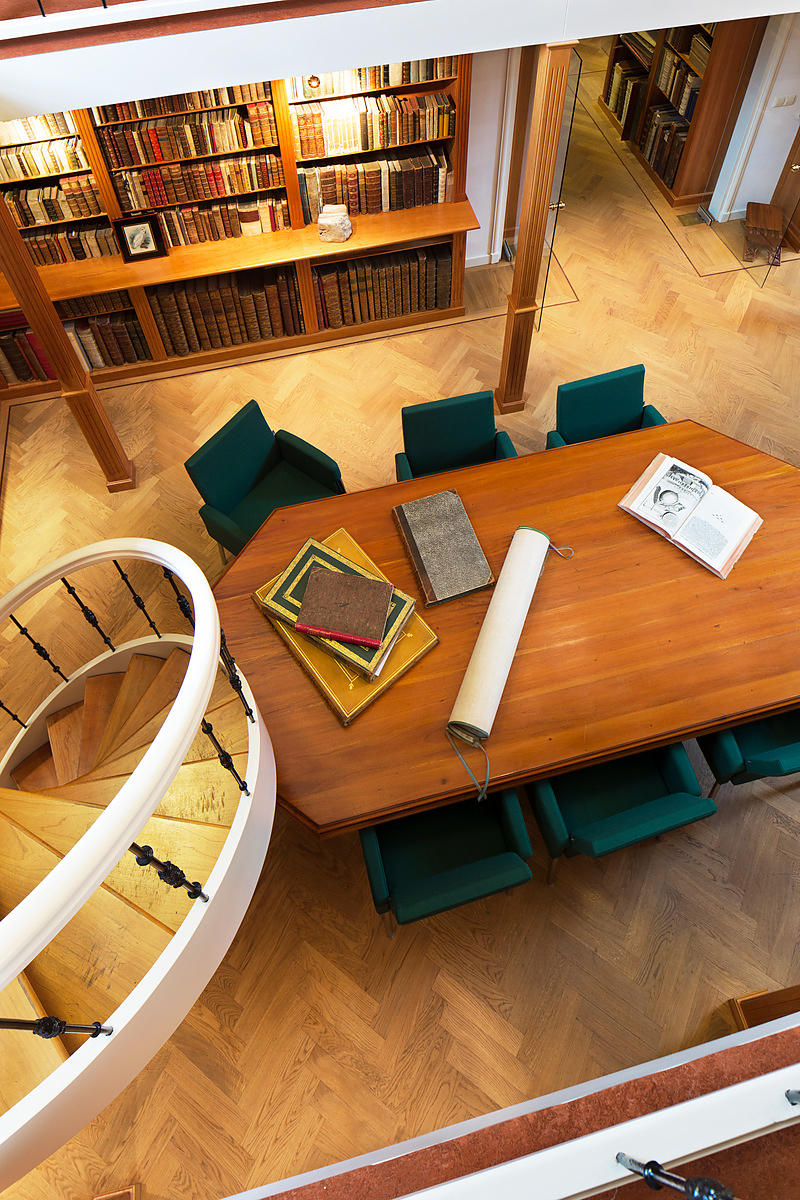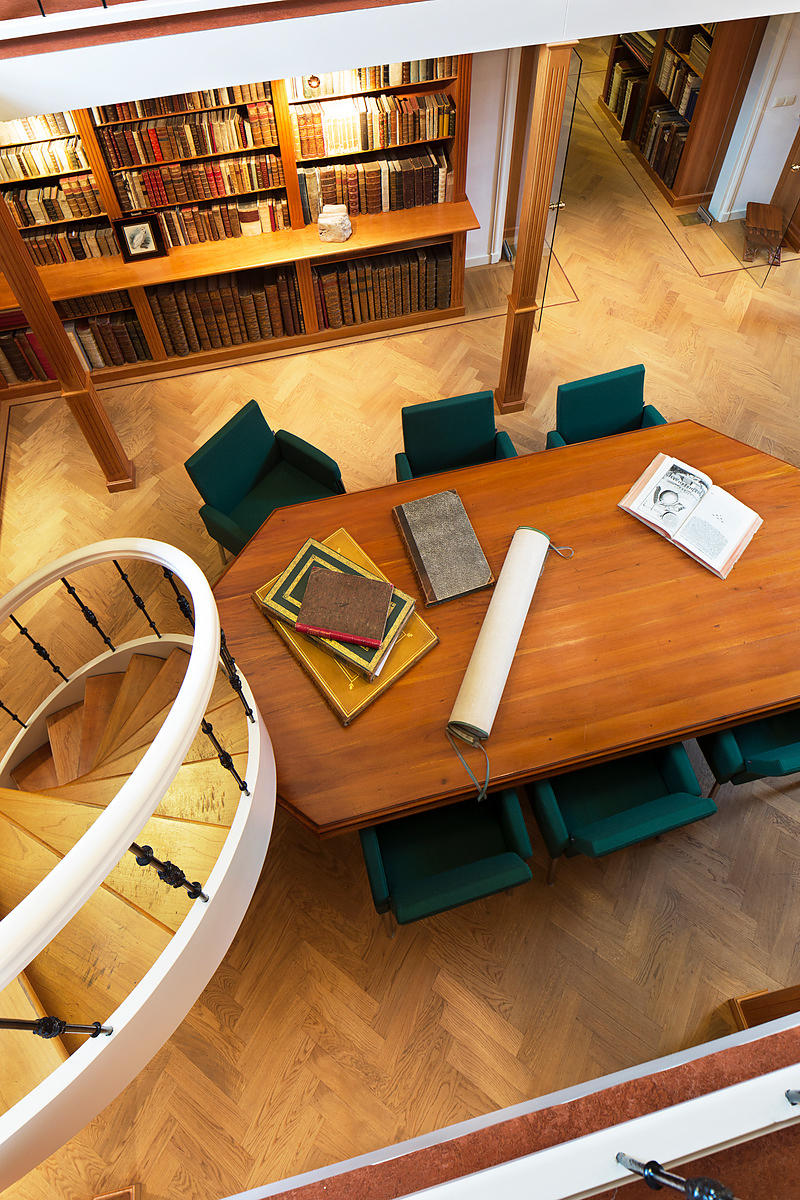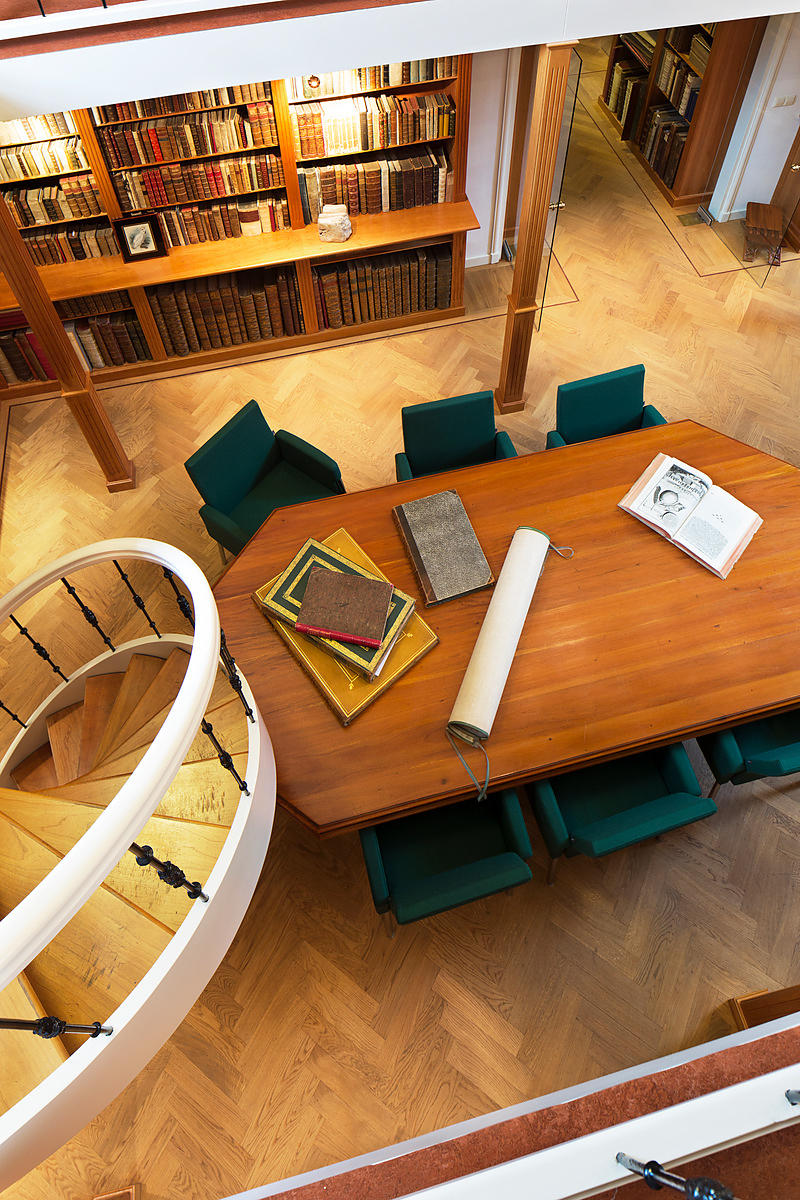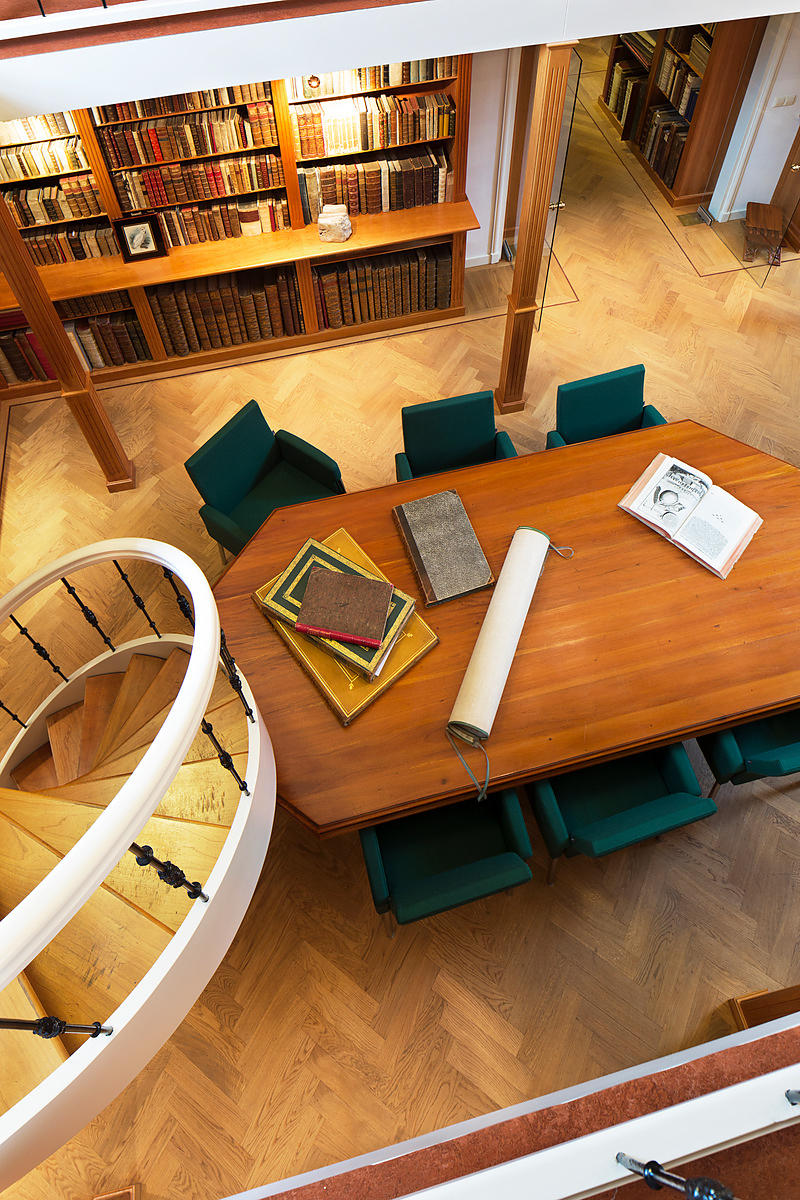 [VIEW - UTRECHT]. BOS, Jan and Pieter Wilhelmus van de WEIJER.
Panorama van Utrecht vervaardigd in het etablissement van P.W. van de Weijer.
Utrecht, widow of Herfkens and son, 1859. Oblong concertina-fold book (9 x 18.5 cm). With 32 wood-engraved views, each measuring 7.5 x 18 cm, coloured by a contemporary hand. Contemporary gold-blocked red cloth.
€ 1,500
Rare first edition of a charming hand-coloured panoramic view of the city of Utrecht, consisting of 32 separate leaves hinged together like an accordion, a so called "leporello" or "concertina-fold" book. The panoramic view starts at the "Witte-vrouwen-barrière" and shows, among other things, the Willemskazerne, Wolvenplein, Plompetorengracht, Begijnen bolwerk, Barthelomeus Gasthuis, Geertekerk, Diakonessenhuis, Tolsteeg, Sterrenkundig observatorium, Lepelenburg, and more. The illustrations are drawn from the opposite side of the city's canal, providing a 360-degree view of the centre of the city, depicting both public and private buildings as well as the parks designed by the famous architect Zocher, replacing the former city walls which had been demolished in the 1830's and 1840's. The total length of the panorama is almost 5.8 meters.
Separated at one hinge, breaking the panorama in half, slightly browned. Binding slightly rubbed along the extremities, but still in very good condition. WorldCat (4 copies).
Related Subjects: