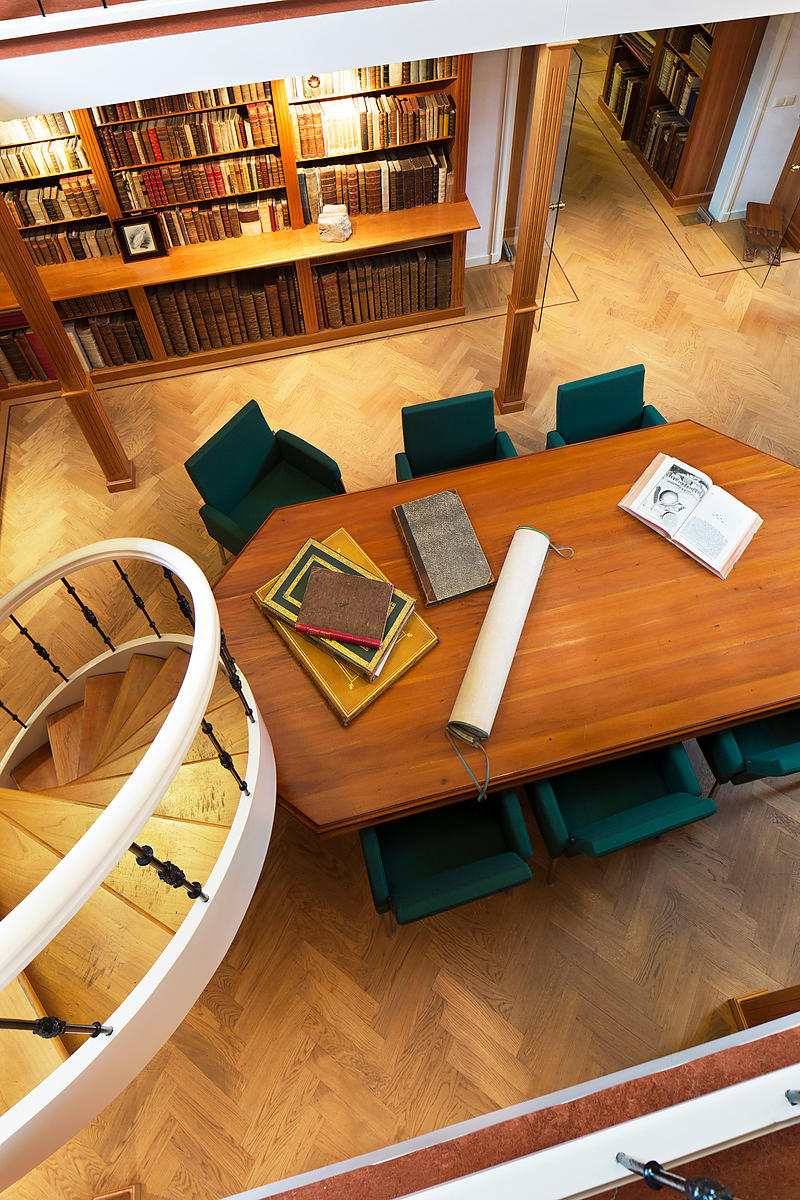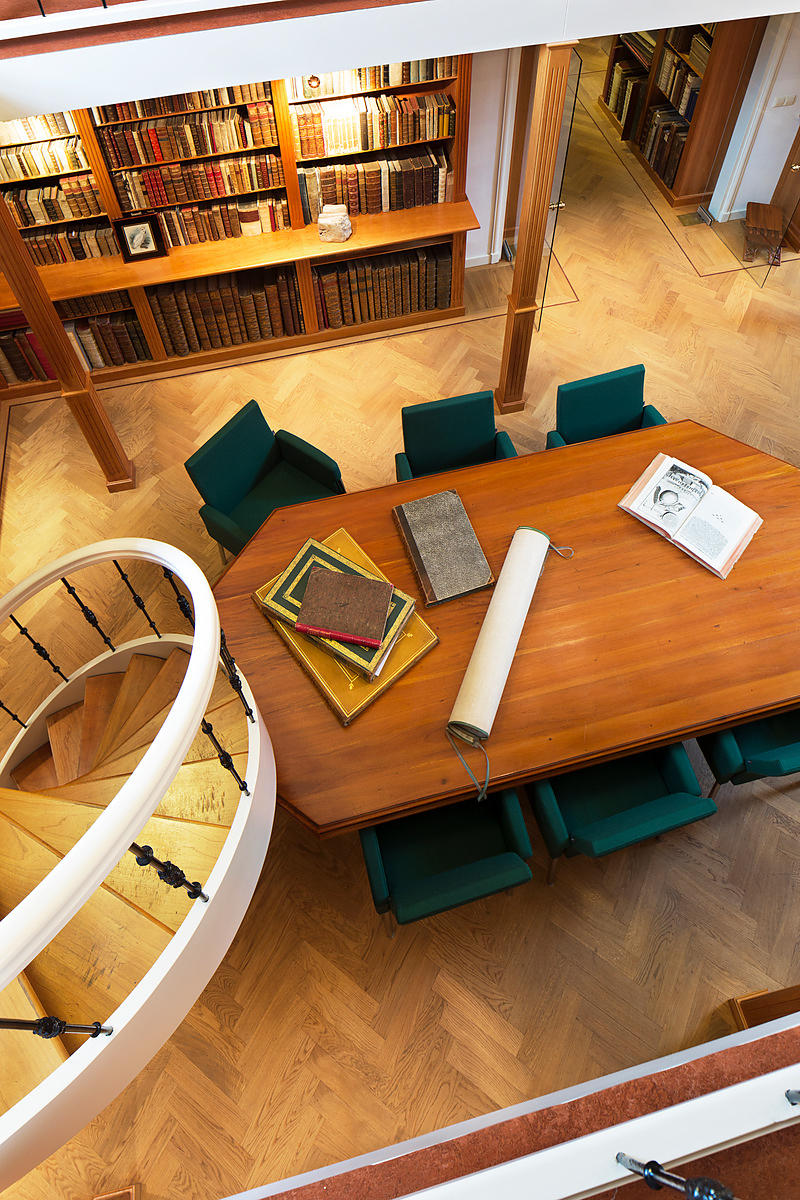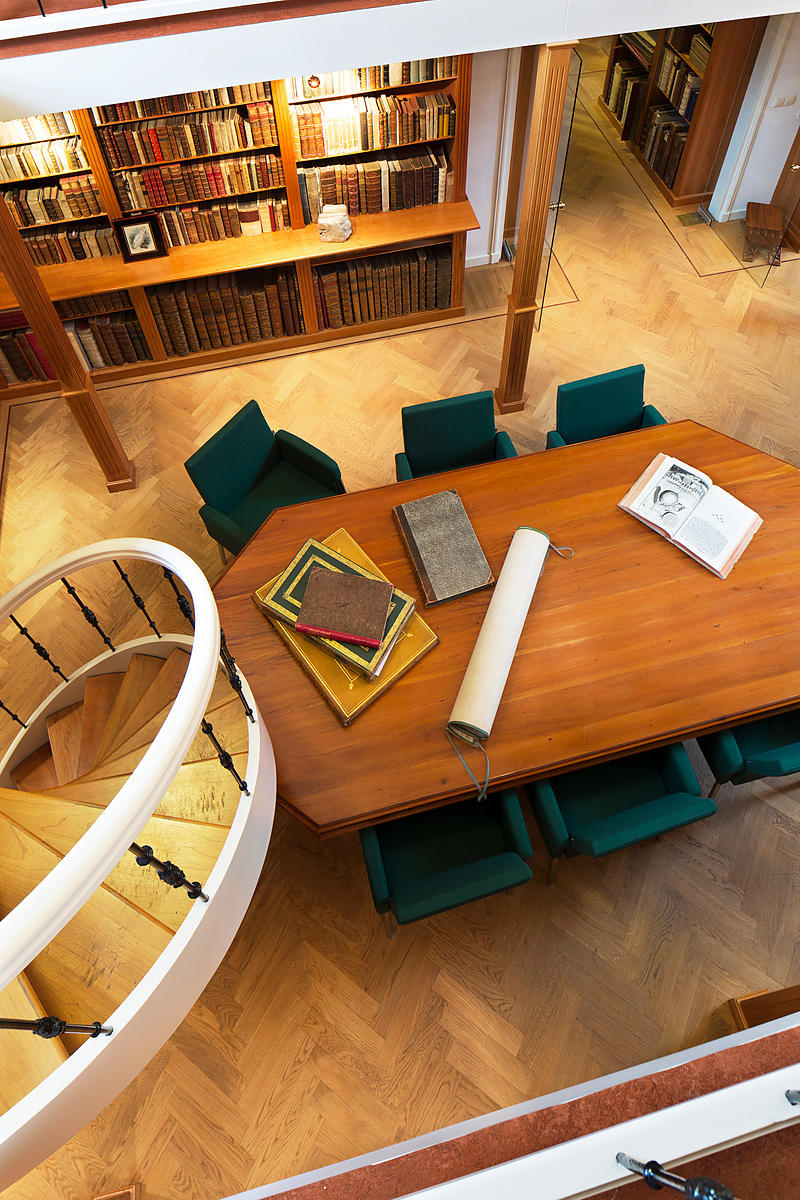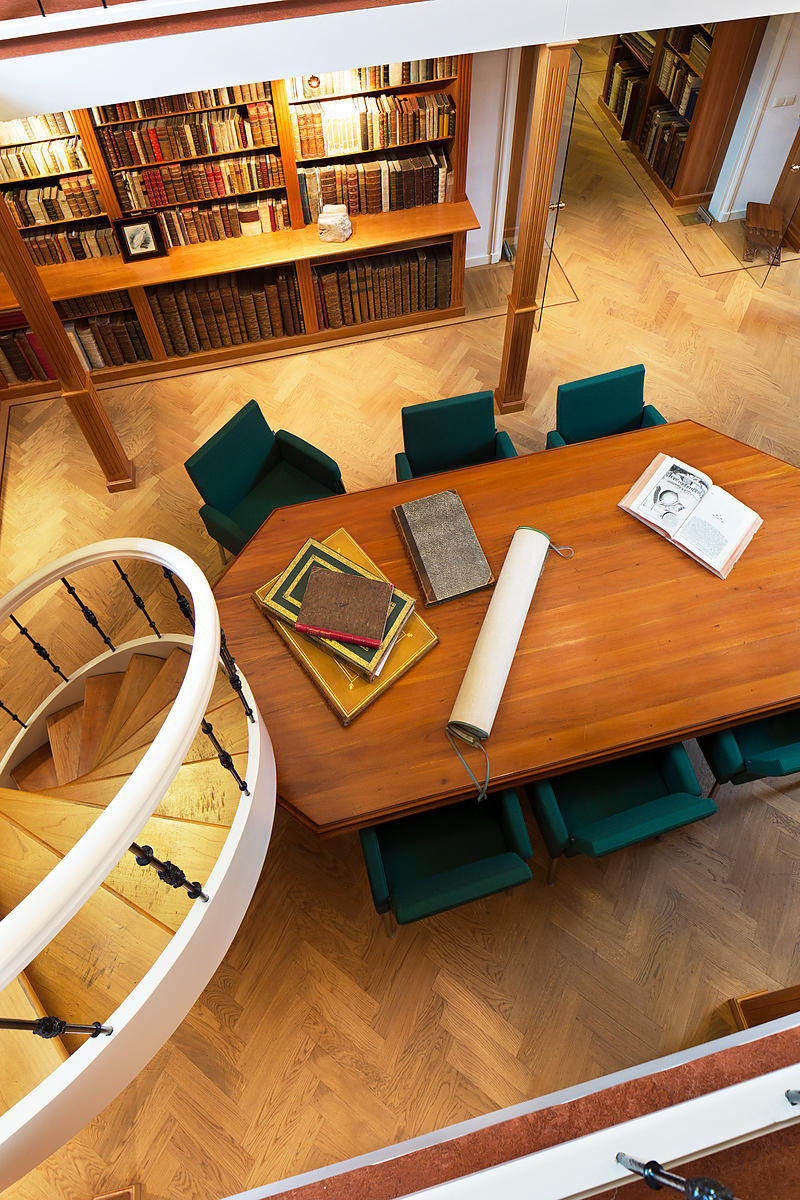 [VOC - SAILOR'S MANUAL].
Korte onderwysinge in de mond examen, zijnde al het geene een stuurman nodig is te weten van het loopen der stroomen, banken, ... als mede goede ankergronden, de winden uit Texel na de Indien: het verleggen der compassen ... in korte vragen en antwoorden.
Amsterdam, widow of Gerard Hulst van Keulen, 1806. 8vo. With a contemporary letterpress advertisement mounted on the inside of front board: "By den Mathematischen Instrumentmaker A. van Santen ... te Rotterdam, word het navolgende gemaakt, verkogt, gerepareerd, hersteld en schoongemaakt, als: compassen, sextanten, octanten, zeemeters of patentloggen .... Verkoopt verder alle soorten van zeeboeken, zeekaarten van alle zeeen ...". Decorated stiff paper wrappers. 100 pp.
€ 1,750
Little known Dutch sailor's manual that aims to provide all the information necessary to sail a ship from Texel to the Dutch East Indies. It describes the places, currents, winds, depths and hazards that one should be aware of when making this journey. The identity of the author is unknown, the title-page describing him only as "een voornaam liefhebber der zeevaart".
This title does not appear in any major maritime reference work. The Amsterdam Catholic bookseller Ferdinand(us) Orsanti or Orzanti announced publication of the first edition (with only 72 pp.) in Nieuwe vaderlandsche letter-oefeningen, 7 (1770), p. 140, but we have not located a copy. It appears to be the third and last edition. All editions are very rare and none is held by a Dutch maritime library.
The 1778 privilege in the prelims, "Copy van de previlegie", states that the publishers Johannes van Keulen and sons planned to include this sailor's manual with other maritime manuals in a future publication, Handboek van de zeelieden, but no publication with that title is known and Hulst van Keulens Zeemans hand-boeck (1781/82) does not include the present work.
Owner's inscription on the title-page, the first few pages slightly stained. Binding supports weak, one broken. Covers soiled and slightly frayed. NCC (2 copies); cf. J.H. Röding Allgemeines wörterbuch der marine, 1 (1793 or soon after), col. 240, item a (1770 ed.); STCN (2 copies of 1778 ed.); not in Cat. NHSM; Crone; Maritiem digitaal.
Related Subjects: