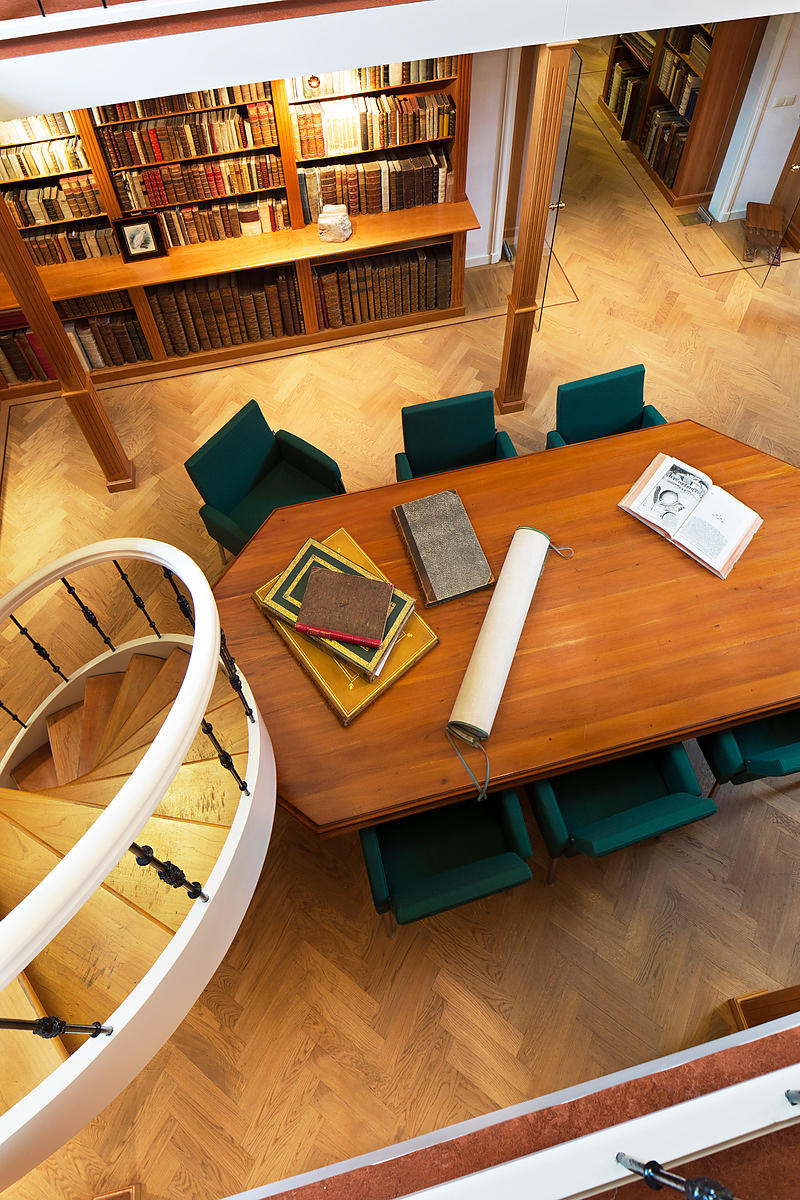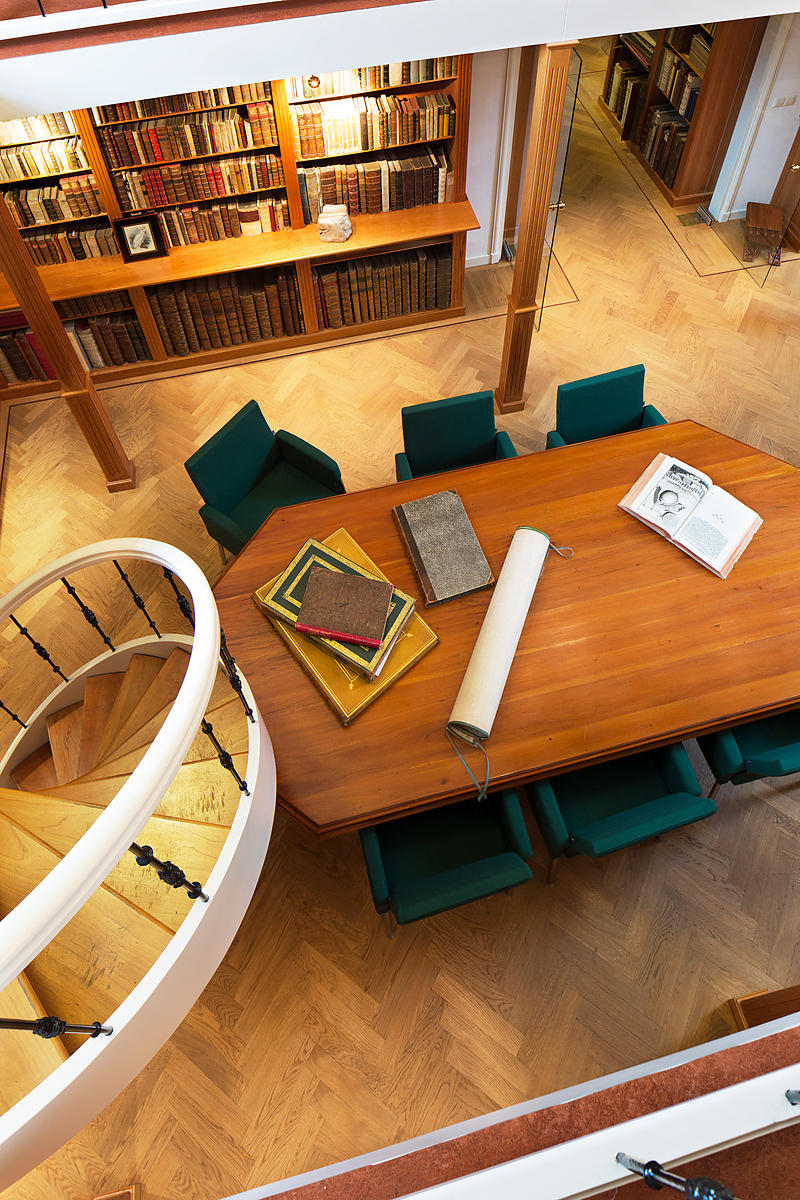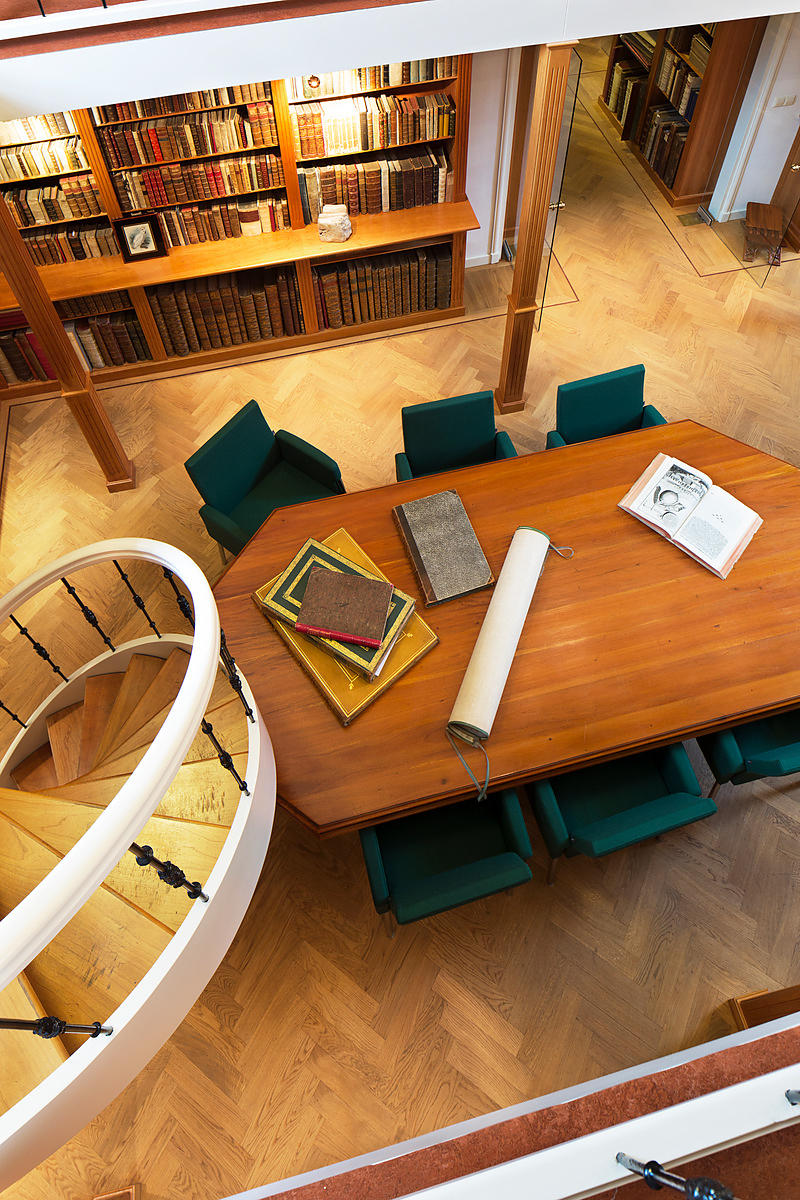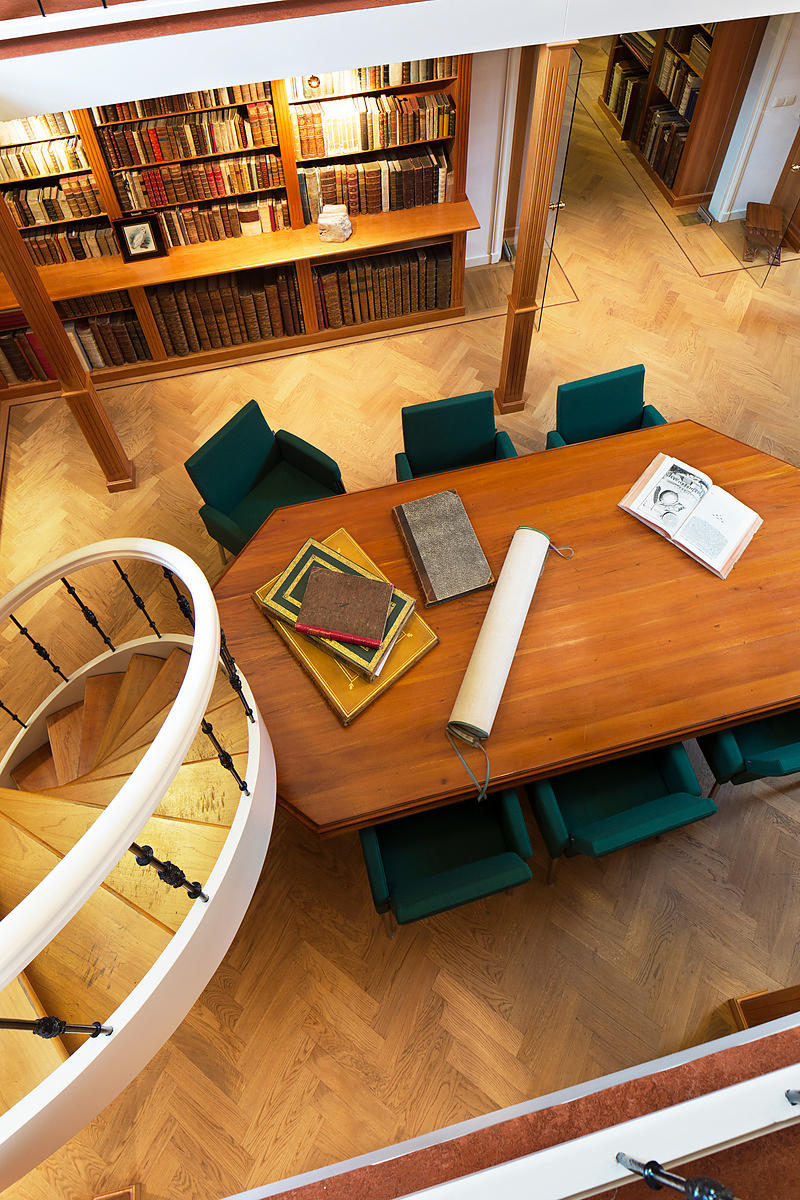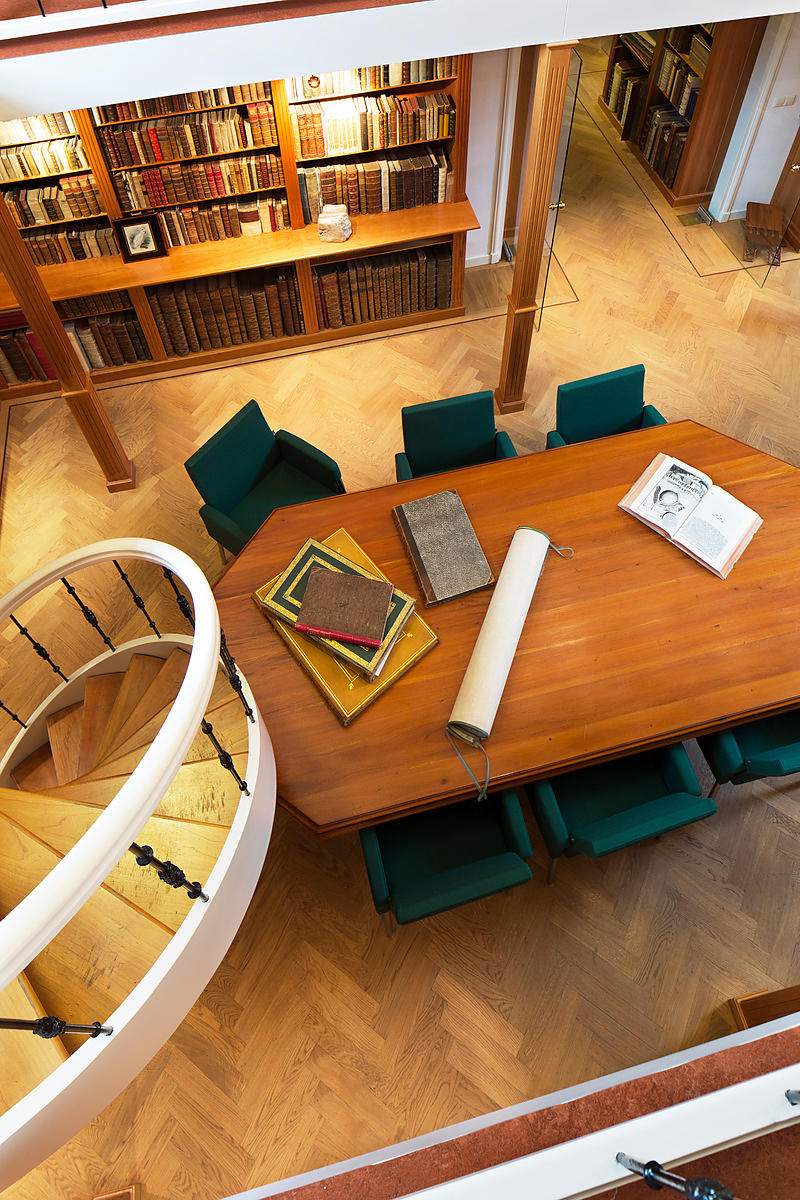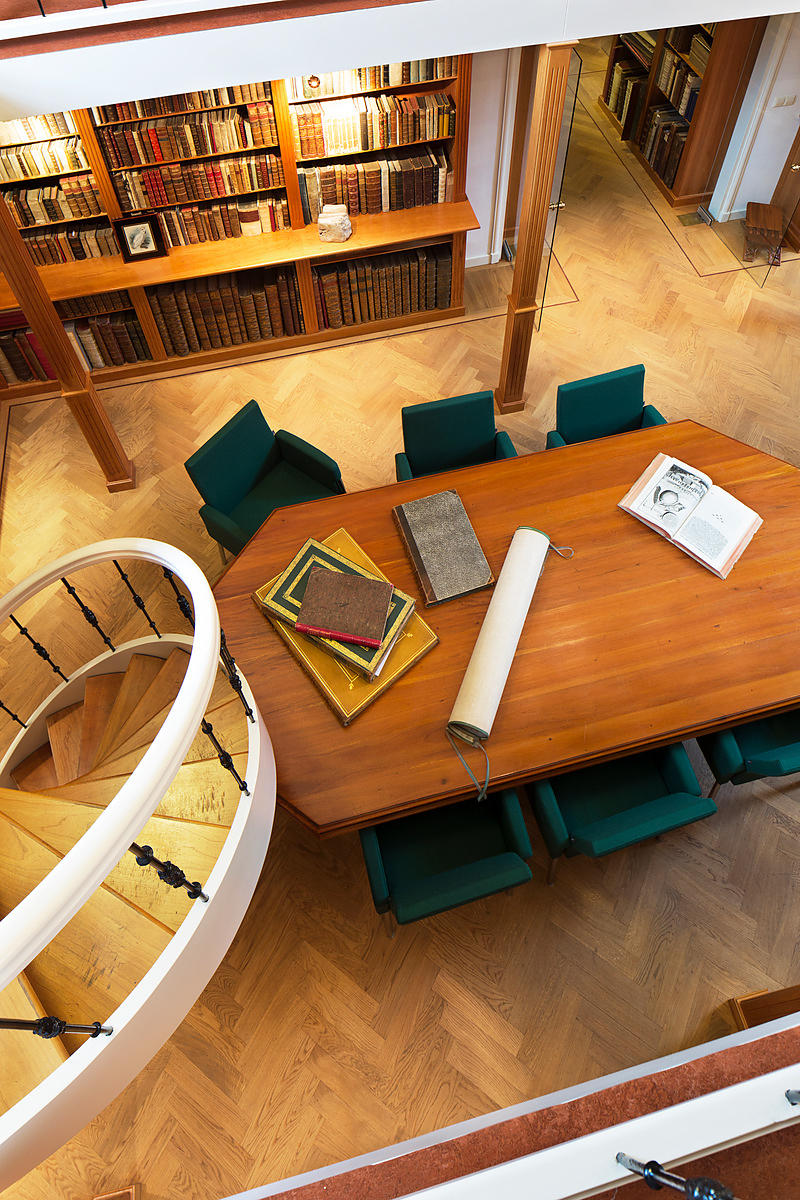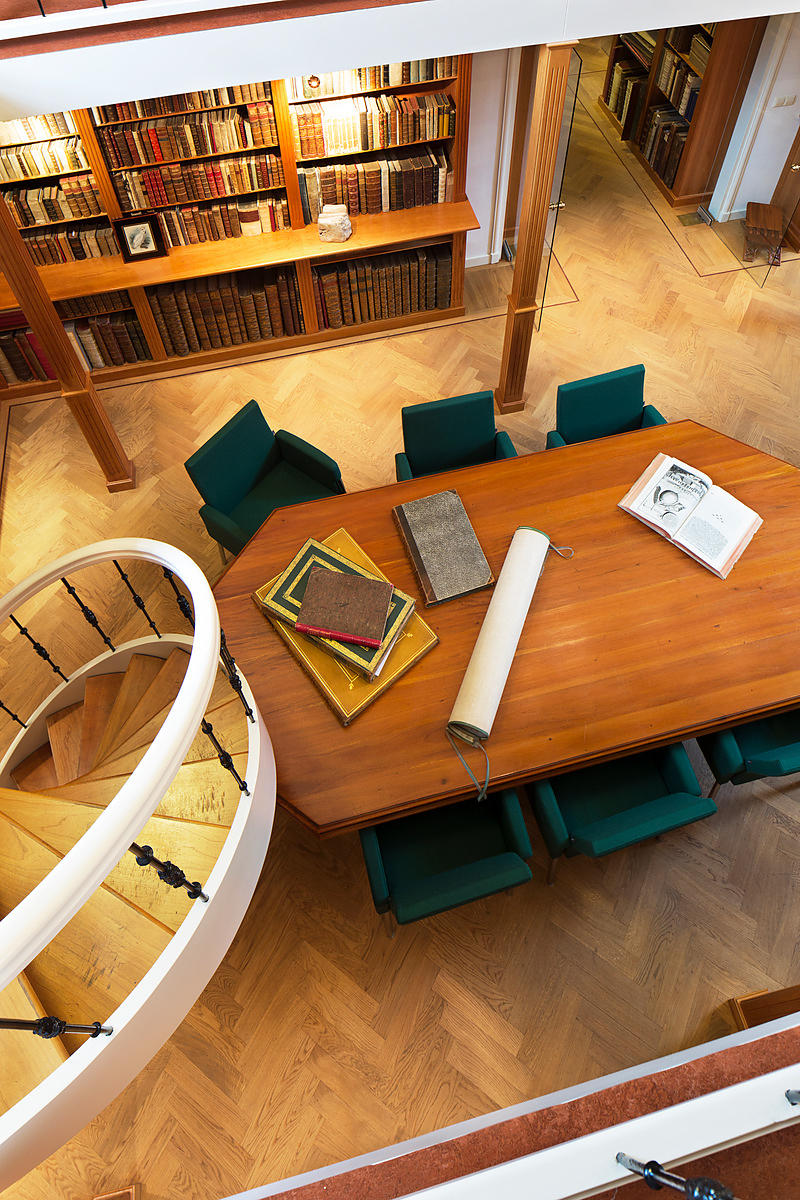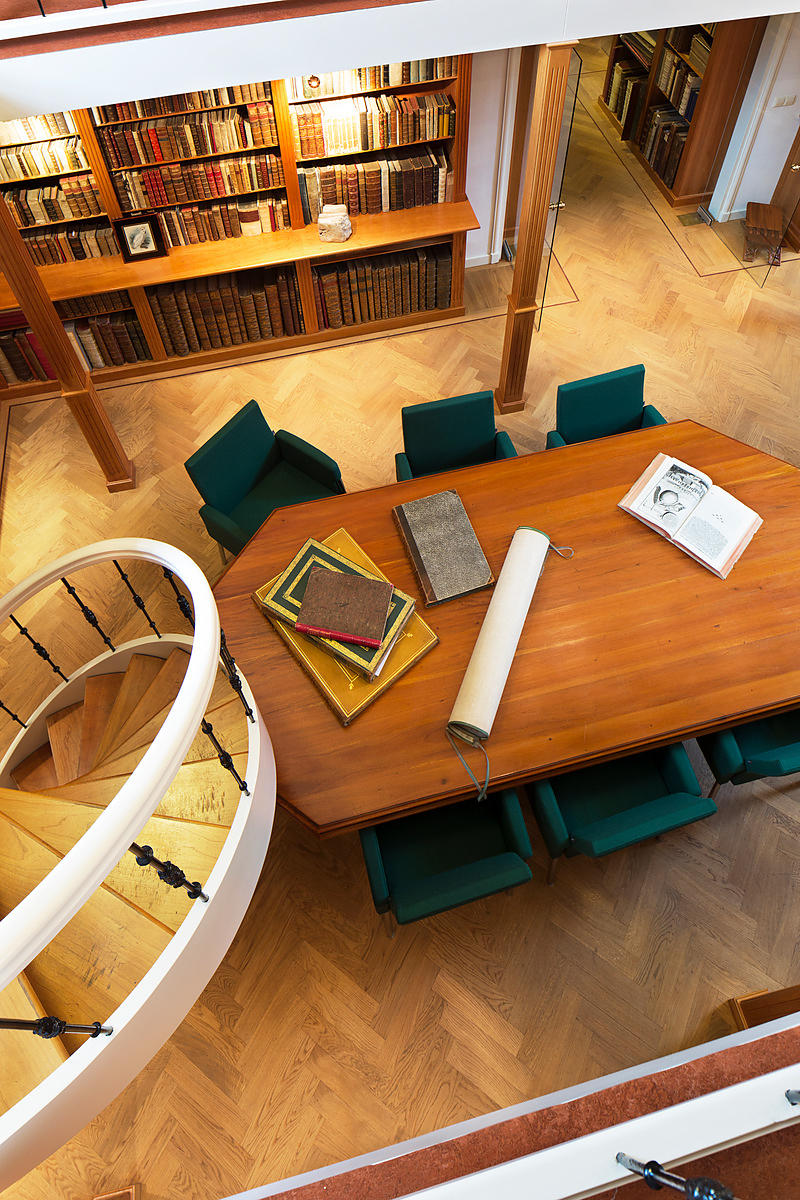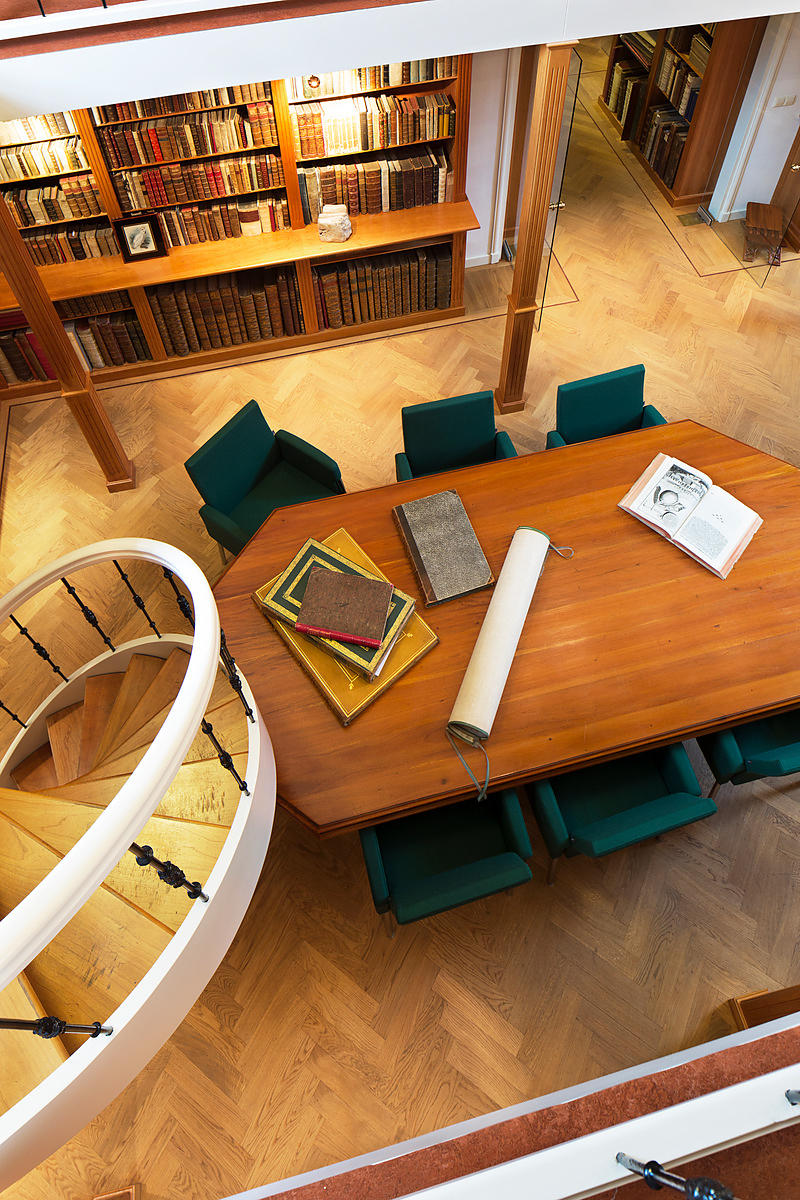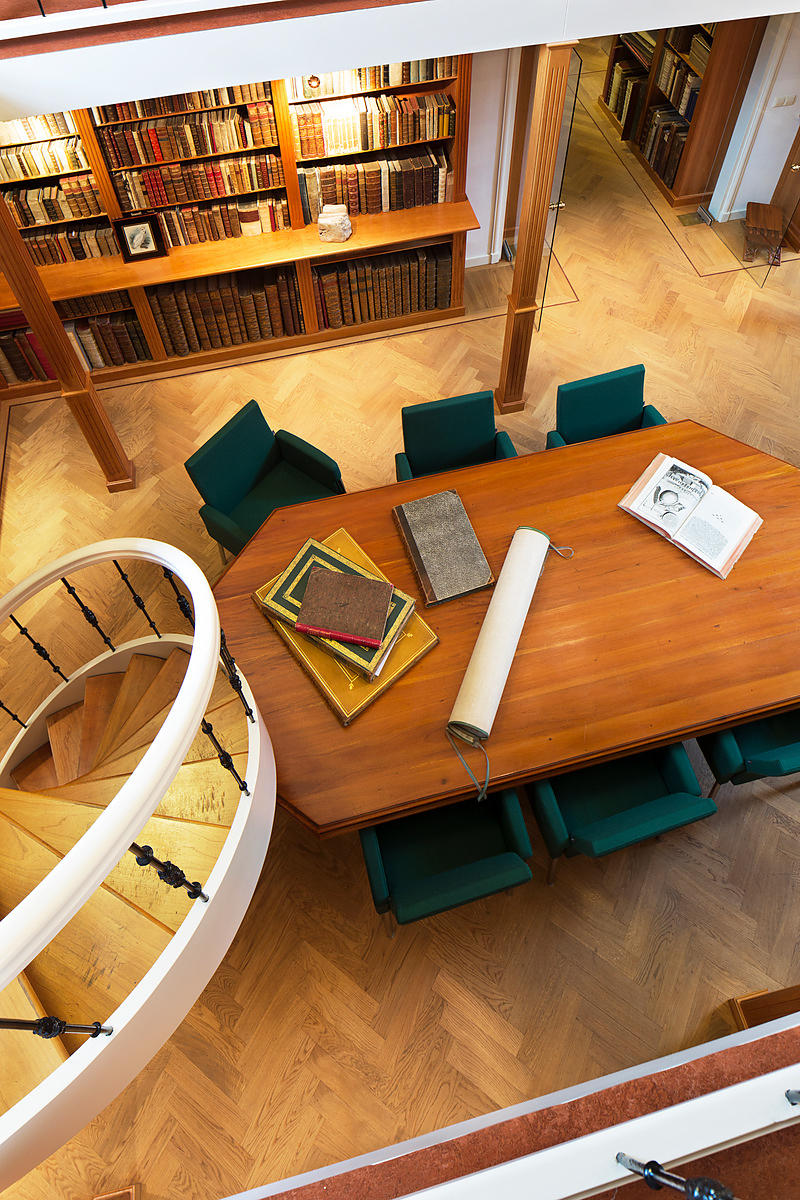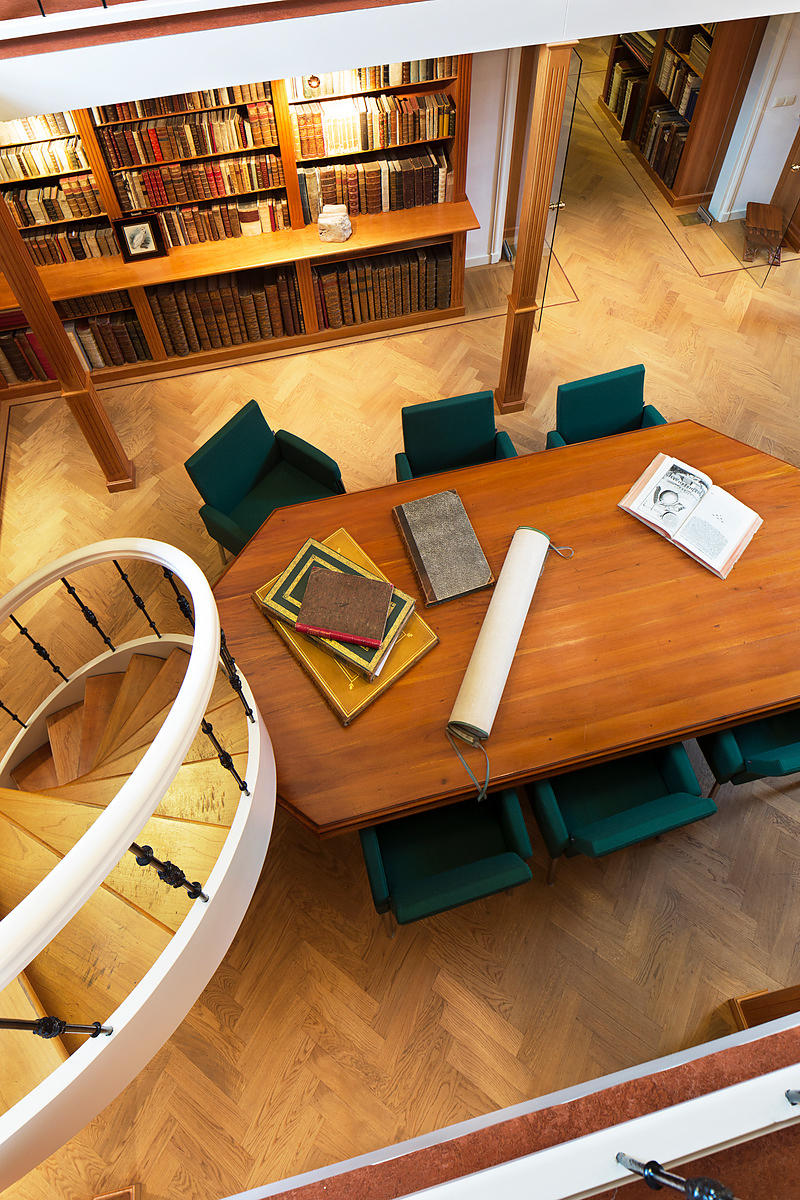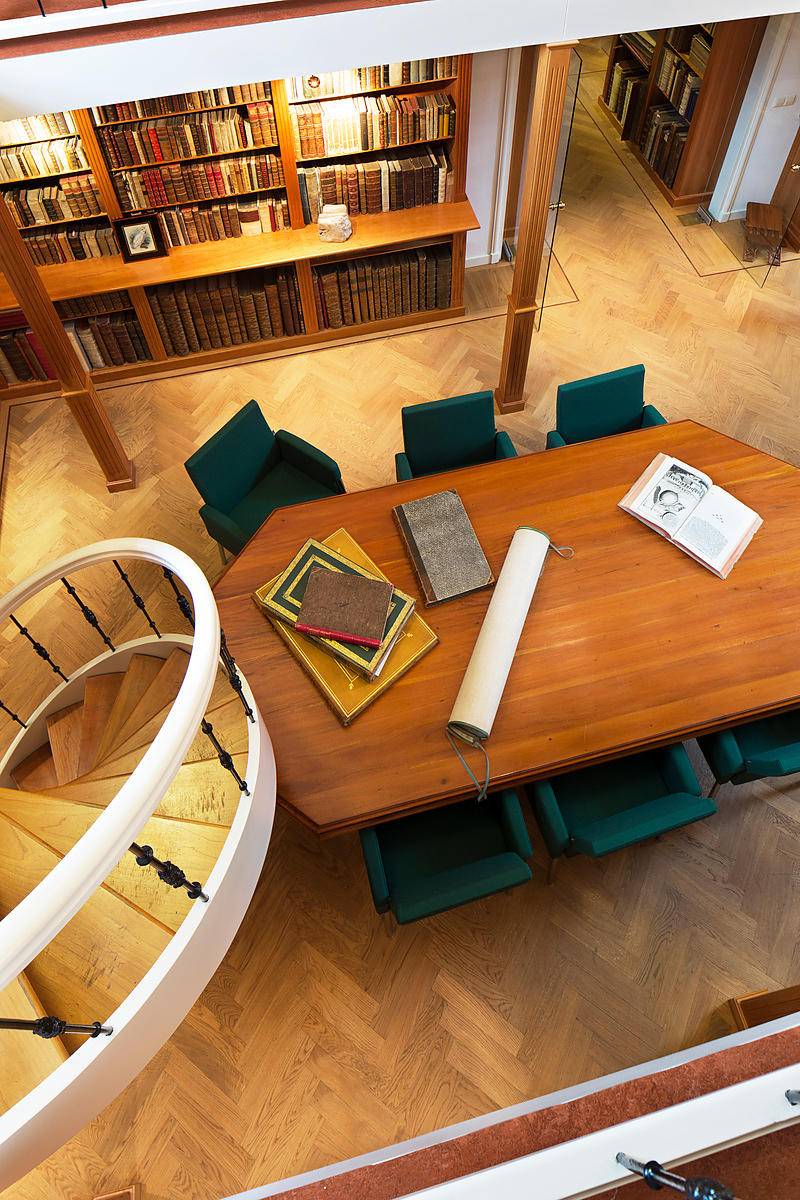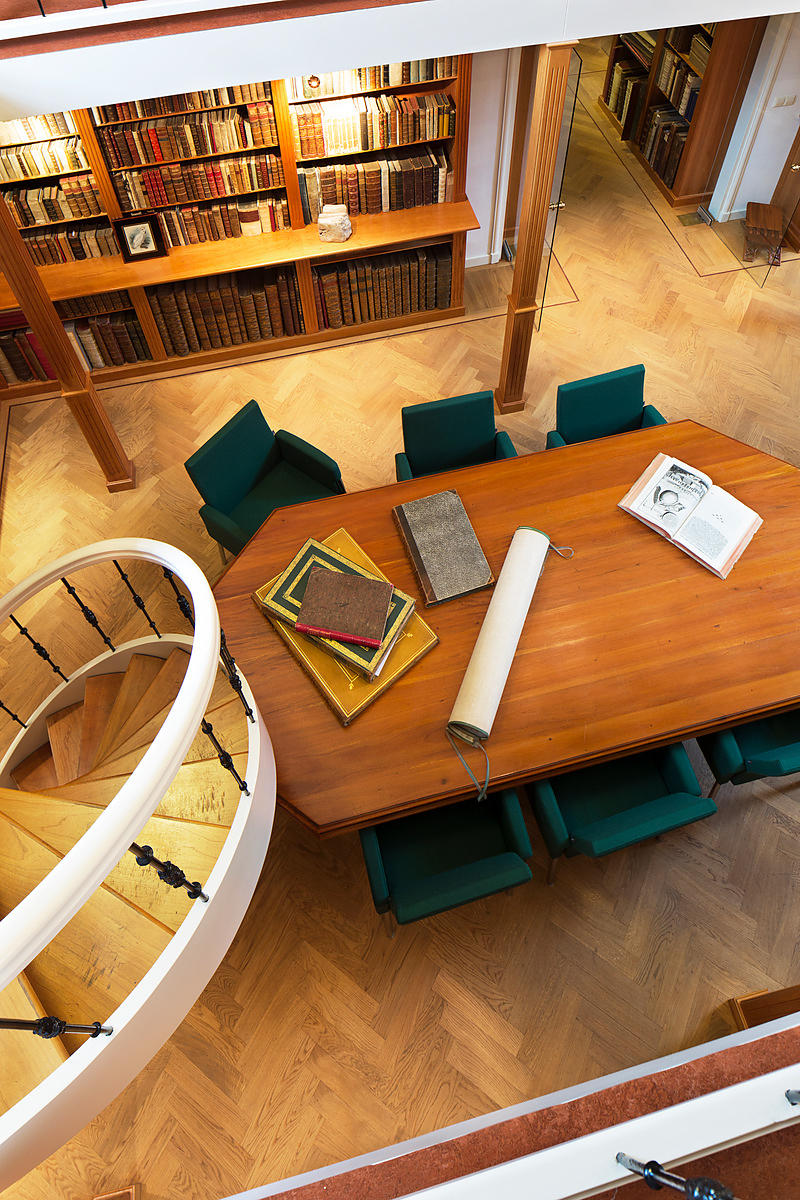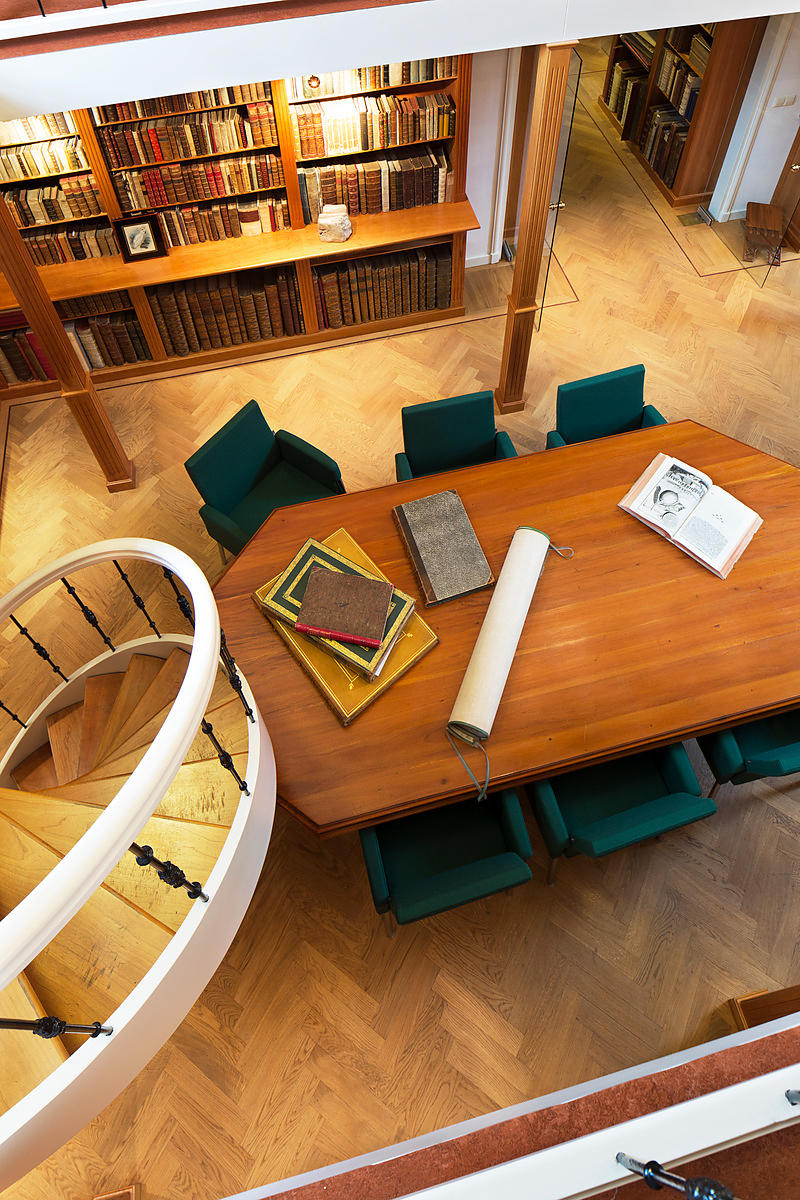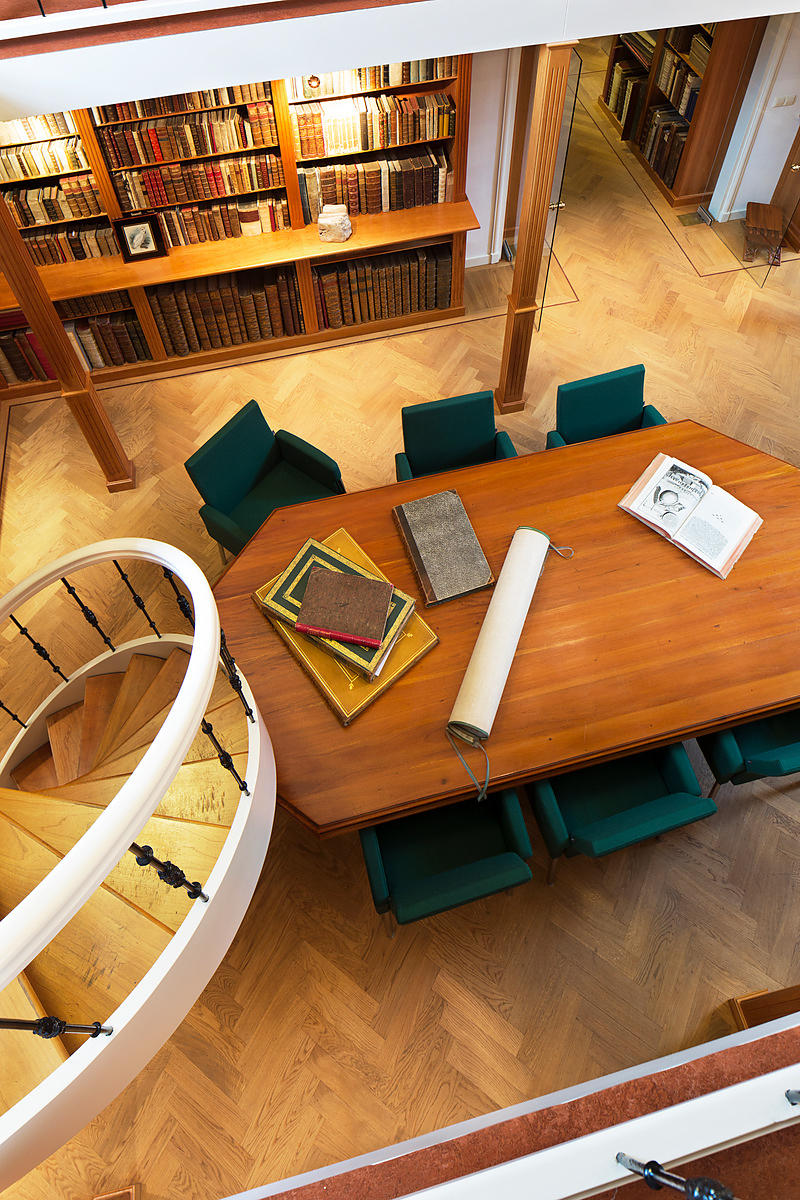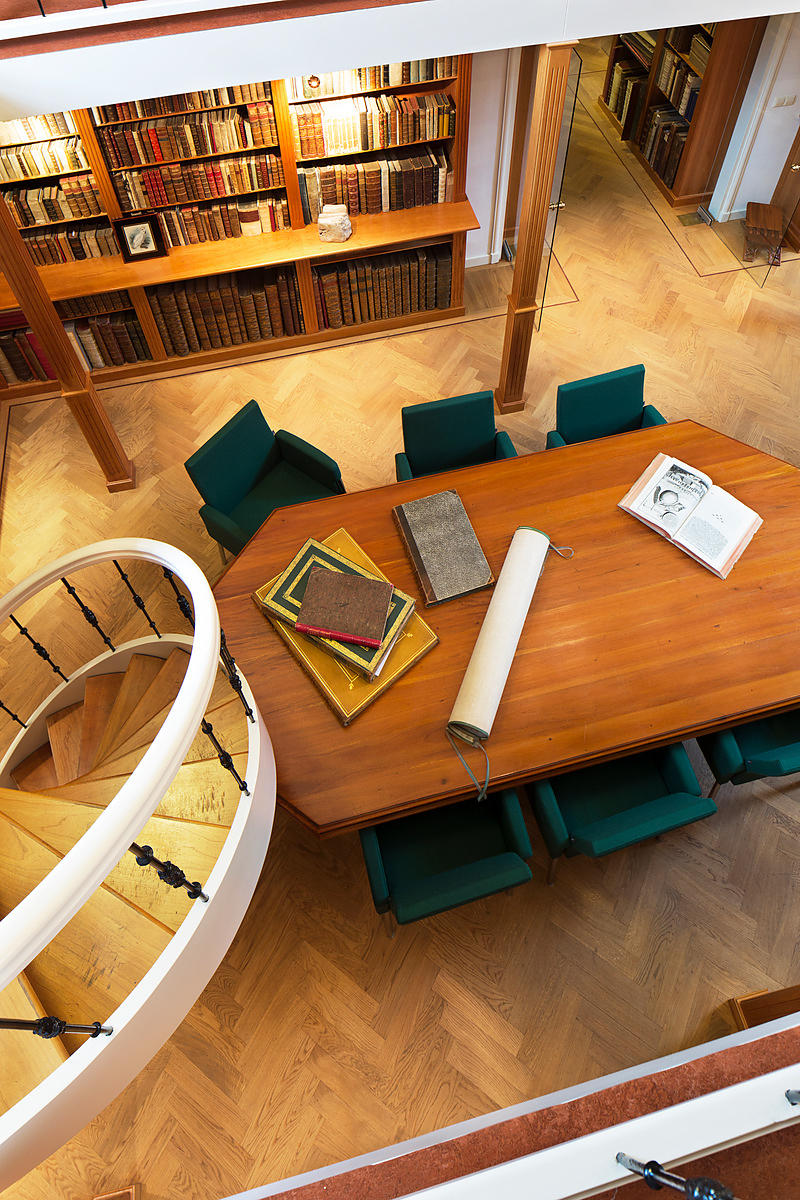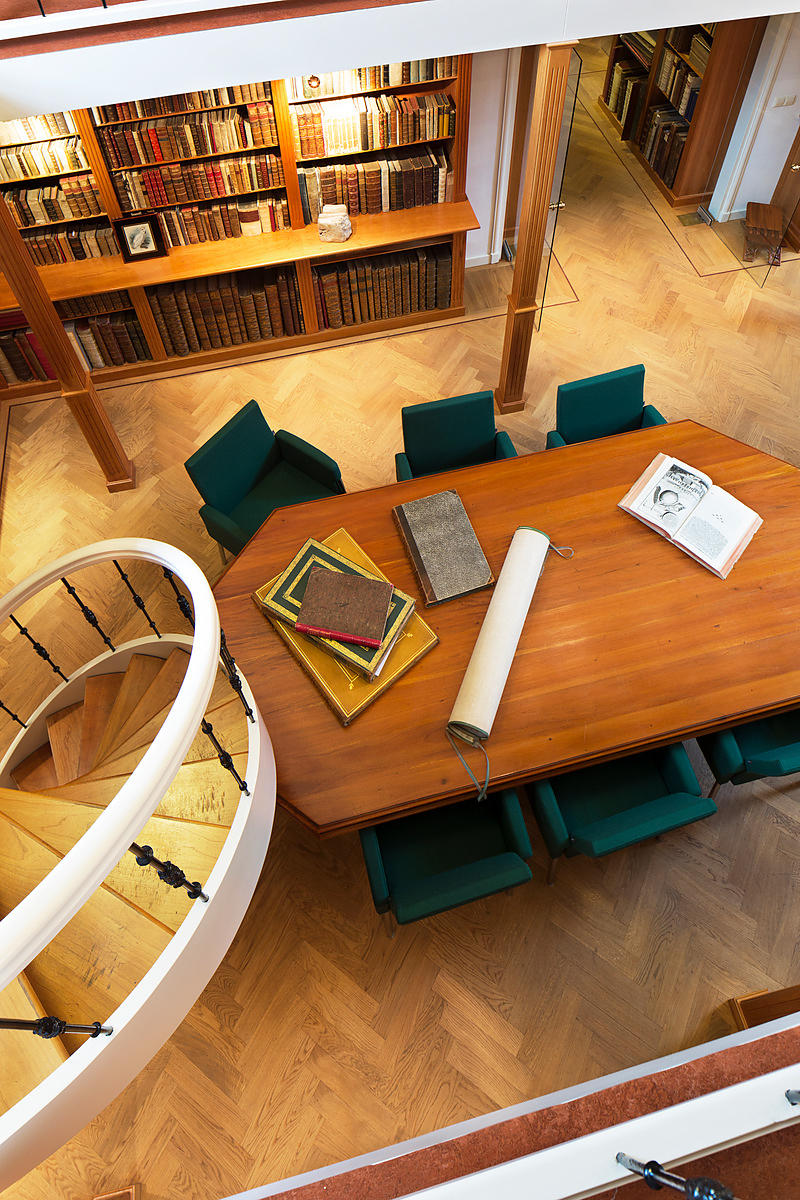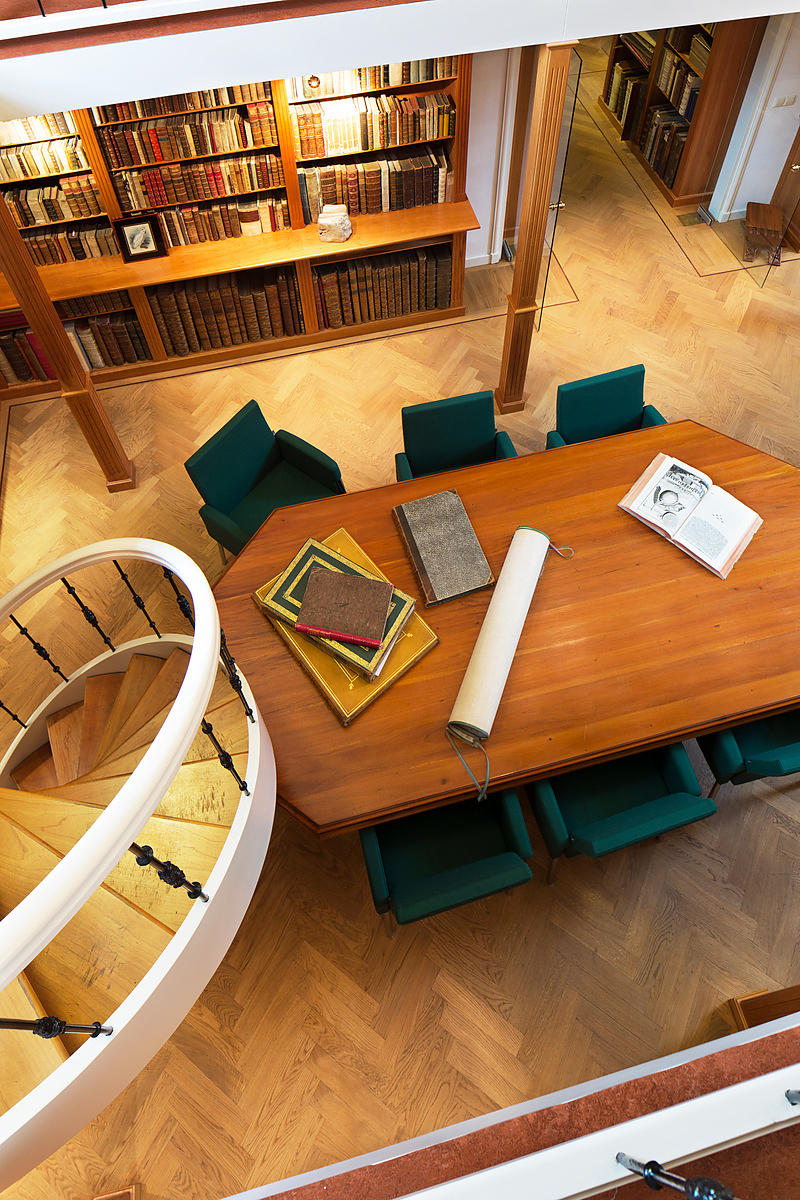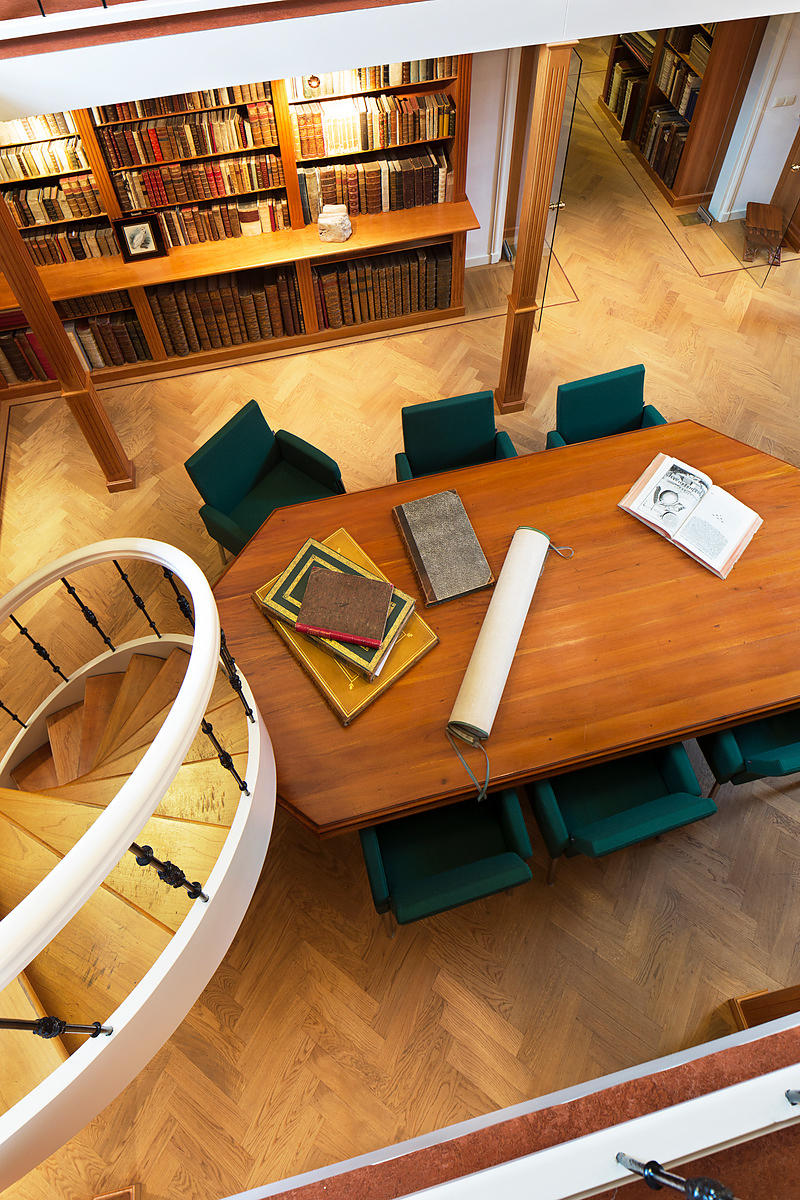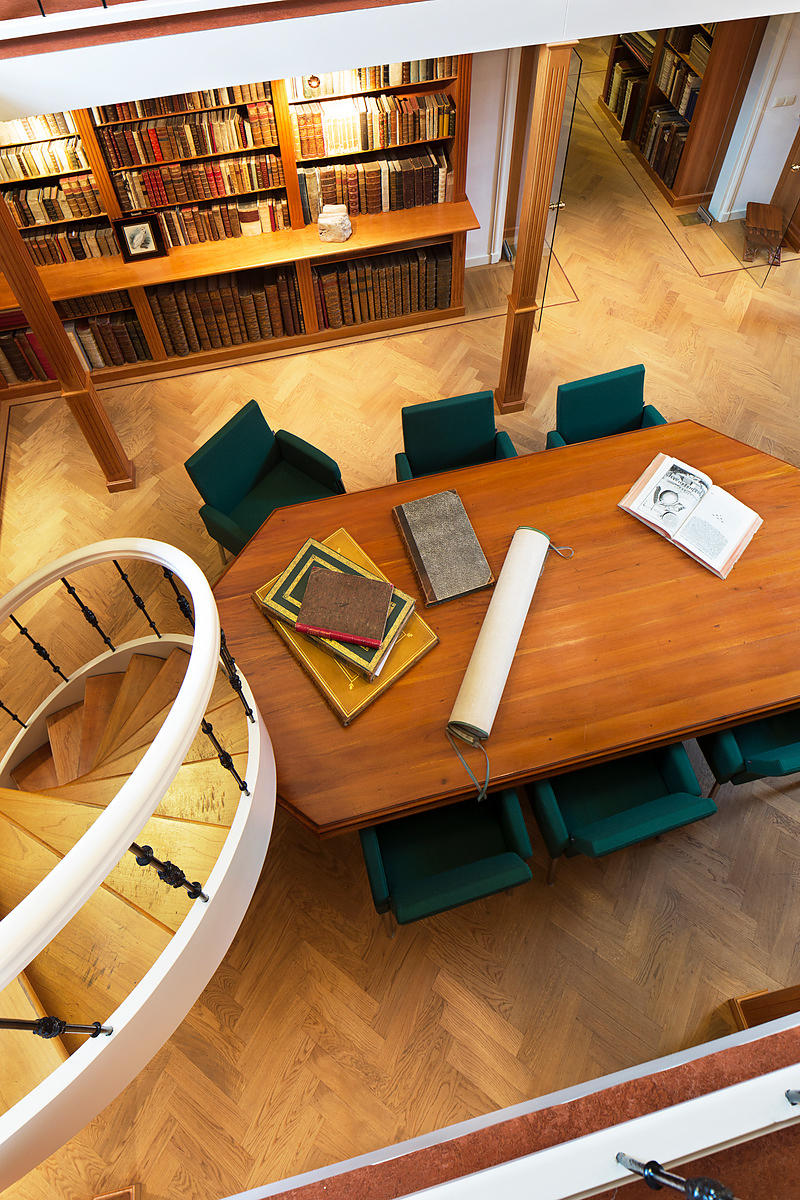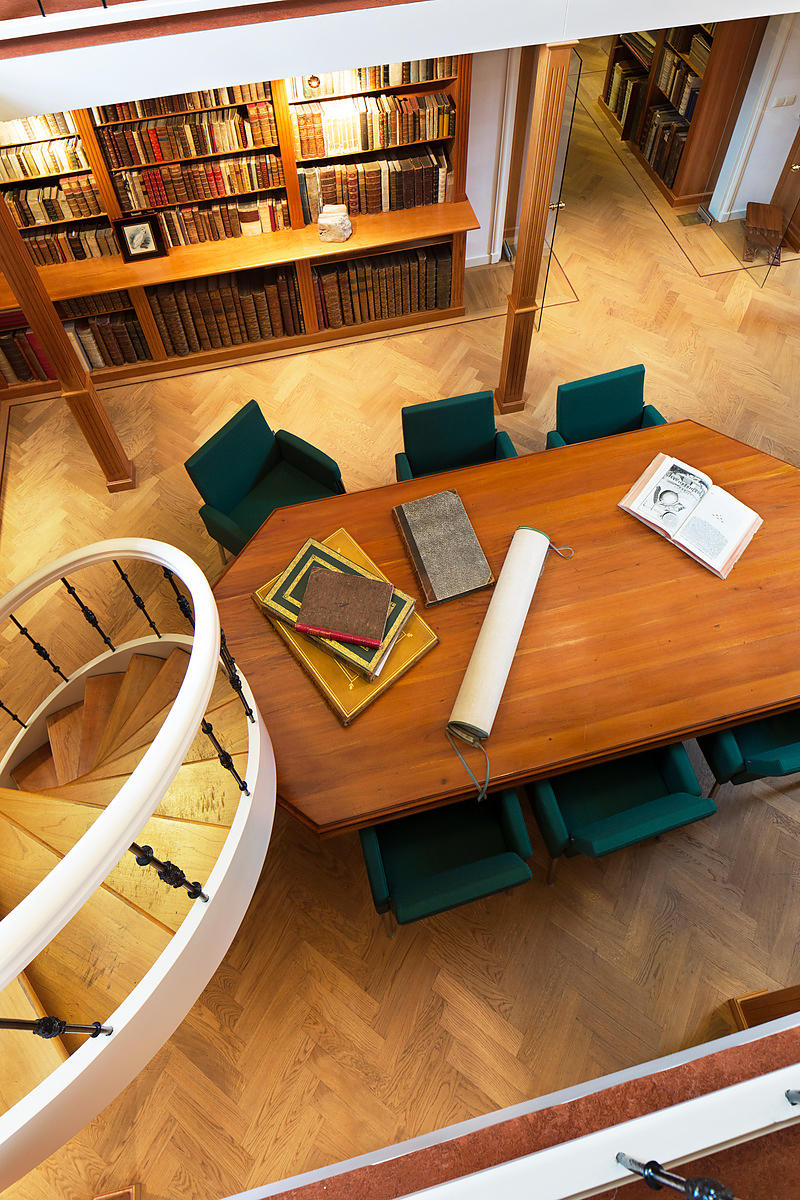 AA, Pieter van der (editor) and Johann Ludwig GOTTFRIED (falsely attributed to)
De gedenkwaardige en al-om beroemde voyagien der Spanjaarden na West-Indiën, namentlijk in het Zuyder- en Noorder-gedeelte van het eertijds onbekende America ... Alles onlangs uyt het Spaans in 't Nederlands getrouwelijk vertaalt ... Het tweede stuk.
Leiden, Pieter van der Aa, [ca. 1711]. Second volume (of 2). 1mo. With engraved title-page, 14 engraved maps (7 leaves with 2 maps each), and 41 engravings in text. Contemporary blind-tooled vellum, boards with a large blind-tooled centrepiece with the initials H.B.
€ 3,500
Large paper copy of the second volume of the so-called "folio-edition" of a collection of accounts of the voyages undertaken by the Spaniards to the West Indies and America. The voyages are arranged chronologically, including the glorious voyages and expeditions of the renowned Hernando Cortes to New Spain and Mexico in 1518 and the following years, journeys by land and sea, to the main coast of Chiribichi, the strait of Magellan, Cubagua, Chicora and New Spain in 1520 by Alonso de Ojeda, by Hernando Magallanes through the straits discovered by him, voyages in the West Indies in 1523 and the following years of Francisco de Garay from Jamaica to Panuco, of Pedro de Alvarado from Mexico to Guatemala and of Diego de Godoy from Mexico for the exploration and pacification of various provinces. This volume also includes the daring voyage of Sebastian Cabot with three ships undertaken for the Moluccas, and through much misfortune and ignorance miscarried to the Rio de la Plata. Included in the latter is the voyage of Diego de Garcia, for further discoveries along the coast of America in the year 1526.
With armorial bookplate. Some leaves somewhat browned and an occasional marginal waterstain. In very good condition. Binding slightly rubbed and soiled. Muller, America 1887 & 1888; Tiele, Bibl. 7 (noting copies printed on large paper); STCN (5 copies); cf. Sabin 3, note; for Van der Aa: P.G. Hoftijzer, Pieter van der Aa (1659-1733), Leids drukker en boekverkoper (1999).
Related Subjects: