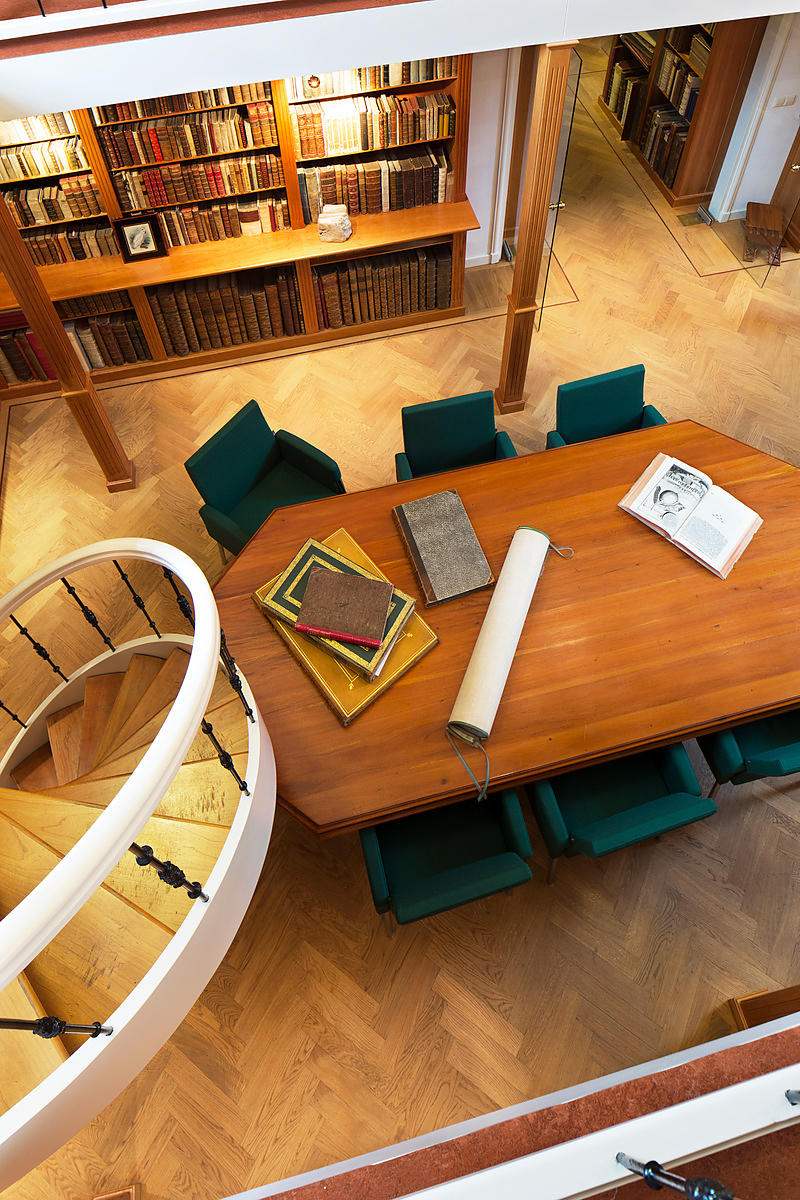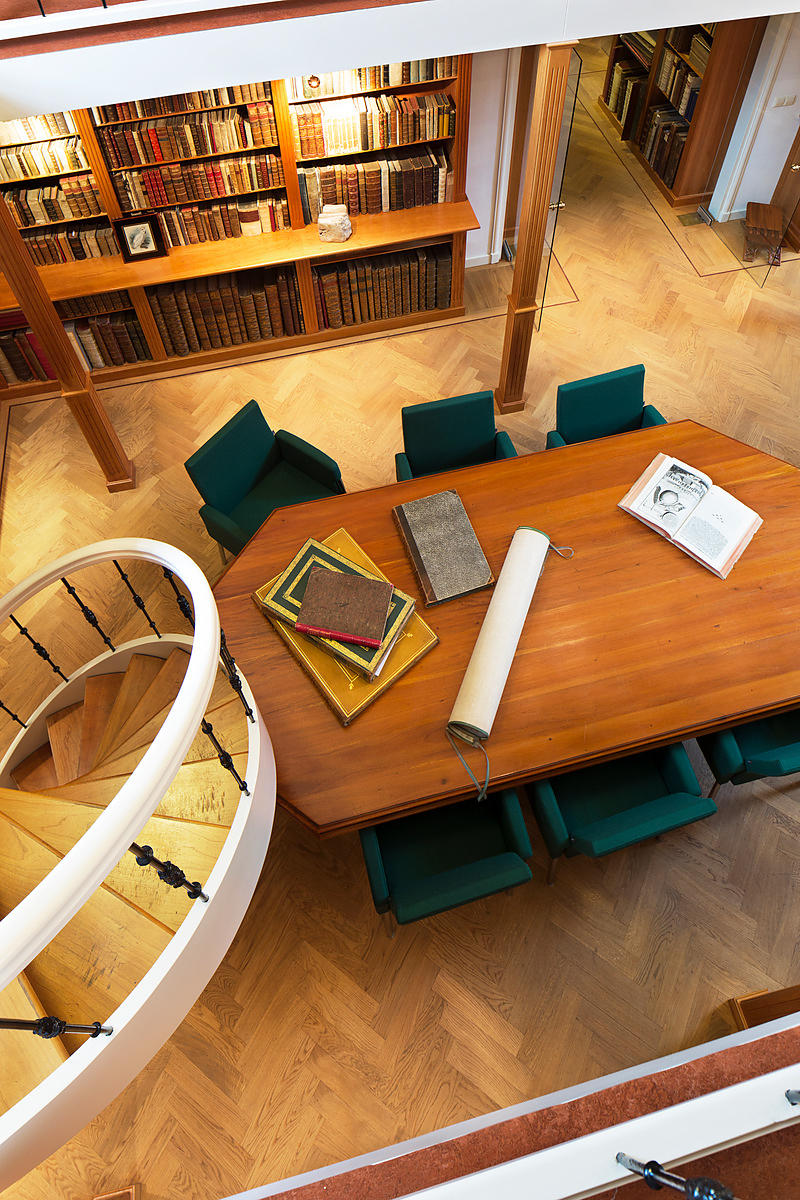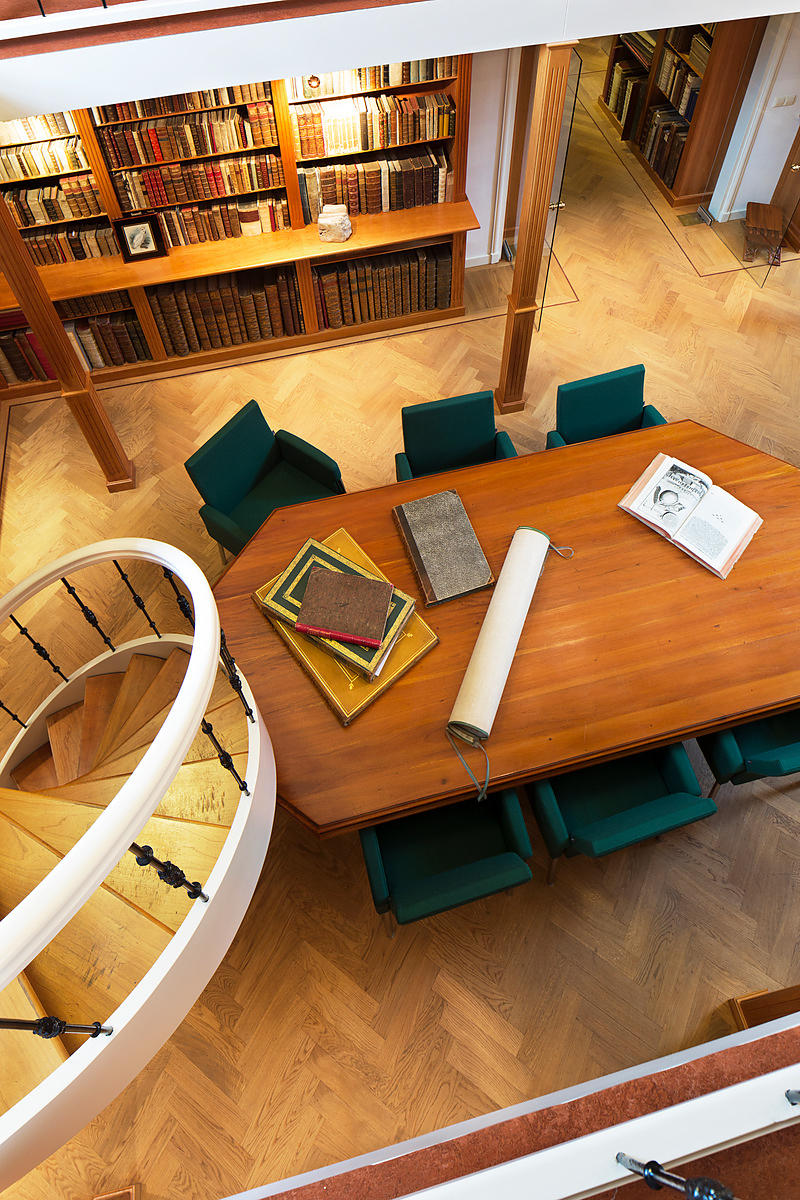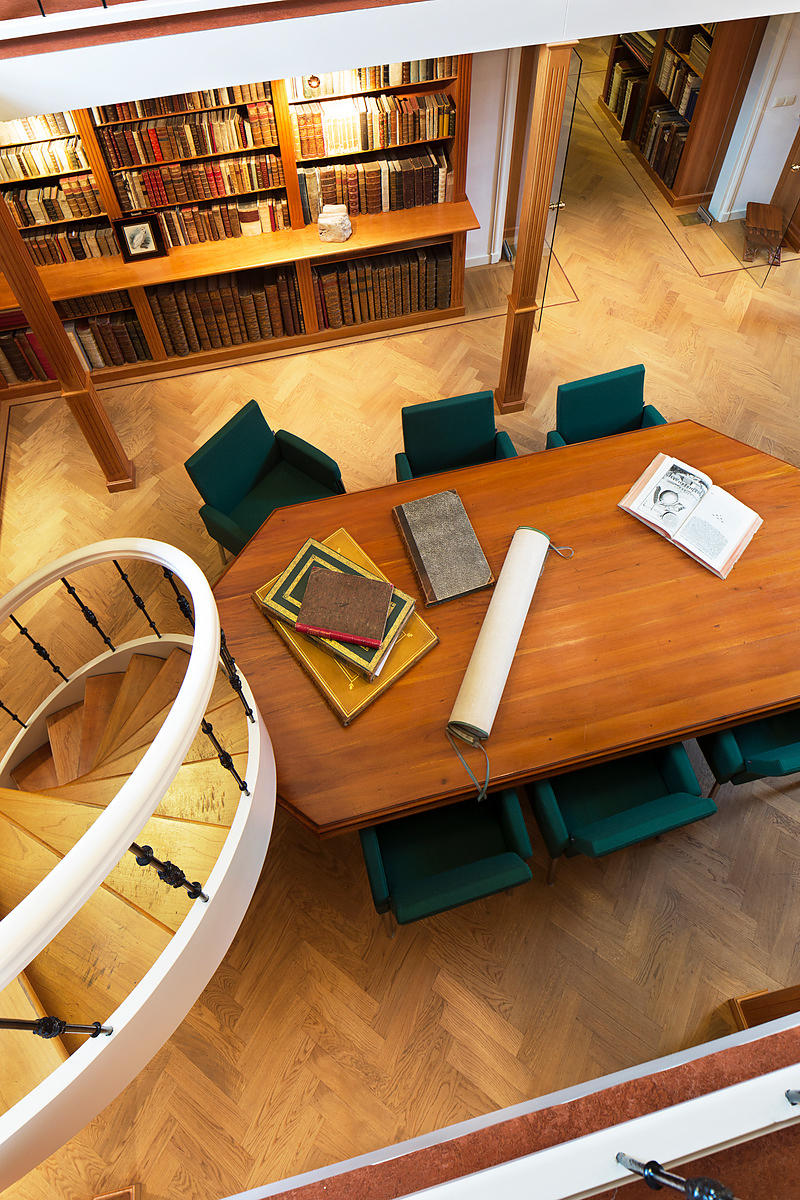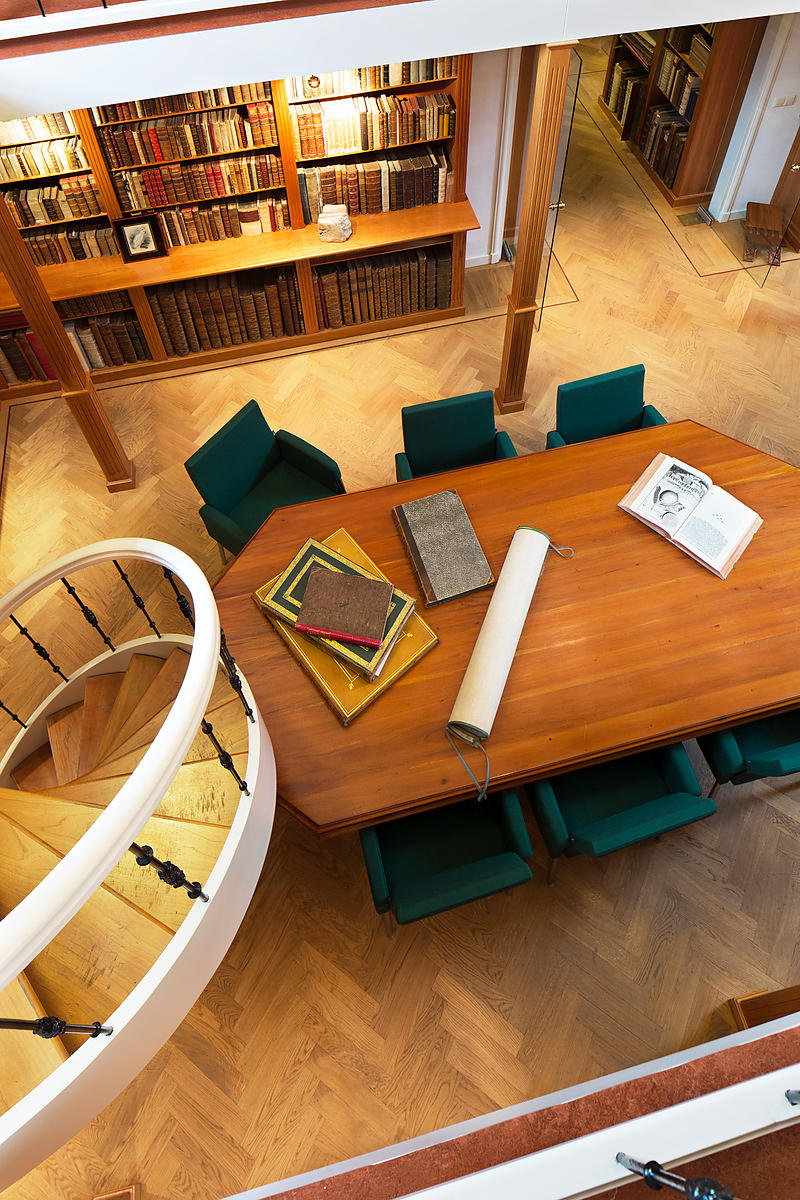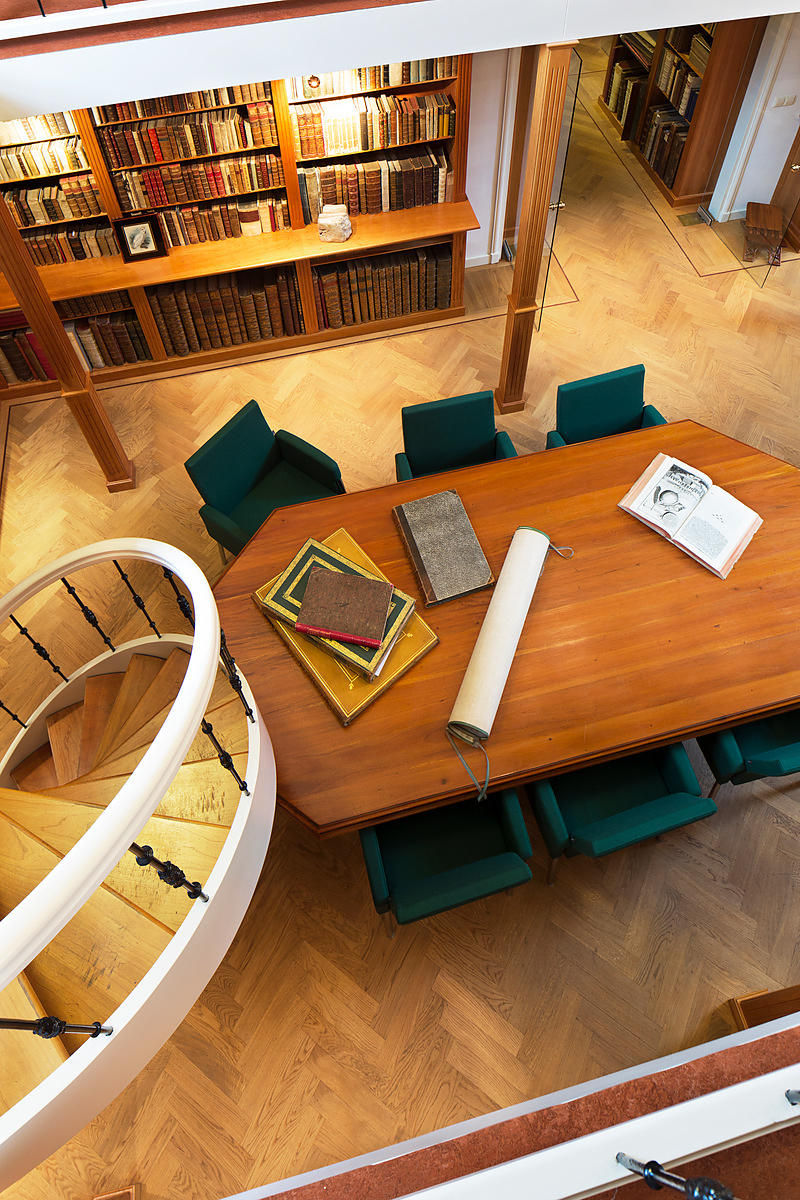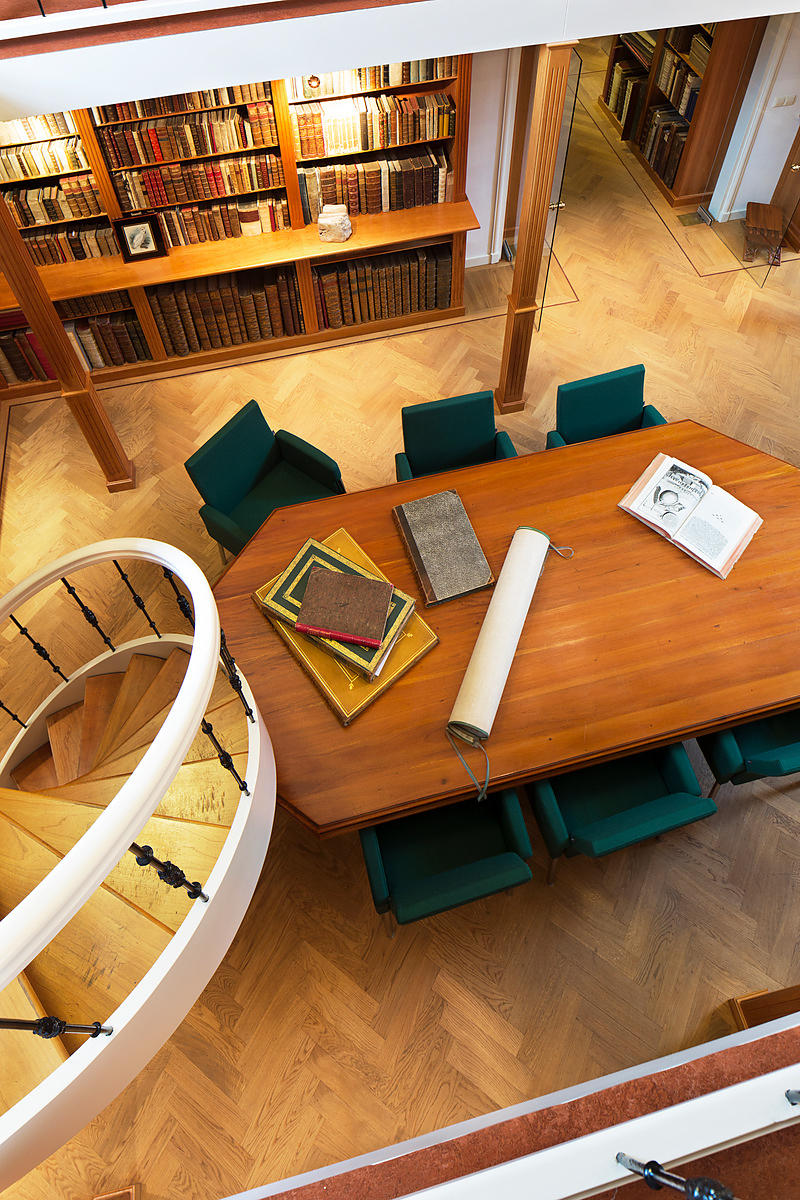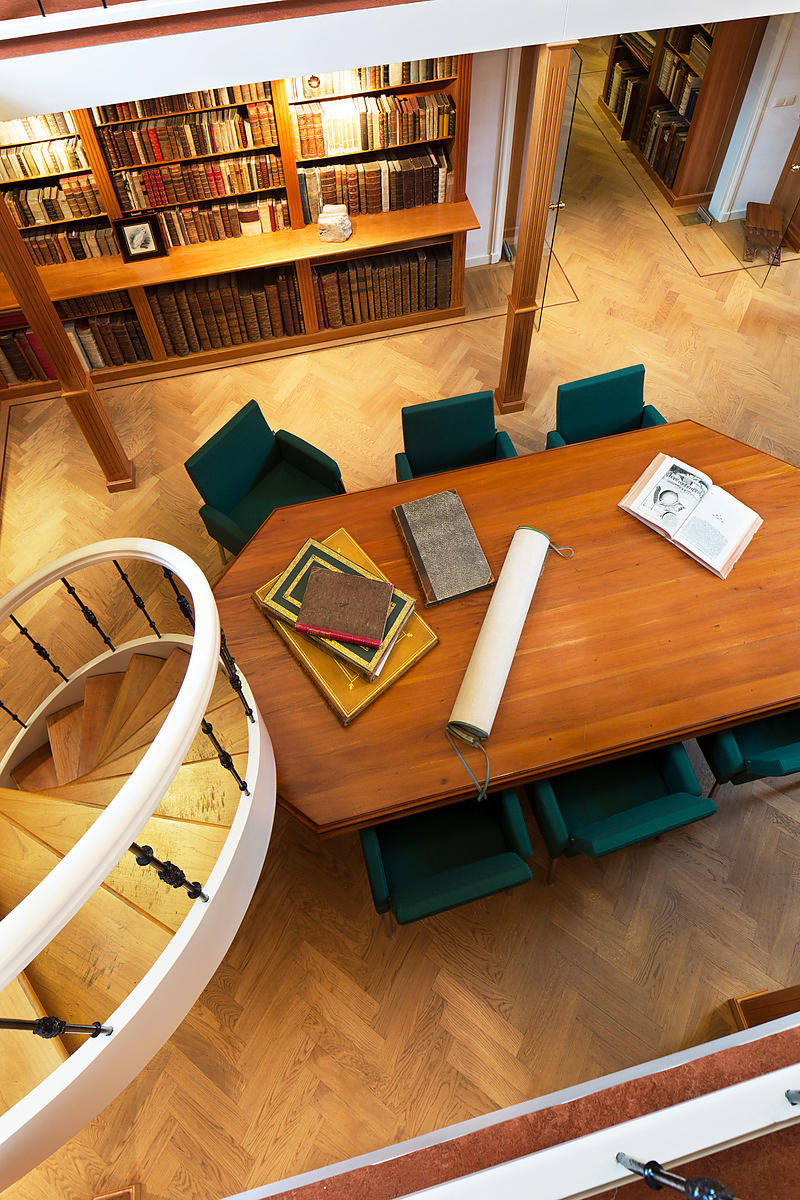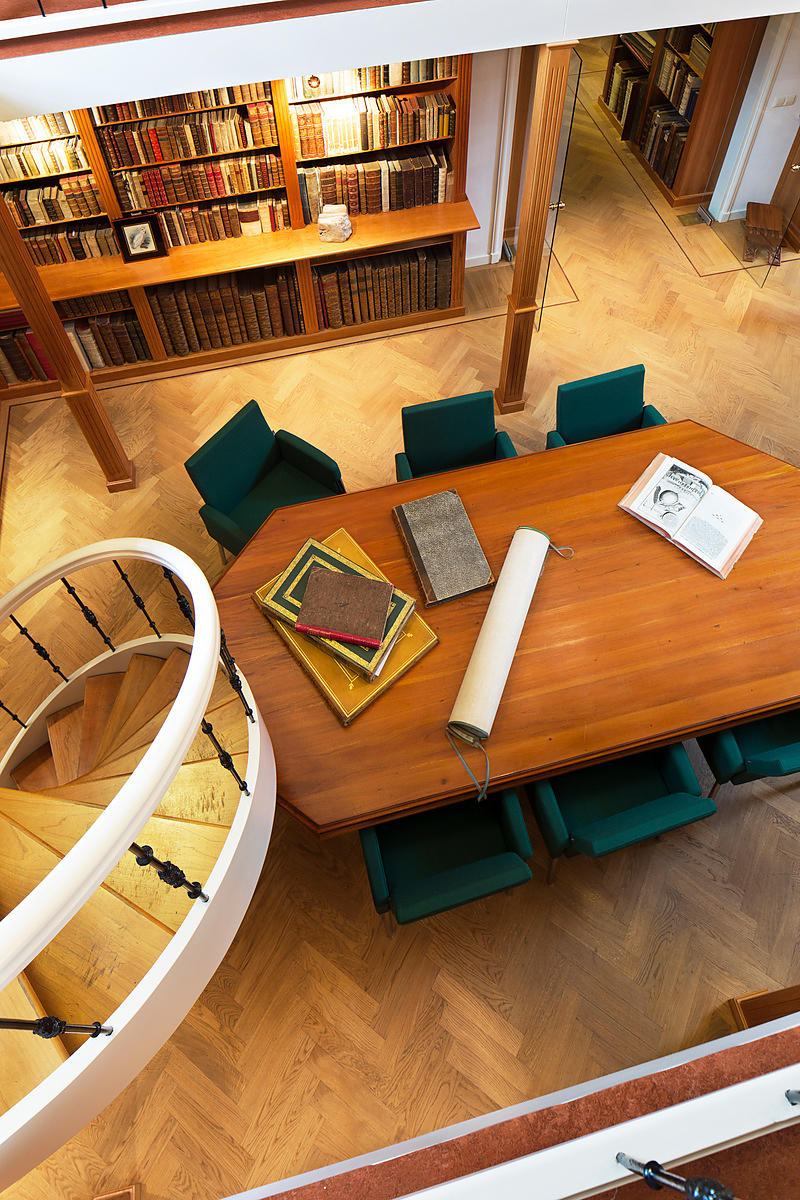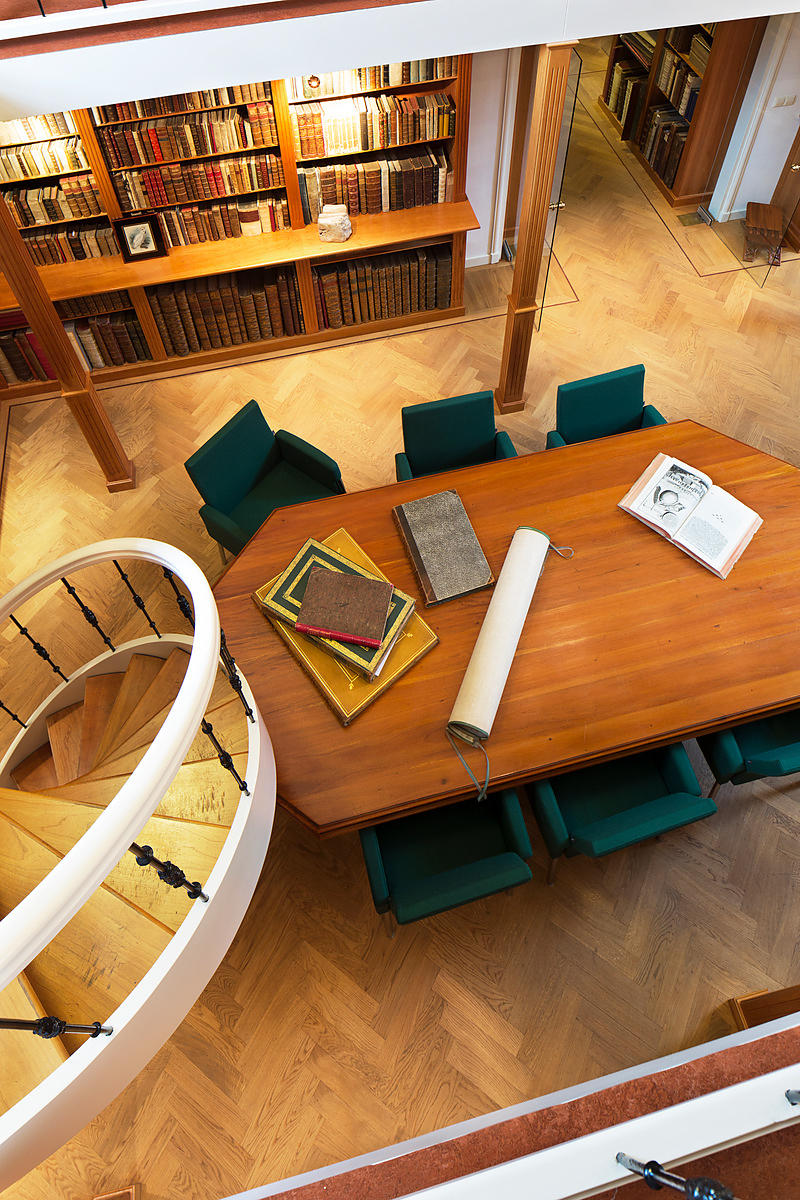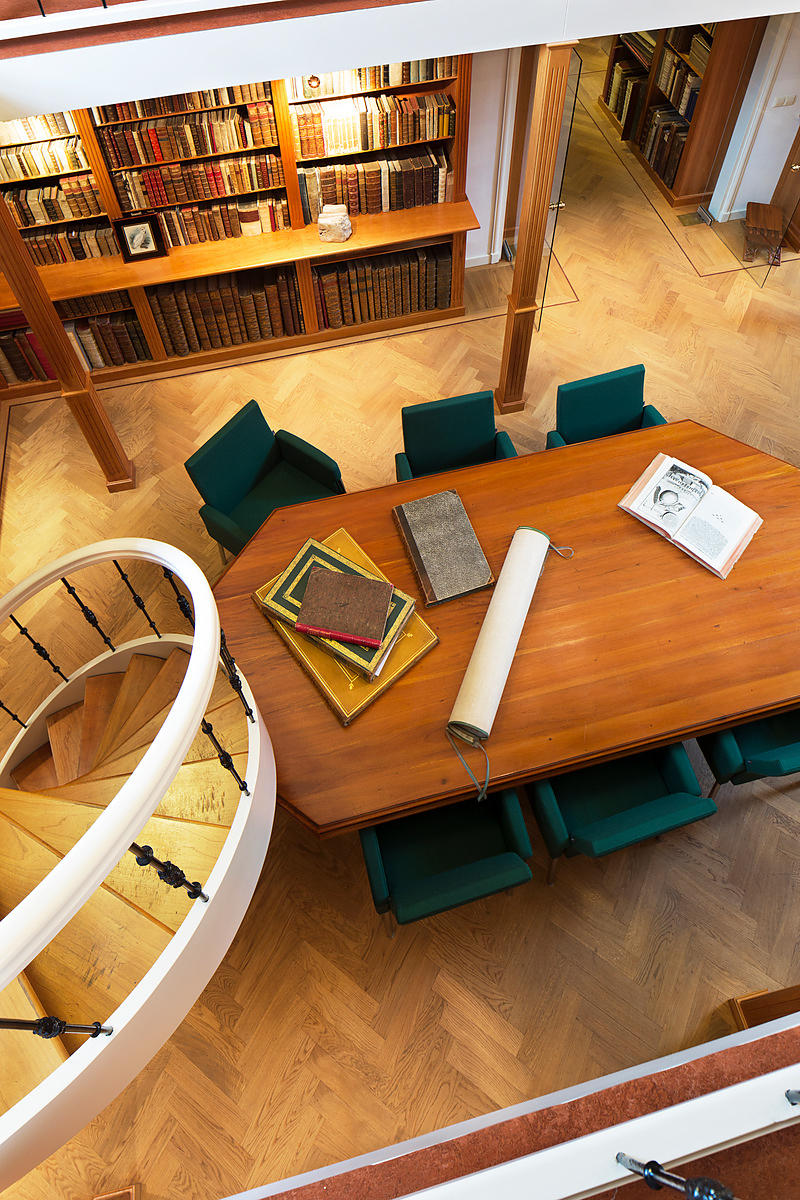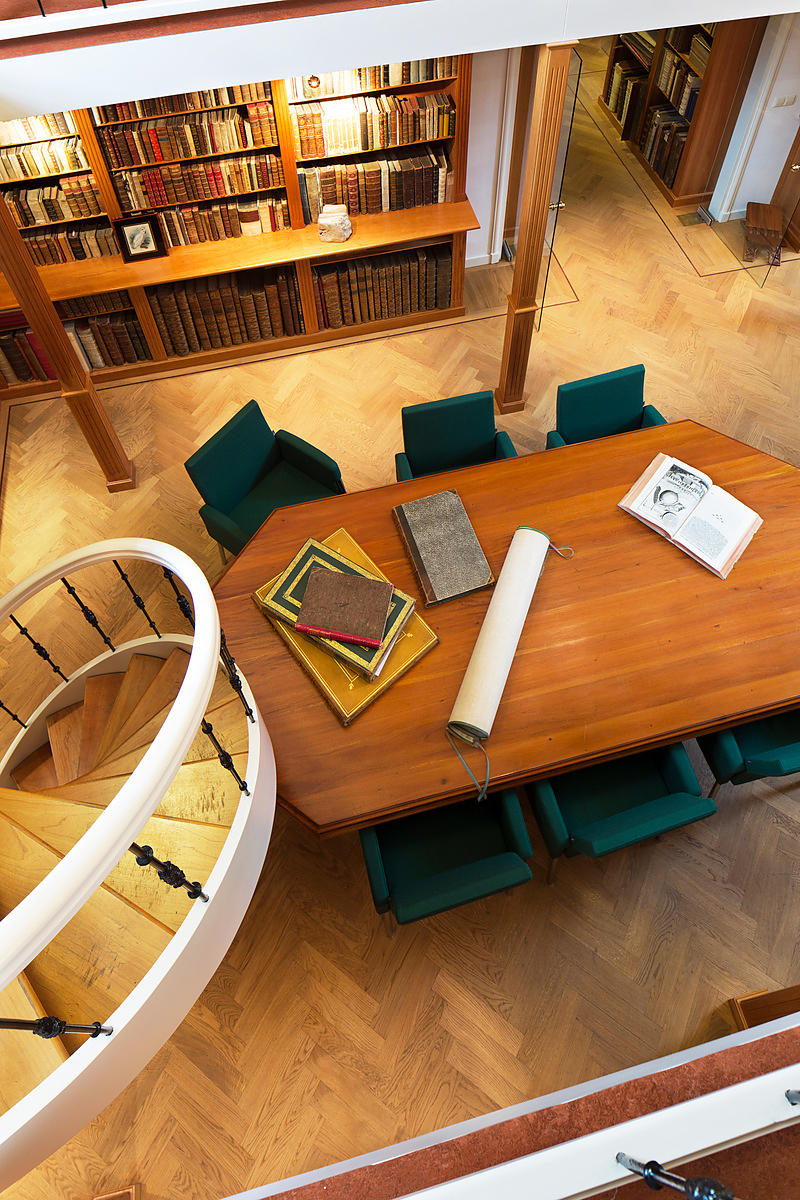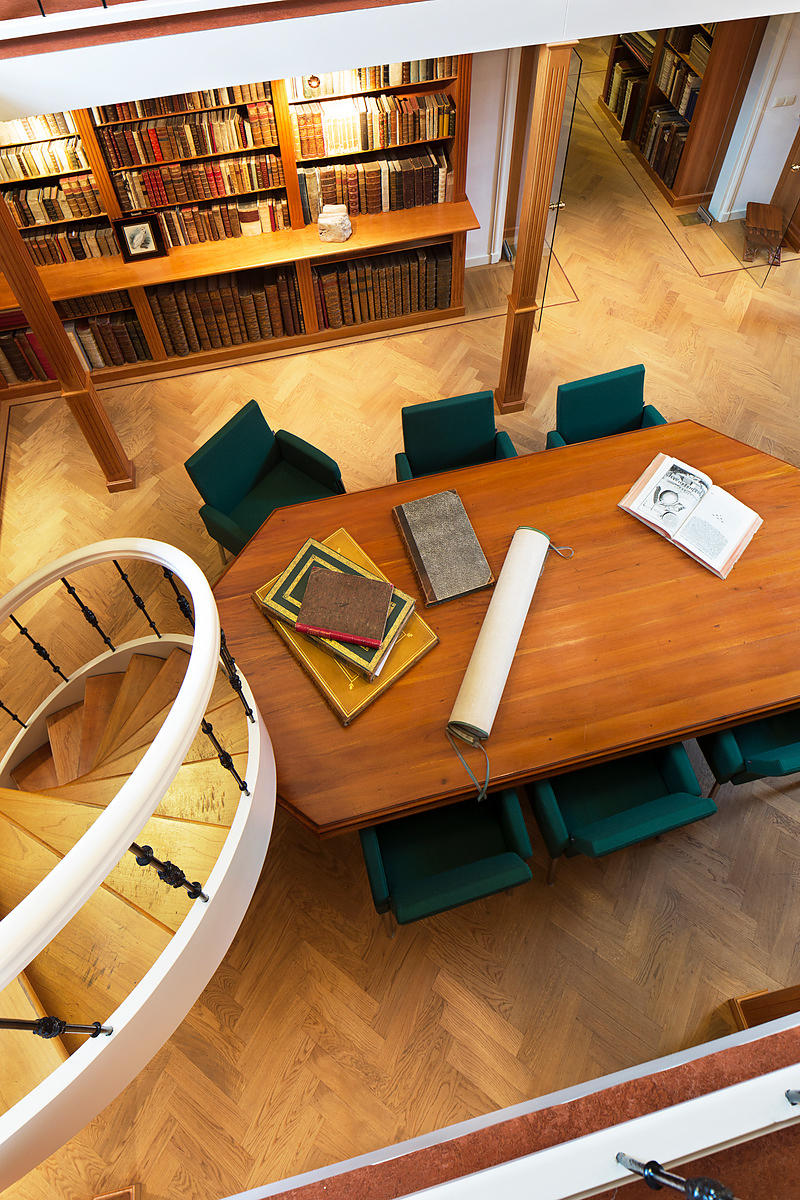 AESOP.
Fables, mises en François, avec le sens moral, en quatre vers, & des figures à chaque fable. Nouvelle édition, revue, corrigée & augmentée de la vie d'Esope, avec figures & les quatrains de Benserade. Dédiée a la jeunesse.
Rouen, Richard Lallemant "Imprimeur ordinaire du Roi", 1768. Sm. 8vo. Woodcut frontispiece with a portrait of Aesop walking in the fields, 184 woodcut illustrations (27 for Aesop's life and 157 for the fables, plus repeats). Contemporary calf, richly gold-tooled spine with red label, red edges. (8), C, 314 (10) pp.
€ 1,400
Charmingly illustrated popular Aesop edition in French prose, each fable preceded by Benserades 1678 summary in four lines of verse and followed by the moral in four lines of verse, with a dedication to young people, signed "F.M.". The publishers preface notes this combination of elements, explicitly noting the addition of Benserades quatrains at the head of each fable, to make the texts as complete as possible and please the young readers. Isaac de Benserade (1613-1691) had written these quatrains for the fable fountains in the Labyrinth at Versailles. They had much pleased Louis XIV, so De Benserade wrote more and in 1678 they were all published together, 218 in all, with oval woodcut illustrations by Pierre Le Sueur. We have not seen the 1718 Paris edition, but the 1731 that apparently follows it very closely has the present arrangement with the same quatrains before and after, and even the two preliminary notes, the one signed "F.M.", but the illustrations still follow Pierre Le Sueurs, though now with 223 numbered fables, the last 4 (not 5 as one might expect) lacking Benserades quatrains. The large portrait of Aesop is especially attractive, and seems original, especially made for the children's editions. All Lallemant editions are extremely rare.
Fine copy. Binding slightly rubbed, slightly worn at head and foot of spine and at corners. Cat. des livres François, ... vendent chez Jean Baptiste Reycend (Lisbon, 1772), p. 37; Ars Libri, The library of Peter A. Wick, part 2 (Fables), [2010], item 10 (collection for sale en bloc); cf. Gumuchian 264 (similar woodcut illustrated children's ed., Lyon, 1799); WorldCat (1756, 1764, 1765 & 1776 Lallement eds., 1 or 2 copies each); for Benserades quatrains: Fabula Docet 64; not in Anne Stevenson Hobbs; The fox and the grapes.
Related Subjects: