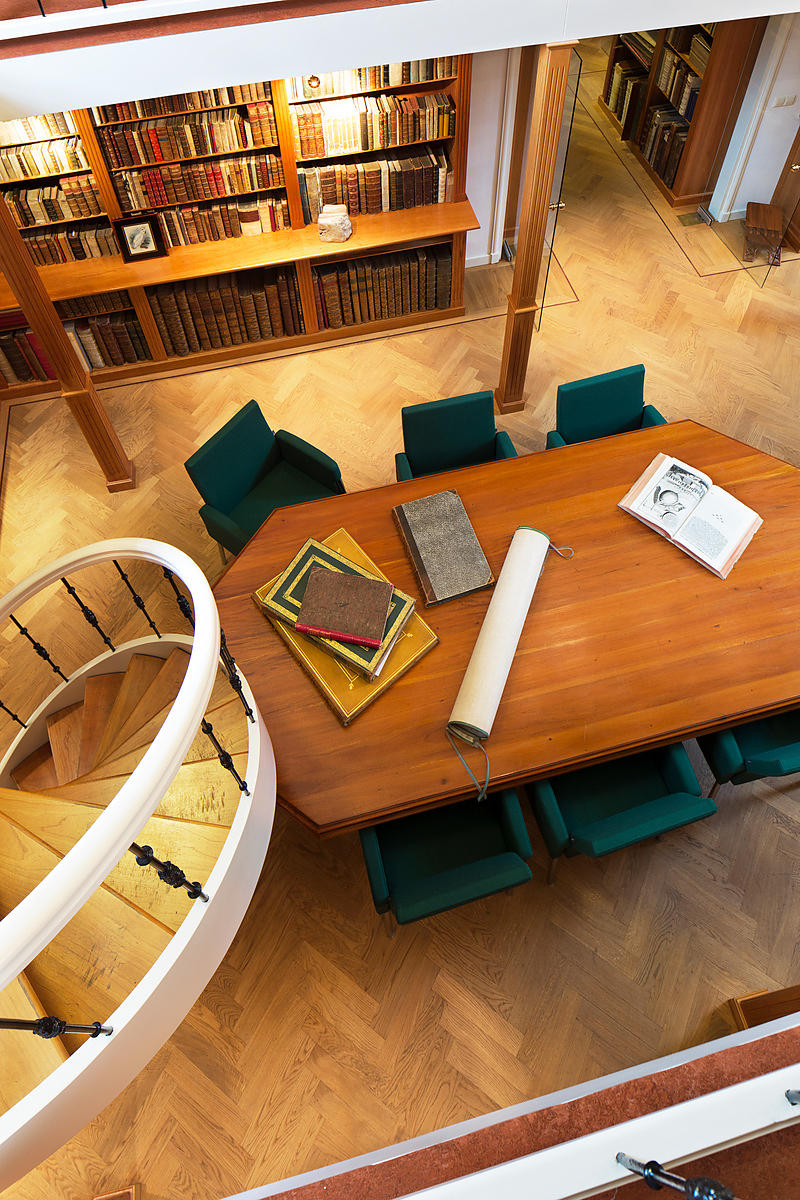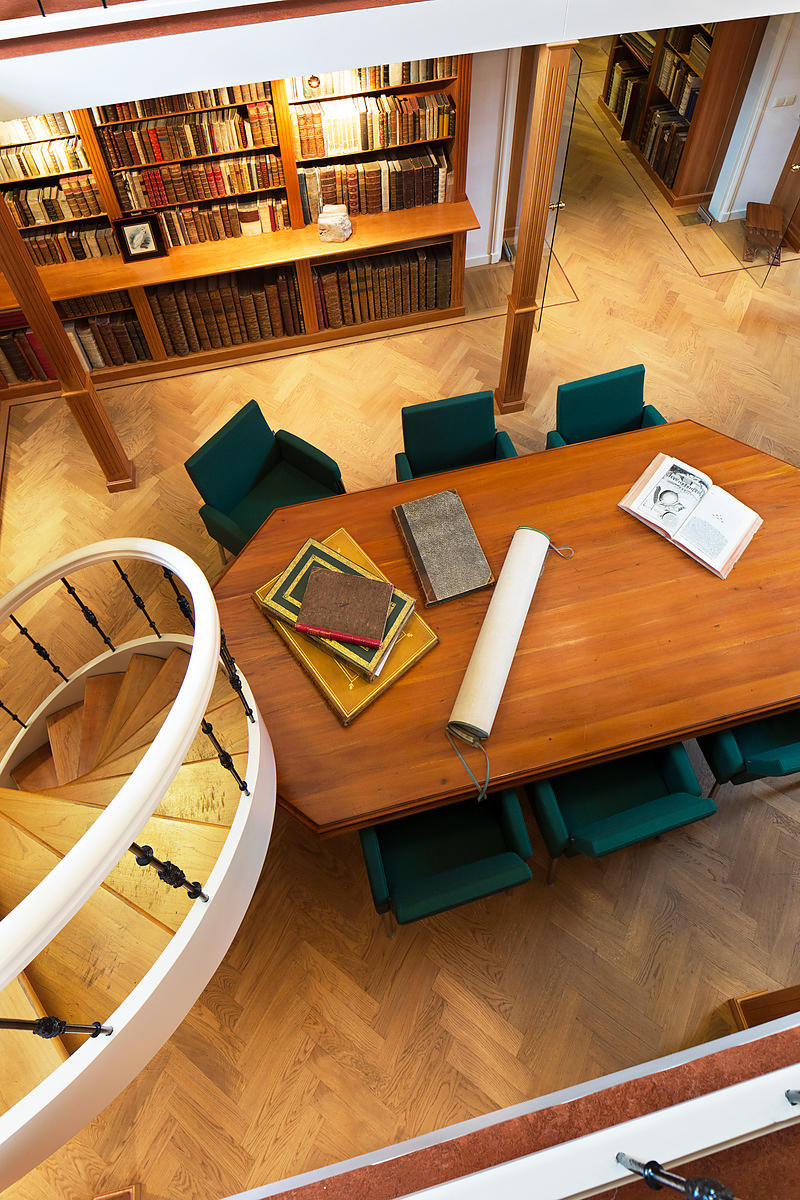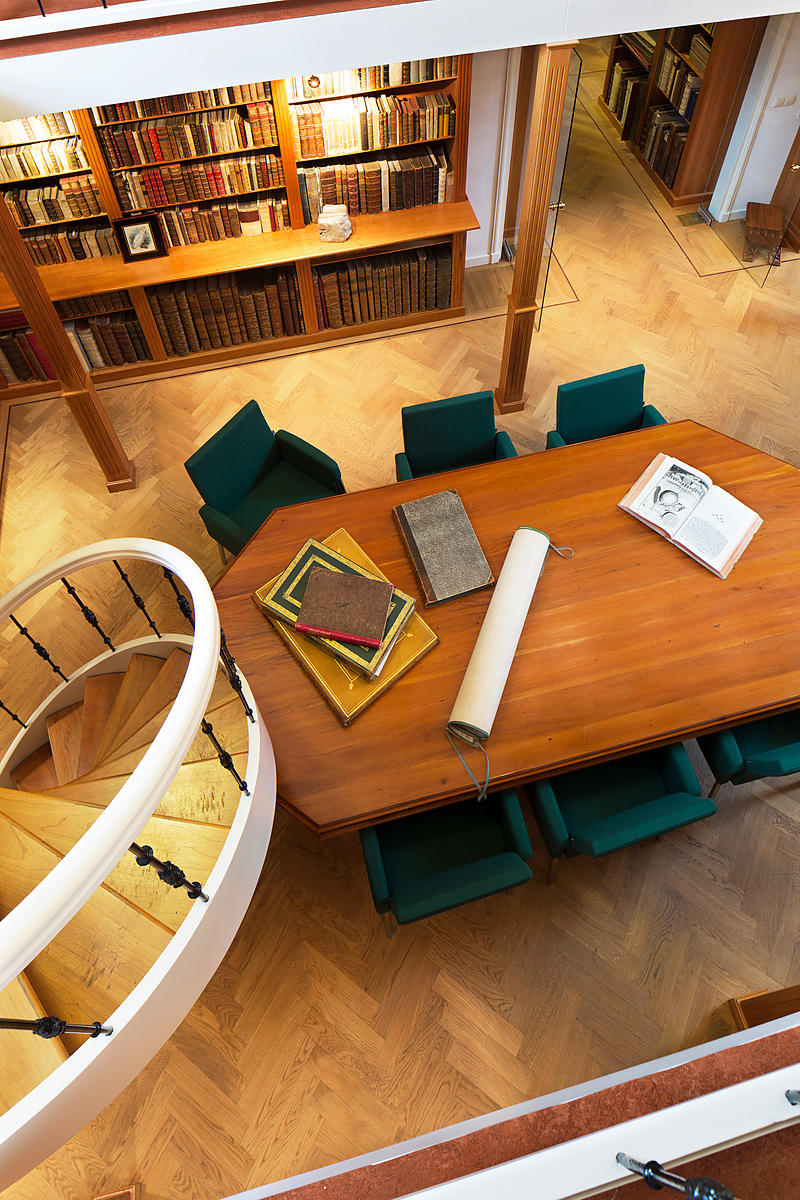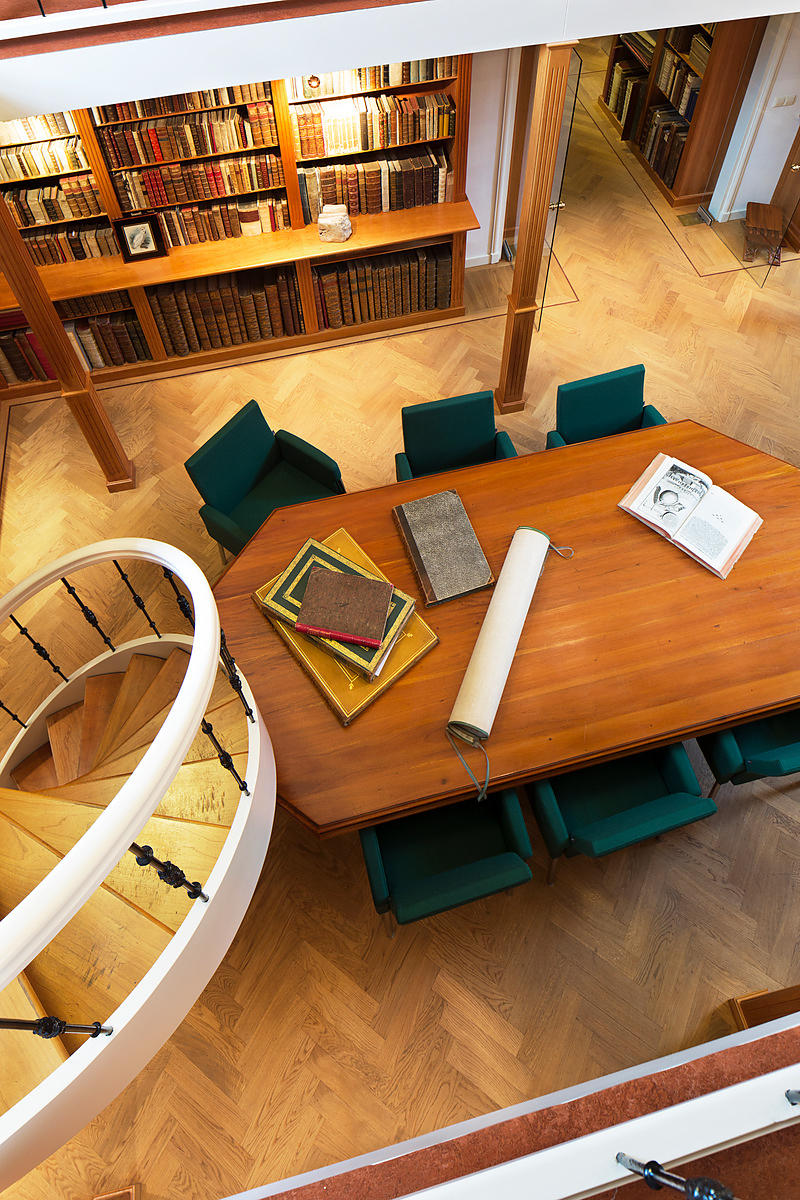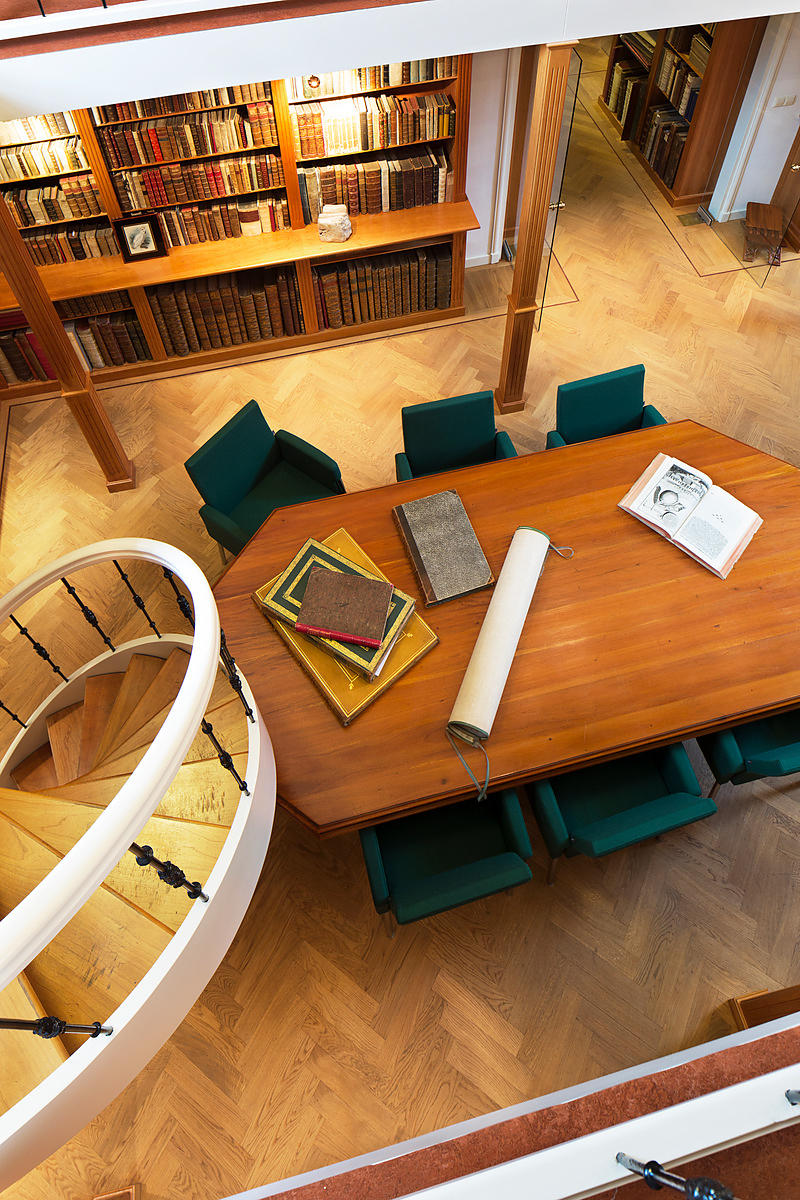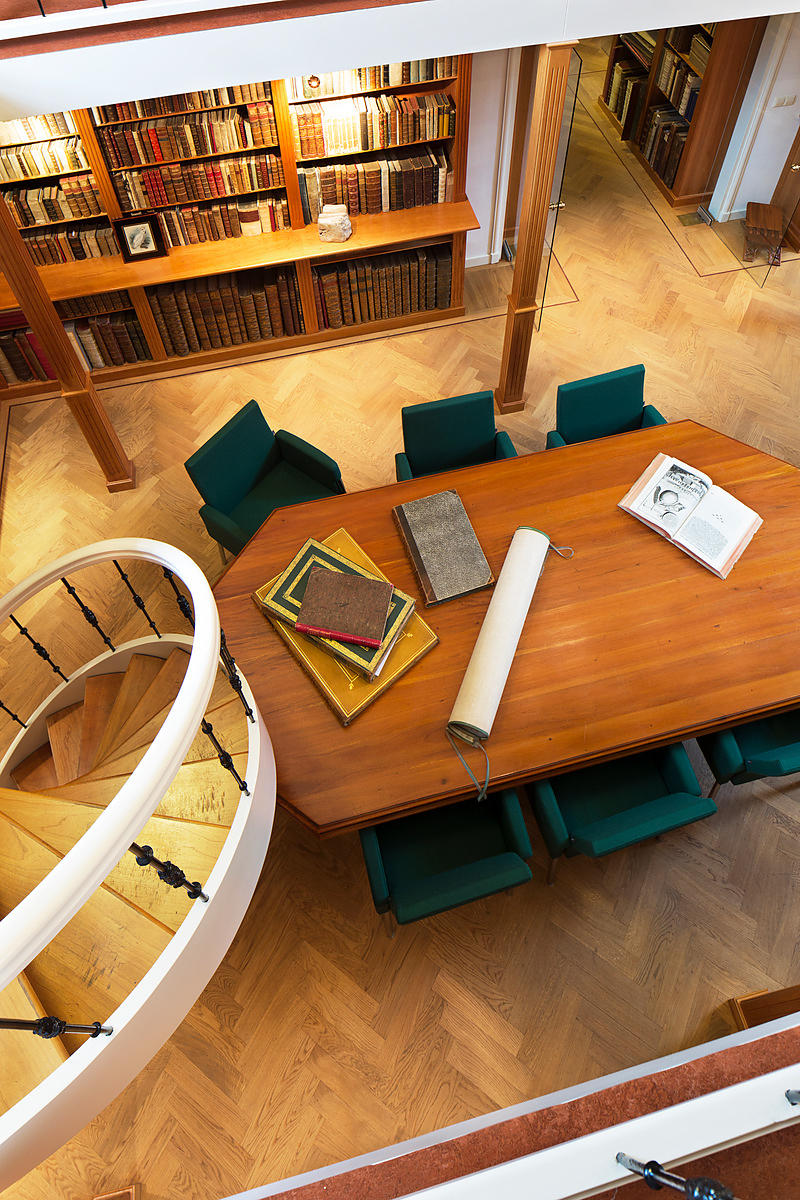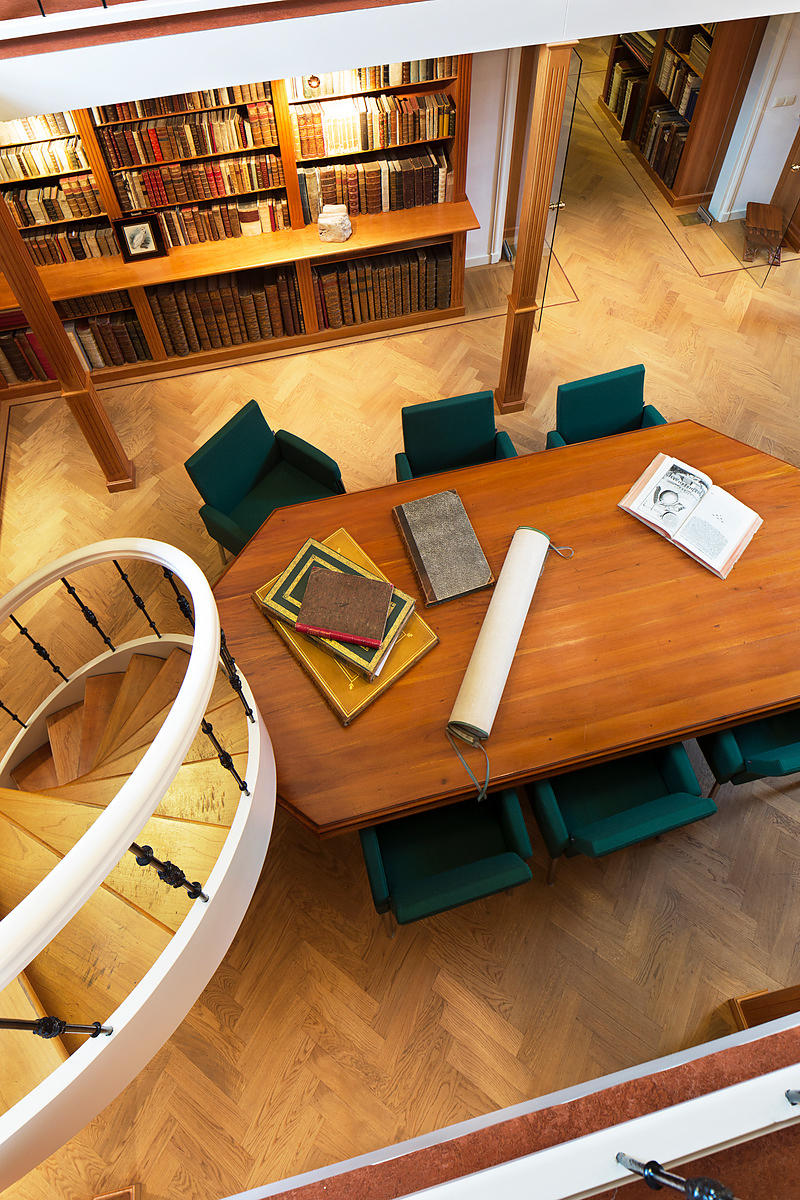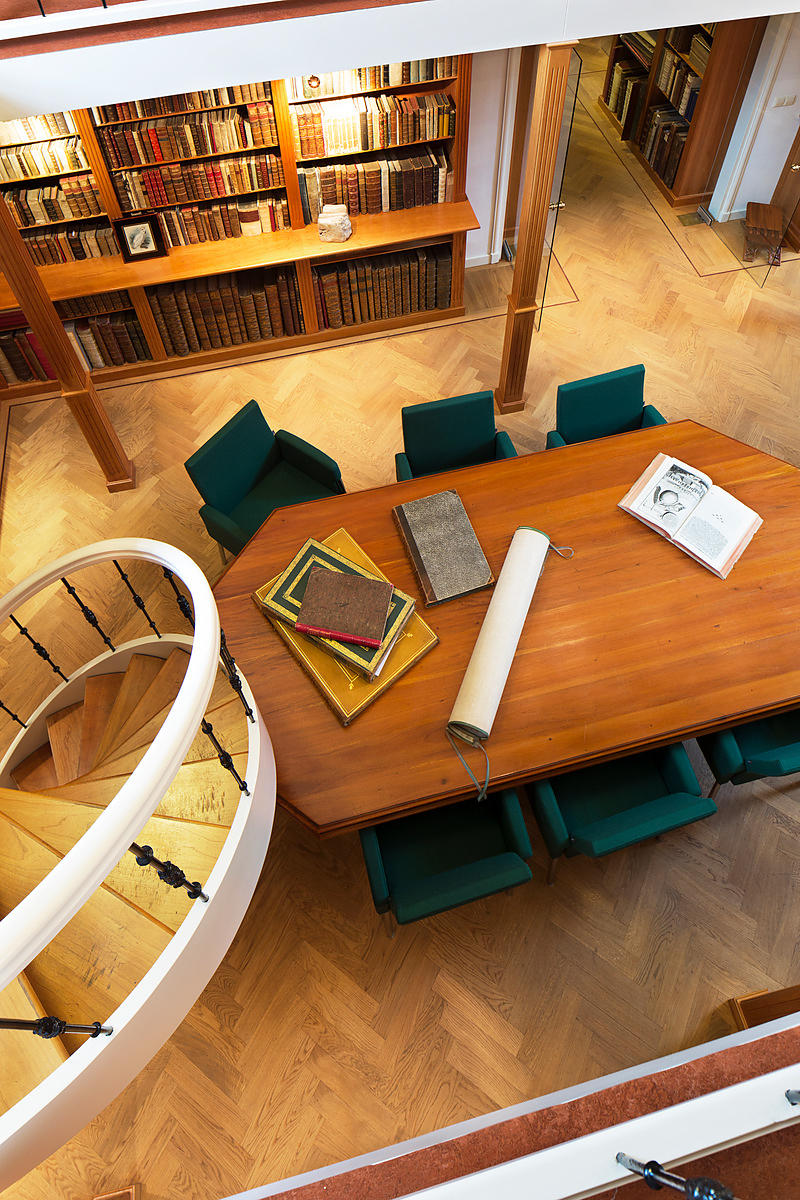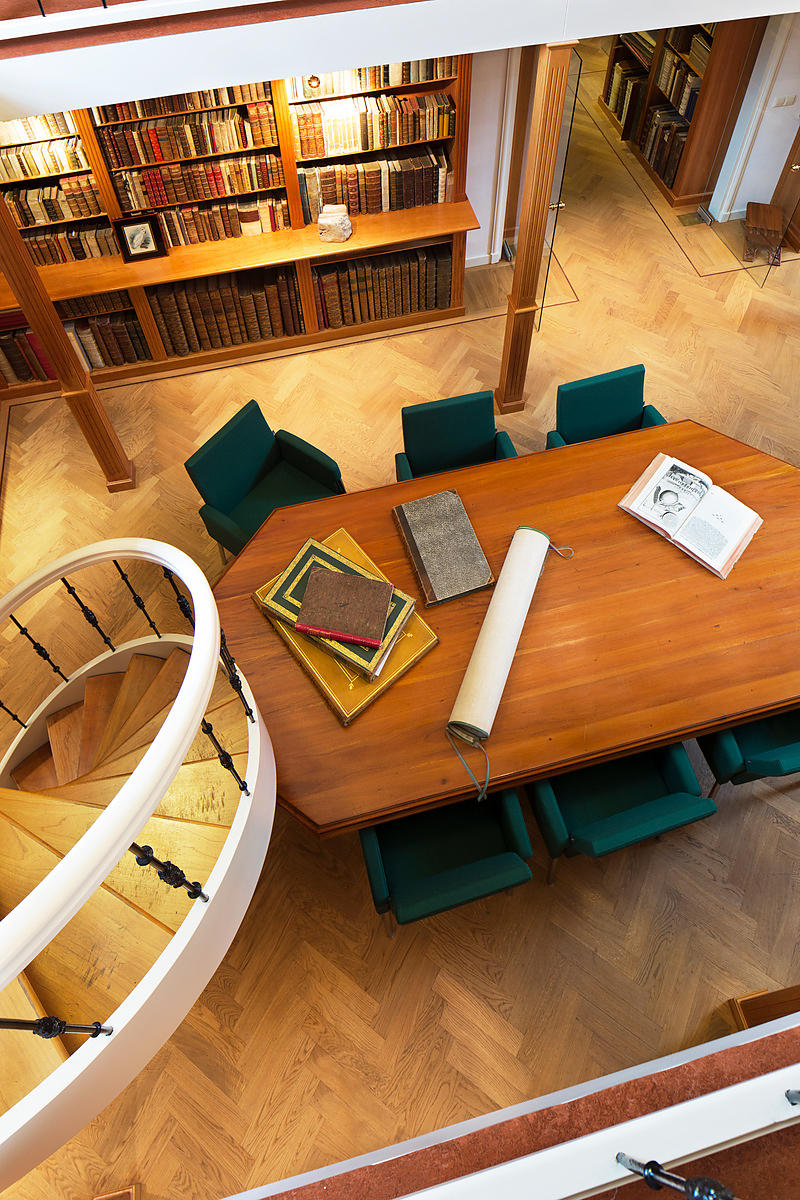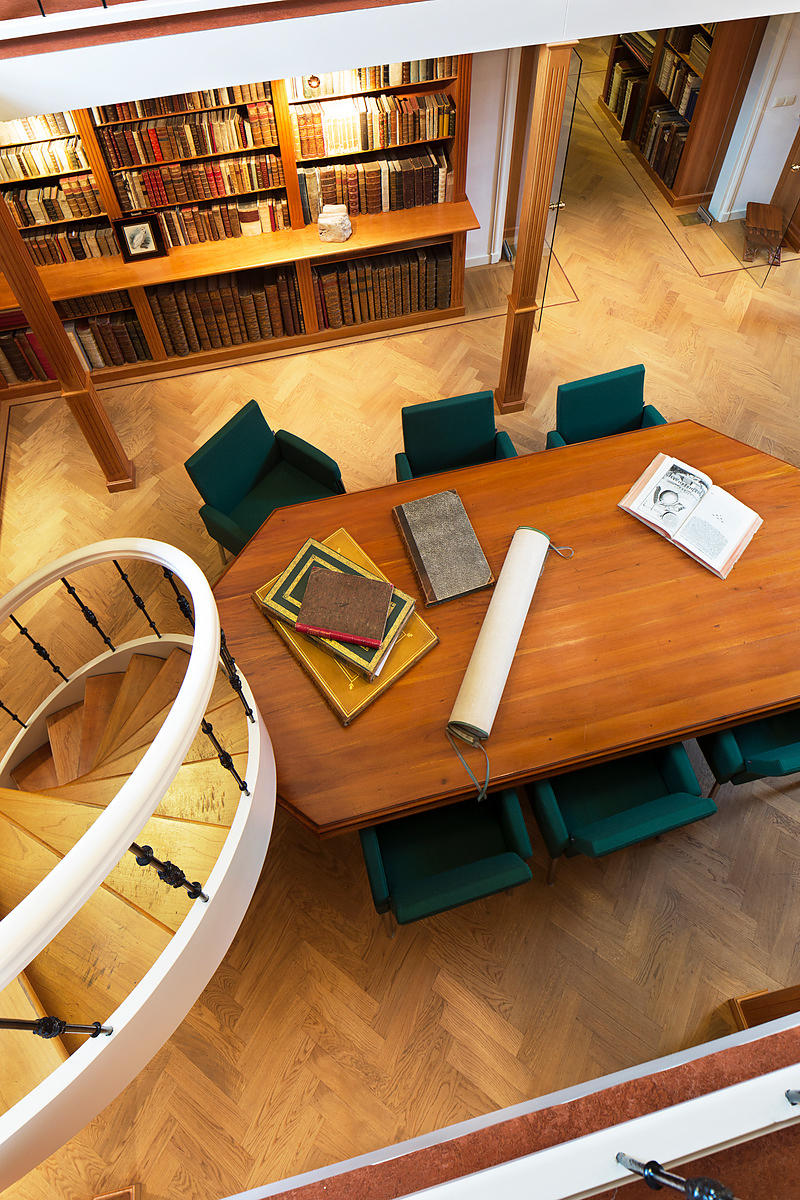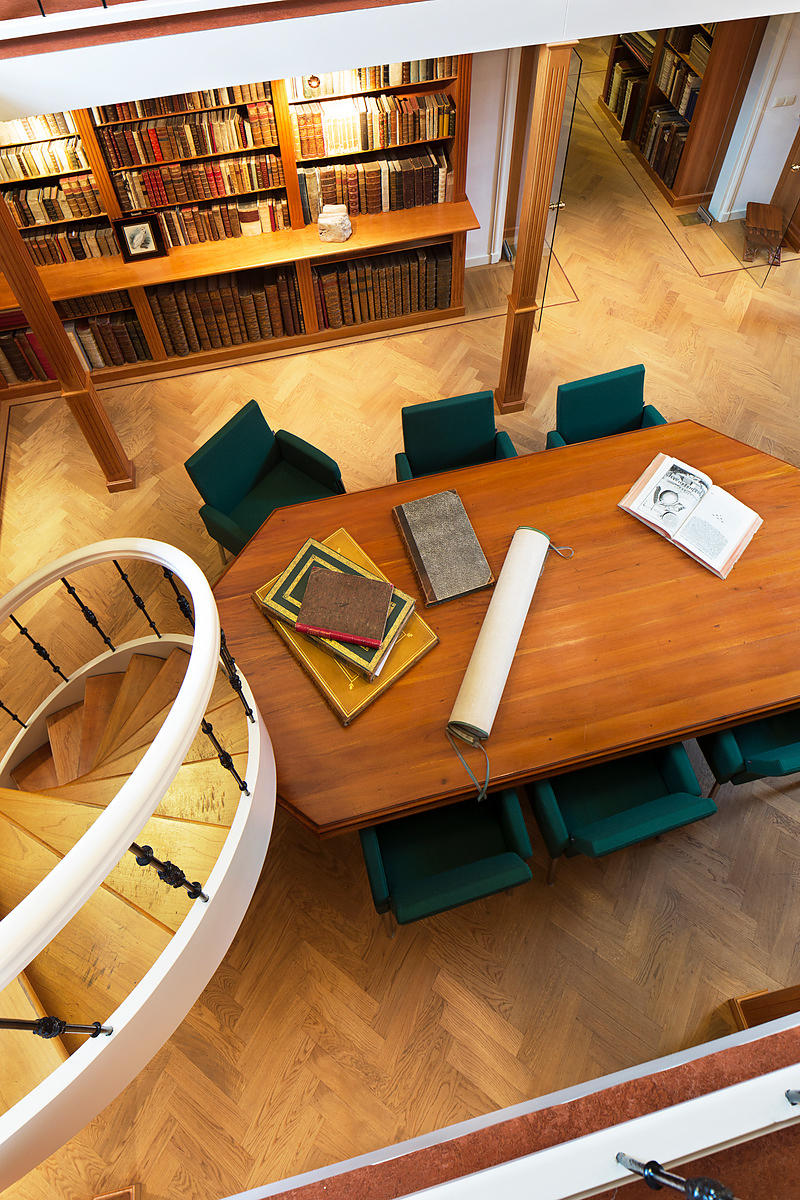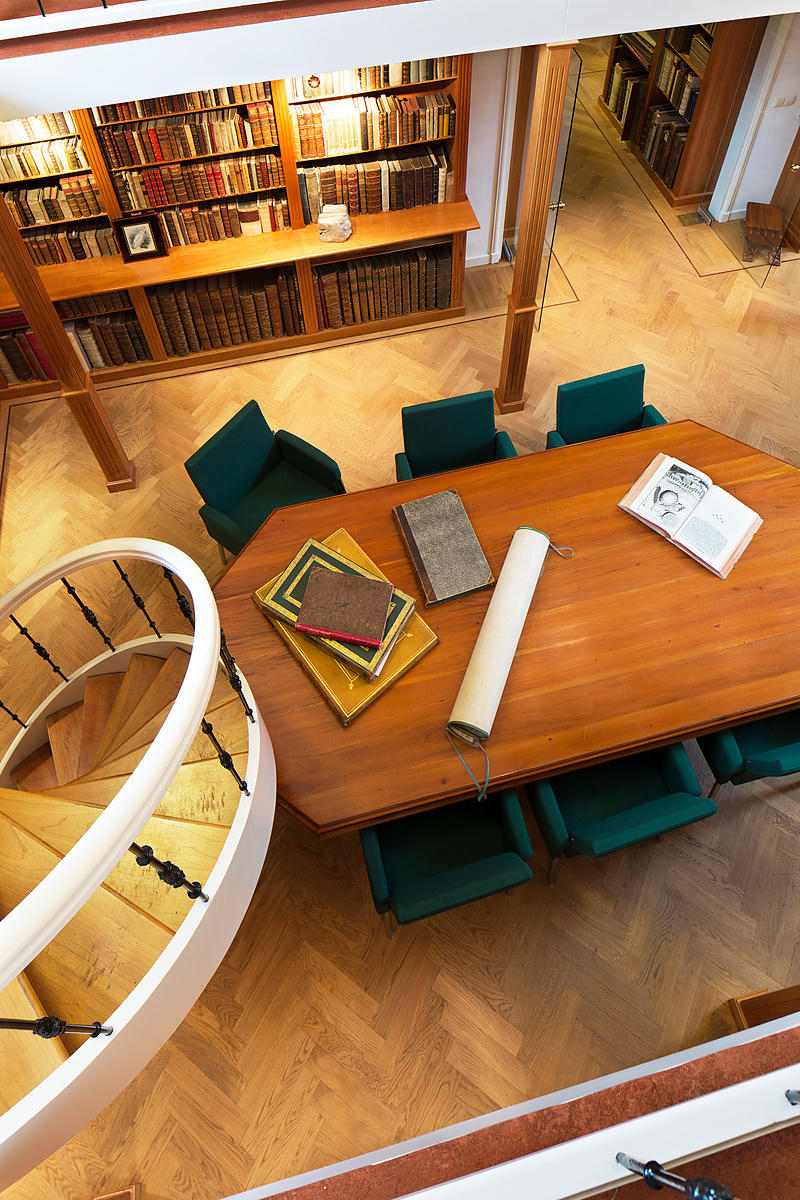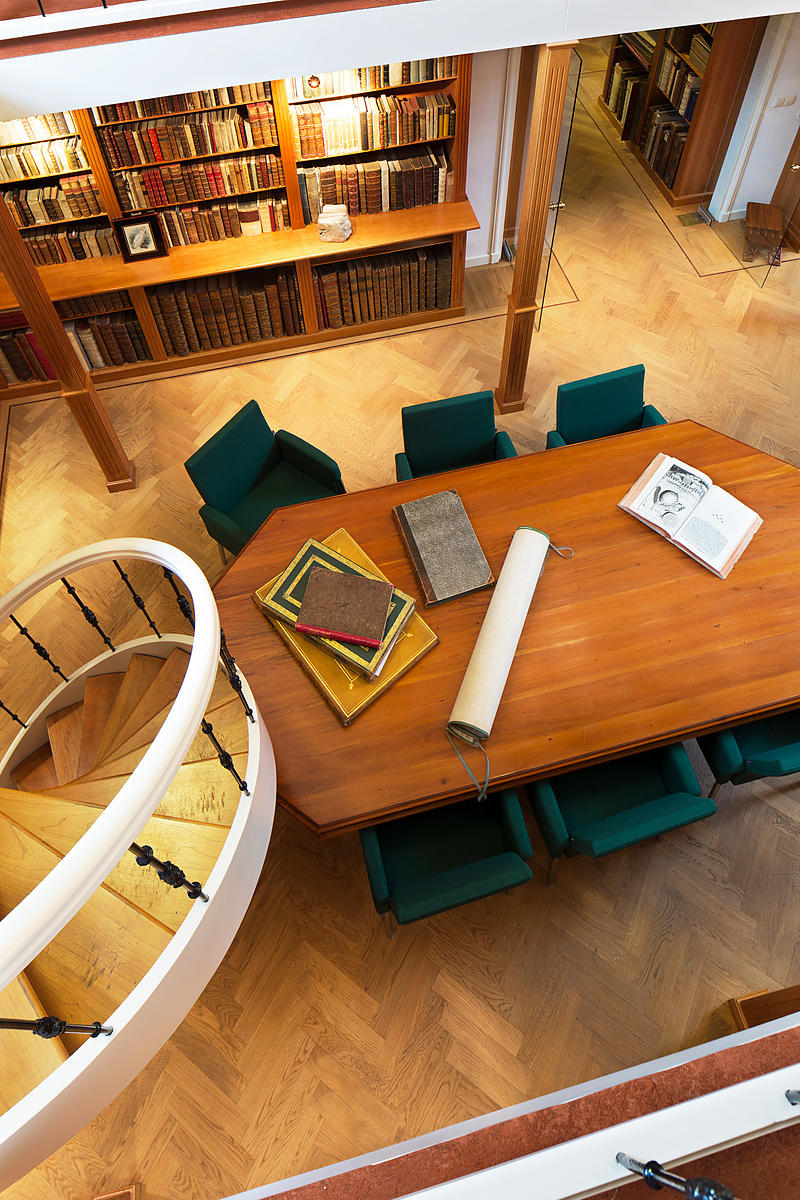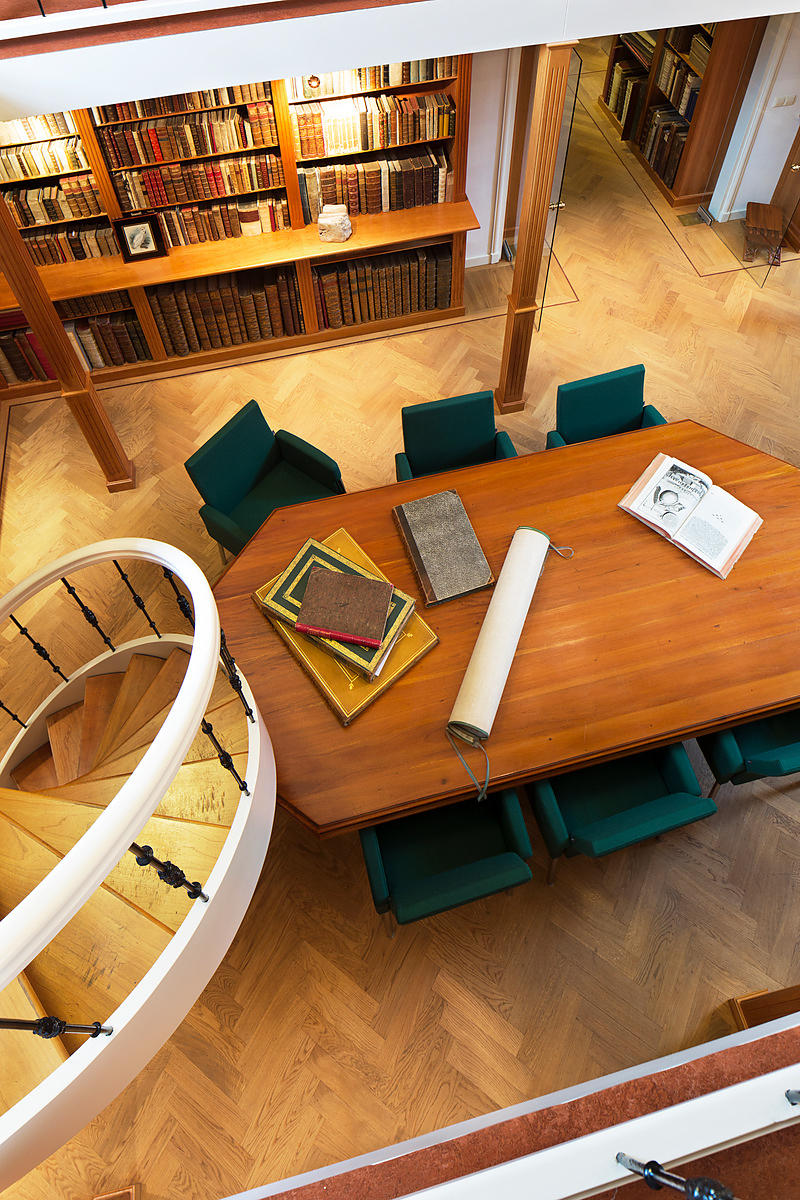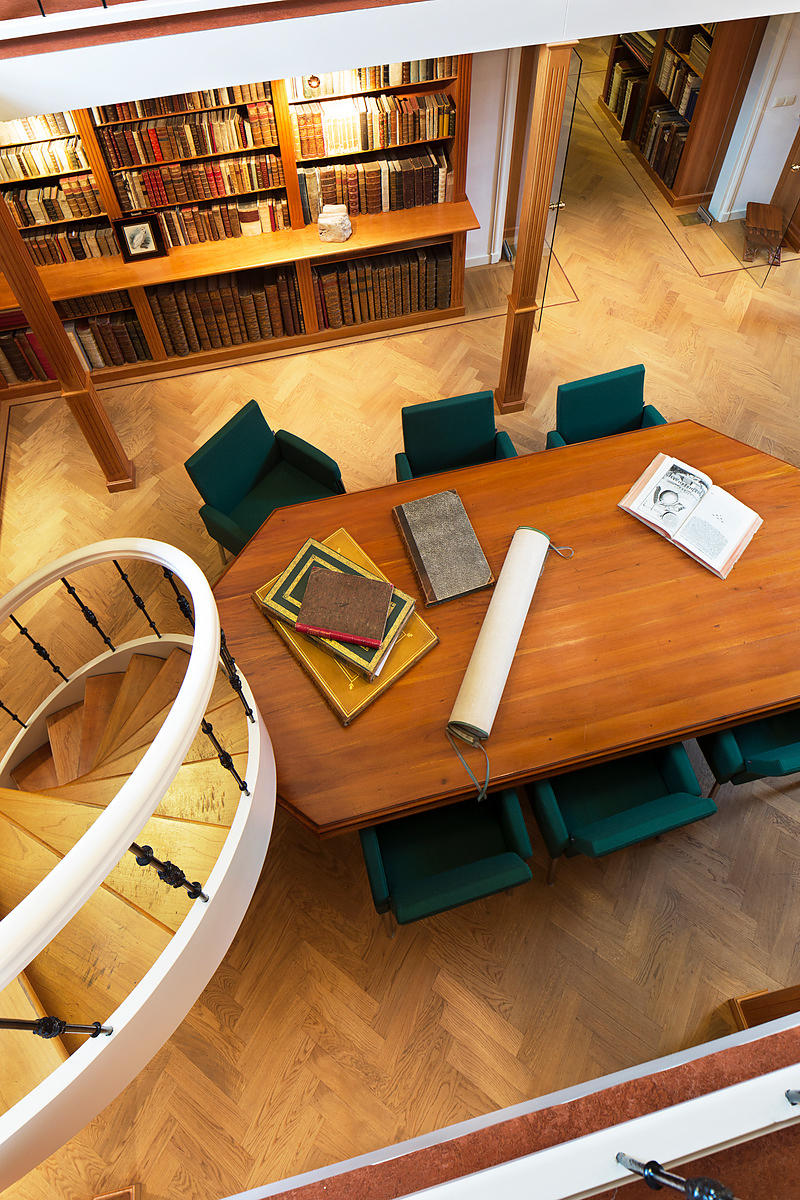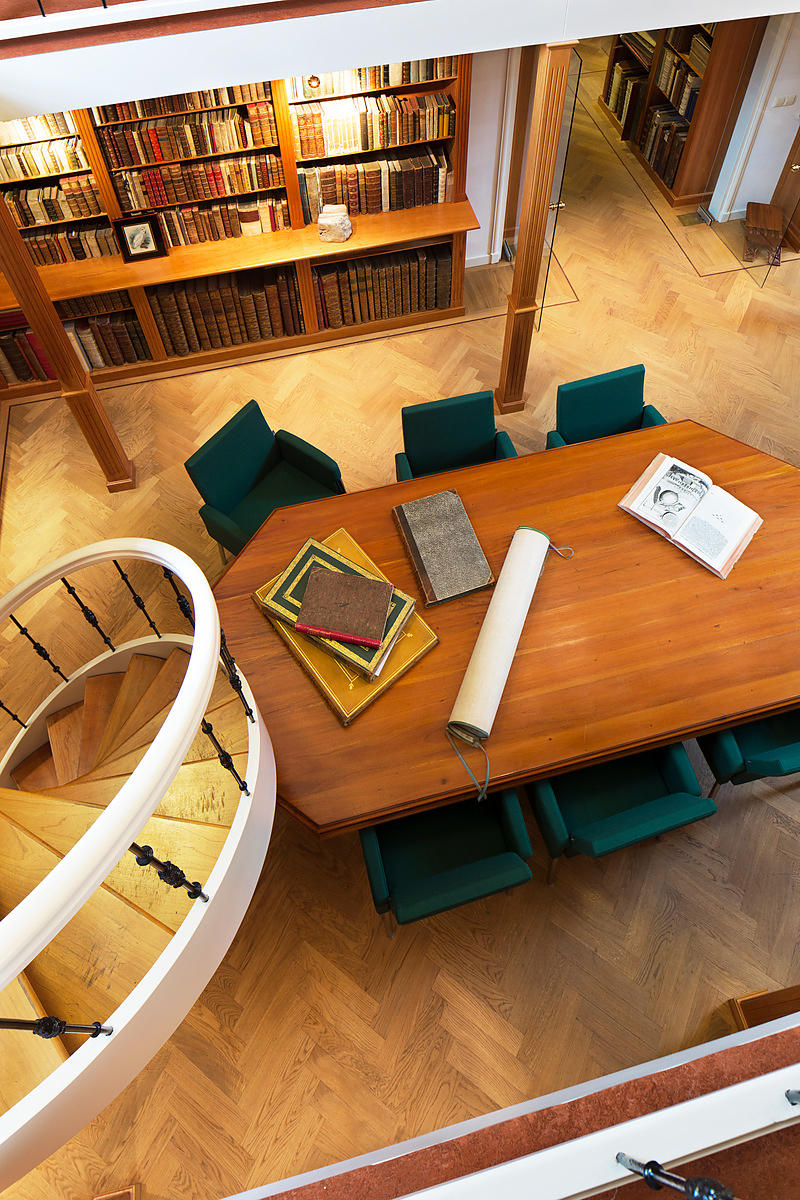 ALCIATI, Andrea.
Emblemata D.A. Alciati, denuo ab ipso autore recognita, ac, quae desiderabantur, imaginibus locupletata. Accesserunt nova aliquot ab autore emblemata suis quoque eiconibus insignita.
Lyon, Mathias Bonhomme (colophon: printed by Mathias Bonhomme), 1551. 8vo. Title printed in a cartouche in a richly decorated woodcut architectural border with grotesques, containing Bonhomme's Perseus device in an oval frame below the title, 197 woodcut emblems and 14 woodcuts of trees all assigned to Pierre Eskrich. Contemporary gold-tooled calf over wooden boards with title "Emblemata Alciati" on the front, each board with a frame of blind fillets, remnants of clasps. 226, [5], [1 blank] pp.
€ 5,500
Very rare Bonhomme issue of one of the most complete editions of the famous Emblemata, in the original Latin, by Andreas Alciati (1492-1550), the father of the emblem book genre, who "set the standard for the popular field of emblem literature" (Mortimer). His emblem book first appeared at Augsburg under the title Emblematum liber in 1531.
Mortimer says the present edition: "is representative of the most extensively illustrated of the Bonhomme-Rouillé volumes. There are woodcuts for the full set of two hundred eleven emblems, including additions and the substitutions of new blocks or inaccurate subjects or repetitions in the series, attributed to Pierre Eskrich.
The series has been considerably augmented. Many additions are derived from Alciatis second Emblematum libellus printed at the Aldine press in Venice in June of 1546. The text for the new emblems was appended to Jean de Tournes 1547 edition without woodcuts, so Eskrich was the first Lyon artist to deal with these subjects, and neither the Aldine press in 1546 nor De Tournes in 1547 included the decorative borders. The group of 14 emblems at the end is concerned with different varieties of tree, and follows Balthazar Arnoullets woodcuts in Leonard Fuchss De historia stirpium (1549).
With a contemporary owners inscription: "Biblioth: Collegii Petriceo: Siles. Piad. / 128. U" on the title-page, another erased entry on front paste-down and one dated 1708 on p. 6. Title-page thumbed and frayed, but otherwise internally in good condition. Binding worn and damaged, with much of the gold in the tooling lost. Adams, Rawles & Saunders, Bibl. of French emblem books (1999), F.031; Baudrier X, p. 221 (cf. IX, pp. 187-188); Brun, Le livre français illustr. de la Ren., p. 140; Duplessis, Alciat, 55; Henry Green, Andrea Alciati and his books of emblems (1872), 48; Henry Green, ed., Andrea Alciati Emblematum (1871), pp. 10-11 (with a complete facsimile of the present issue); Gültlingen, Bibliogr. livres impr. à Lyon VIII, "Bonhomme", no. 136; Index Aurel. 102981; Landwehr, Romanic Emblem Books, 53 (mentions copies in Milan, Verona and The Hague); Mortimer (French), 16; Praz, p. 250; USTC 150865 (6 copies).
Related Subjects: