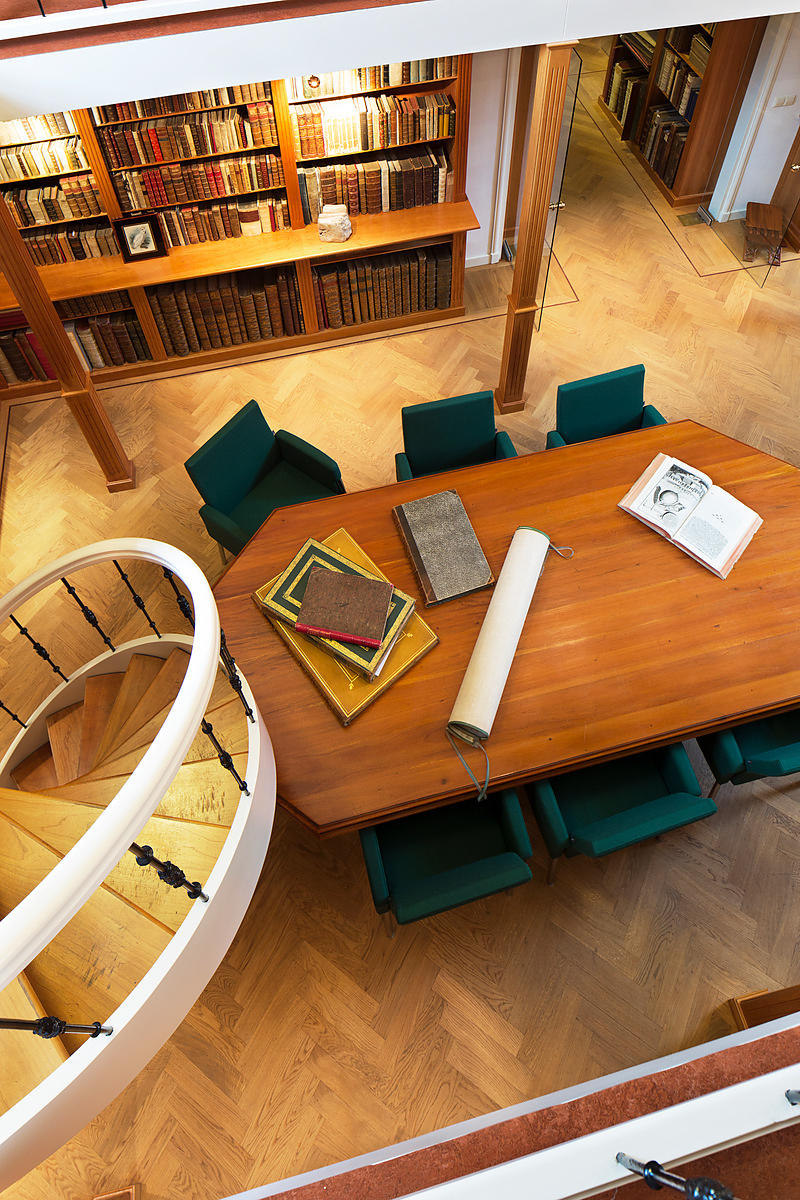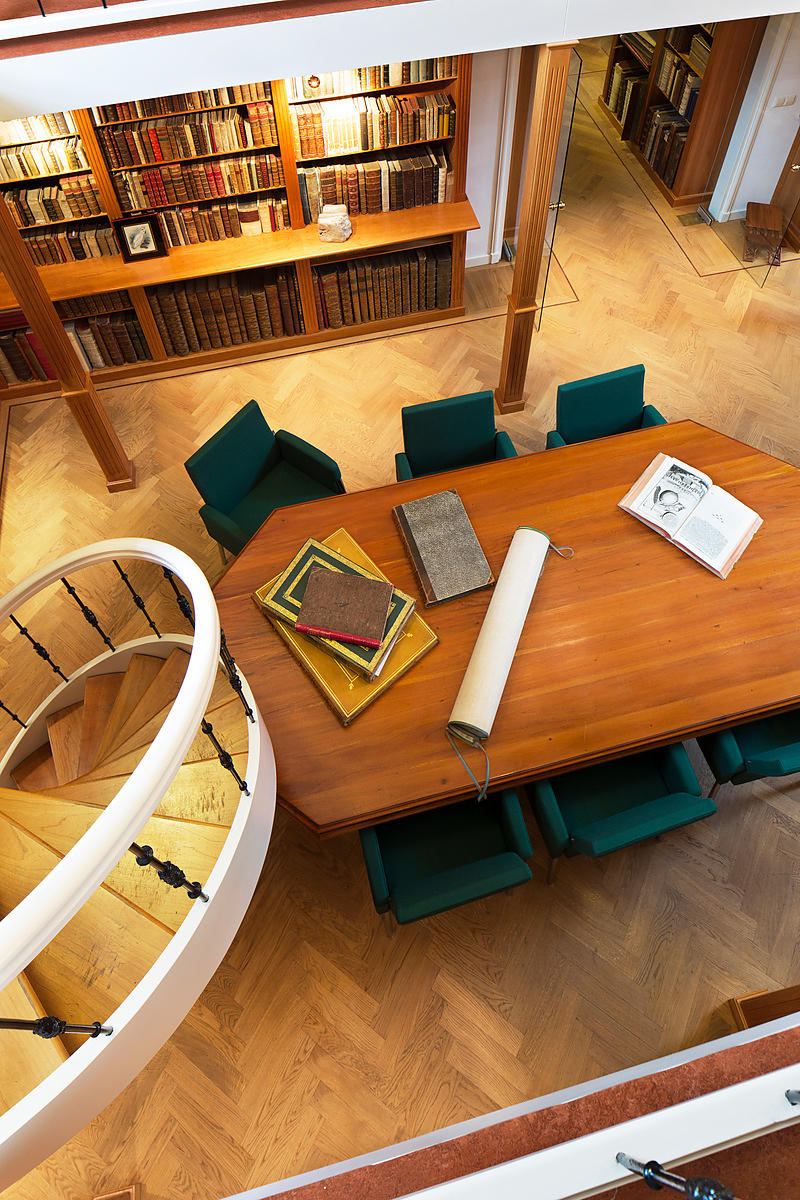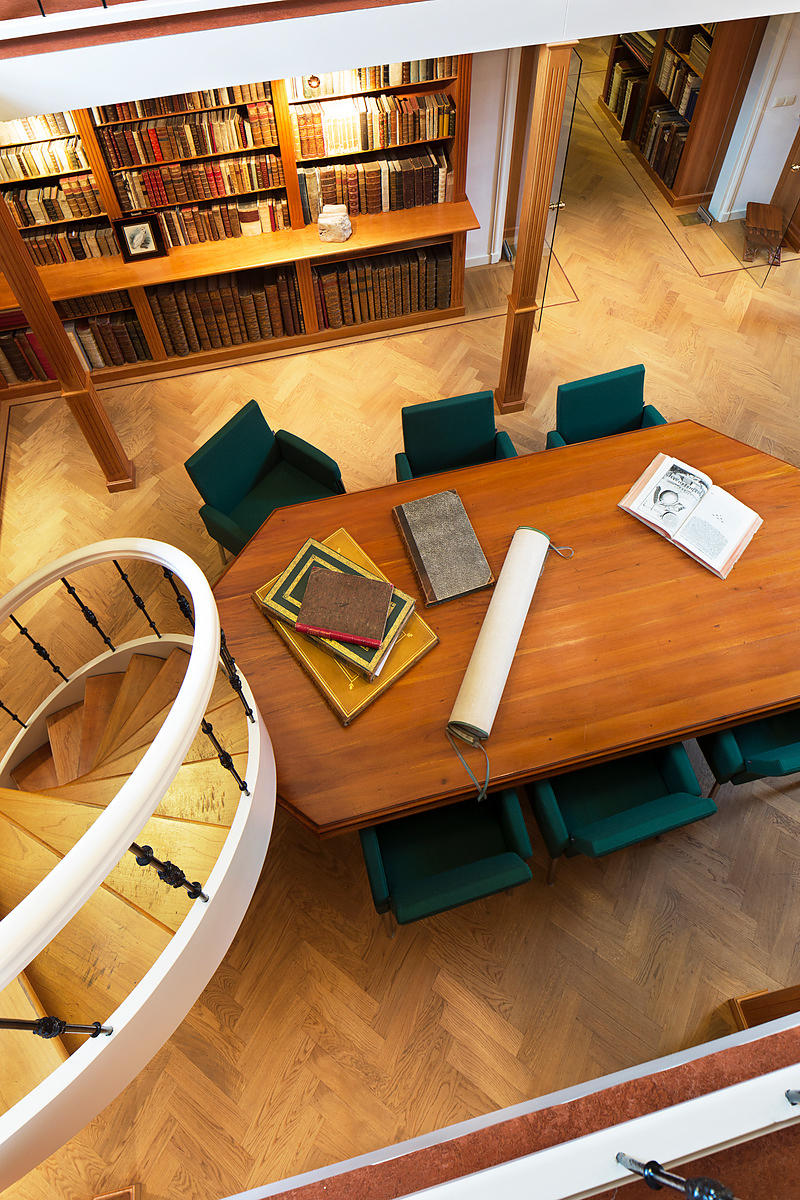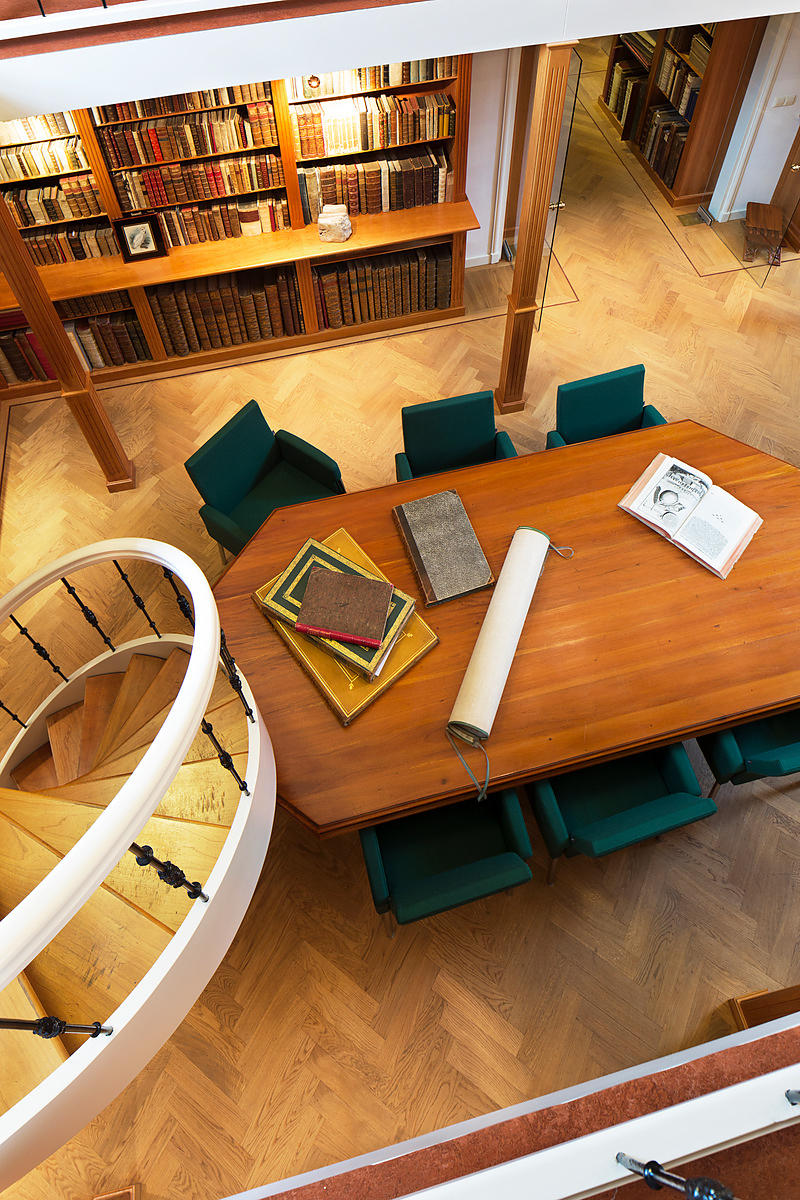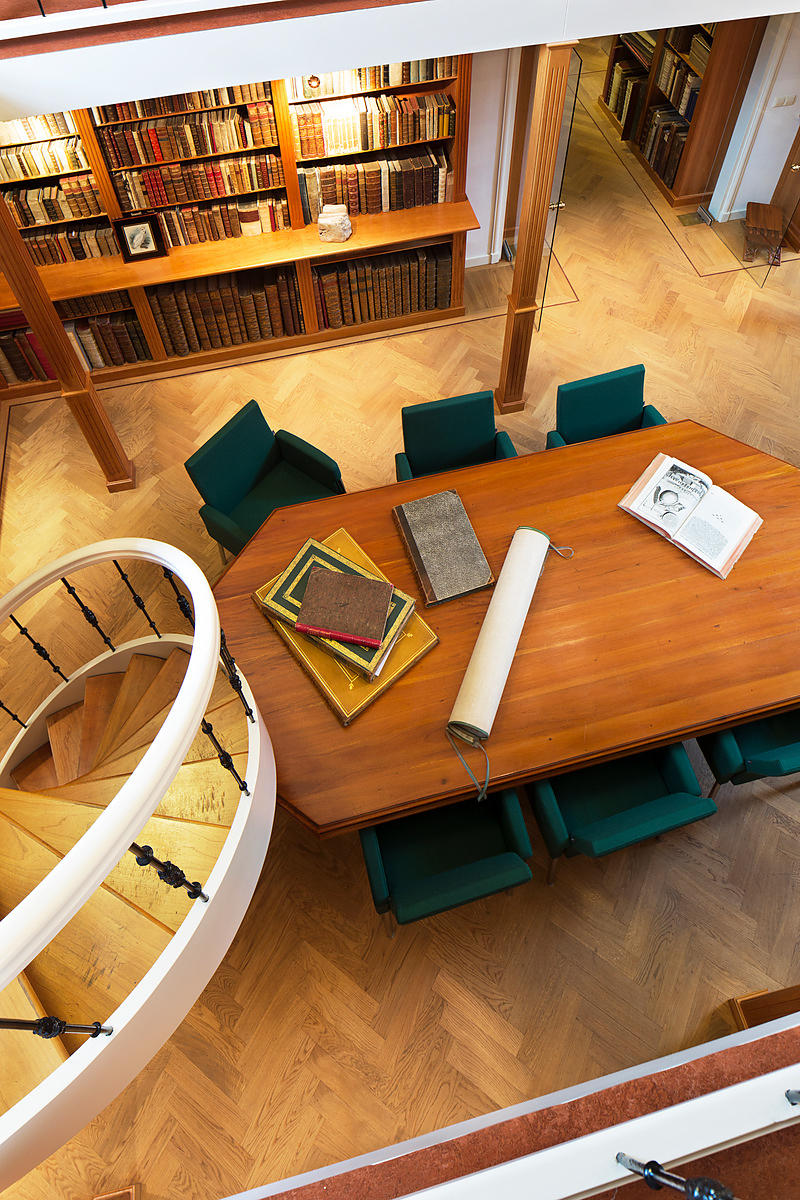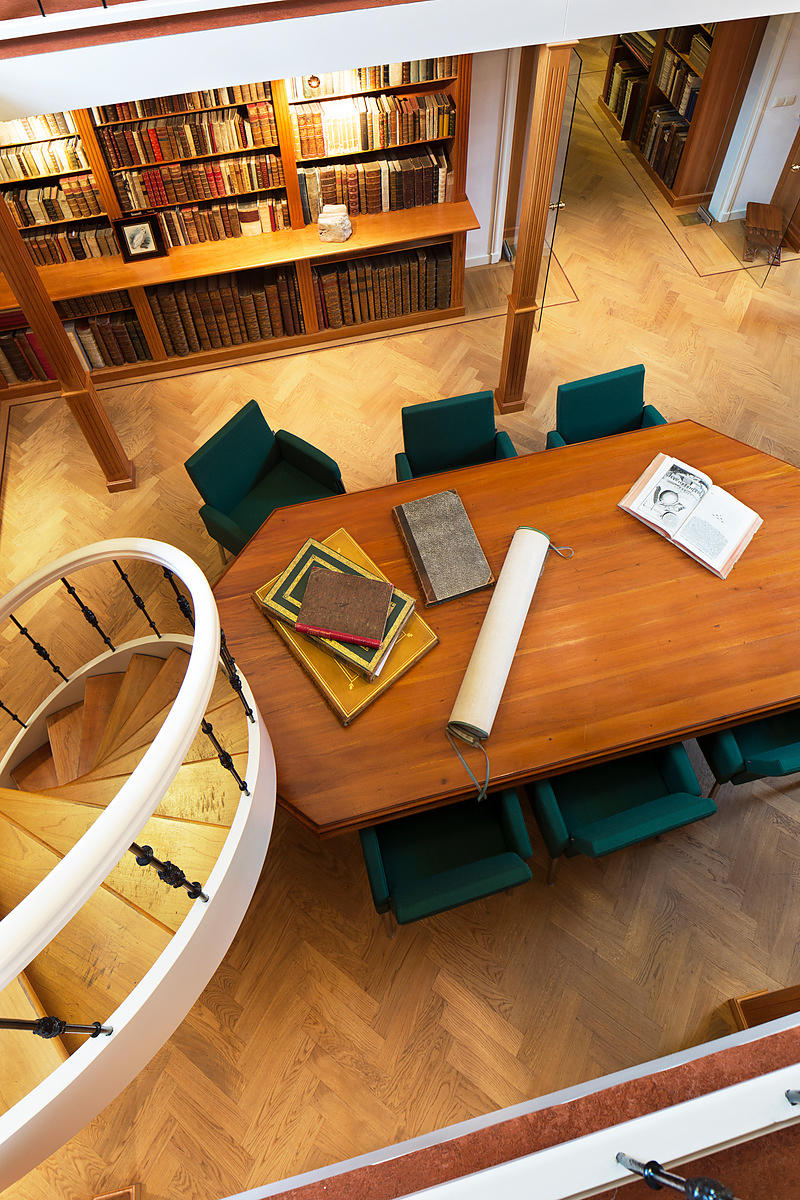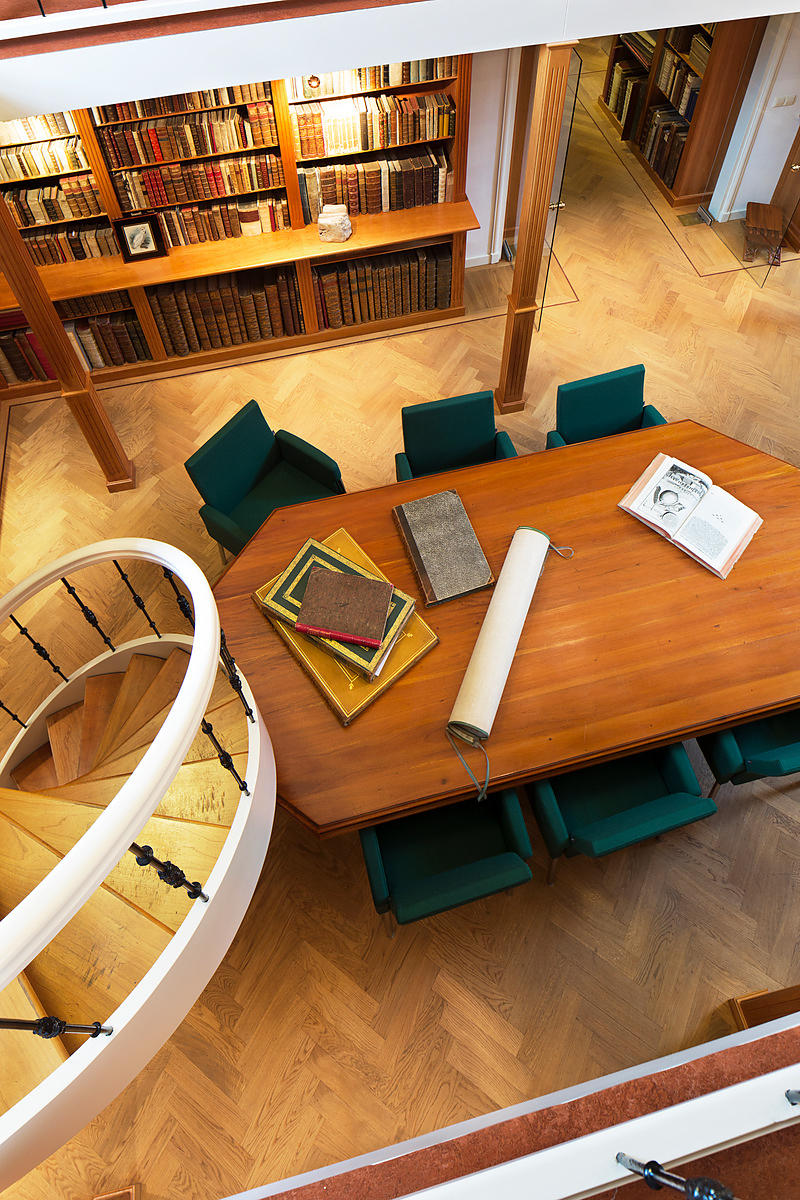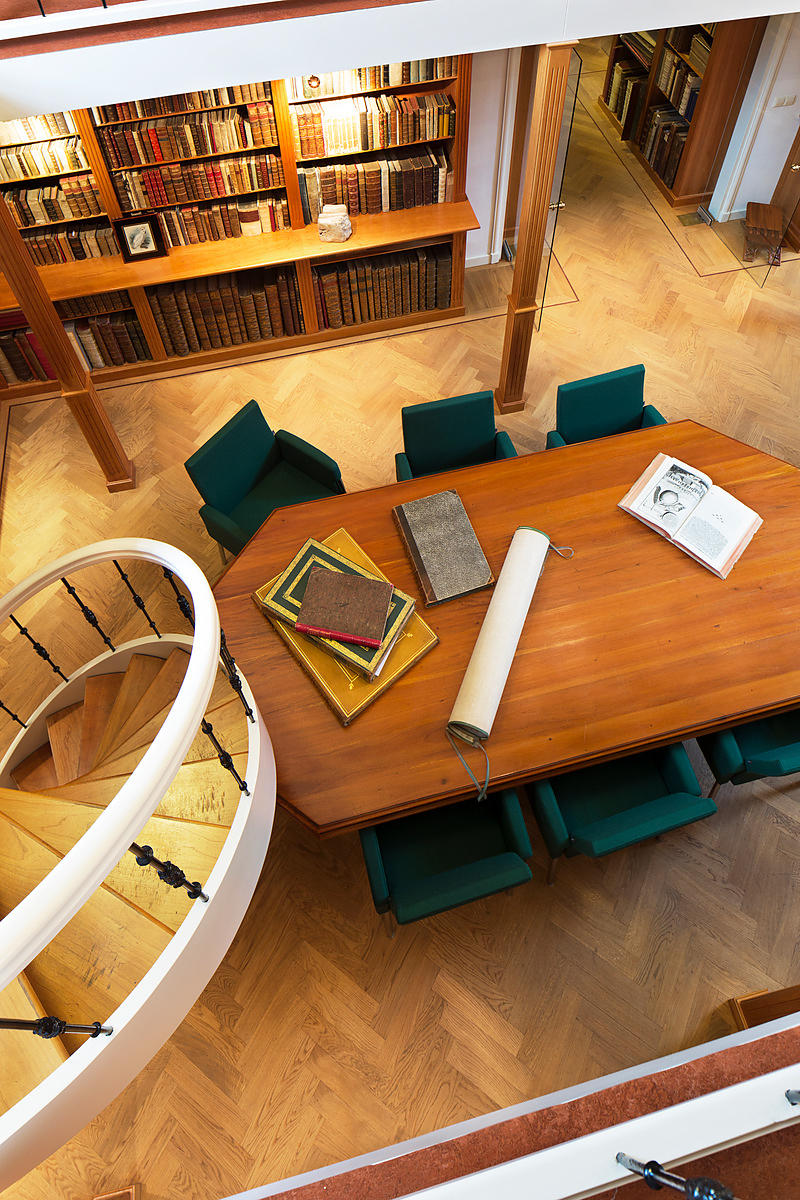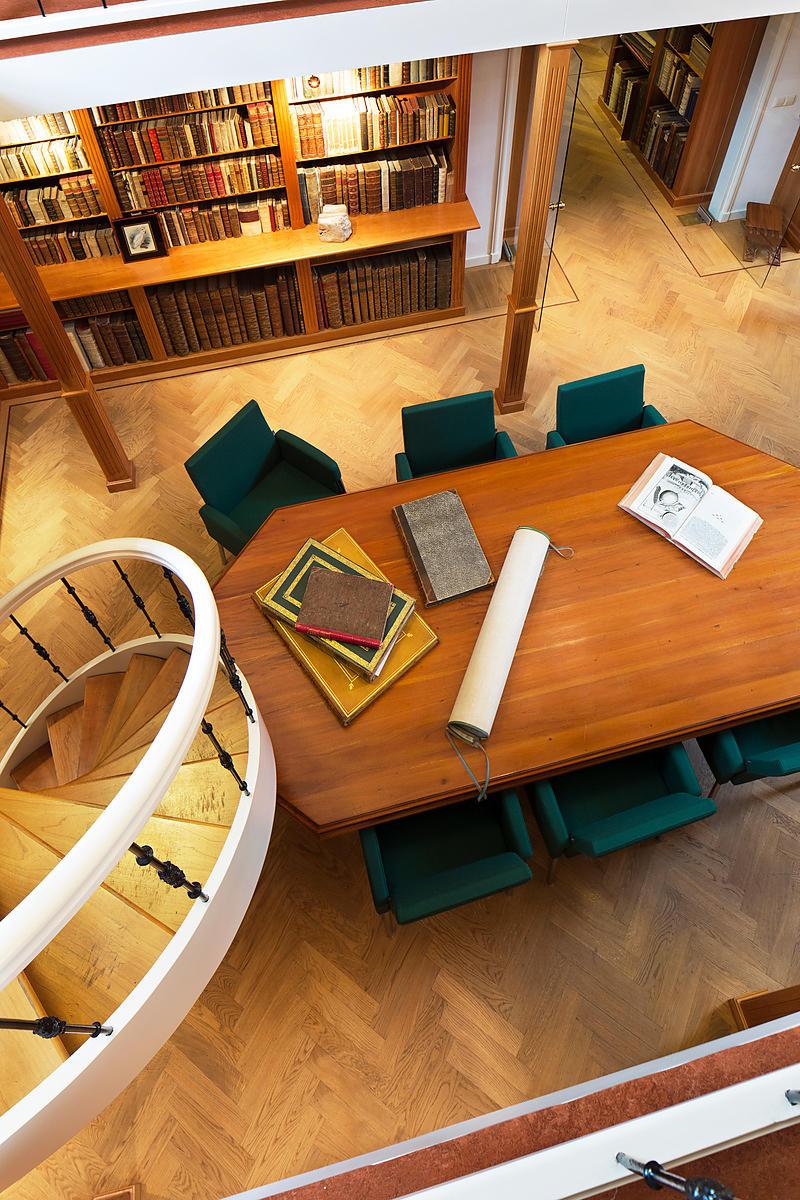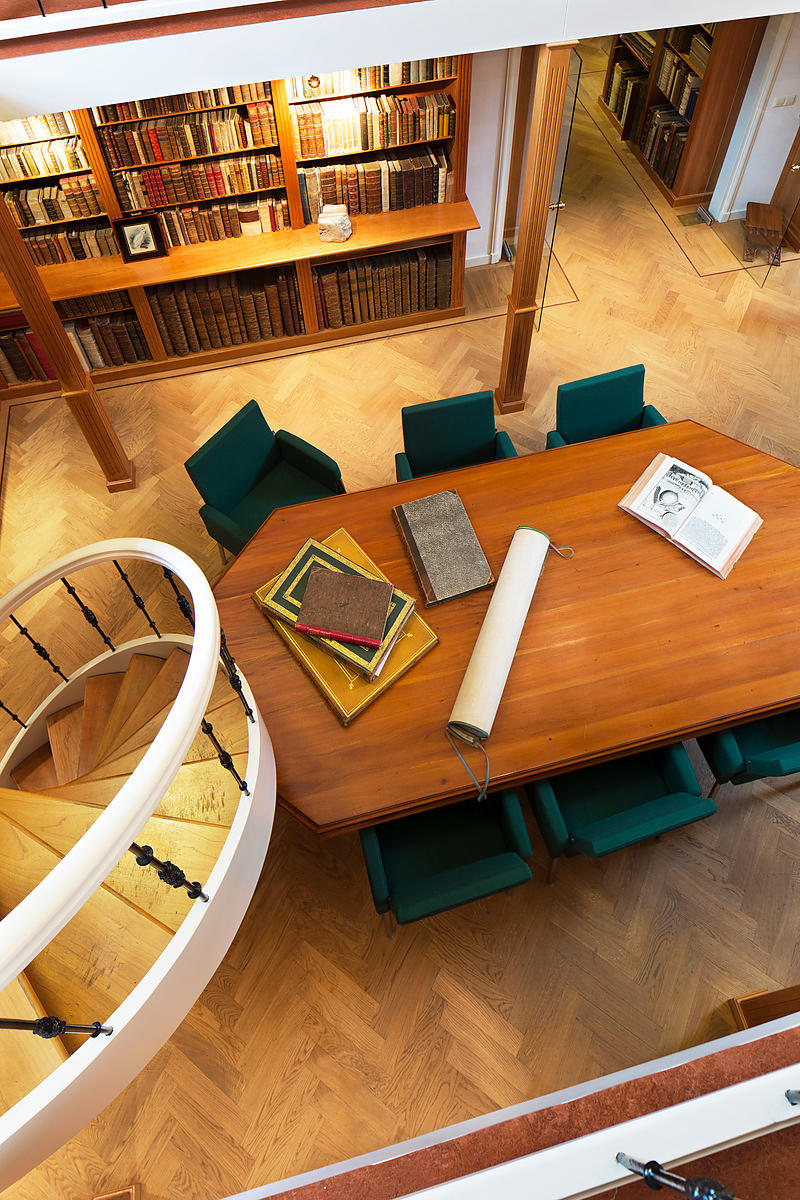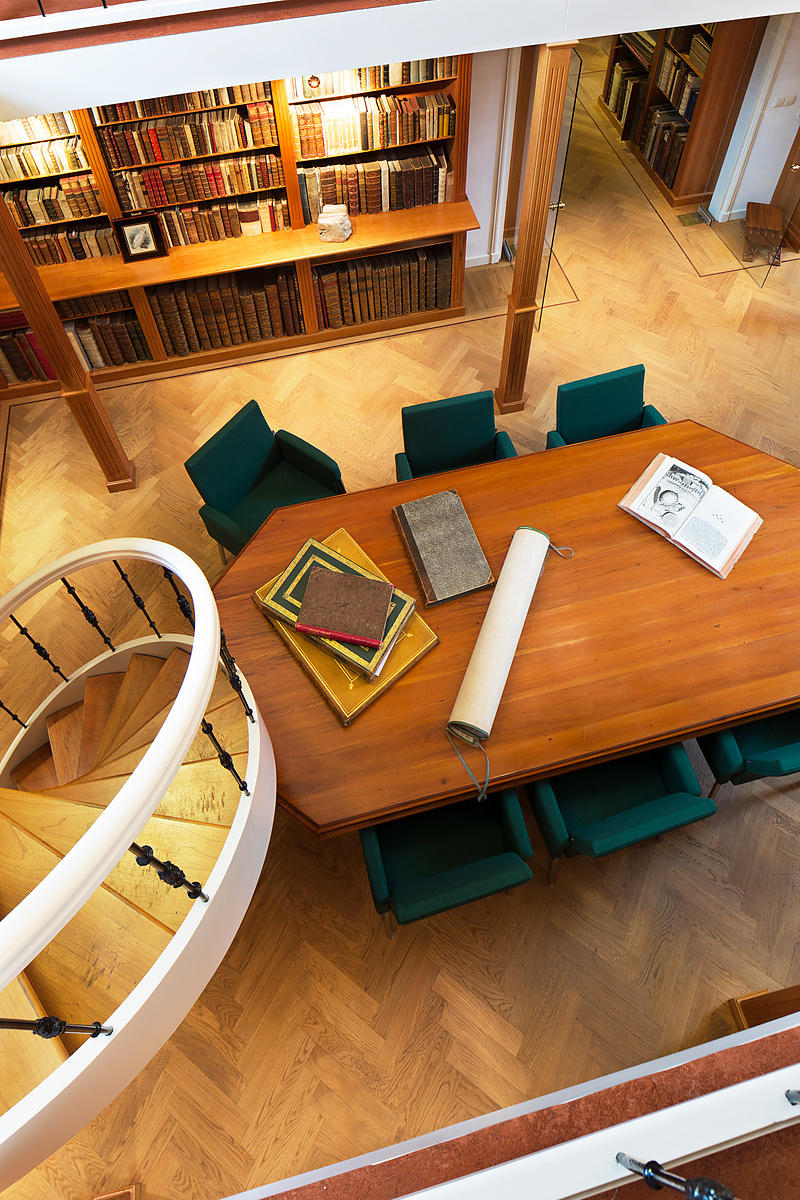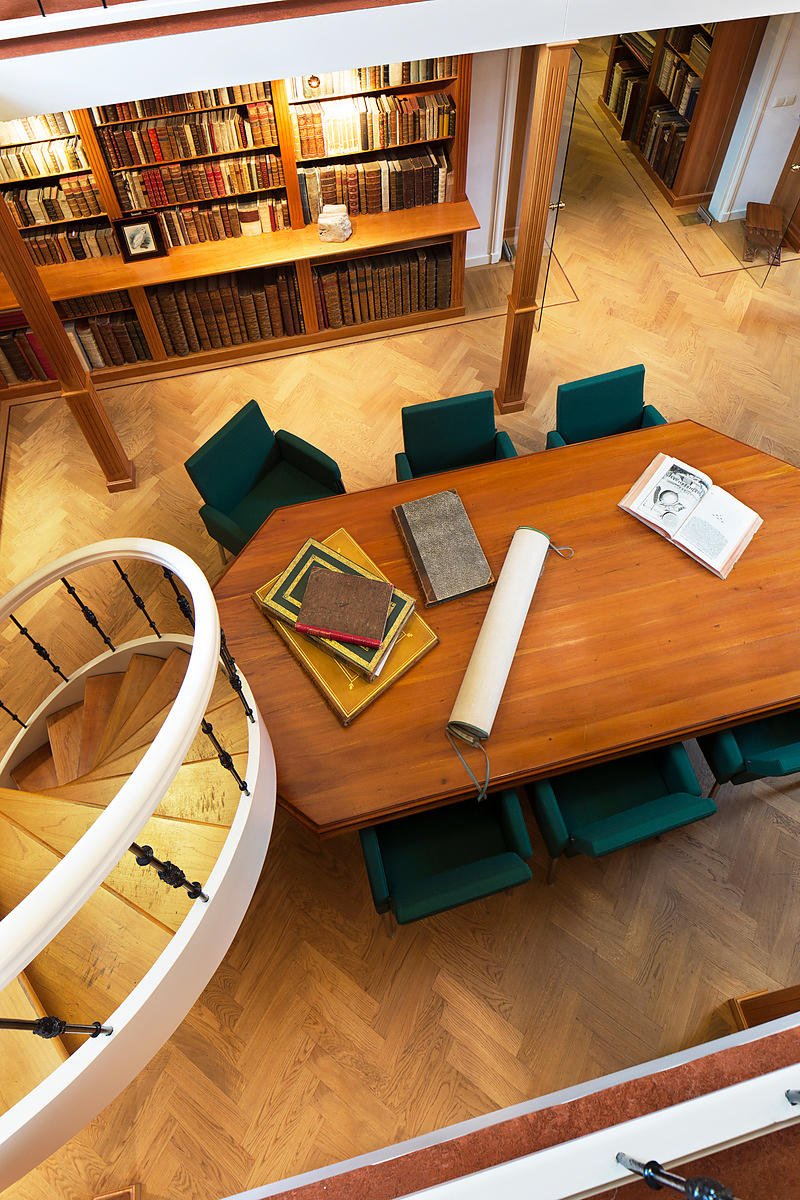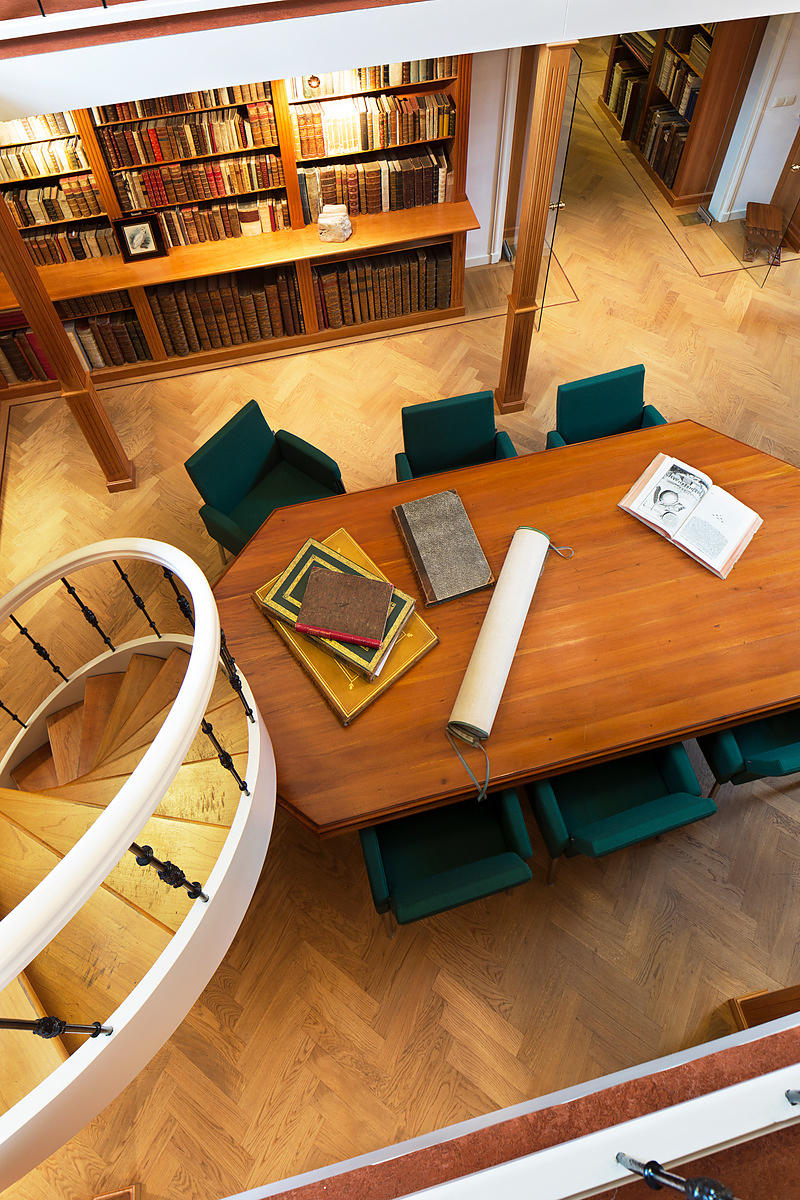 ALDINUS, Tobias [or Pietro CASTELLI?].
Exactissima descriptio rariorum quarundam plantarum, quae cintinentur Romae in Horto Farnesiano ...
Rome, Jacobi Mascardi, 1625. Folio. With the integral engraved architectural title-page, 22 full-page engraved botanical illustrations on integral leaves, woodcut illustrations in the text, 3 woodcut tailpieces, numerous woodcut decorated initials, decorations built up from arabesque typographic ornaments, each page in a frame of rules. Contemporary sheepskin parchment. [XII], 100, [8] pp.
€ 7,500
First edition of an early work on American plants, based on and illustrating examples found in the Farnese Gardens in Rome. The Exactissima descriptio describes and depicts the rare plants found in the gardens of one of Romes foremost families. The seeds had been brought to Rome by members of the Jesuit Order, which had close ties to the Farnese family. The work contains twenty-two engraved botanical engravings of high quality, showing cassia, amaryllis, yucca, several aloes, cinnamon and other American plants found in Canada, Mexico and Florida. Especially noteworthy is the first exact description of mimosa. The enthusiasm in Rome for botanical discoveries and the horticultural cultivation of new species of plants was palpable. Private gardens with extensive collections of rare plants were a matter of prestige among the citys leading circles. The Farnese Gardens opened in 1550 as one of the worlds first botanical gardens (the University of Padua beat them by five years). Rare and exotic plants were prestigious objects that conveyed status and bestowed prestige upon their owner. Many of Romes noble families collected and cultivated plants enthusiastically during the sixteenth and seventeenth centuries. New species were avidly sought after and grown in private gardens.
The artist who made the preparatory drawings for the illustrations in the Exactissima descriptio has not been identified, but the magnificent, finely engraved architectural title-page is signed with the initials of Luca Ciamberlano (1586-1641) as engraver. It includes seated figures of Theophrastus and Dioscorides and is surmounted by the coat-of-arms of the Farnese family in a baroque cartouche. Ciamberlano at the time was working as an engraver in Rome, mainly for religious, classical and allegorical works and as designer of frontispieces. Castelli himself had built up a reputation as skilled draughtsman and it is possible that he was responsible for the illustrations. While the book appears in the botanical literature, it is lacking in most of the Americana collections: a serious gap.
With a circular owners stamp crudely erased from the title-page, damaging a 3 cm diameter area, and excisions repaired at the foot of M2 and M6, probably also removing the owners stamps, and with a few leaves slightly foxed or slightly browned, but otherwise in good condition. The first free endleaf is nearly detached and the boards are slightly bowed and slightly rubbed, but still also in good condition. Alden & Landis 625/49; Graesse I, 65; Hunt Library 208; Krivatsy 2247; Nissen BBI 13; Plesch 125; Pritzel 1590; USTC 4004148; not in Church; Eberstadt; JCB; Sabin; Streeter.
Related Subjects: