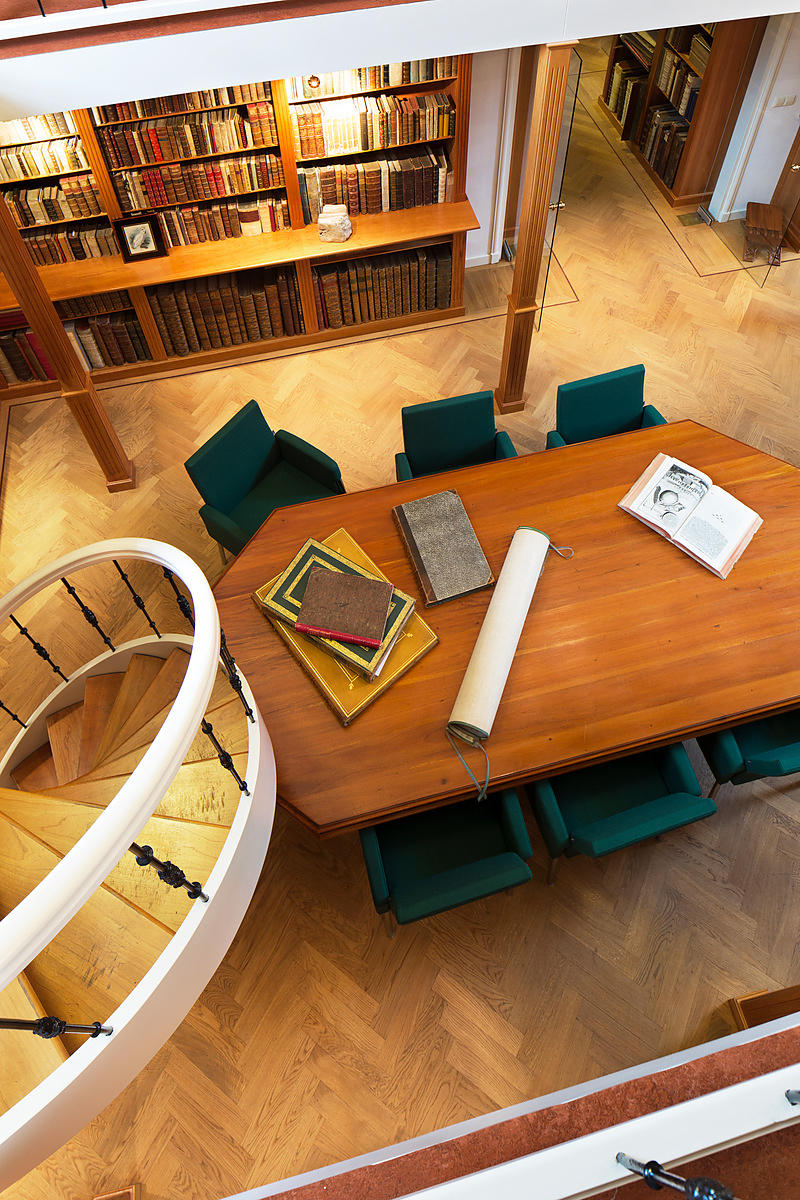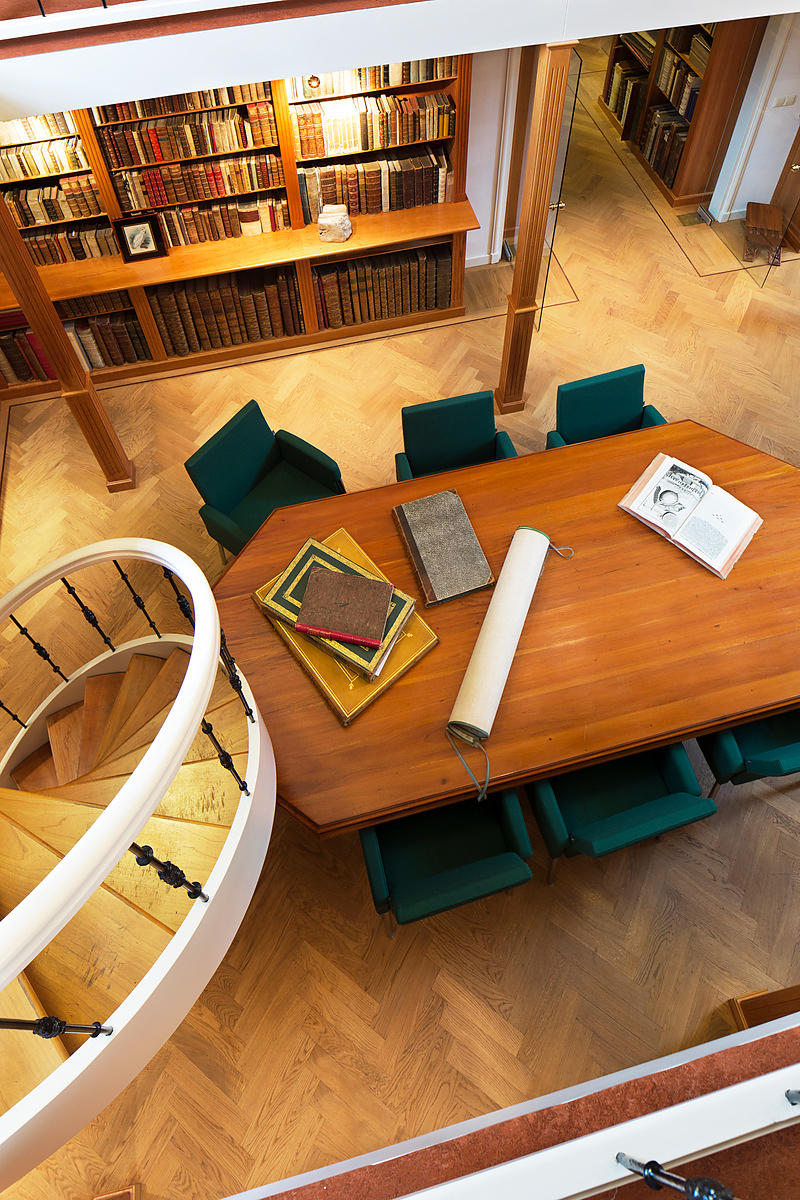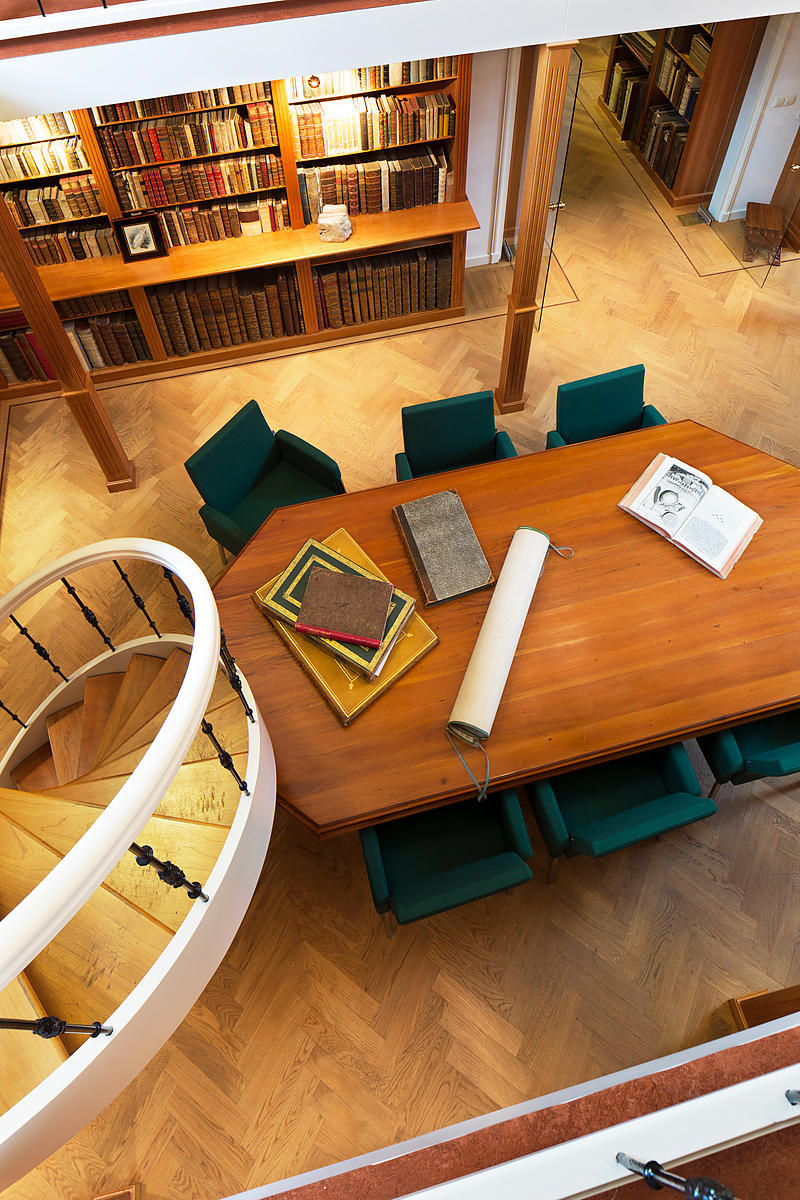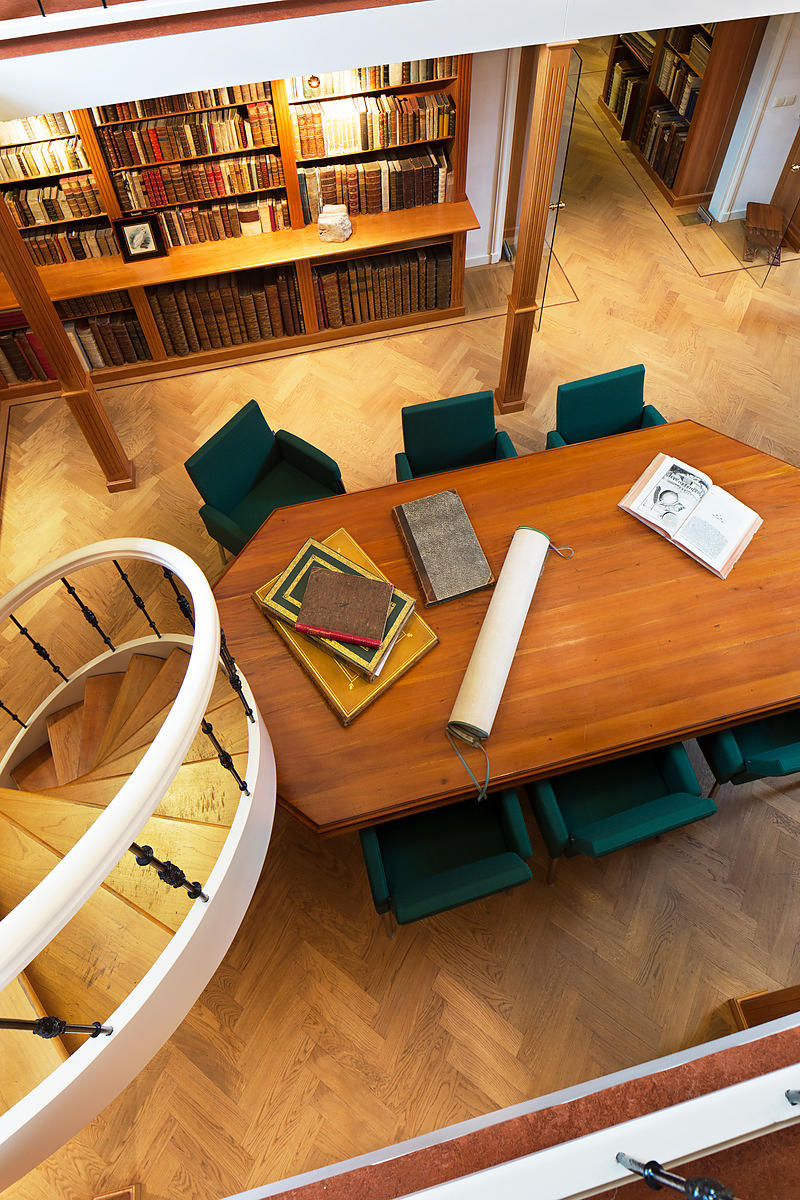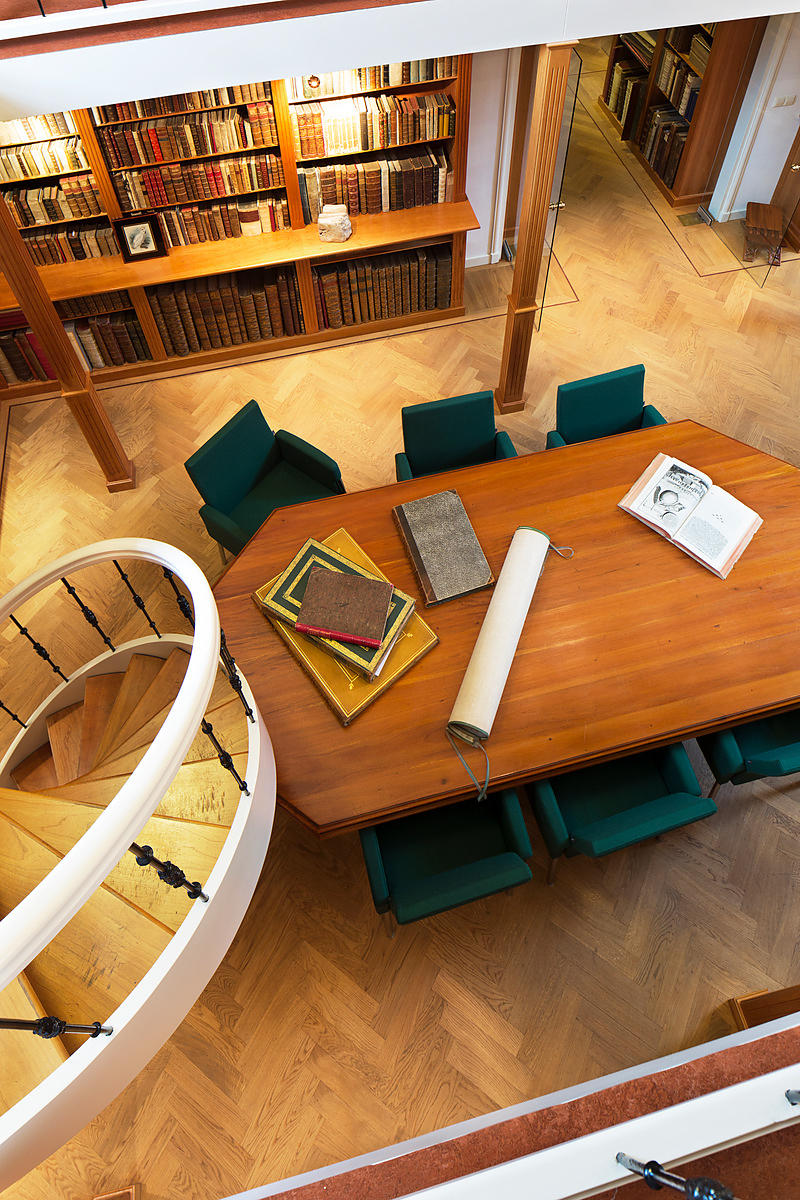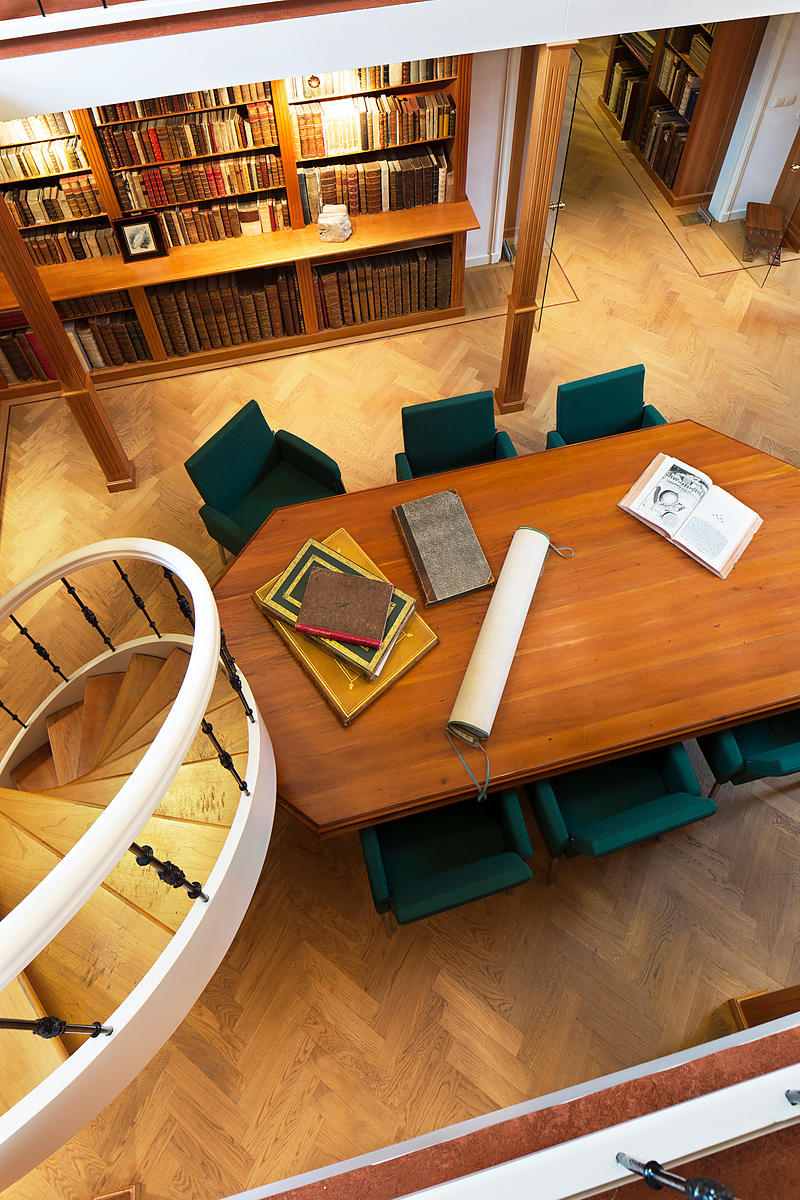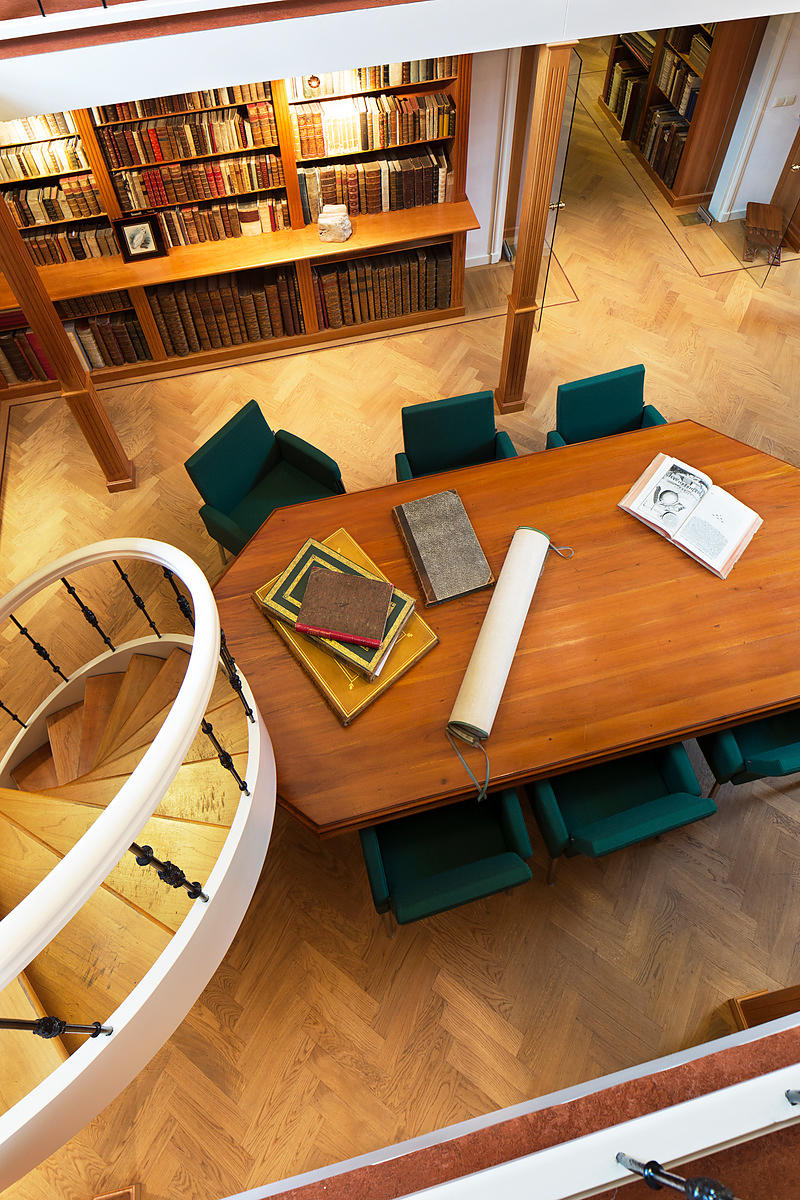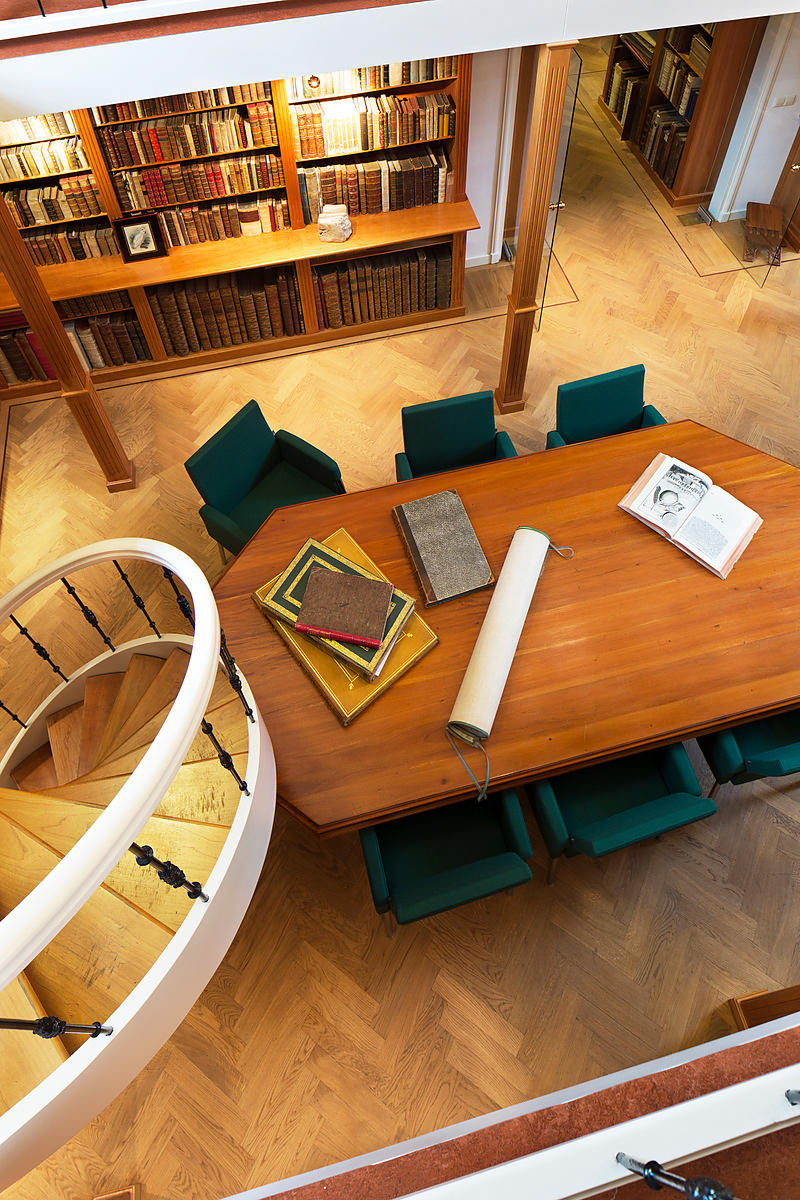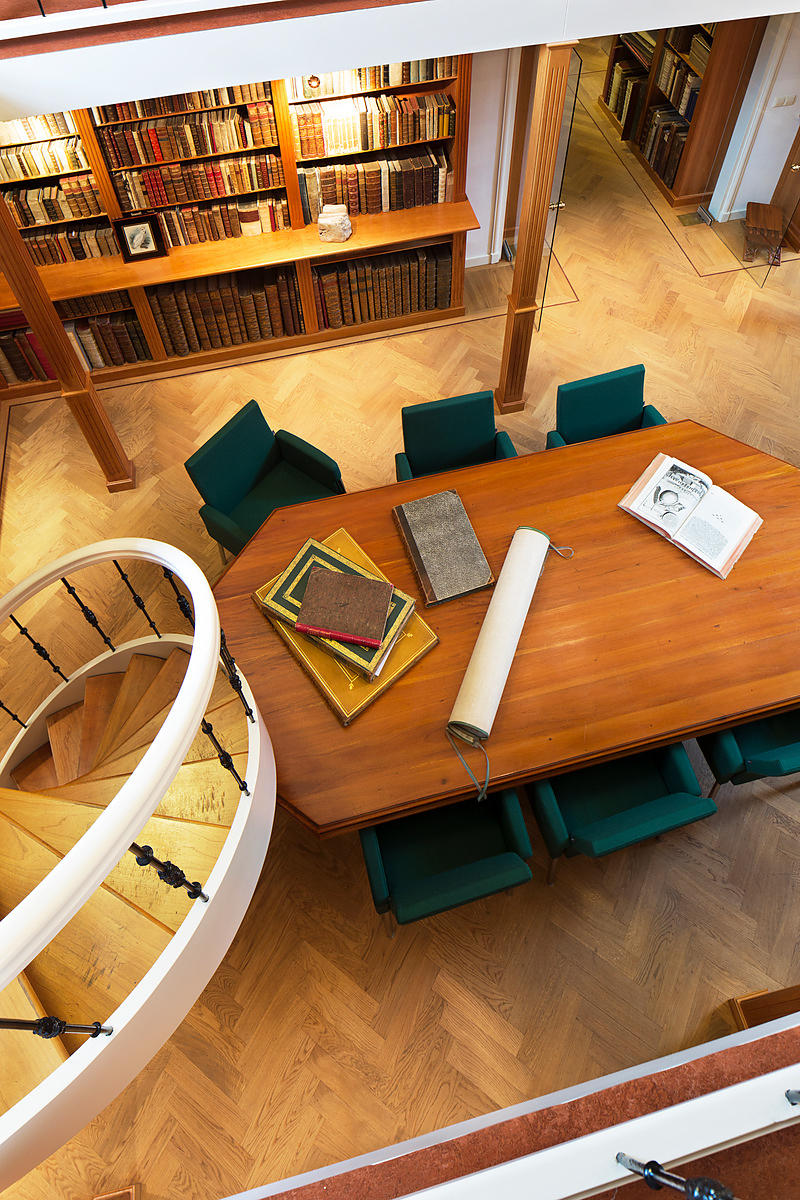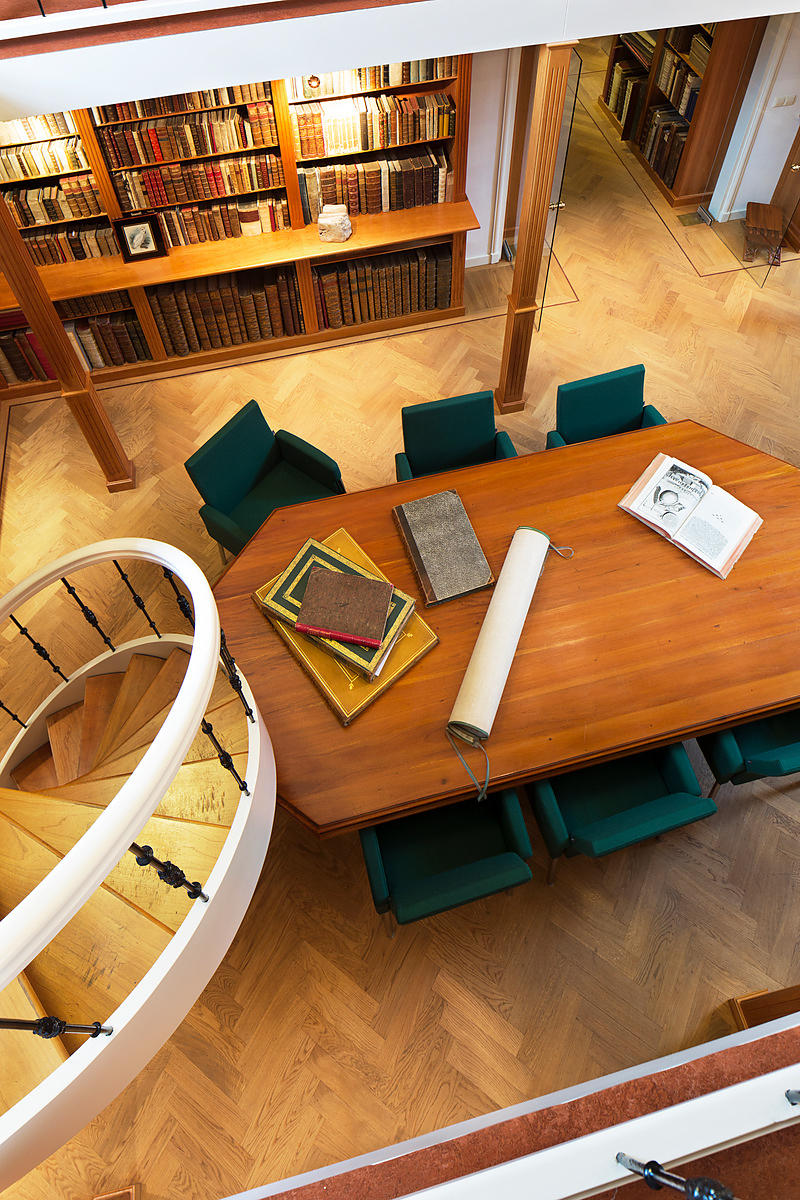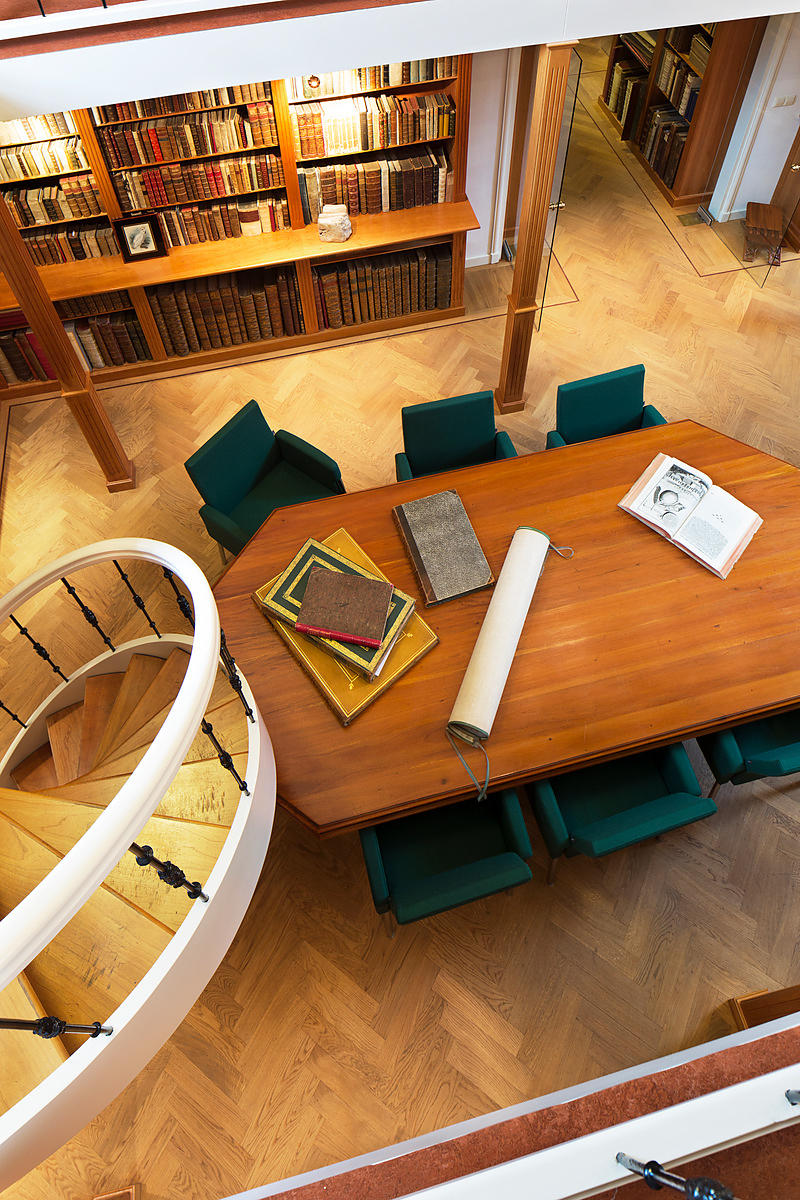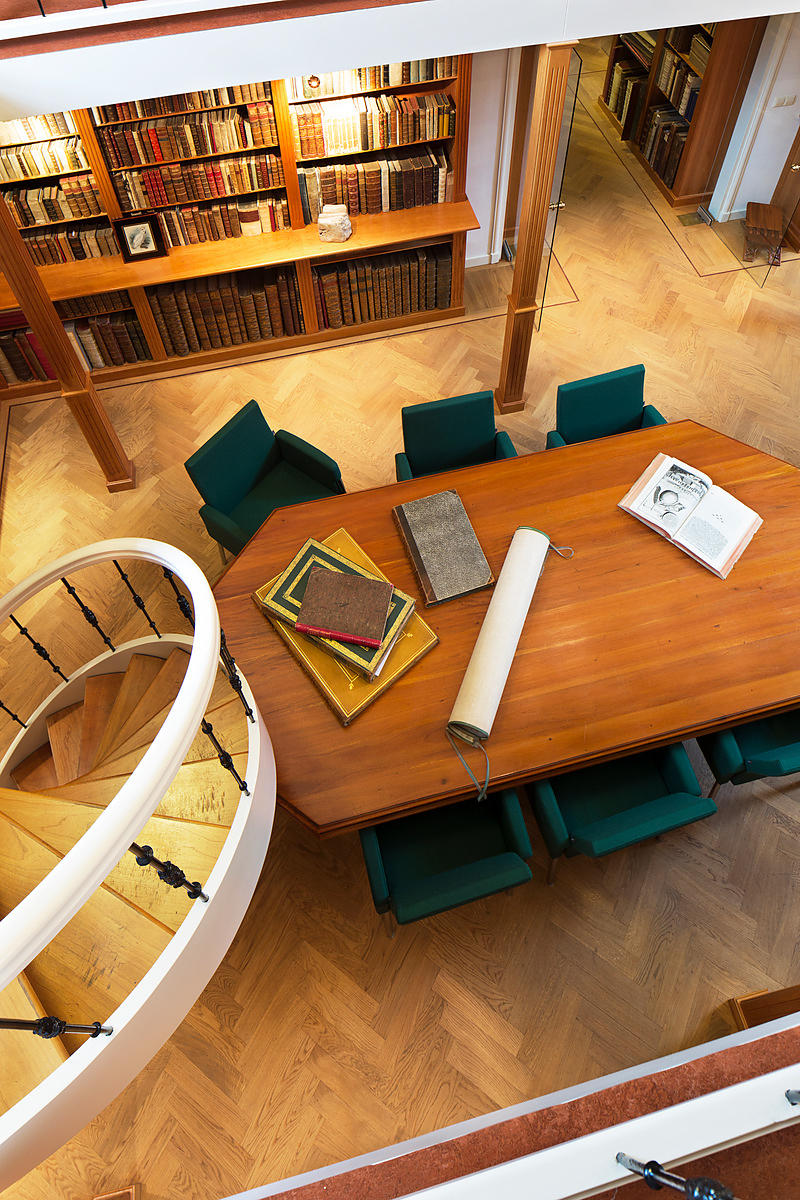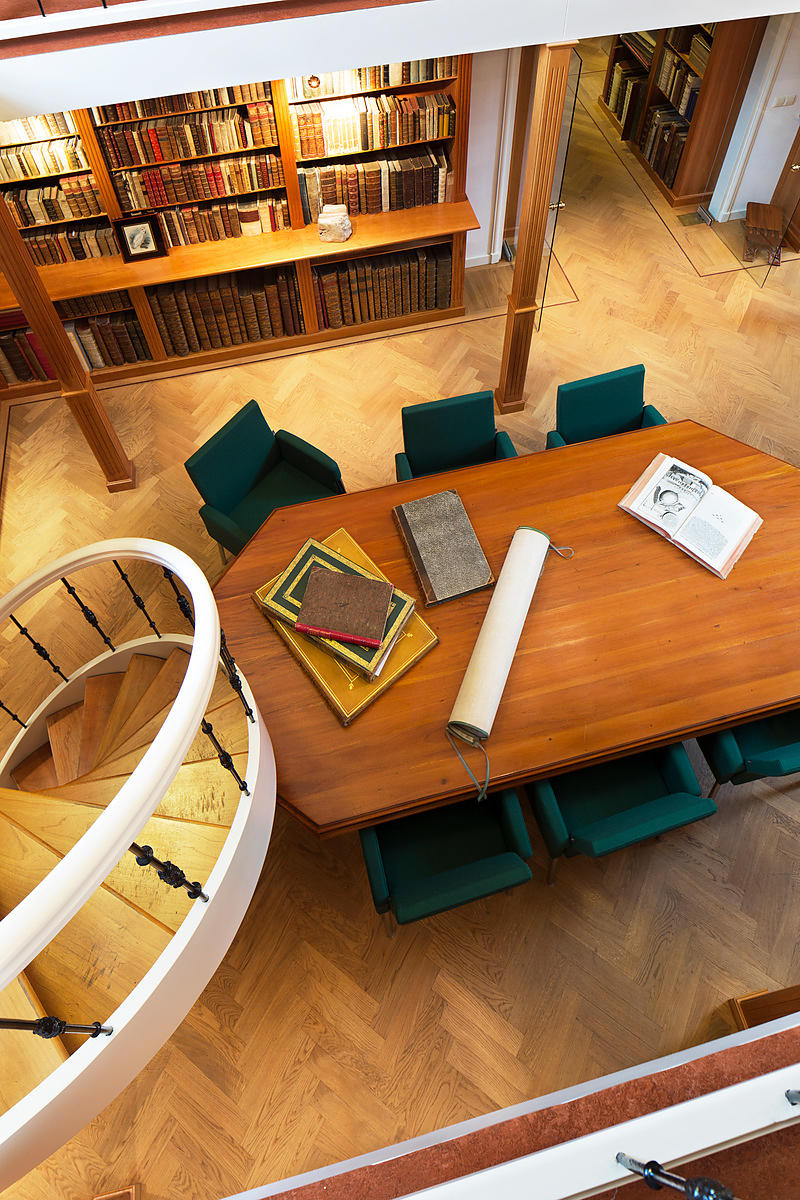 ANSINGH, Lizzy and Nelly BODENHEIM (illustrator).
Een vruchtenmandje. Teekeningen van Nelly Bodenheim bij versjes van Lizzy Ansingh.
Amsterdam, De Spiegel (printed by Dieperink & Co.), 1927. Folio (29.5 x 23 cm). All illustrations, including the illustrated front board, are lithographs designed by the illustrator herself on stone and coloured by hand by her as well. The verses by Lizzy Ansingh are written, in colour, by hand in a decorative, ornamental script (varying in style). The work is printed on Simili Japon paper of the Dutch "Van Gelder" paper factory. Original half parchment and (hand-coloured lithographed) paper over boards, bound in the Japanese style with green ribbon through 5 holes. [2 blank], [1], [1 blank], [41], 1 blank
€ 2,950
Limited edition - no. 39 of 100 - of a remarkable early 20th-century illustrative work by the renowned Dutch artist and illustrator of children's books Nelly Bodenheim. The present work contains the short rhymes (verses) by Lizzy Ansingh together with the striking colourful and humoristic illustrations of anthropomorphic fruits, nuts, and vegetables - including lemons, grapes, a pear, radishes, a red pepper, almonds, blackberries, apricots, cherries, and a leek.
Johanna Cornelia Hermana (Nelly) Bodenheim (1874-1951) was, among other pursuits, a popular book illustrator and designer of costumes for stage performances in the Netherlands in the early twentieth century. Like in the present work, she often teamed up with Maria Elisabeth Georgina (Lizzy) Ansingh (1875-1959), a Dutch painter. Together, they were part of a group of women artists called the "Amsterdamse Joffers", who met weekly in Amsterdam at the end of the 19th and beginning of the 20th century. They supported each other in their (successful) professional careers as artists and most of them were students of and/or affiliated with the renowned Rijksakademie van beeldende kunsten (State Academy of Fine Arts).
The present work is beautifully illustrated with hand-coloured lithographs designed by Bodenheim, the verses by Ansingh are written in decorative, ornamental script in varying styles. While the work is by definition rare, as it is a limited edition - WorldCat records only 4 copies that are held institutionally (3 in the Netherlands and 1 in the USA) and only very rarely appears on the market (Rarebookhub finds only 5 records for the last 100 years).
Signed in red on the recto of the final leaf before the blank flyleaf by the illustrator: "N. Bodenheim". The green ribbon is broken between the third and fourth hole (on the front of the binding), without affecting the integrity of the binding. The boards are slightly browned and with some slight foxing throughout, but the illustrations and manuscript, coloured text remain bright and clear. Overall in very good condition. Cotsen 20th century, 488; WorldCat 1340486616 (4 copies).
Related Subjects: