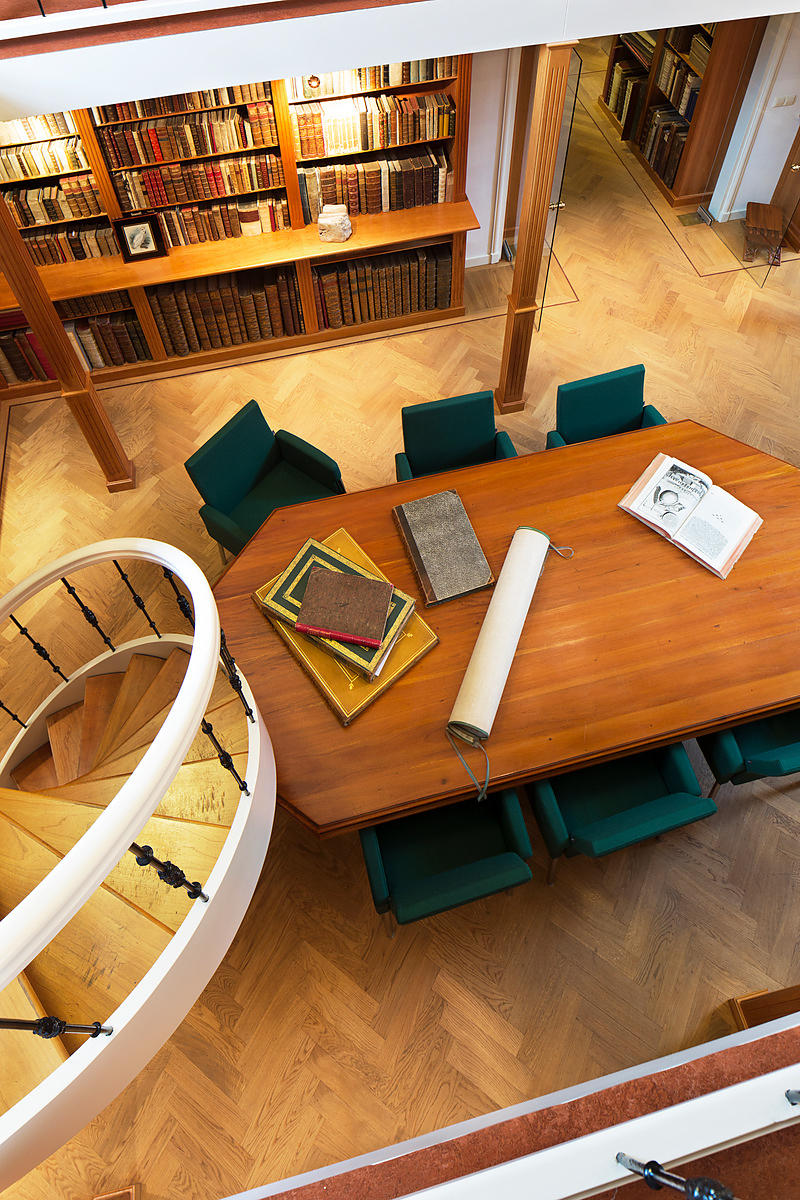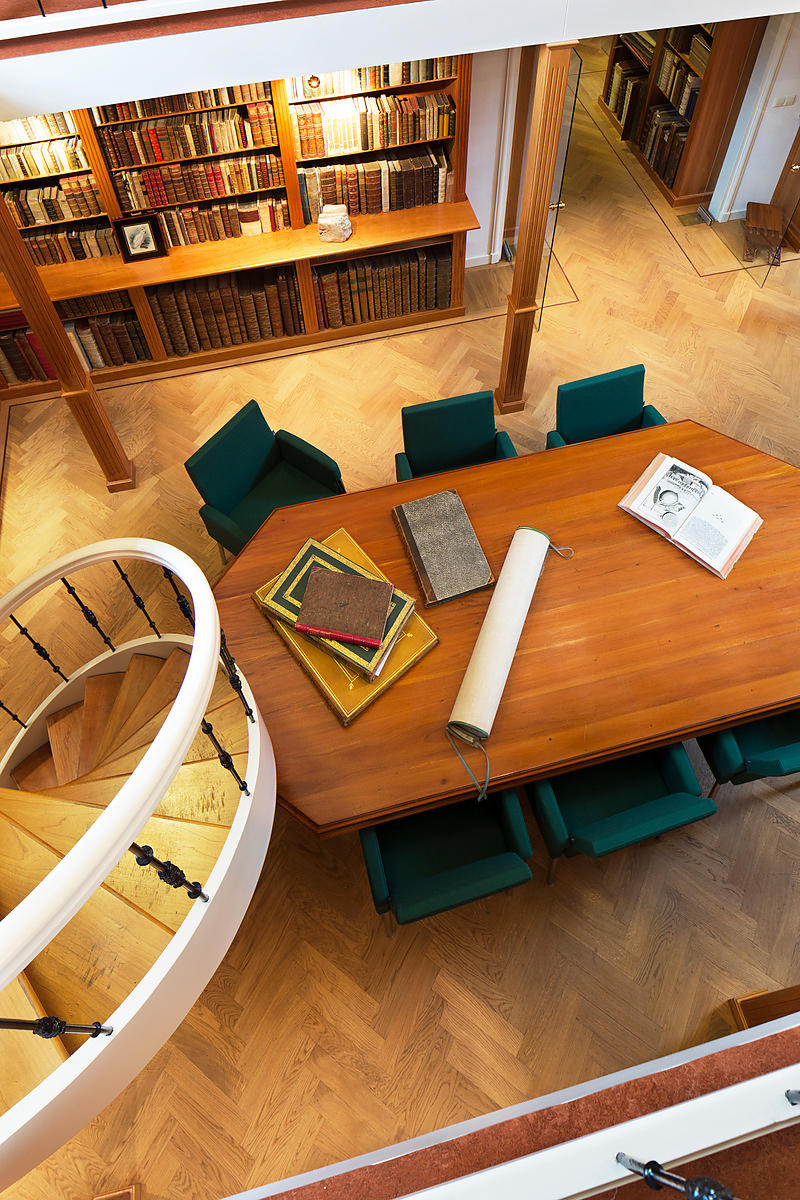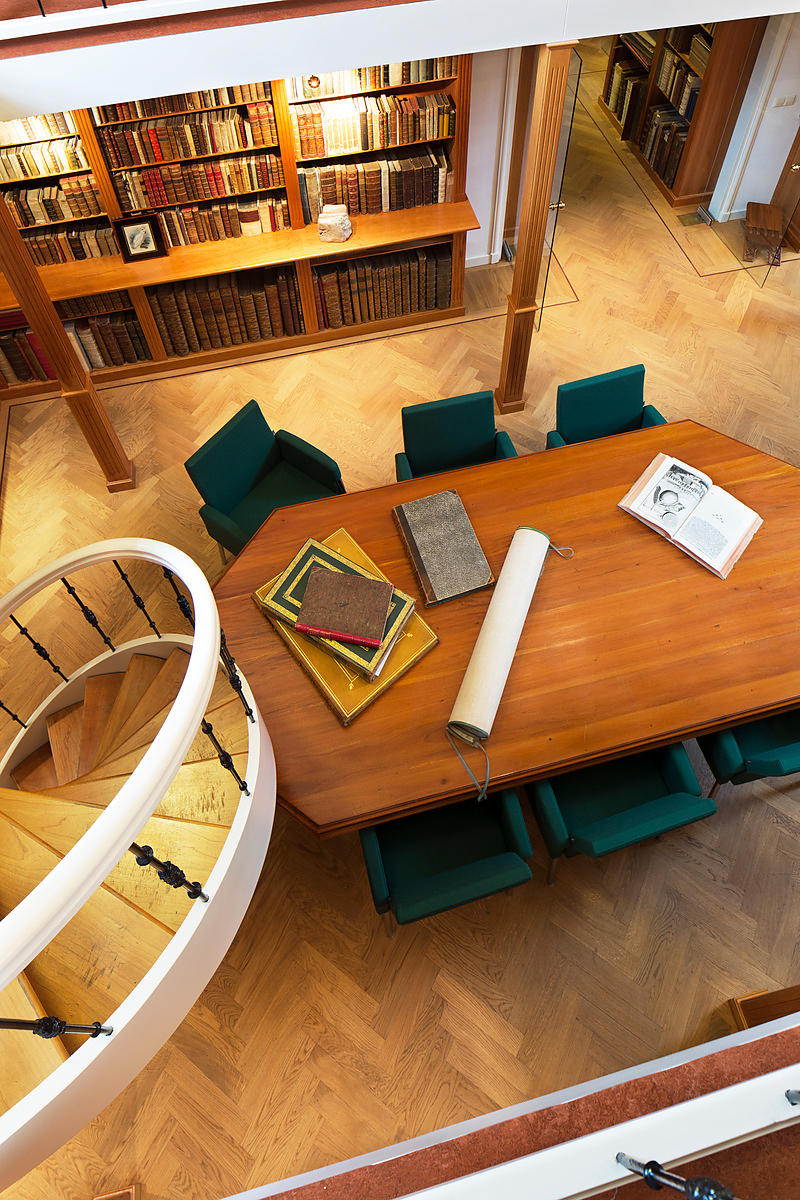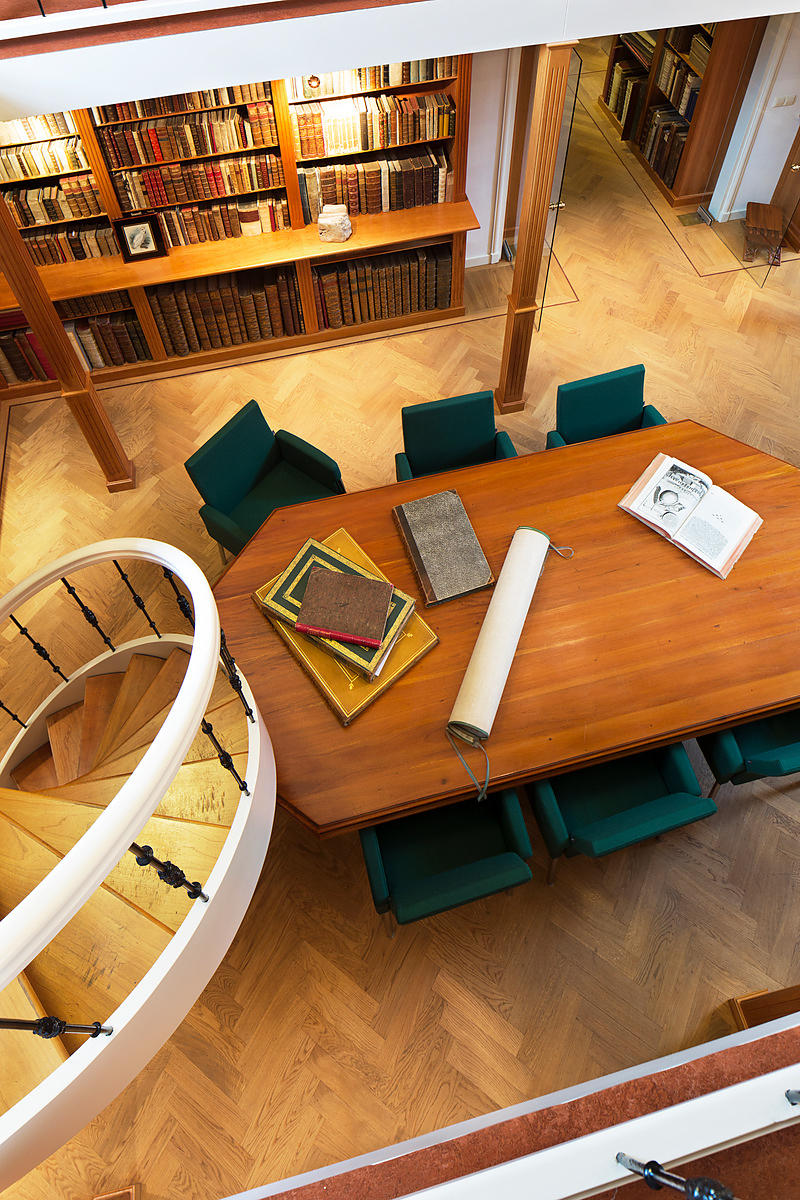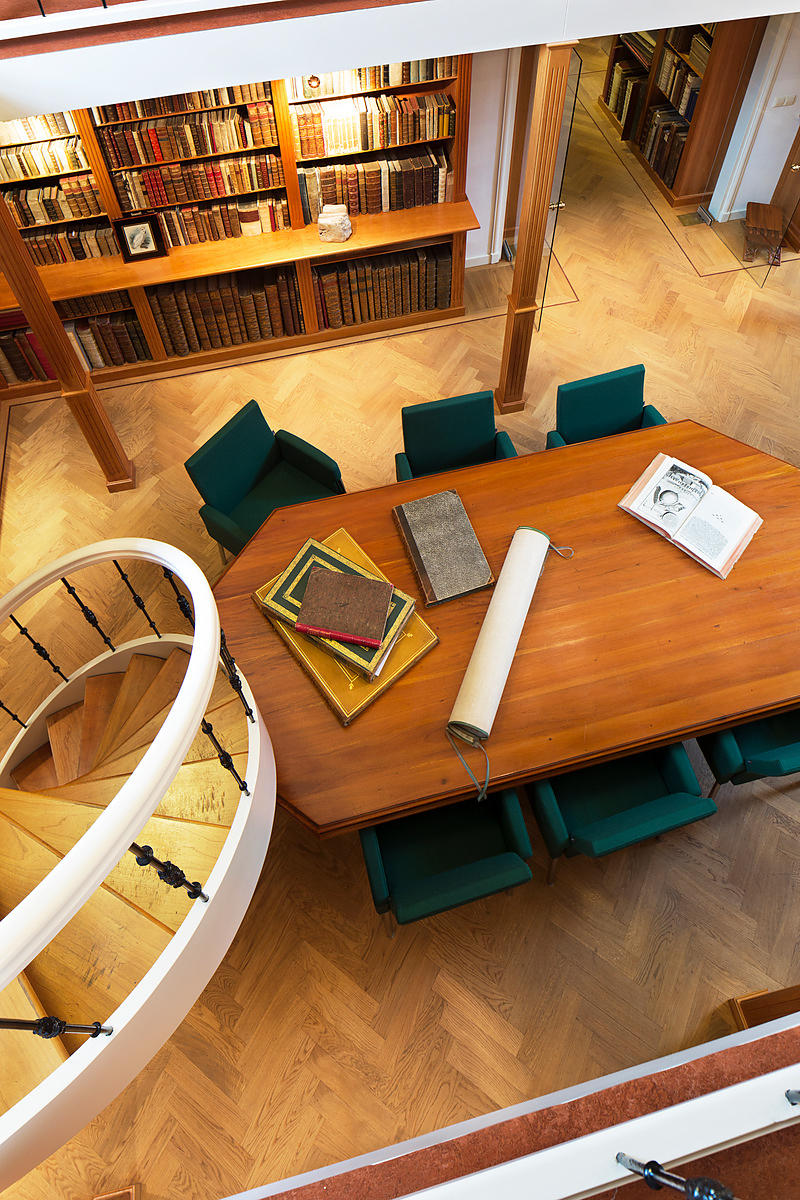 APIANUS, Petrus and Bartholomeus AMANTIUS.
Inscriptiones sacrosanctae vetustatis non illae quidem Romanae, sed totius fere orbis . . .
Ingolstadt, Petrus Apianus, 1534. Folio (31×22 cm). Title-page with a large woodcut (15×16 cm) by H. Brosamer after Albrecht Dürer, Apianus's woodcut device above the colophon, woodcut coat of arms of Raimund Fugger (who helped finance the publication), and numerous woodcut illustrations by Brosamer, M. Ostendorfer, G.A. Benewitz and others, most showing sculptural elements from tombs, most pages in woodcut borders, usually assembled from 4 blocks each. 19th-century red half calf, gold- and blind-tooled spine. [40], CCCCXII, [8] pp.
€ 4,950
First edition of the first work on classical inscriptions printed in Germany and the first printed world corpus of classical inscriptions. It includes inscriptions on tombs and other stones, but also on ceramics and other objects. The large woodcut on the title-page shows the "allegory of eloquence" after a drawing in Albrecht Dürer's ca. 1514 Ambraser Kunstbuch: Hermes with a woman, a soldier, a scholar and a cleric tethered to his tongue from their ears. This allusion to the power of words must have been chosen as especially suited to a book of inscriptions. The book was printed at the private printing office of the great astronomer and geographer Petrus Apianus, at the expense of Raimund Fugger. The latter also provided from his collections the material for the larger part of the illustrations. The inscriptions, some taken from works by Peutinger, Pirckheimer, Choler, Giocondo and others, are arranged geographically. The book includes some obviously fictitious items lifted from the Hypnerotomachia Polifili (Venice 1499) and from Ciriaco d'Ancona. It must have been an extremely expensive production, and the famous banking family Fugger may have been better equipped to finance it than many royal families.
Library stamp and early owner's name on title-page. In very good condition, with only an occasional minor smudge or small stain and with generous margins. Inside front hinge cracked, spine faded, corners and spine chafed. A "monumental" milestone in the study of classical Roman inscriptions, preserving important records of many inscriptions now lost. Adams A-1291; USTC 666636; VD 16, A 3086.
Related Subjects: