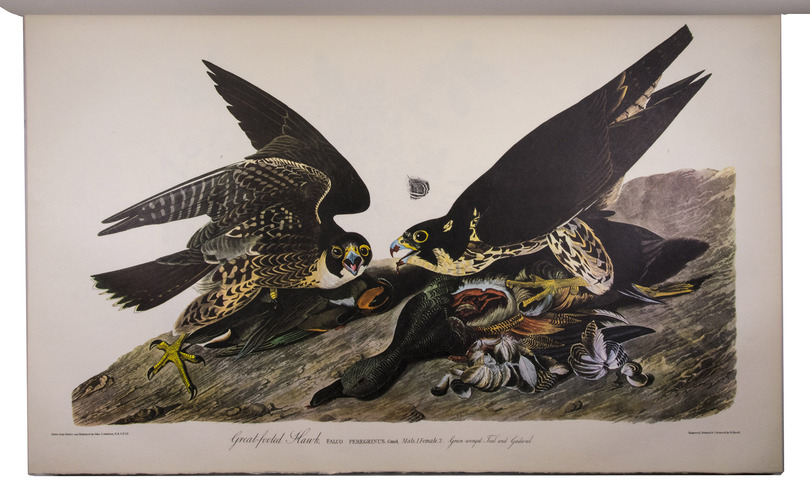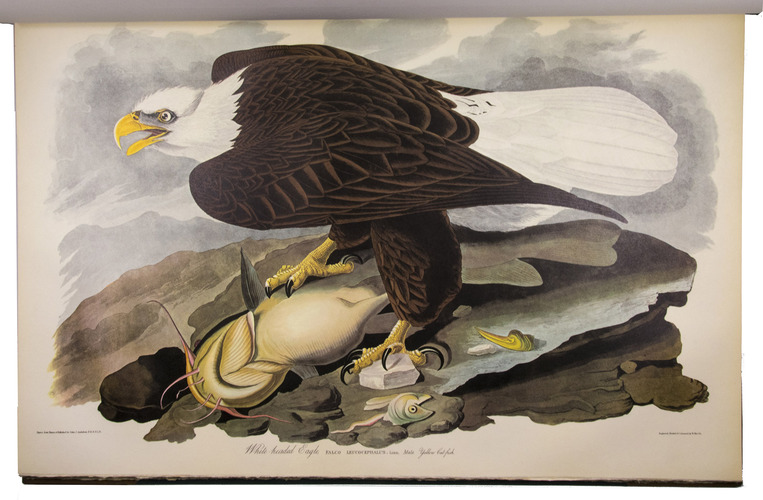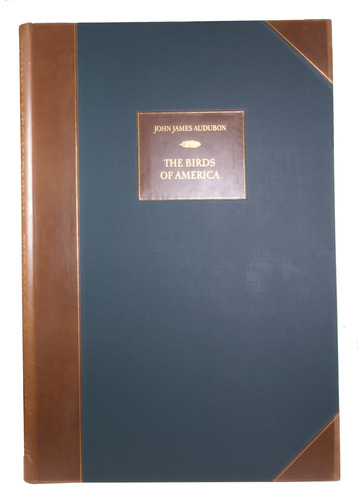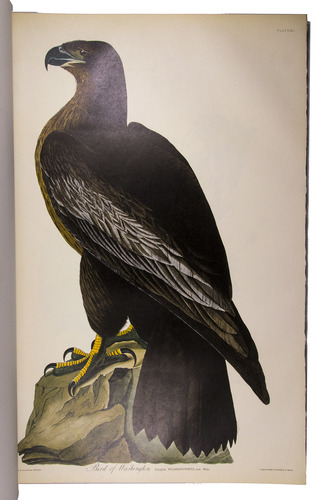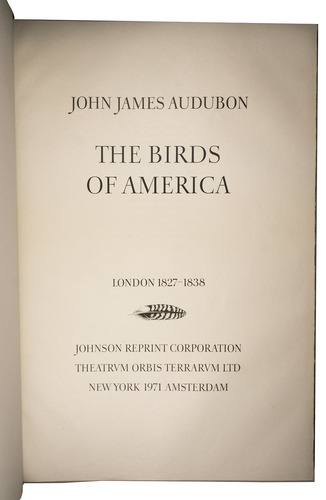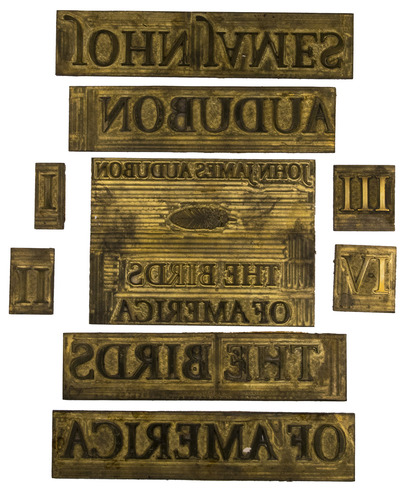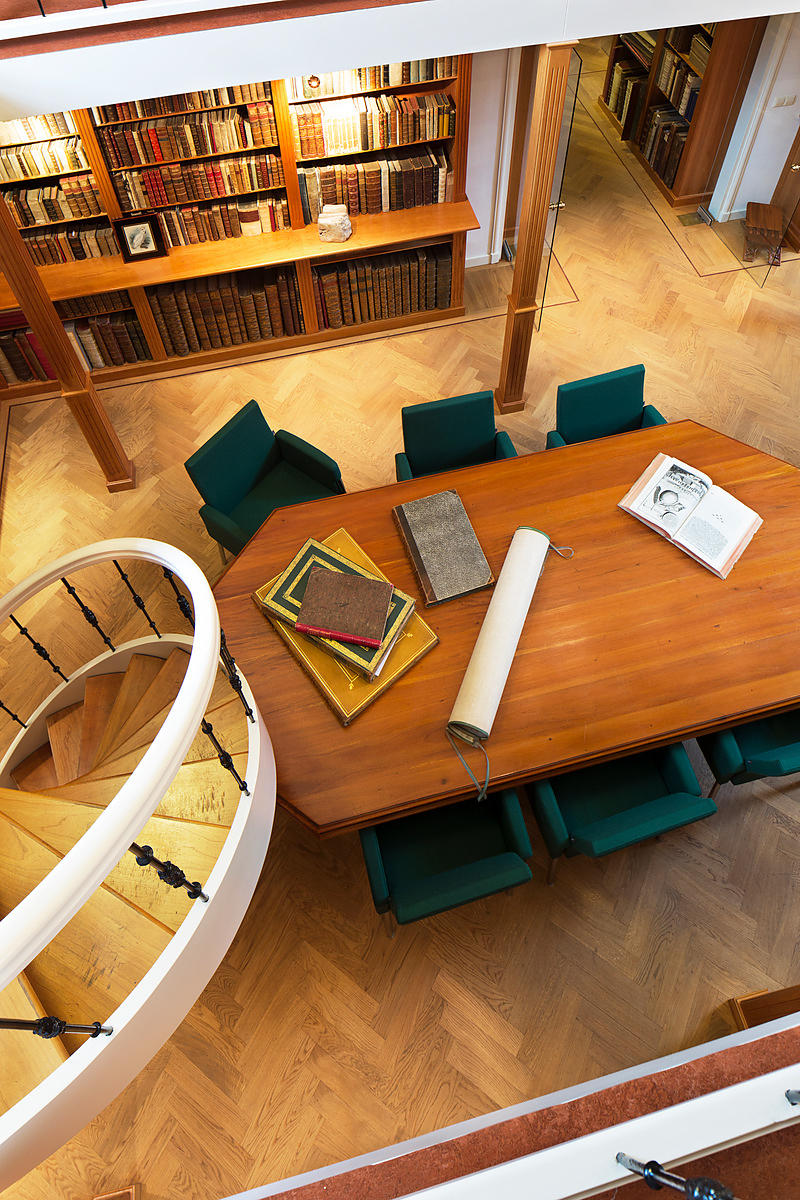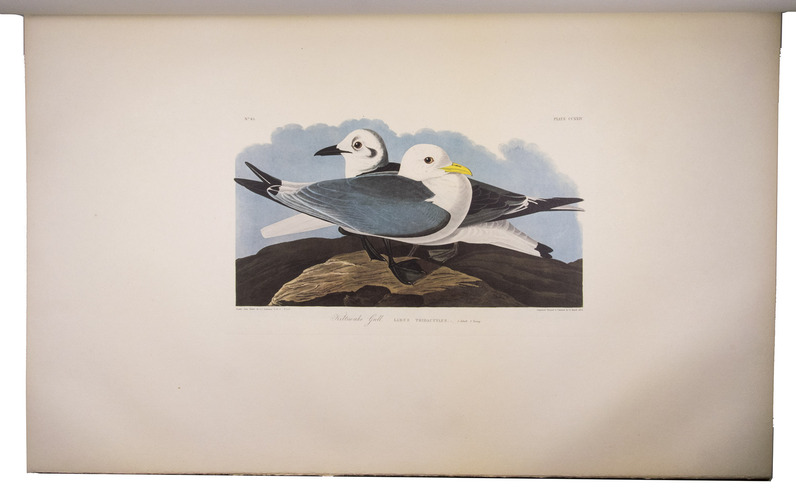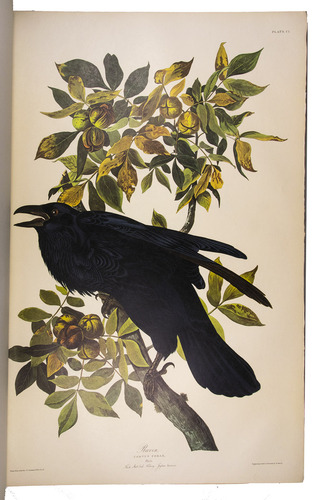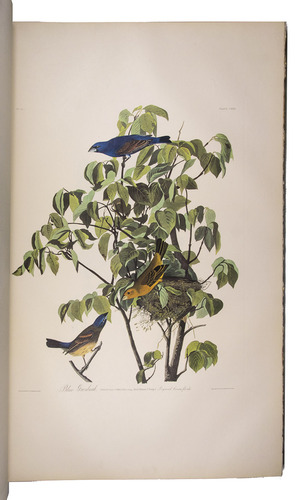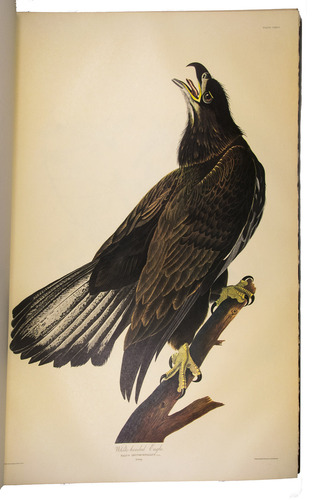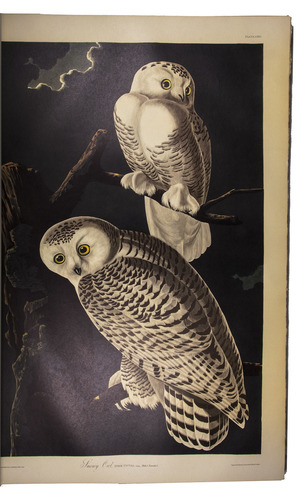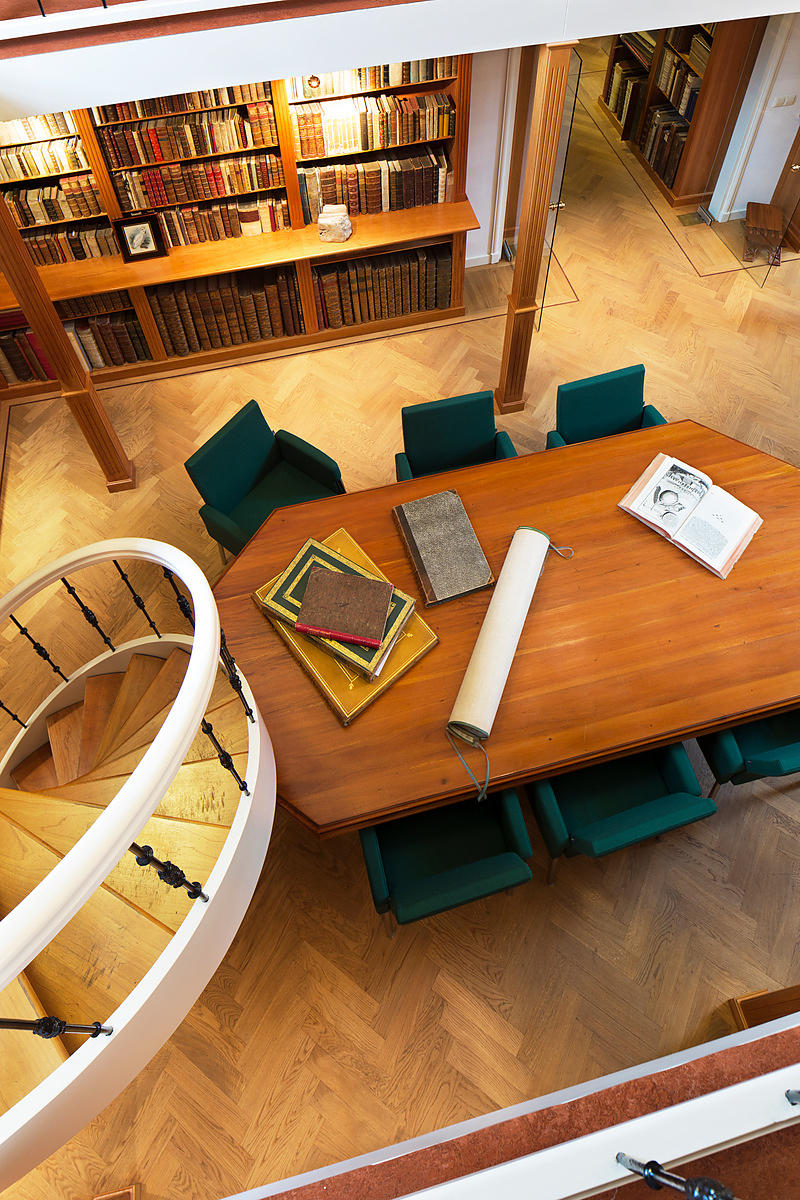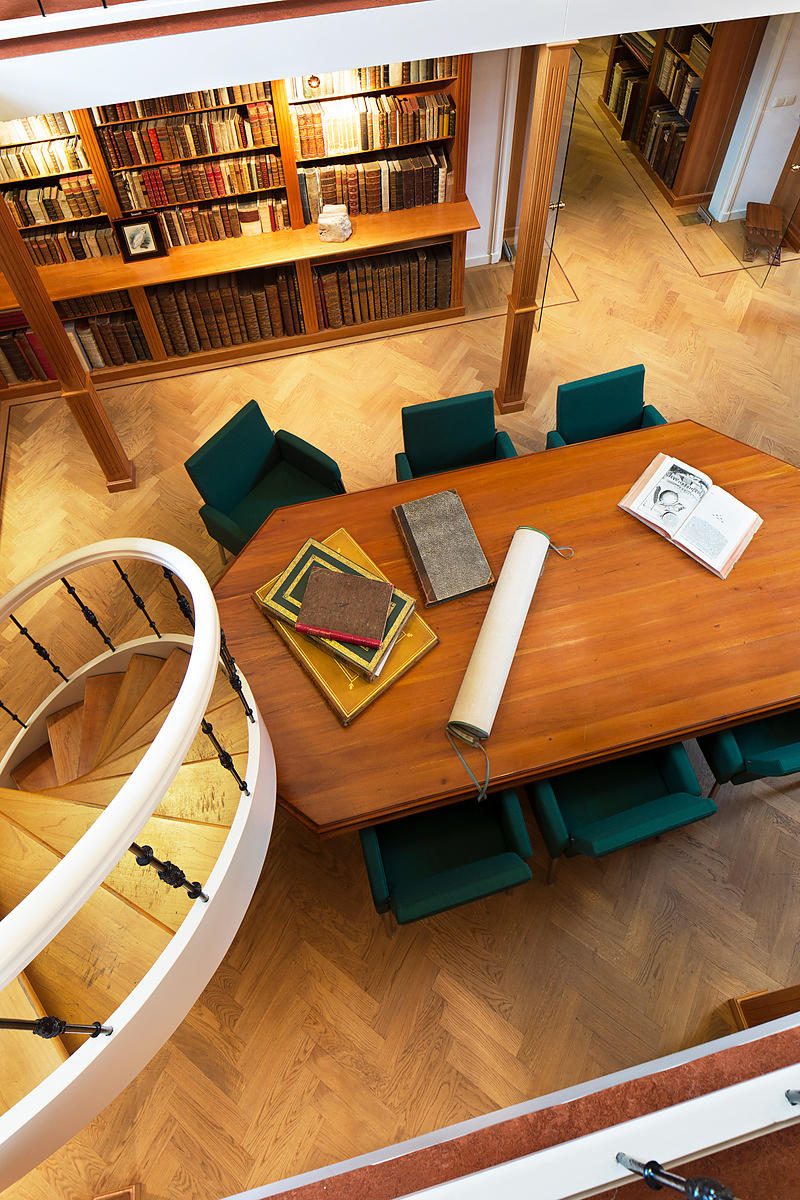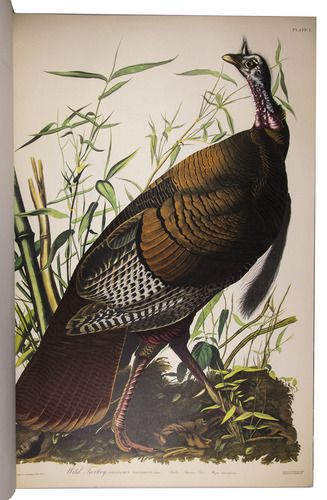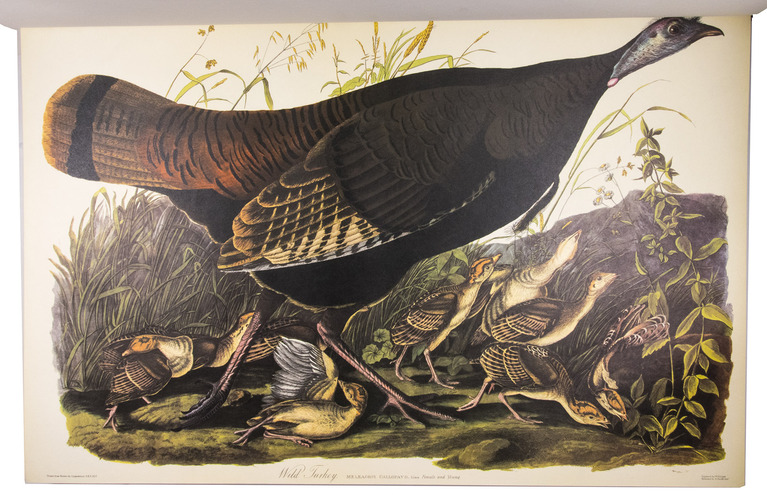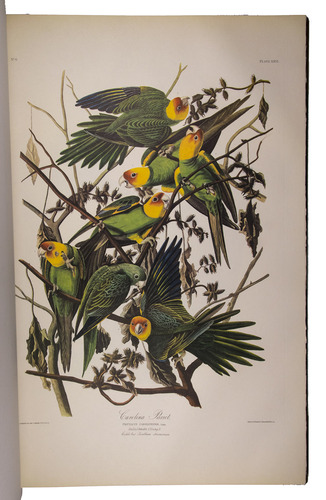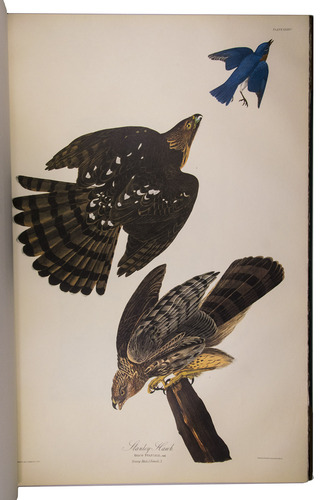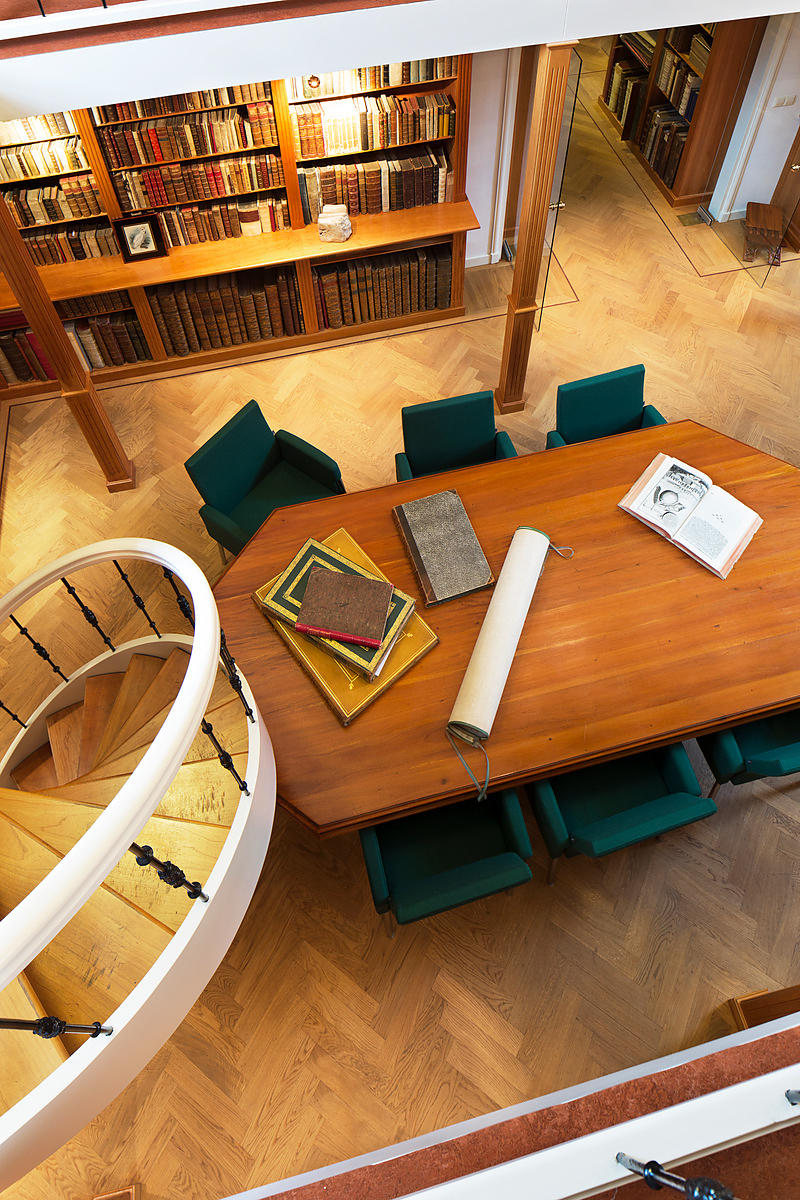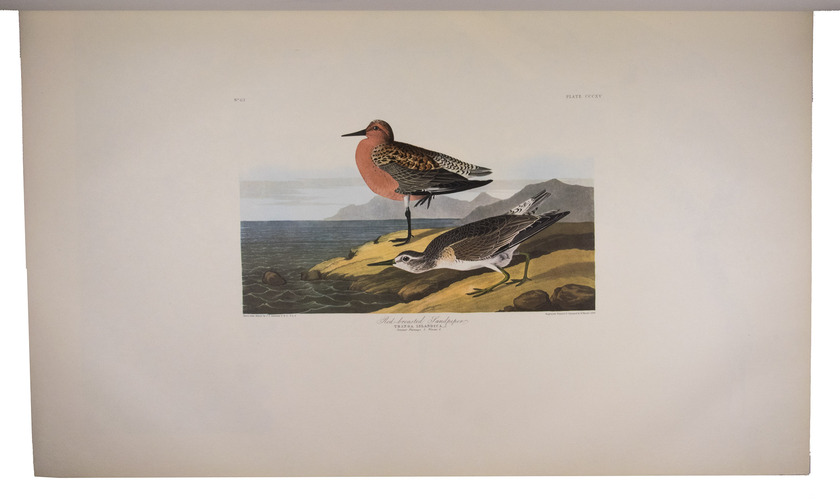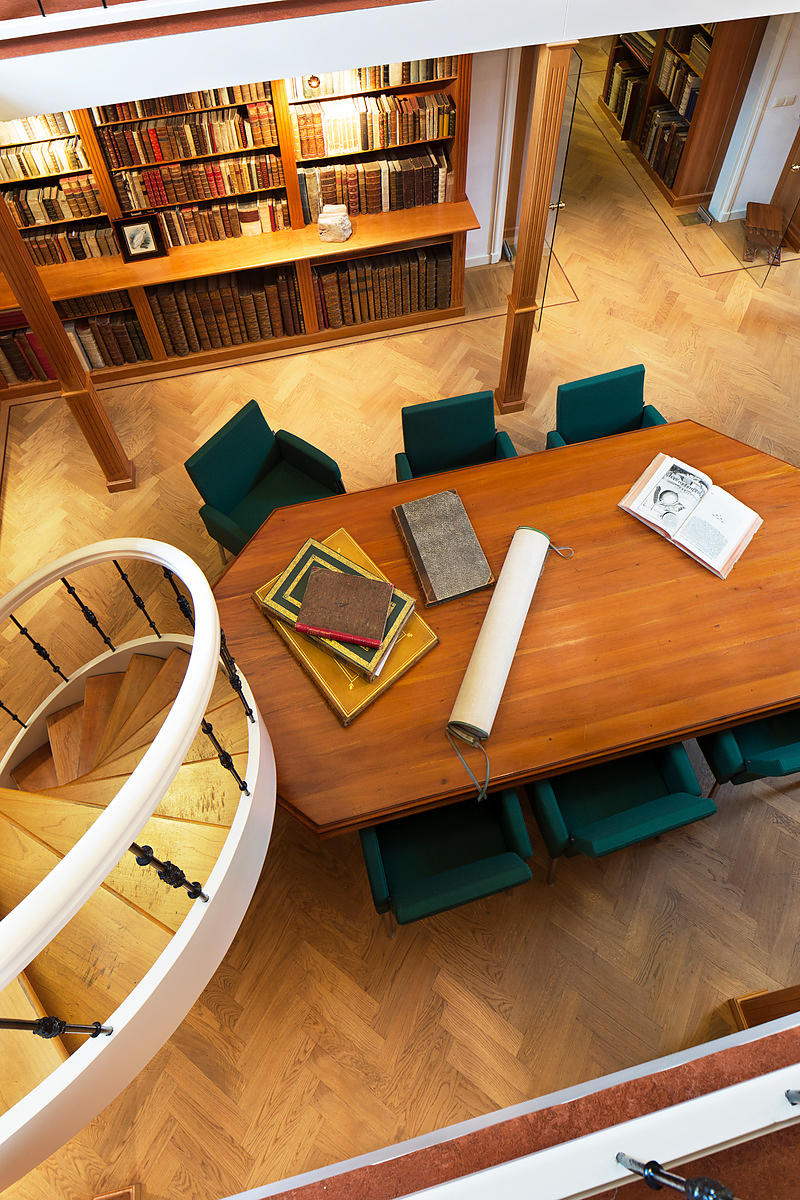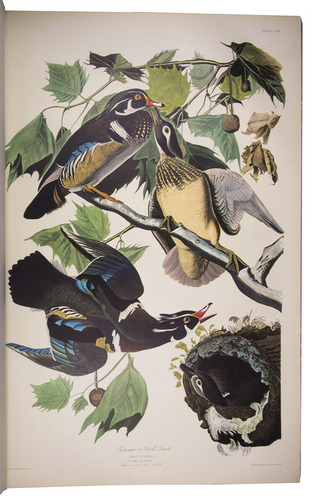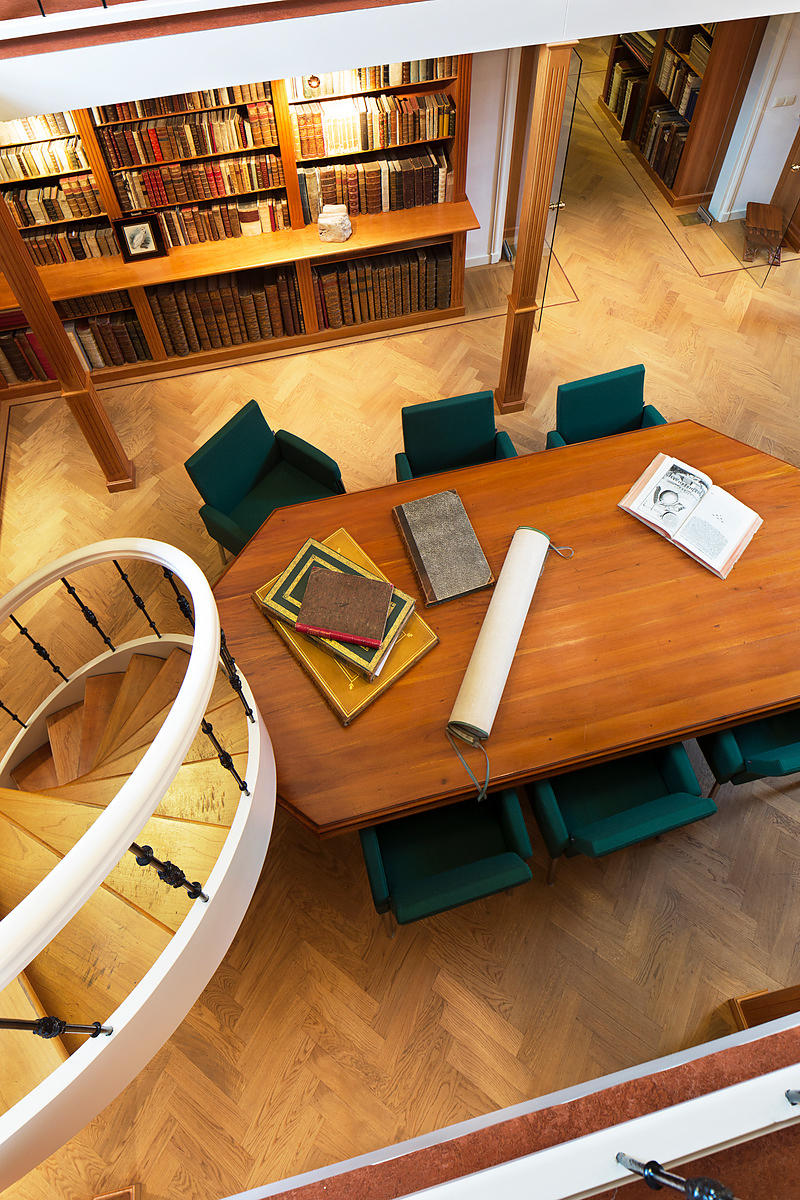 AUDUBON, John James.
The Birds of America.
New York & Amsterdam, Johnson Reprint Corp. & Theatrum Orbis Terrarum (i.e. Nico Israel), 1971-1972. 4 volumes. Double-elephant folio (100 x 65.5 cm). With 435 plates containing 1065 life-size figures of North American birds. Finely bound in three-quarter calf. [14]; [10]; [10]; [14] pp. plus 435 plates.
€ 48,000
John James Audubon's world famous masterpiece The Birds of America is truly the height of illustrated ornithological books or any illustrated book for that matter. It contains 435 massive colour lithographed plates of an unrivaled quality and vividness, depicting 1065 North American birds in their real-life size. The birds are depicted in the most lifelike manner, in full dynamic movement and in their natural habitat. Eagles, hawks, woodpeckers, doves, parrots, a magnificent bird of Washington, the iconic bald-headed eagle and the bright pink flamingo are all included. The Birds of America was first published in Edinburgh and London between 1827 and 1838 as a series of prints for the subscribers. In 1844 a smaller edition was produced with lithographed plates and more editions in this format followed. Therefore the present four volume facsimile is the first complete full size, full colour reproduction of The Birds of America of Audubon, after the copy of the original of Teyler's Foundation in Haarlem, The Netherlands. It was made in a limited edition of 250 copies, numbered individually. However, this is a unique, unnumbered copy especially reserved for the binder, J. Thörig. It includes the plates that were used by the binder for the lettering on the spines and boards. Also included are four loose, unpasted exlibris of Thörig with the motto 'Vita brevis ars longa'.
Edges of the boards slightly rubbed and discoloured, otherwise in fine condition, untrimmed at the long edges. Cf. Nissen IVB 49.
Related Subjects: