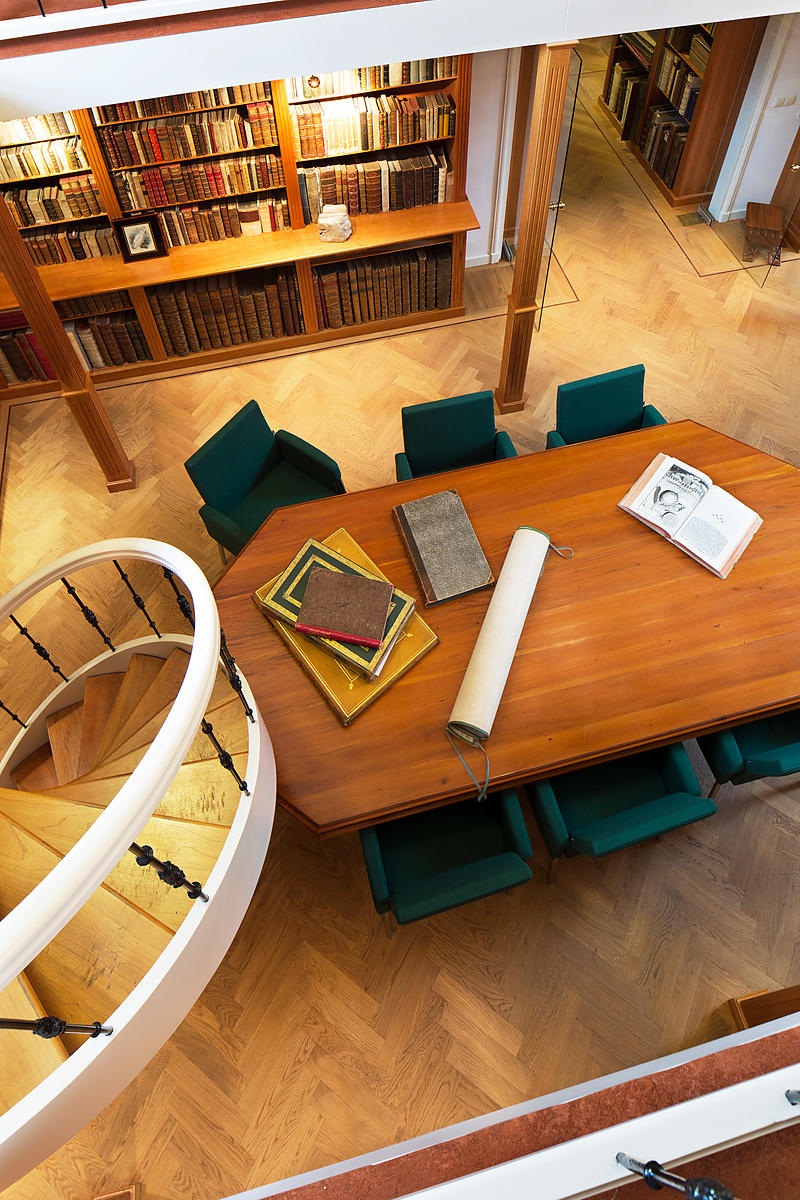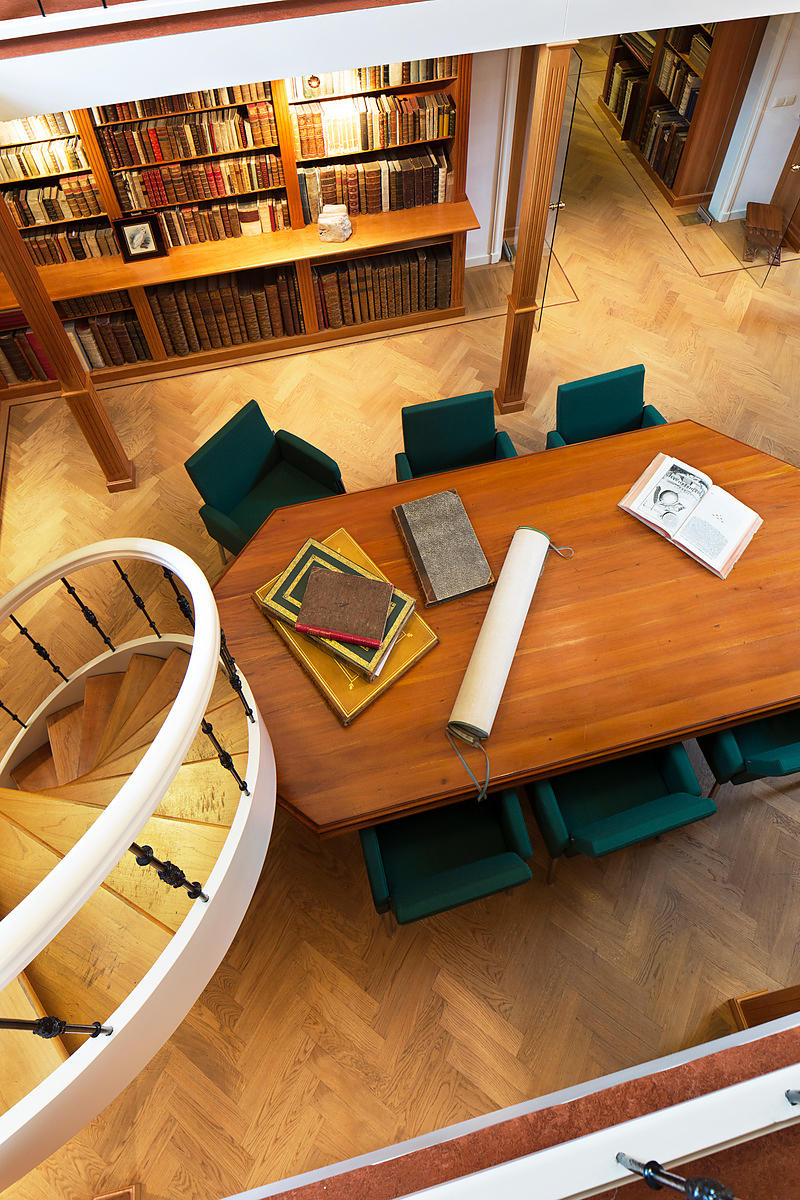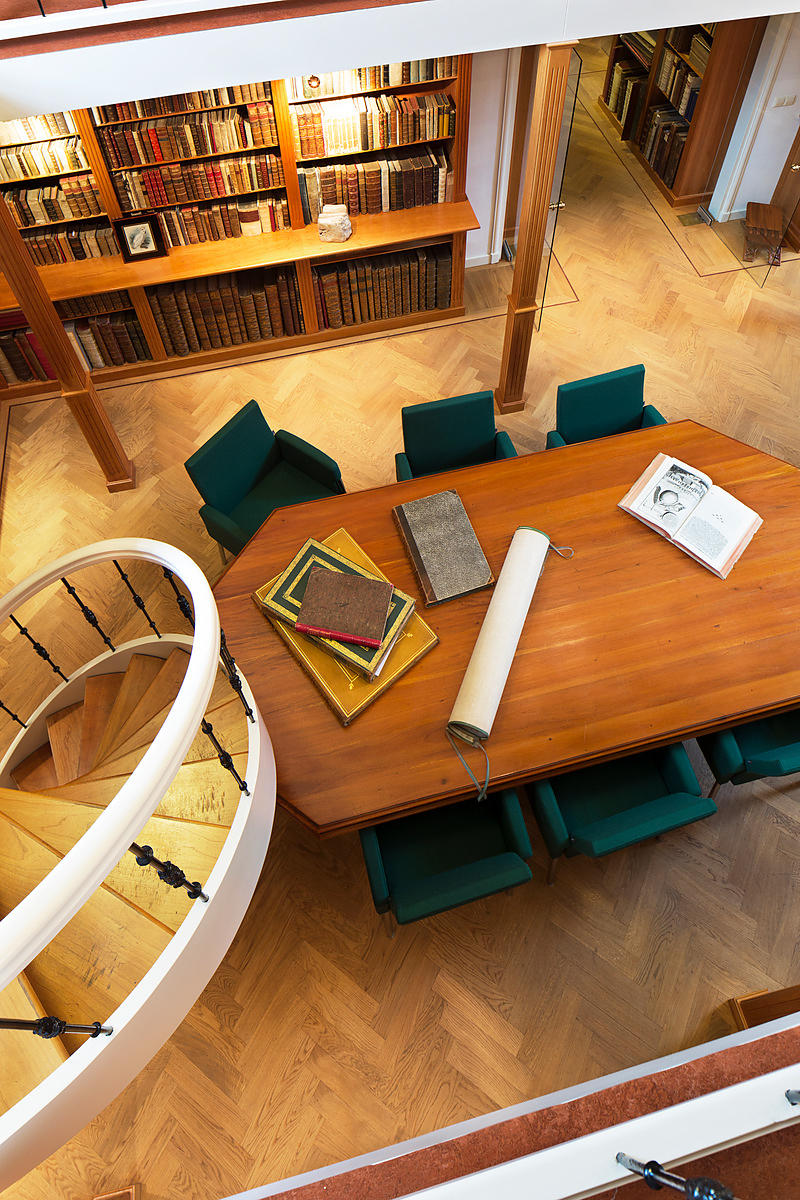 AUGUSTIS, Quiricus de.
Het licht der apotekers. Tracteren[de] de confectie, operatie, ende kennisse van alderhande electuarien, pillen, trocissen, pulveren, … Nu op een nieu ghecorigeert ende verbetert.
(Colophon: Antwerp), Claes van den Wouwere, (5 April 1564). Small 8vo (14.5 x 9.5 cm). Title-page with a woodcut view of an apothecary's shop, and a second woodcut view. Blind panel-stamped calf over wooden boards (the panel-stamped sides dating from ca. 1525/35, but most of the binding modern). Each board with the same triple panel-stamp, showing among others a man, several animals, and a psalmtext.
€ 4,950
Sixth copy located of a Dutch edition of a practical handbook for apothecaries, first published in Latin as Lumen apothecariorum in 1492 and first published in Dutch in 1515, translated by Thomas van der Noot. The text is divided into 15 chapters, each covering a different category of medicines: powders, syrups, oils, etc. For each medicine, it explains what ailments it can ameliorate and gives instructions for its preparation and use. Little is known about Quiricus de Augustis (ca. 1455?-ca. 1500?), physician from Tortona, Italy. He became personal physician to Marguerite, daughter of the Duke of Bourbon in 1480 and continued in service of her husband, Philippe, Duke of Savoy.
The panel stamps on the binding were used primarily ca. 1525/35, and were probably transferred from another binding during one of the two rebindings.
With owner's and book dealer inscriptions. Fore-edge of the title-page slightly shaved and a water stain at the foot of one quire, but otherwise in good condition. The panel stamps are worn, but since the same panel stamp appears on both the front and the back board, it can be identified with the help of Oldham. A rare practical manual for apothecaries with ca. 1525/35 panel stamps on the binding.
Belg. Typ. 5128 (1 copy); BMN I, p. 372; Durling 354; KVK & WorldCat (1 copy); for the panel stamp: Oldham, Blind panels, trip. 8 (p. 48 & pl. LX).
Related Subjects: