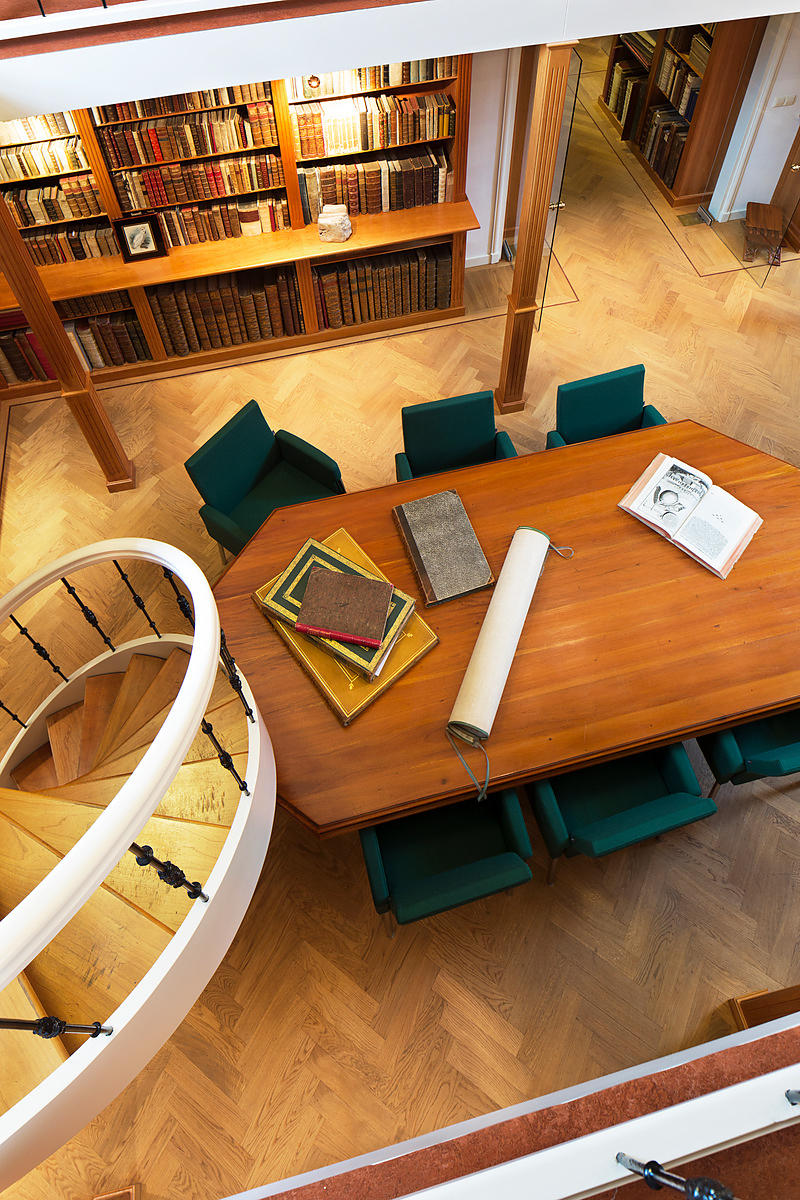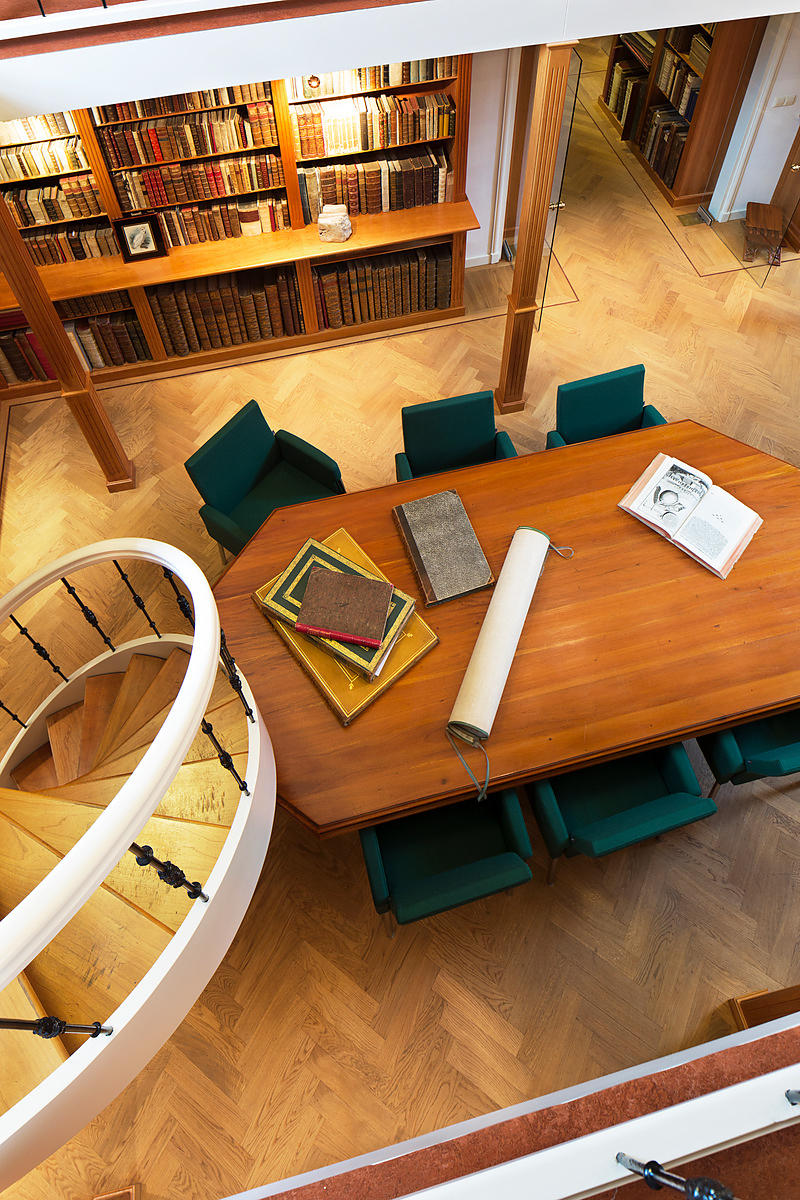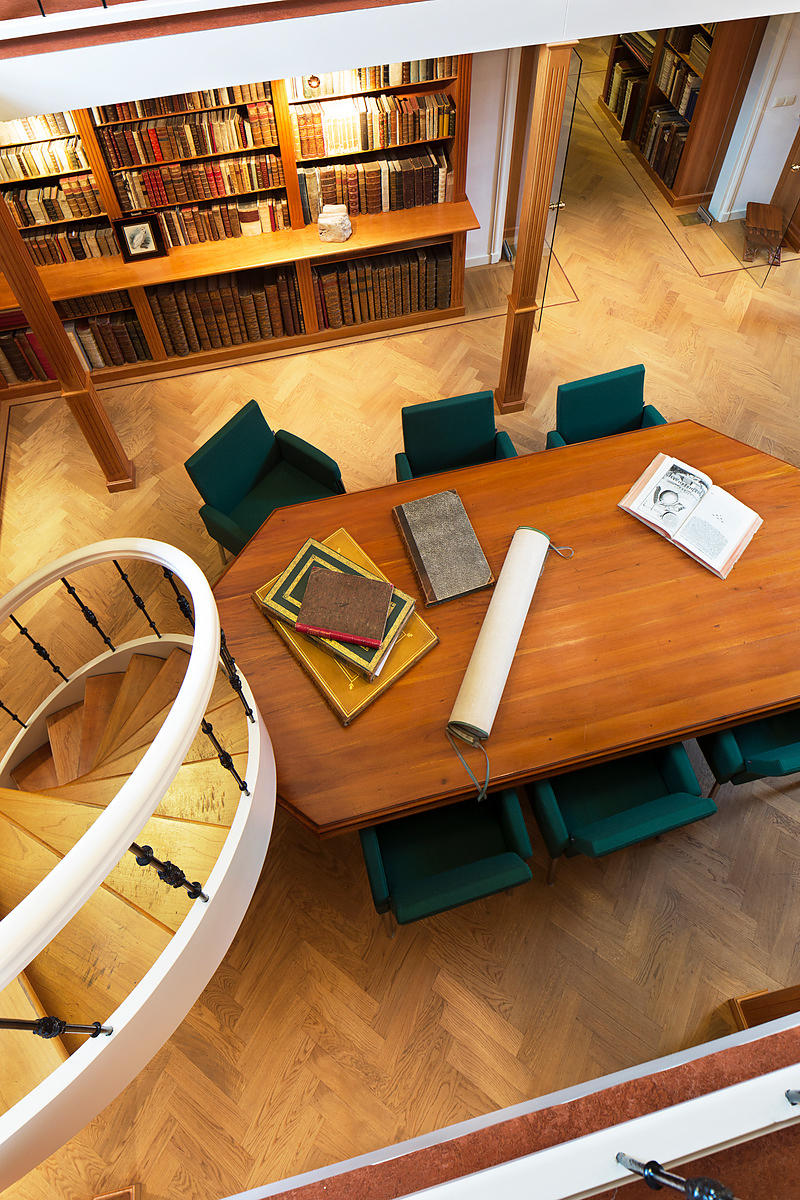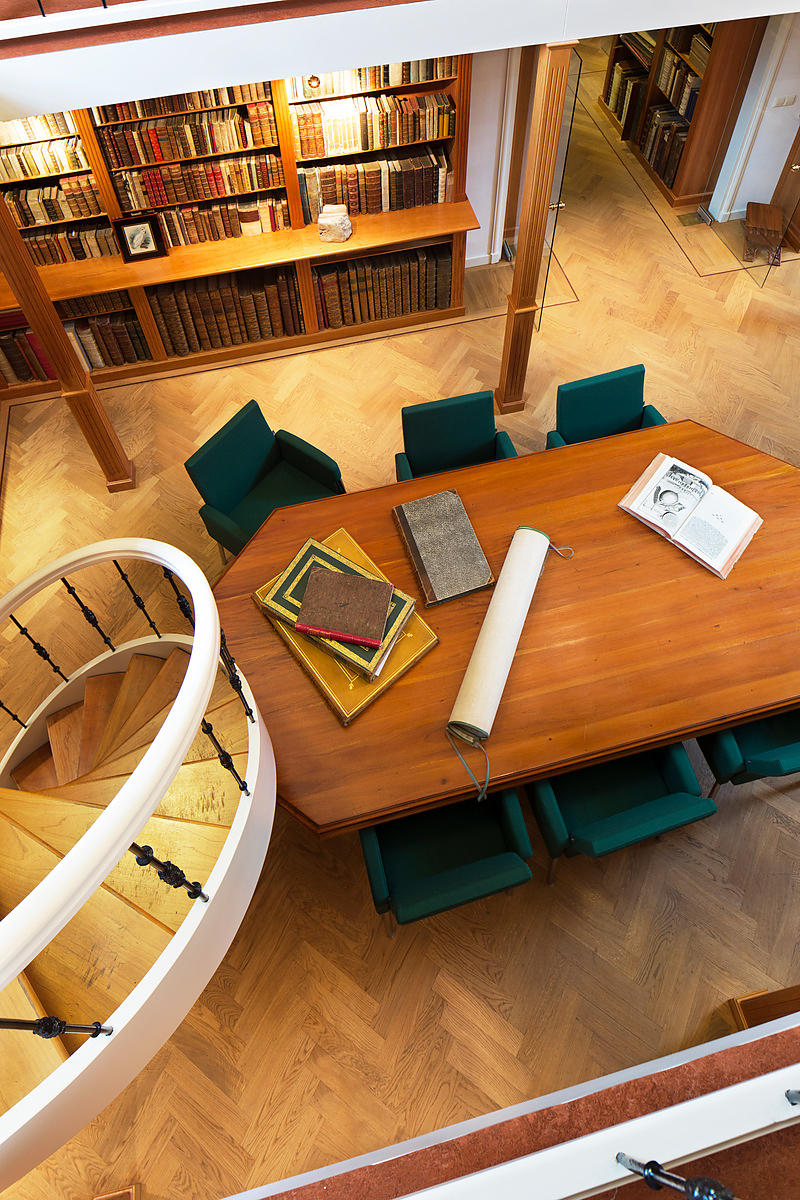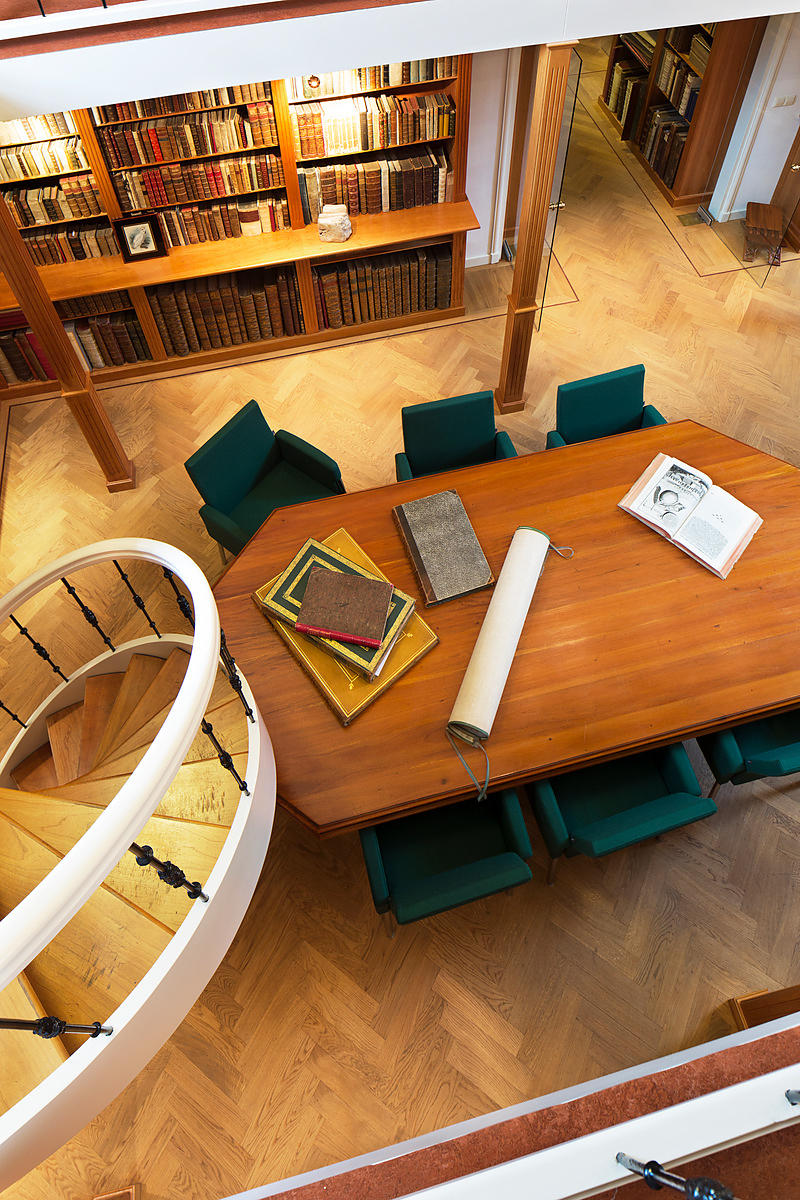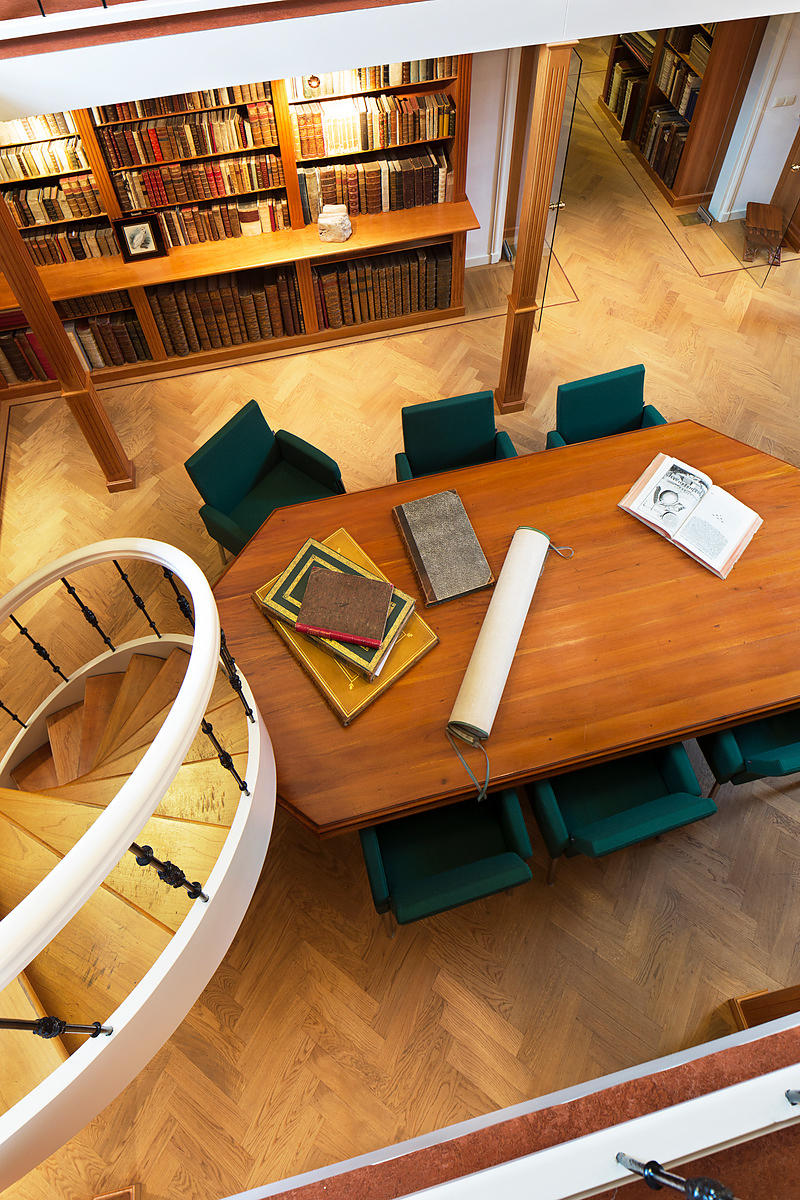 B.[=BOLS?], J.K.
Een uytvoerig en omstandig bericht van de nieuw ontdekte distilleerkonst.
Amsterdam, Pieter Aldewereldt, 1736. 8vo. With engraved title-page, letterpress title-page in red and black and one engraved illustration in text. Contemporary sheepskin parchment. [16 (incl. engraved title-page)], 250, [14] pp.
€ 3,500
Very rare first edition of an early handbook on distillation. In twenty chapters it describes a wide array of applications and techniques, from oil distillation to the production of brandy and Dutch gin. It includes a description of the fermentation of fruit, the technical jargon and information about distilling equipment. The author is also identified only as "I.K.B." but with a note indicating that he had been working as a distiller for forty years and was still active. Forbes indicates that he is not the same person as Jacob Bols, as has sometimes been supposed, but whether he is a relative or was not a Bols at all, we do not know. The art of distilling had long been discussed as an alchemists' secret, as part of the apothecary's trade and later as a scientific pursuit, but practitioners of the commercial distiller's trade generally passed on their knowledge by training apprentices rather than publishing practical handbooks. The present handbook and Pieter van Keulen's similar one of 1696 are among the few examples known.
Minor waterstain at the foot of the preliminary leaves and the engraved title-page slightly thumbed, but otherwise in very good condition. The binding is somewhat soiled and has a few minor defects, but is structurally sound. Forbes, Short history of the art of distillation 81 & p. 193; STCN 313068267 (2 copies); WorldCat (1 additional copy).
Related Subjects: