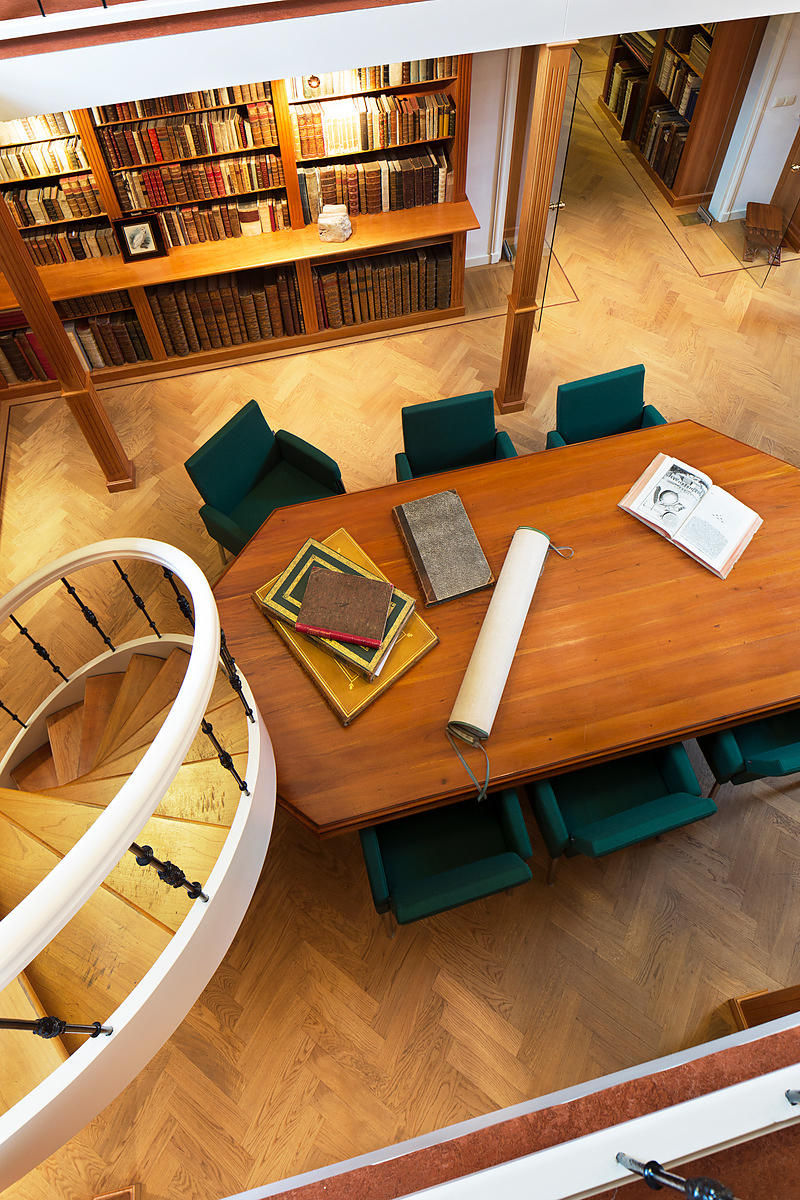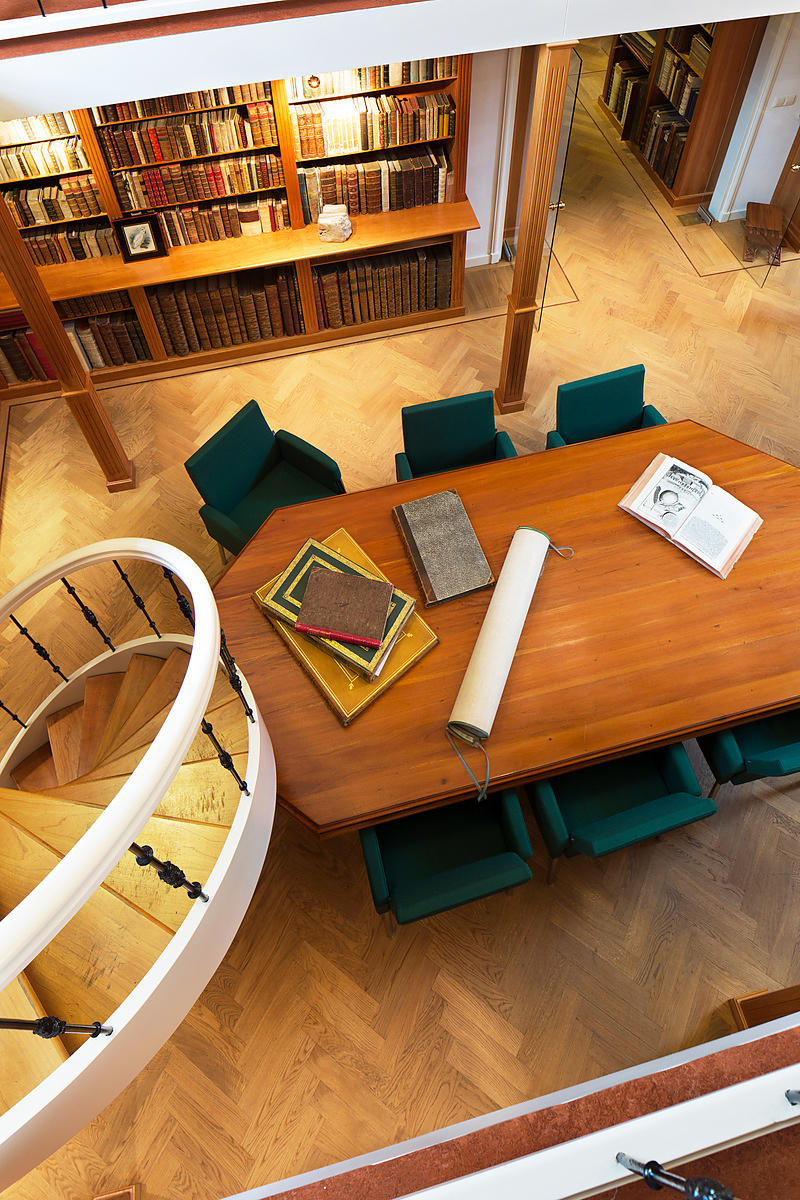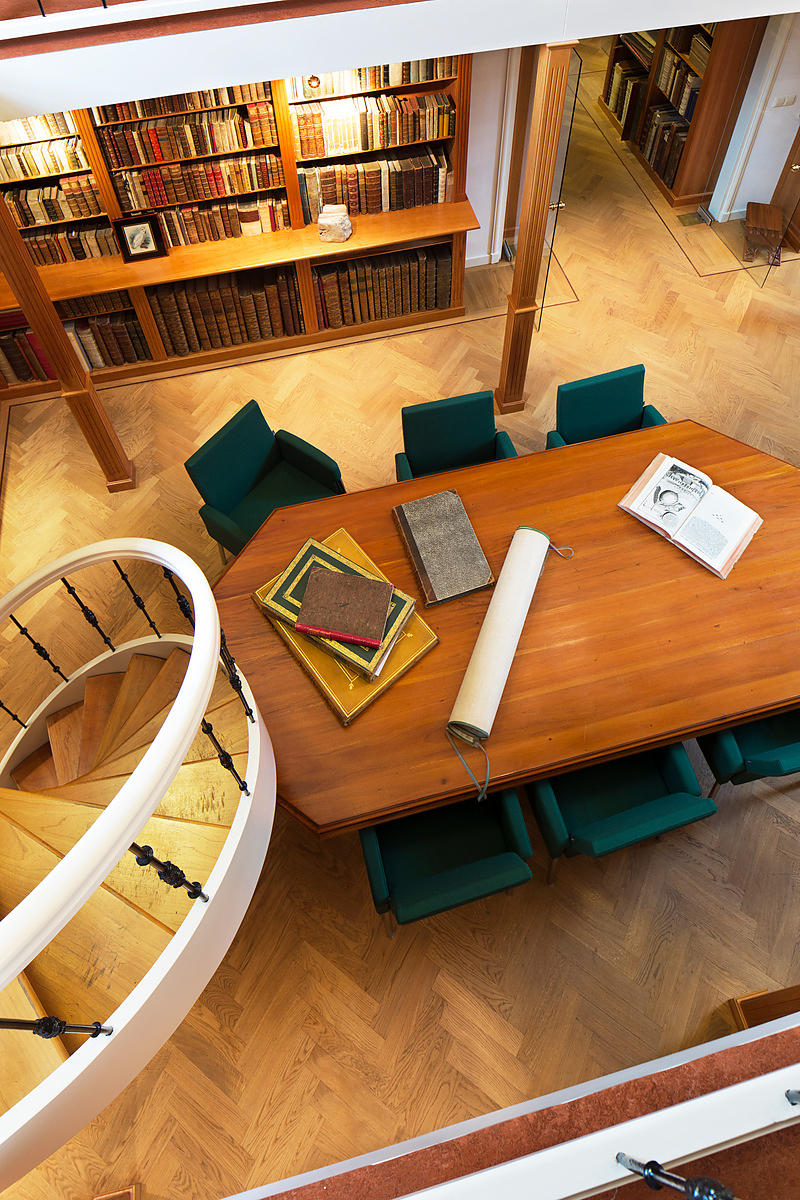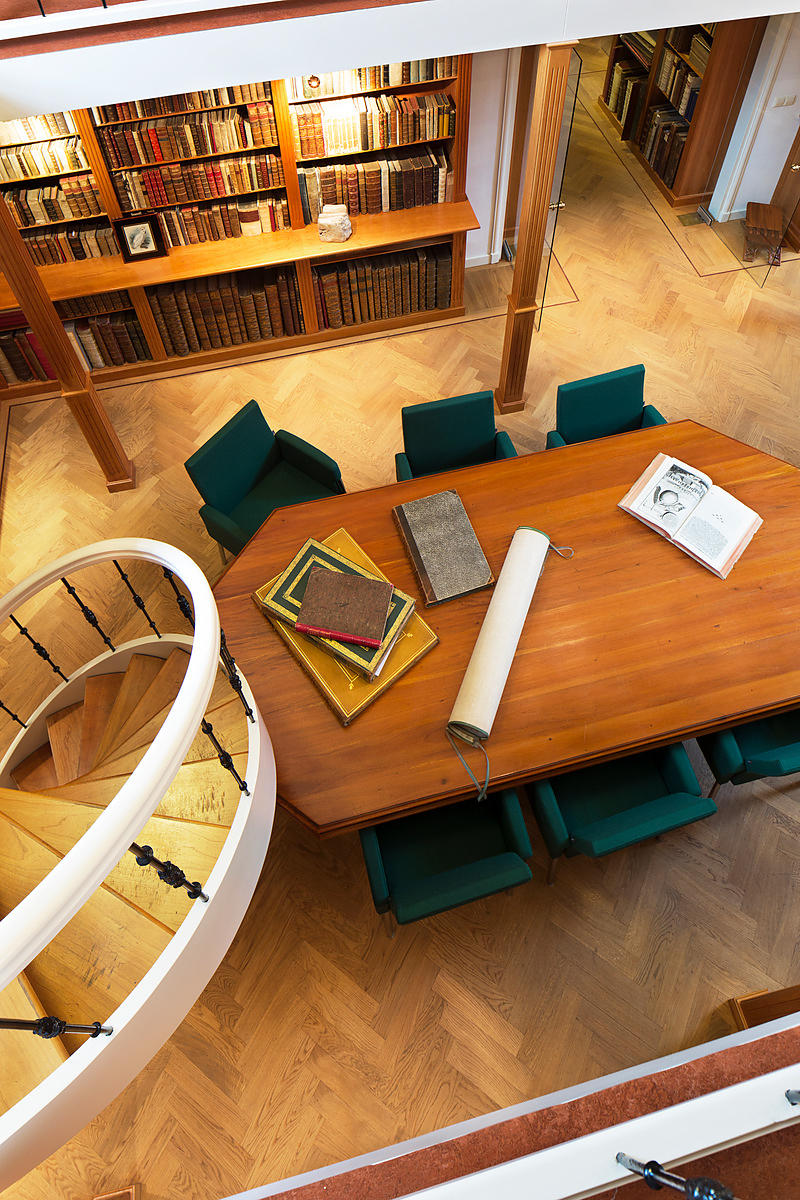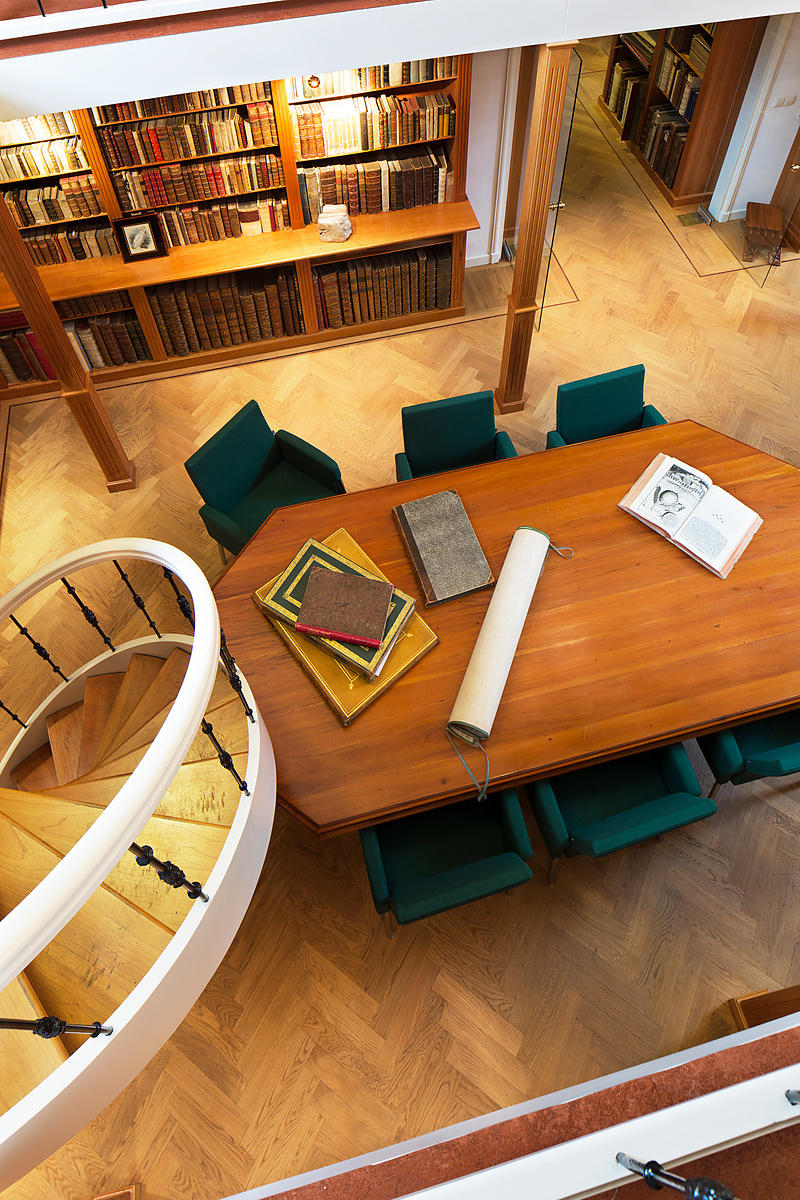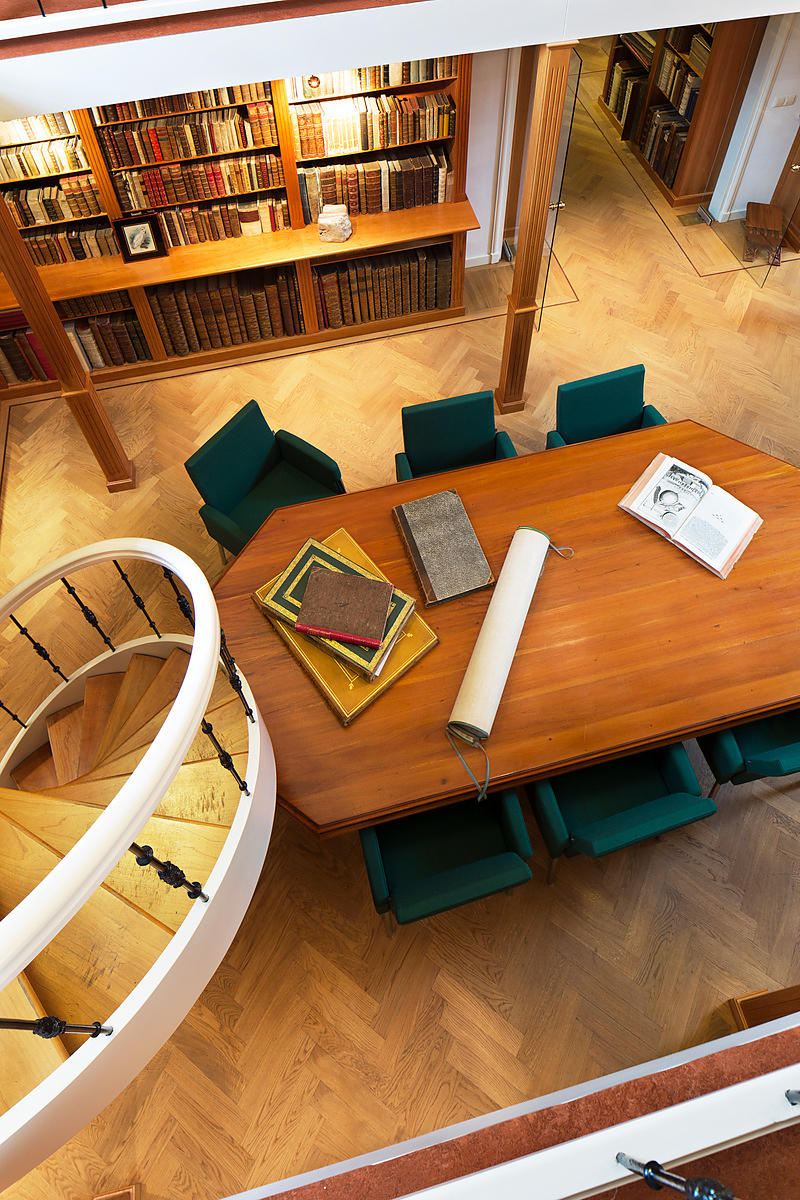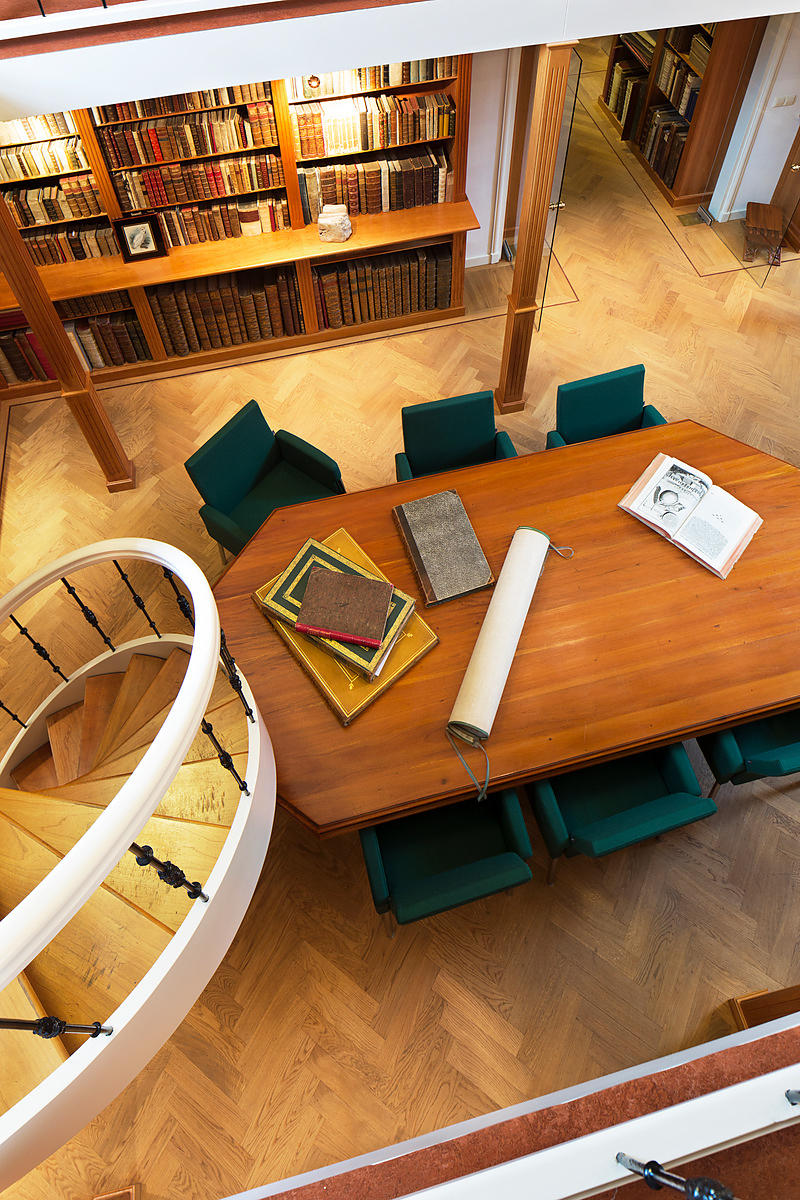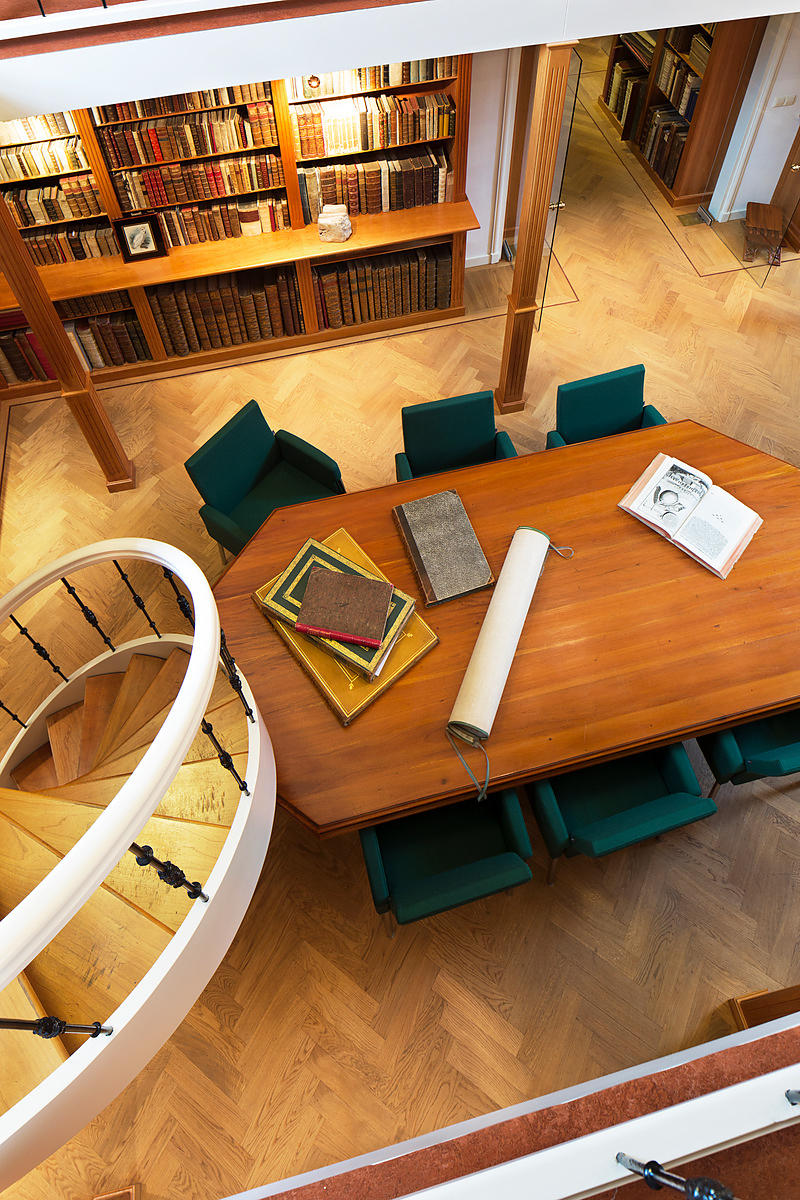 BAKHUIZEN (BACKHUYSEN), Ludolf.
d'Y Stroom, en zeegezichten.
Amsterdam, "1701" [= ca. 1751]. Foolscap oblong 1mo (33 x 42 cm). Engraved calligraphic title-page (16.5 x 23.8 cm), mezzotint portrait of Bakhuizen (18.5 x 14.4 cm), probably by Jacob Gole, with a 4-line Latin verse by Joan van Broekhuizen printed from a separate plate, and 10 etched plates, the first with a 6-line Dutch verse by Bakhuizen printed from a separate plate. The first plate measures 19.7 x 25.9 cm, the others ca. 17.5 x 23.5 cm. Loose sheets inserted in modern portfolio.
€ 18,500
Very rare third state of a remarkable maritime print series by Ludolf Bakhuizen (1630-1708), one of the leading marine painters of the Dutch Golden Age. After the calligraphic title and the portrait of Bakhuizen follow an impressive personification of the city of Amsterdam, showing the Maid of Amsterdam riding in Neptune's triumphal chariot, with in the background the 64-gun man-of-war Amsterdam (built in 1688) and the shipyard and depot of the Dutch East India Company, and below, a 6-line verse celebrating the Dutch overseas trade. The other plates show coastal, harbour, river and sea views, including the IJ (Amsterdam), the Maas (Rotterdam) and a family picnicking on the shore of a river, with a wide variety of ships and boats, from large men-of-war to small rowboats, on calm seas and in violent storms.
Bakhuizen was already a celebrated marine painter when, at age 71, he turned his hand to etching, producing the present evocative plates, the only prints he ever produced.
Slightly foxed, a few light insignificant water stains, otherwise in very good condition. An important series of maritime views, of high artistic quality, here unbound and wholly untrimmed.
De Groot & Vorstman 110-115; Hollstein I, pp. 54-57, 1-10; STCN (1 copy); WorldCat (3 copies).
Related Subjects: