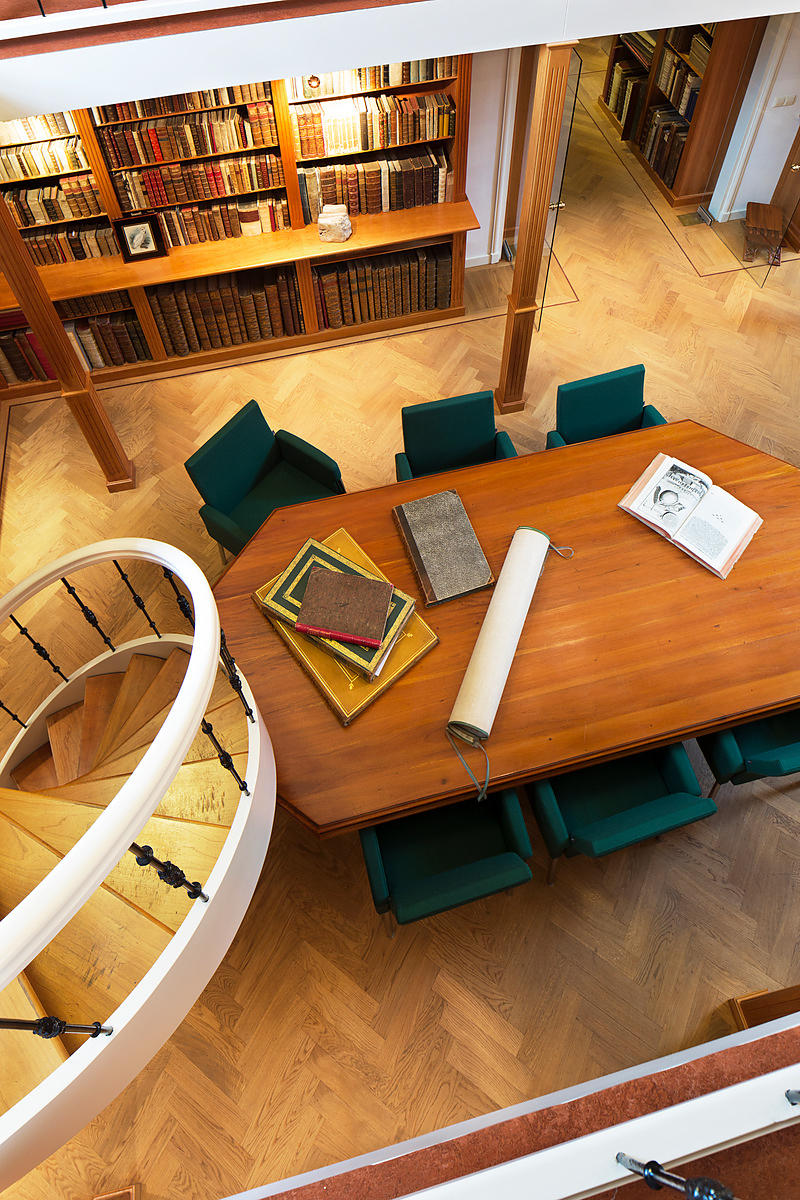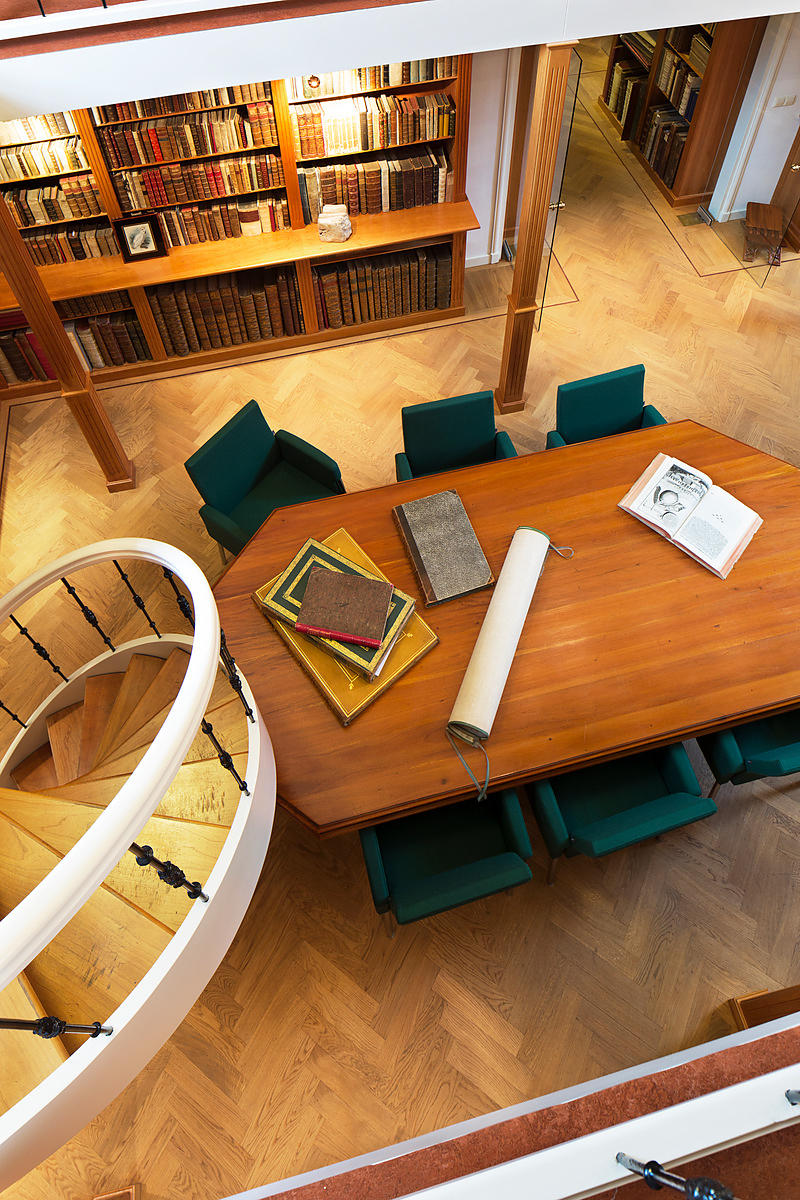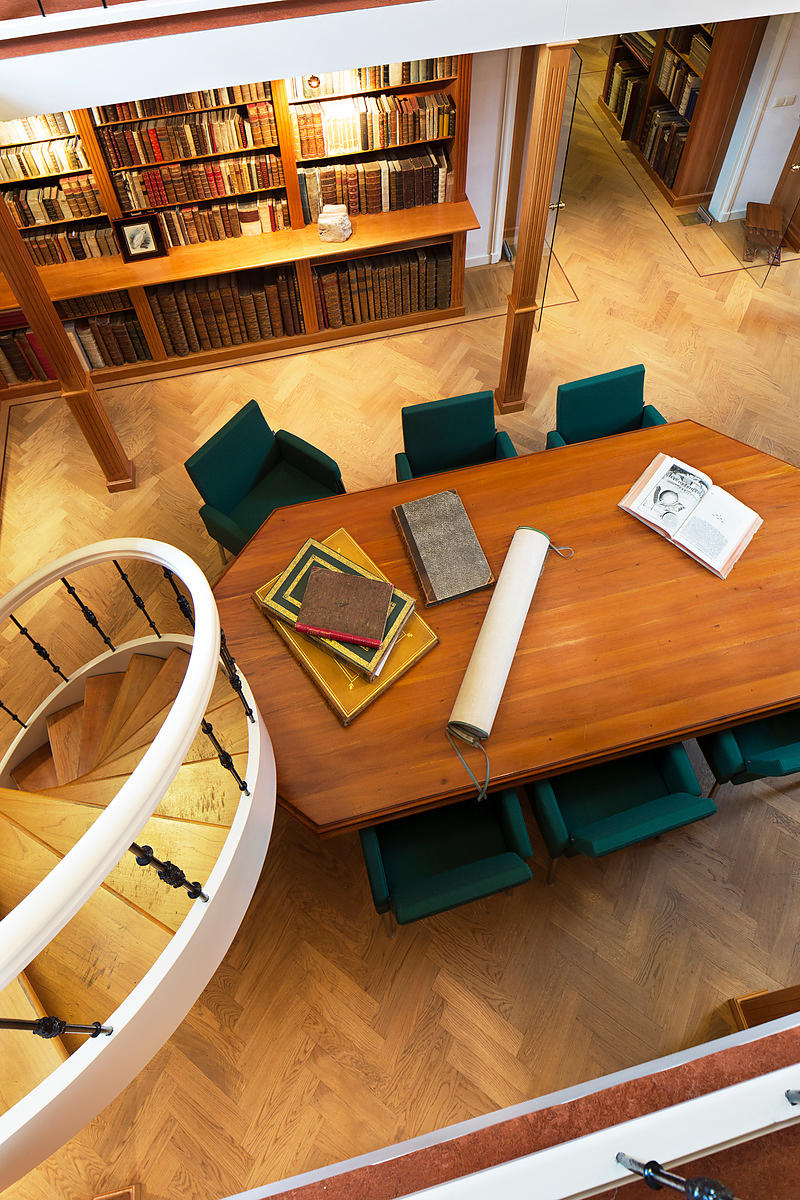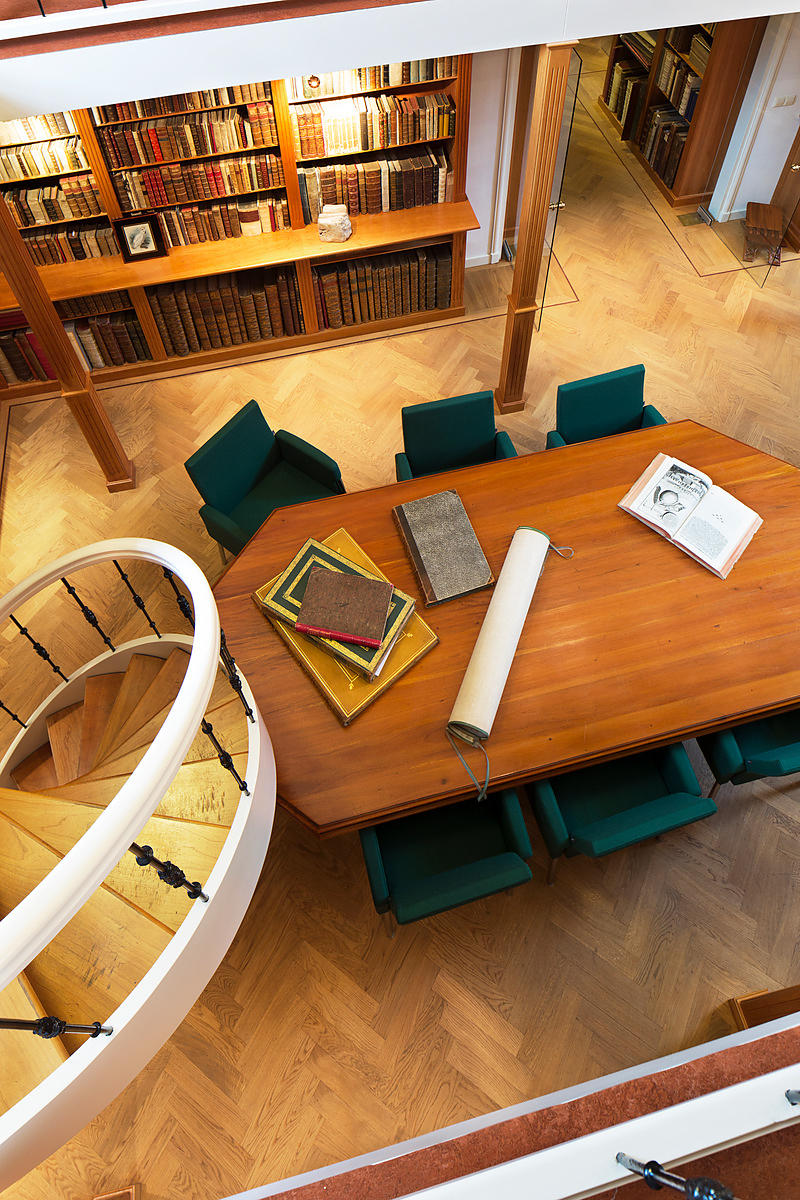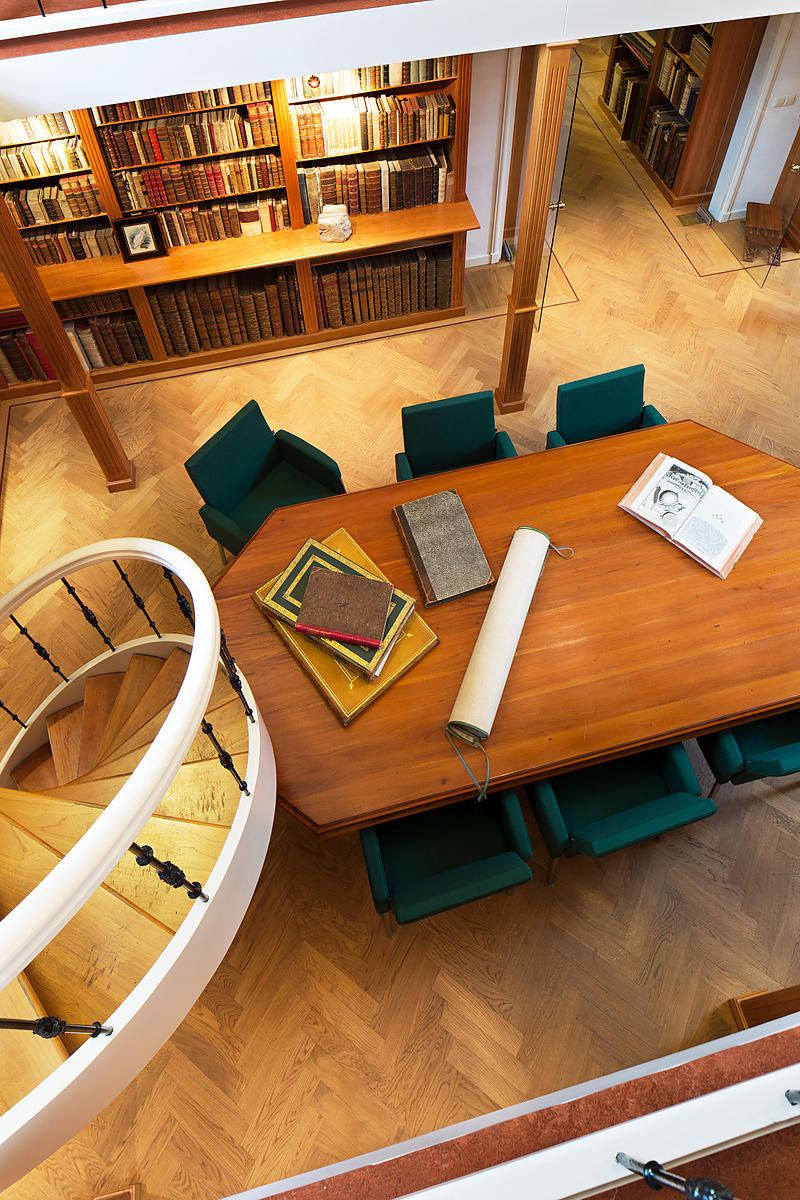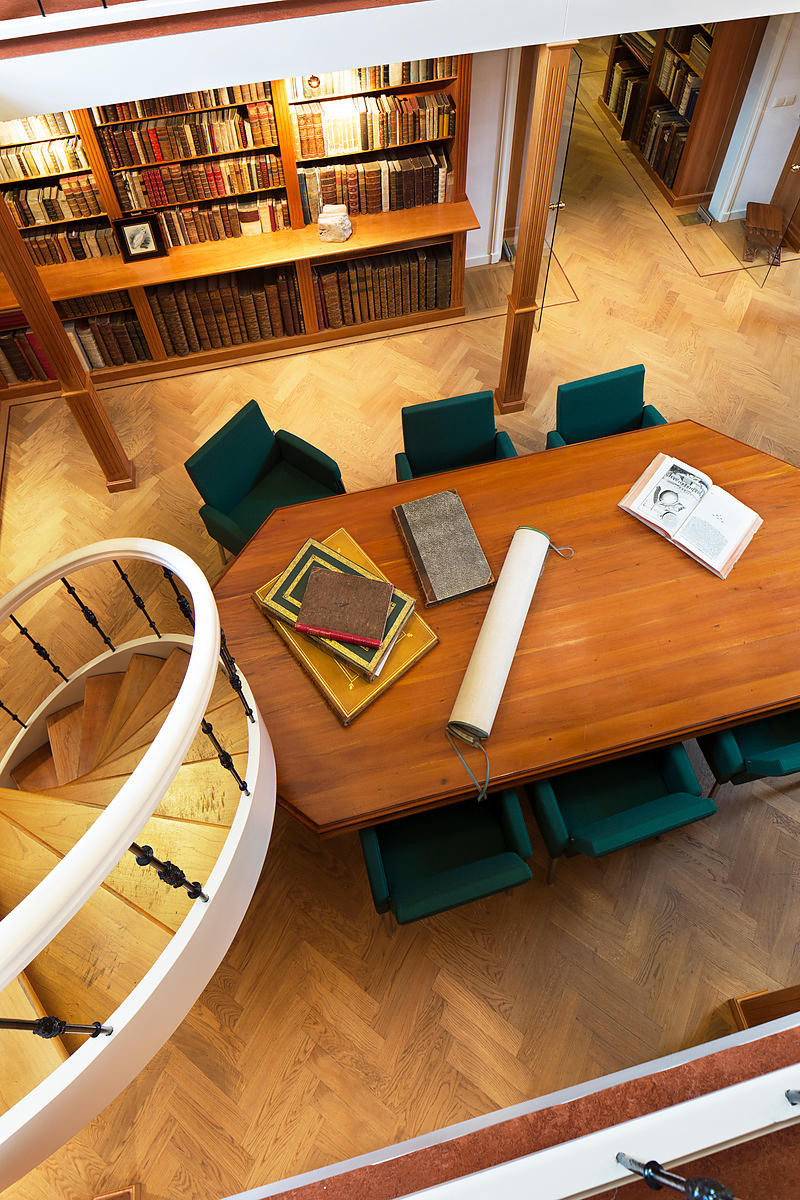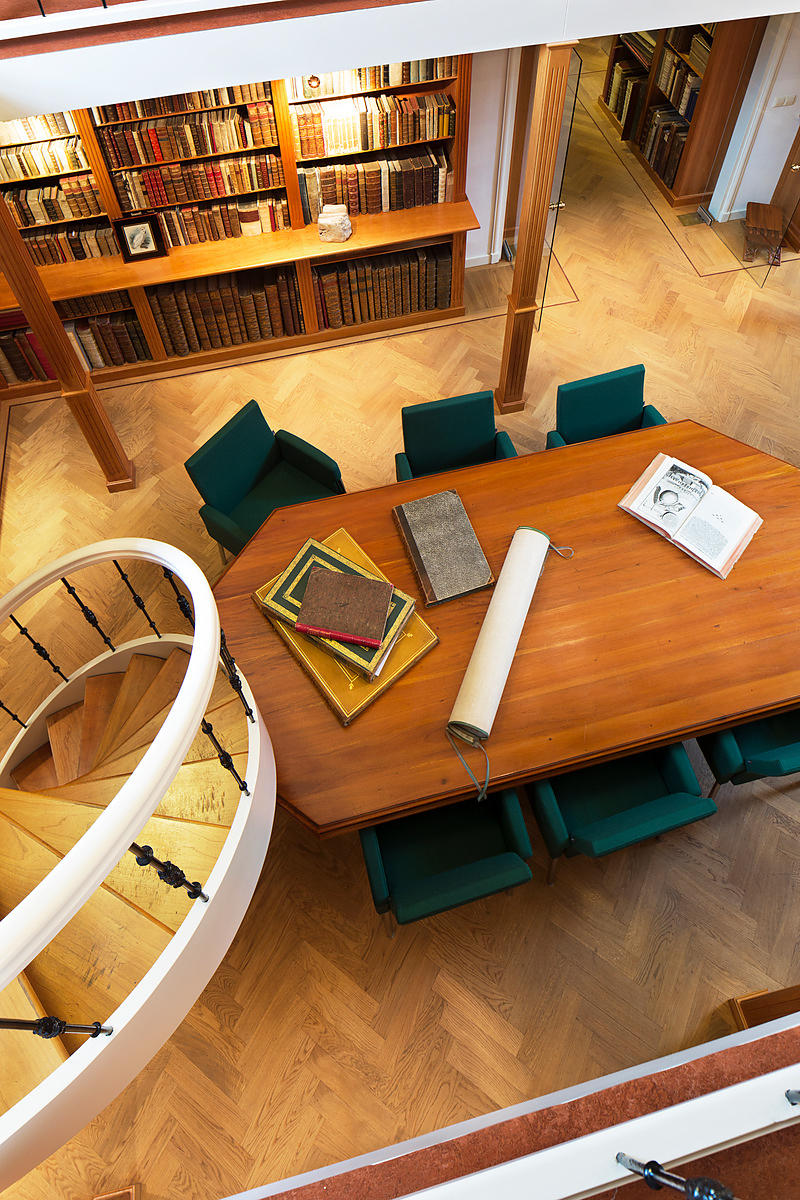 BALBI, Gasparo.
Viaggio dell'Indie Orientali.
Venice, Camillo Borgominieri, 1590. 8vo. With woodcut device on title-page and navigational diagram on leaf 144. 19th-century polished tan calf, richly gold-tooled spine.
€ 150,000
First edition of an important travelogue by the Venetian state jeweller and gem merchant Gasparo Balbi, detailing his nine-year voyage from Venice to the Far East between 1579 and 1588, and a work of special historical interest for its eyewitness information about the Arabian peninsula in this early period. In the Viaggio dell'Indie Orientali Balbi was "the first writer to record the place names between al-Qatif and Oman that are still in use today" (King, p. 74). His "interest in the area lay in the pearls that came from the oyster beds of which the most extensive are those in the waters around al-Bahrayn, those off the Qatar peninsula and especially those in the western waters of Abu Dhabi. Either taking his information first-hand from a local individual or using a navigator's list, Balbi recorded place-names along the coast of modern Qatar, the United Arab Emirates and the Sultanate of Oman" (King, p. 248). According to B. J. Slot, "practically none of the names of places on the coast between Qatar and Ras al Khaima occur in other sources before the end of the eighteenth century" (p. 36). The present work is also of the greatest significance for including "the first European record of the Bani Yas tribe" (UAE Yearbook 2006, p. 20), the largest and most important tribe of the Arabian Peninsula, which produced both the Al Nahyan and the Al Maktoum dynasties, today's ruling families of Abu Dhabi and Dubai.
Balbi travelled extensively in the Arabian Peninsula in search of precious stones. He knew "the waters off the Abu Dhabi coast as the Sea of Qatar and mentions the following places now in UAE territory: Daas (Das), Emegorcenon (Qarnein), Anzevi (Azanah), Zerecho (Zirkuh), Delmephialmas (Dalma), Sirbeniast (Sir Bani Yas), Aldane (Dhanna), Cherizan (identified as Khor Qirqishan, just off Abu Dhabi island), Dibei (Dubai), Sarba (Sharjah), Agimen (Ajman), Emegivien (Un al-Qaiwain), Rasalchime (Ra's al Khaimah), Sircorcor (Khor al-Khuwair), Debe (Dibba), Chorf (Khor Fakkan) and Chelb (Kalba)" (King, UAE: a new perspective, p. 74).
Binding slight rubbed, primarily along the extremities. Narrow head margin, repair in leaf 25, otherwise remarkably well preserved. Howgego, to 1800, B7; G. King, "Delmephialmas and Sircorcor: Gasparo Balbi, Dalmâ, Julfâr and a problem of transliteration," in: Arabian archeology and epigraphy XVII (2006), pp. 248-252; Slot, The Arabs of the Gulf, 1602-1784; G. King, "The coming of Islam and the Islamic period in the UAE," in UAE: a new perspective I, pp. 68-97; United Arab Emirates yearbook 2006, p. 20.
Related Subjects: