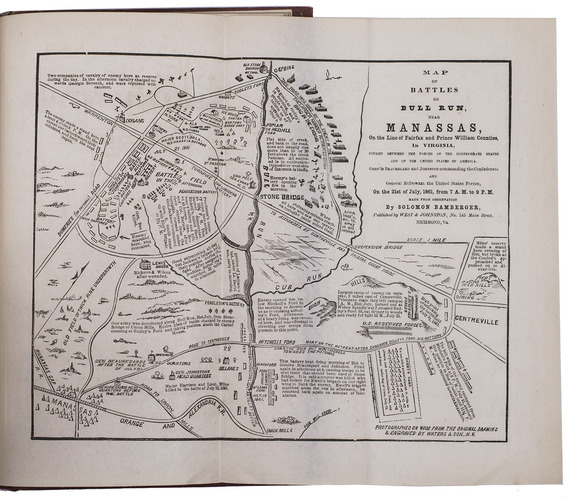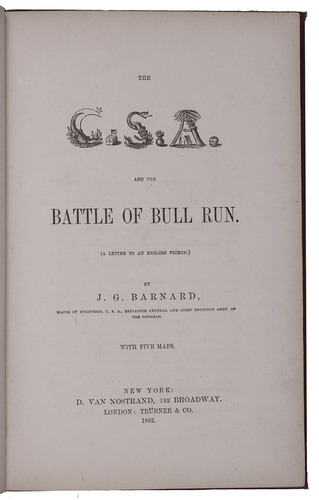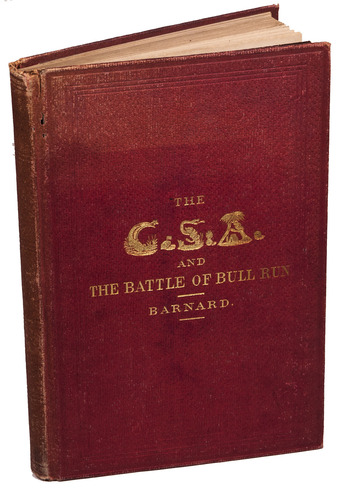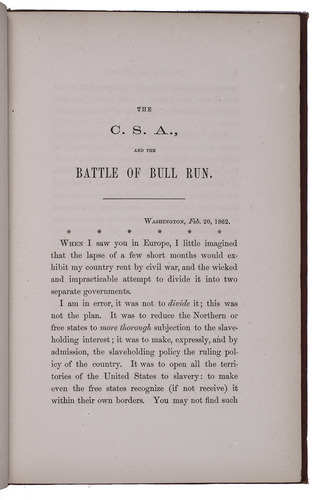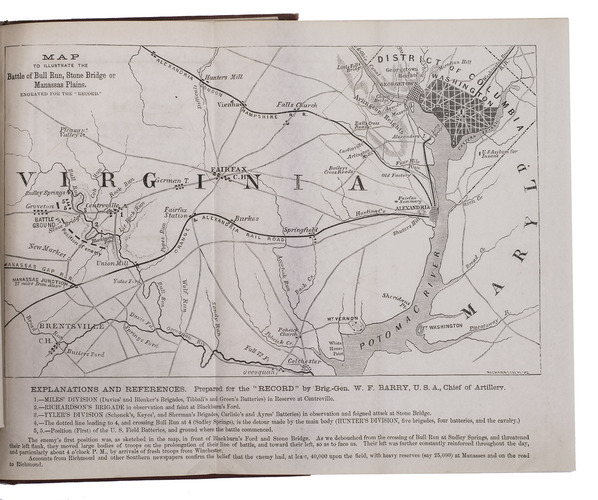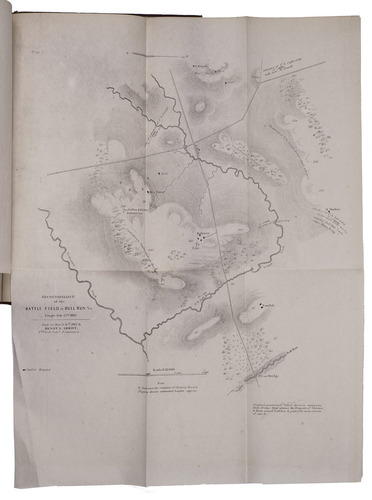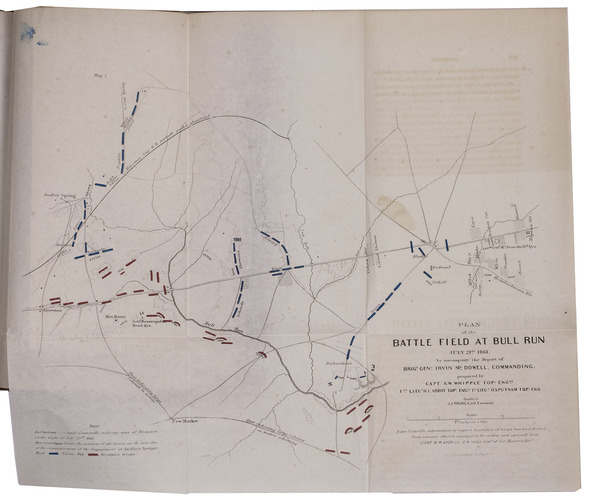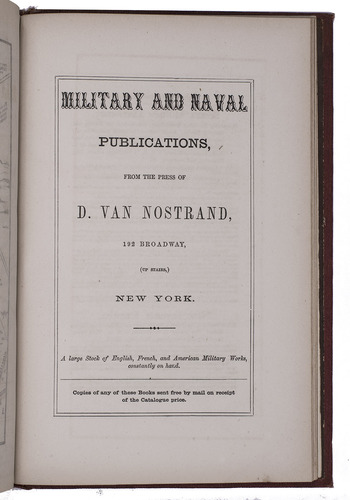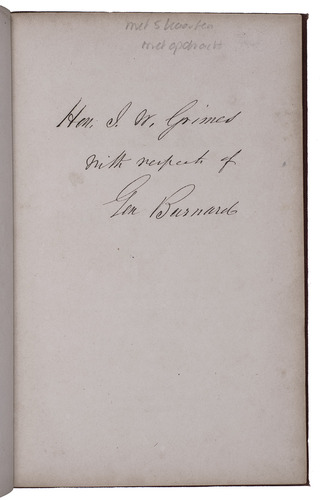 BARNARD, John Gross.
The C.S.A. and the Battle of Bull Run.
New York, D. Van Nostrand; London, Trübner & co. (back of title-page: C.A. Alvord), 1862. 8vo. With 5 folding maps. Publisher's red cloth, with title in gold on front board. 124, [12] pp.
€ 850
First and only edition of an account of the Battle of Bull Run by the chief-engineer of the Union Army of the Potomac, who was present at the battle. Written in an epistolary form as a "letter to an English friend", it aims to "vindicate the battle of Bull Run from the obloquy that had fallen upon it, and to establish a claim for it in the category of well planned and well fought battles". Barnard aimed for a broad overview, considering "the brief narrative of General McDowell, in his official report, was (unaccompanied by the reports of his subordinates) too general. The reports of the subordinate officers are too circumstantial" (pp. 3-4). The (first) Battle of Bull Run was the first major battle in the American Civil War and resulted in a Confederate victory. Having expected an easy victory, the defeat combined with the poorly managed Union retreat led to great panic among the wealthy inhabitants of the nearby city of Washington, several of whom had come to watch the battle. The resulting chaos with soldiers throwing away their weapons and abandoning wagons and artillery and panicking civilians blocking the roads, became known as "The Great Skedaddle". Barnard devotes a substantial appendix to downplaying the disorder ("I saw everywhere confusion and disorganization but the panic was but brief in time and limited as to locality" (p. 109)) and describing several historical retreats.
With a presentation inscription by the author to senator James W. Grimes (1816-1872) of Iowa on first blank. Binding worn at the spine and edges; front hinge slightly damaged at the top. With a few spots; a very good copy. Dornbusch, Military bibliography of the Civil War I, 1479.
Related Subjects: