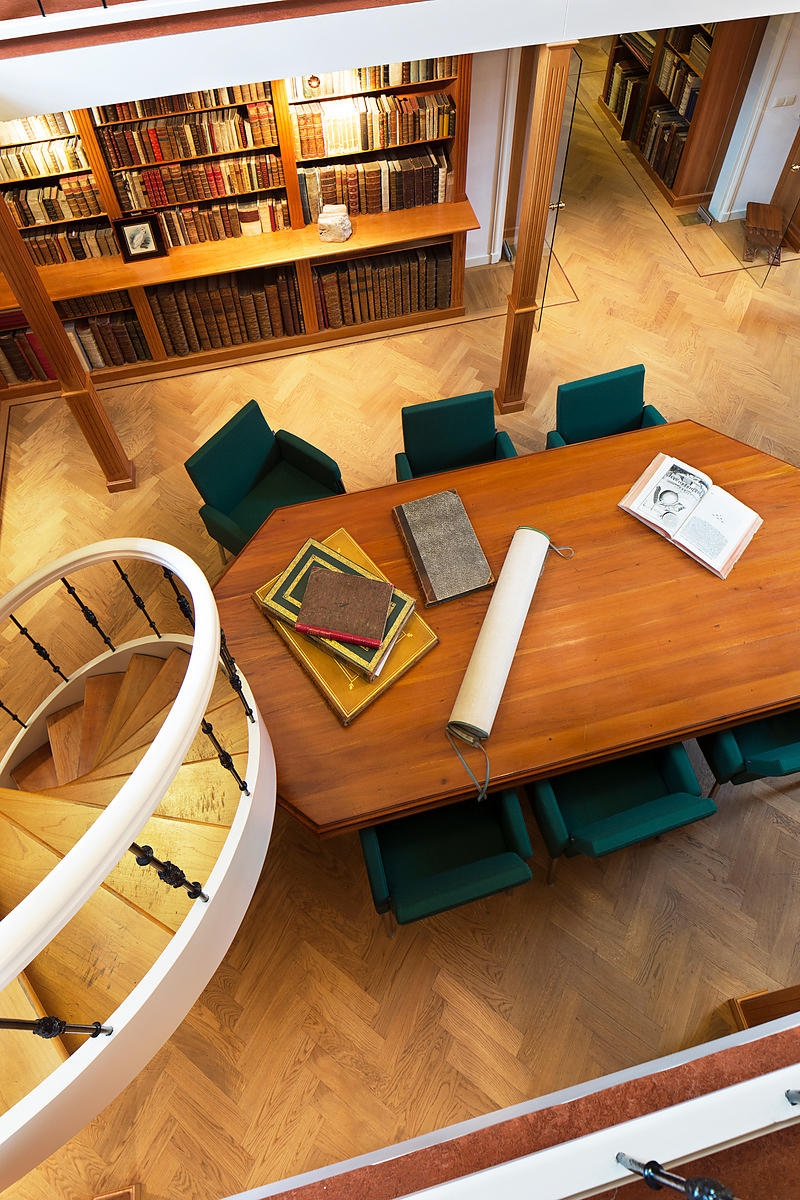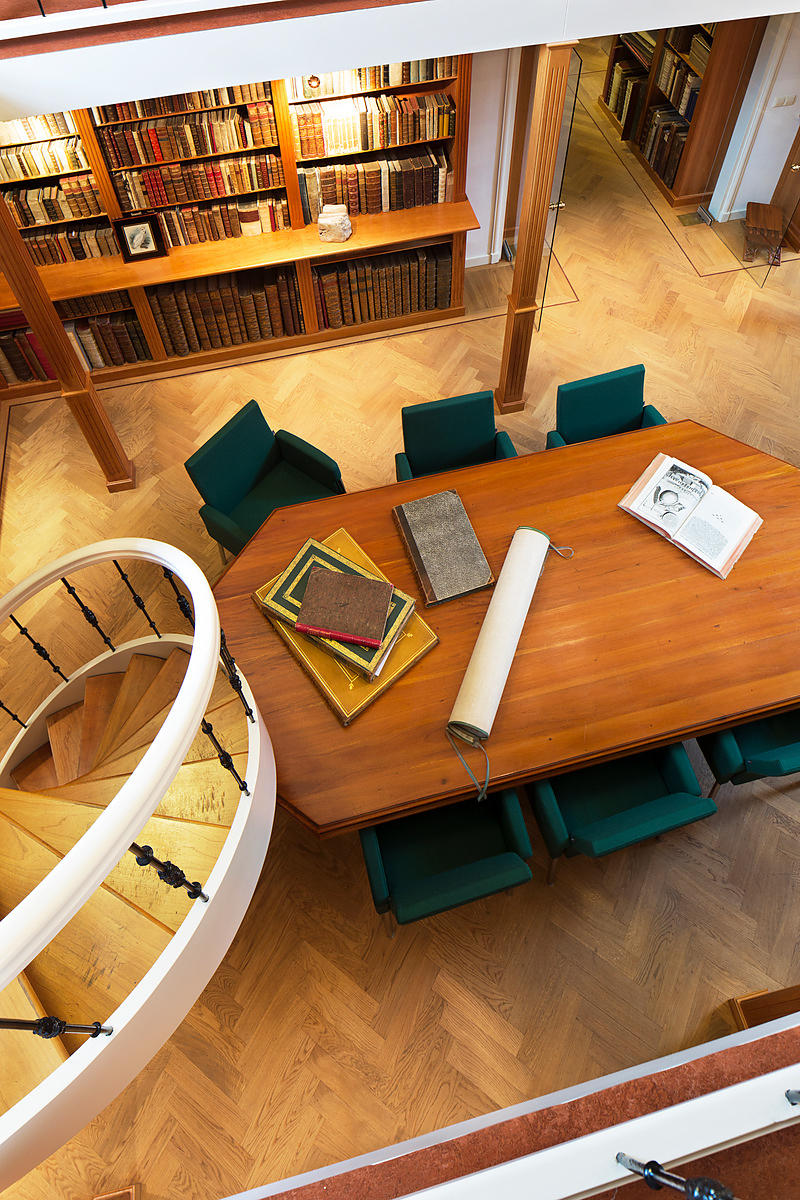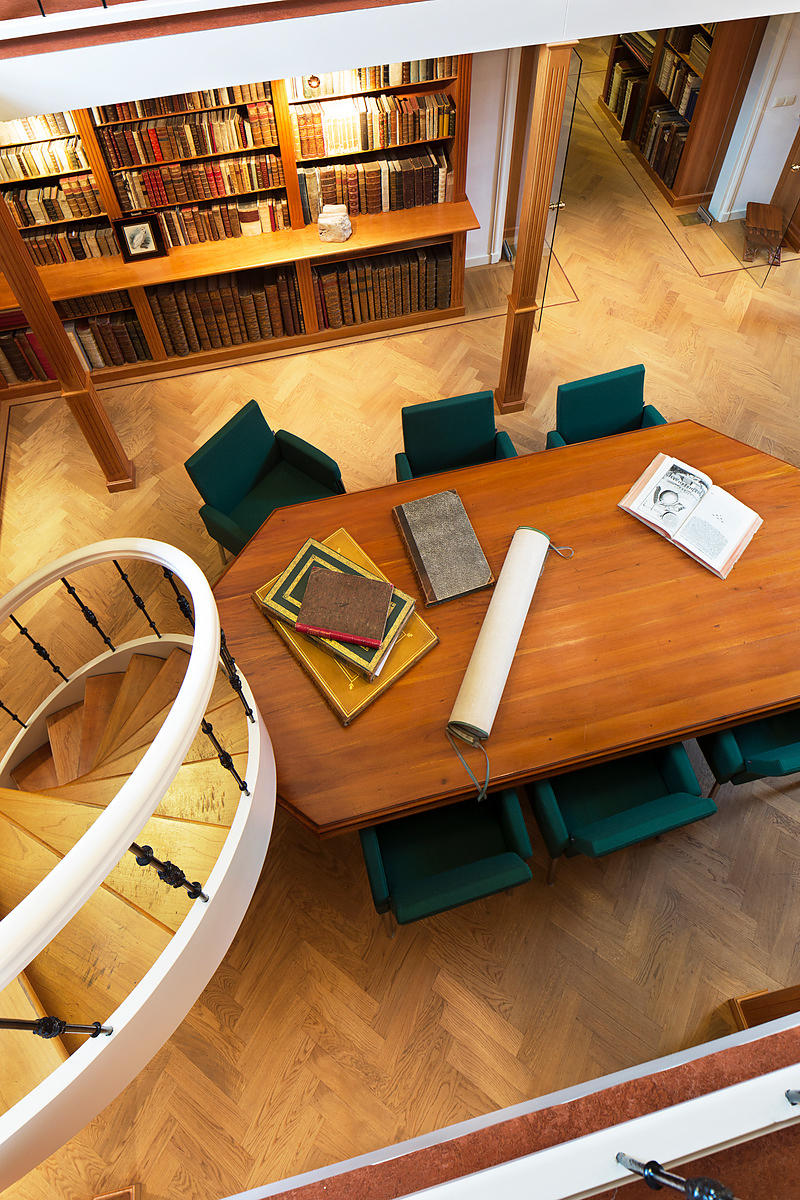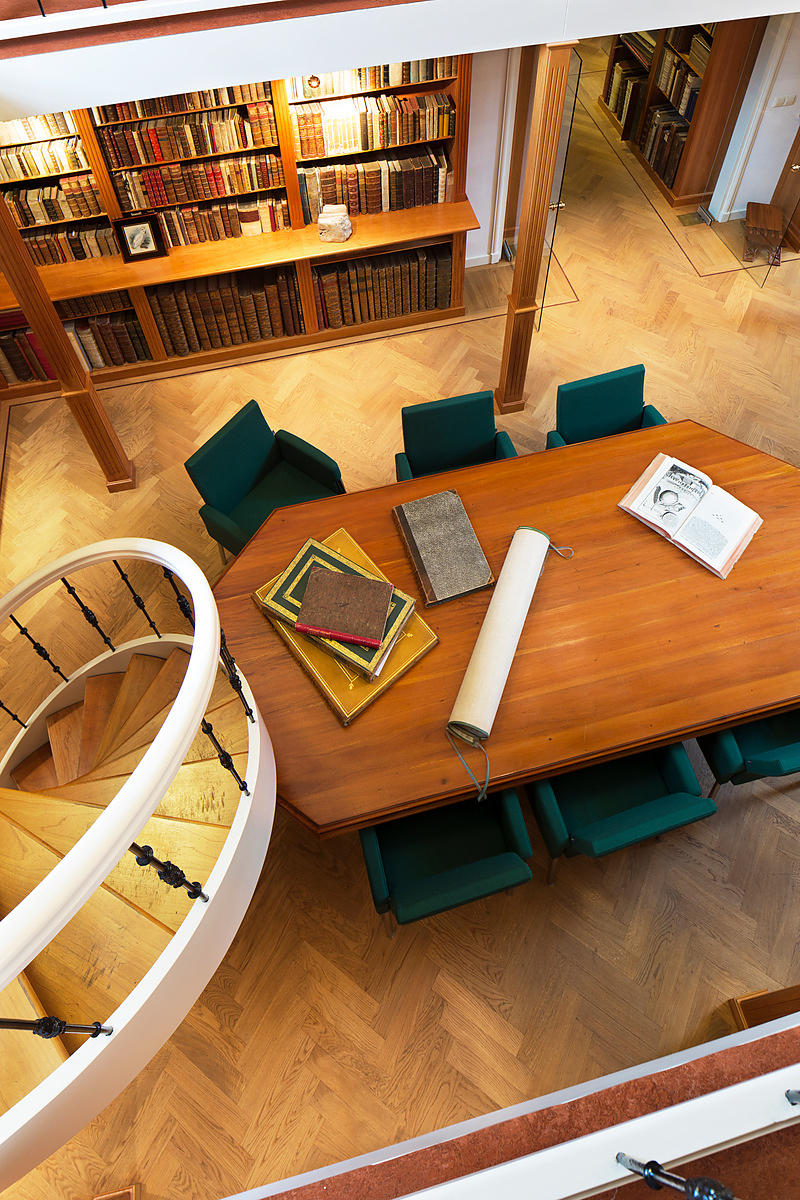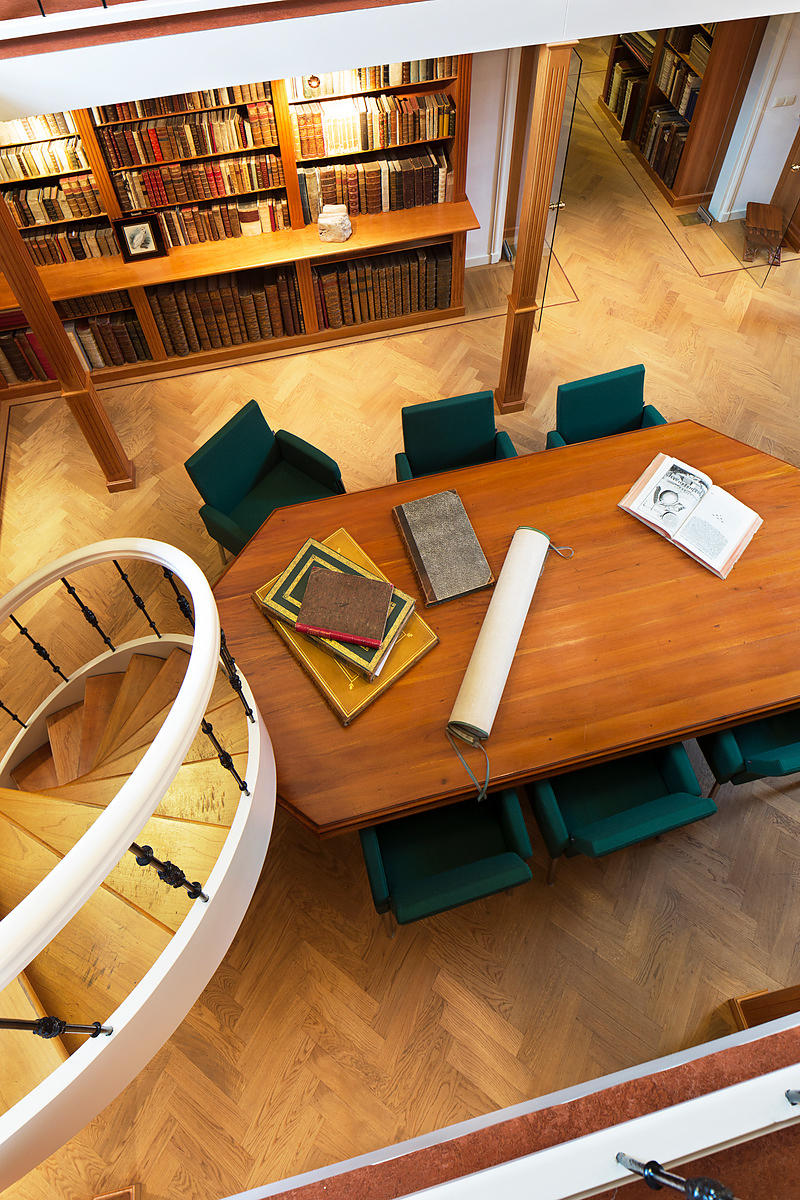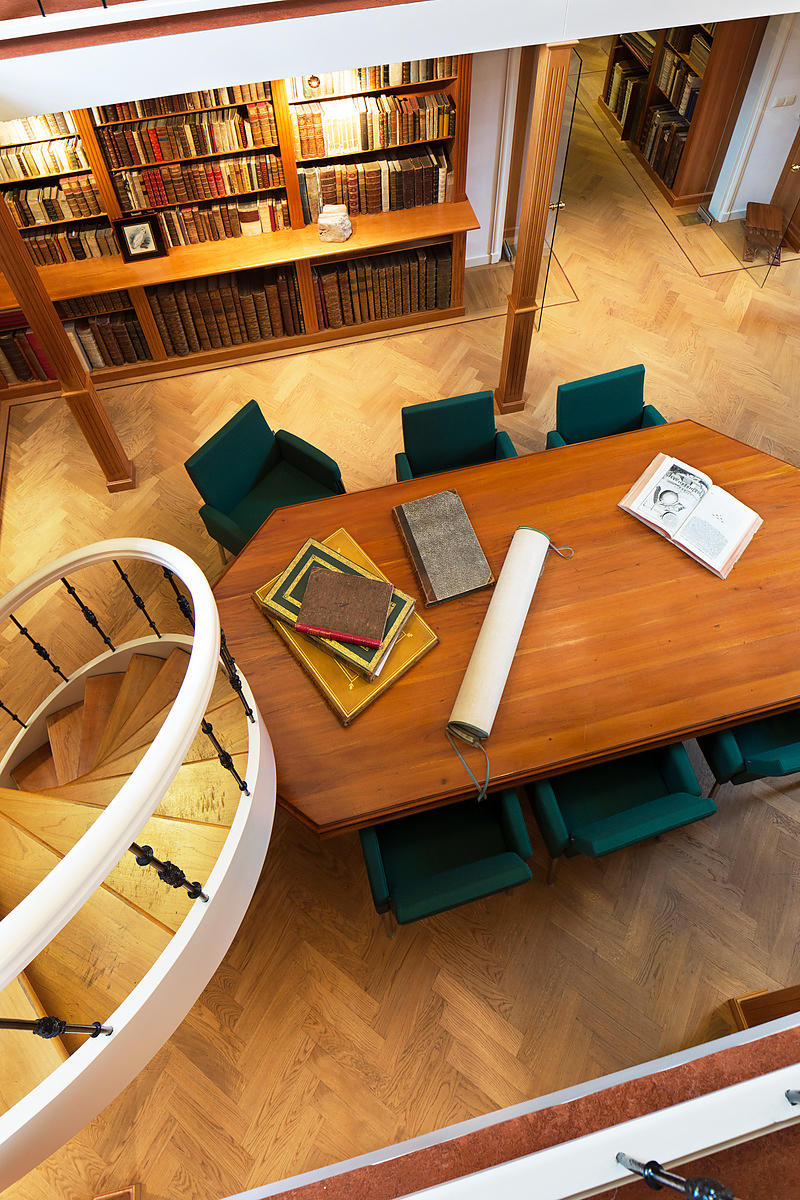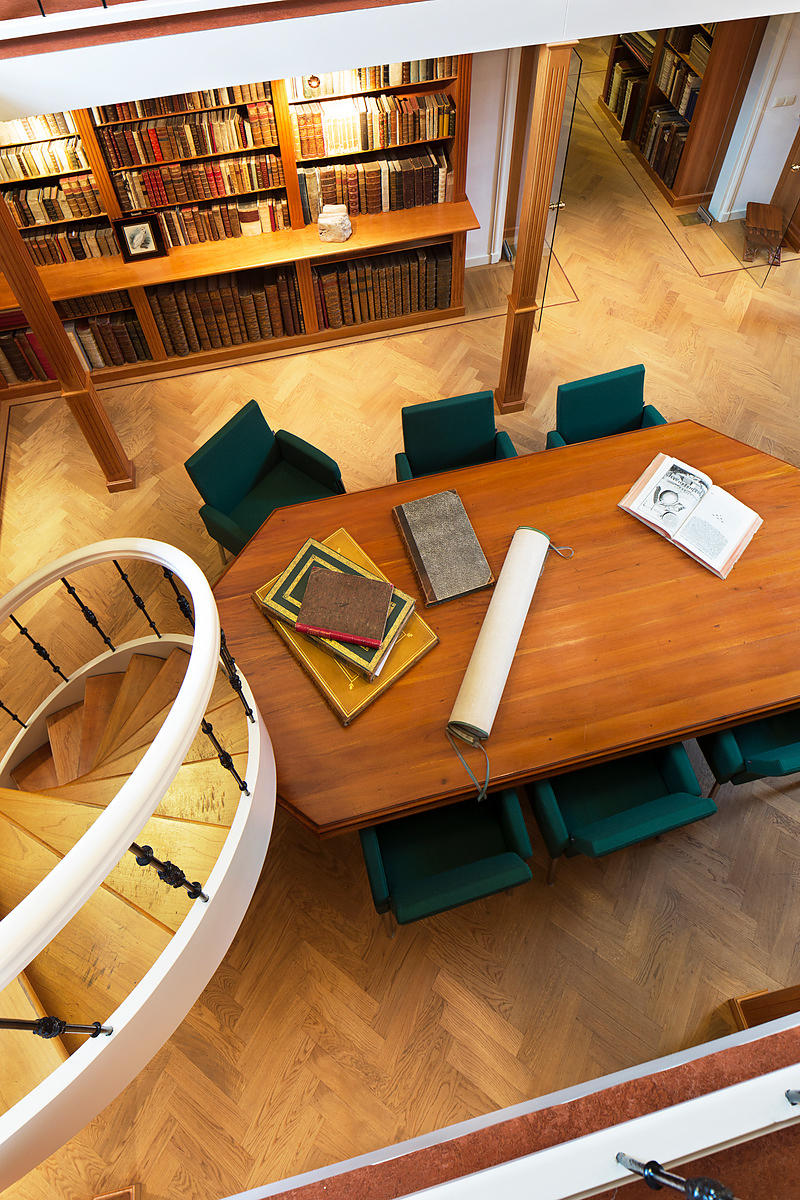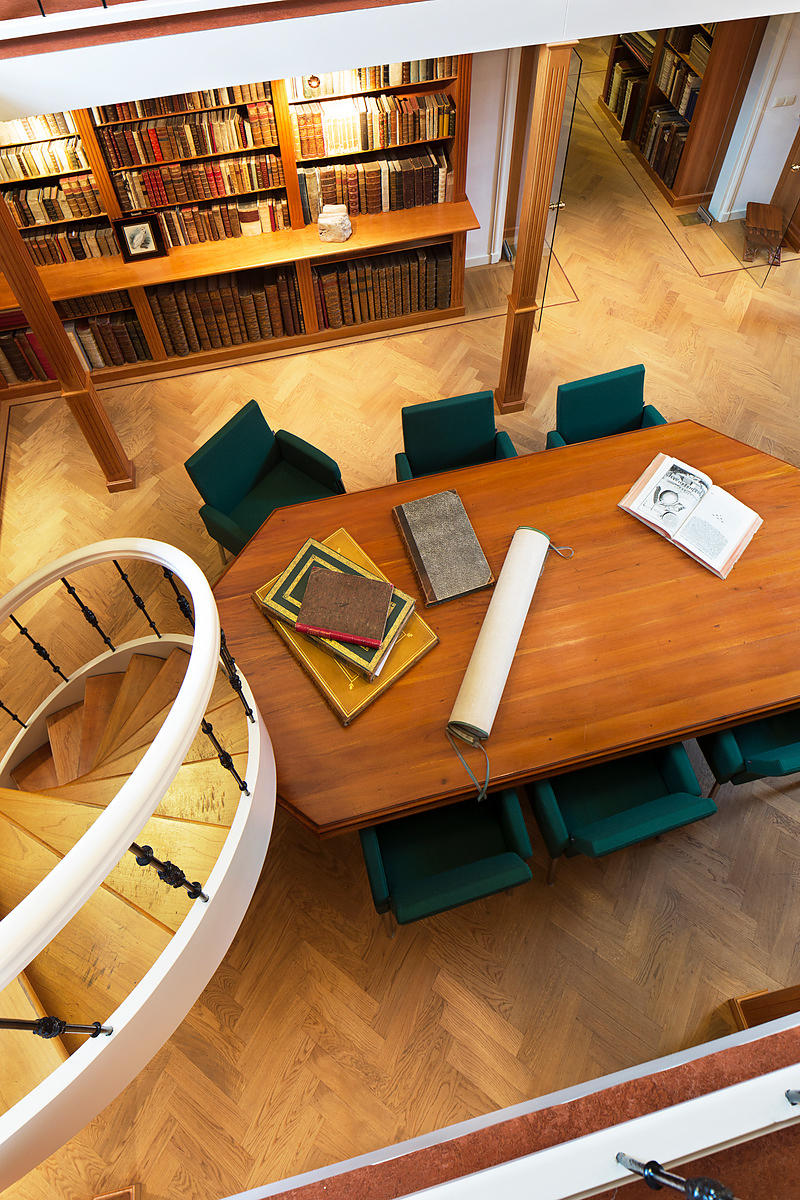 BARREFELT, Hendrik Jansen, known as "HIËL" (illustrations by Pieter van der BORCHT).
Figures de toutes les plus remarquables histoires, et aultres evenements du Vieil et Nouveau Testament. Avec une brieve exposition allegorique, ou spirituelle de chascune d'icelles histoires, tres utile a toutes sortes de gents.
Amsterdam, Michiel Colijn, 1613. Large oblong 4to (21 x 27 cm). With 113 Bible scenes printed from 35 (Old Testament) and 48 (New Testament) engraved illustration plates (plate size 10 x 22.5 cm) by Pieter van der Borcht (New Testament plates 7-9, 18-19 & 24-48 include 2 scenes each). 17th-century vellum. [6], 35, [1 blank]; [1], [1 blank], 48 pp.
€ 12,500
Rare first separately published French edition of an important and influential interpretation of the stories of the Old and New Testament, in the popular form of 113 engraved illustrations by Pieter van der Borcht (1535-1608), from Mechelen, and explanatory text by the anti-denominational Dutch mystic Hendrik Jansen (van) Barrefelt, also known as "Hiël" (ca. 1530-1594?).
Barrefelt initiated two series of engravings for pictorial Bibles around 1582, believing that the contemplation of the biblical images would speak to a wide audience and bring them closer to God, though he also believed that other pictorial Bibles distorted the Bible's meaning. He enlisted Van der Borcht to produce two series of etched and engraved illustrations of Bible stories and wrote brief commentaries to help people understand the images. Hamilton convincingly argues that the present series B was designed to appeal more to Protestants and the other series A to appeal more to Catholics. Hamilton calls these pictorial Bibles Barrefelt's "most successful" publications, "both in his lifetime and after."
With an early owner's name partly obscured with an ink wash on the title-page. Slightly browned, a few quires with faint water stains, and an occasional marginal tear or early restoration, but still generally in good condition. The vellum of the binding is wrinkled and shows several small tears, holes and cuts, and some early repairs and restorations. A. Hamilton, "From Familism to Pietism: the fortunes of Pieter van der Borcht's biblical illustrations and Hiël's commentaries ...", in: Quaerendo XI (1981), pp. 271-301, at pp. 287-289; KVK & WorldCat (7 copies, some incomp.); New Hollstein ... Pieter van der Borcht, p. 133, 3a.
Related Subjects: