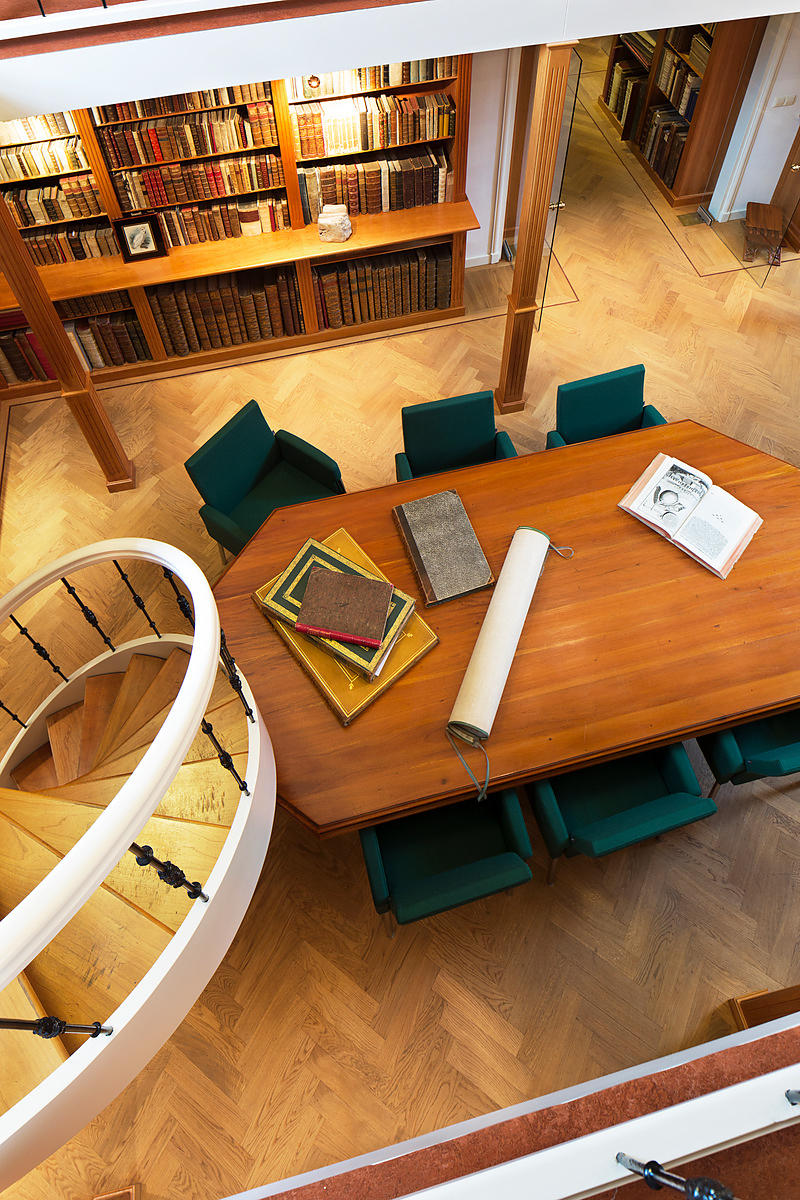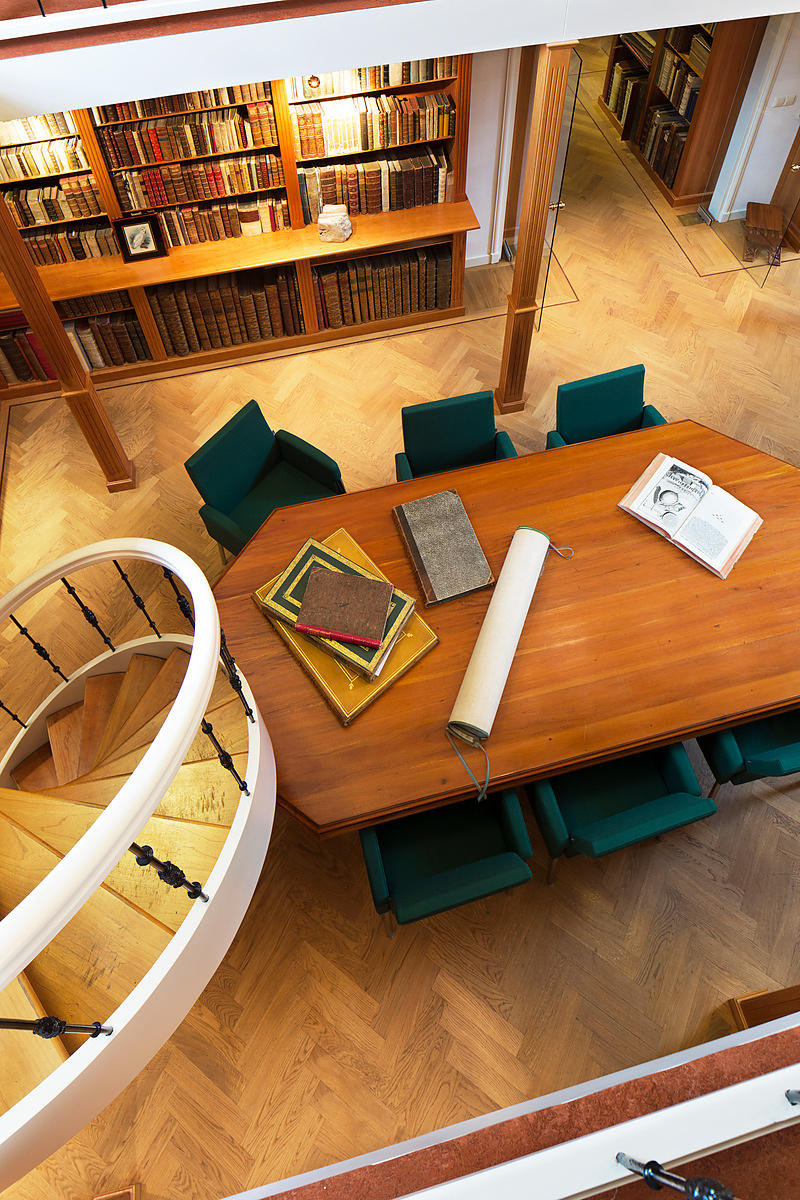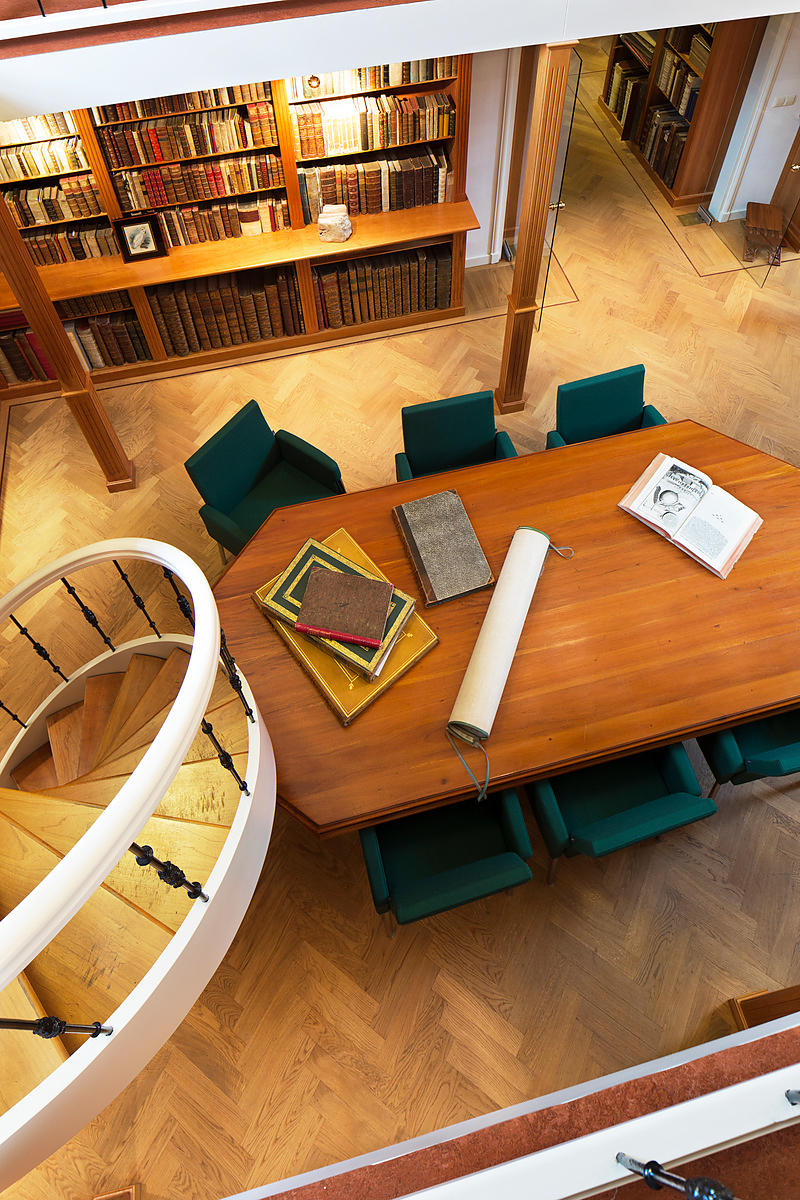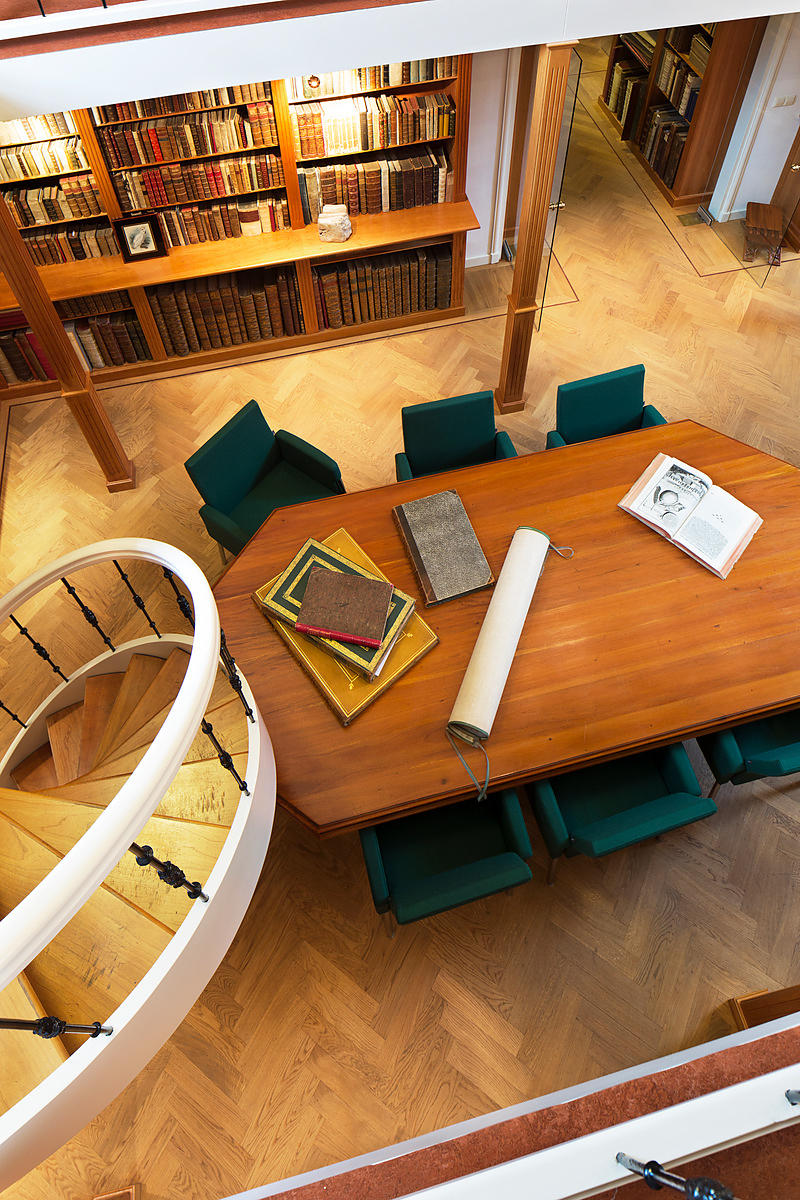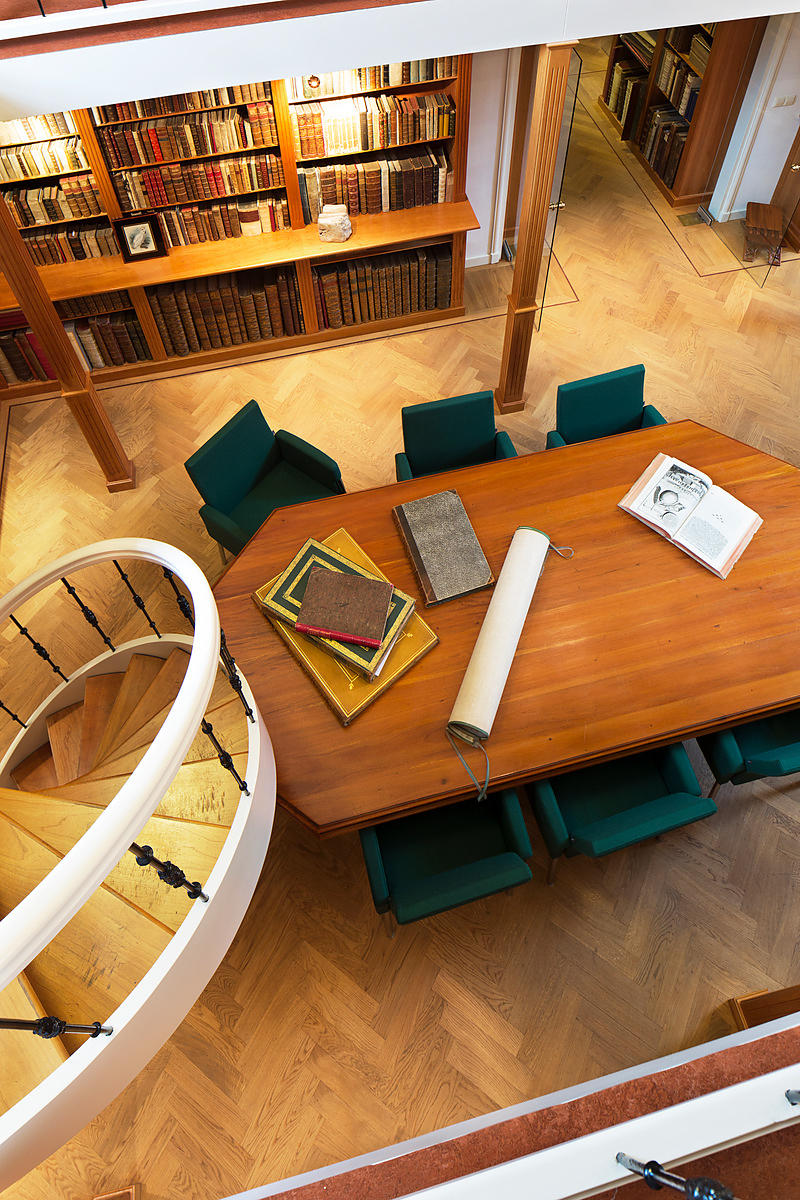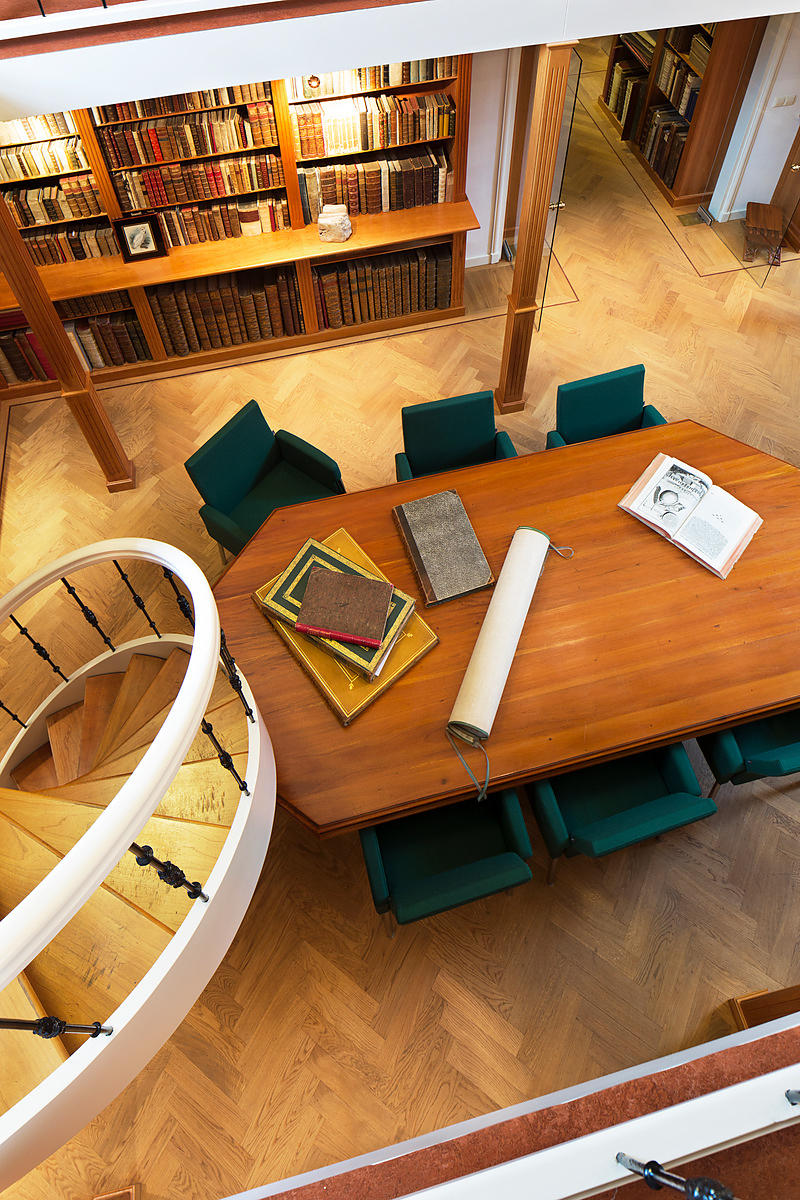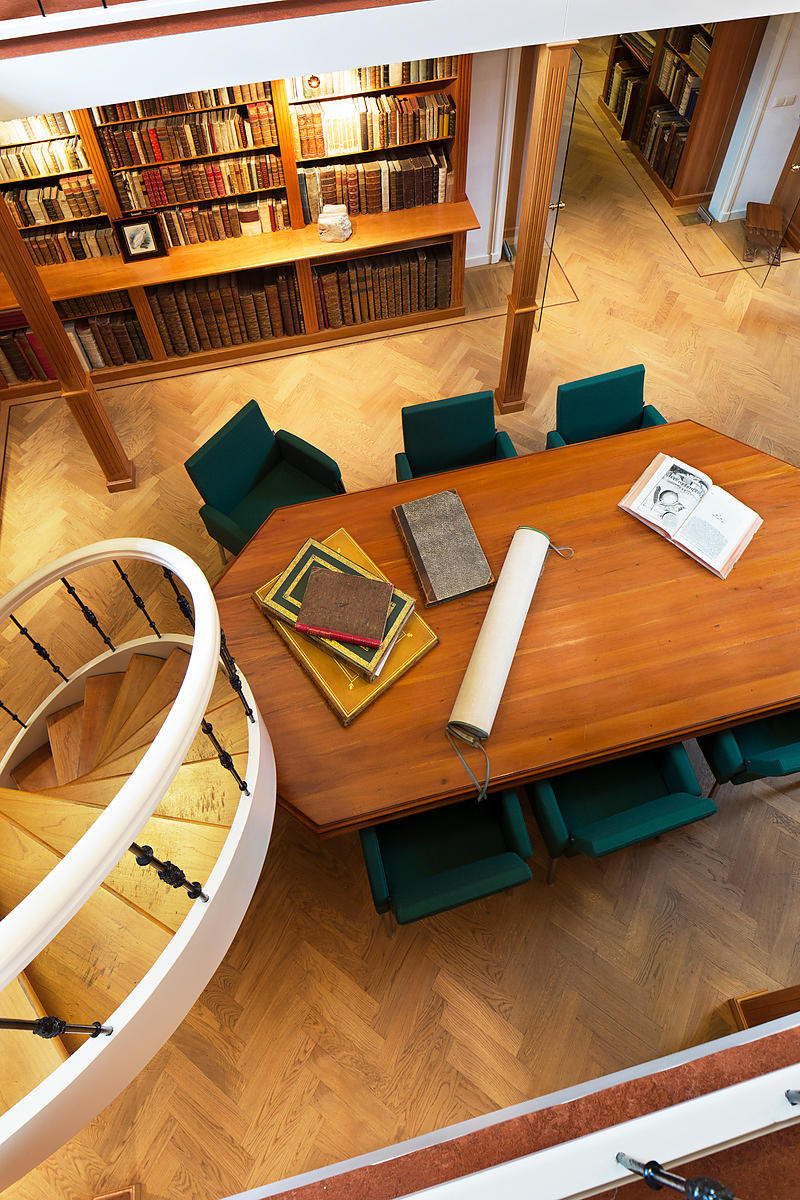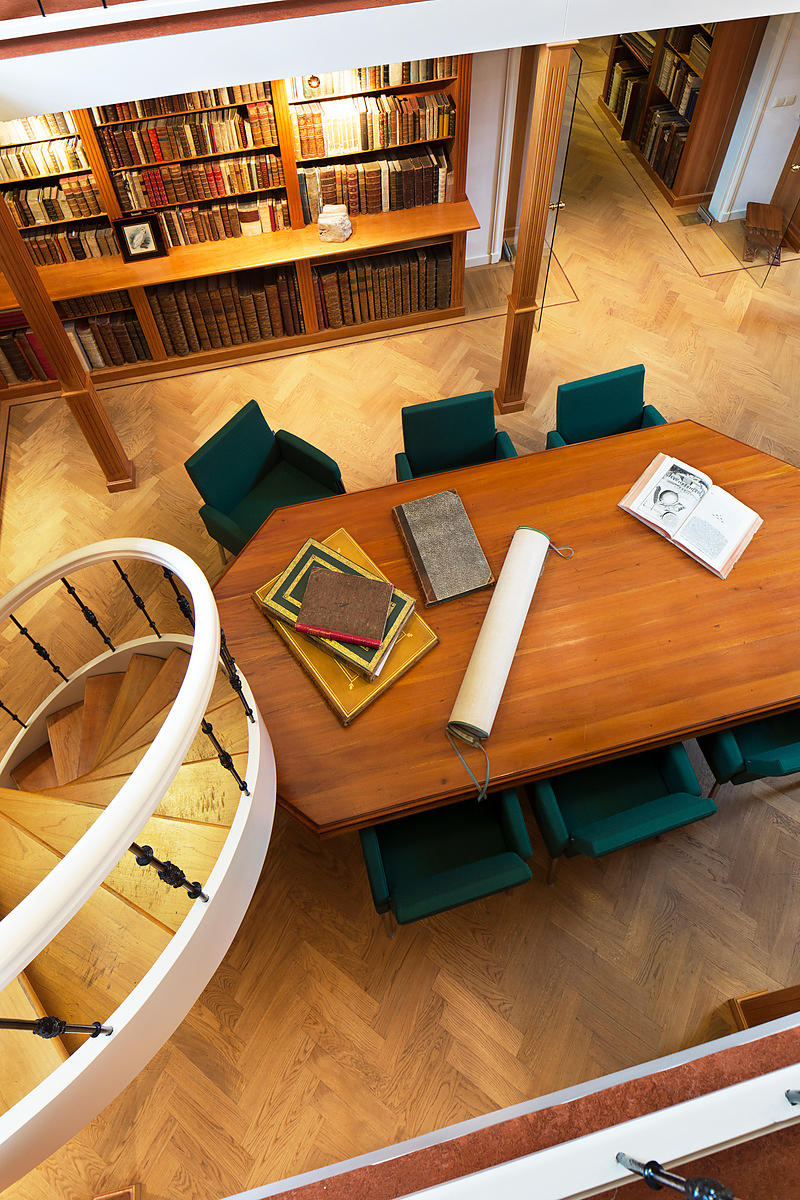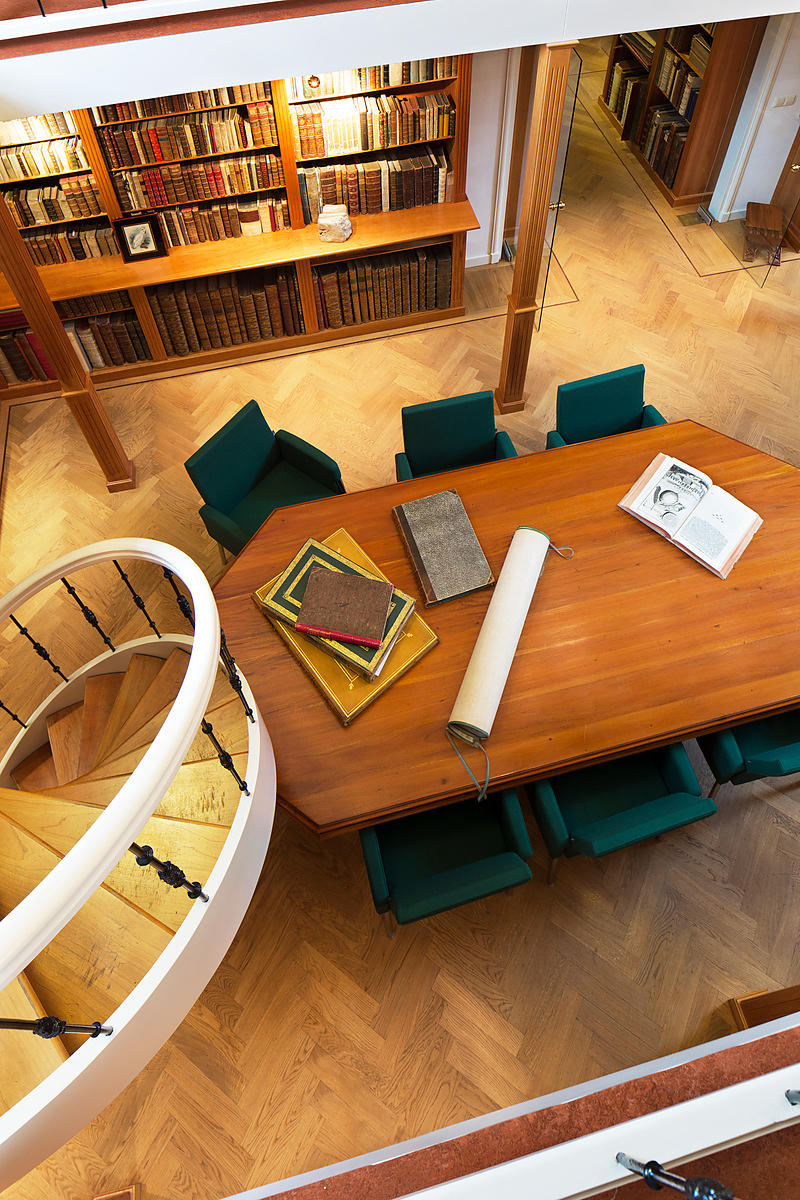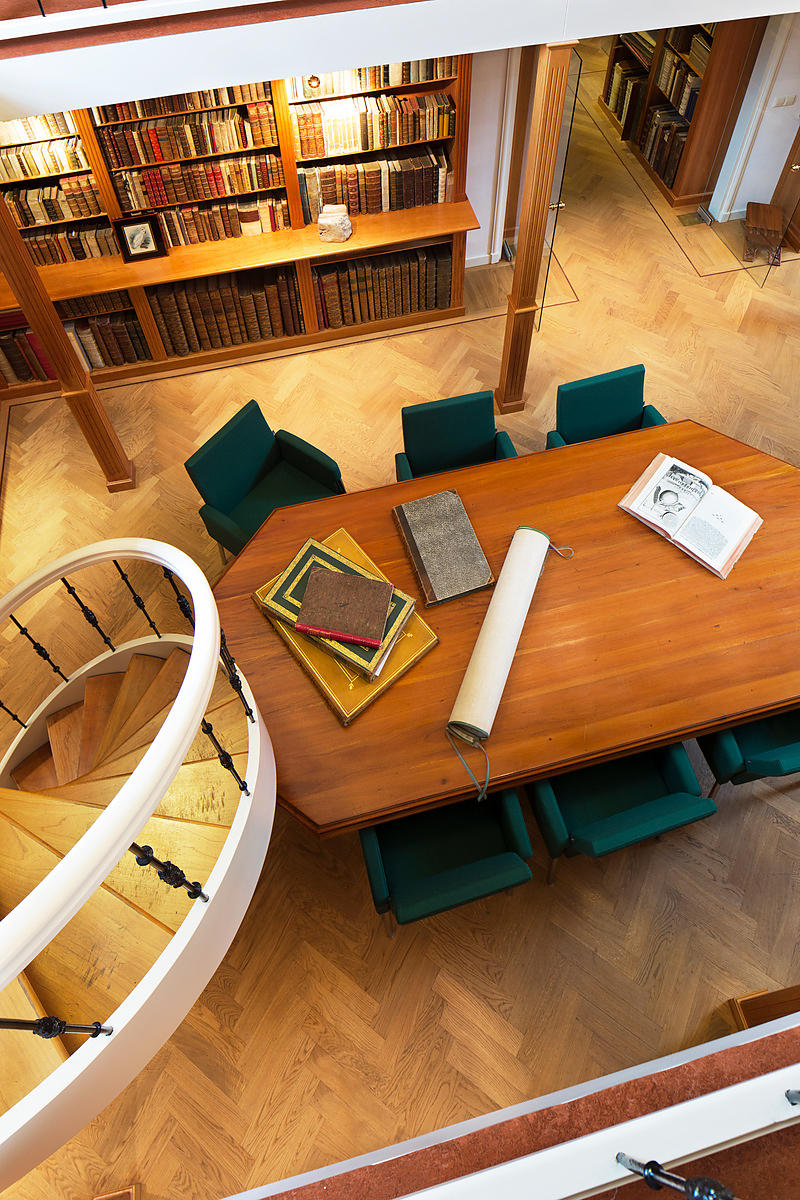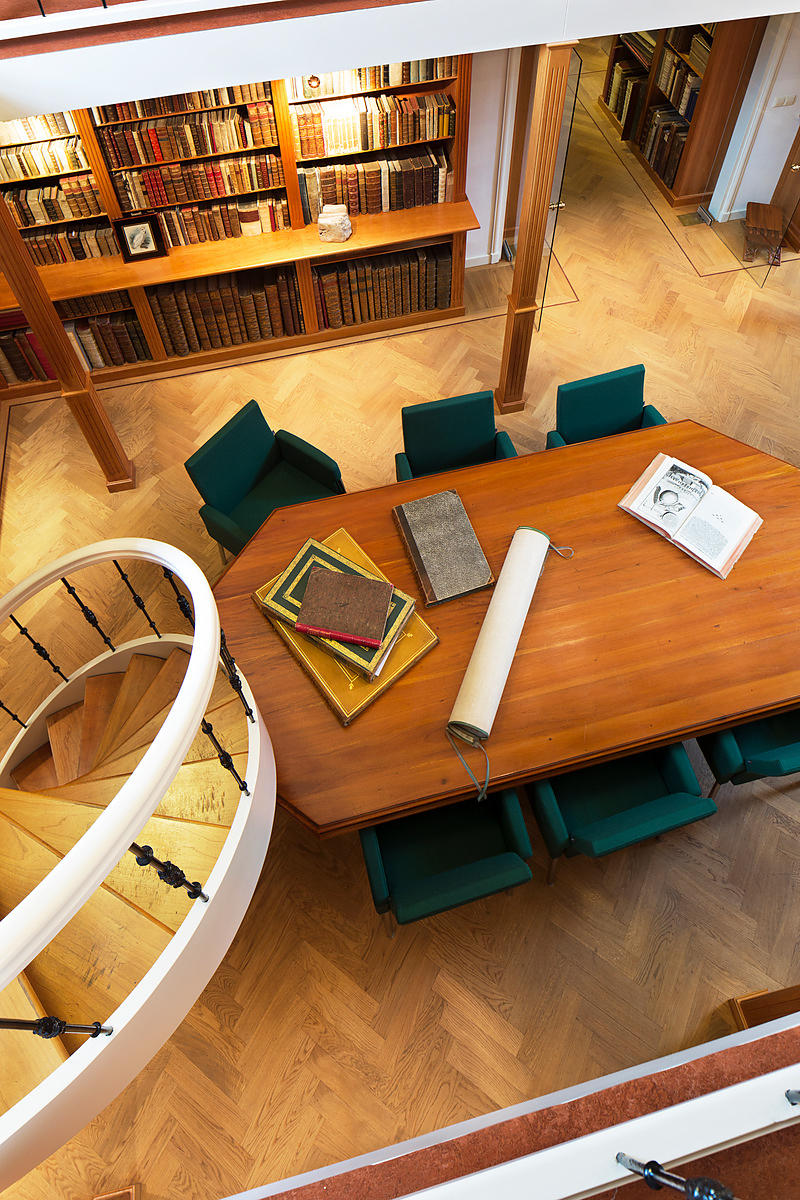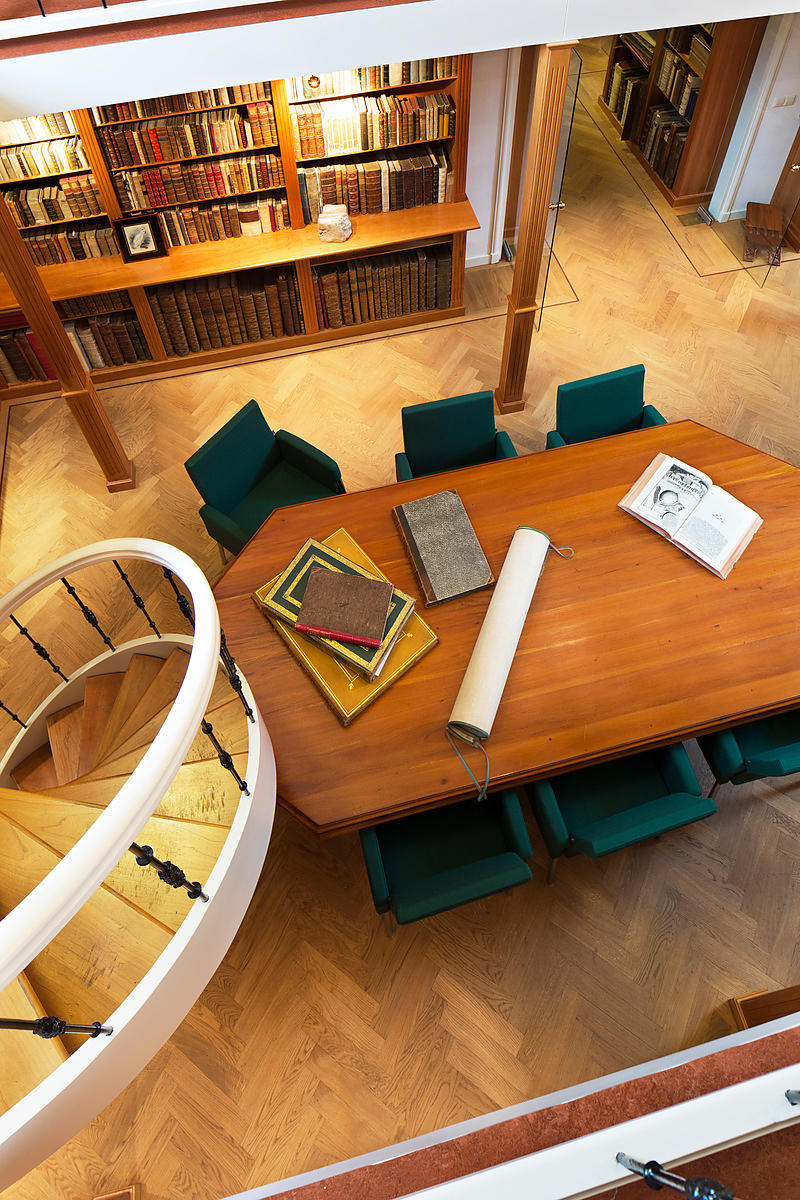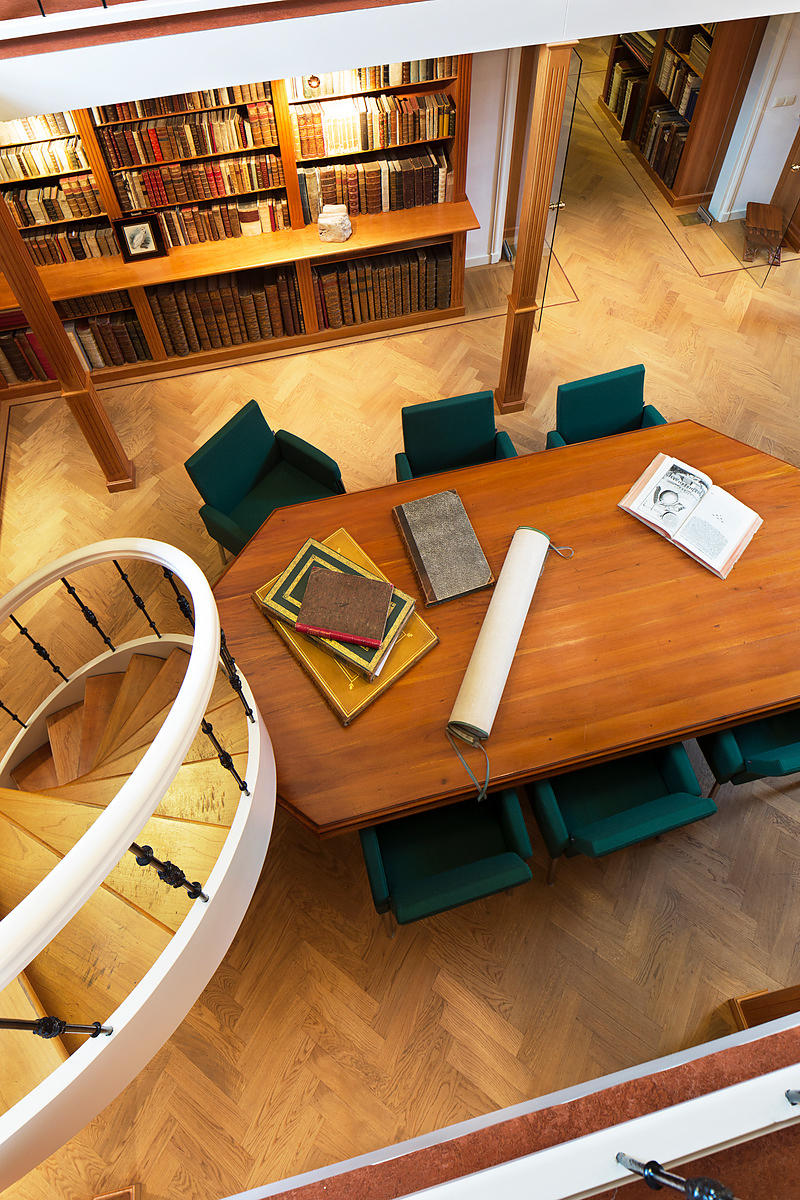 BARROS, João de.
De doorlugtige scheeps-togten der Portugysen na Oost-Indiën, mitsgaders de voornaamste gedeeltens van Africa en de Roode-Zee met alle daar omtrent gelegene eylanden, ... Alles onlangs uyt het Portugys in 't Nederlands getrouwelijk vertaalt, ... Nu aldereerst dusdanig in twee stukken afgescheyden in 't ligt gebragt.
Leiden, Pieter van der Aa, [ca. 1711]. 2 volumes. 1mo. With 2 engraved title-pages, engraved dedication, 22 engraved maps (2 double-page, and 20 half-page on 10 leaves), and 60 engravings in text. Contemporary blind-tooled vellum, boards with a large blind-tooled centrepiece with the initials H.B. Each part separately paginated.
€ 8,500
Large paper copy of the so-called "folio-edition" of the Dutch translation of Barros's accounts of 20 Portuguese voyages to the East Indies, Africa, China, the Arabian Gulf, the Red Sea and India, with many excellent maps and views. The voyages are arranged chronologically from 1419 (the discovery of Cape Non and Bojador and explorations along the African coast to the Cape of Good Hope and the neighbouring islands) to 1539. It includes Vasco da Gama's first voyage to India in 1497, Niccolo de Conti's voyages through the Islamic World, two different voyages to the East Indies by Pedro Alvarez Cabral in 1500 and Joa da Nova in 1501, voyages to the East Indies by Francisco d'Almeida, Pedro da Nhaya and Tristao da Cunha in 1505-1506, Fernando Perez de Andrade's voyage from Malacca to the Gulf of Bengal and the coast of China in 1516, the extraordinary voyages and noble exploits, by land and sea, of Diego Lopes de Sequeira for the promotion of Portuguese rule and free trade in the East Indies in 1518, and numerous voyages and heroic exploits of Nuno da Cunha from 1528 to his death in 1539.
While all copies seem to be described as "folio" the present copy is in fact a 1mo (full-sheet leaves), except for some title-pages and preliminary matter. Since copies were available on normal paper (80 guilders) and on large paper (100 guilders; Hoftijzer, p. 43), it seems very likely the present set is the large paper issue.
With bookplates. One of the engravings in the text apparently showed the incorrect image and the corrected one has been pasted over it as a cancel. In very good condition. Bindings slightly rubbed and soiled. Muller, America 1887 & 1888; STCN (6 copies with both volumes); Tiele, Bibl. 6 (noting copies printed on large paper), cf. Sabin 3; for Van der Aa: P.G. Hoftijzer, Pieter van der Aa (1659-1733), Leids drukker en boekverkoper (1999).
Related Subjects: