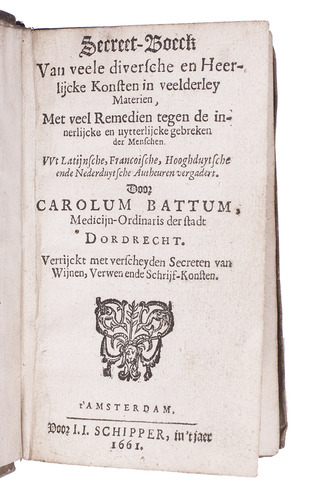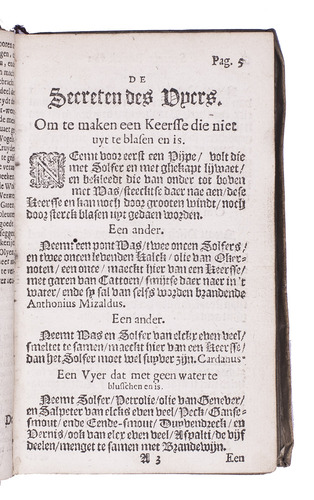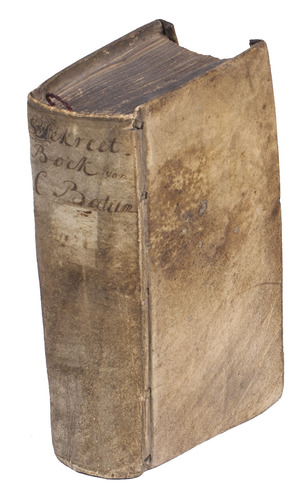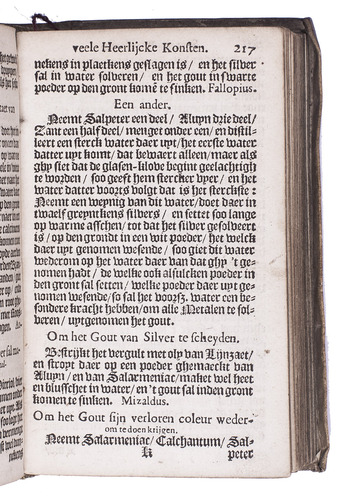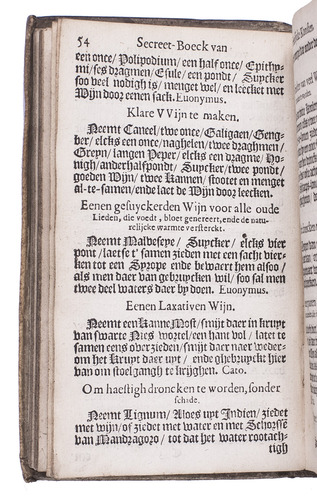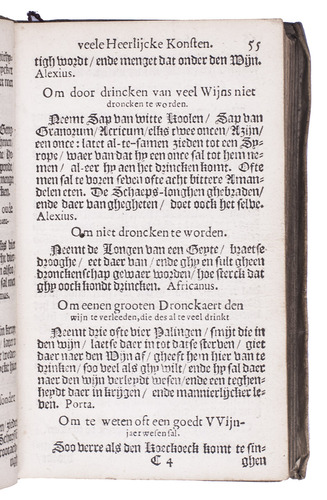 BATTUS, Carolus.
Secreet-boeck van veele diversche en heerlijcke konsten in veelderley materien, met veel remedien tegen de innerlijcke en uytterlijcke gebreken der menschen. ... Verrijckt met verscheyden secreten van wijnen, verwen ende schrijf-konsten.
Amsterdam, Jan Jacobsz. Schipper, 1661. 12mo. Contemporary vellum. 573, [3] pp.
€ 1,250
Rare edition of a popular Dutch book of secrets, compiled by the physician Carolus Battus (1540-1617) a Flemish refugee who from 1588 to 1601 was city physician in Dordrecht. As mentioned on the title-page, Battus compiled his work from various Latin, French, German and Dutch sources, mentioning the author at the end of each "secret". The book opens with secrets concerning fire, air, water and earth: how to make a candle that can't be blown out or how to heat water without fire. Next are secrets to cure or reduce human diseases and maladies, followed by numerous secrets concerning plants and animals. Also included are many household secrets: recipes for various kinds of ink, dye, soap, waters, balsams etc. and many recipes for preserves, cakes, cookies, wine, meat dishes and more. In total the book includes over 1500 secrets.
Title-page restored at the gutter, some marginal thumbing and staining, small piece torn off at the corner of page 273/274, slightly affecting the text. Binding slightly stained. Otherwise in very good condition. STCN (2 copies); WorldCat (2 additional copies); cf. Thorndike VI, pp. 215-216.
Related Subjects: