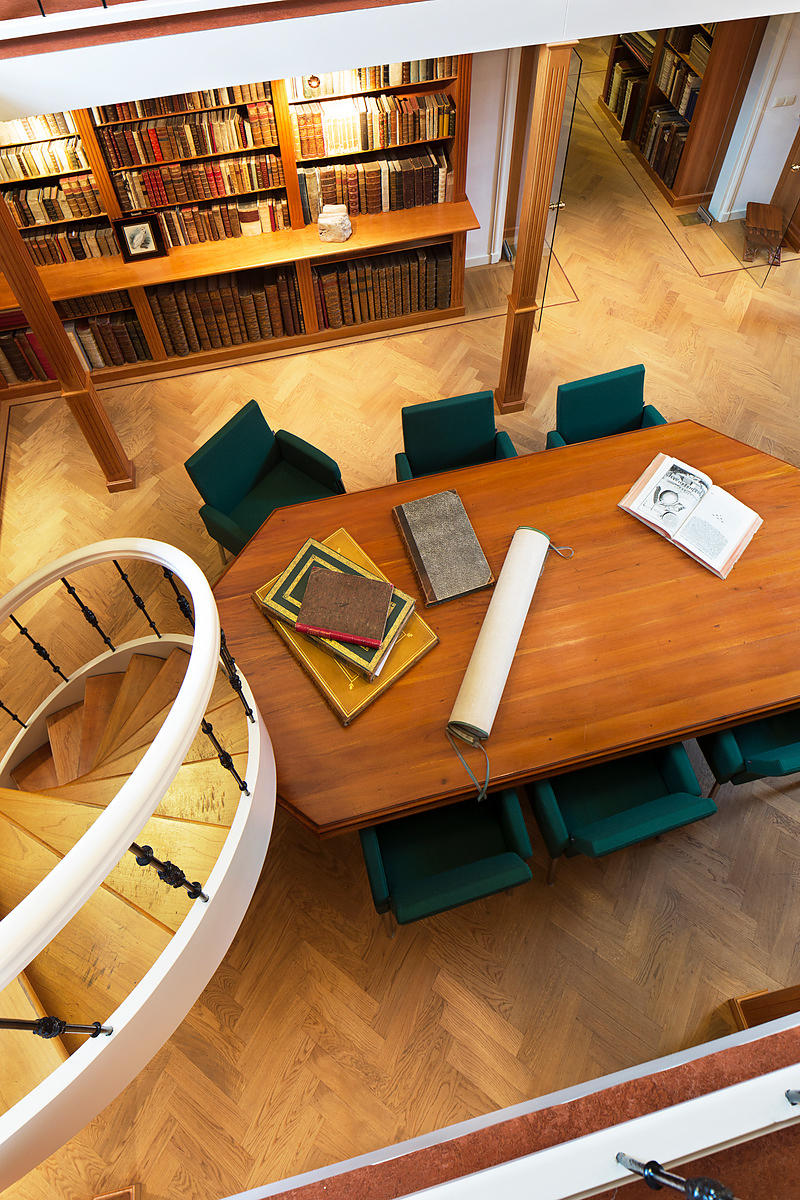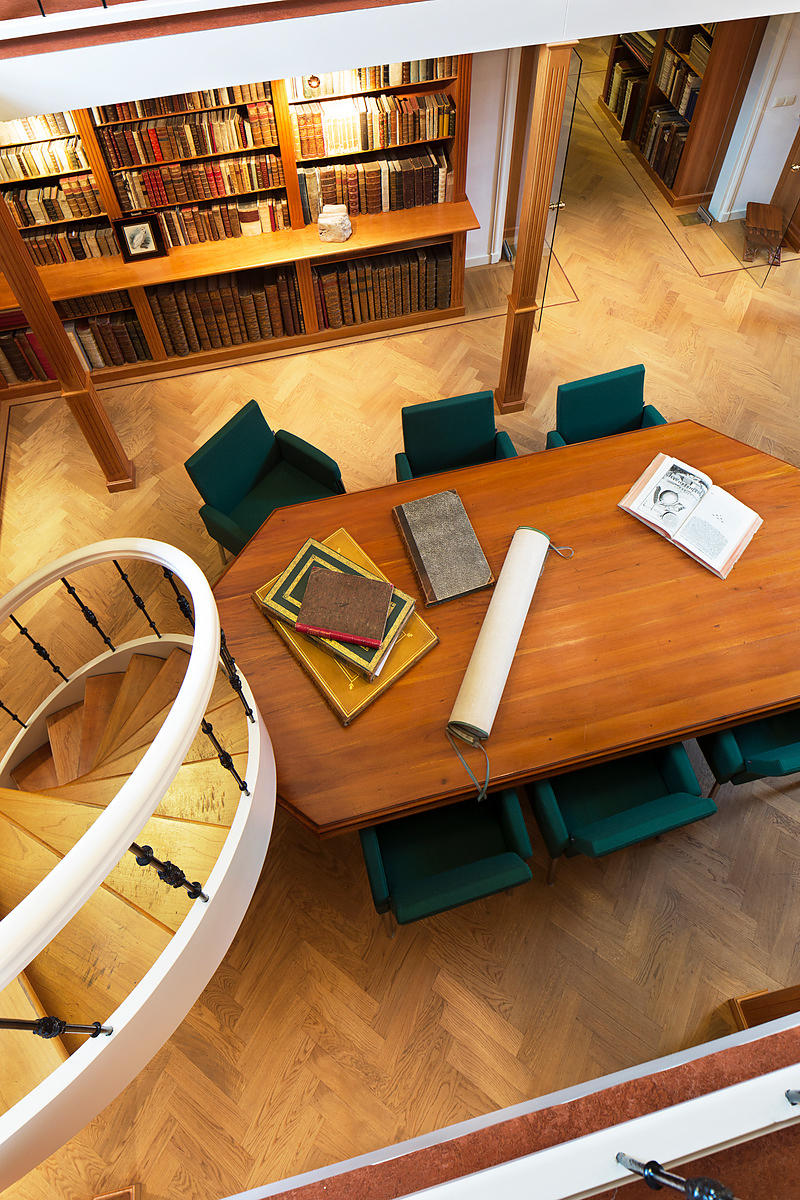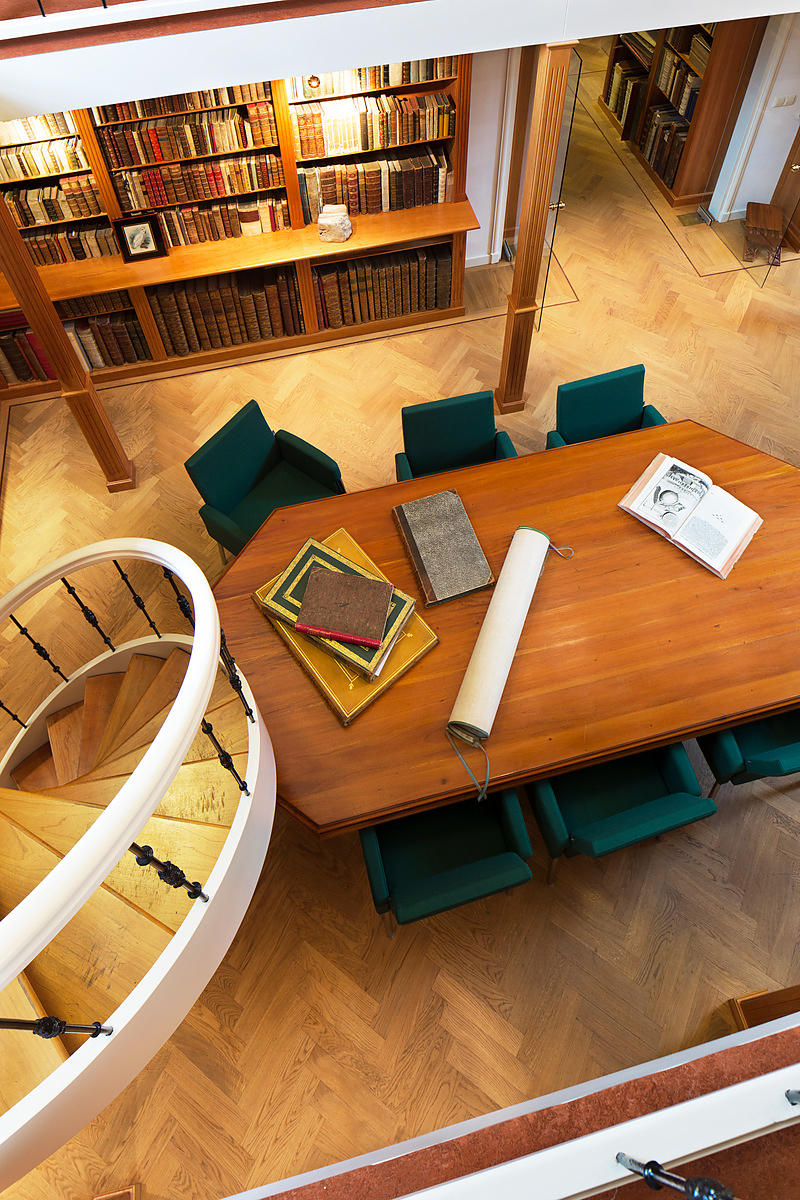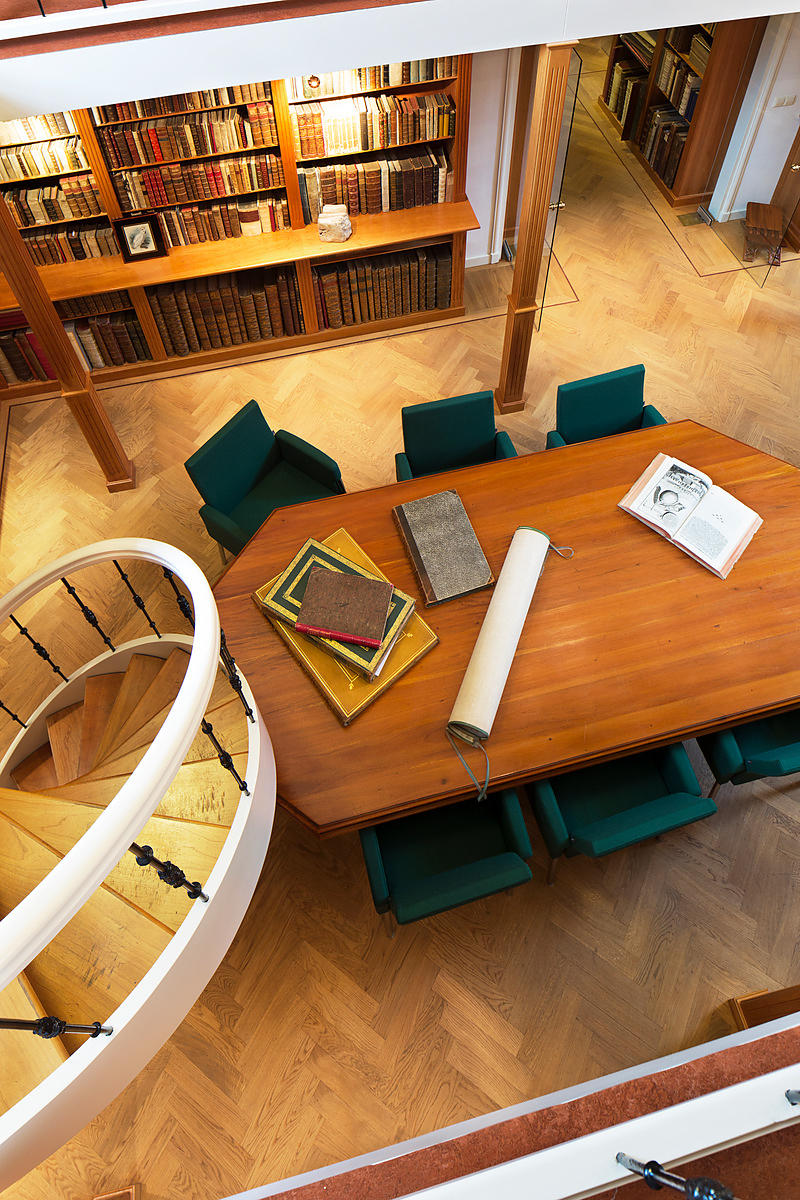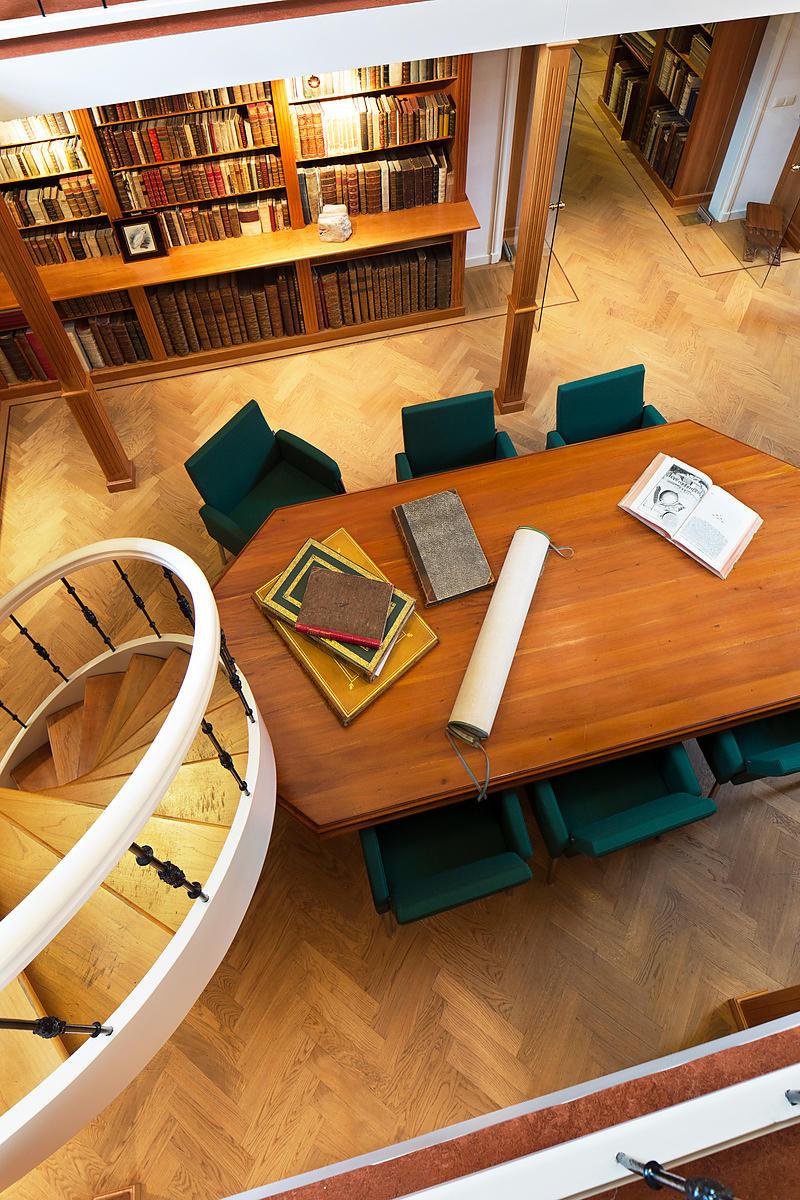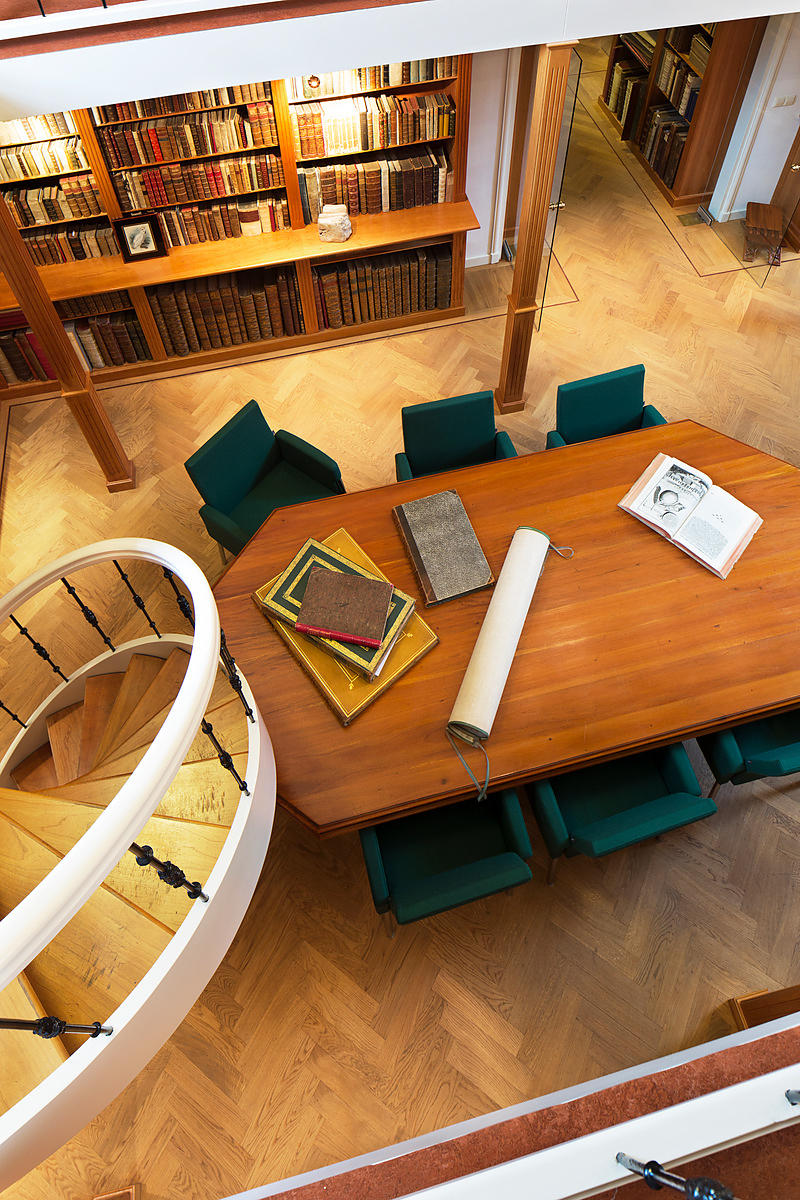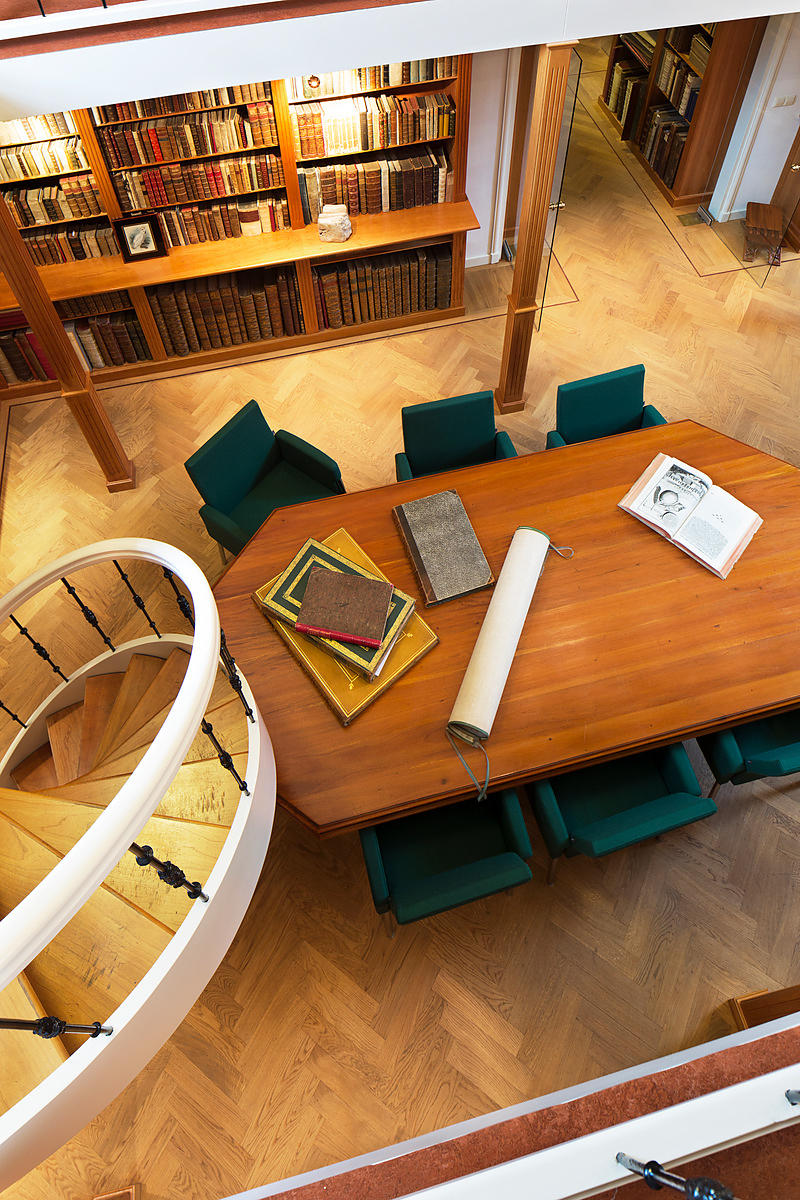 BAUHIN, Jean and Jean Henri CHERLER.
Historia plantarum universalis.
Yverdon, 1650-1651. 3 volumes. Folio. With 3 engraved and 3 letterpress title-pages and 3577 woodcut illustrations in text. The first engraved title-page contains the portraits of the great botanists, with the portraits of Bauhin and Cherler below. Contemporary blind-tooled vellum. [10], 239[=236], 241-406, 409-469[=468], 471-601, [1 blank], 130, 133-440, 9, [3 blank]; [10], 398, [14], 399-1074[=1072], [12]; [10], 212; 882, [2 blank], 12 pp.
€ 13,500
First and only edition of the magnum opus of the botanist and physician Jean Bauhin (1541-1613), completed after his death by his son-in-law Jean Henri Cherler, edited by Dominique Chabrée and published at the expense of the Swiss jurist Friedrich Ludwig Graffenried. It gives an encyclopaedic account of over 5000 plants and is divided into 40 books, the first treating fruit trees, with life-size images of various apples, pears etc., and the last treating fungi and tubers, likewise illustrated.
"Bauhin's reputation as a botanist rests upon the encyclopedic Historia plantarum universalis (1650-1651), which was not published until thirty-seven years after his death. It completely overshadows the works published during his lifetime, which give only a limited indication of his originality. ... Despite the delay in publication, the work was not obsolete. It contained the description and synonyms of 5,226 plants, primarily from Europe, but with some Eastern and American floras. This represented the fruits of the explorations of Bauhin and his informants, and compilation from ancient and contemporary literature. It also indicates the great progress of botany in the sixteenth century: Brunfels had described 240 plants in 1532; the less accurate Historia plantarum generalis of 1587 reached 3000; the only works to describe more than this number in the succeeding century were by Jean Bauhin and his brother Gaspard" (DSB). Linnaeus honoured the Bauhin brothers Gaspard and Jean in the genus name Bauhinia.
With the bookplate of the famous book collector Haskell F. Norman (1915-1996). Two volumes have one of their hinges cracked, some occasional foxing, but otherwise in very good condition. Arber, pp. 113-114; DSB II, p. 525-527; Hunt 251; Nissen, BBI 103; Norman lib. 141 (this copy); Stafleu & Cowan 368.
Related Subjects: