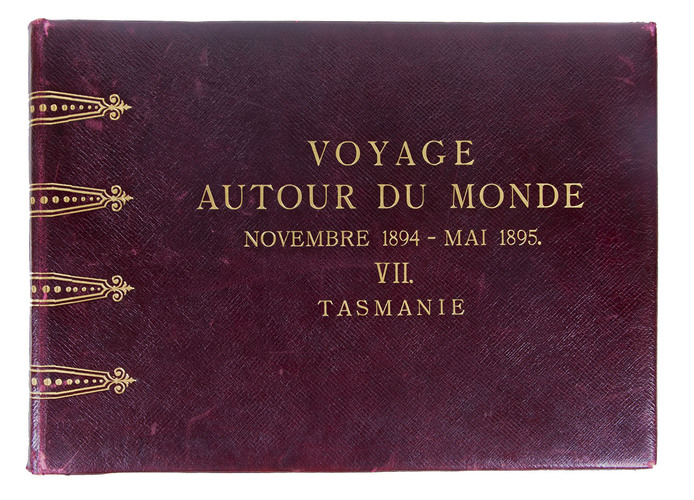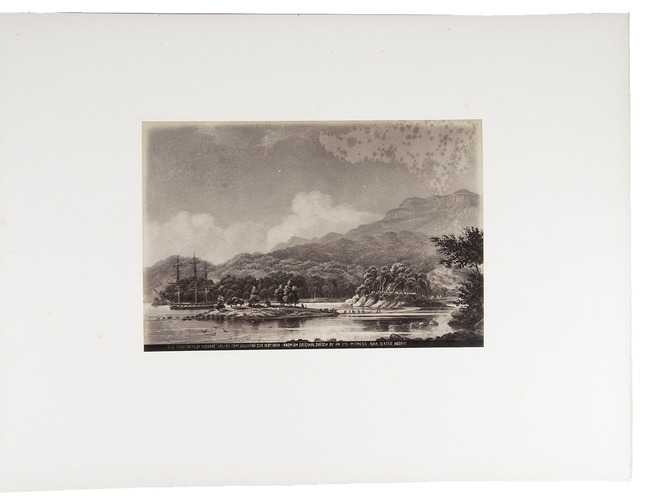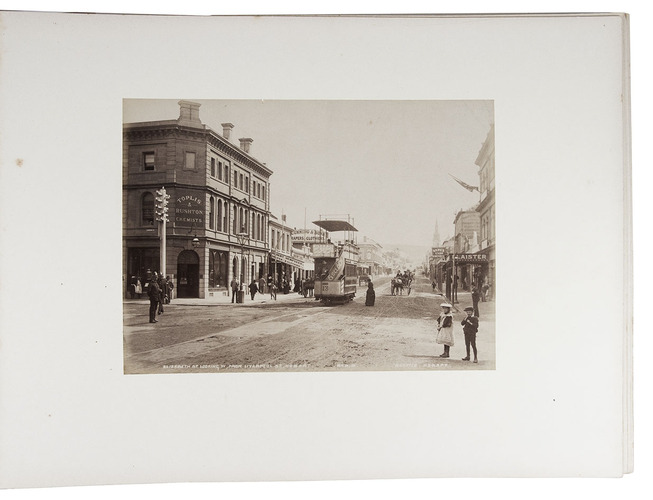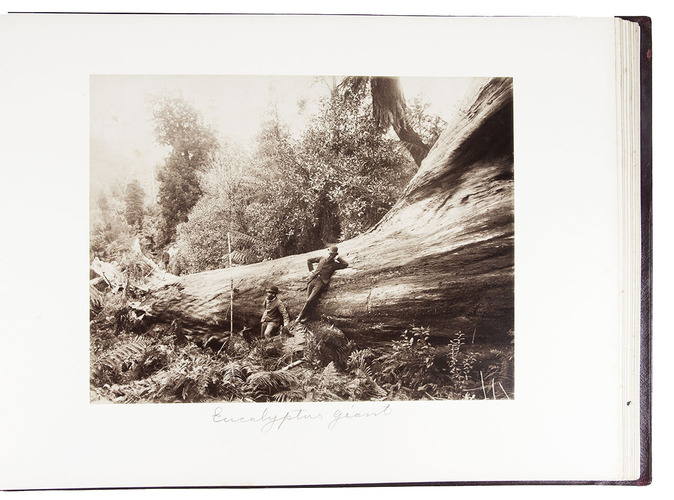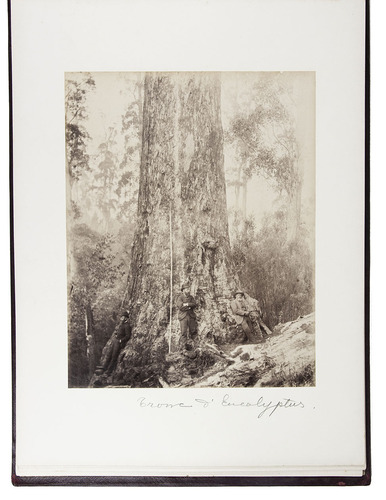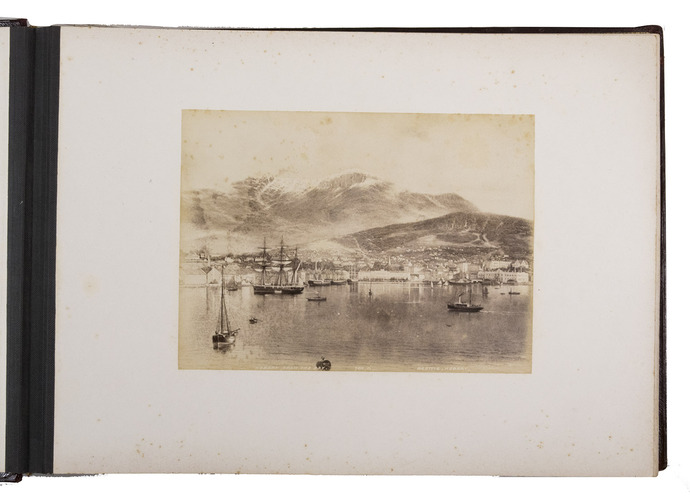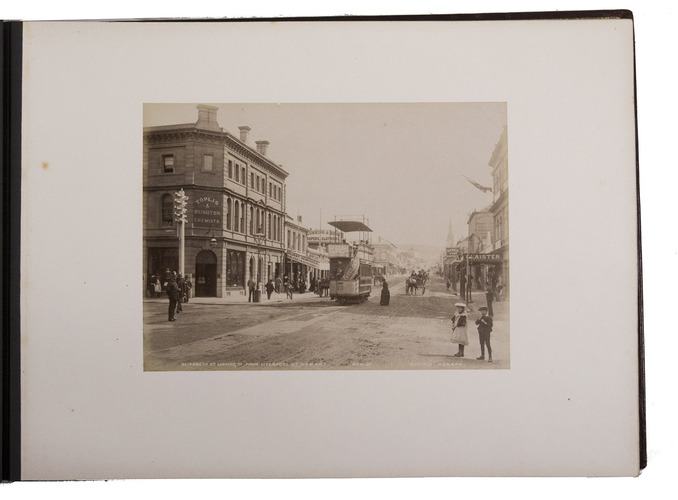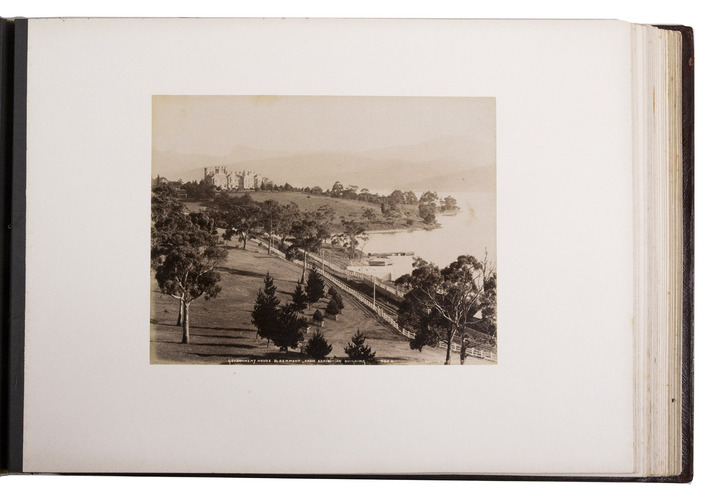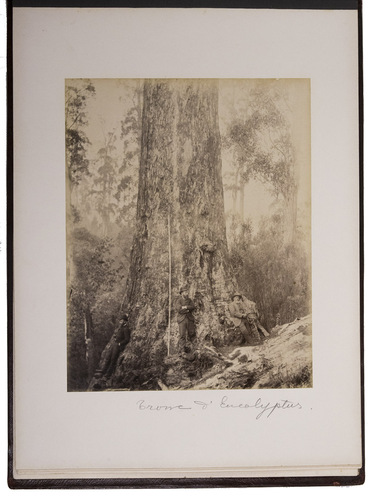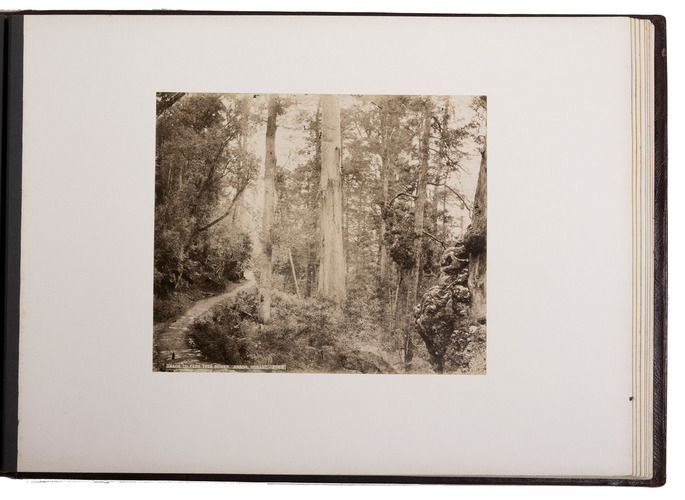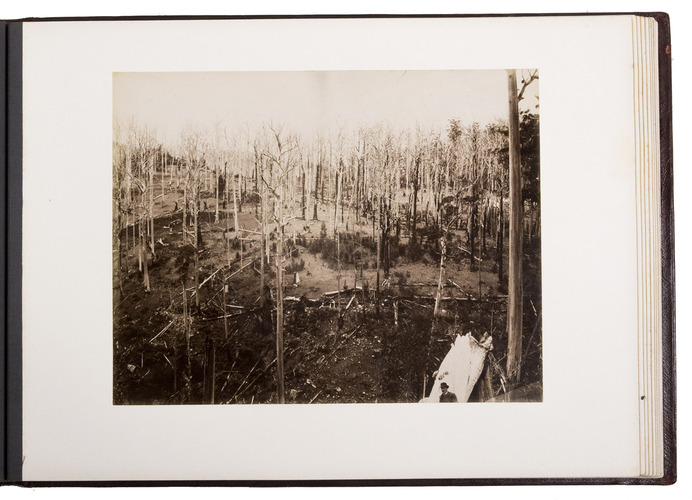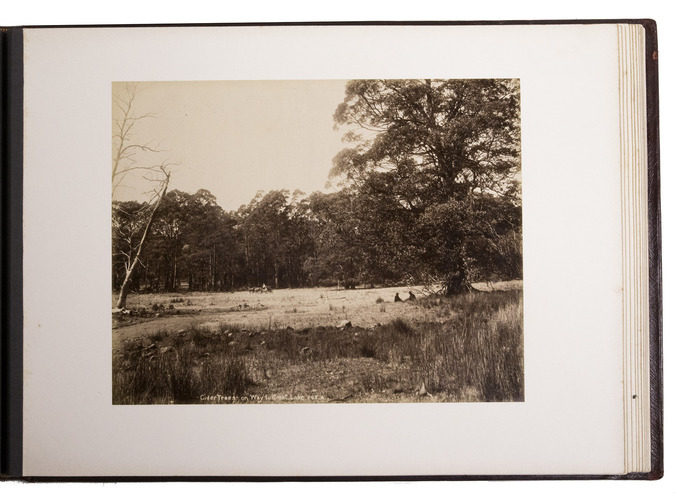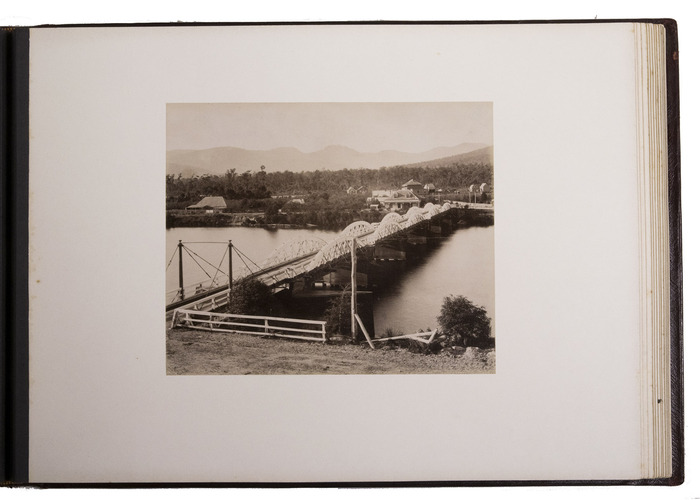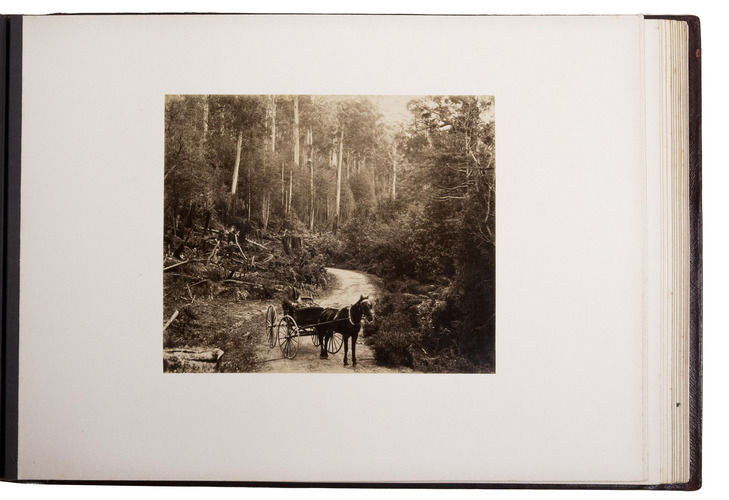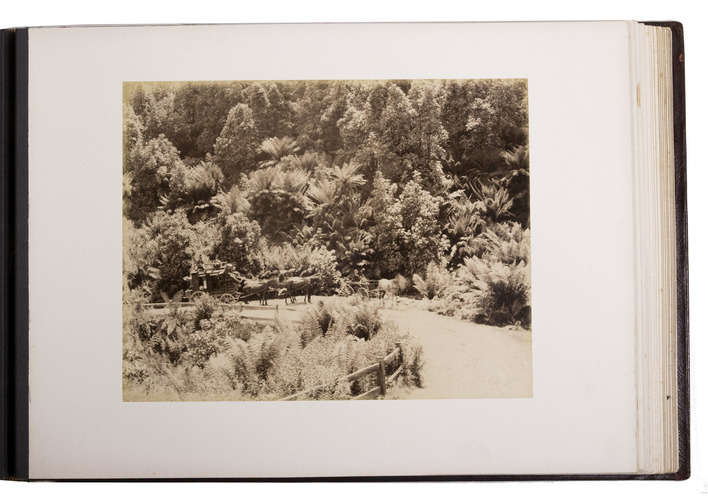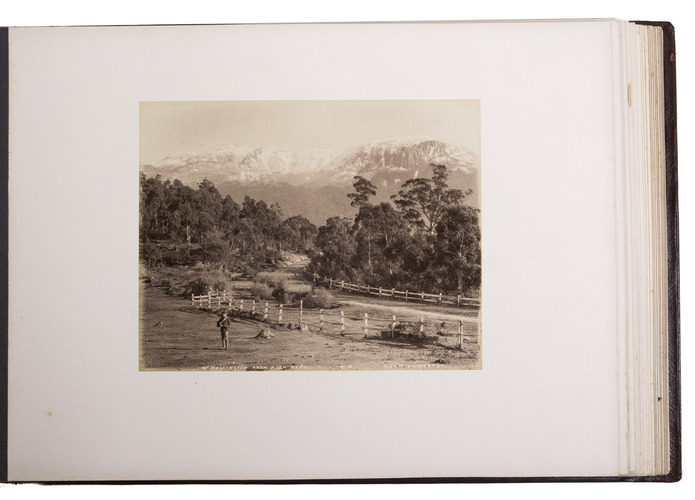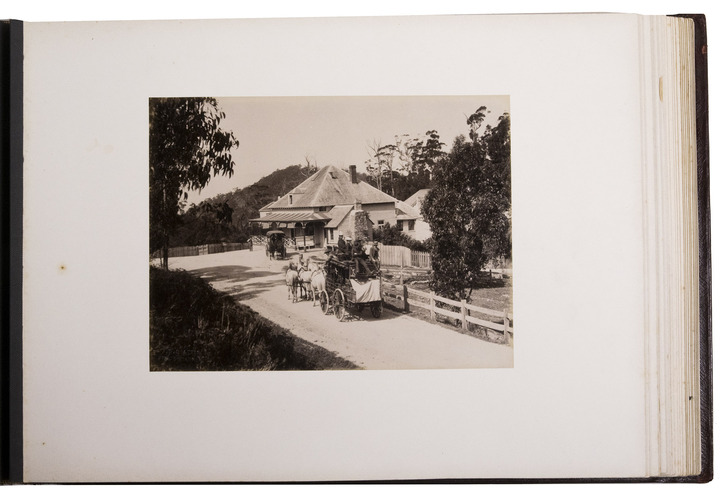 BEATTIE, John Watt.
[Album with 32 photographs of Tasmania].
Hobart, [ca. 1895]. Oblong folio (30 x 41cm). With 32 original photographs (ca. 17 x 23 cm), pasted on paperboard. Later gold-tooled red morocco.
€ 13,500
Beautifully bound album with a magnificent collection of 32 original photographs of Tasmania, made by John Watt Beattie (1859-1930) at the end of the 19th century. Beattie arrived in Tasmania in 1879 as an amateur dry-plate photographer of scenic views. He began to work with the Anson Brothers in 1882. In 1892, Beattie bought out the Anson Brothers' very large collection of large format studio portraits and negatives. The photographs include 10 views of Hobart and surroundings (including a view from the bay, a photograph of an original sketch by an eye-witness: "The first days of Hobart, Collins Camp, Sullivan's Cove, Feb. 1804", Elizabeth Street, Cathedral, Bellerive), Mount Wellington with hunter, Mount Ida, Lake St. Clair (3), Mount Byron & Cuvier, giant eucalyptus giant, cedar trees on way to Great Lake, Mount King William, from track to Arrowsmith, Track to Fern Tree Bower, forest views, Mount Olympus from Laura Creek, King Williams Pines, Lake Marion, Garrs Tree Hill track, Hartz Mountains, etc.
Very good collection. Long, Tasmanian Photographers 1840-1940: A Directory (1995), p.12; Michael Roe, [article on Beattie], in: Australian Dictionary of Biography VII, pp. 232-33.
Related Subjects: