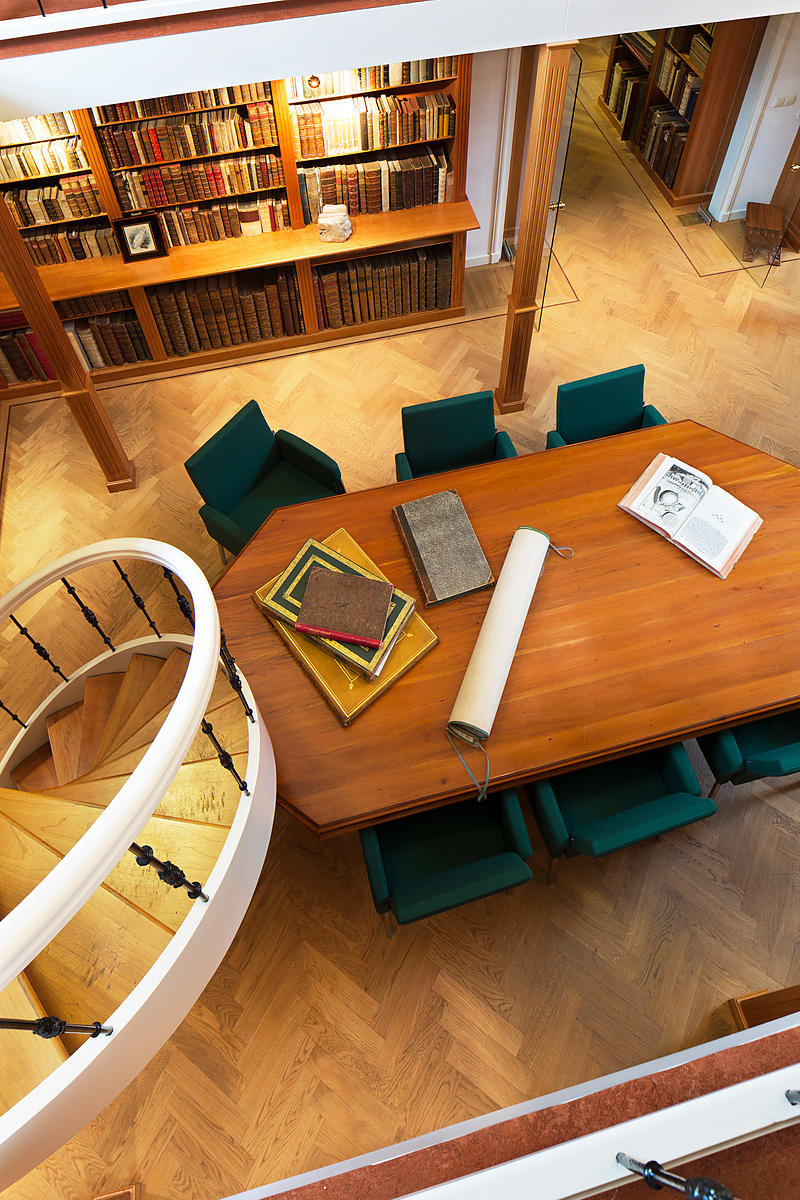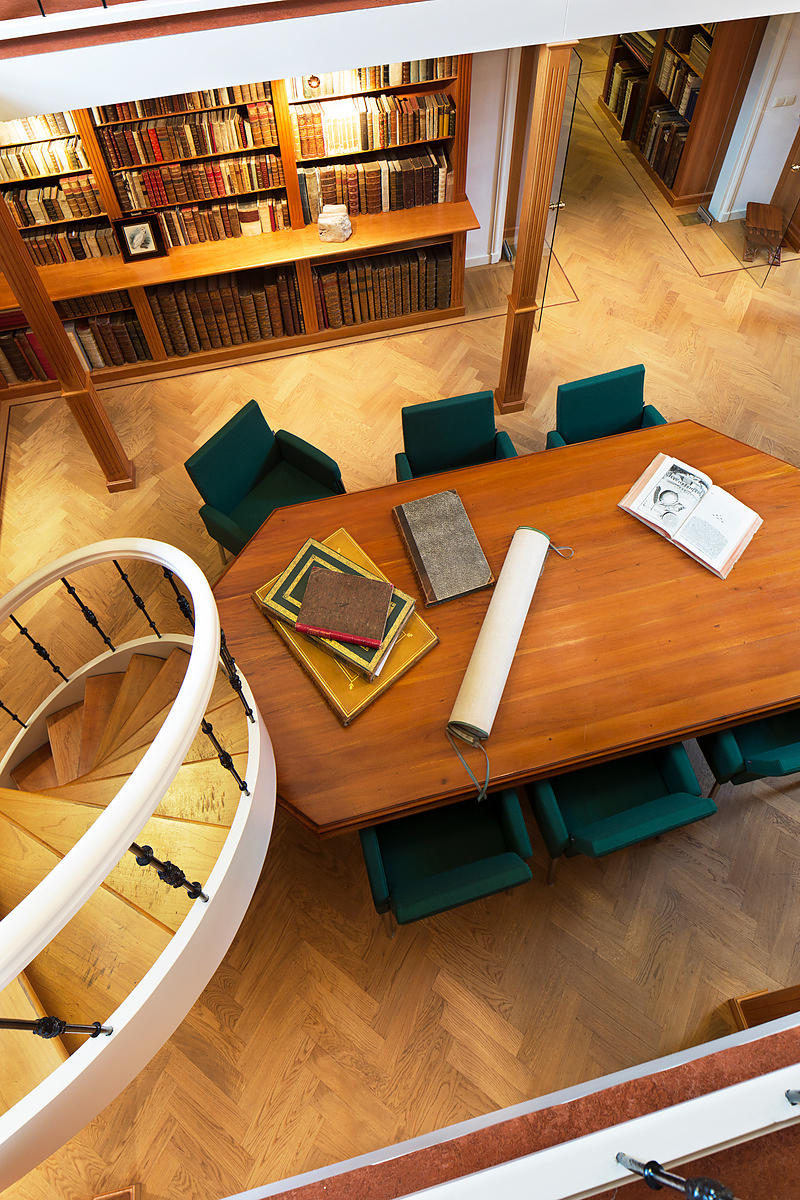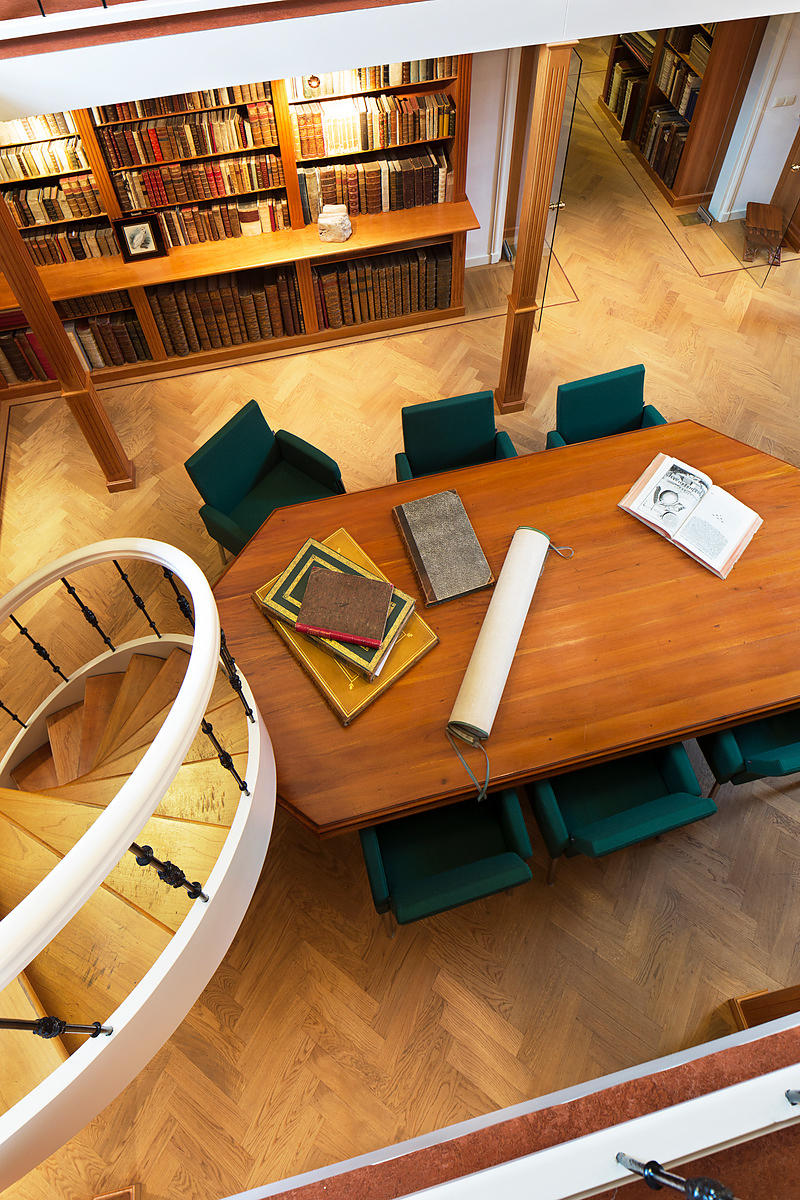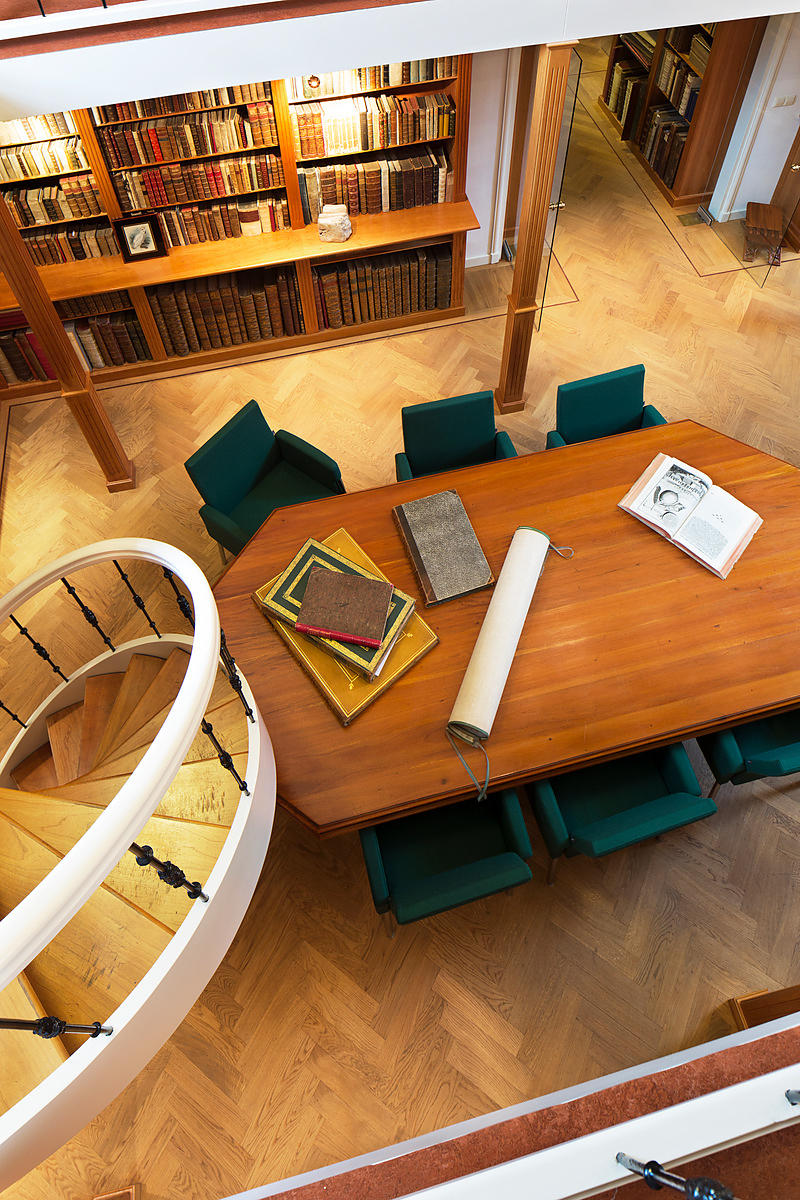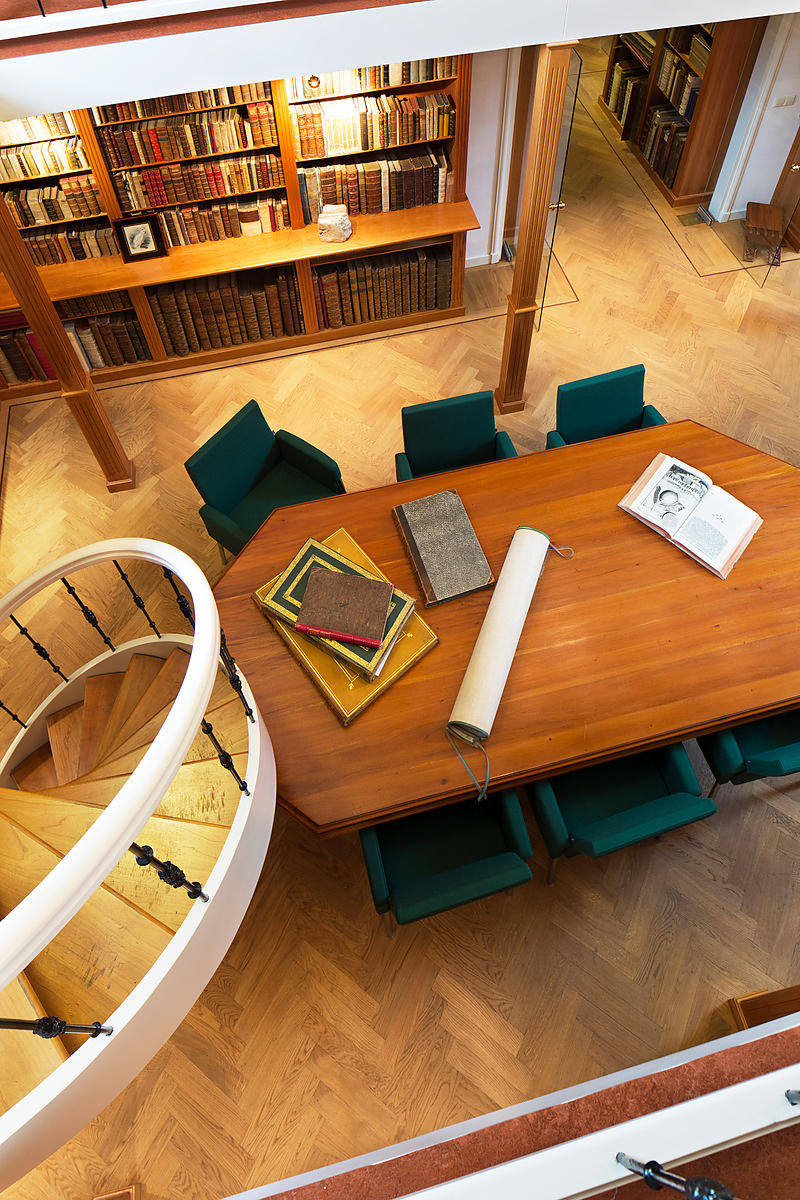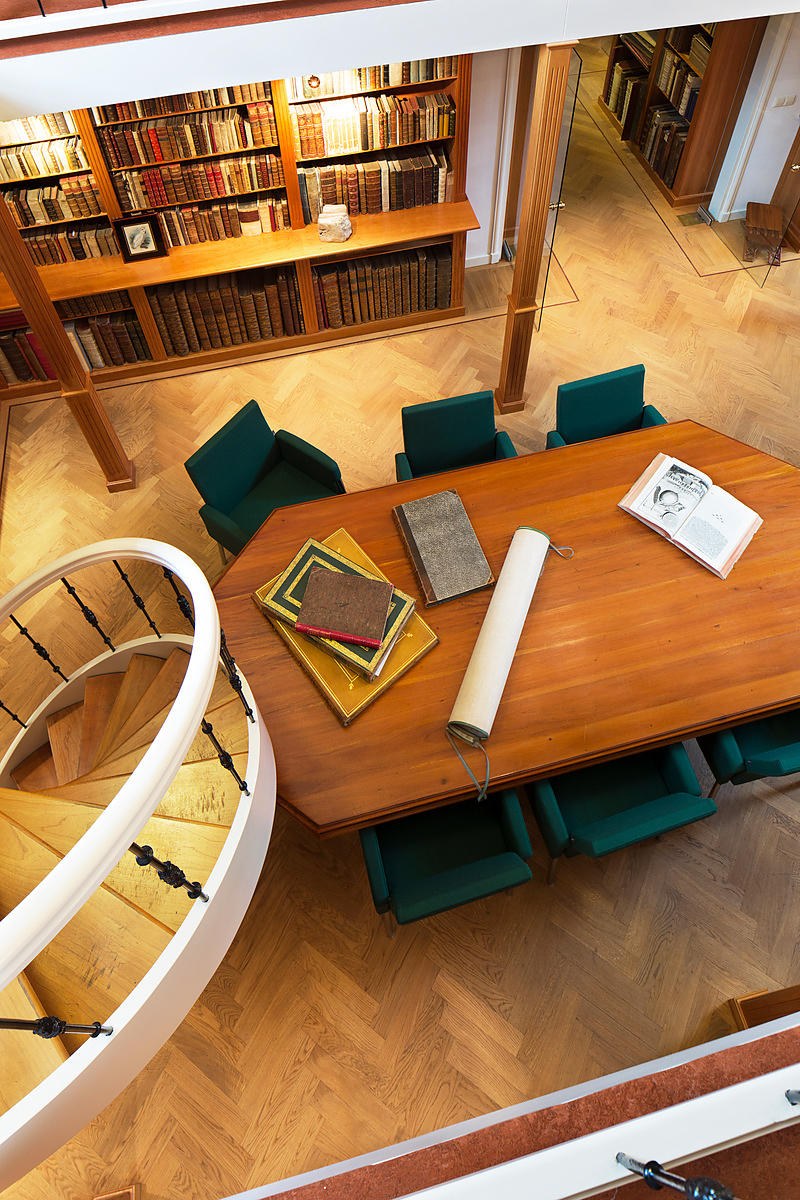 BELIGATTI, Cassianus and Giovani Cristoforo AMADUZZI.
Alphabetum Brammhanicum seu Indostanum Universitatis Kasí.
Rome, Propaganda Fide, 1771. 8vo. With the Propaganda Fide's woodcut Christ and Apostles device on the title-page. Set in roman, italic and Devanagari types with a few words in Greek. Half sprinkled calf (ca. 1800?).
€ 1,800
First and only edition of Beligatti's Latin primer for the Hindi language, with alphabets and sample texts in what it calls Hindustani script, the first book with more than an occasional word set in type for any of the Indic scripts used in northern India. The style used here is called Kaithi sometimes regarded as a variant form of Devanagari or Bengali, with stylistic differences and a few additional characters. The Hindi language, derived from Sanskrit, not only served native speakers but also functioned as a lingua franca throughout northern India. Since native Indian grammarians had tended to favour the scholarly Sanskrit language over the colloquial Hindi, the book was a pioneering effort. In spite of its inevitable shortcomings it still provides valuable insights into the Hindi language used at that time and discusses several variant forms.
After a dedication to Pope Clement XIV, a 16-page preliminary essay for the "erudite" reader discusses the language and script in the context of other languages, with references to the earlier literature. This essay shows the state of the art of European knowledge of Indian languages at this date. The main text begins with a brief introduction to the Hindi alphabetic system and vocabulary, with tables of the vowels, consonants and consonant-vowel combinations, a short paragraph on the pronunciation of each letter, a few simple vocabulary lists (with the Hindi words in the Kaithi type, a transcription in the Latin alphabet and a Latin translation). It also includes a brief discussion of the "Samscrit" of the Brahmans, a chapter on the numerical system and a few Catholic religious texts in Hindi (the Lord's prayer, Ave Maria and Apostoles' creed), each with an interlinear Latin version. It was intended primarily as an aid to missionaries who wished to learn Hindi, hence the use of Latin for the main text, but also for use among Hindi-speaking Christians (both for their religious edification and as reading primer for children or illiterate adults) and for the conversion of non-Christian Hindi speakers.
With occasional minor browning but still in very good condition. The hinges are slightly worn and the paper sides slightly rubbed, but the binding is otherwise very good. A pioneering European effort in Indian linguistics and typography.`
Amaduzzi, p. 7; Birrell & Garnett 12; Tej K. Bhatia, A history of the Hindi grammatical tradition, 1987, pp. 58-66; Philologia orientalis 206; for Beligatti: Dizionario biografico degli Italiani XXI, pp. 477-788.
Related Subjects: