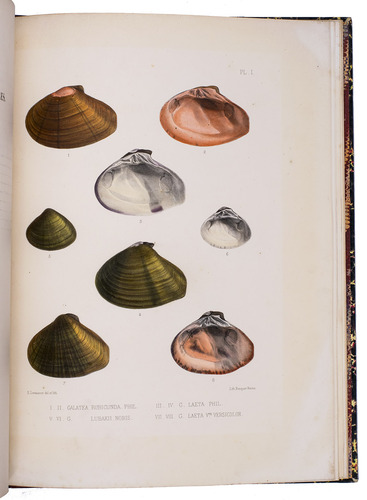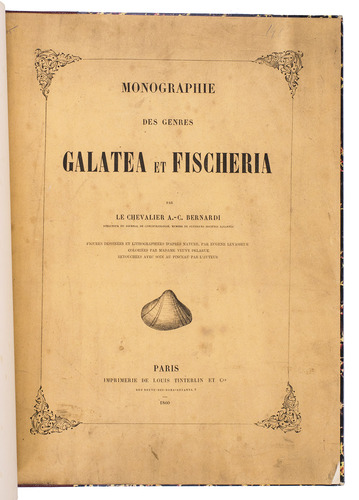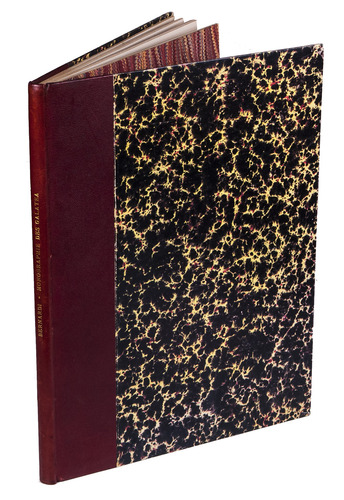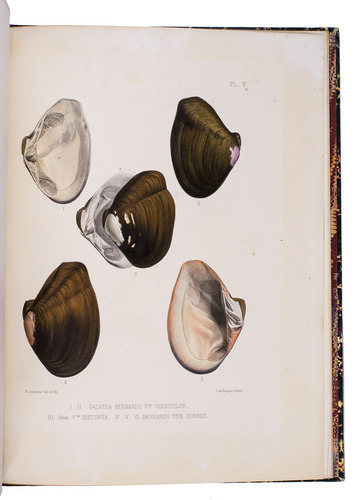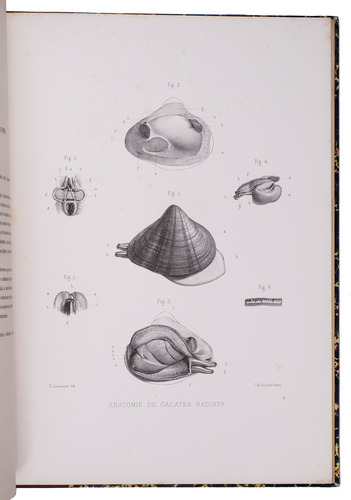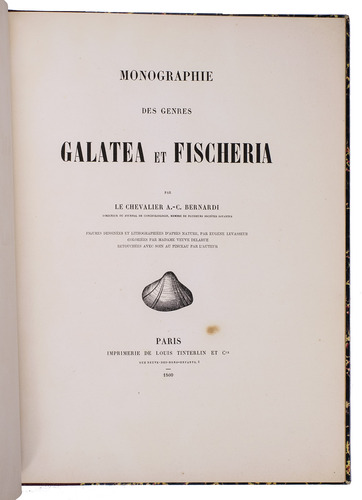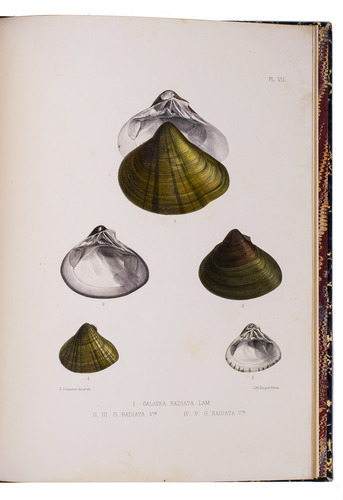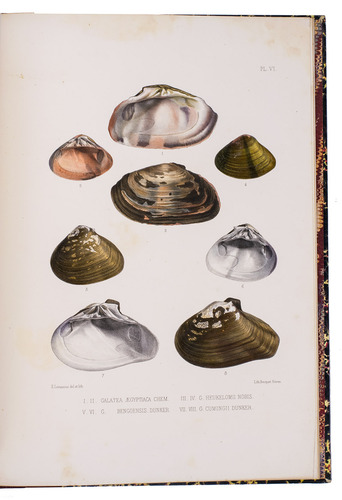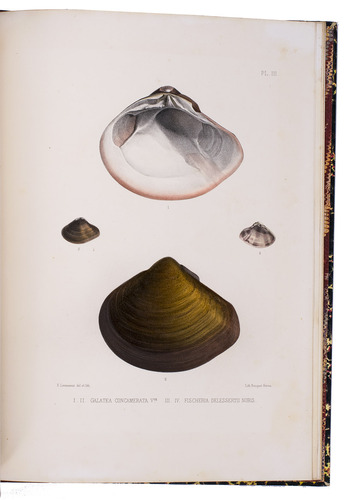 BERNARDI, A.-C.
Monographie des genres Galatea et Fischeria.
Paris, Tinterlin, 1860. Folio (35.5 x 26.5 cm). With 10 (7 handcoloured) lithographed plates. Modern red half morocco, gilt-lettered spine original wrappers bound in. 48 pp.
€ 750
Beautifully illustrated monograph on the genus Galatea a type of bivalve molluscs. According to the introduction, the book aimed to collect the information on this type of molluscs which had appeared over the previous two decades. Many of the species featured were named in the monograph for the first time. For one remarkable mollusc, the author invented the new genus of Fischeria, now called Profischeria. The description of the genus was written by the zoologist and palaeontologist Paul Fischer (1835-1893).
The beautiful coloured lithographs were drawn and lithographed by the artist Eugène Levasseur (1822-after 1866) and according to the title-page "coloured by madam the widow Delarue" and subsequently "retouched with a fine brush by the author".
Binding lightly worn at the edges. Some of the plates slightly discoloured at the margins; a very good copy. Caprotti, l'Illustrazione malacologica, p. 173.
Related Subjects: