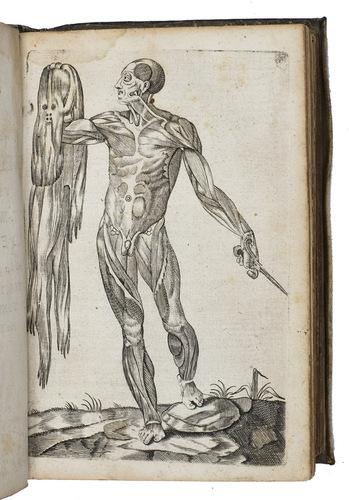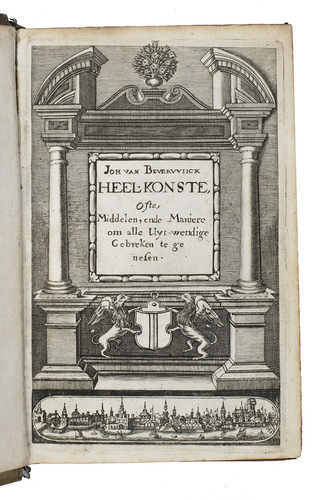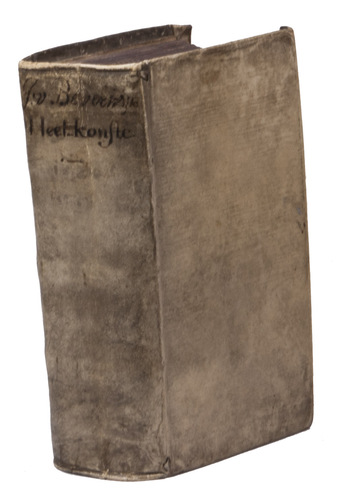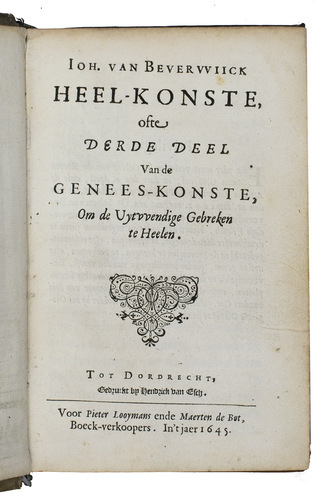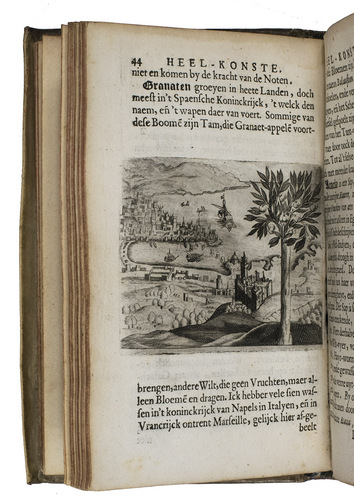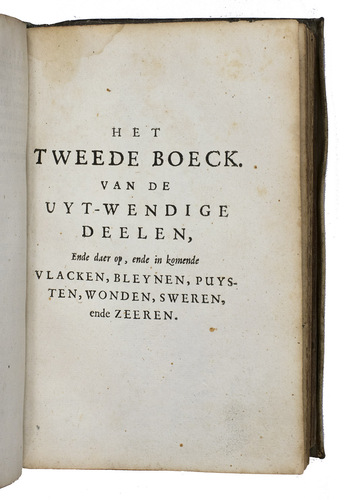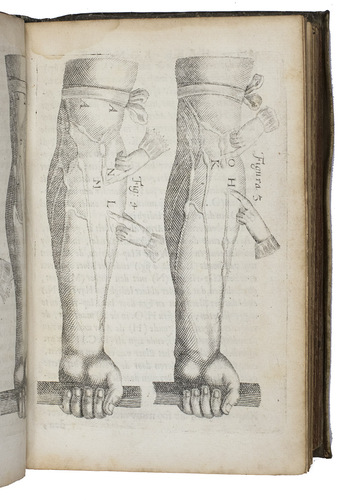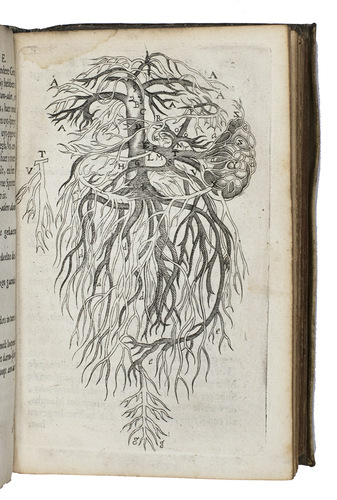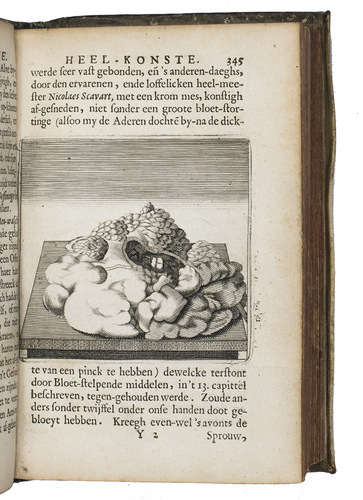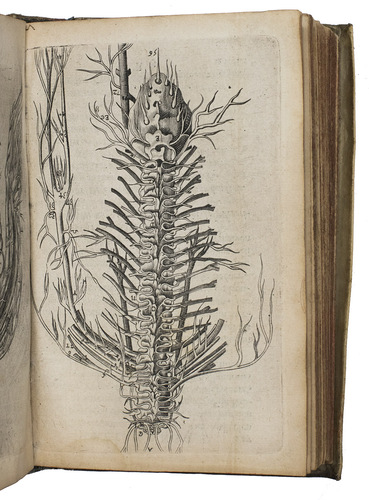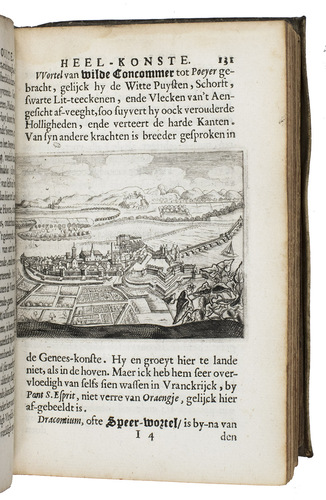 BEVERWIJCK, Johannes van.
Heel-konste, ofte derde deel van de genees-konste, om de uytwendige gebreken te heelen.
Dordrecht, Hendrick van Esch for Pieter Looymans and Maerten de Bot, 1645.
With: PLEMPIUS (PLEMP), Fortunatus. Verhandeling der spieren. ...
Dordrecht, Hendrick van Esch for Pieter Loymans and Maerten de Bot, 1645.
Small 8vo. With an engraved frontispiece, an emblematic engraving in the preliminaries, 5 engravings of herbs and plants, including 3 with views of Granada, Orange and Cairo, 2 anatomical engravings in the text and 11 full-page engraved anatomical plates. Original overlapping vellum, manuscript title on spine, red edges. [44], 487, [7]; [6], 176 pp.
€ 1,750
Two interesting and complementary medical works, probably designed to match, bound together in contemporary vellum.
Ad 1: First edition of a practical manual of surgery by Jan van Beverwijck, in Latin Beverovicus, (1594-1647). He and Andreas Vesalius were among the few physicians of the Low Countries to enjoy international fame. He had studied at Padova, then the most advanced university for medicine, and became town physician and Lector in Surgery at his native Dordrecht. Of interest in the present work is the discussion of and manner of preparation of a large number of healing plants and fruits, preceding the main work on practical surgery.
Ad 2: Second edition of an interesting study of the muscular system by Fortunatus Plempius, or Plemp (1601-1671), a physician at Amsterdam and close friends with the famous professor Tulp. At the end is added: "Geschil of het hayr gezielt is, en waerachtelick gevoedt wort", a disputation about hair, debating whether it is alive and really fed. First published in 1630, the present second edition was probably printed to accompany the first edition of Van Beverwijck book.
In good condition. Ad 1: Krivatsy 1199; Bibl. Med. Neerl., p. 290; not in Norman Library; Waller; Wellcome; ad 2: Krivatsy 9103 (also bound with Van Beverwijck); cf. Bibl. Med. Neerl., p. 87 (1630 ed.).
Related Subjects: