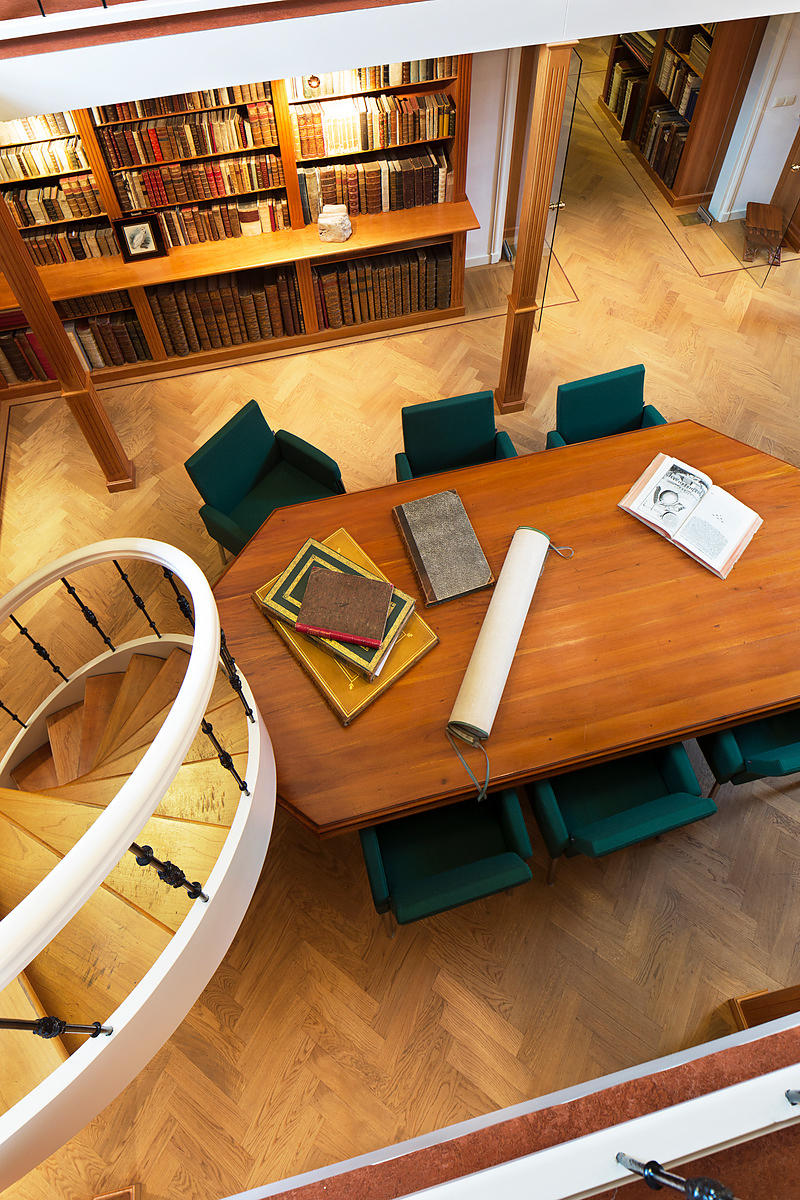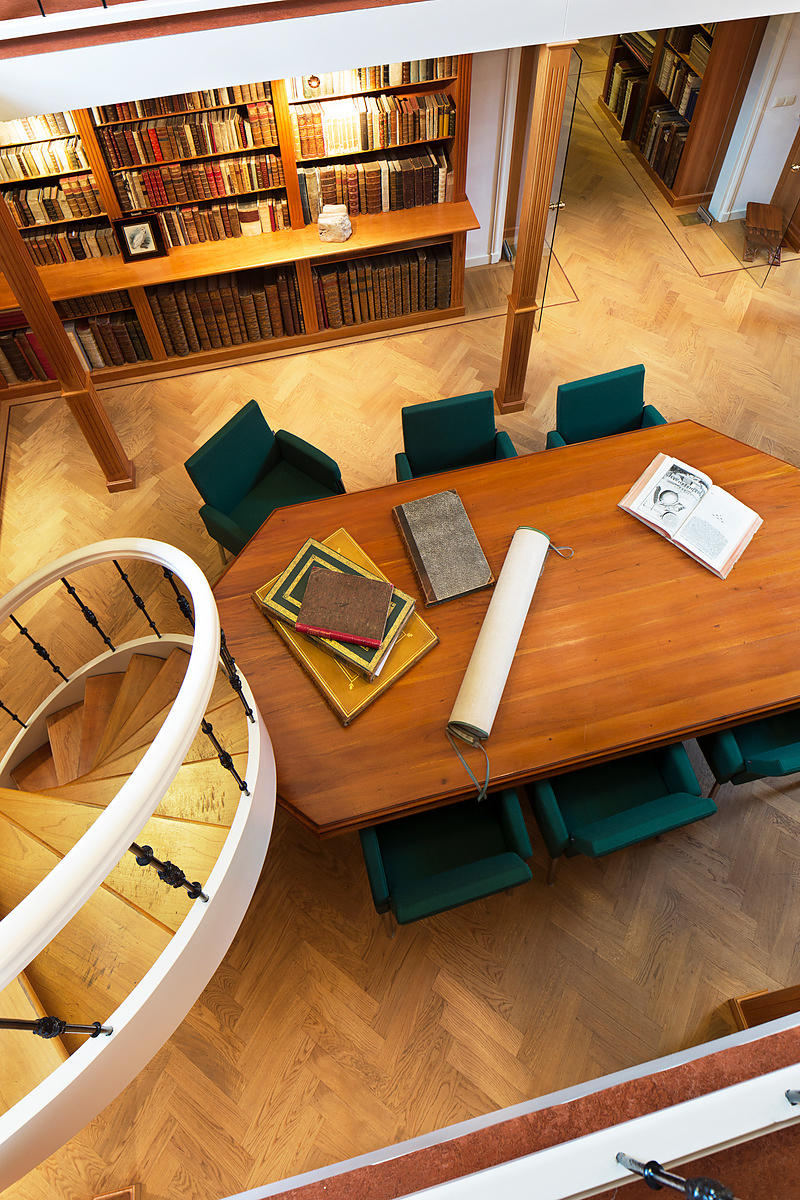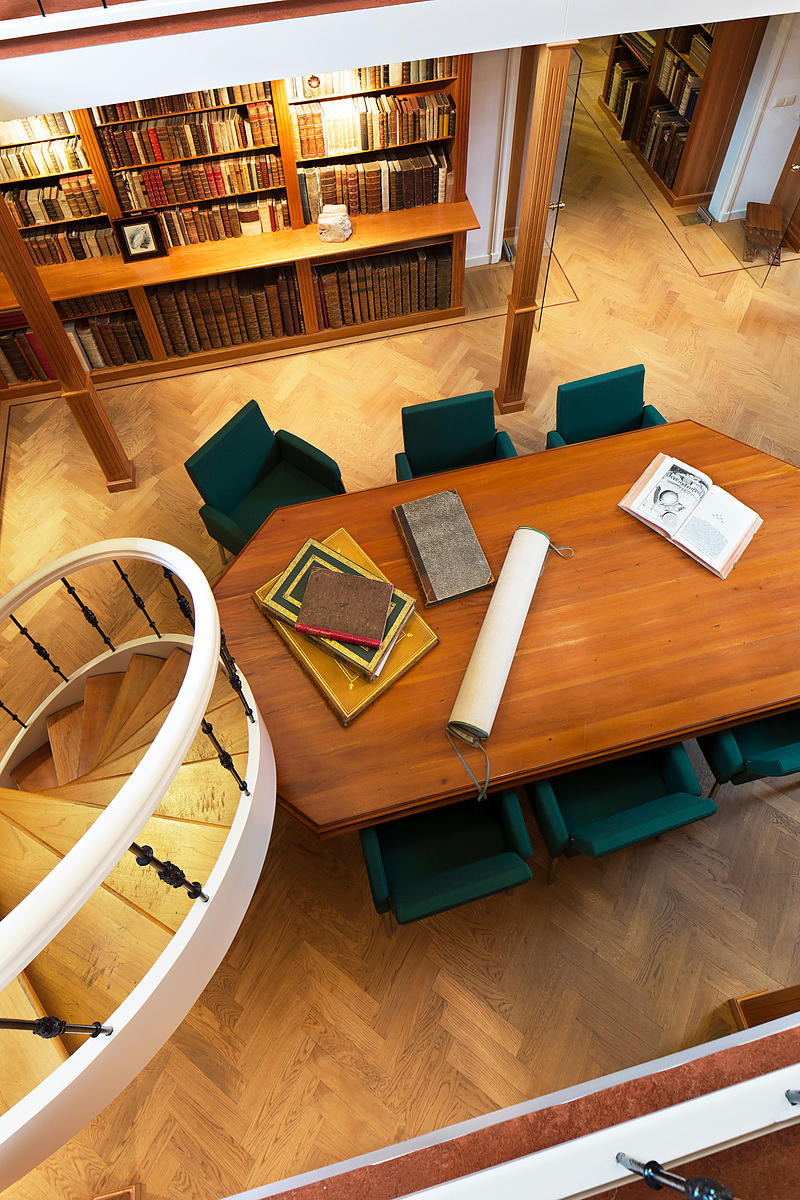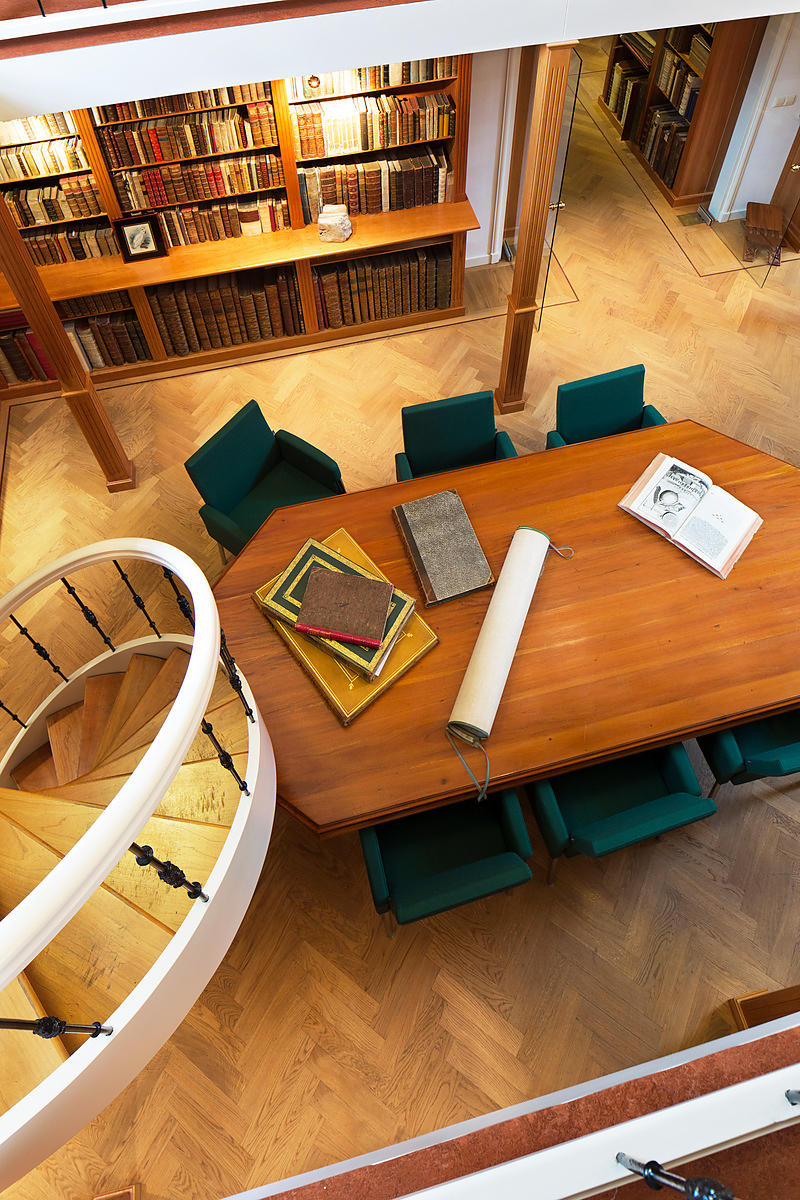 BEYER, Guilielmus (Willem).
Tractatus de auctoritate, ac necessitate episcoporum. Including: (2) Philippus Rovenius. Tractatus de missionibus ad propagandam fidem.(3) Carolus Borromeus. Aureus tractatus de ratione administrandi sacramentum confessionis, ...(4) Franciscus van Sales. Instructio pro confessariis. ...
Brussels [= Amsterdam], Joachim van Metelen, 1669. 8vo. With a woodcut Jesuit device on title-page, the engraved coat of arms of the dedicatee, Carlo Francesco Airoldi, Apostolic Internuncio to the Spanish Netherlands and future Archbishop, and woodcut tailpieces and initials. Contemporary vellum, red sprinkled edges. [48], 384 pp.
€ 500
Four treatises on the authority, necessity and importance of bishops, published together in 1669 by Joachim van Metelen, a Catholic publisher in Amsterdam who often, as here, used his own name in false Louvain, Antwerp, Brussels and Cologne imprints (sometimes with the genuine name of his house "De 4 Evangelisten", which in fact was on Warmoesstraat in Amsterdam). The first and longest treatise is the first edition of Willem Beyers work on the authority, necessity and importance of bishops. The present edition includes three additional works, the first and longest with a divisional title on R1r and the other two with drop-titles on X3r and Z5r. The first is the third edition of Tractatus de missionibus (first edition 1626), in which Philippus Rovenius (1573-1651), an apostolic vicar of the Dutch Mission from 1614 to 1651, instructs missionaries on how to spread the faith to non-believers and heretics. The second, Aureus tractus de ratione administrandi Sacramentum confessionis by Carolus Borromeus (1538-1584) discusses the Sacrament of Confession. The third, on the same subject, including instructions for confessors, is the Instructio pro confessariis by Franciscus van Sales (1567-1622).
With several owner's inscriptions: "W.W." on the back of the first free endpaper, "Ex libris Joannis ter Vooren, pastoris in [Wetten]" on the second free endpaper and "Stationis Rom: Catholicae prope Wijhe" on the title-page, next to an annotation concerning Willem Beyer: "canon: Harlem, pastoris Assendelft". Binding somewhat loose. Small tear in title-page and pp. 363-364. First endpaper a little frayed. Some browning and stains. Otherwise in good condition. BCNI 12567 (cf. 7943: 1628 ed. of Sales); for Willem Beyer: NNBW II, cols. 142-143.
Related Subjects: