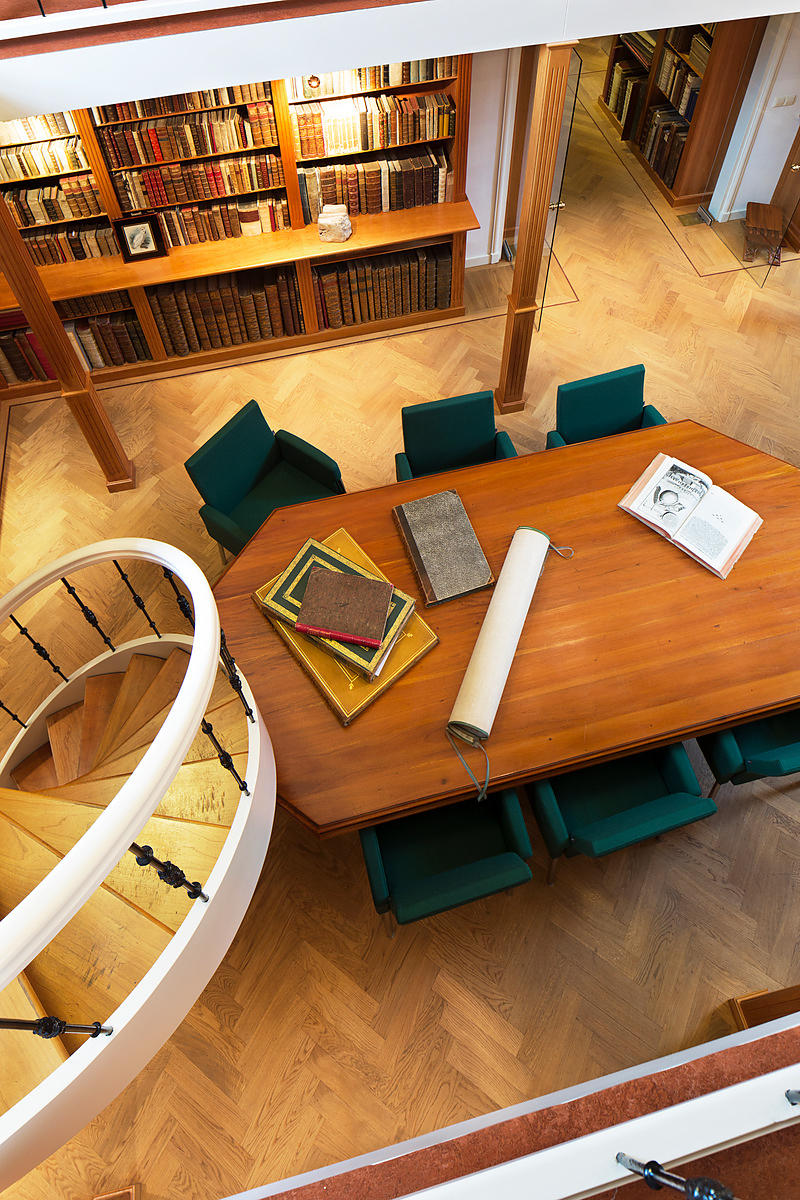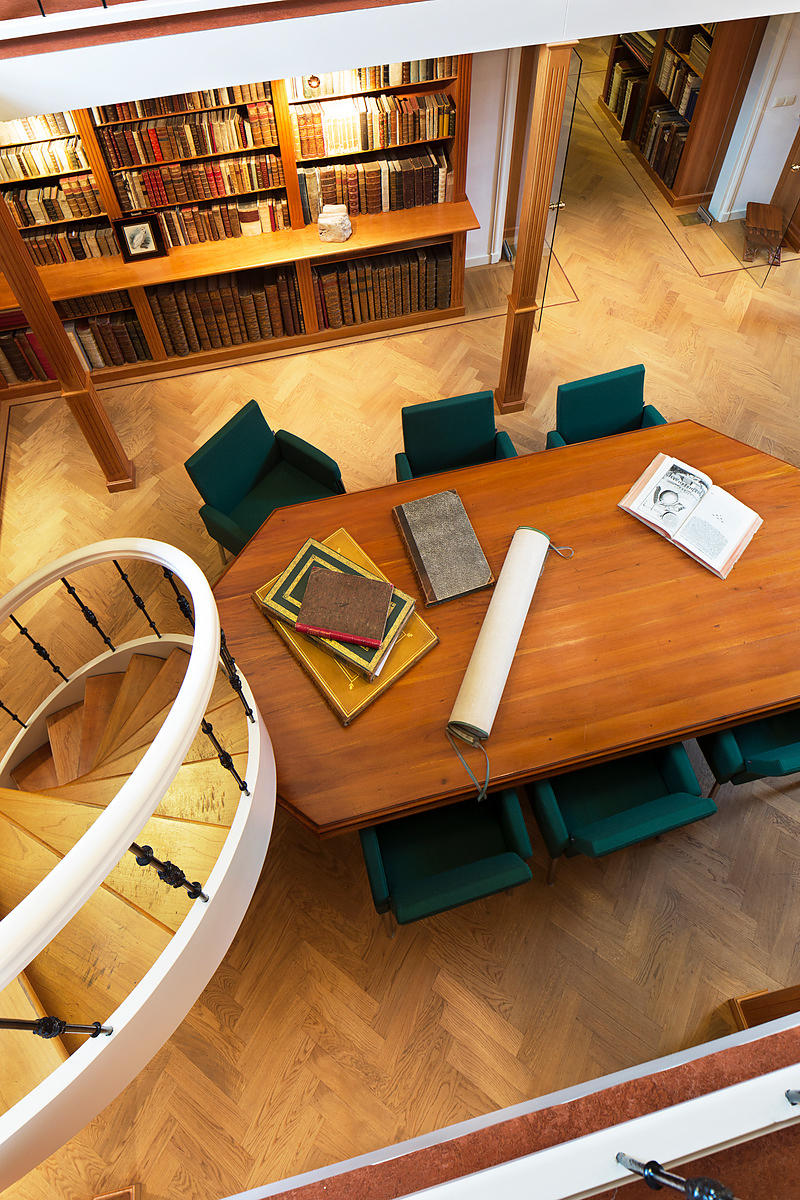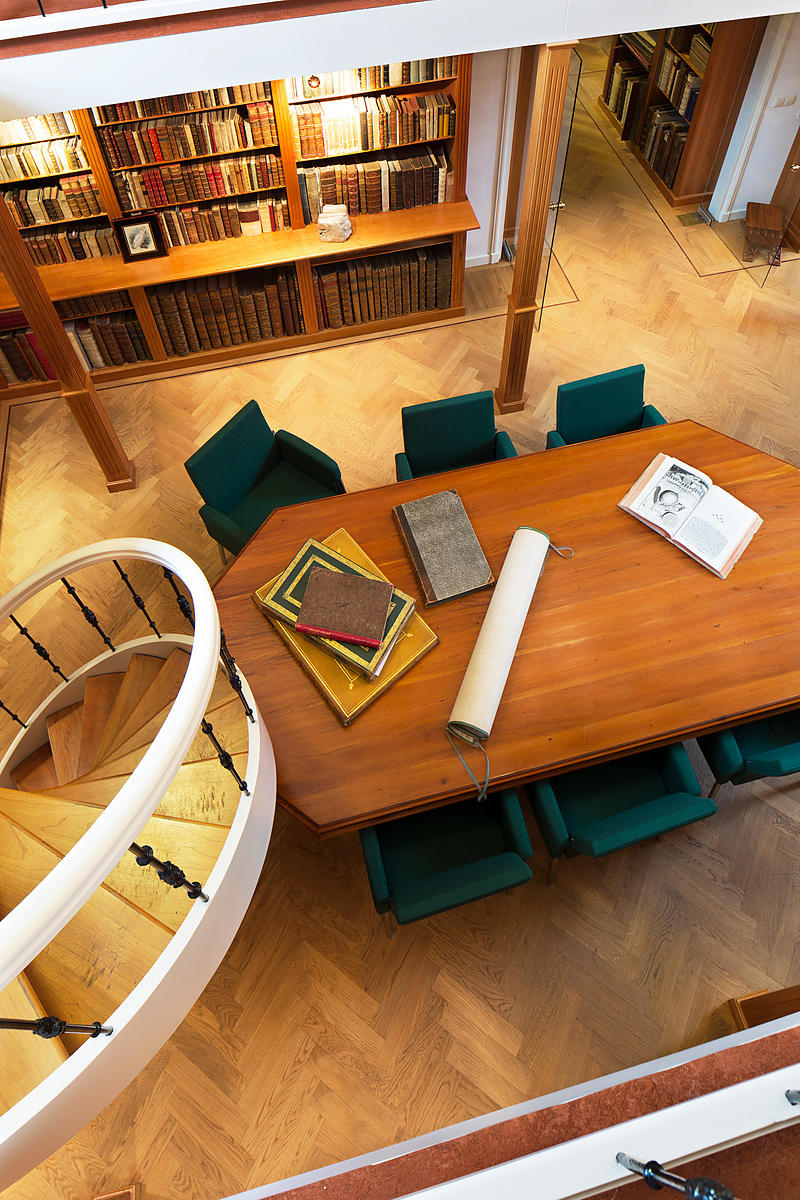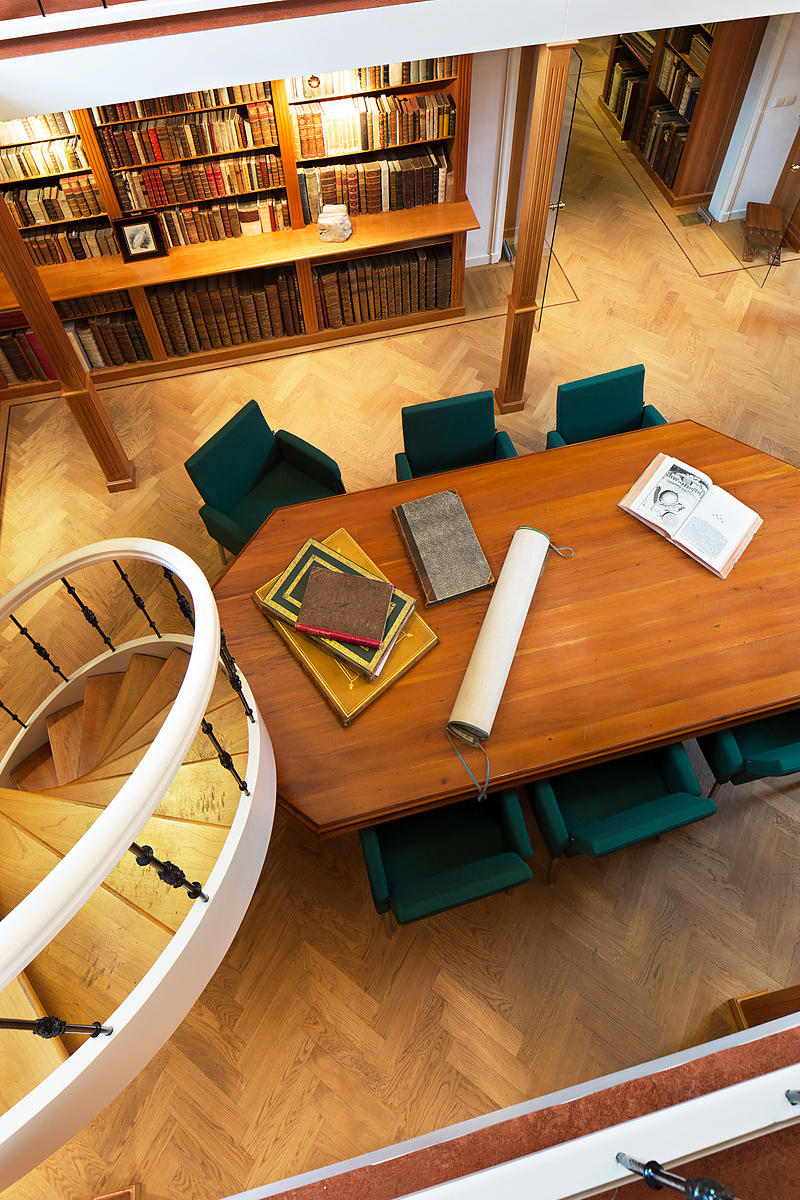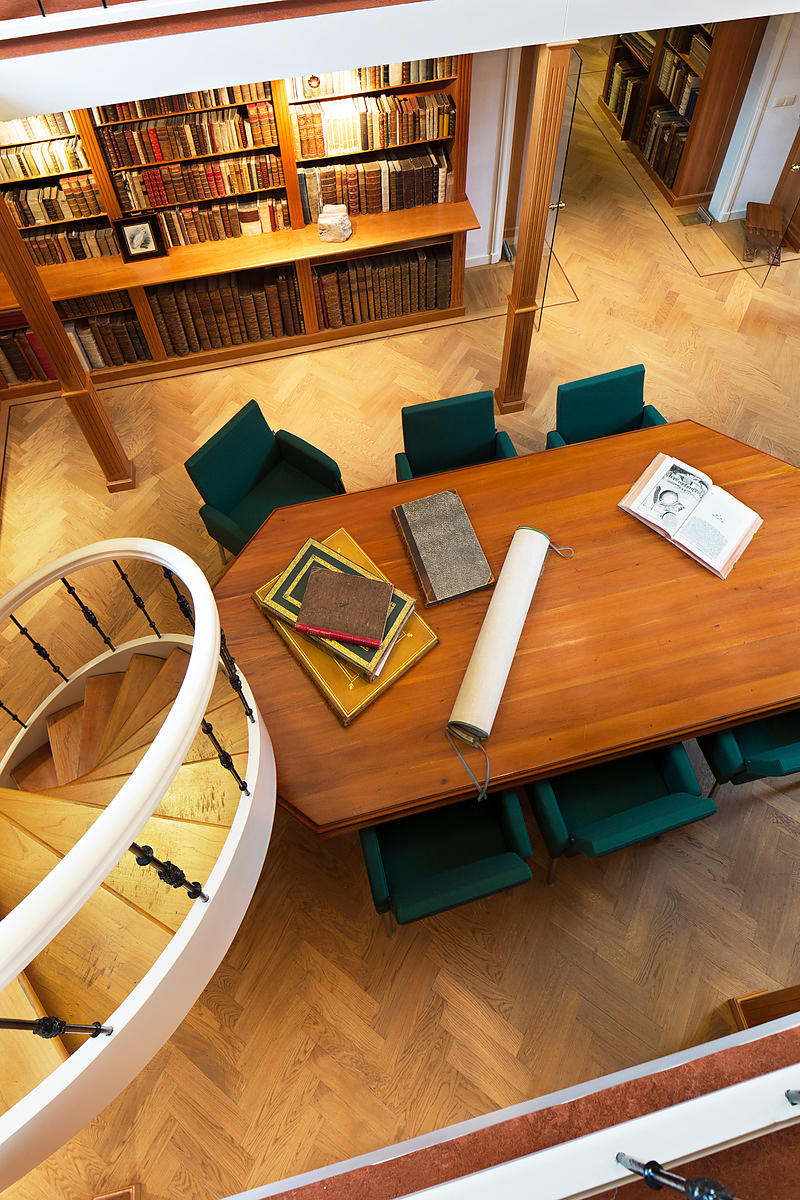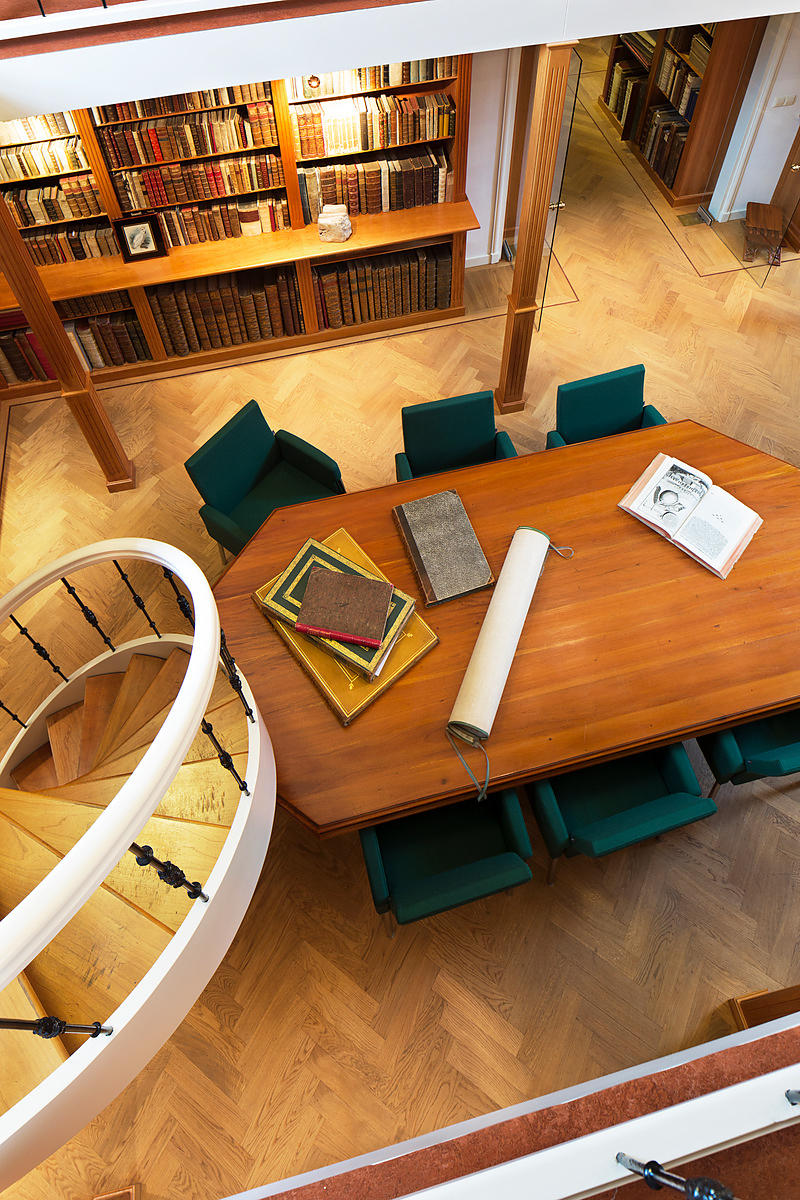 BIBLIOTHÈQUE ROYALE.
Notices et extraits des manuscrits de la Bibliothèque du Roi [(vols. 1-3); Bibliothèque Nationale (vol. 4); Bibliothèque Nationale et autres bibliothèques (vols. 5-7), Bibliothèque Impériale et autres bibliothèques (vols. 8-9); Bibliothèque du Roi, et autres bibliothèques (vols. 10-14)], ... Tome premier[-quatorzième].
Paris, 1787-1843. 14 volumes, some in 2 parts. 4to. With woodcuts on title-pages; occasional illustrations, including folding plates (at least 1 hand-coloured), to show facsimiles of manuscripts, maps, miniatures, etc.; some texts (for example Manchu in vol. 13) printed in red and black. Set in roman and italic type, with extensive use of the printing office's extensive collection of non-Latin types (Greek, Hebrew, Arabic, Samaritan, Syriac, Armenian, Sanscrit, Mongolian, Manchu (a variant of the Mongolian), Tibetan, Chinese and perhaps more). Uniform tree sheepskin (ca. 1835-ca. 1845), richly gold-tooled spines.
€ 25,000
First editions of the first 14 volumes of the officially authorized publications of the manuscripts of the French Bibliothèque du Roi and it successors, with commentaries and notes by leading French authorities, such as Antoine Isaac, Baron Silvestre de Sacy (1758-1838), the leading orientalist of his day, for the many Arabic manuscripts and several other non-Latin manuscripts. Louis-Mathieu Langlès (1763-1824), Armans-Pierre Caussin de Perceval (1795-1871) and others also made important contributions. Many volumes begin with the "oriental" manuscripts (those in non-Latin scripts) in a separate part. In one folding plate (showing an Arabic text) many vowel points and some letters have been rendered in outline and hand-coloured in red, apparently to show where the editor has filled out the original. These were important pioneering studies of Arabic and other non-European texts and also serve to display the materials of the printing office, which had one of the world's largest collections of matrices for non-Latin types. Many of the types were cut exclusively for the printing office and Napoleon confiscated others from the Propaganda Fide in Rome soon after he declared himself King of Italy in 1805.
With the bookplates of the Bibliothèque de Mouchy and Bibliothèque du Château de Mouchy-Noailles. The former is probably from Charles-Arthur-Tristan Languedoc de Noailles (1771-1834), Duc de Mouchy, and/or his younger brother Antonin (1777-1846), who succeeded him as Duke. With a few water stains in the first leaves of vol. 1, but generally in very good condition. The bindings of several volumes are slightly tattered, but most are in good condition. A remarkable and important set of scholarly editions of manuscripts, especially strong in Arabic and other non-Latin manuscripts.
Cat. de la bibliothèque du Chateau de Mouchy (1872), item 2461 (this copy).
Related Subjects: