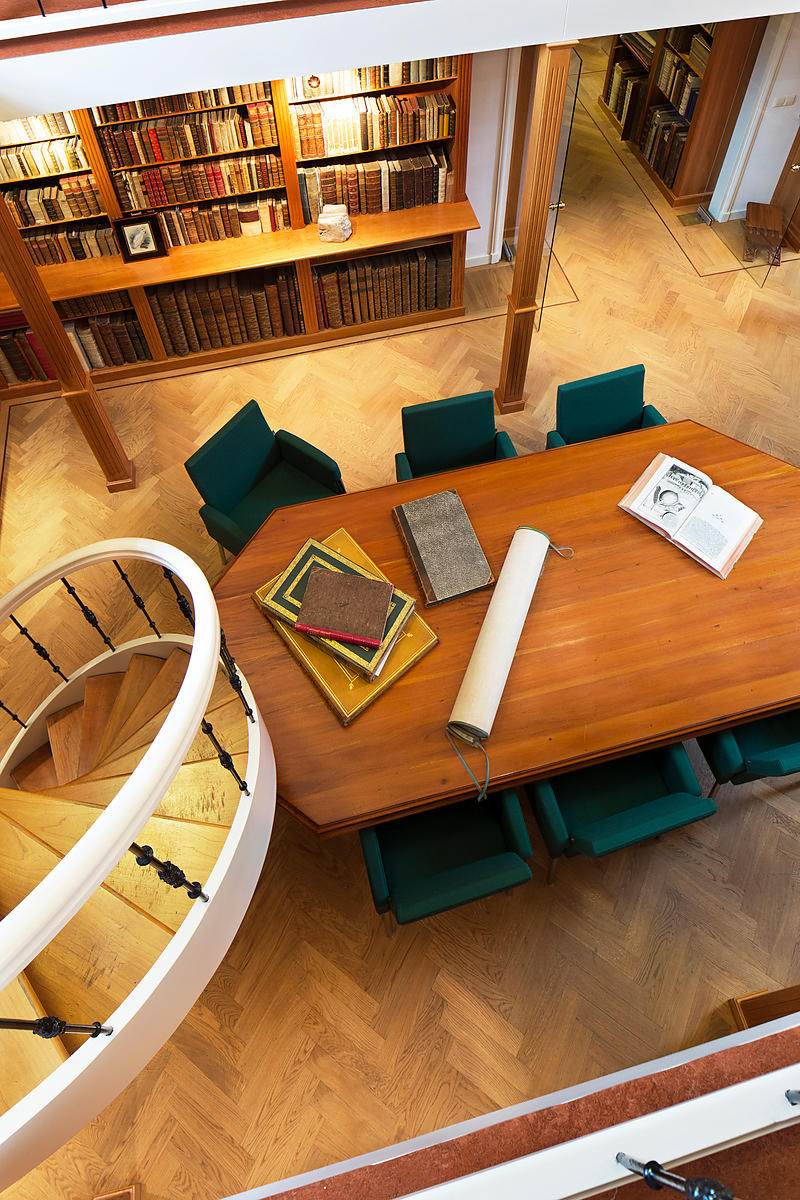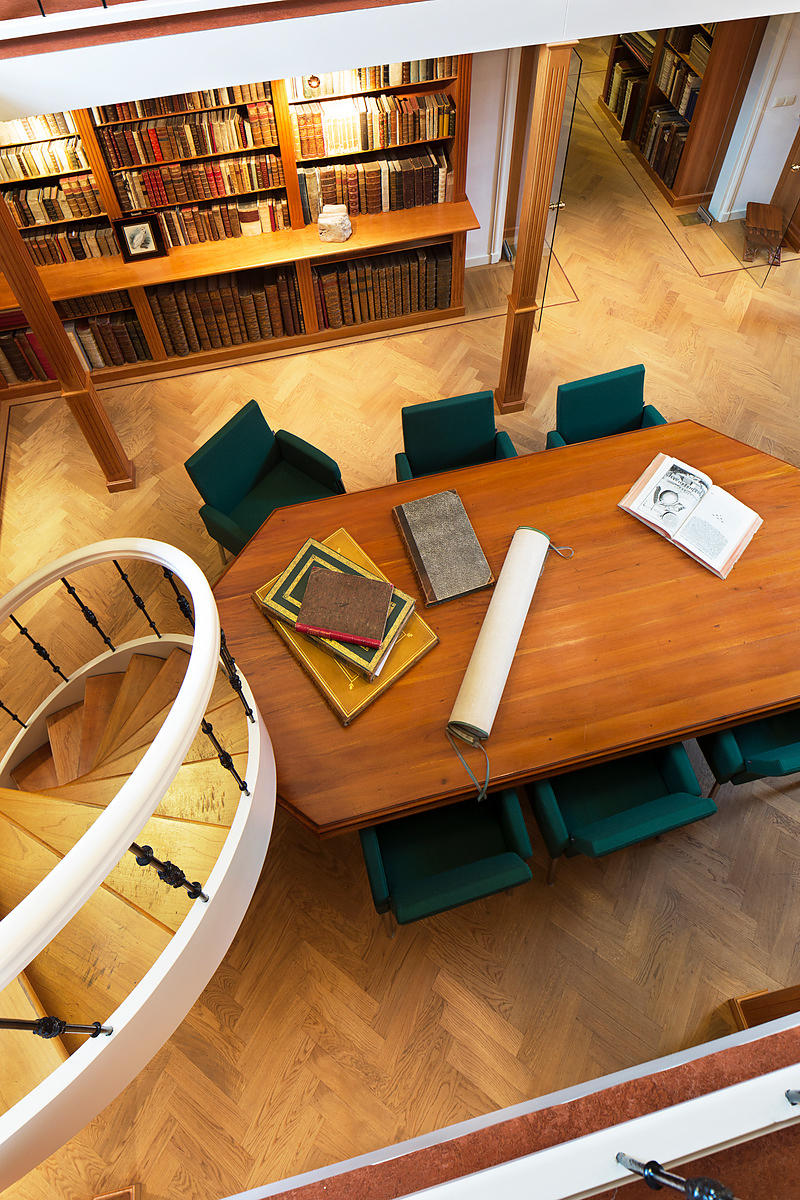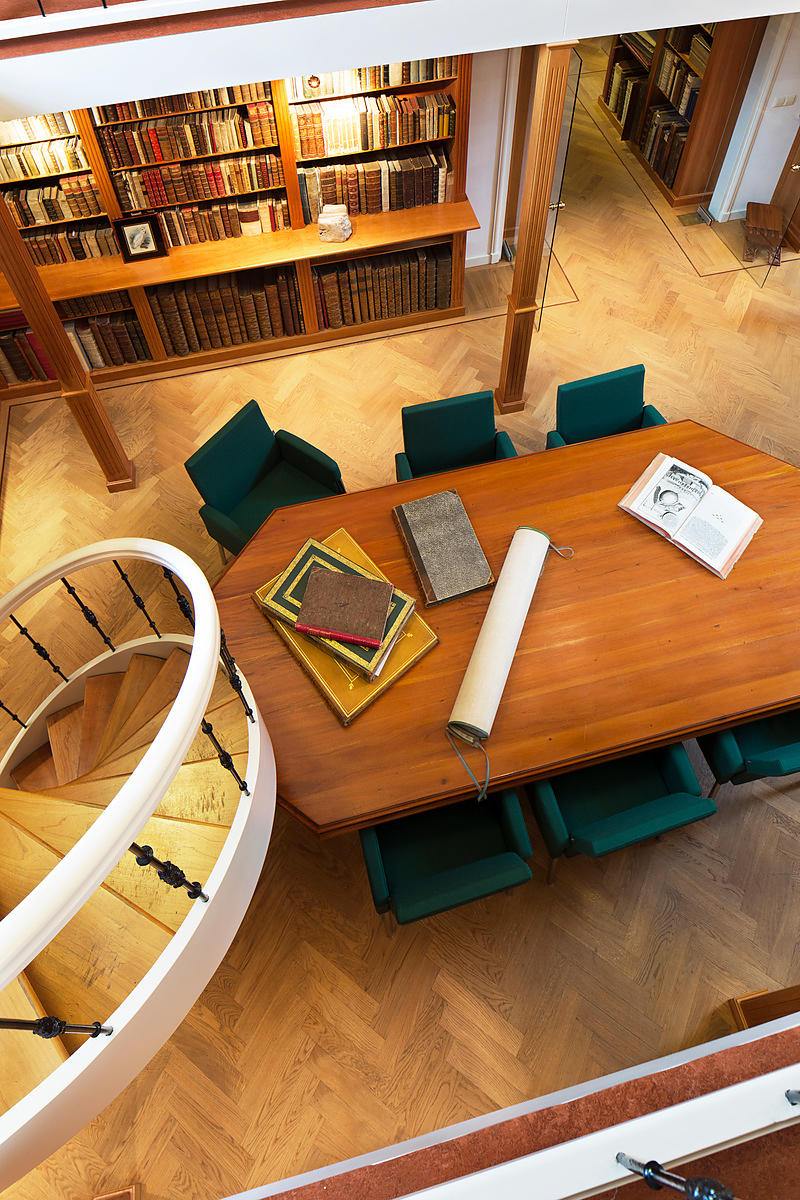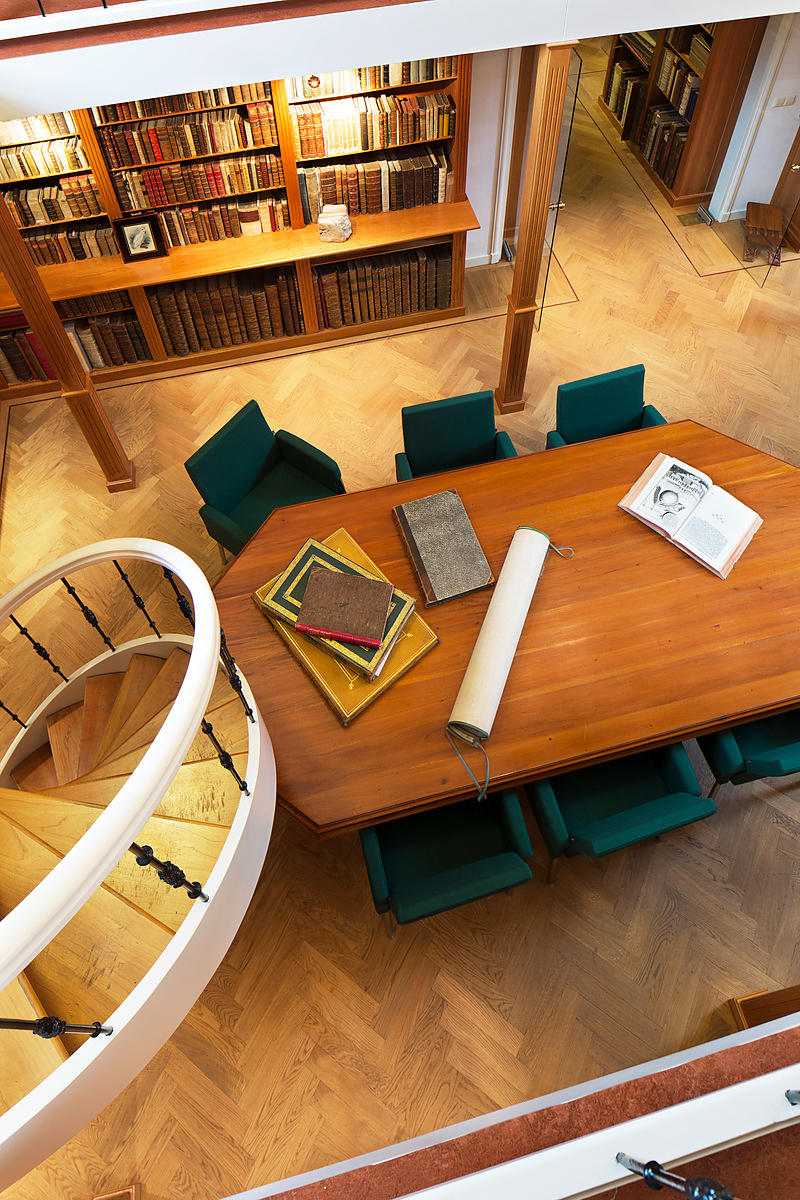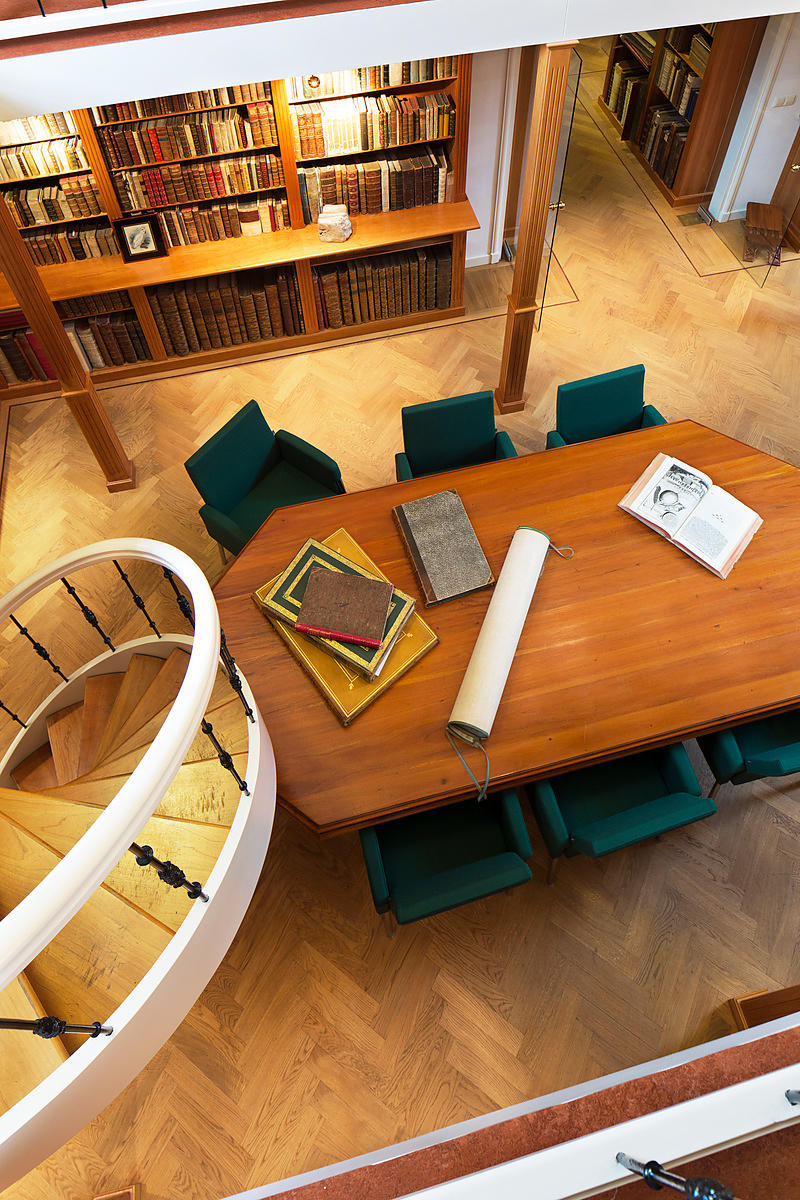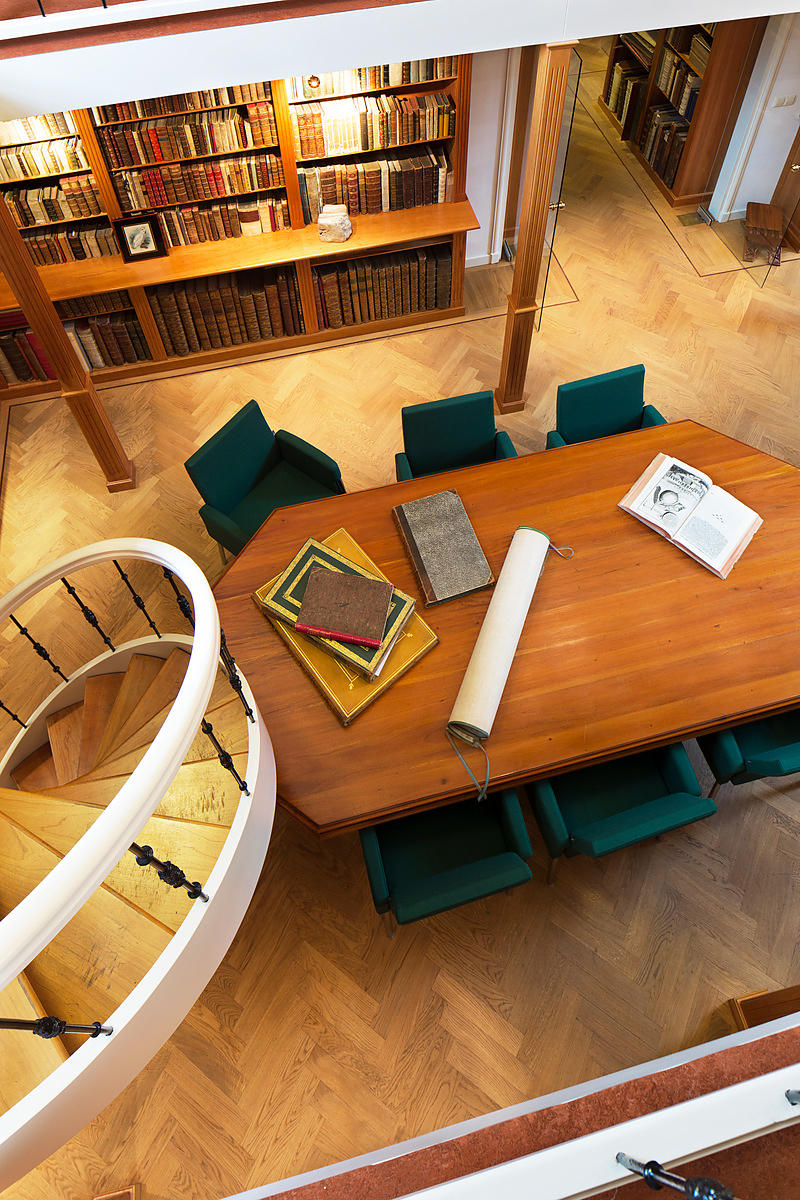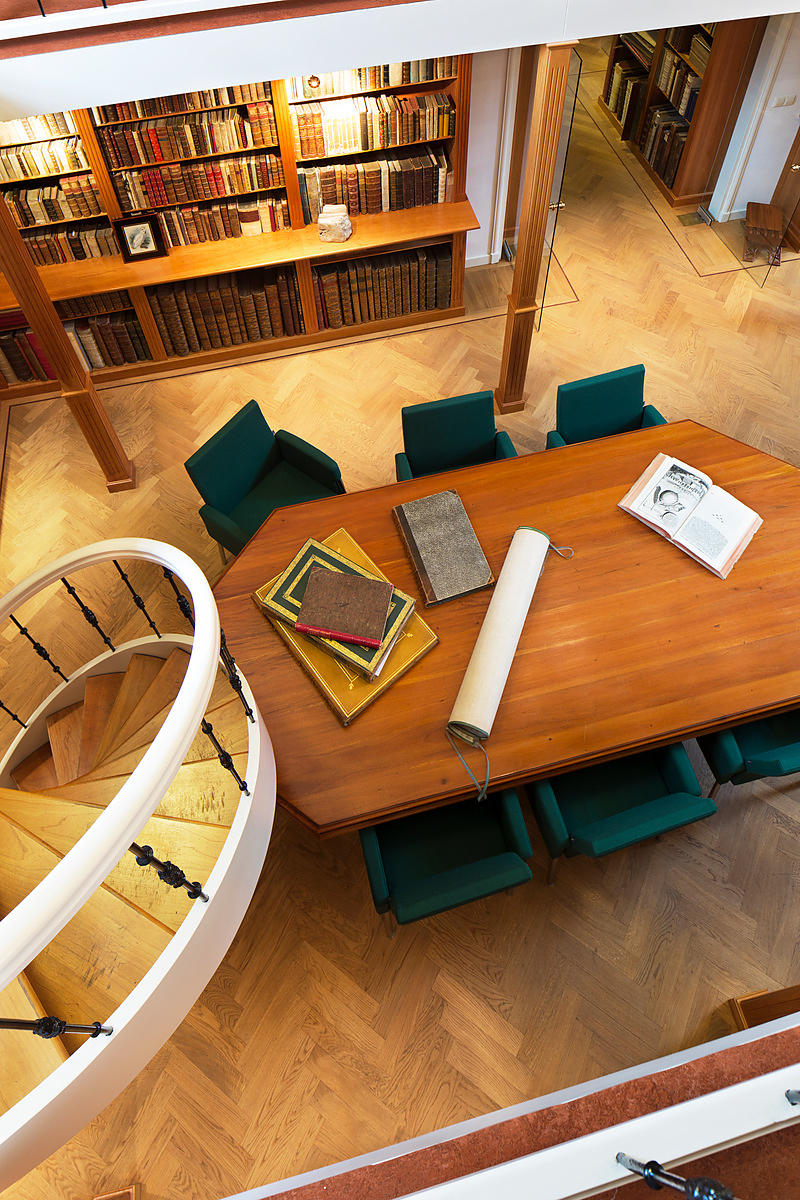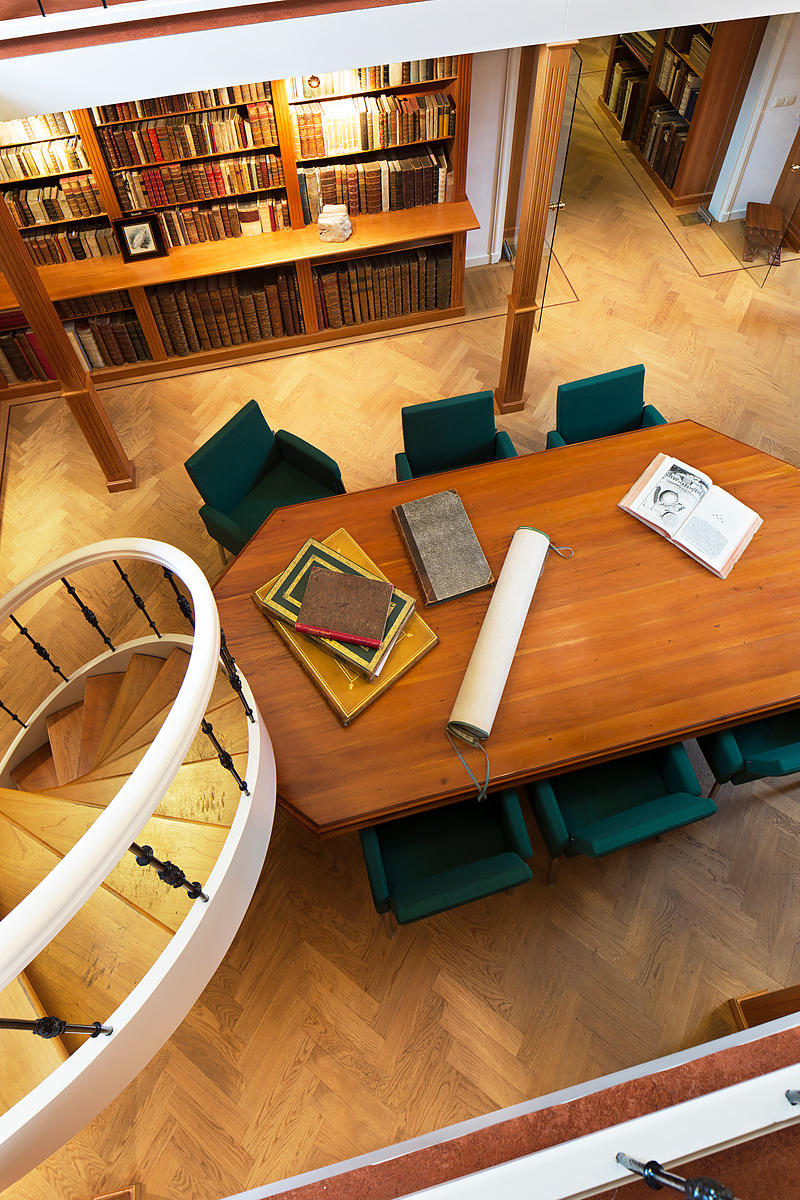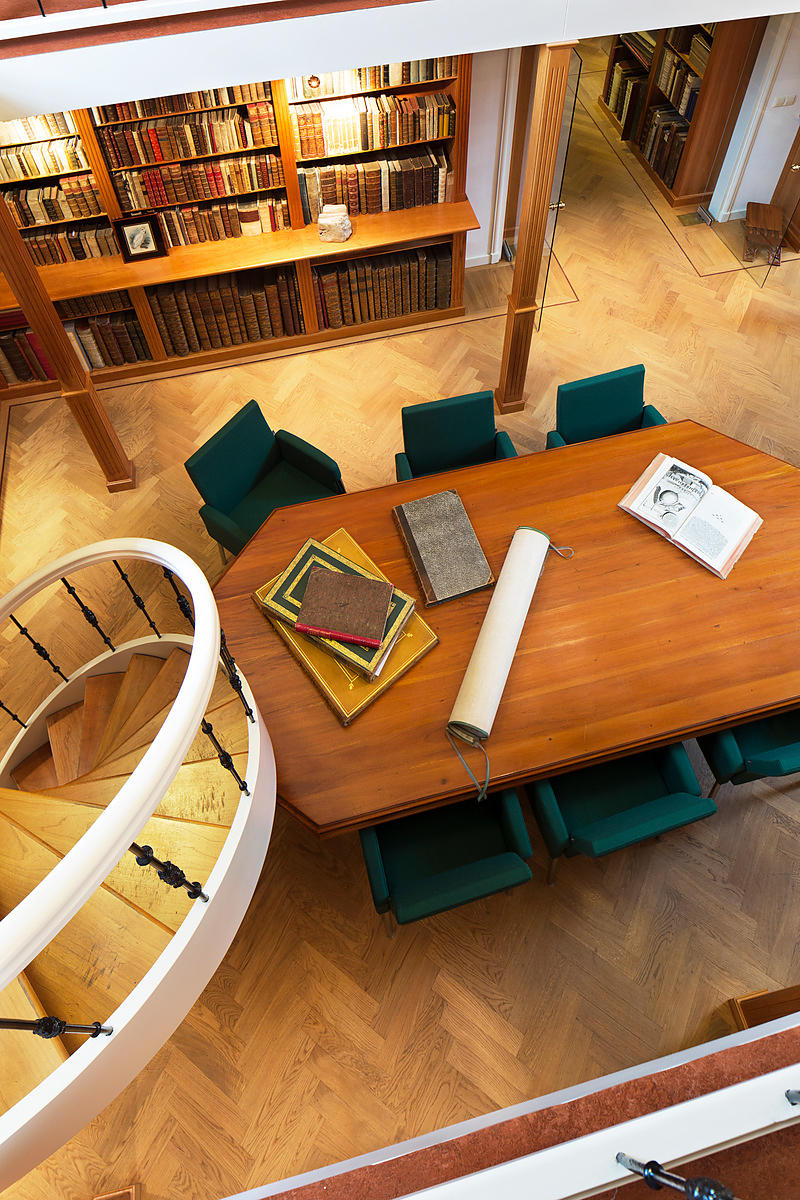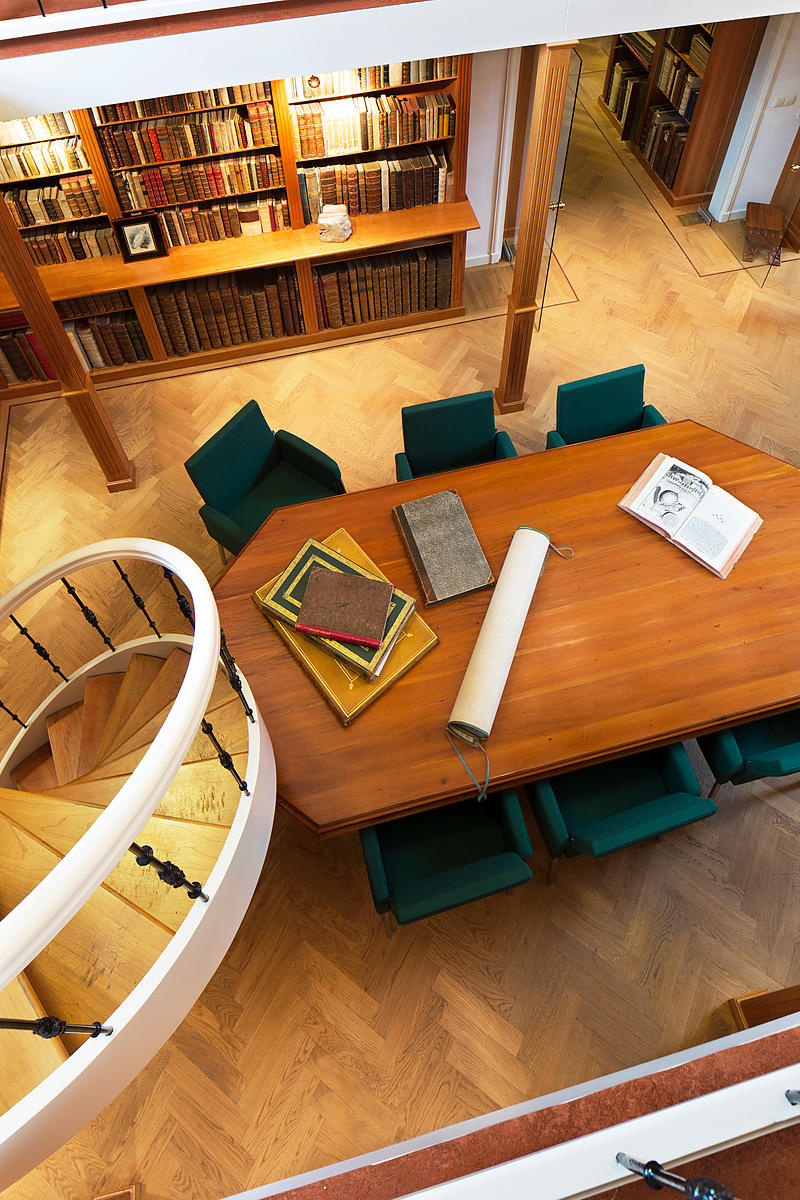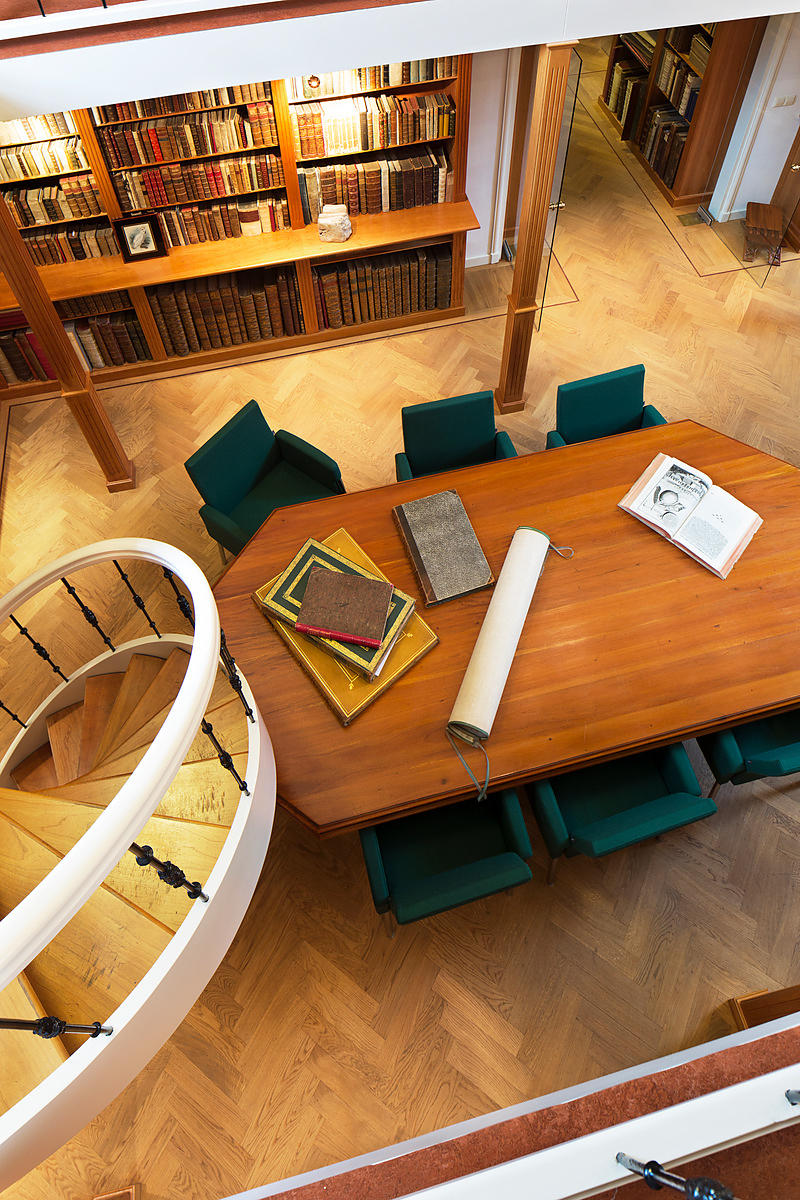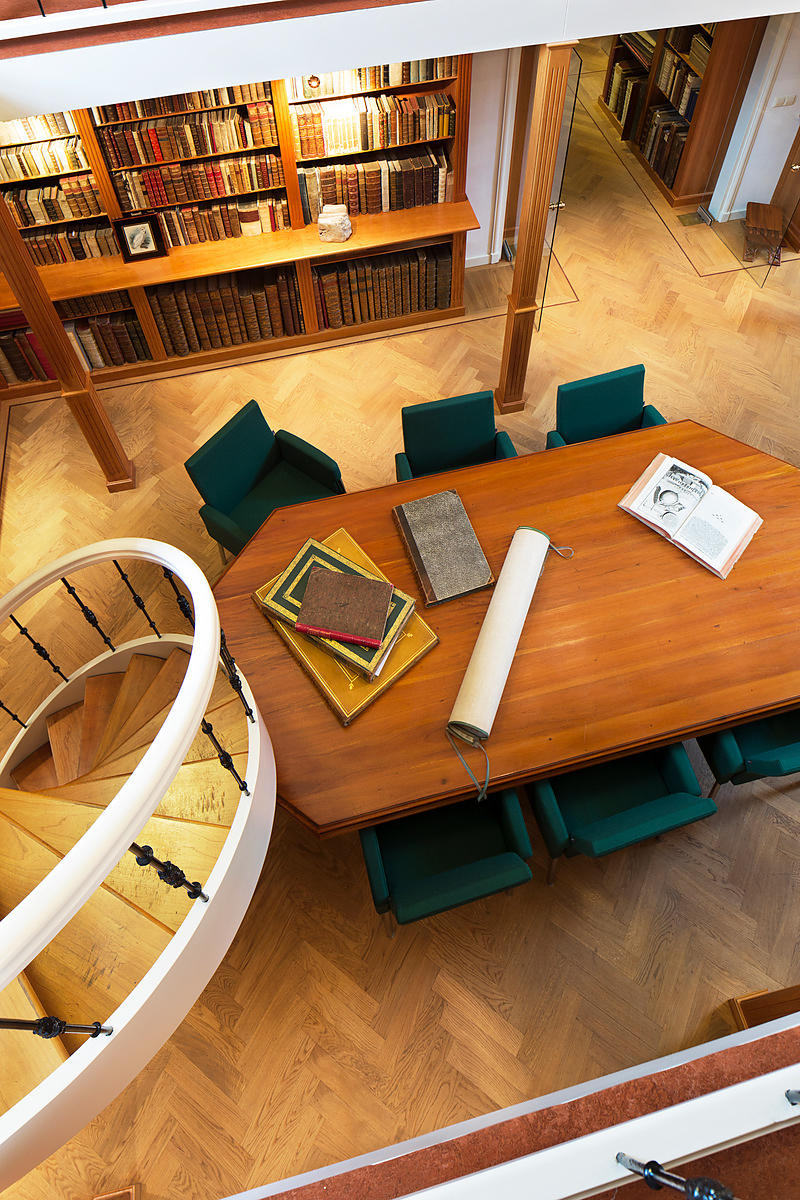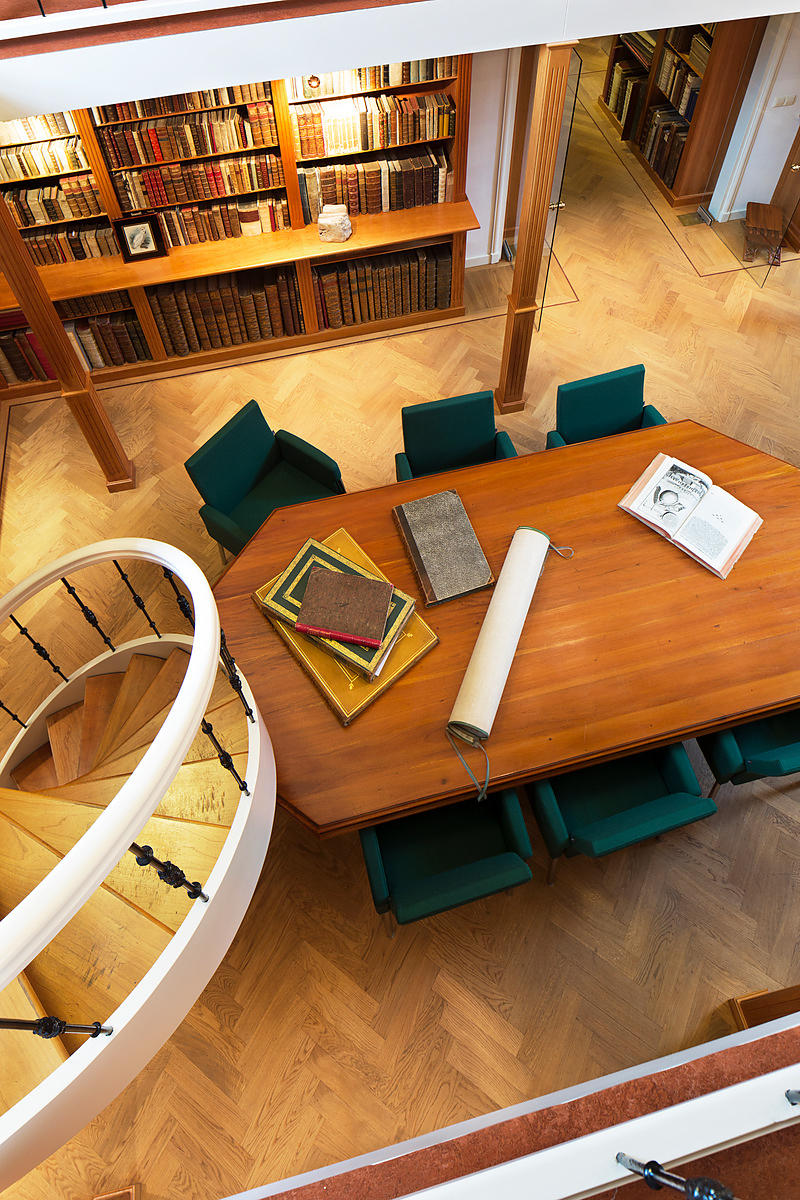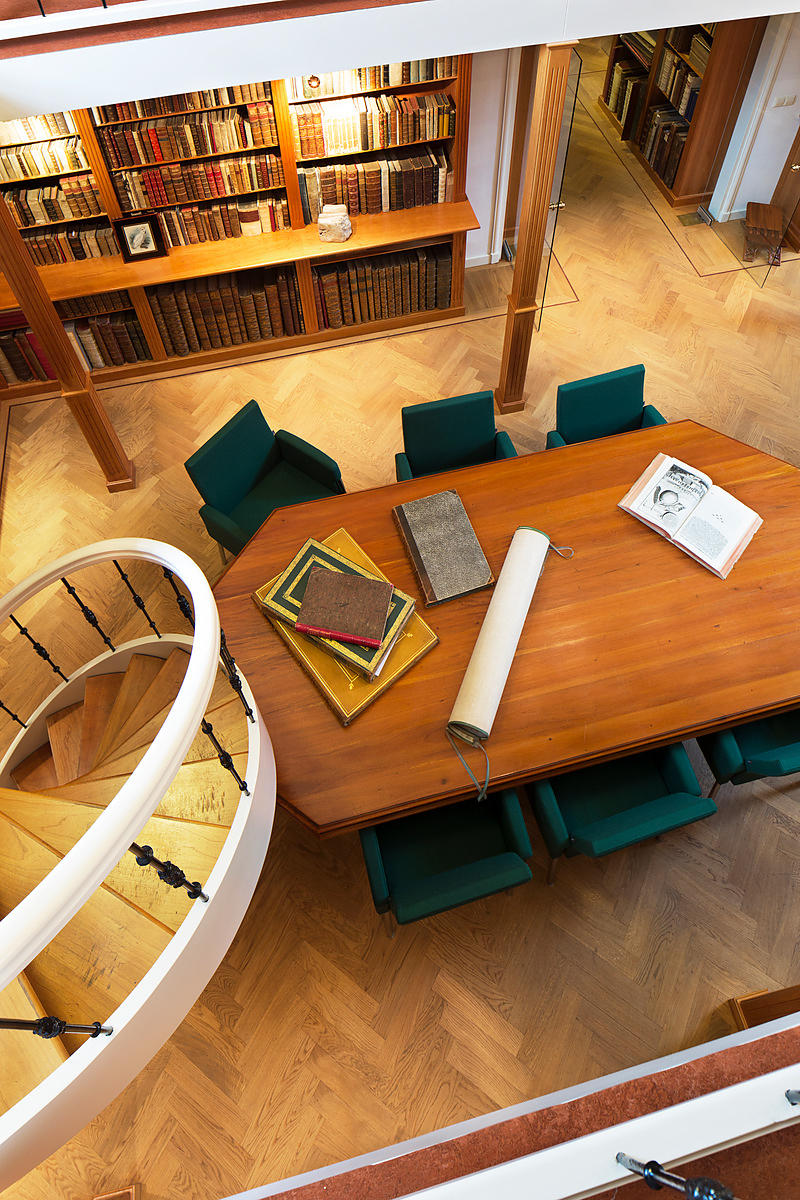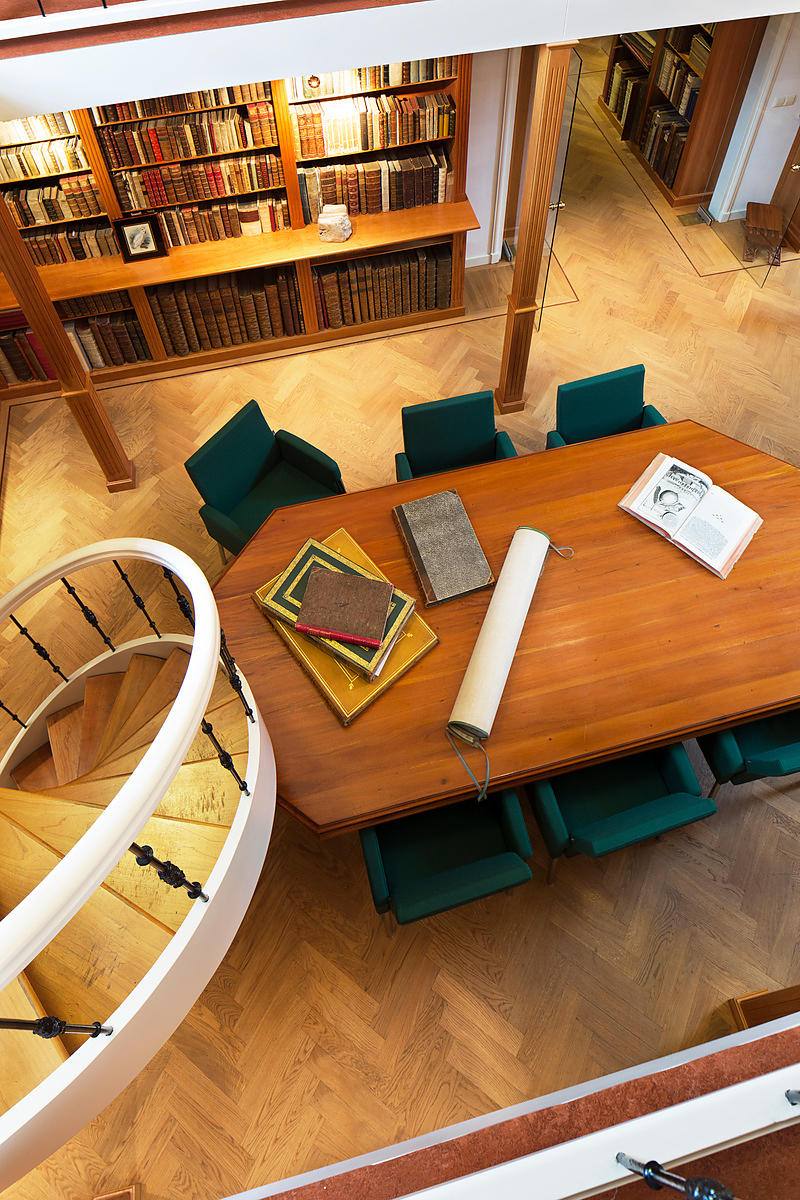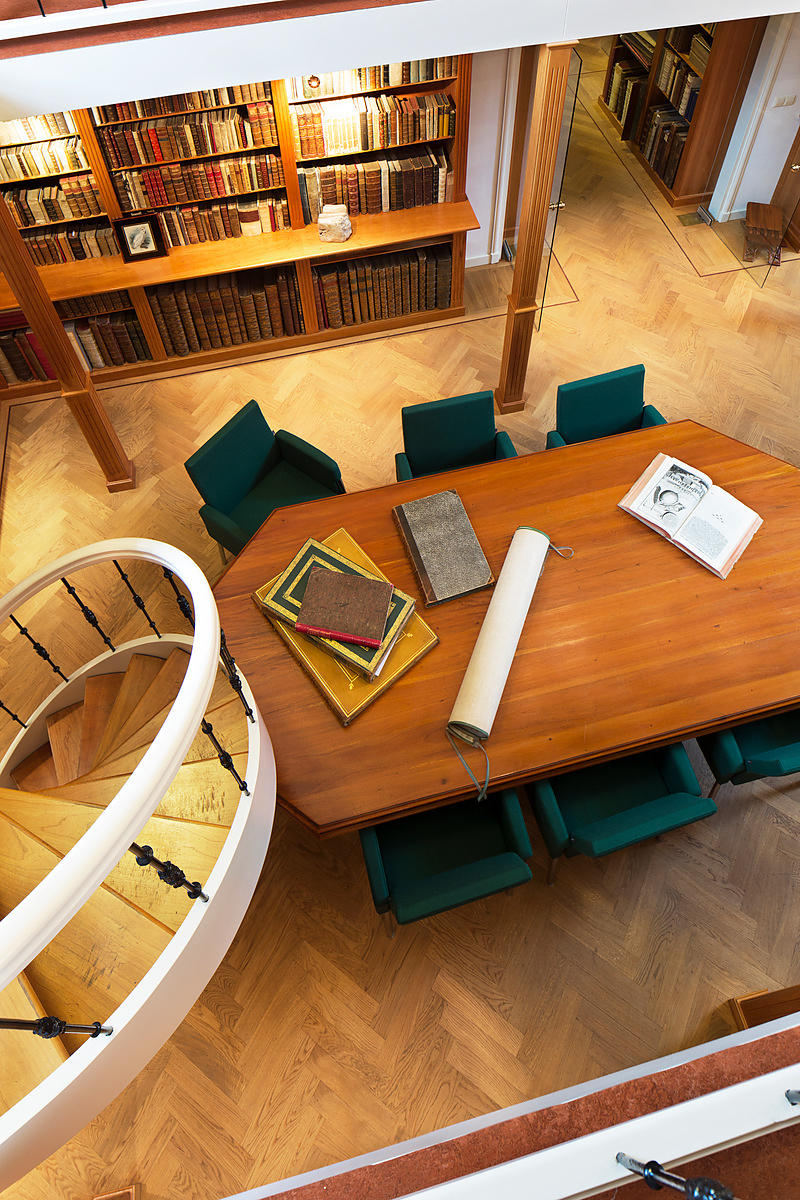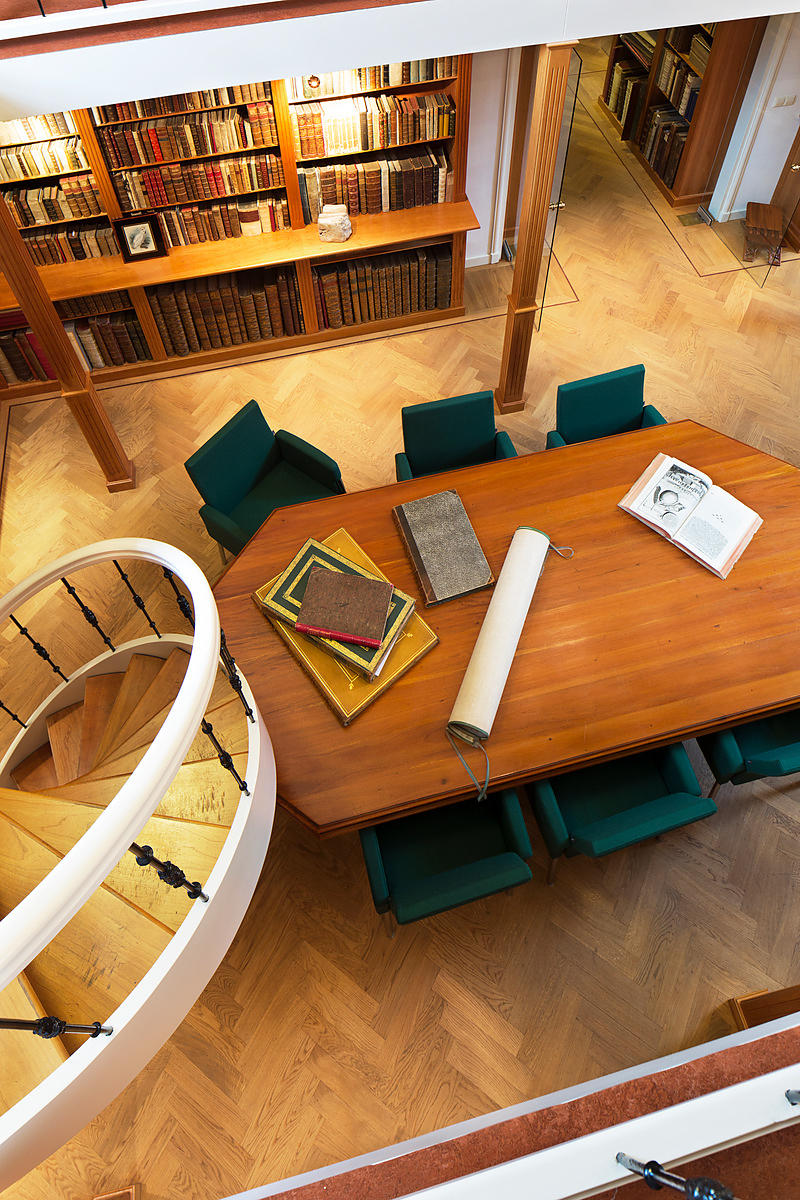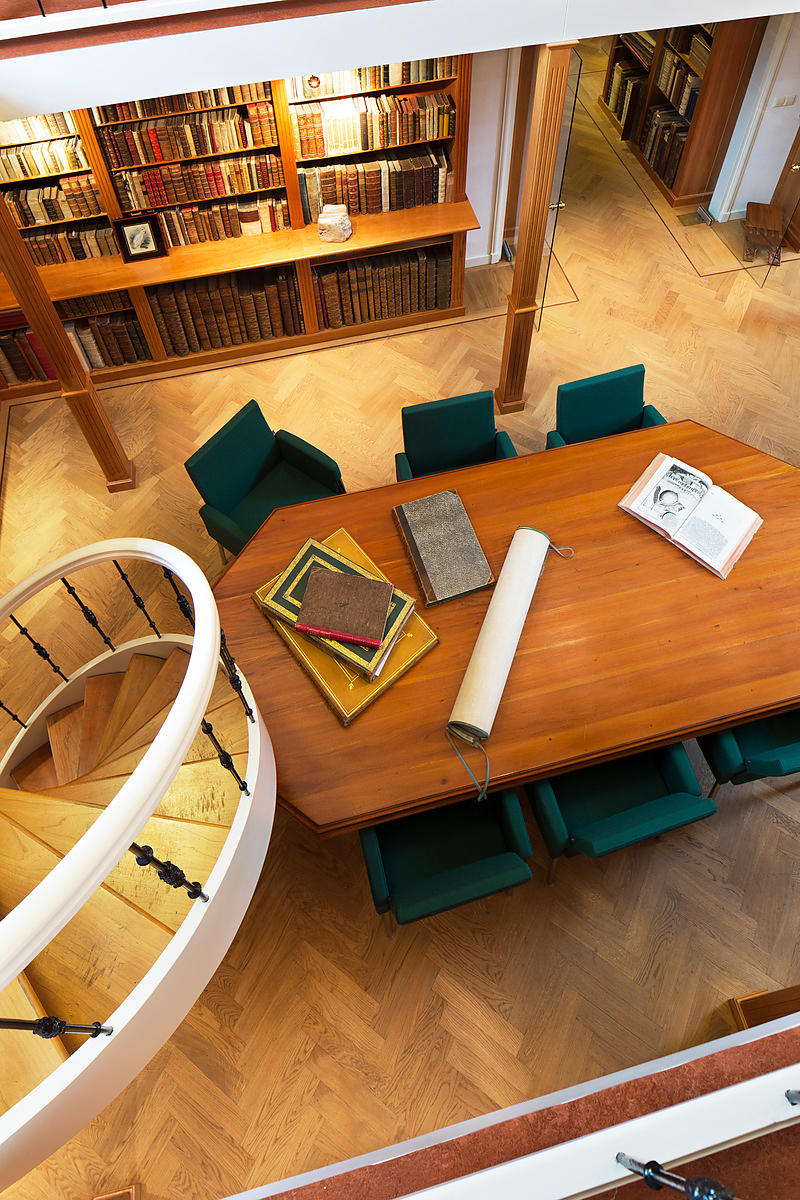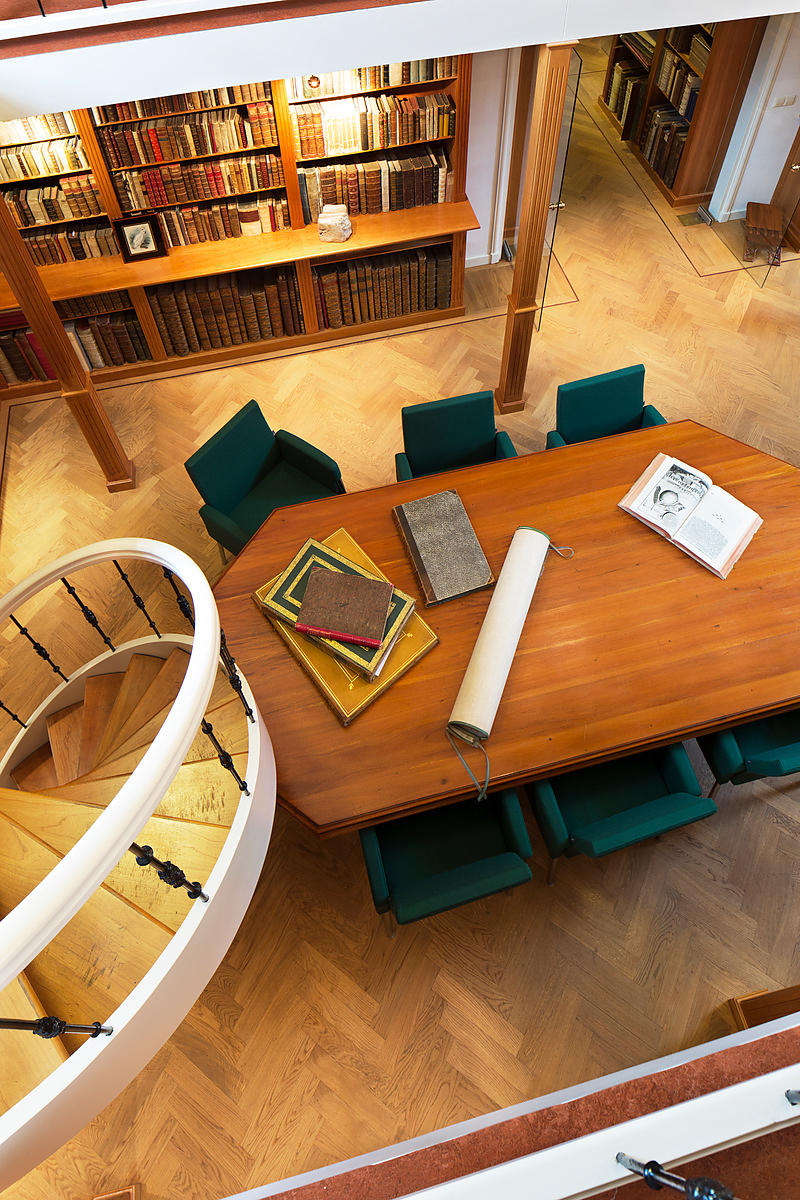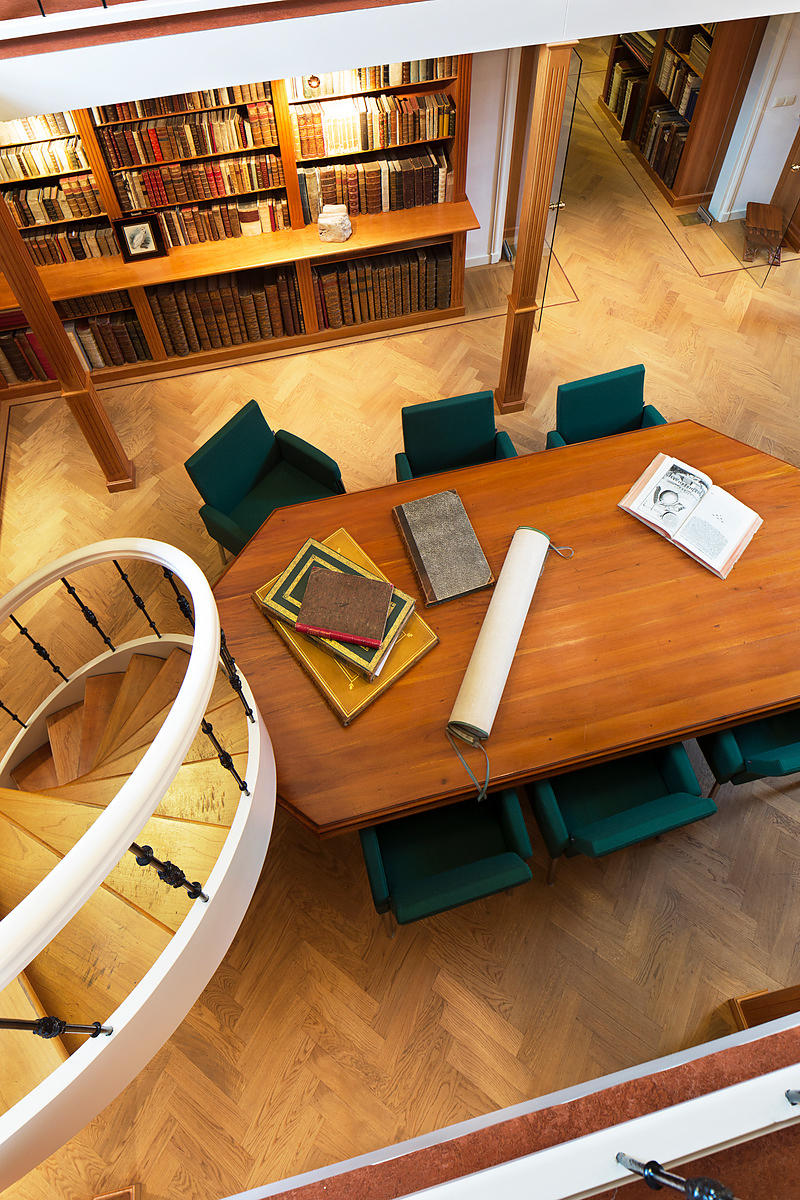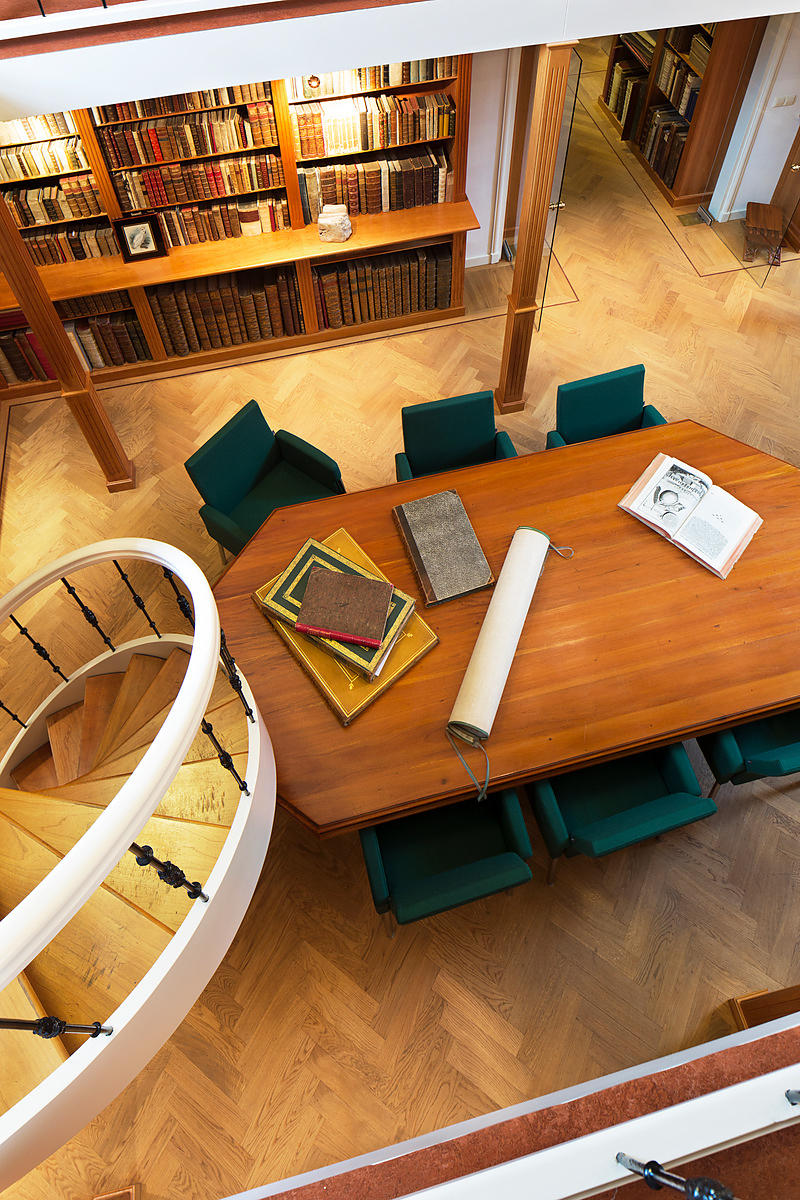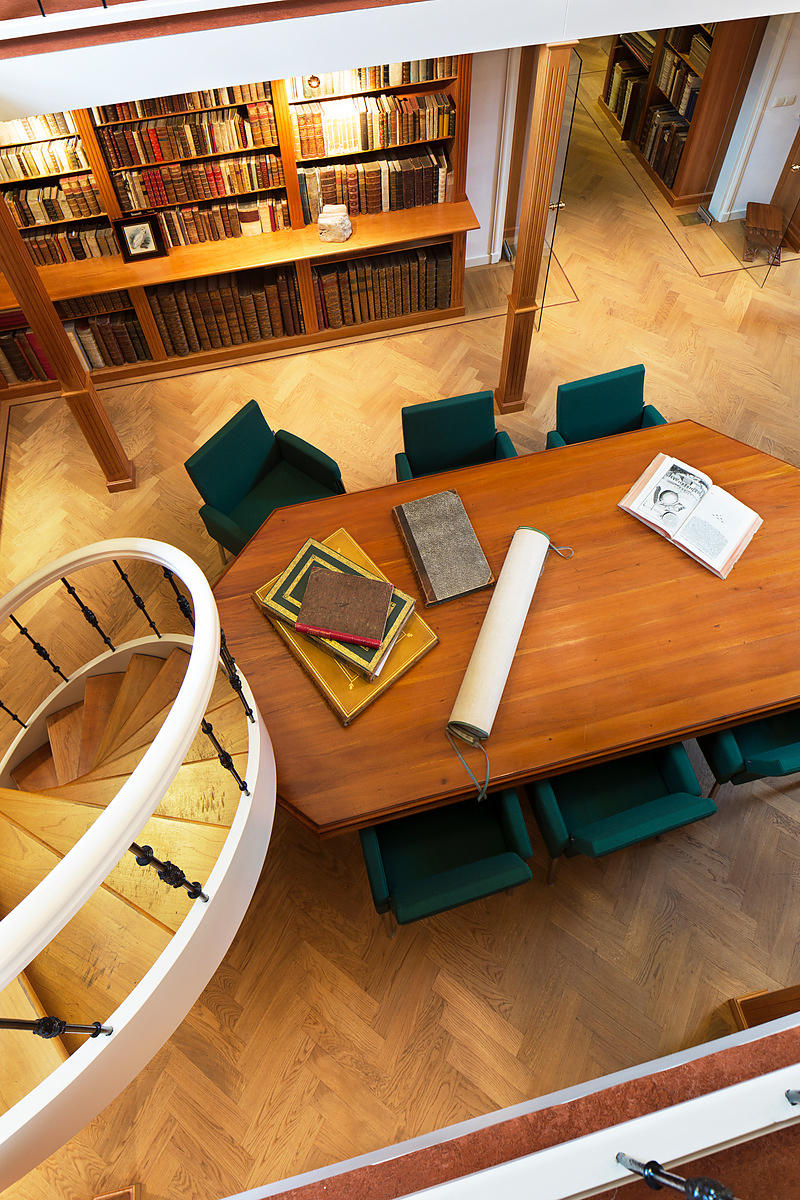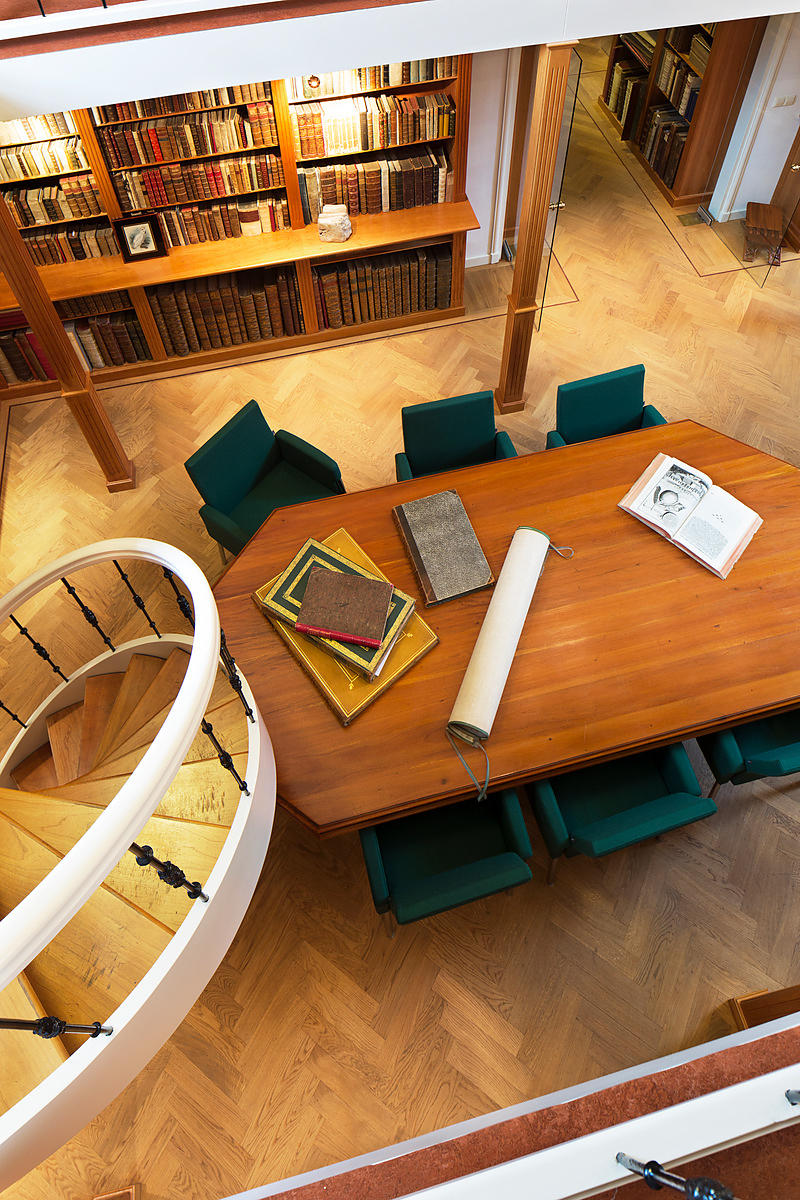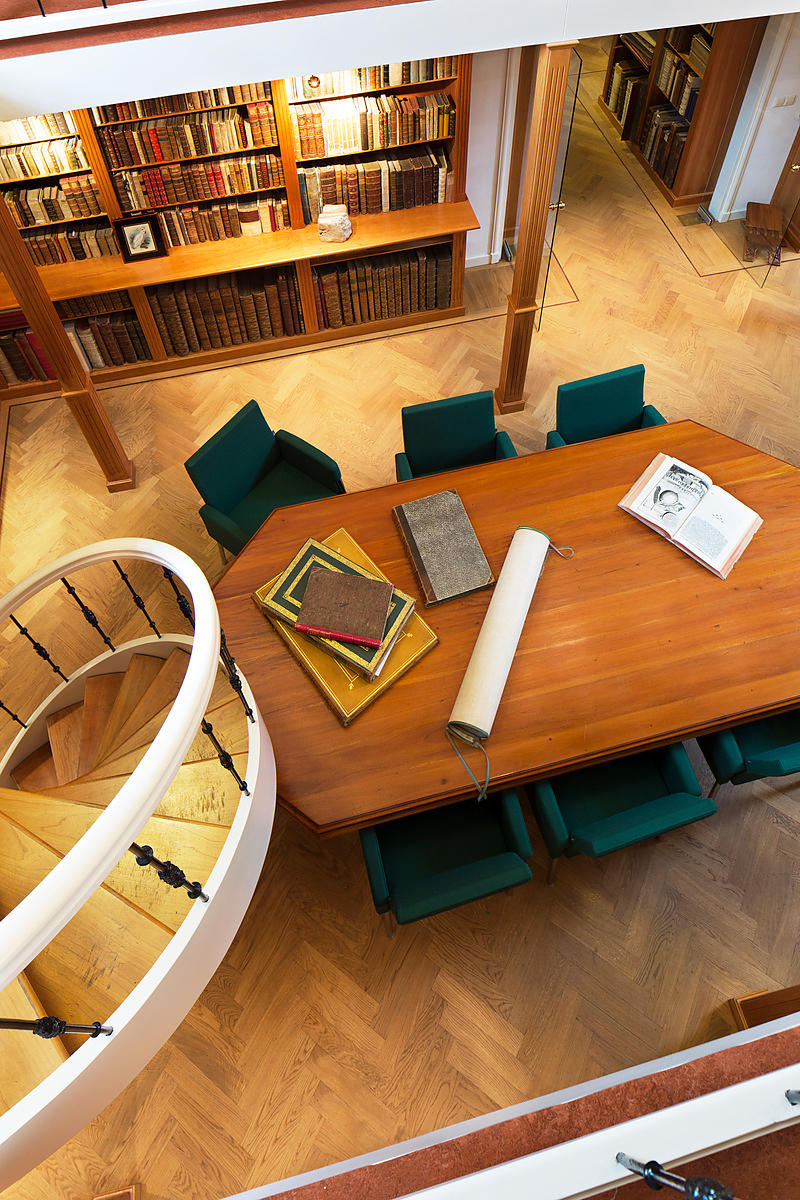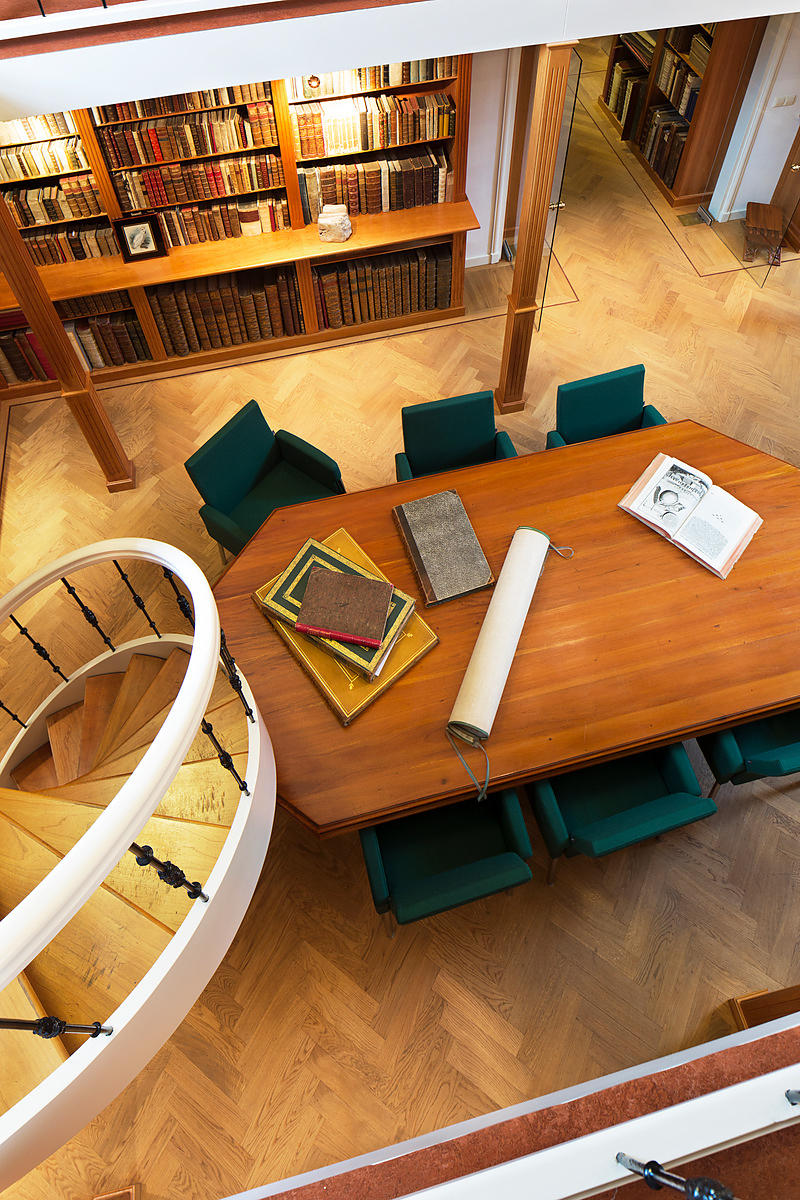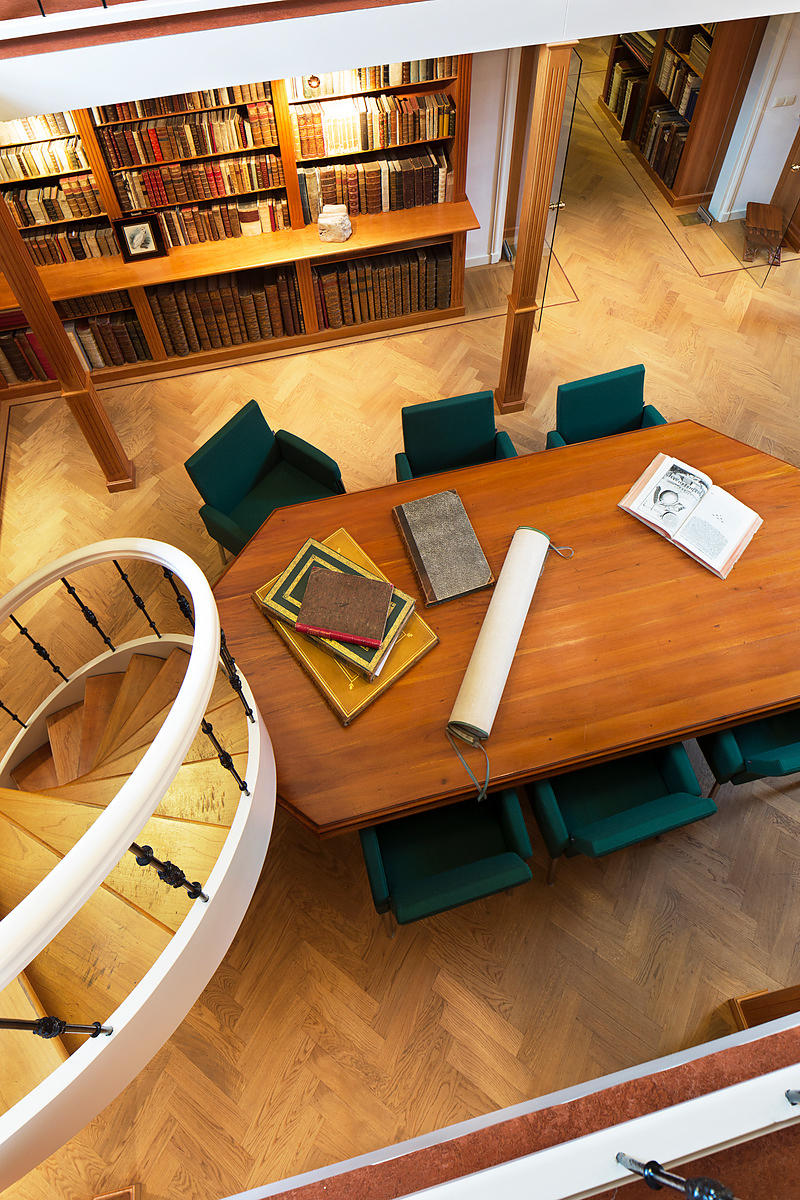 BING, Valentijn and Jan BRAET VON UEBERFELDT.
Nederlandsche kleederdragten, naar de natuur geteekend. | Costumes des Pays-Bas, dessinés d'après nature.
Amsterdam, Frans Buffa and sons, [1850-]1857. Large folio (58 x 42.5 cm). With 56 numbered tinted lithographed plates in fine publisher's hand colouring and highlighted with gum arabic, each group of 4 plates preceded by one leaf of explanatory letterpress texts in Dutch and French. Near contemporary mottled half sheepskin, gold-tooled spine.
€ 6,500
Deluxe issue (finely coloured and on large paper) of one the finest Dutch costume books ever published. The plates depict men, women and children in the traditional costumes of towns in the Dutch provinces, showing (seasonal) attires for different occupations and occasions (fishermen, farmers, festivities etc.). While all people are wearing headdresses -- except one man holding one in his hand -- one plate specifically depicts eight varieties of coifs. Other plates include tobacco pipes, books, shoes, jewellery and other accessories. The sceneries are typically Dutch, and include boats, windmills, ice skating, several animals (dogs, cats, horses), a carriage, a dog cart, etc.; most of them are outside, but some show the interior of living rooms.
The plates were available in three issues: regular colouring in folio (fl. 56), regular colouring on large paper (fl. 70) and fine colouring on large paper (fl. 140; that is around € 1,400 in today's currency). The spectacular colouring of the present issue contributes tremendously to the details of the costumes and the scenery.
Binding slightly rubbed along the extremities, otherwise in very good condition. The paper occasionally shows a few specks and the tissue guards have been removed, leaving traces of glue in the gutter, but the illustrations are in fine condition.
Colas 333; Hiler, p. 91; Landwehr, Coloured plates 242 ("the most variegated costume book of the Low Countries"); Lipperheide 969m; Vinet 2221 ("Belle publication").
Related Subjects: