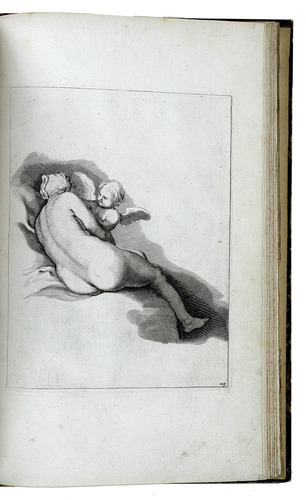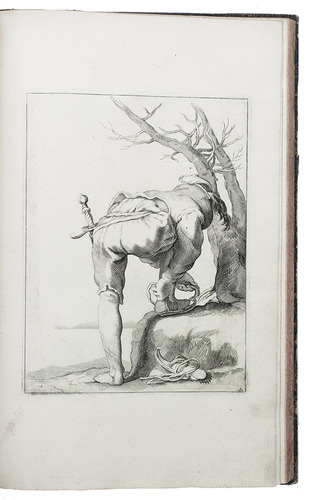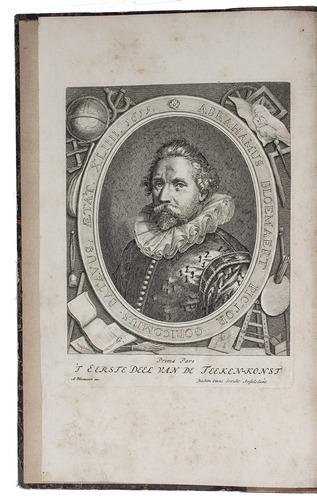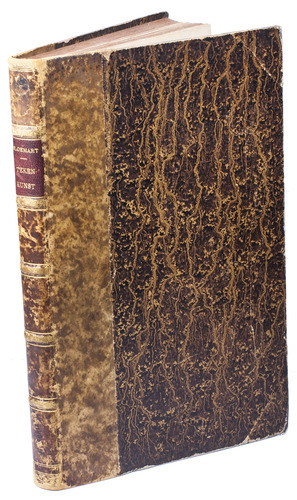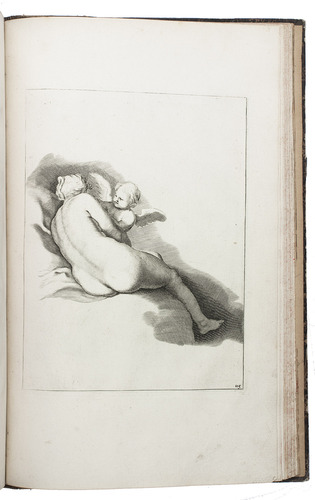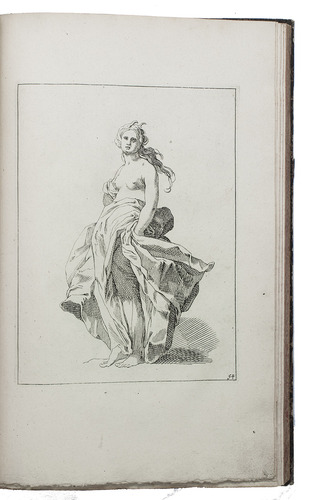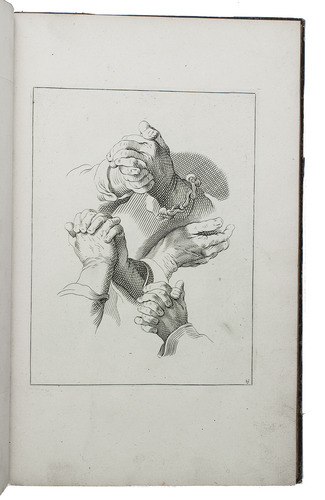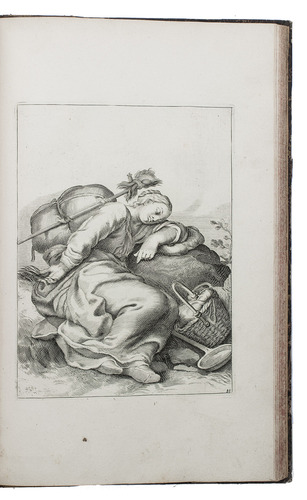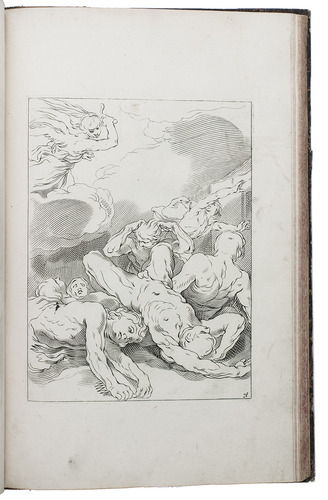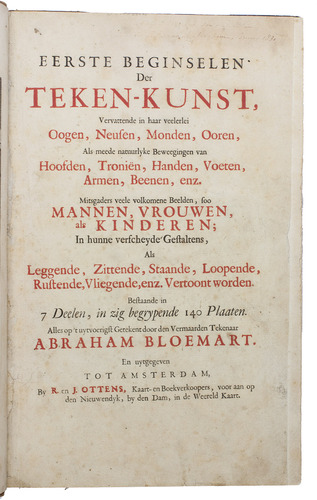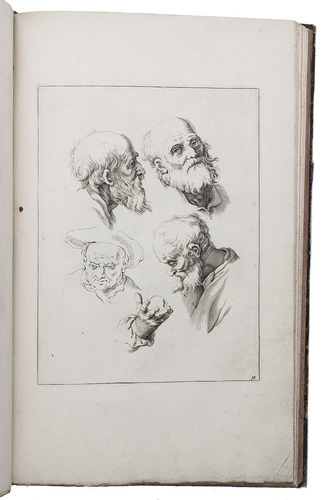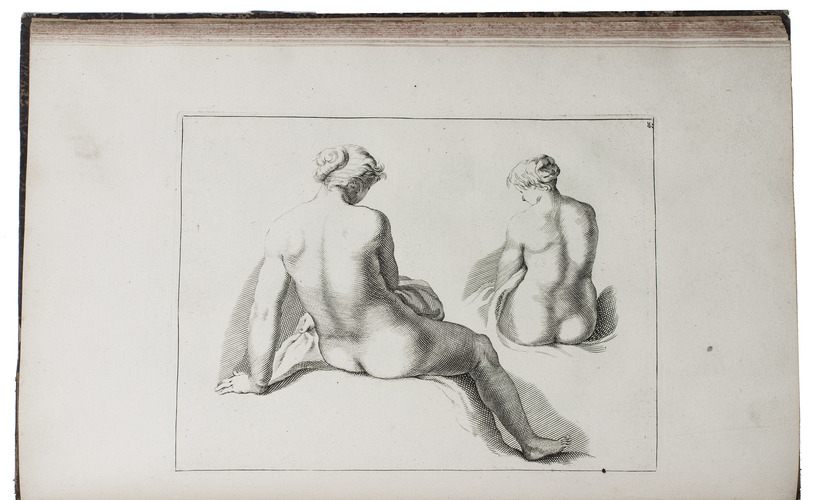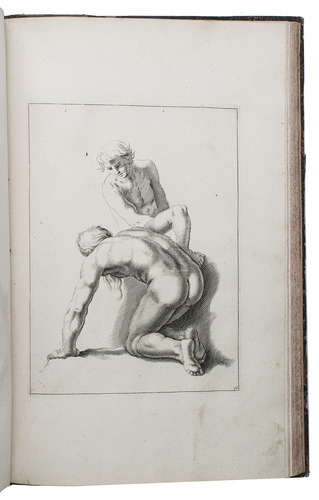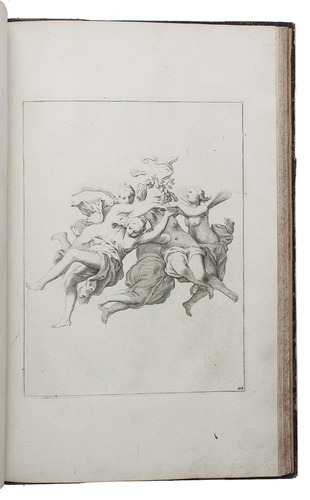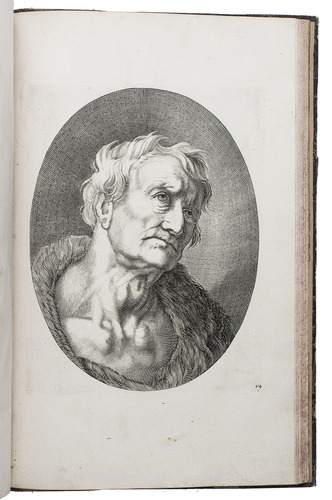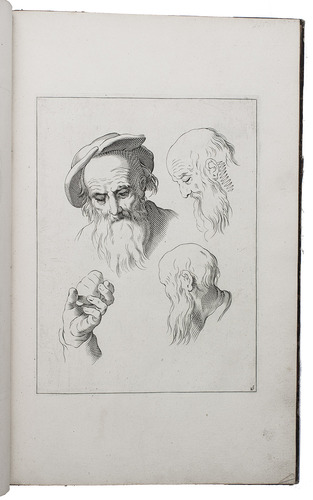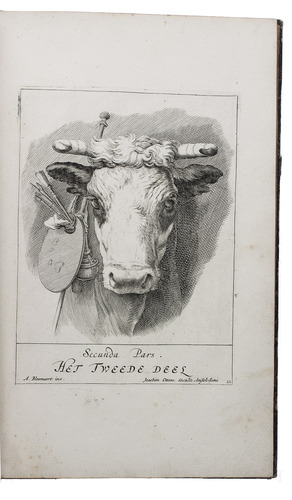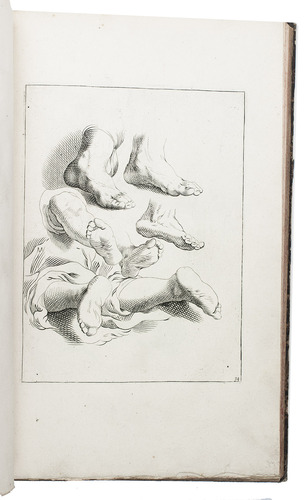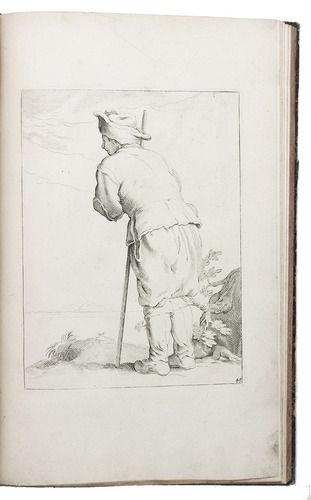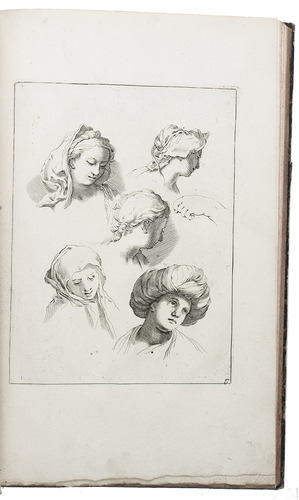 BLOEMAERT, Abraham.
Eerste beginselen der teken-kunst, vervattende in haar veelerlei oogen, neusen, monden, ooren, als meede natuurlyke beweegingen van hoofden, troniën, handen, voeten, armen, beenen, enz.
Amsterdam, Reinier & Joachim II Ottens, [ca. 1730]. Folio. With engraved frontispiece self-portrait of Bloemaert engraved by Joachim Ottens, here serving as no. [1] of 140 engraved plates with drawn models of parts of the human body, and human figures and characters in various postures, movements and scenes. Mottled half sheepskin (ca. 1840?). [1] leaf plus plates.
€ 18,000
Famous drawing book of Abraham Bloemaert (1564-1651), a very influential Dutch painter and art teacher. It contains 140 numbered engraved plates (with no text) providing models for drawing parts of the human body, including eyes, ears, noses, faces, hands, feet, arms, legs, busts, heads, hair styles and beards, some for men, women and children, as well as human figures and character types in various postures, kinds of movement, also including men, women and children. Four plates give models for drawing animals and animal's heads, including horses, cats, a dog, a fish, a lion and cattle.
In good condition and with generous margins, with a small tear and minor smudges in the title-page, the first and last leaves slightly browned and a few unobtrusive restorations. A classic Dutch drawing book, providing a storehouse of human forms that influenced many artists for more than a century. WorldCat (1 or 2 copies); cf. Bolten, Method & Practice. Dutch & Flemish drawing books, pp. 51-67; Hollstein II, p. 86, nos. 36-155 (ca. 1650-ca. 1657 F. Bloemaert ed. of parts 1-6).
Related Subjects: