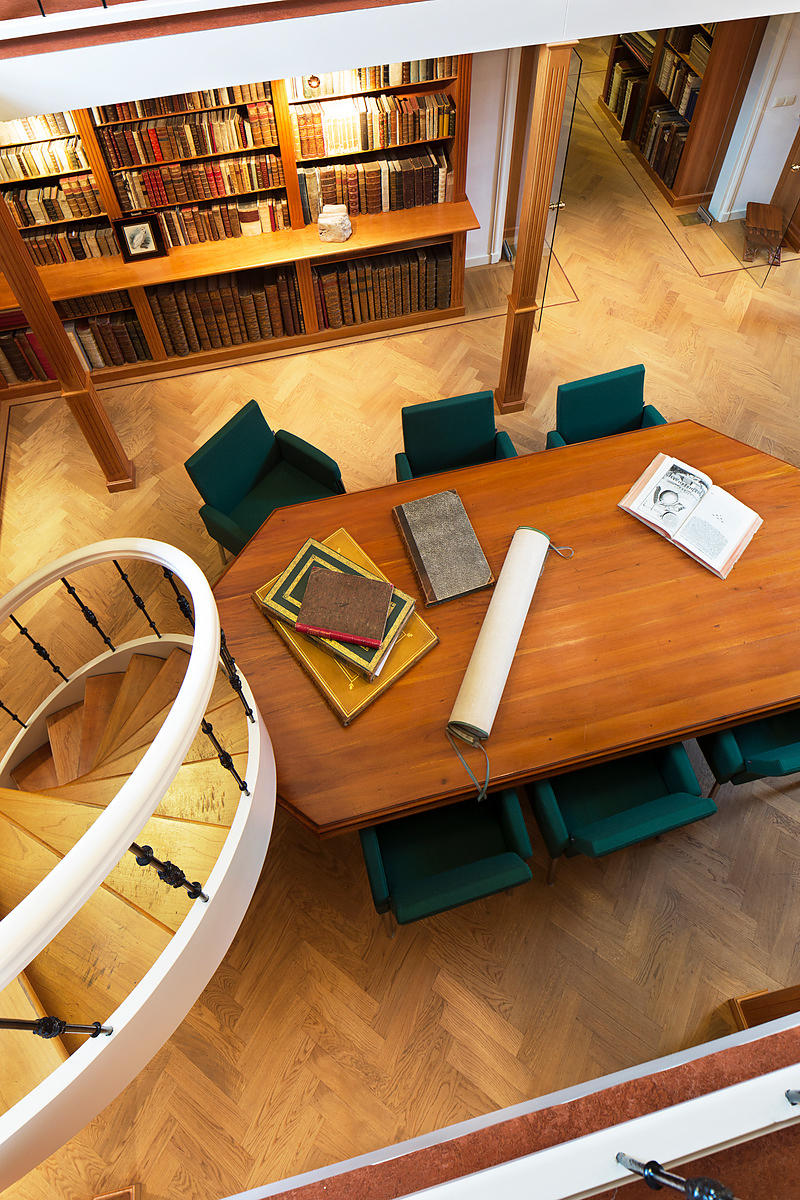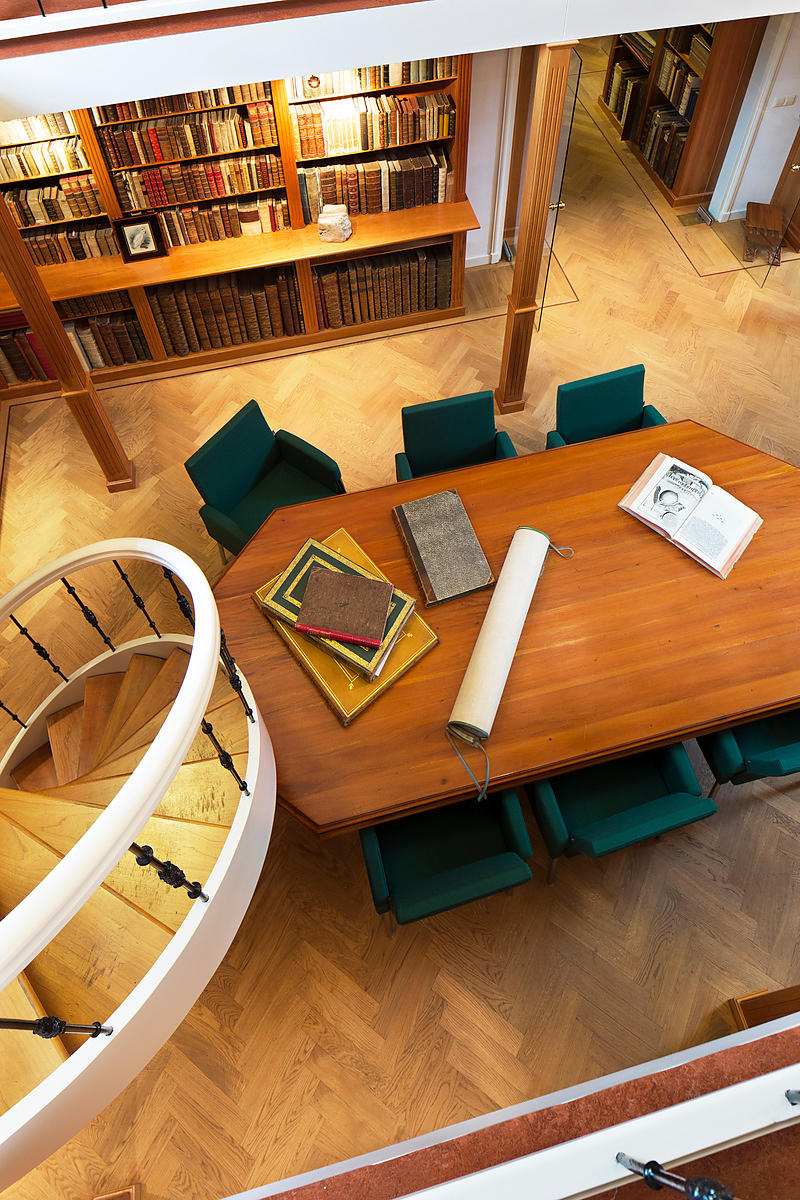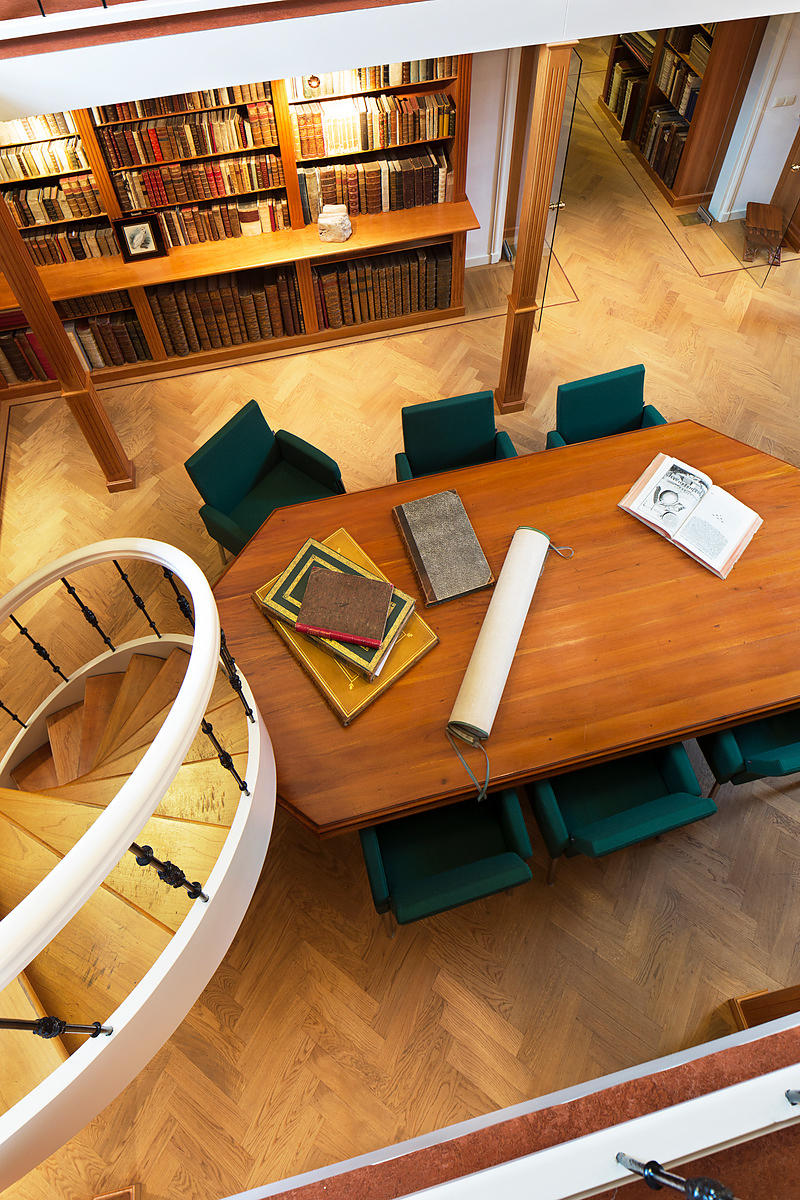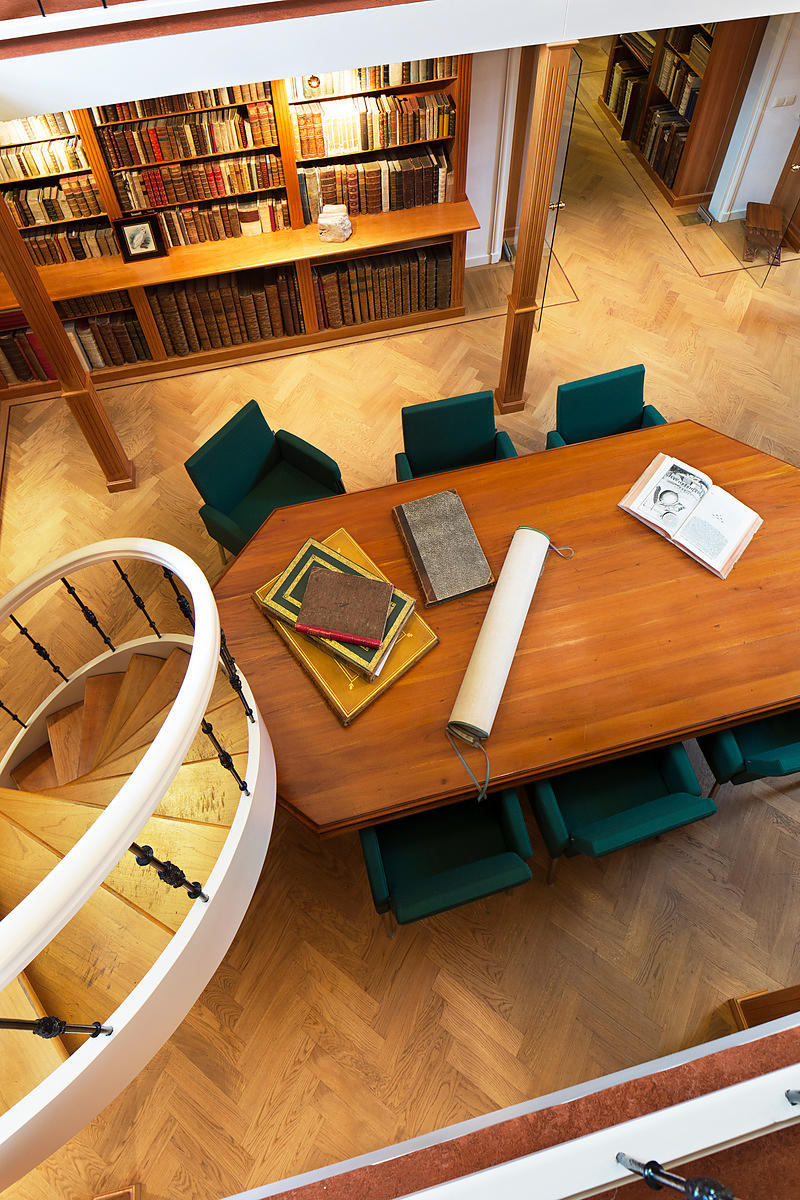 BLUME, Karl Ludwig.
Collection des orchidées les plus remarquables de l'Archipel Indien et du Japon.
Amsterdam, C.G. Sulpke (back of title-page: printed by A.W/ Sythoff, Leiden), 1858[-1859]. Large folio (44.5 x 29 cm). With hand-coloured lithographed frontispiece and 70 lithographed plates (numbered 1-66, 9b, 9c, 9d and 12b, including 1 double-page plate), 56 hand-coloured. Contemporary brown half sheepskin, decorated paper (embossed flower pattern) sides.
€ 17,500
First edition, separate issue, of a beautifully illustrated study of the orchids of the Dutch East Indies and Japan. "This work was elaborately illustrated by some of the most beautiful colored plates and most meticulous floral analyses to be found among the literature of the Old World orchids ... indispensable aid to investigators of the orchids of the entire East Indies." (Reinikka). It was simultaneously issued as a supplement to Blume's Flora Javae. Most of the species described are from Indonesia, but 17 are native to Japan (all but two depicted). The German-Dutch botanist Blume (1796-1862) was director of the Buitenzorg botanic garden and had befriended Von Siebold, who sent him original drawings of Japanese orchids.
Some offsetting to the plates, occasional spots (most notably to the title-page) and slightly rubbed along the extremities, but otherwise in very good condition.
Bastin & Brommer 212; Cordier, Japonica, col. 538; NCC (3 copies); Nissen, BBI 175; Reinikka, History of orchids, pp. 147-148; Stafleu & Cowan 569; cf. GFB, p. 50.
Related Subjects: