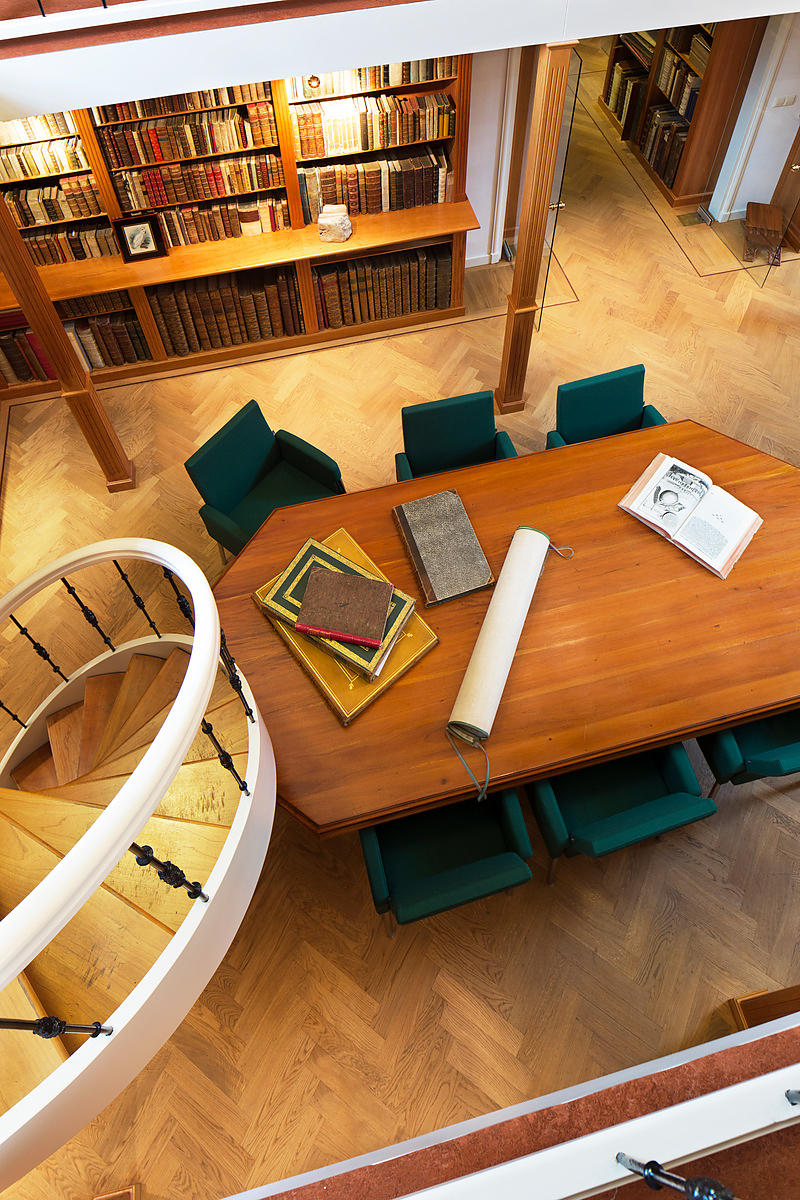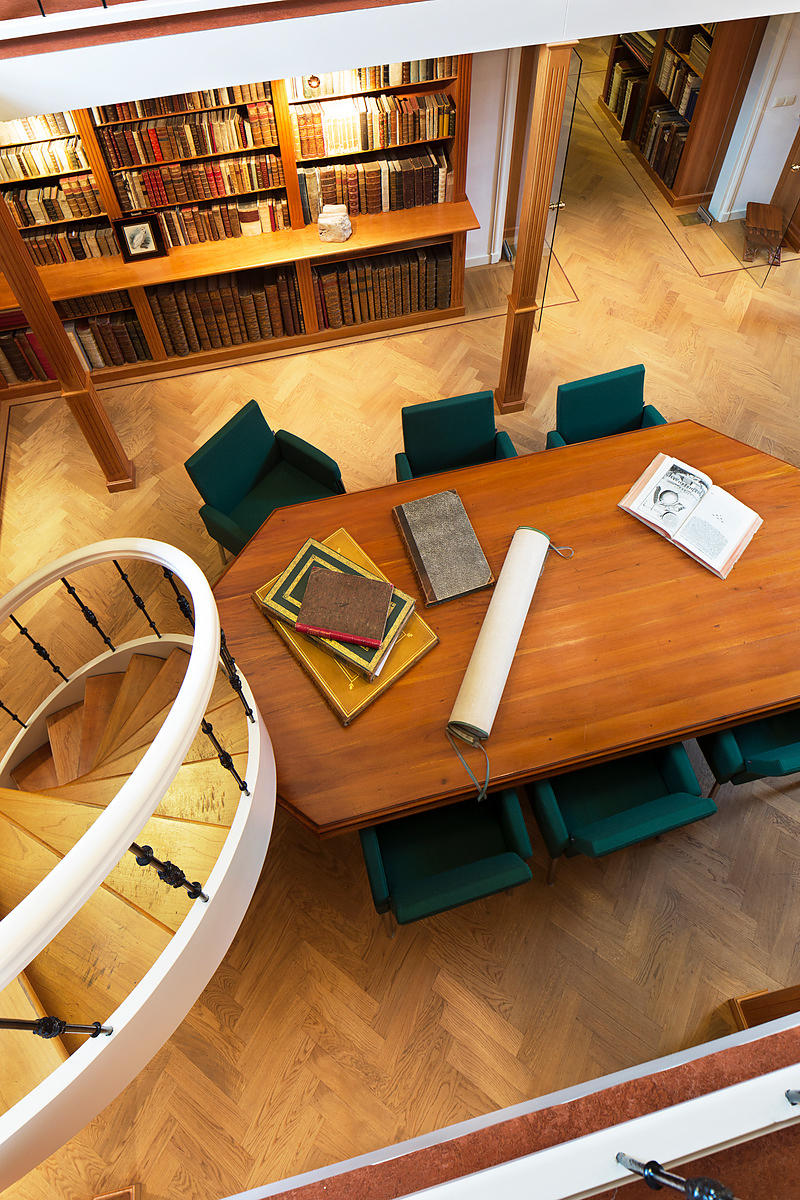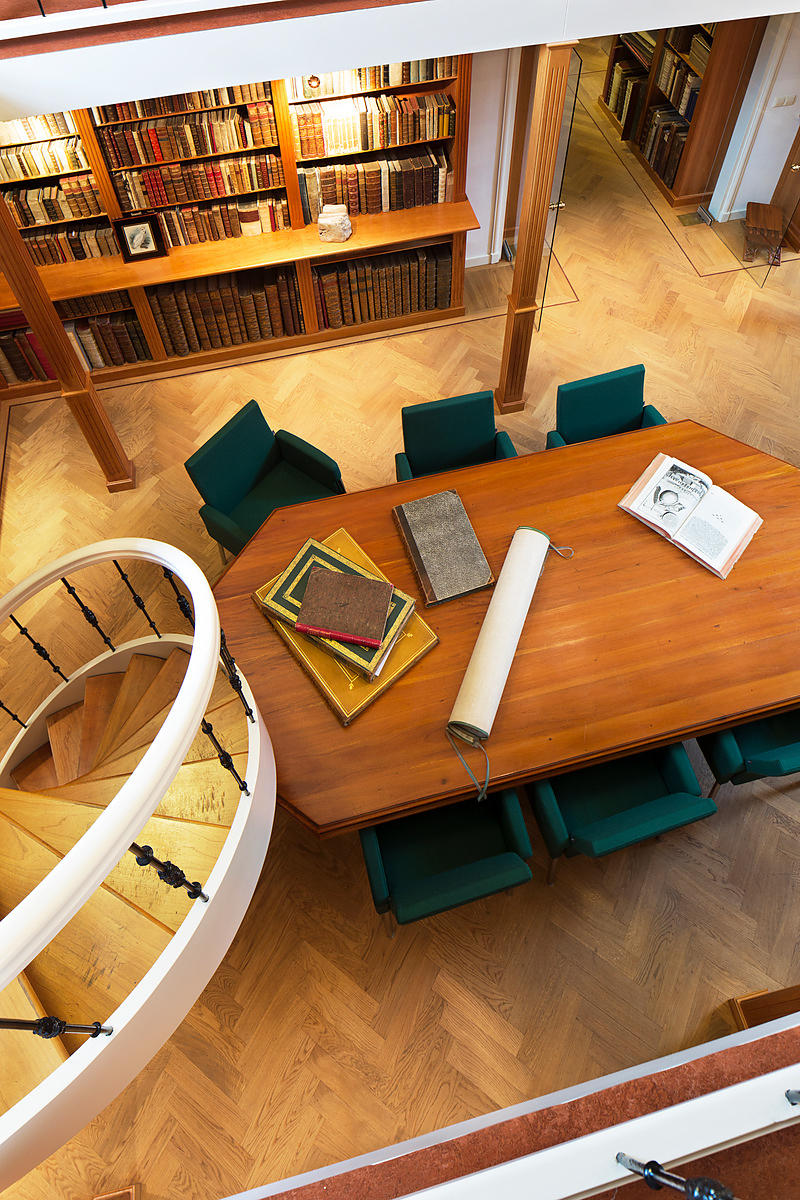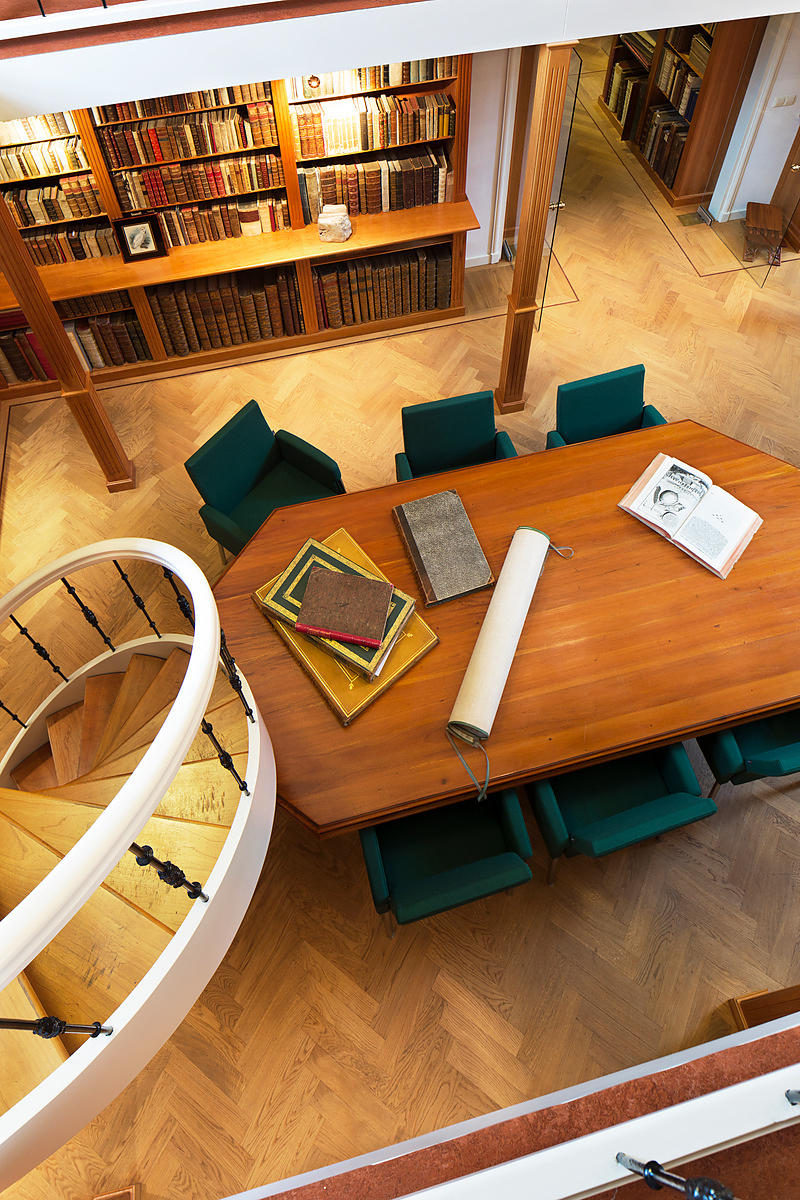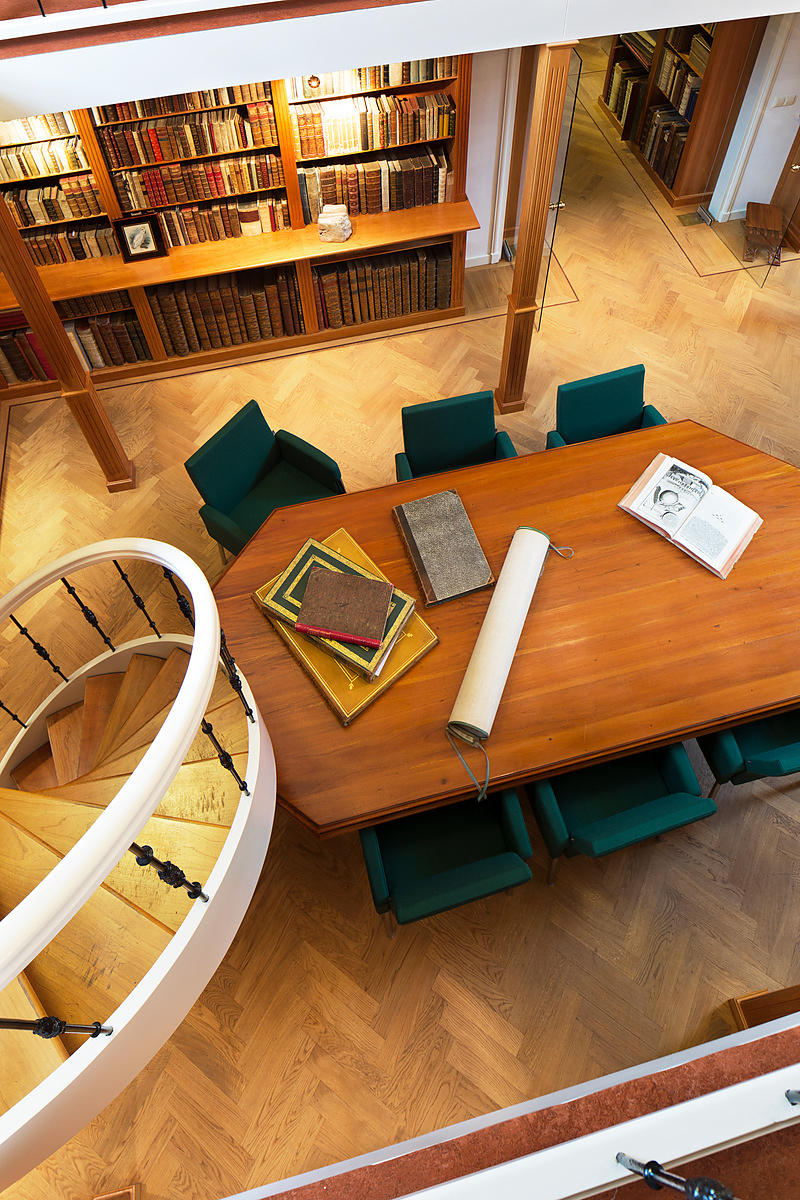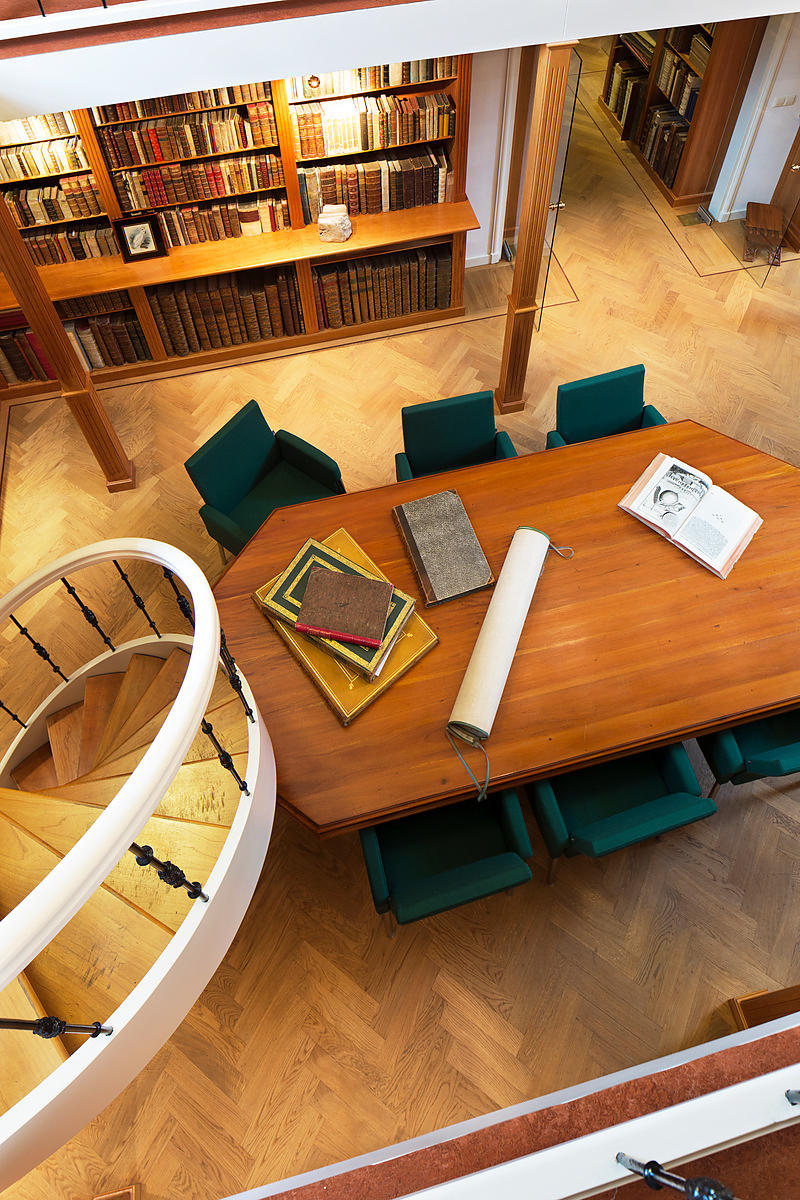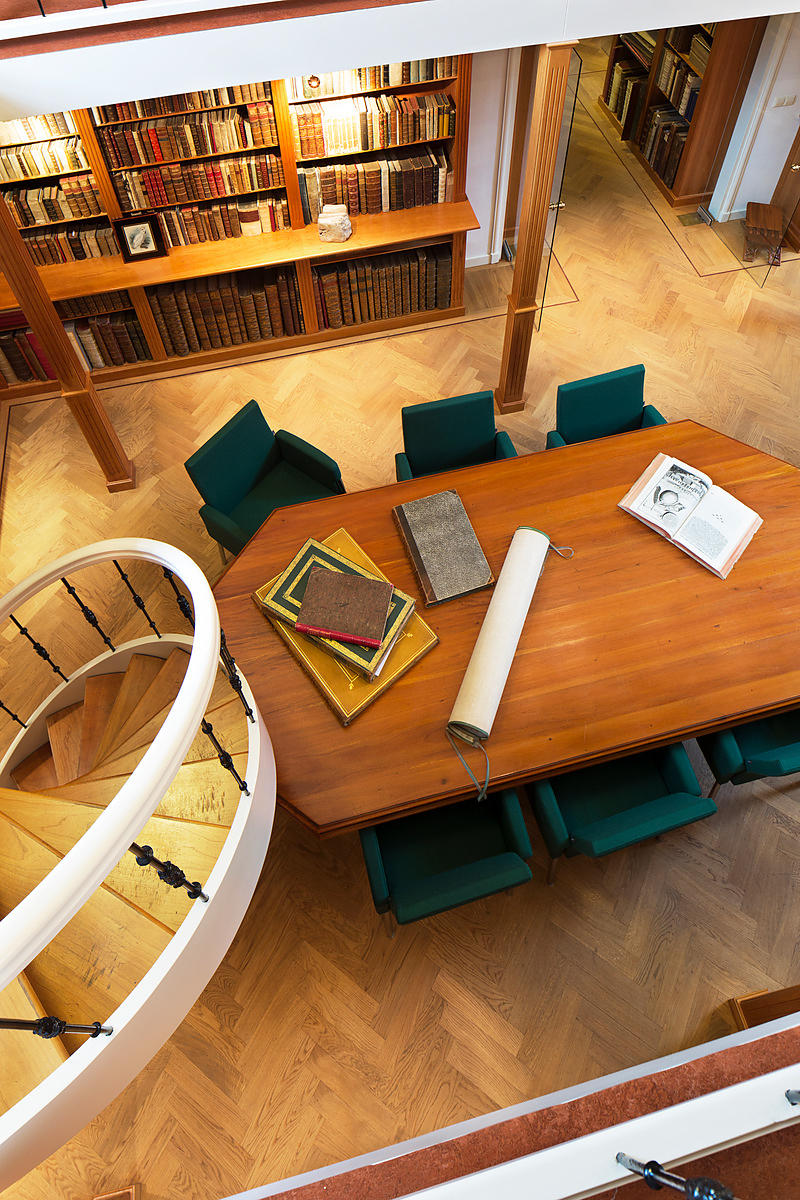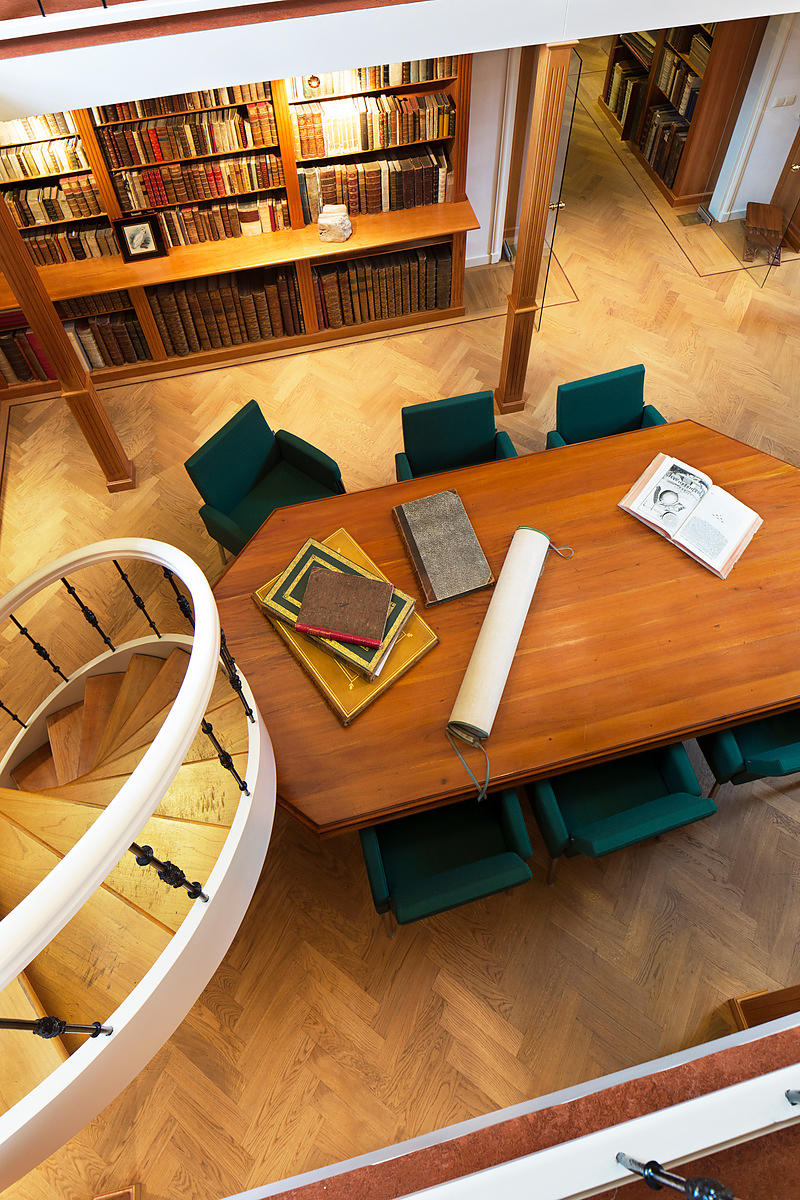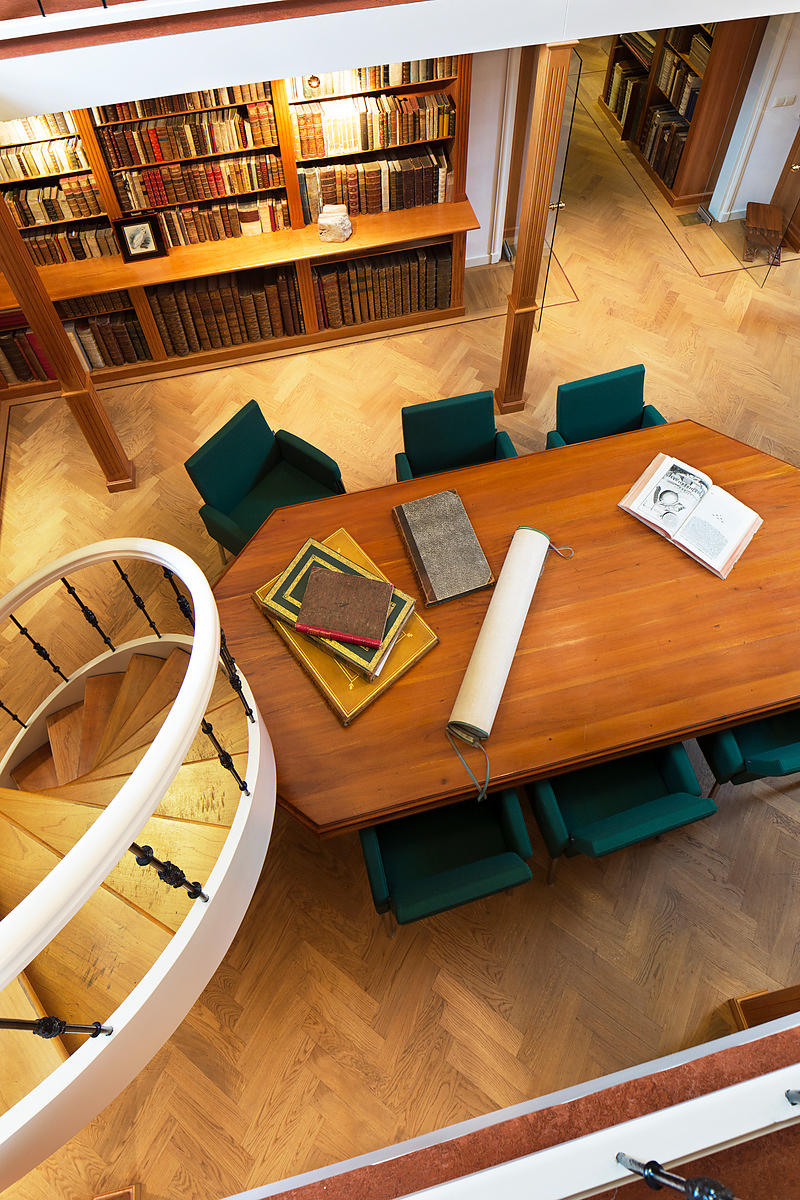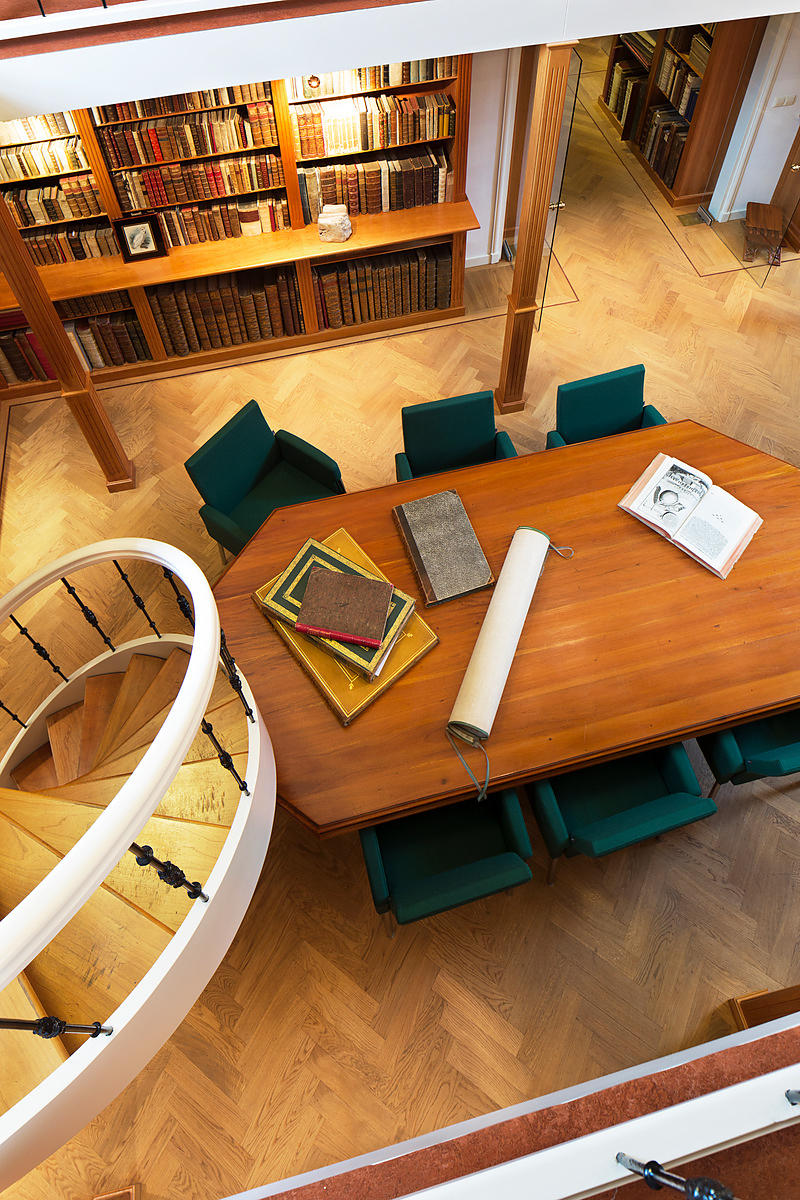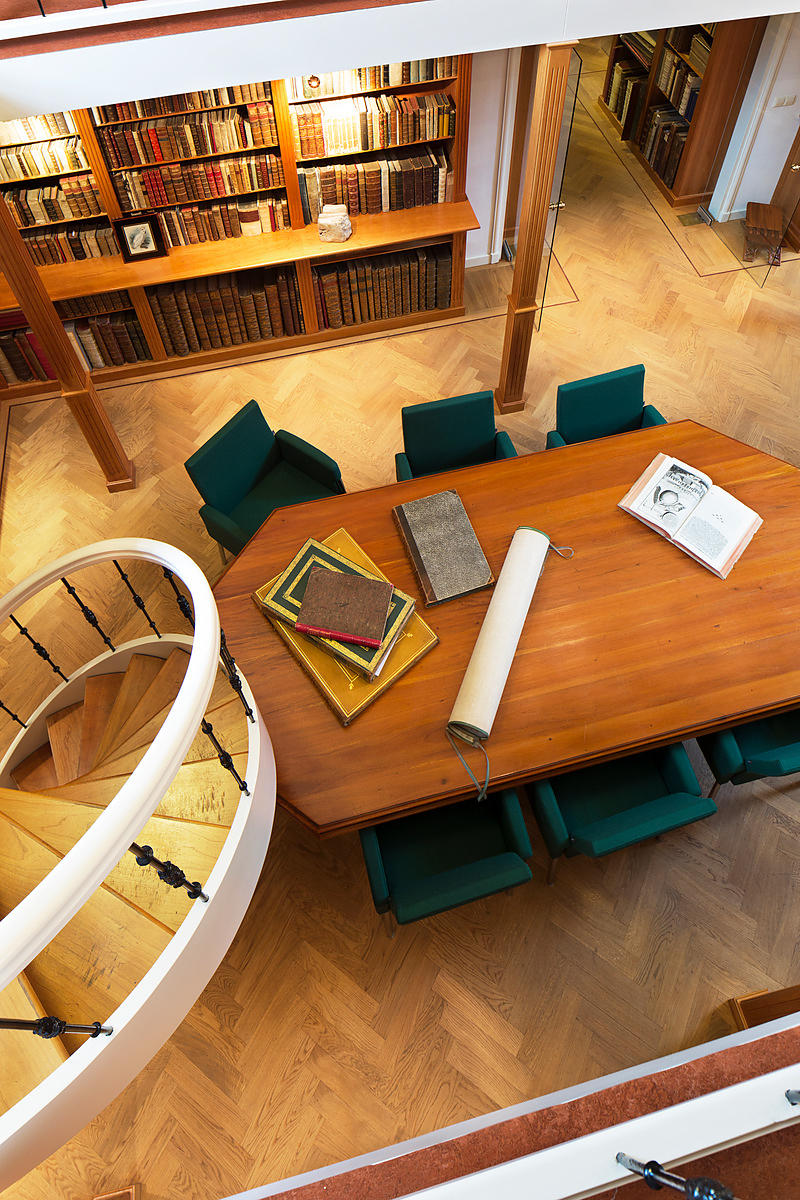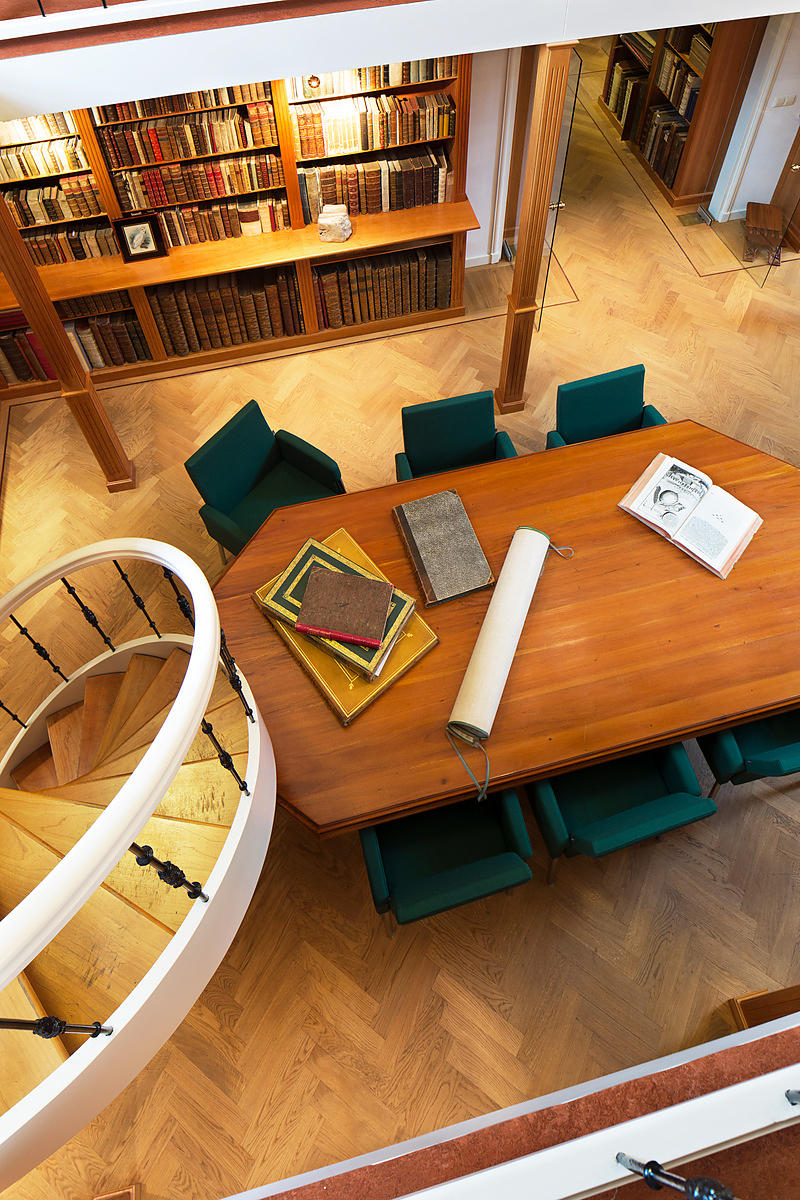 BOCCACCIO, Giovanni.
Il Decameron ... di nuovo ristampato, e riscontrato in Firenze con testi antichi, & alla sua vera lettione ridotto. dal cavalier Lionardo Salviati ... Et ... adornato di bellissime figure ...
Venice, Alessandro Vecchi, 1602. 4to. With Vecchi's on the title-page, a woodcut oval portrait of Boccaccio and 110 woodcut illustrations (mostly about 6.5 x 10 cm). Contemporary limp sheepskin parchment. [20], "400" [= 488] pp.
€ 1,950
One of the most important and influential redactions of Giovanni Boccaccio's Decameron, the greatest and most popular work of Italian literature. Boccaccio (1313-1375) began writing the Decameron soon after the plague that decimated Florence in 1348 and finished it in 1353. It was immediately recognized as a great work, and has remained a classic ever since. It is a classic example of stories within a frame story, the frame story revolving around the plague in Florence. Ten young noble Florentines (seven women and three men) decide to leave the city to avoid the plague, settling in a villa in the countryside nearby. They entertain each other for ten days by each telling a story each day, making a hundred stories in all. Although Boccaccio has the young man Dioneo tell more naughty stories than the other characters, he also has the women tell some, especially on day seven, when Dioneo sets the theme as stories of women playing tricks on their husbands.
Modern scholars often accuse Salviati of butchering Boccaccio's text but in fact he showed the greatest respect for it. The Church was more concerned with its own reputation than with eroticism per se, so in many cases Salviati could preserve the erotic escapades of priests, nuns, etc., by simply turning them into teachers, housewives or other people not seen as representatives of the Catholic Church. Salviati's redaction was a great success when it appeared in 1582, satisfying the Church and clearly also finding eager readers.
With an early owner's monogram before the imprint. The title-page is worn and shows a faint water stain, one or two of the printed shoulder notes are very slightly shaved, and one or two leaves show a tiny marginal worm trail, but the book is generally in good condition. The binding is slightly rubbed, with some worm holes in the spine. BMC STC Italian (17th century), p. 117; ICCU RMLE 024120; USTC 4033572; for Salviatis redaction: D.T. Tonozzi, Reading the Decameron from Boccaccio to Salviati (PhD thesis, Cornell University, 2010), pp. 115-166.
Related Subjects: